Now that you've seen in the New Year, it's time to shake off the cobwebs, limber up and really strive towards obtaining those creative goals and resolutions. If this sounds way too energetic for this time of year then don't worry. At this time of year we hear from students who just can't seem to muster the motivation. 
Whether you're struggling to submit a course module, unable to commit to learning a new craft or simply lacking creative inspiration, fear not! We've turned to those most knowledgeable to provide you with some inspiring and motivational words of wisdom from your favourite creatives. 
We asked them what advice would you give to our students struggling with motivation and creativity and here's what they said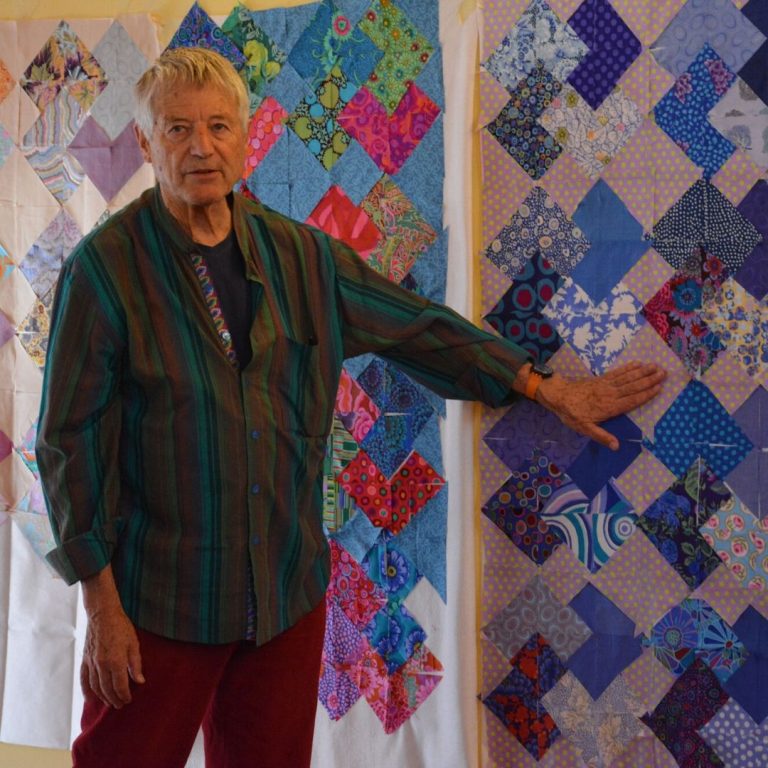 'The first step to unlocking your own creativity is to cultivate people who encourage you and try not to listen to anyone who criticises you or laughs at your efforts.  Put in regular time to make things – you will probably copy things you admire at first but as you work more you will find your own voice. 
Try to make a habit of going to the same place to create each day, even when not inspired.  Give yourself the time regularly and stimulate your imagination by looking at creative books and exhibitions – even sitting in a crowded public space can give you ideas about dress and shirt patterns as long as you bother to take NOTICE.'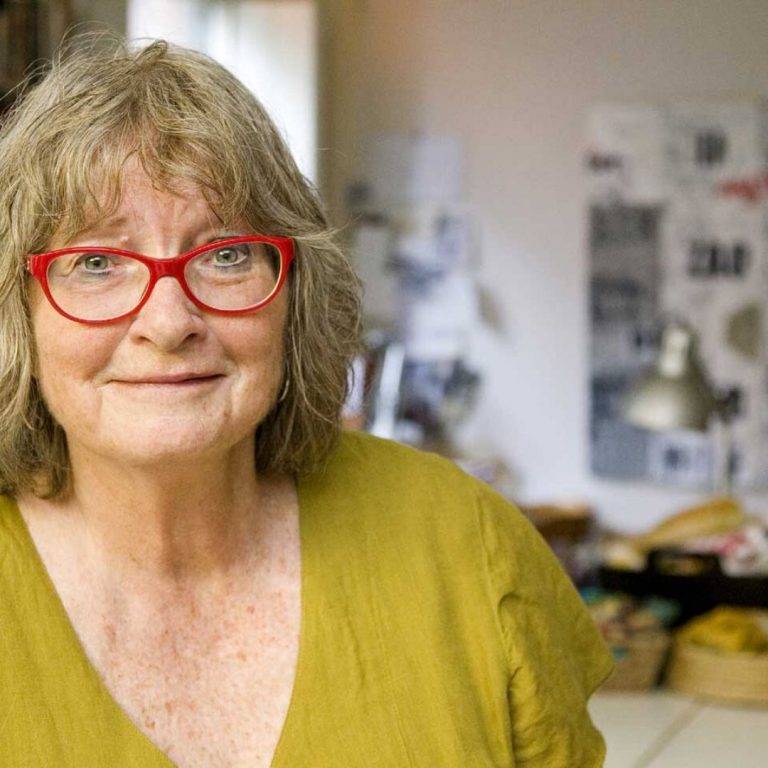 'Do lots of work. Do something creative every day, even if you only can spare 15 minutes. I believe that regularity is more important than the amount of time. Don't make excuses for not working. Make something with the time, space and materials that you have right now, and look for inspiration outside the textile world. Look at paintings, photographs, sculptures, ceramics, etc.
The goal is to reach a point in your process, where what you create feels RIGHT. It is making work you want to share with the world. Making work you are proud of and developing confidence in yourself, in your process and in your end result.'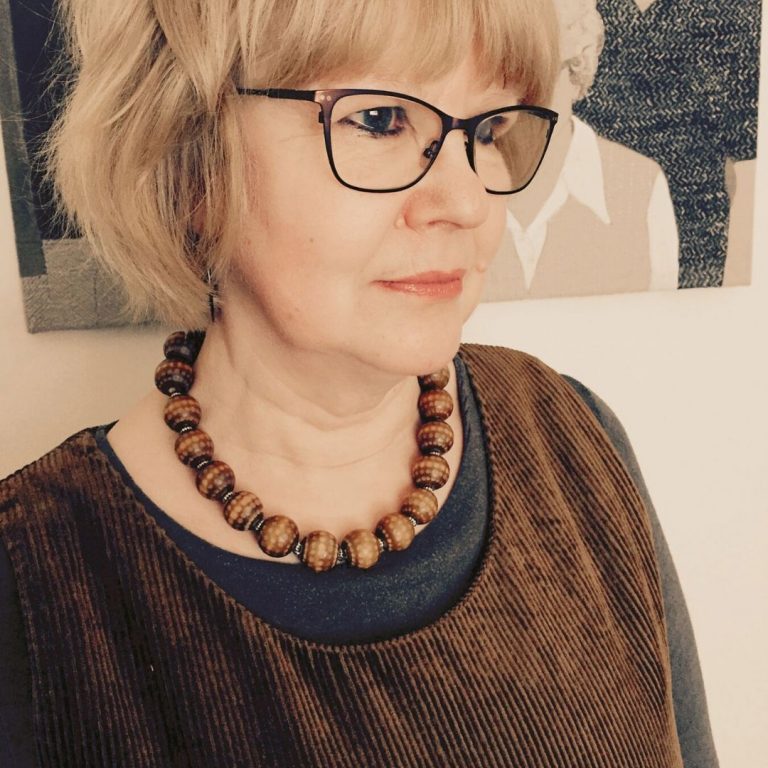 'You need to put in the hours to achieve your goals. Set your standards and ambitions high but not so high they are unobtainable. Take small steps today then take some more tomorrow and you'll be surprised just how far you have travelled. Persevere, do the work and you will get there in the end.' 
'Set personal goals to accomplish the work in front of you. Get outdoors to clear your head. Inspire your work by looking at the best and emulating the best in the areas that interest you. Learn about your materials through your own experimentation. Take advice. Ignore it too. Develop daily habits of making. Show people your work. 
Get out and observe the world around you. You don't have to travel further than where you are to find something interesting. Find ways to make your work fun. Never underestimate your need for creature comforts. Eat well, sleep well when you can. I believe a good cup of coffee or hot strong tea with a biscuit on the side makes life bearable, especially during the long hours needed to make anything worthwhile.'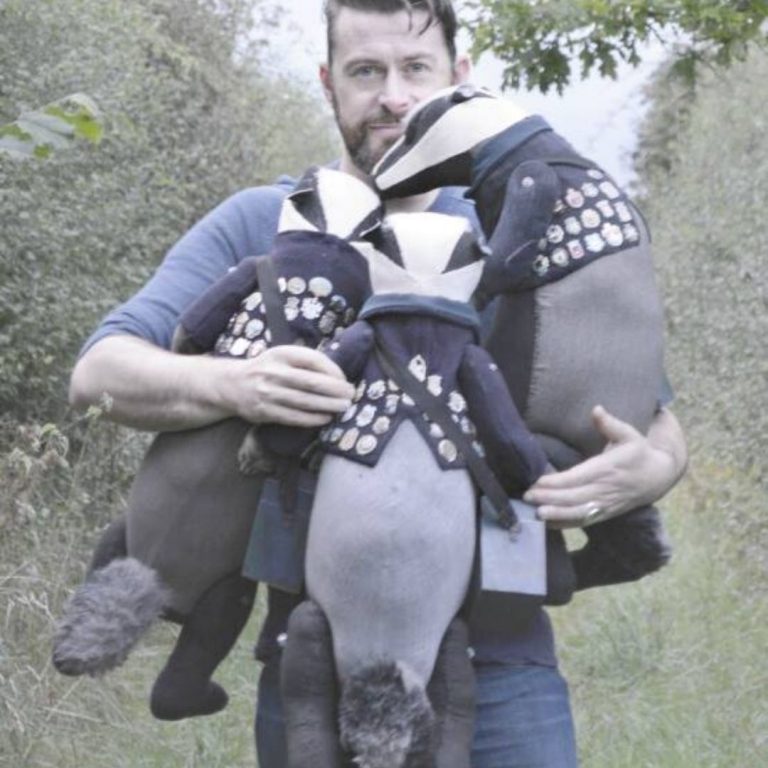 'The truth is if you make a living from making and you feel blocked it can be very worrying and frightening. If I had to give some advice it would try not to worry and look at as many new visual things you can: books, films, get on Pinterest, try and flood yourself with colours and textures of anything and everything. The next brilliant idea can be seconds away and just around the corner.
Do whats best for you and please don't worry, you are doing the best you can.
Learn as much as you can and learn as many different techniques as you can, even if you think they aren't applicable to your work.' Mister Finch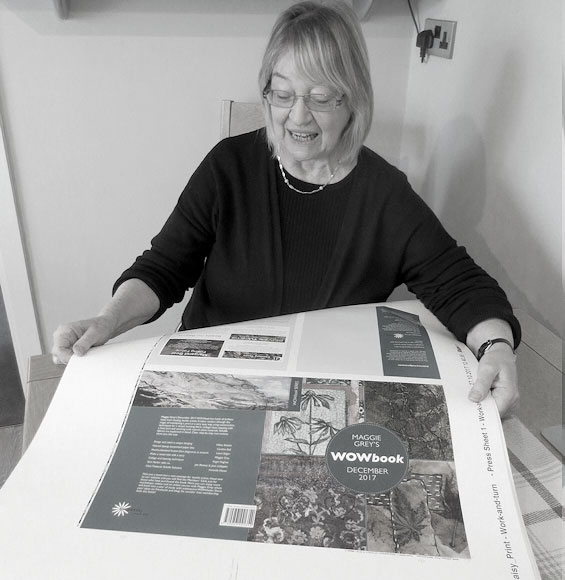 'I find it best to leave my work and have a long walk, followed by a session immersing myself in books about favourite artists. I am often roused from this torpor by the need to protest about something. My triptych, 'Metaphor' was about the arms trade. The flowers represent something good covering something evil – arms deals presented as trade agreements, for instance.
Try to relax and enjoy the process. Don't compare your art with others – you are unique and so is your work. Be prepared to experiment but don't be disappointed if they don't all work. Do spend time looking at painters, engravers, calligraphers – their work can spark off all manner of ideas.'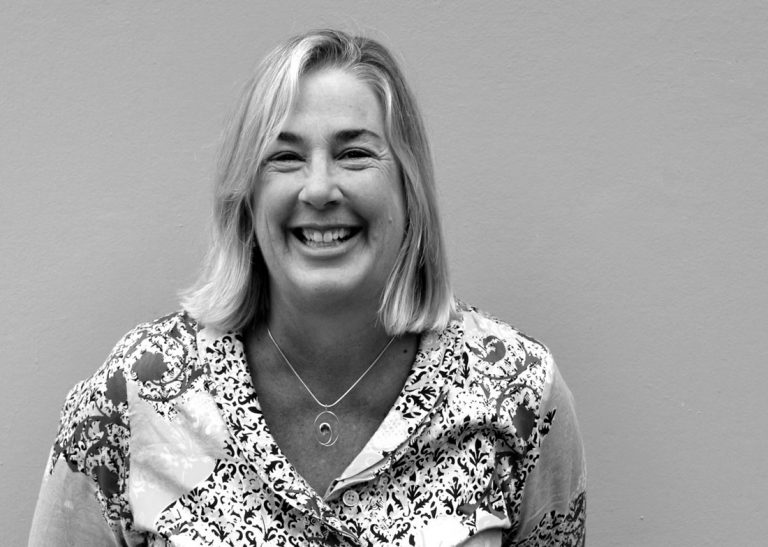 'My advice is to be passionate about all that you create. Do not create to fit others expectations and don't procrastinate over colour or design too much. Just go for it because everything can be changed, recoloured or re-stitched. 
Listen to your fabric and stitches and follow the organic movement and colour. Do not let your fears of creativity override the process. Tuck those fears away and believe that you are making for one reason – the joy of self.'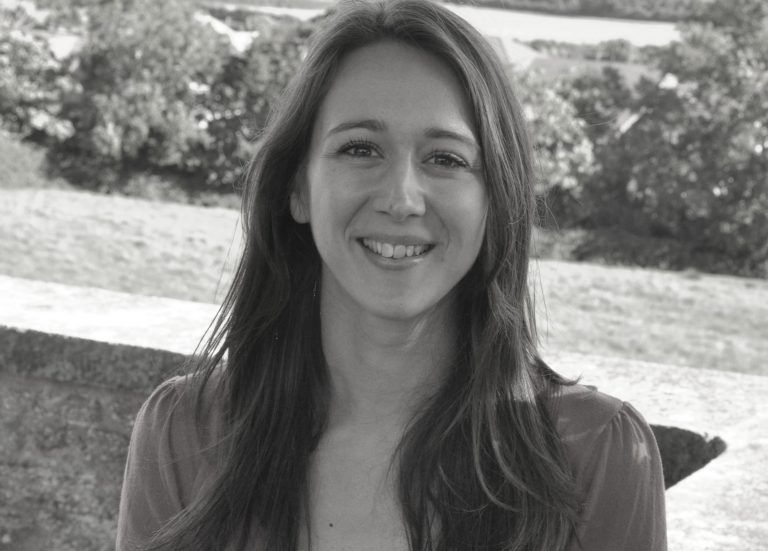 'Try to always follow your own tastes. This will help you to create designs that you feel inspired by and that you'll enjoy stitching. Do this and you'll always produce your best work, which you will love and take pride in for many years to come.'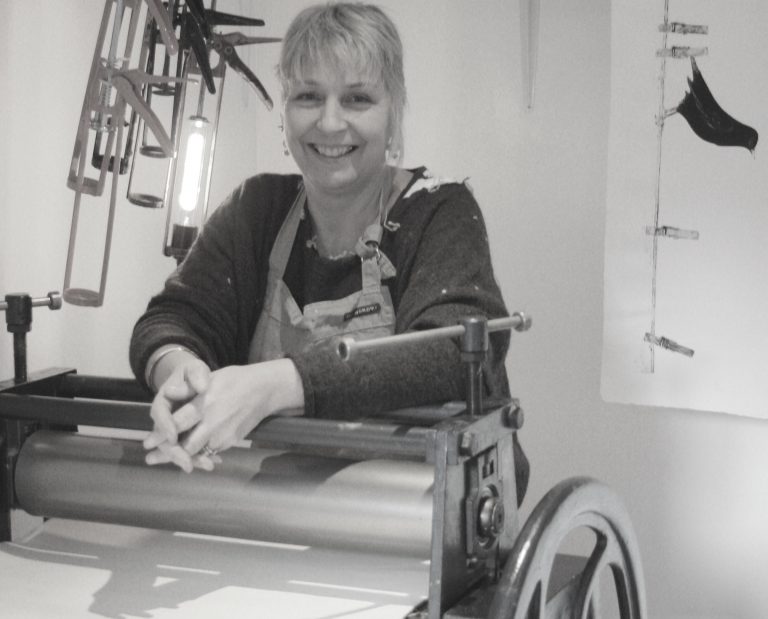 'Do it! [Take a course]! Make the most of the equipment and advice offered. Experiment. Don't stay in that safe place. Listen to advice, even if you don't take it. Make work, then make more work. There are 3 things that make a good artist, be on time, be nice to work with and make good work…but you do not have to be all 3 at the same time!'