It's fair to say that our next interview is with someone who needs no introduction. After following this artist for years several of our students – and us included – said that they had often referred to his work and drawn much inspiration from his unique designs. So, we decided to get in touch. We are immensely excited to share with you, our interview with the formidable and hugely inspiring Kaffe Fassett.
Born in San Francisco in the late 30s, Kaffe began studying fine art at The Boston Museum of Fine Arts School. Although he'd won a scholarship to study there he later swapped this for an opportunity to paint in London. Soon his artistic expression and creativity would see him explore other mediums. After an inspiring visit to Scotland, Kaffe would learn how to knit (on his way home), develop his own designs and go on to become featured in Vogue Knitting magazine.
It was his passion for colour that led him into textiles. As a multimedia artist specialising in knitting, needlepoint and patchwork, Kaffe has devoted much of his life to these crafts and continues to encourage others through his art, publications, lectures, workshops and exhibitions.
Kaffe is a globally recognised artist and arguably one of the most exhibited and widely published artists in his field. From television appearances, receiving commissions from Barbra Streisand and Lauren Bacall to becoming the first living textiles artists to exhibit at the Victoria and Albert Museum, Kaffe has captured the interest of millions and inspired generations.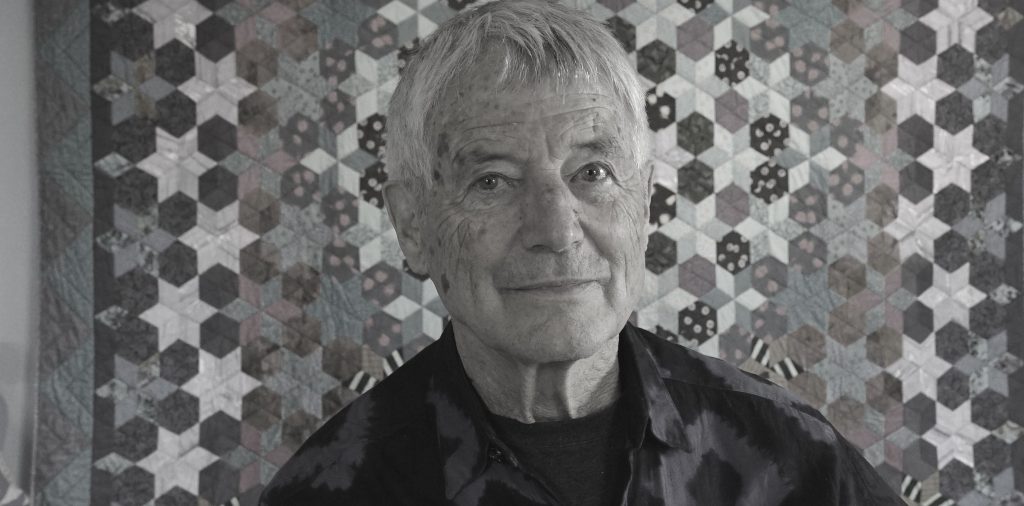 What are you currently working on?
'As always at this time of year, I'm finishing up work on our annual quilt book.  Quilts in the Cotswolds will all be Medallion format and will be photographed in my favourite English garden, "Hidcote" in the Cotswolds.
I have also just finished a collection of knits for the Peruvian Connection catalogue.  I love doing collections for this, the best hand knitting catalogue I've ever come across.  They send me a fabulous set of yarns each season for me to do swatches from.'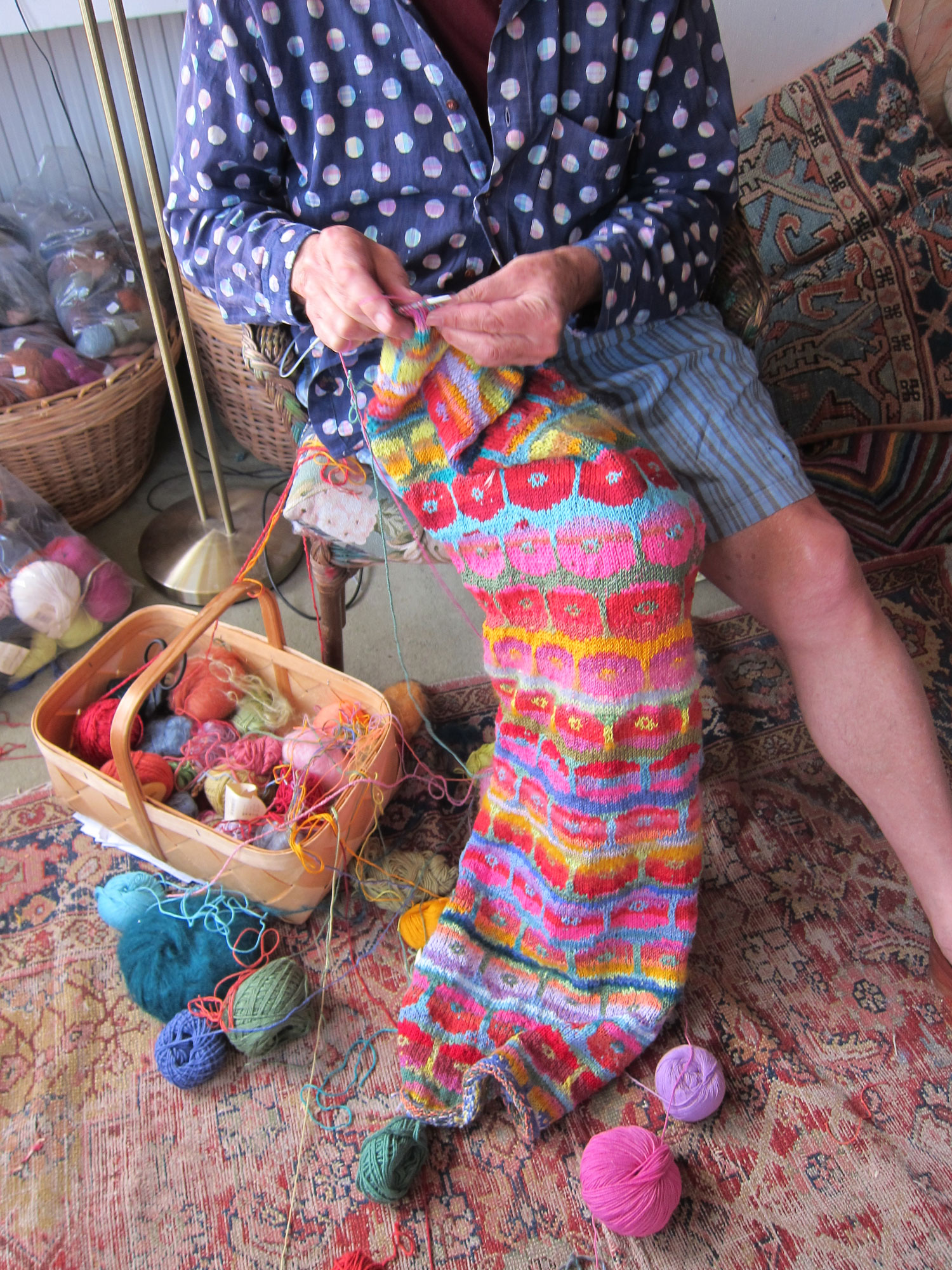 You possess a great deal of creativity; do you think that creativity is something that can be taught or nurtured?
'Creativity needs encouraging in most grown ups.  Children seem to tap into it wonderfully. Because I got so much positive feedback from any efforts I made in the arts, I have gained confidence to freely express myself.  I spend my life trying to give that encouragement to others.'
How can people unlock their own creativity and find their artistic voice?
'The first step to unlocking your own creativity is to cultivate people who encourage you and try not to listen to anyone who criticizes you or laughs at your efforts.  Put in regular time to make things – you will probably copy things you admire at first but as you work more you will find your own voice. Try to make a habit of going to the same place to create each day, even when not inspired.  Give yourself the time regularly and stimulate your imagination by looking at creative books and exhibitions – even sitting in a crowded public space can give you ideas about dress and shirt patterns as long as you bother to take NOTICE.'
Do you think there are enough men it textiles?
'I don't really think about textiles being a male or female thing.  I just want to see more good original designs.'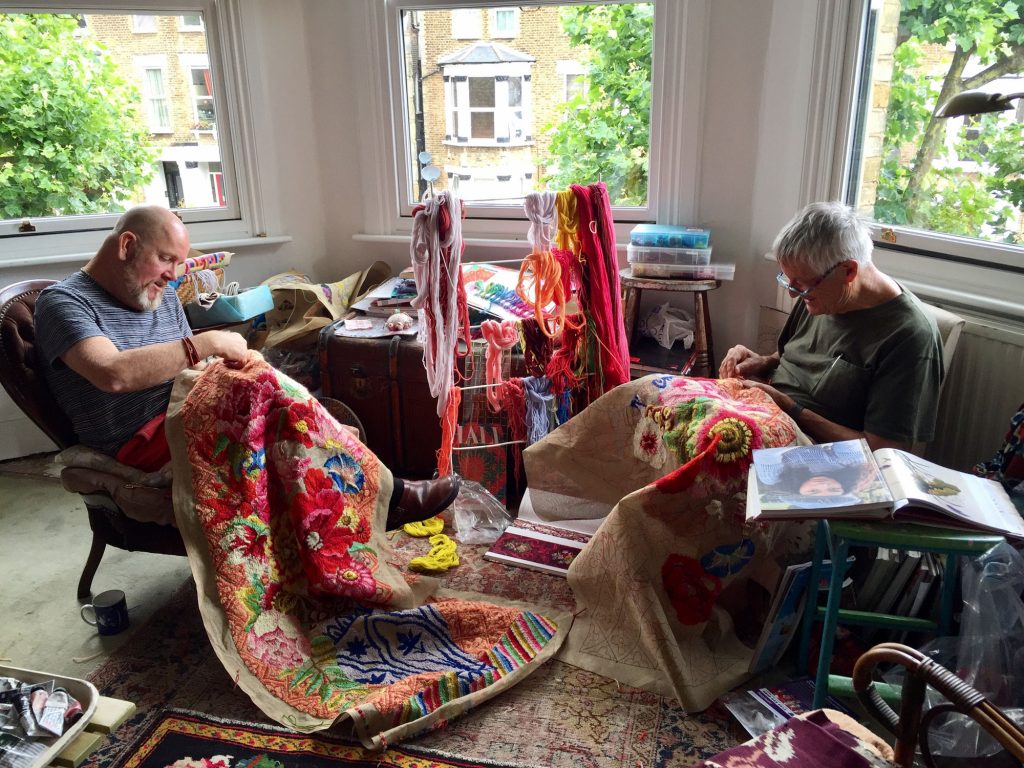 What has been the highlight of your career so far?
'It's hard to pinpoint a single highlight in my career.  Just recently the two books I'm most proud of are Bold Blooms, from which many items are currently showing at the Victoria Art Gallery in Bath along with Candace Bahouth's wonderful mosaics in their Celebration of Flowers Exhibition.  My biography Dreaming in Colour is another highlight, not only because they let me include over 500 pictures!'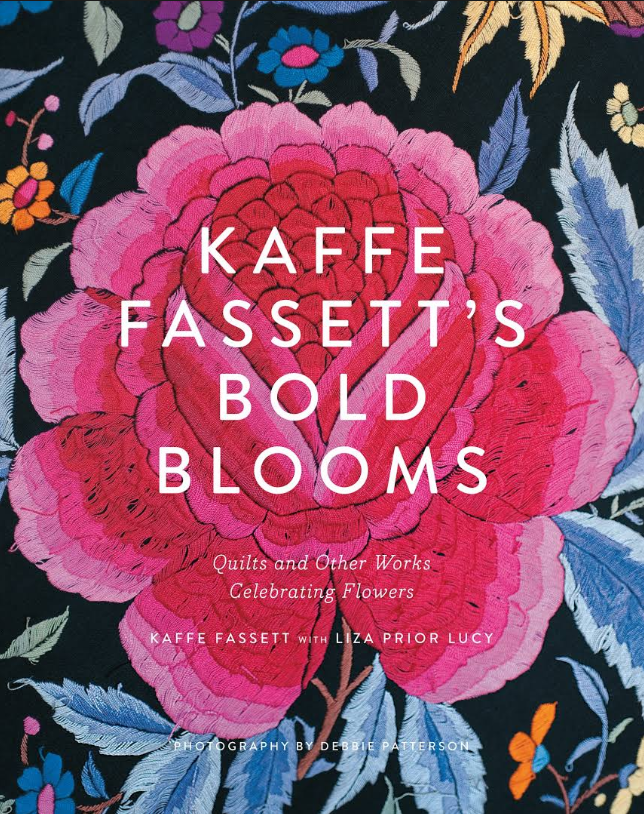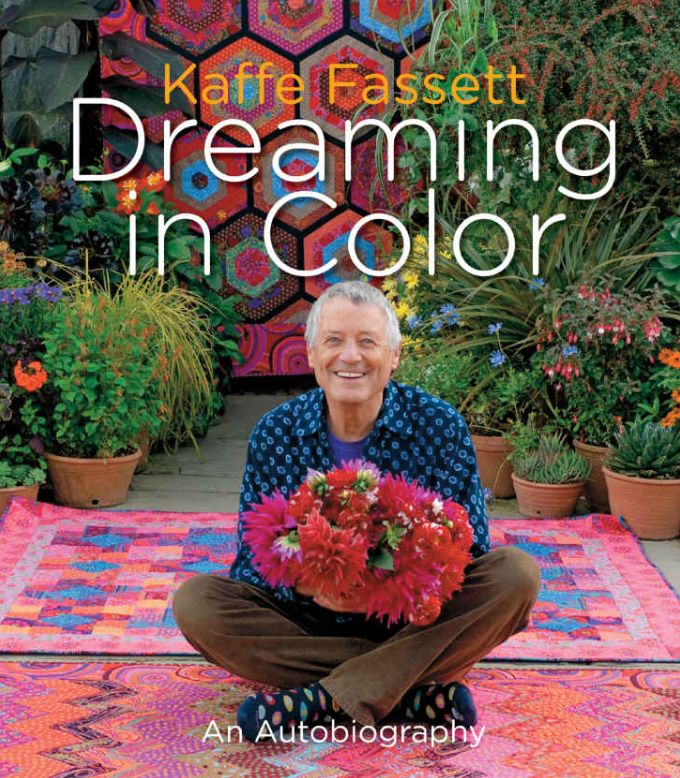 Where do you draw your inspiration from and do your pieces reflect this or are they a reflection of how they make you feel?
'I would have to say the majority of my inspiration is from the past riches to be found in museums and books, but also ideas from contemporary sources – I always try to make them my own and how an idea makes you feel is important of course.'
Which artists inspire you?
'Any artist that uses colour in a poignant way inspires me.  Emile Nolde, Henri Matisse, Edouard Vuillard, Pierre Bonnard and Odilon Redon spring to mind.  Even the very neutral minimal paintings of Giorgio Morandi inspire me.'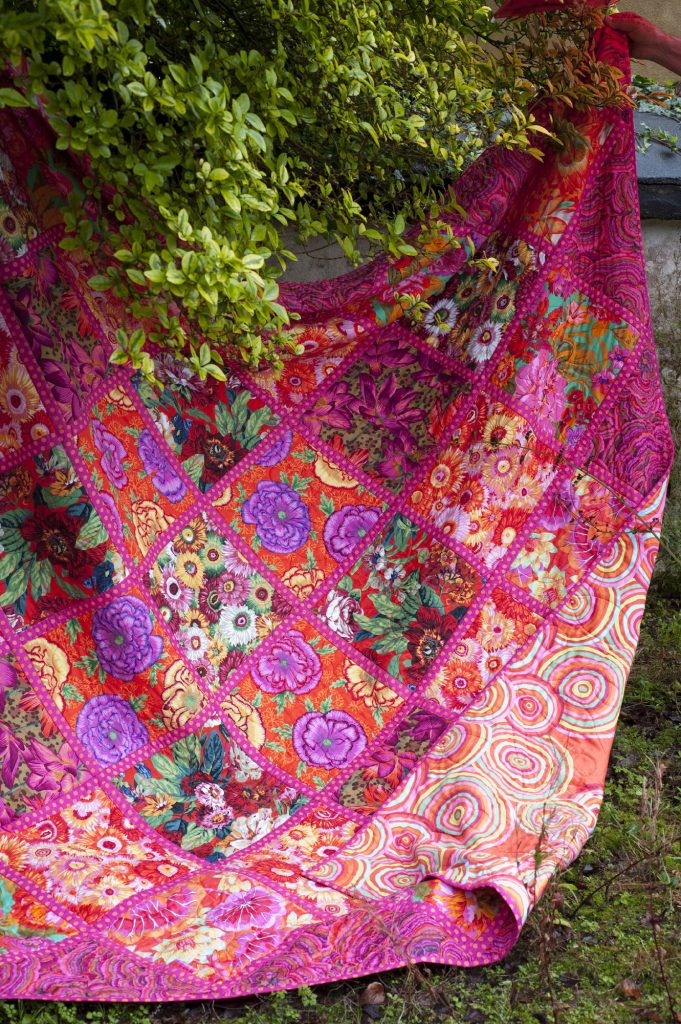 What's your development process for your designs, if any?
'I like to jump in and create as I go spontaneously for the most part. Normally I spend a little time being sure a subject is for needlepoint, printed textiles or knitting is centred or well placed before plunging in.  I know many do sketches and put in a lot of forethought before designing but usually I am more direct in my approach. If I'm painting I'll draw in a light ochre my first placing of a subject on canvas. Then, I correct and improve the layout in darker colour over the first sketch, but all very quickly done, often finishing a small painting in a day.'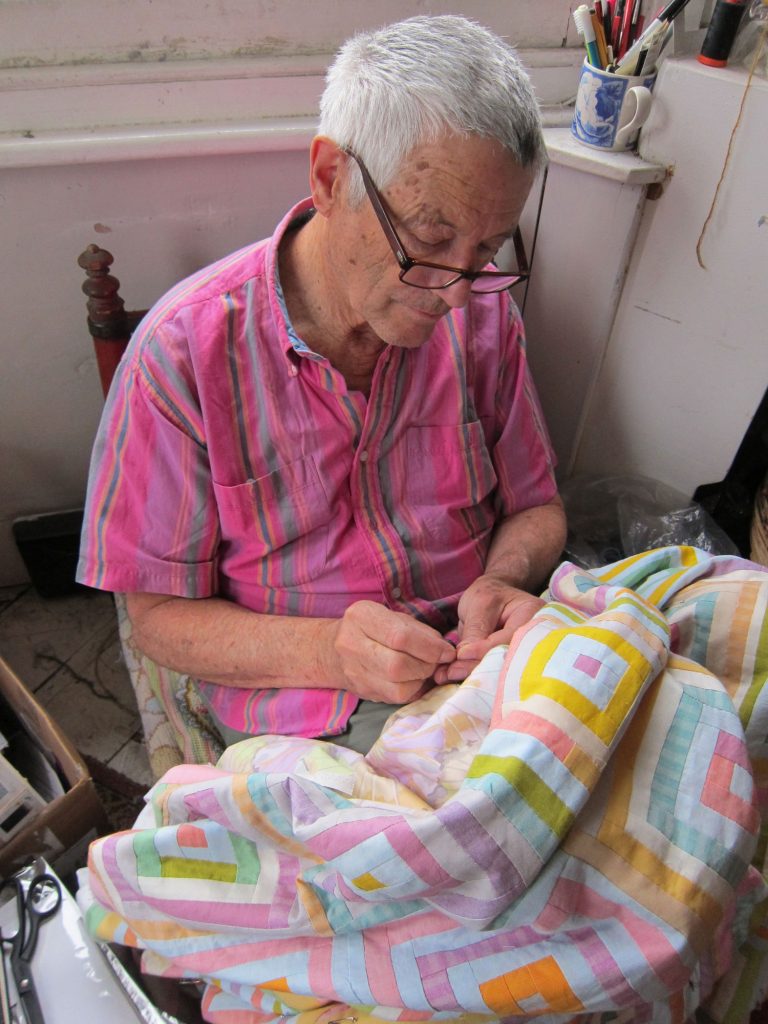 Was there a defining moment in your life where you saw your personal style develop?
'One painting teacher told me to paint and draw the best I could and that my shortcomings would become my style – good advice.  Let style develop unselfconsciously as you record as closely as you can what you perceive in your chosen subject. We are as artists just trying to communicate what turns us on in life.  The more you do, the more you will understand this process.'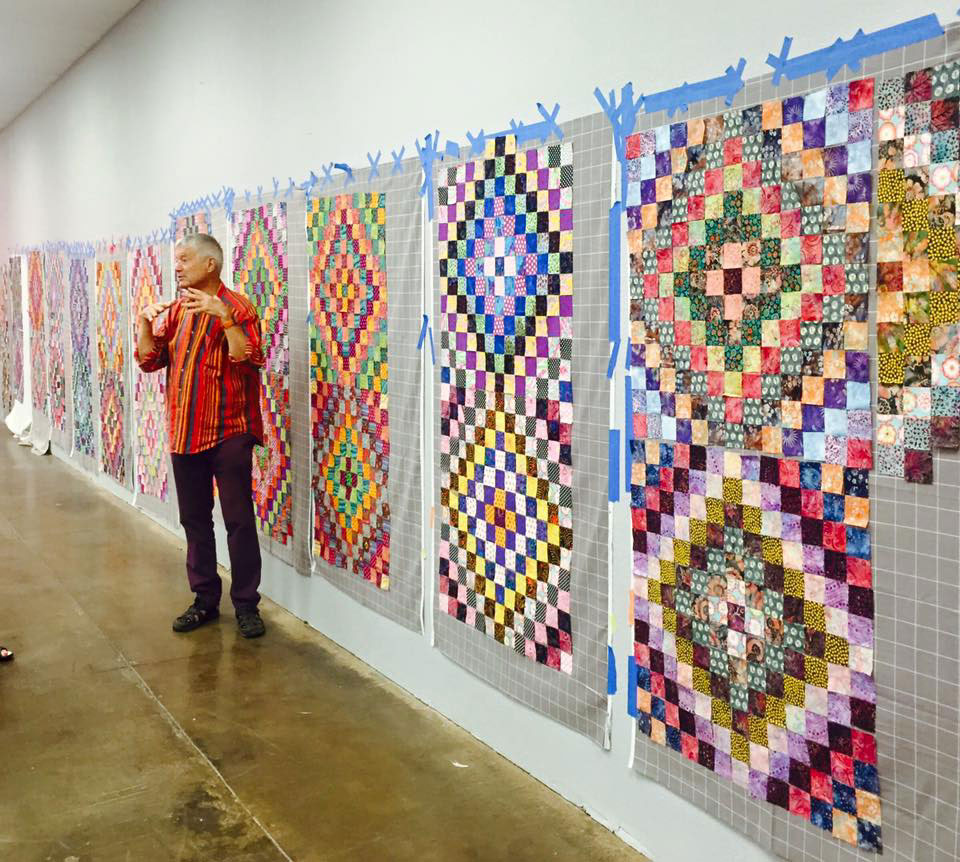 Do you ever feel unmotivated, if so how do you keep yourself motivated?
'When I was painting mostly still lifes I would sometimes lose my way and motivation to just go.  At those times I would try to just sit quietly observing my table of objects for a long time. Gradually the inner beauty of the arrangement would dawn on me and I would get more and more excited to get what I was seeing down on canvas.  That same thing applies to most creative work. We need to re-boot our perception when we get stale and recall what drew us to the subject in the first place. Like a relationship – we have to recall at times why someone is so right to be in your life.'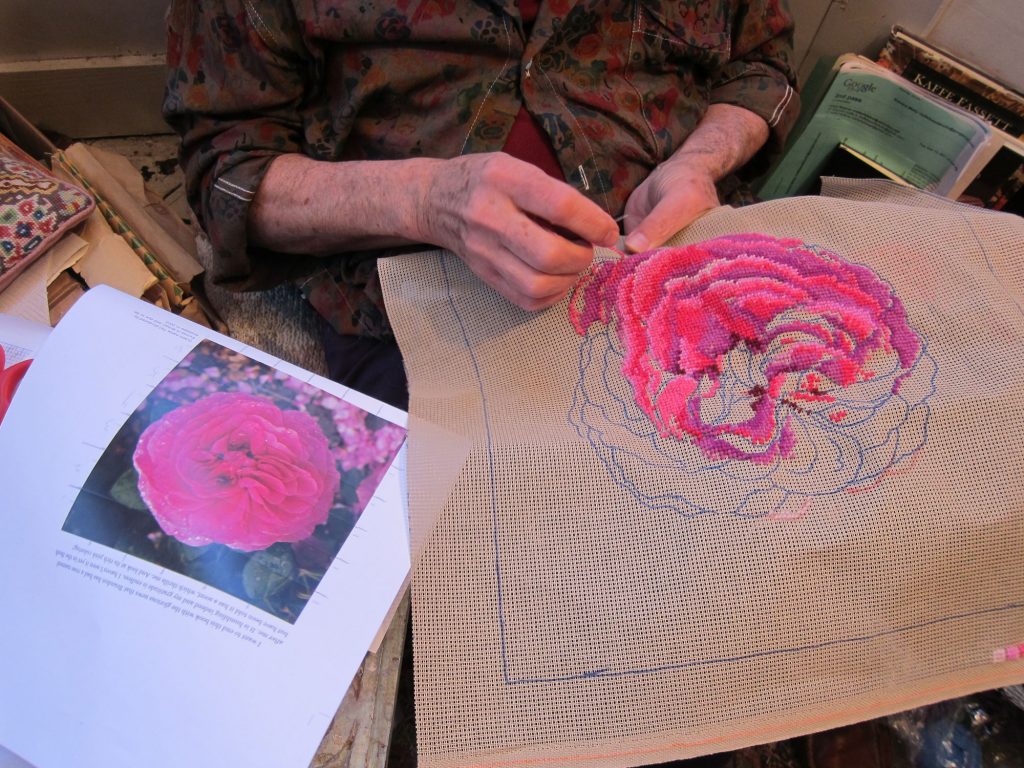 What advice would you give our students who are taking our courses?
'Be an active looker at everything in life. Take interest in exhibitions, museums, books, films, so your imagination hasn't got a chance to stagnate.'
What next? 
Kaffe's latest book Quilts in American is being launched this summer and can be pre-ordered here. It is inspired by antique American quilts found in the American Museum in Britain at Bath.
You can also see Kaffe's work at the Victoria Art Gallery in Bath where he is currently running the Celebration of Flowers Exhibition, alongside a collection of Candace Bahouth's opulent floral mosaic works my floral quilts and needlepoints.
Amy Butler has just released the 5th issue of her beautiful Blossom e-journal which includes a great article about Kaffe and is packed with creative inspiration, so go check it out now. 
You can also follow Kaffe on Facebook, Instagram and Pinterest.
Our next enrolment for our accredited courses is the 4th August so don't forget to visit and register your interest for our courses.