Professional Development
Courses
Accredited by City & Guilds

Investing in people is crucial for businesses and organisations. Accredited courses offer real results that teach skills and increase confidence. 
For more than 20 years we have delivered City and Guilds accredited textile courses for both beginners and advanced practitioners. These are comprehensive learning programmes providing practical and  theoretical skills development. 
Professional Development Courses
Whether your organisation offers life changing opportunities to start-ups, you hire shop-floor staff, or simply want to provide a perk, we understand the power of investing in people. Courses like ours have the power to develop skills, knowledge and confidence which increasing productivity and retention. Plus, our advanced level courses (skill stage 3 and 4 courses) include a vital business practise module which gets students thinking about commercial viability, working with clients and introduces them to valuable marketing principles.  
We offer 8 different textile subjects which are split into Skill Stages. Skills Stage 2 is aimed at beginners, Skill Stage 3 is for students with some practical knowledge or experience of study, while our Skill Stage 4 courses are for more advanced crafters.  
If you'd like more information about how our courses can help shape lives then please do get in touch with us. In the meantime take a look through some of our graduate stories. 
Hear from our recent graduates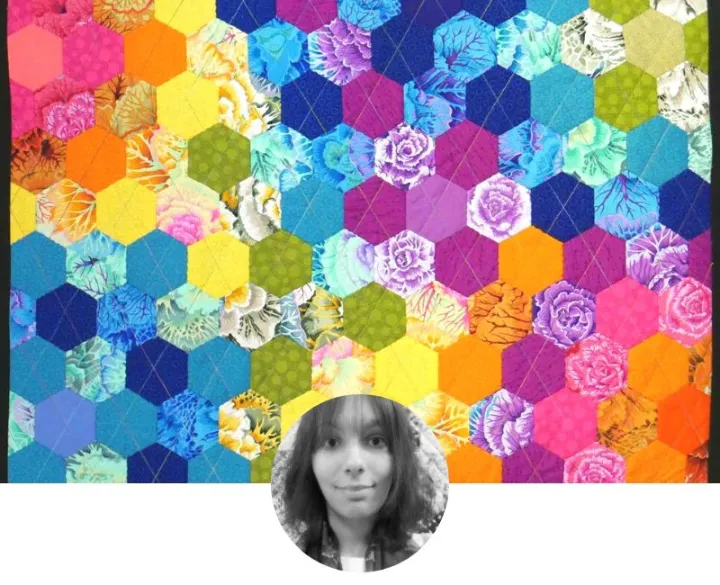 Rebecca Tickle
"I would definitely recommend this course to others. Both courses have shown me that with the right guidance and support (from my family and the school), I can actually do it. And thanks to The School of Stitched Textiles, I've achieved more than I ever believed possible."

Patchwork & Quilting SS2