The Largest Range of Textile Courses
Welcome to the School of Stitched Textiles.  Wherever you are on your creative journey and whatever your destination, we're here to help you every step of the way. With the largest range of online and distance learning home study textile courses, we're here to help textile enthusiasts at all skill levels. Whether you're a complete needle novice, an experienced embroiderer or a professional patchworker, we have a range of courses to suit all interests and abilities.
Begin Your Creative Journey
Begin your creative journey with our new online beginner courses. We have a number of unique online courses designed specifically to help beginners get to grips with the basics. 
Continue Your Creative Journey
As an established, City & Guilds accredited distance learning centre, we accept students from anywhere in the world to study online with us, with no requirement to attend.
Because you have already expressed your interest in our courses, you can enrol today from 10am, and courses will commence in a few weeks time.
We will only be able to accept the first 25 people that enrol, so you will need to act quickly to avoid any disappointment. You may enrol for more than one course at a time as the places are limited to students, not the number of courses. Available places are allocated on a first come first served basis and we will not process your payment until we have confirmed that you have a place on the course. Head to our enrolment page now.
If you're interested in completing one of our accredited courses (skill stages 2-4) you will need to enrol on Enrolment Day. We hold 3-4 Enrolment Days each year and this is your chance to secure your place on a course. 
You will need to express your interest to be invited to enrol onto your chosen course. Simply complete the form, let us know what course and experience level you're interested in and we'll send you all the information about how to enrol as well as exclusive information about our tutors, graduates and special promotions.
Take a look at the accredited courses we have available or register your interest now.
Saturday 8th August 2020 - 10:00 am

Hi. My name is Jane Freeman and I recently completed Textiles Skill Stage 2 with School of Stitched Textiles. I work as an office manager for a commercial diving company…

Hi my name is Karen Webber and this year I completed Patchwork & Quilting, skill level 2. Browsing a range of beautiful quilts displayed at a local country show sparked my…

Courtney Cooper recently completed our Skill Stage 2 course in Hand Embroidery. Her life long dream has always been to sell her creations and now, thanks to her new found…

Textile artist Rosie James describes her work as machine drawn. Inspired by people, her pieces reflect her instinctive curiosity in crowds and human behaviour. Often there is someone or something…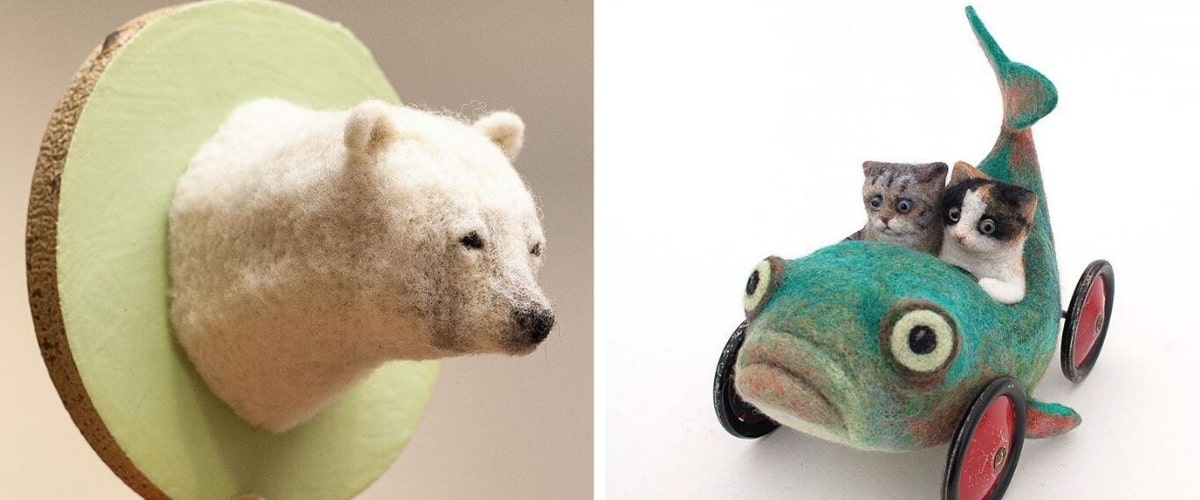 Felt making is an extremely versatile art allowing artists to create flat and 3D sculptures. Many artists choose to dye their own yarn to create truly bespoke and unique pieces…

We've shared quite a lot of Rhiannon Robinson work throughout her time on the course and today she's sharing her learning experience with us. We are always eternally grateful to…