10 Textiles Portrait Artists you HAVE to follow is the latest addition to our Artists you HAVE to follow series. We've already looked at leading Knit & Crochet, Quilt, Hand Embroidery, Machine Embroidery, Artists Inspired by Nature, and Felt artists and discovered a treasure trove of modern fibre art inspiration. 
These contemporary textile artists are innovative, daring, talented and excel in creating portraits that resonate with us. While not all of these fibre artists are exclusively portrait artists, they've been featured here simply because we love what they do! These are our top 10 most inspiring textile portrait artists you HAVE to follow. 
1. Cayce Zavaglia
In an attempt to reference an embroidered piece made as a child, Cayce Zavaglia made the permanent switch from paint to embroidery, around 18 years ago. Her portraits are exclusively of friends, family and fellow artists. 
Cayce's work reflects her fascination with the gaze of the portrait, which she says has remained a constant in her work. All her pieces are hand sewn using cotton, silk thread or crewel embroidery wool. From a distance Cayce's pieces read as hyper-realistic paintings, but up close they are highly textural, tactile pieces. 'Physically profound'!  
Cayce's work is truly fascinating. Her portraits simultaneously capture the expression of traditional fine art displayed in the beautiful chaos of textiles. This is emphasised by often showing the other side of her embroidered portraits.  
Follow Cayce Zavaglia
2. Sarah Gwyer
Sarah Gwyer is an award winning Textile Artist, based in the beautiful Cotswolds. While studying a Masters degree in Printmaking at the University of Arts, London, Sarah begin experimenting with stitching beads onto her prints. Today, the 'stitched' element is the predominant one! 
Inspired by artists such as Andy Warhol, James Rosenquist, and Damien Hirst, Gwyer's works reflect themes of celebrity, consumerism and commercialism. Well known faces and pop imagery have become her signature. Sarah's work has been exhibited in London and New York. She also continues to promote textile art to new audiences. 
Follow Sarah Gwyer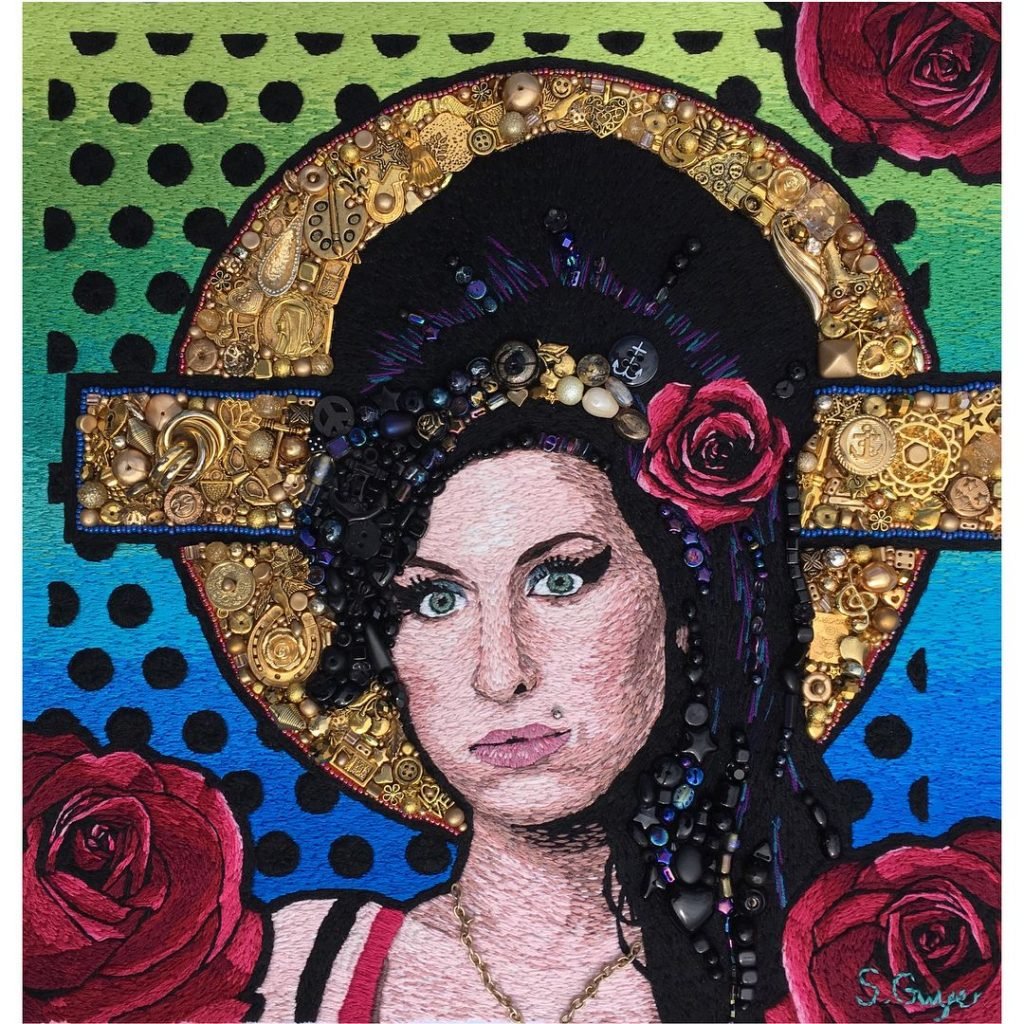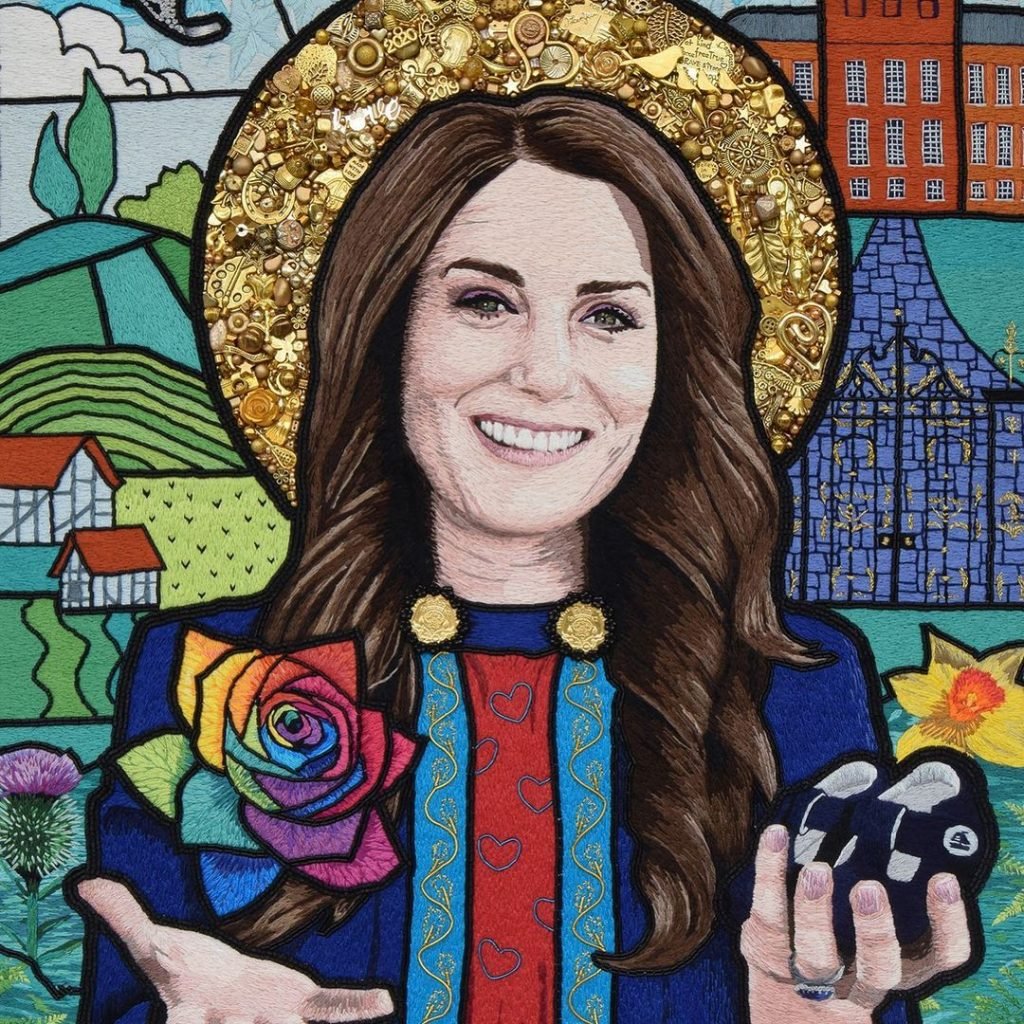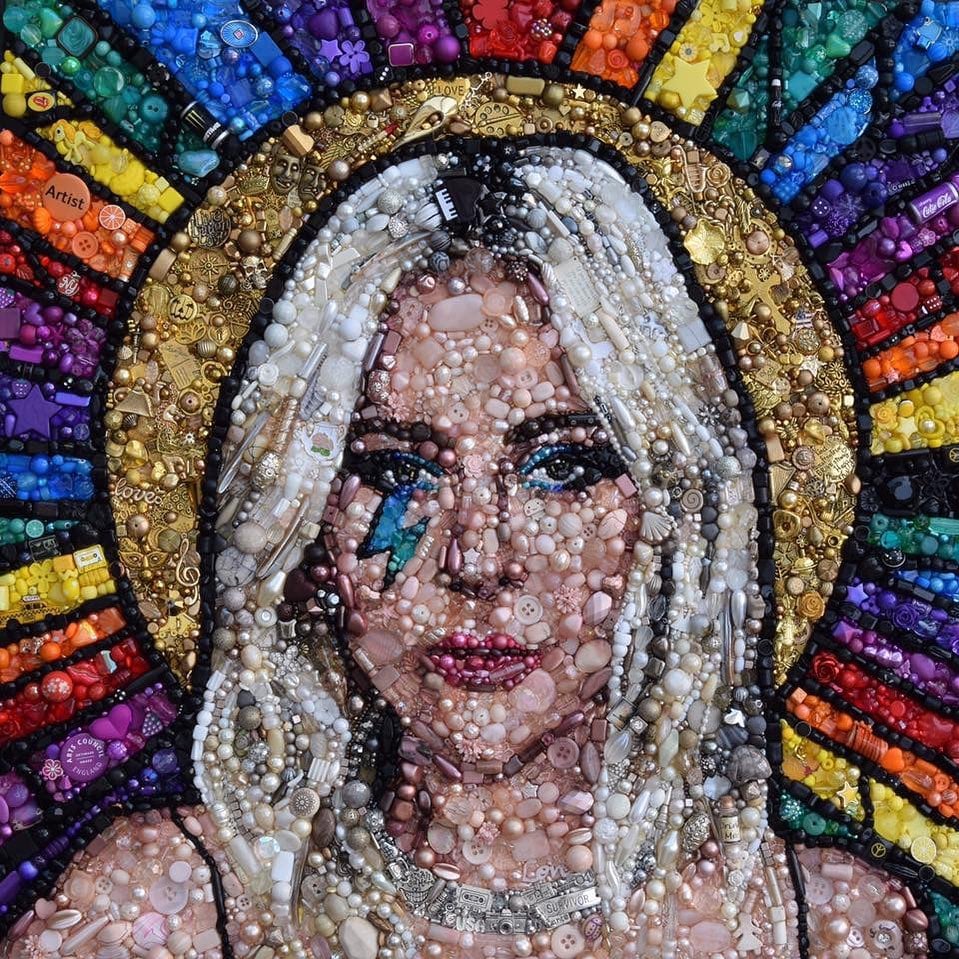 3. Bisa Butler
Bisa Butler has featured once before in our Artists to Follow series. But she's so inspirational that she's worth another mention. Bisa Butler is a phenomenal fibre artist known for her vibrant, quilted portraits celebrating Black life and culture. Her key signature is her use of vibrant colours that tell the stories of her African American subjects; ordinary people that have been marginalised throughout history.  This is a great example of stories being told through the fabric, and history redrawn.  
Bisa Butler is a quilter, a skill proudly inherited by her enslaved ancestors. However instead of using scraps Bisa uses African fabrics from her father's homeland of Ghana, batiks from Nigeria, and prints from South Africa. She deliberately uses these fabrics as a way of giving her subjects their African heritage back.
Follow Bisa Butler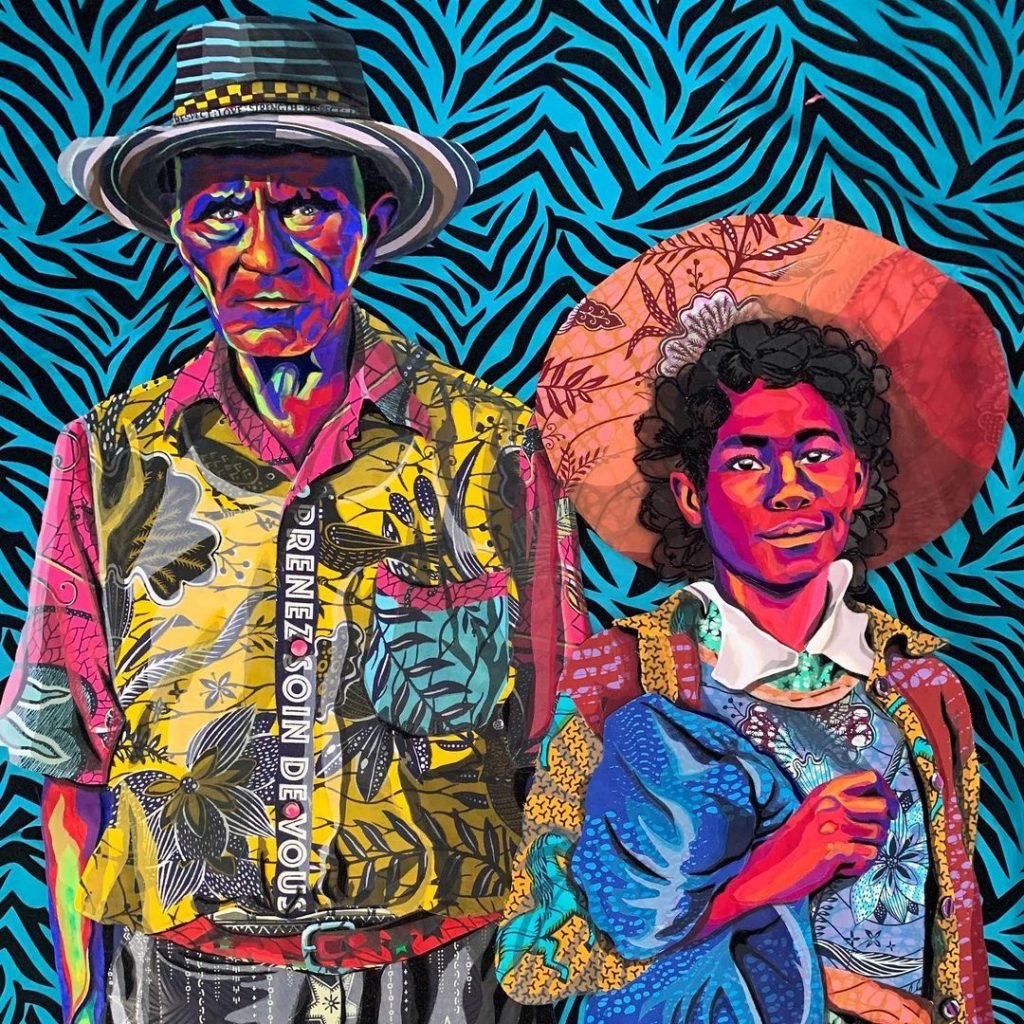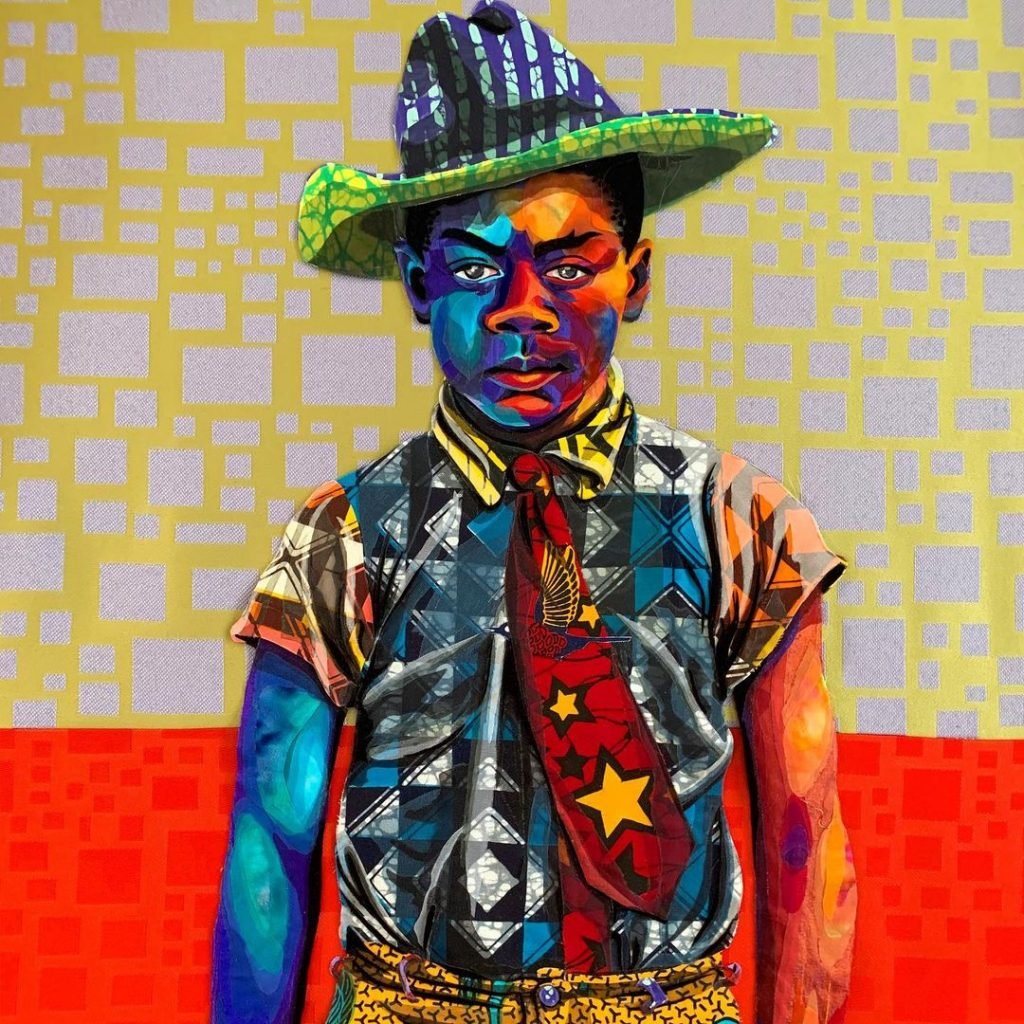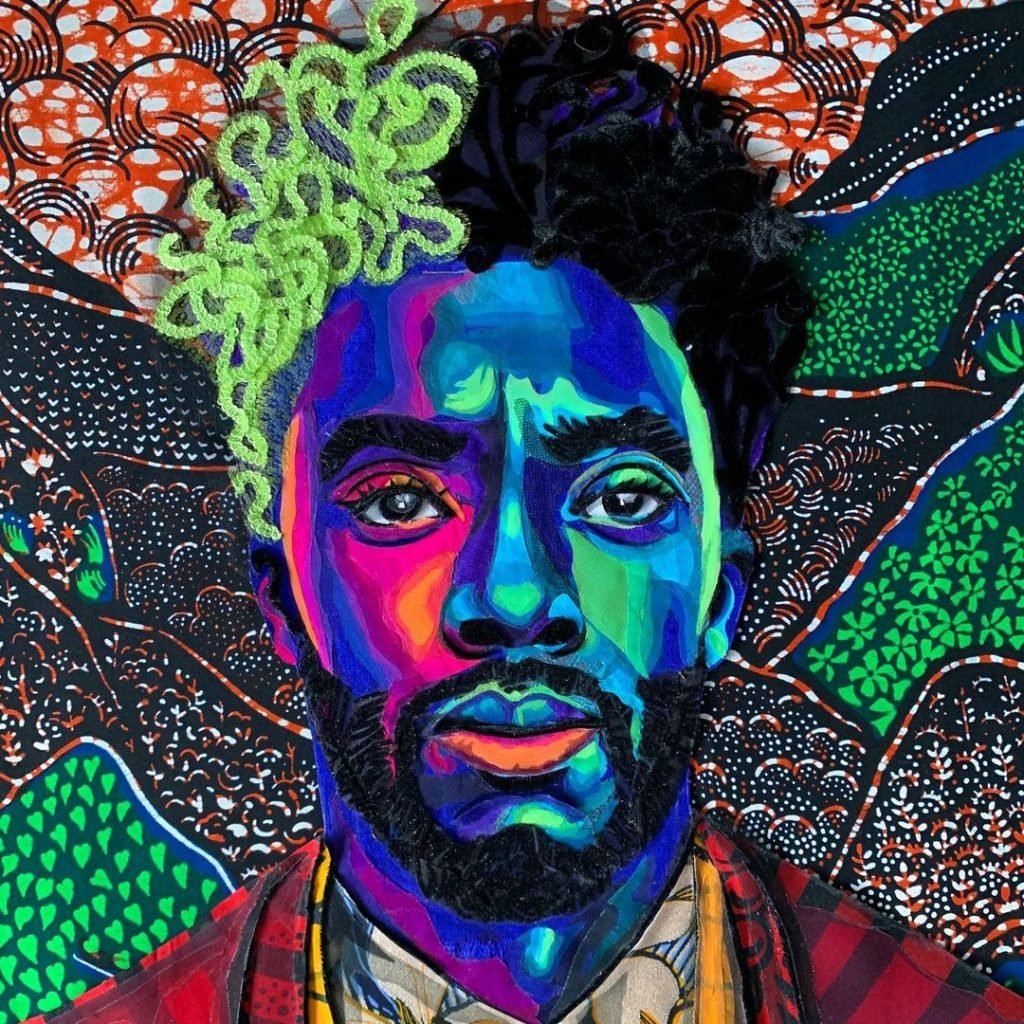 4. Debbie Smyth
Textile artist, Debbie Smyth 'draws' with pins and thread to create unique constructions that are full of joy, texture, and wonder. Debbie stretches a network of threads between accurately plotted pins to build depth, intrigue and body. Although she's not exclusively a portrait artist, her 3D work blurs the lines between fine art drawings and flat, traditional embroideries.
"I love the ambiguity of the aesthetic. On first glance, it can look like a simple pencil sketch but something's awry. As you get closer sharp lines come into focus, creating a spectacular image made of masses of thread. The designs are first plotted out before being filled out with the thread, the sharp angles contrasting with the floating loose ends. And despite the complexity of this lengthy process I try to capture a great feeling of energy and spontaneity, and, in some cases, humour."
Debbie Smyth is clearly moving textiles in a new and exciting direction to create unforgettable experiences. 
Follow Debbie Smyth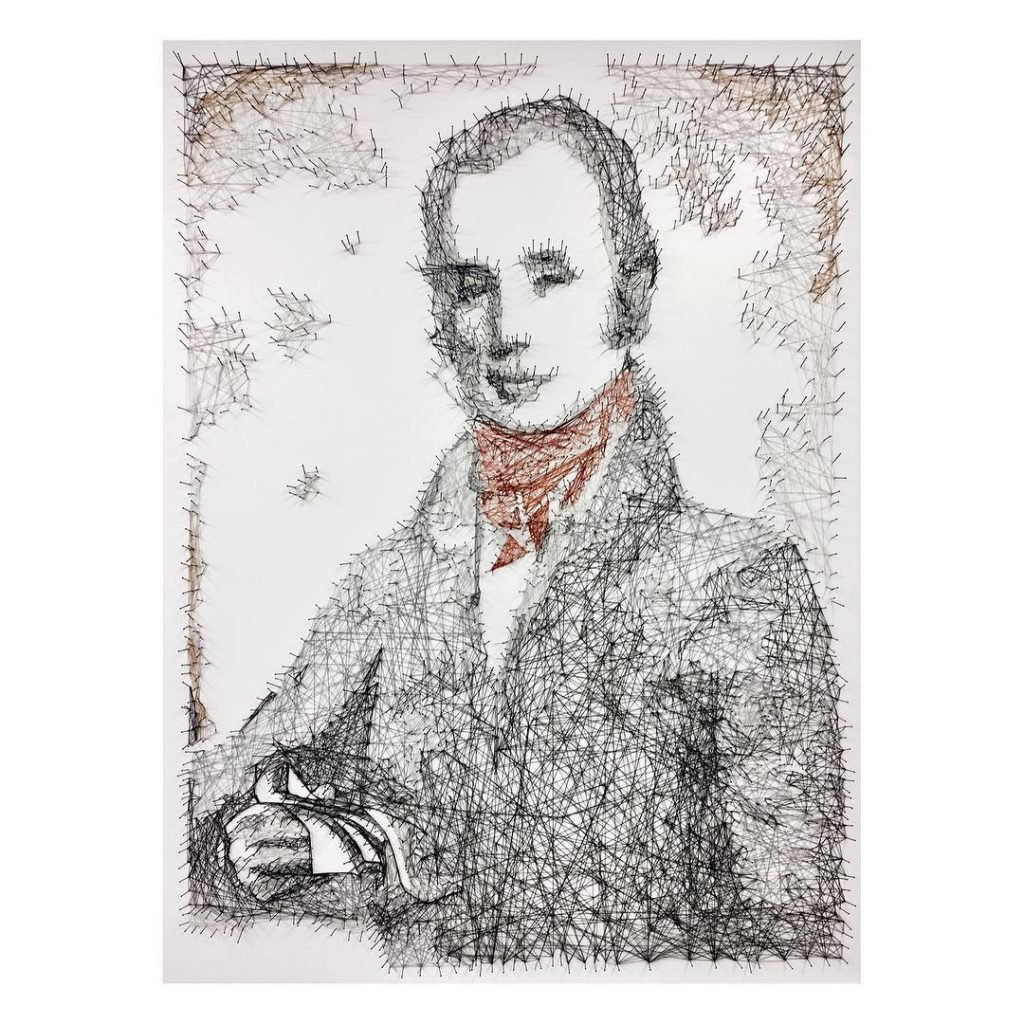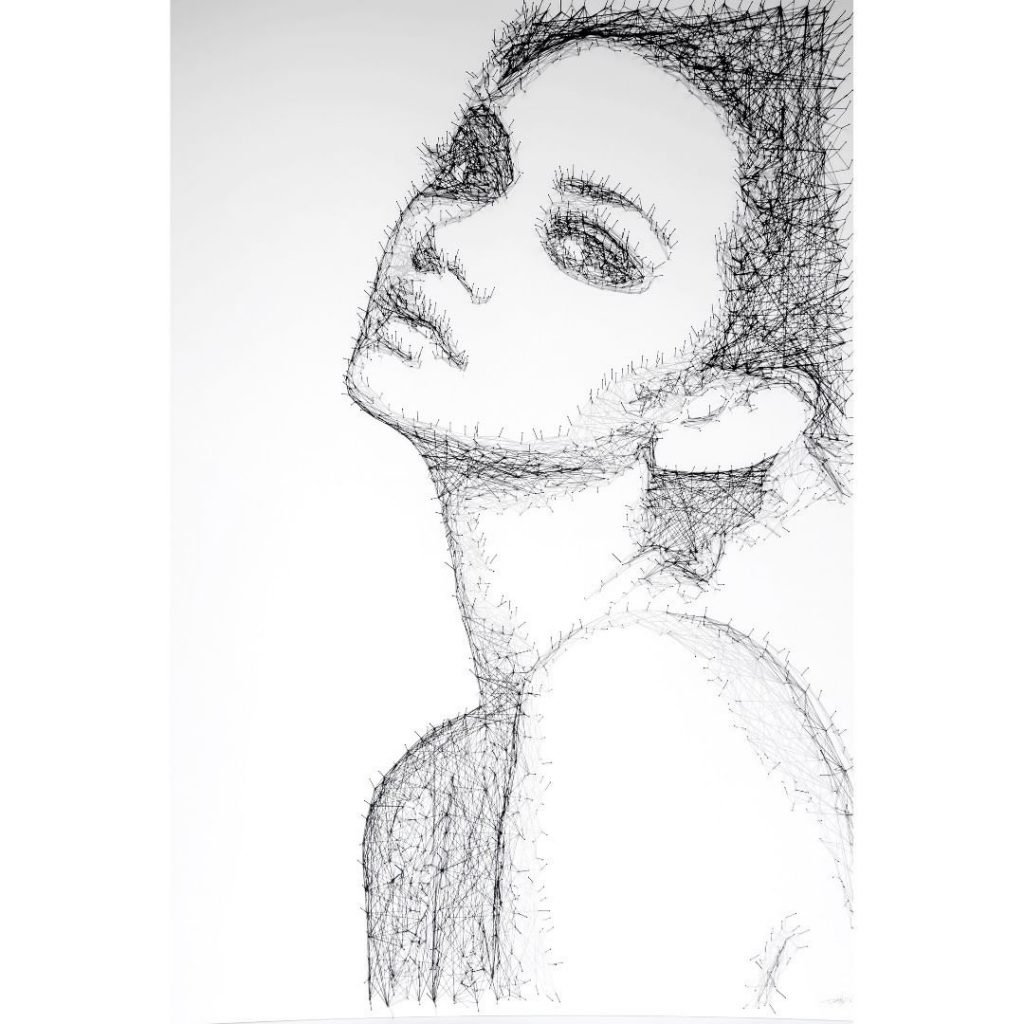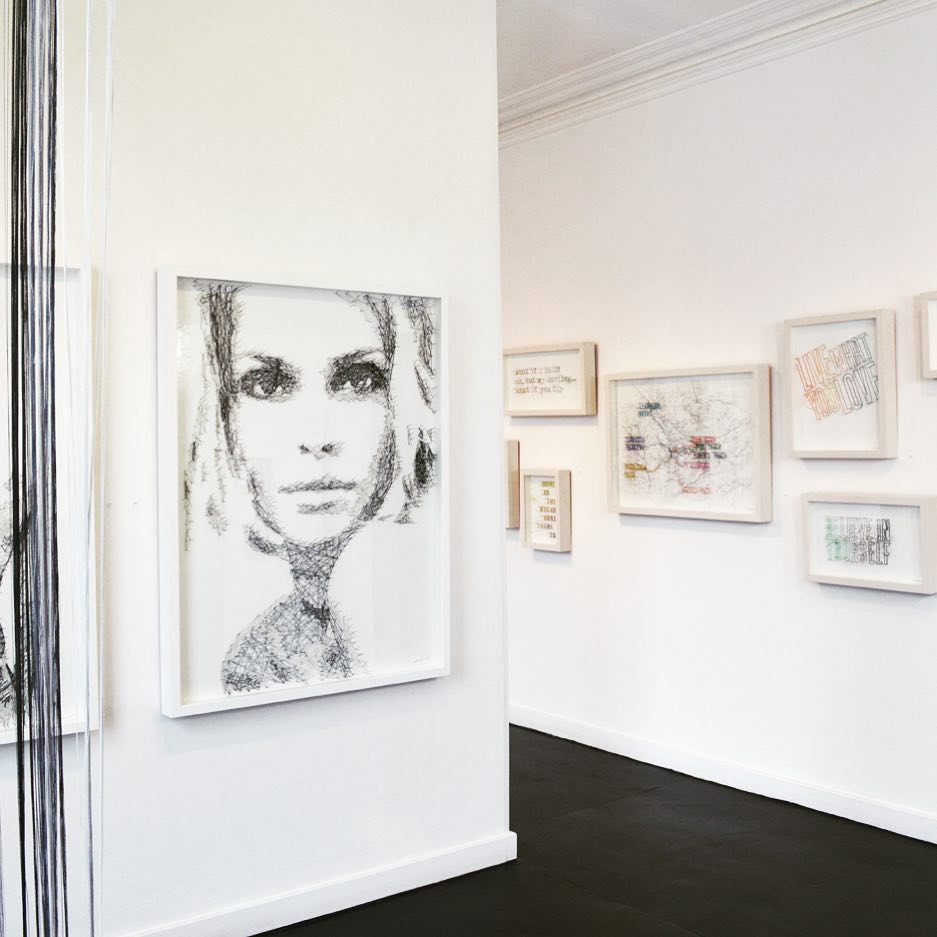 5. Jane C Thom
Jane is a portrait artist and embroidery is her medium. Her instagram page is brimming with portraits of famous faces. Scanning through you get an insight into her creative process and a taste of what's it's like to draw with thread. Her pieces are colourful, detailed and ooze pop-art! Amongst her work you'll spot Rik Mayal, Noel Fielding, and even Iggy Pop. 
Follow Jane C Thom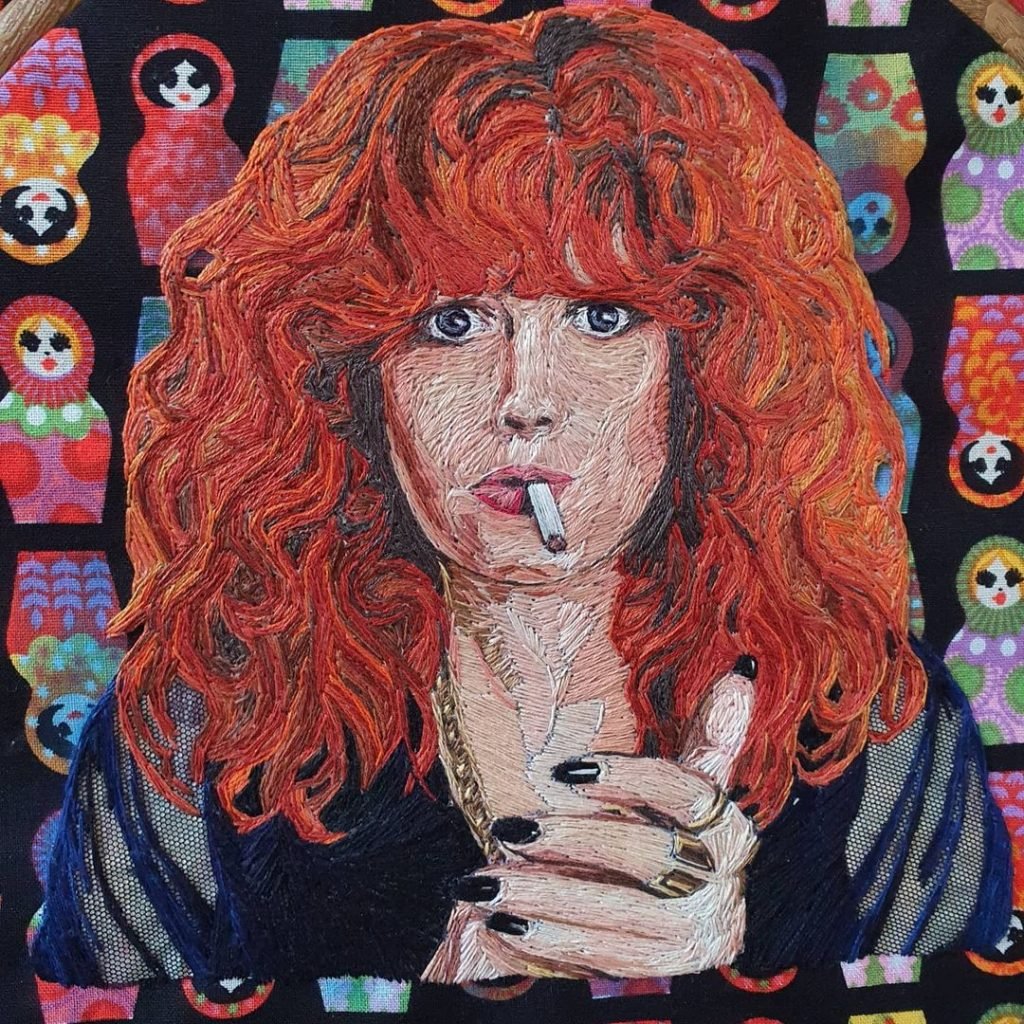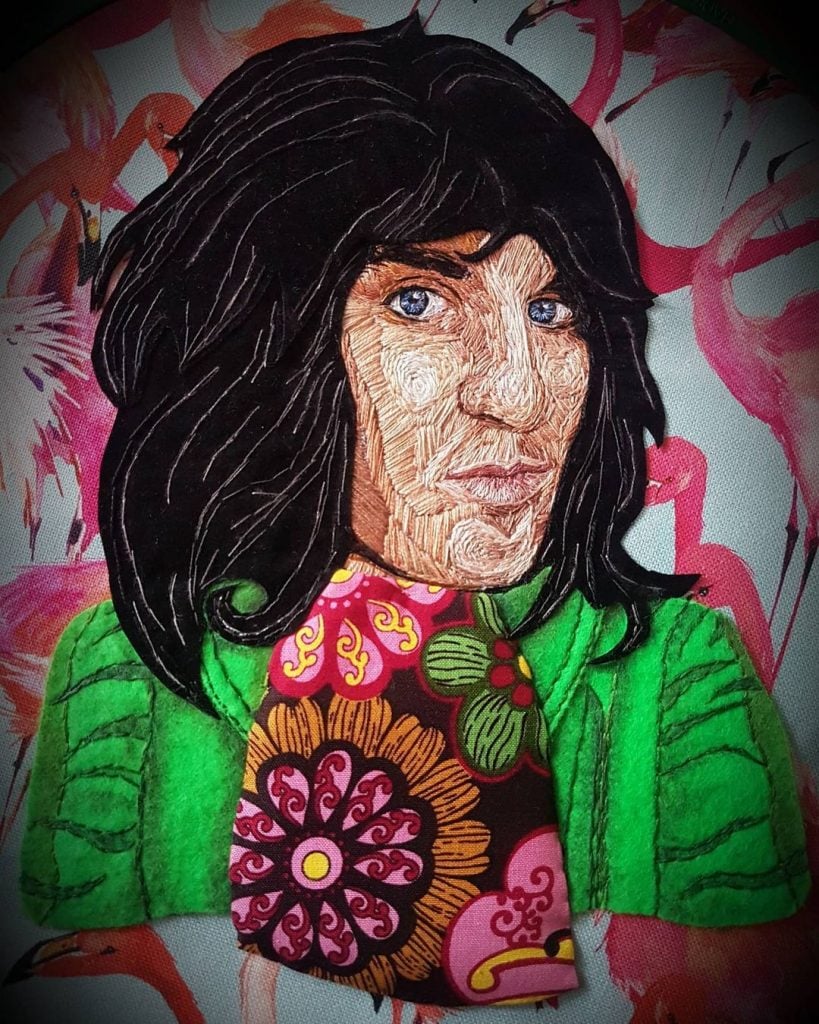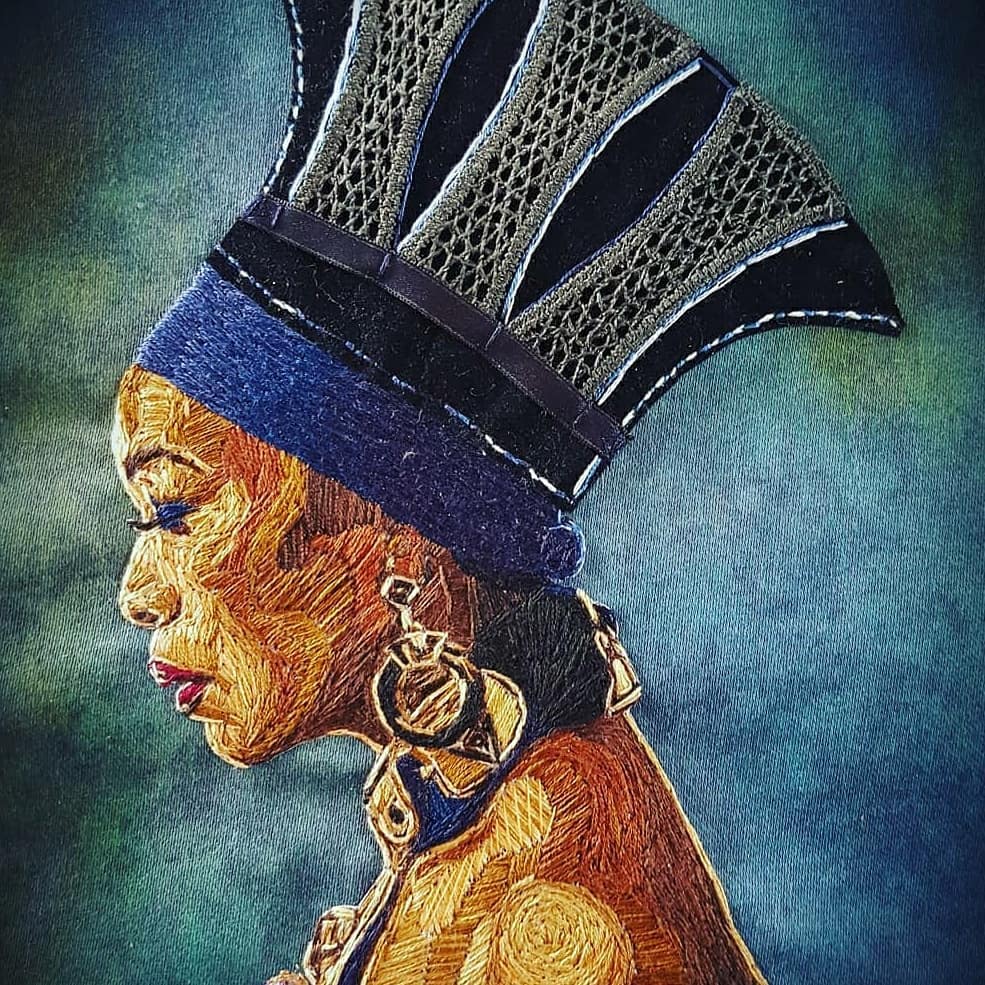 6. Emma Cassi
Although not exclusively a portrait artist, we couldn't resist including the work by embroidery artist, Emma Cassi. Originally from France and now based in Windsor in the UK, Emma studies and is inspired by herbalism and growing plants.
Originally a jewellery designer and interior stylist, Emma experiments with fibre art, embroidery, goldwork, weaving, latch hook and natural dyes. Her Instagram page is a pure eclectic mix of nature-inspired textile art. Here you'll find anything from textile bowls made from recycled materials to beautiful portraits constructed from vintage sequins and reclaimed, hand-dyed fabric.
Follow Emma Cassi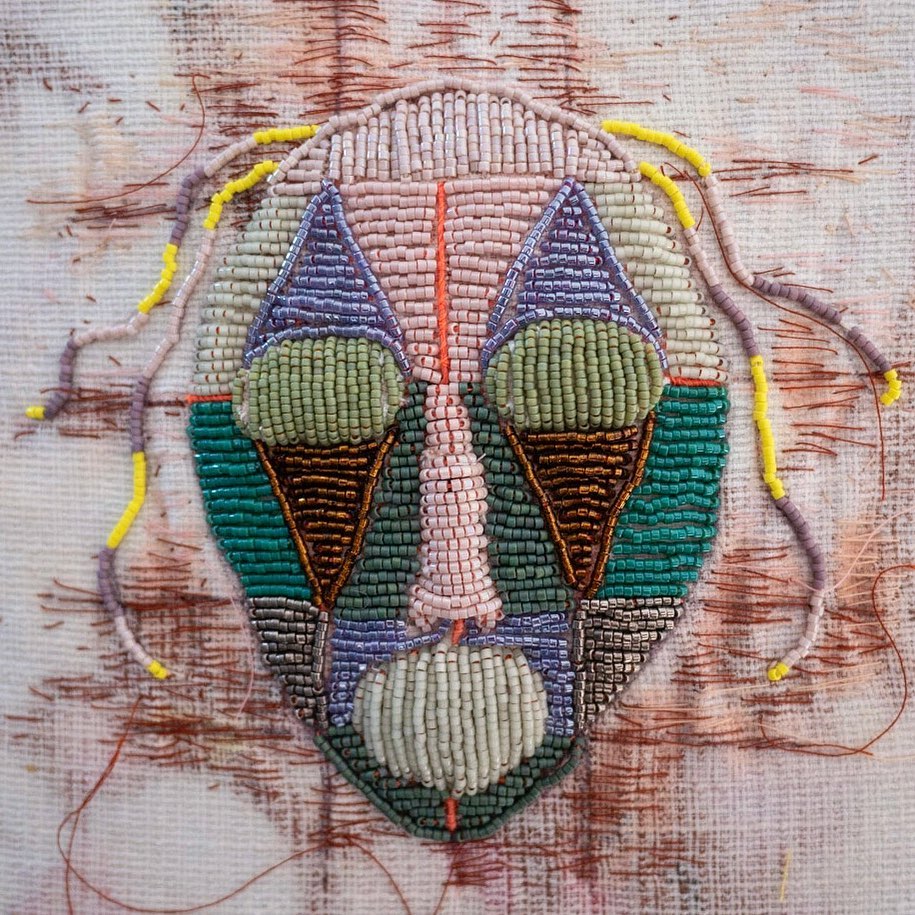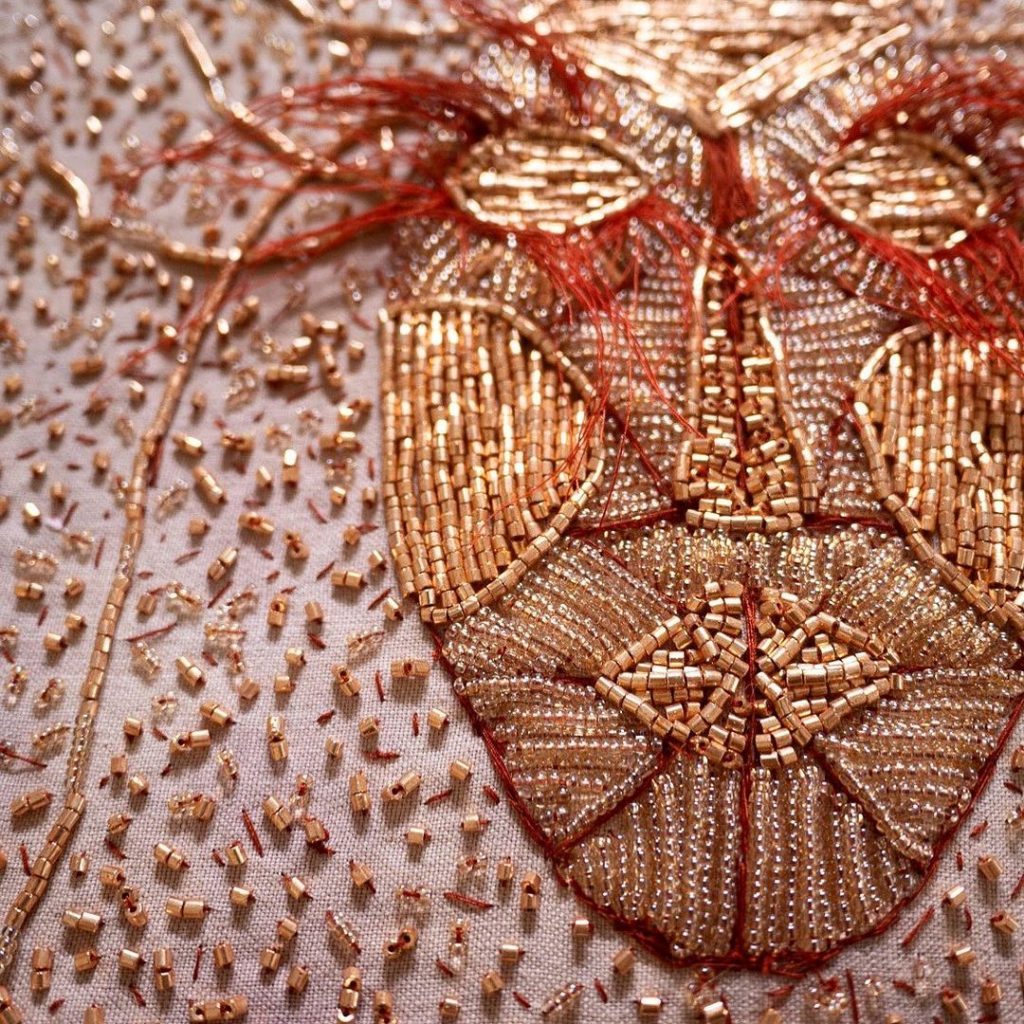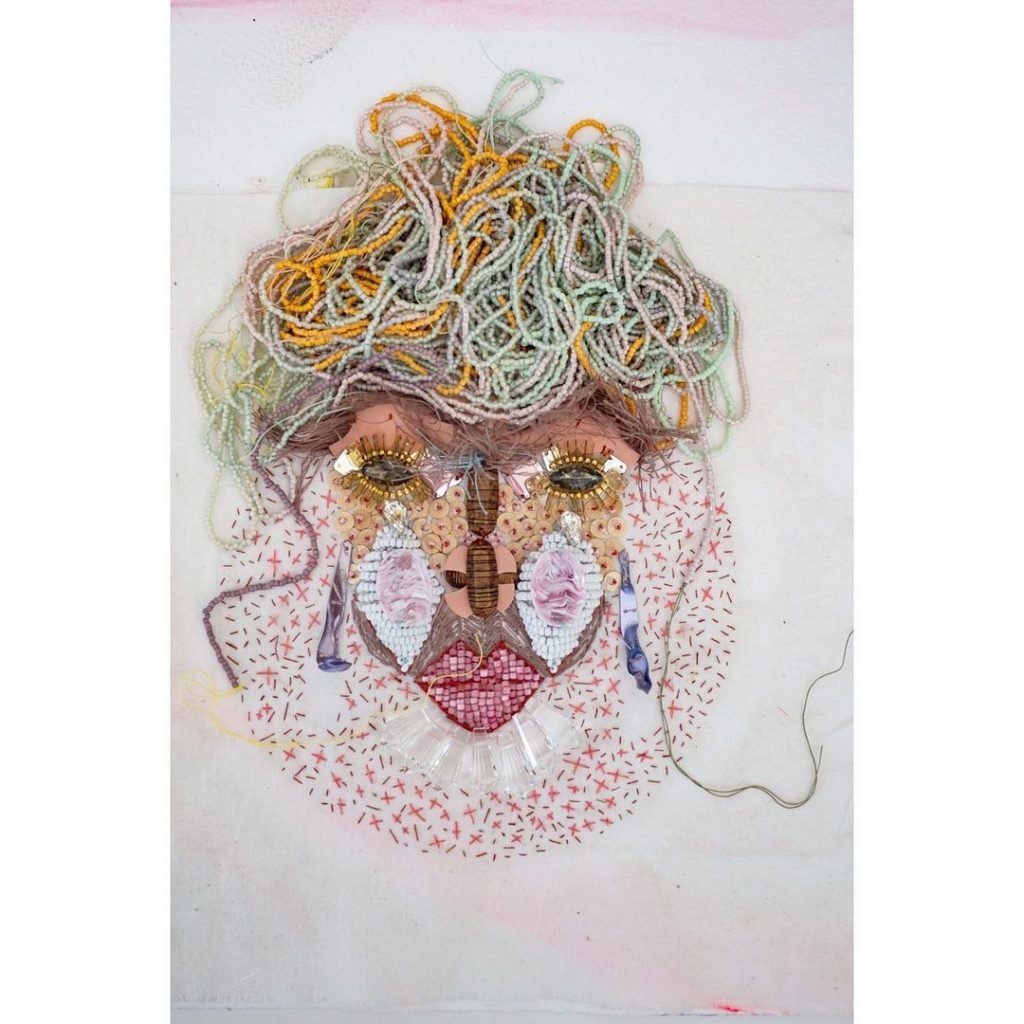 7. Salman Khoshroo
Iranian artist, Salman Khoshroo, sculpts raw wool portraits, shaping chunks of used fibres into expressive busts. His sculptures are often abstract but still capture the emotion behind the subject. The interesting thing about Salman is that while most of his works feature the study or portraiture, he is an accomplished painter, photographer and fibre artist, making him a truly mixed media artist. 
His woollen sculptures are the latest to feature in his work. 
Follow Salman Khoshroo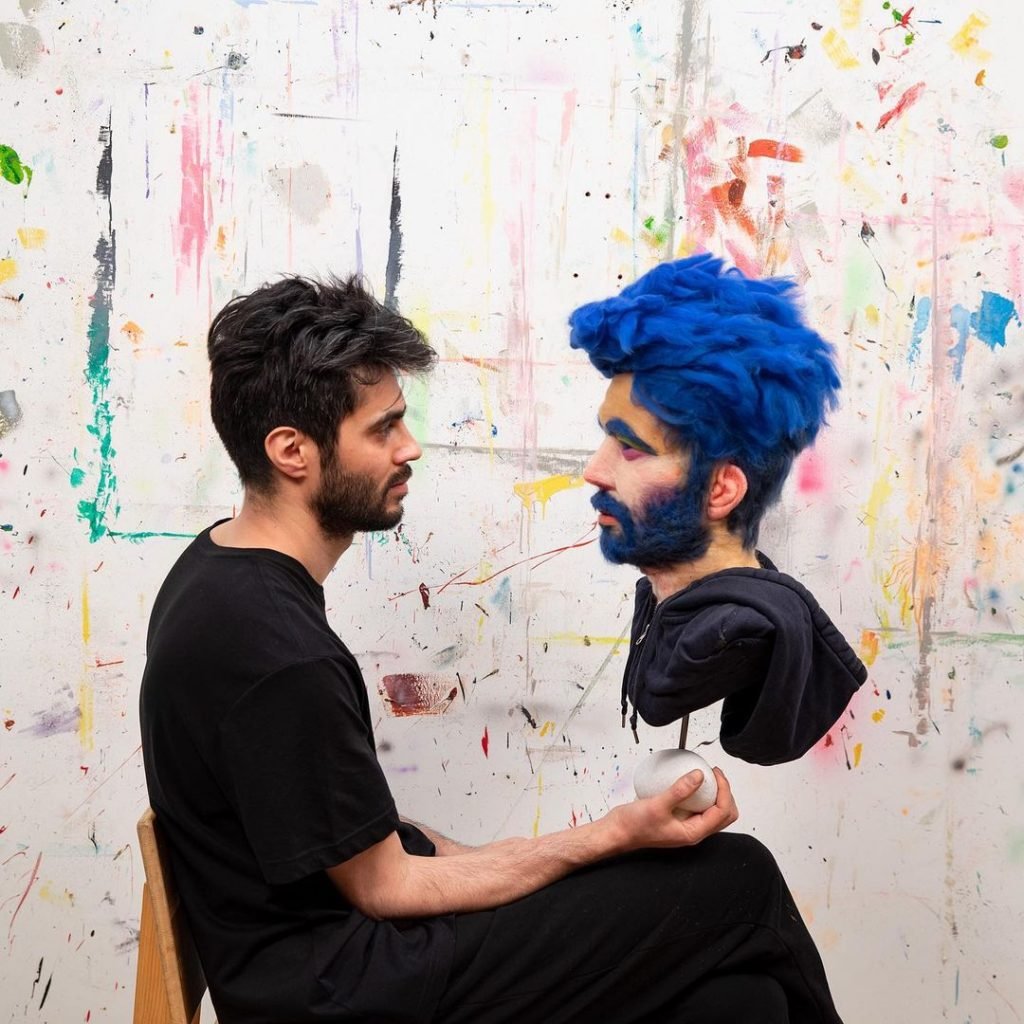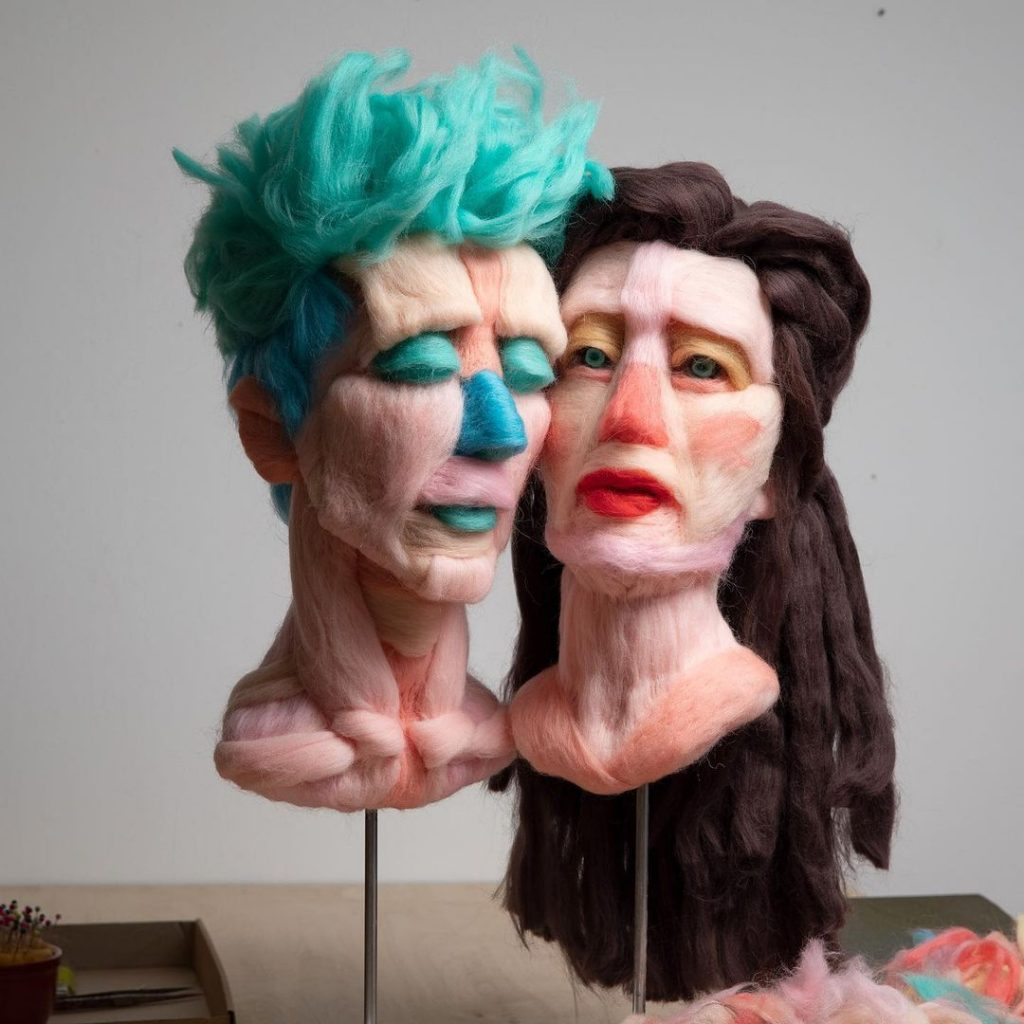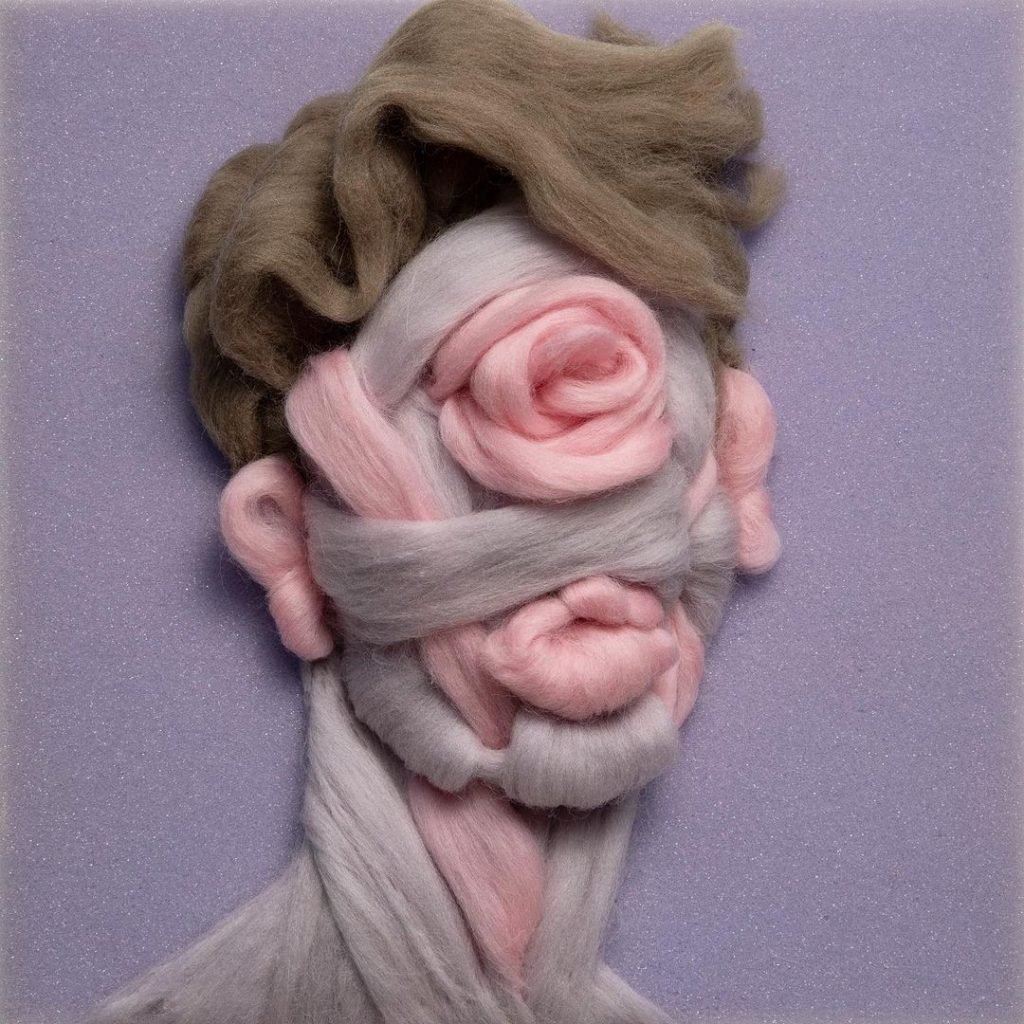 8. Kate Themel
Kate Themel's portrait quilts are constructed using basic quilting techniques and materials. They often have a distinct, painterly style. Like so many award-winning artists, Kate draws from experience gained while studying Fine Art. Kate Themel has created custom fiber art for individuals, hospitals and corporate clients and her unique fiber pieces have been exhibited in art galleries and museums from Boston to Botswana. Her quilted compositions have been juried into international exhibitions such as Art Quilt Elements, Kagoshima Quilt Show in Japan and Quilt National where Kate's work earned the People's Choice Award.
Follow Kate Themel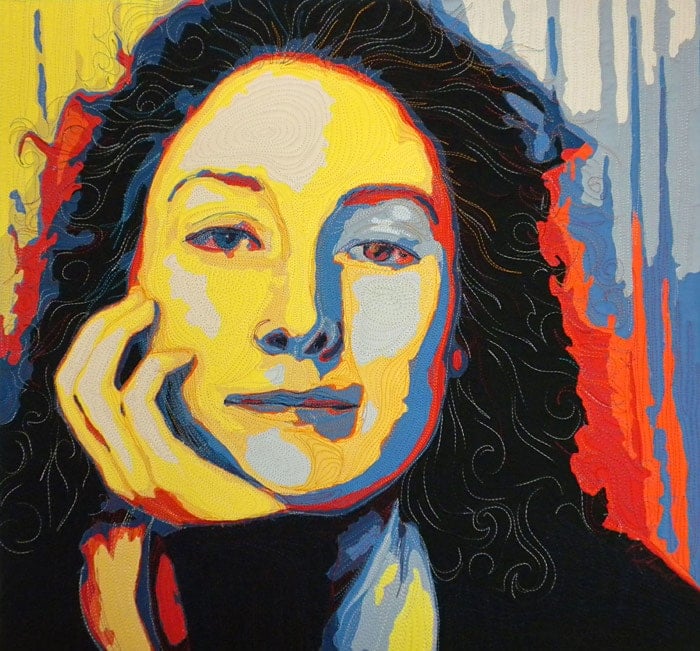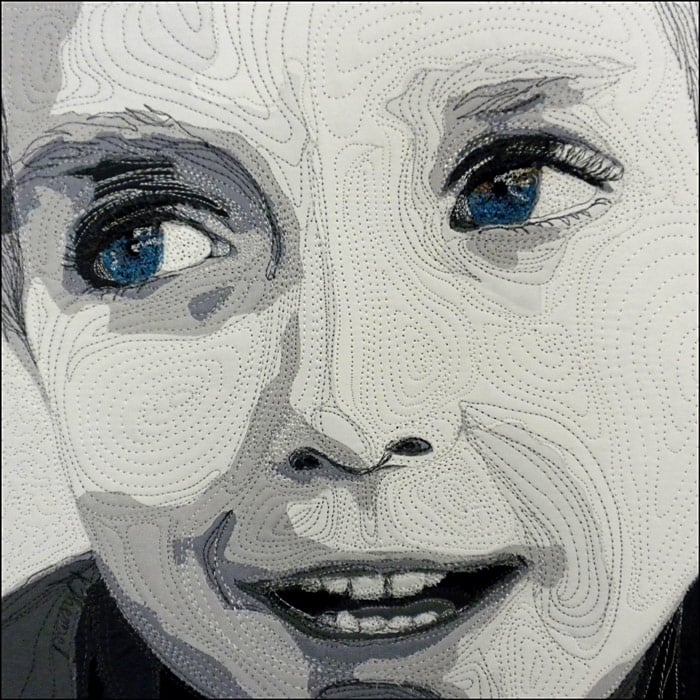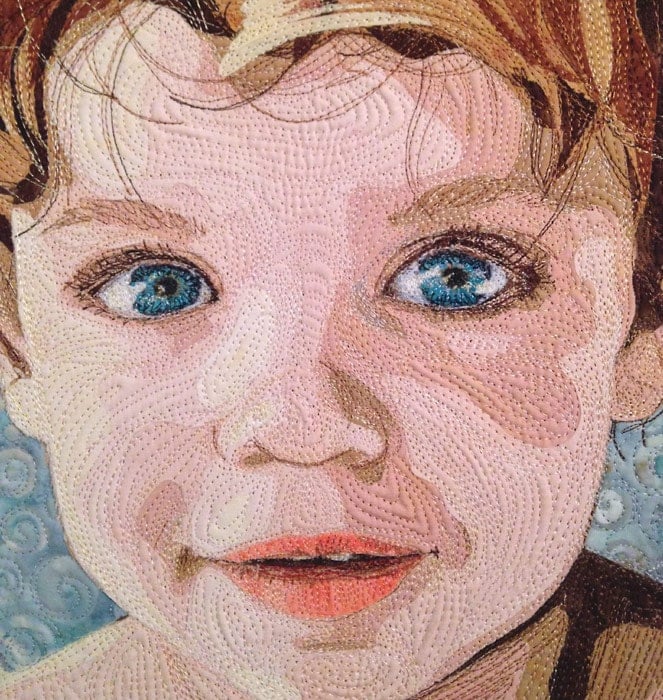 9. Ditte Sorensen (Mad Stitch)
Ditte Sorensen is a visual artist based in Copenhagen, Denmark. She has a self-confessed affinity with the 'less than glamorous' stories that emerge from her works. She approaches each piece with a curiosity, both for her medium and materials and prefers deviating from the 'norm'. 
As well as the construction of famous faces from paper, threads and machine stitches, Ditte also has a great collection of Egon Shiele inspired works, formed as part of the exhibition 'working with Schiele, back in 2017. 
Follow Mad Stitch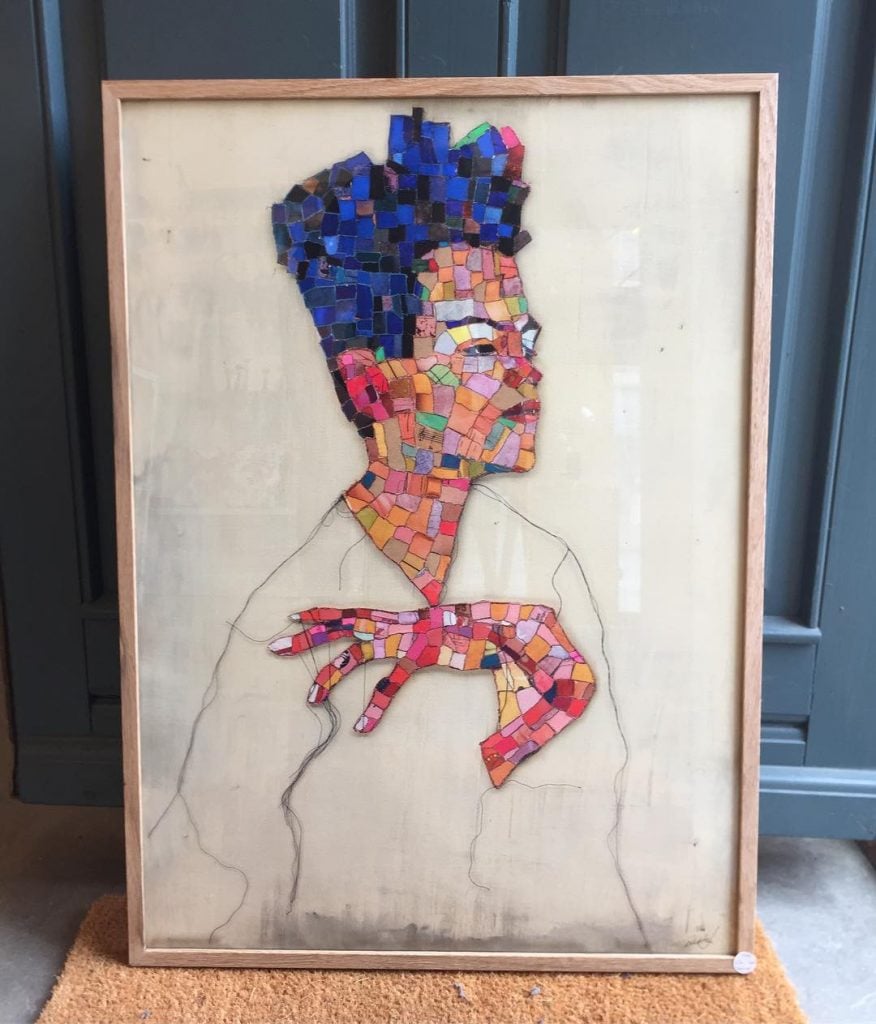 10. Brenda Risquez – B Textile Studio
Brenda Risquez stitches original and modern portraits. Her embroideries and coloured like simple illustrations that make them reminiscent of Ana Santos' illustrative work. 
All of her work is inspired by her friends and pop culture. Often, her work resembles work from impressionists such as Van Gogh or Lichtenstein.  
Follow Brenda Risquez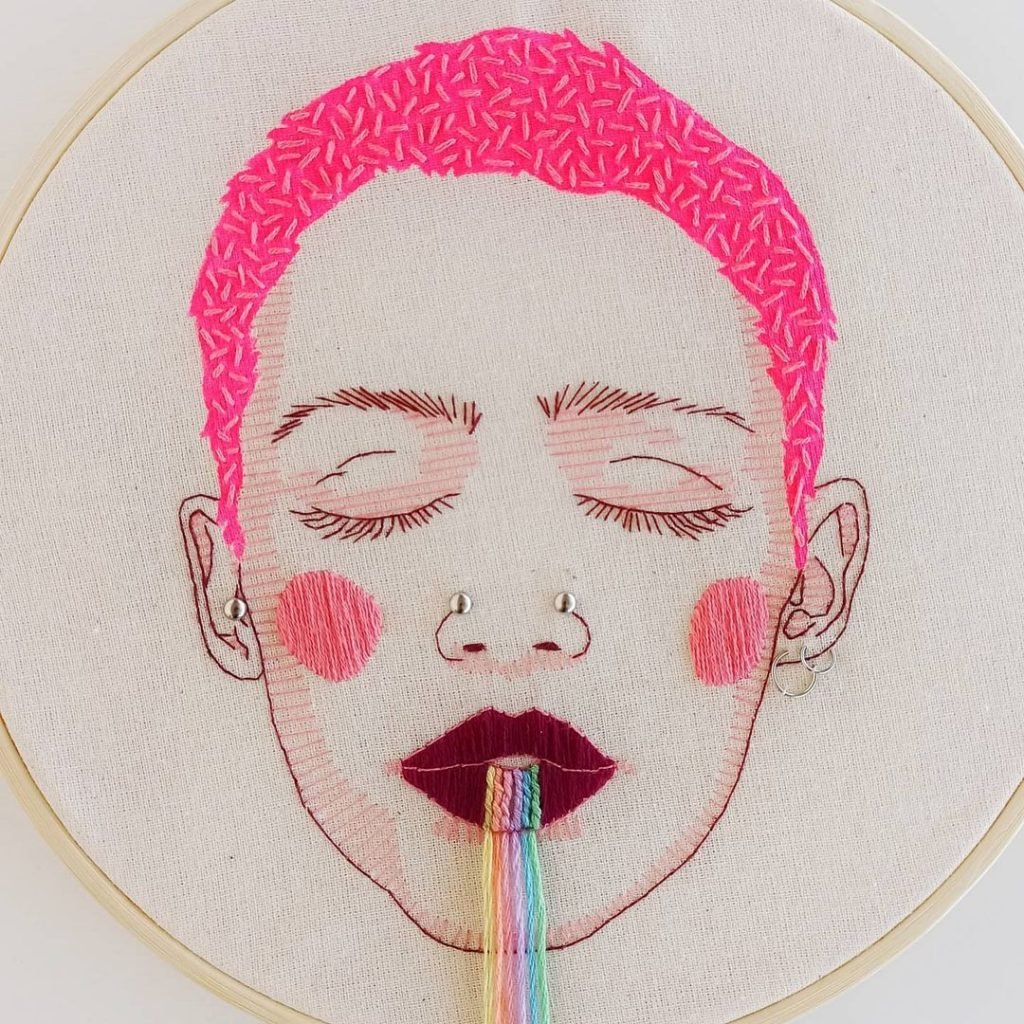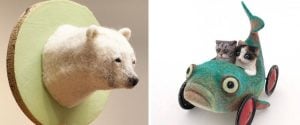 Felt making is an extremely versatile art allowing artists to create flat and 3D sculptures. Many artists choose to dye their own yarn to create truly bespoke and unique pieces of art. Our own Felt Melting courses are gaining popularity, perhaps suggesting that this ancient art form is making a comeback. To
Read More »