Earlier in the year Steph Yates completed our Skill Stage 3 Hand Embroidery course.
Having dabbled in hand embroidery over the years Steph knew that she wanted a professional course that could develop her designs skills and provide structure. Steph has excelled during her time with us. After being put forward by her tutor to be featured in our new Student Exhibition initiative, Steph went on to win her category – Best Completed Piece. This is Steph's fascinating Stitch Journey.
I have 'dabbled' in hand embroidery on and off since I was about 14. My mum had a knitting machine and designed knit ware (including my wedding dress!). One year she took me to the Knitting and Stitching show in London. She spent the day exploring the knitting exhibits but I was drawn to an exhibition of embroidery.  I'd only ever really seen traditional embroidery before – flowers on tablecloths and that sort of thing.
The embroidery I saw at the show included some stunning contemporary designs with fantastic textures and colours. When I got home I made my first piece of 'textile art' – a reverse applique square. After that I worked on occasional projects, embroidering on clothes, making up cross stich pictures and completing a large needlepoint picture on canvas. I've never had lessons but have learnt from books, magazines and, in recent years, the internet.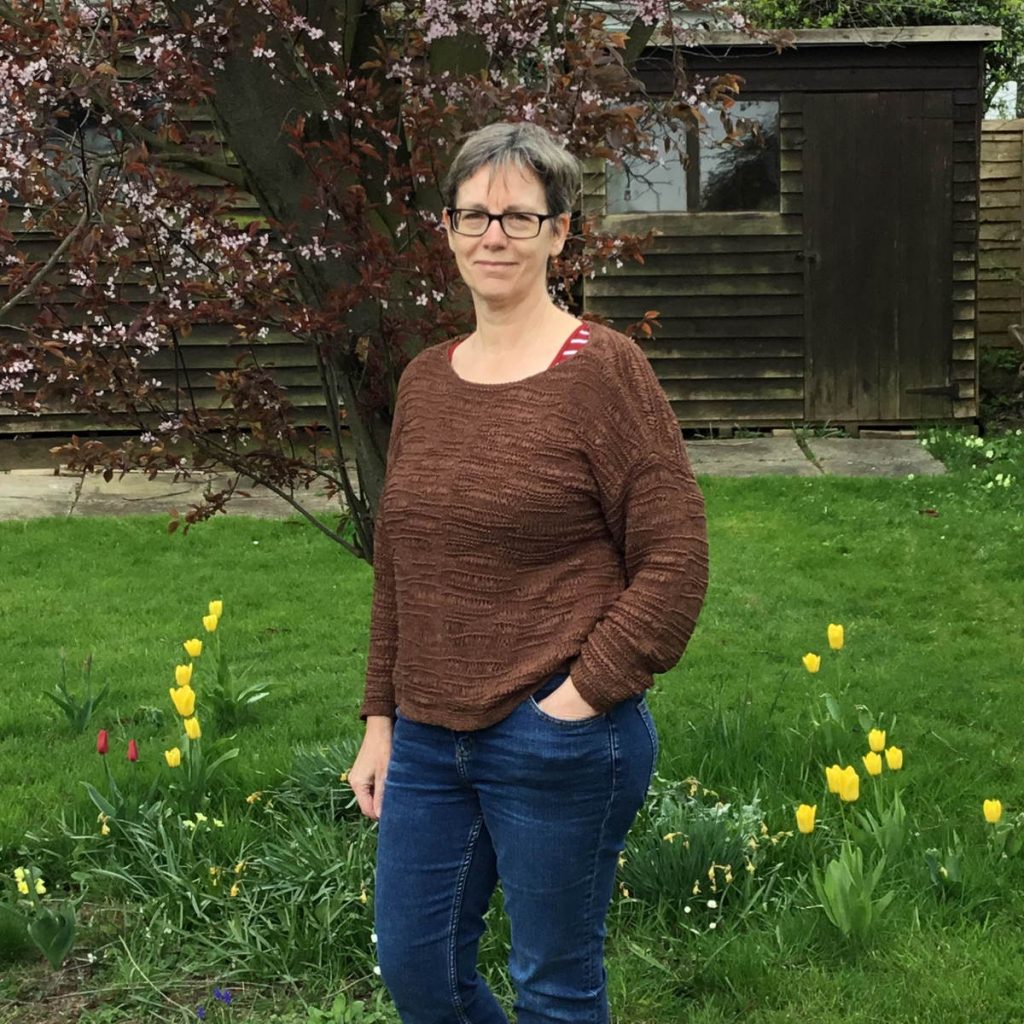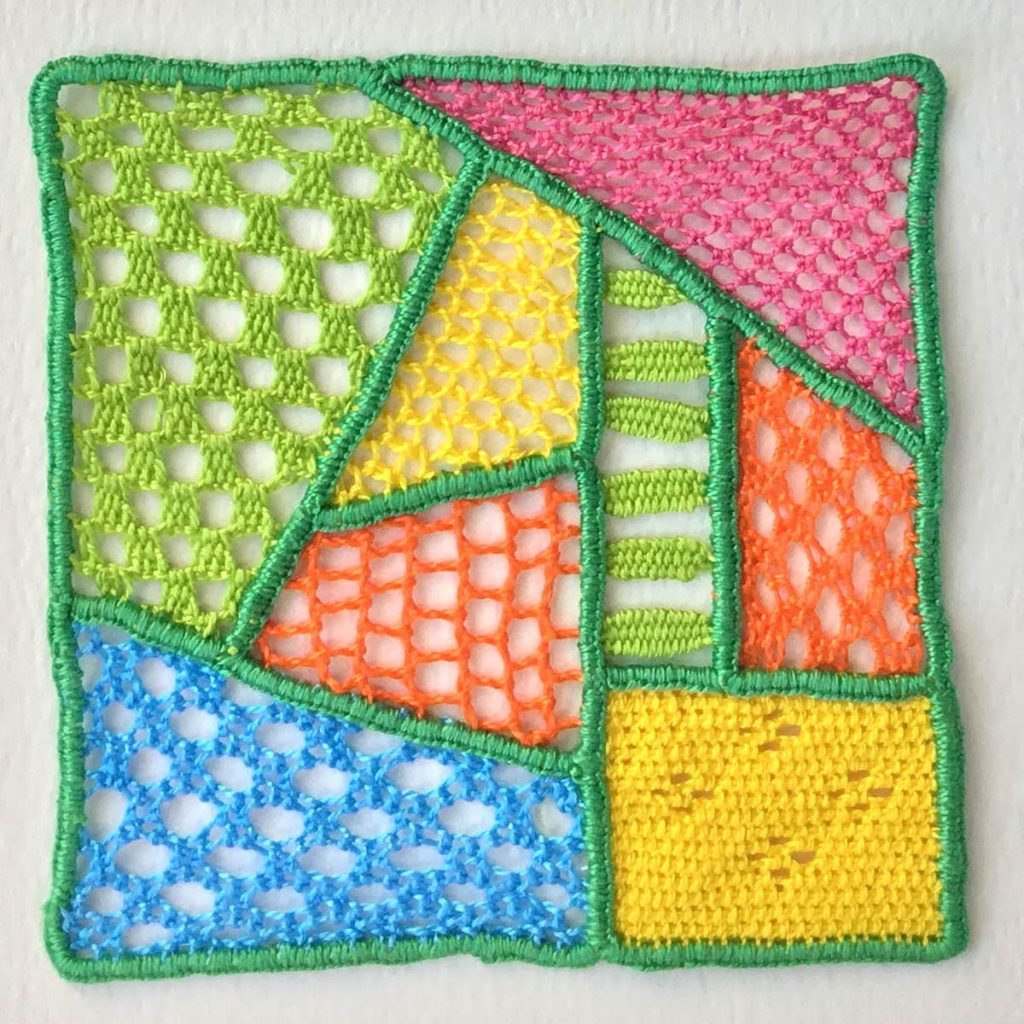 Why did you want to study an accredited course?
I particularly wanted to improve my design skills. Often I'd have ideas for things to make but was rarely happy with the finished items. I also wanted to learn new techniques and produce work of a higher standard.  The main attraction was having to complete tasks and meet deadlines. There are so many possibilities when it comes to embroidery that it's easy to become paralysed by too many choices. A course like this was going to give me the focus and a sense of purpose I needed.
I wanted to study a City and Guilds accredited course because I felt this would guarantee the quality of the course. I was confident that it would be delivered in a professional way. Because I want to teach embroidery I felt a qualification would help me achieve this. Initially, I completed the School of Stitched Textiles Beginner's Course in Stumpwork as a trial. I found the instructions really clear and was pleased with the outcome so I was confident that the School of Stitched Textiles would suit me.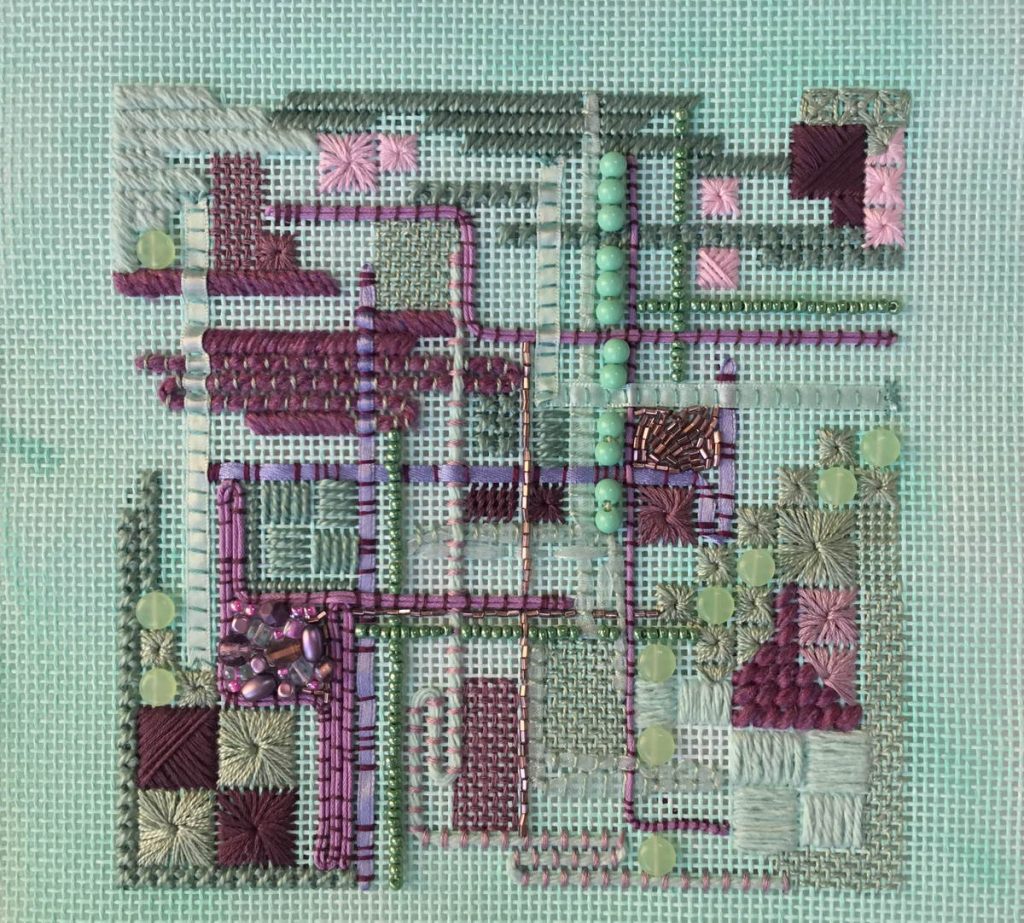 What part of the course was most helpful?
Having to carry out research and then experiment with designing samples and items has been fantastic and I really feel I now have the confidence to develop an idea from an initial concept to a final piece. I have really enjoyed a number of techniques I might never have tried otherwise; blackwork and goldwork are definitely things I will revisit.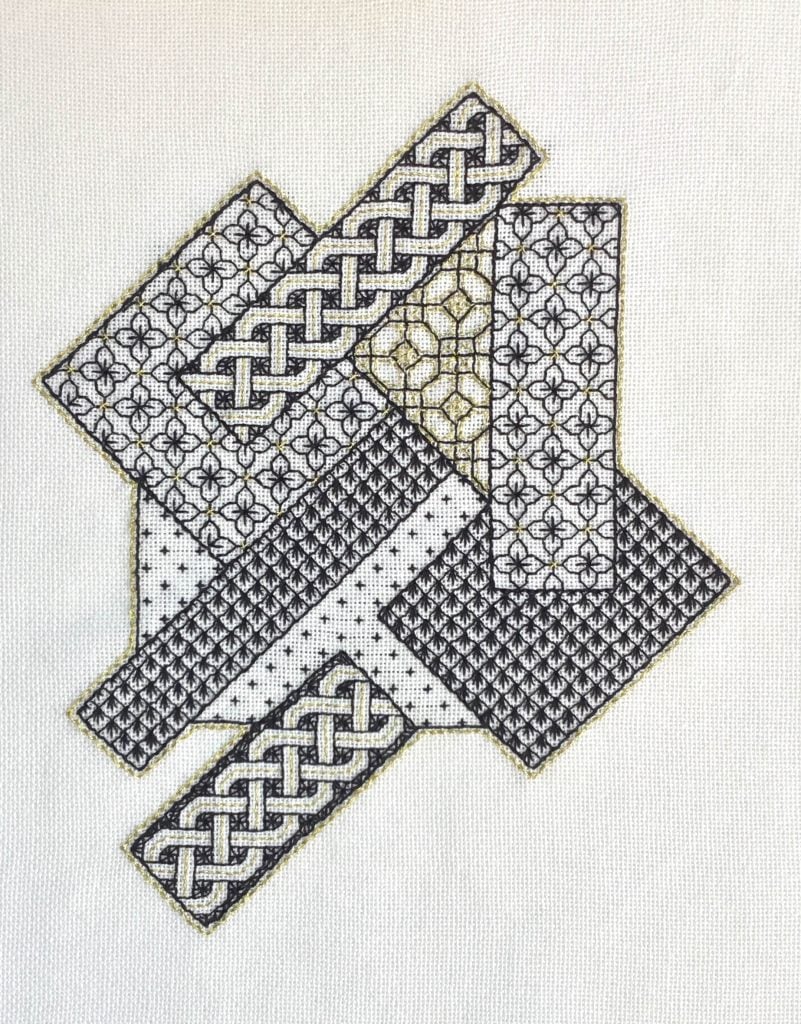 What's next for you?
I've now enrolled to do skill stage 4 hand embroidery. I am looking forward to continuing to learn and in particular I want to develop a stronger sense of my voice as a textile artist.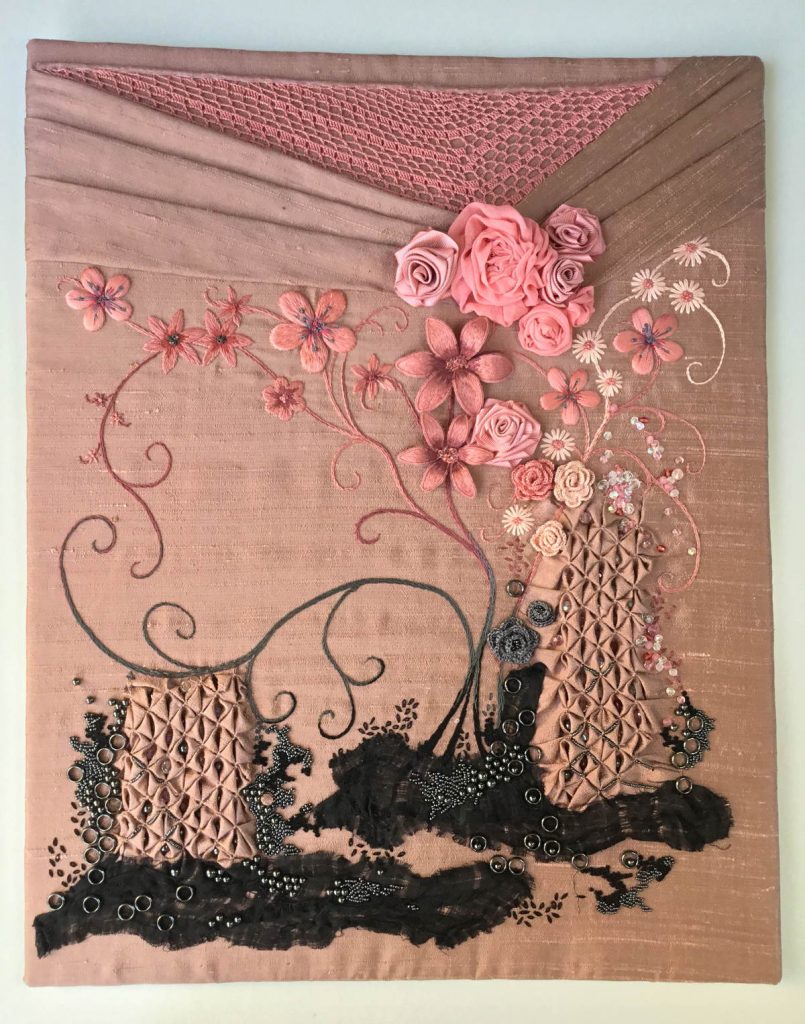 Would you recommend the course to others?
Definitely. As well as learning embroidery I've found the course to be a great way to relax. I have a fairly stressful job and the course really helped me to 'switch off' from work. I'm much more likely to be lying in bed at night thinking through a new design or imagining different colour schemes instead of worrying about work!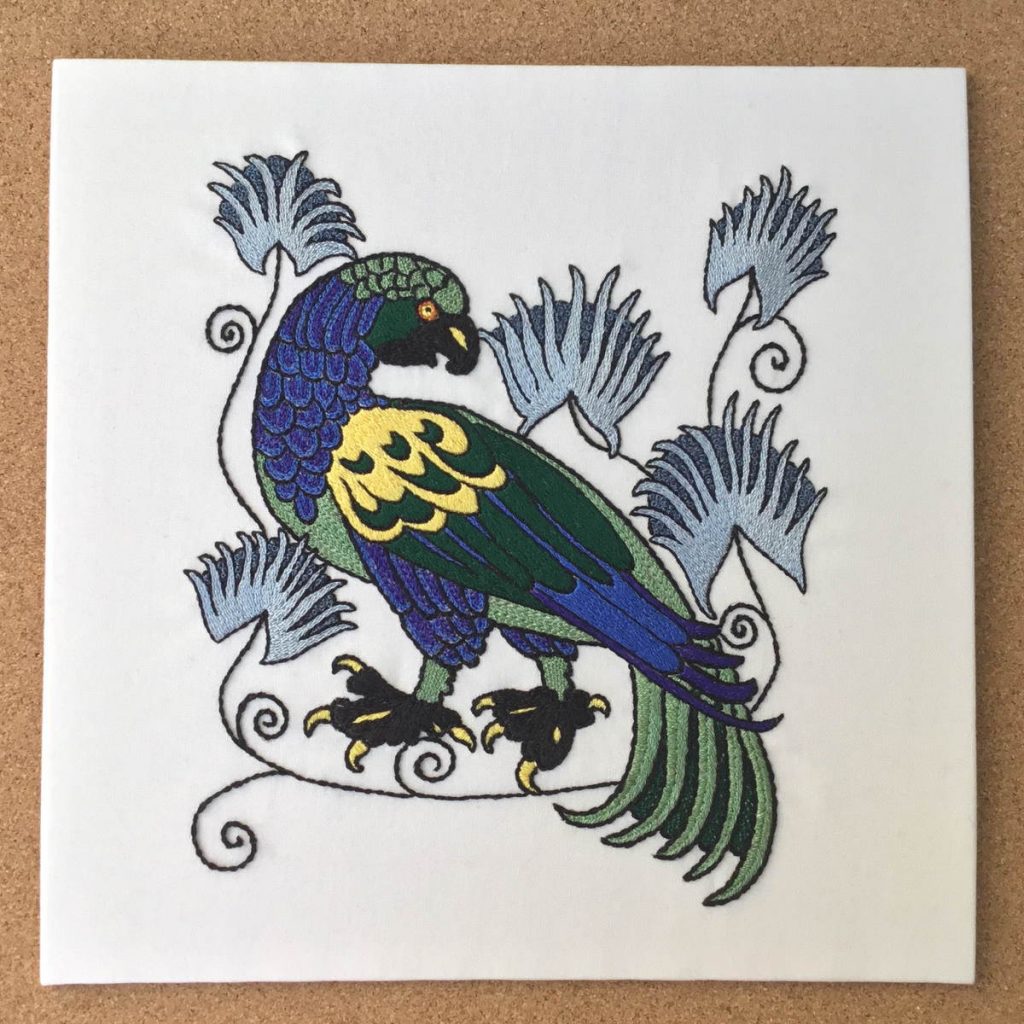 What would your advice be to new students?
Don't get too set on your first idea. I found I often had a clear idea of what I wanted to do but I learnt more when I allowed myself to experiment, for example deliberately choosing colours I don't normally use or playing with paper collage and printing before choosing a final design.  I also found I enjoyed working on things where I felt I had a personal connection so I chose designs based on places I'd been, items owned by family members or stories that meant something to me.
Initially I couldn't help comparing my work to other people's but gradually it became more about pushing myself to see what I could do and exploring my own ideas. It was lovely seeing other people's work and there is a mass of inspiration to be found on the internet but it's important to value your own work and make the journey your own.