Welcome to the School of Stitched Textiles.
Are you ready to start nurturing your creative curiosity? Discover how our unique Knitting and Crochet courses could be the key to unlocking so much creative potential. Register your interest to receive a full course brochure and exclusive interviews with leading textile artists.   
As the UK's largest distance learning provider of City & Guilds accredited Textile courses we're passionate about unlocking creativity. 
Whether you're looking to get to grips with the basics or really want to develop your own unique style and creative voice, our knitting and crochet courses could be the key to unlocking so much creative potential.
Register your interest for a full course brochure and details about how to enrol.

If you have a personal or professional crafting ambition then our courses have the ability to take your creative passion to the next level. 
Unlike other courses or tutorials available, an accredited course can unlock creative potential and creative confidence like no other course can. 
Plus, our courses are recognised worldwide for their excellent standards of delivery, learning and assessment. 
Accredited Knitting Courses
We open enrolment to new students 3-4 times throughout the year to those who have previously 'expressed an interest'.
Simply complete the form by letting us know which courses and study level you're interested in and we'll send you a full course brochure along with instructions on how to enrol in the run up to enrolment.
You'll also get the chance to hear from our graduates, meet our tutors and join our online stitching communities where you can share your experiences and love of textile crafts.
Our next enrolment is the 30th October so make sure you've expressed your interest today!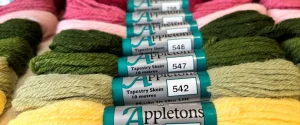 Over on our Podcast you can now listen to our latest interview with Di and Debbie, from the world famous Appletons brand of crewel and tapestry wool. For nearly 200 years, they have been used across the globe in some of the most prestigious tapestries and embroideries in cathedrals, stately
Read More »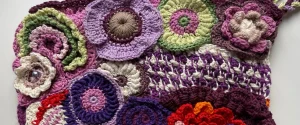 First published in March 2020 and updated in 2023. Amanda has always had a passion for crochet, but life got in the way and prevented her from giving it much attention. Finding a way to switch off from life stresses she turned to crochet and realised that she was really
Read More »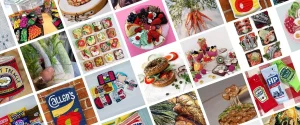 The world of art has always been a vast canvas for creative expression. Throughout our Textile Artists you HAVE to Follow series we've demonstrated that inspiration has no bounds and can come from the most unexpected of places. And what could be more quintessentially human and more universally relatable than
Read More »