We've previously discussed how popular TV shows like the Great British Sewing Bee have inspired the nation to embrace crafting; with over 1 million people taking up sewing in the last 3 years. Social media sites like YouTube and Pinterest have made it easier for us to access patterns and tutorials allowing us to learn basic techniques. But, if you have a professional or personal crafting ambition, then we'd always recommend choosing a course that has been accredited by a professional body.    
Today, we're going to be taking a look at some of the many benefits of our accredited craft courses. We aim to help you make an informed decision about the different craft courses available and help you understand what you can achieve through an accredited course.
Firstly, a little introduction. At the School of Stitched Textiles we're passionate about textiles and learning, which is why we are the UK's largest provider of accredited courses, offering a diverse mix of textiles education. We run a wide range of textile courses including Knitting, Crochet, Patchwork & Quilting, Stumpwork, Hand Embroidery, Machine Embroidery, Felting and Textiles. All of our courses are quality assured and accredited by City & Guilds of London and over the last 16 years we've been privileged to teach, help and support thousands of creative students.
The Benefits of Accredited Craft Courses
1. Accredited courses mean high standards are ensured
In order for a course to be accredited by a professional body like the City and Guilds of London, they have to go through a thorough and strict validation process to ensure courses, materials, teaching and assessments meet the highest levels of quality. In other words, we aim to ensure that students are learning the very best, from the very best.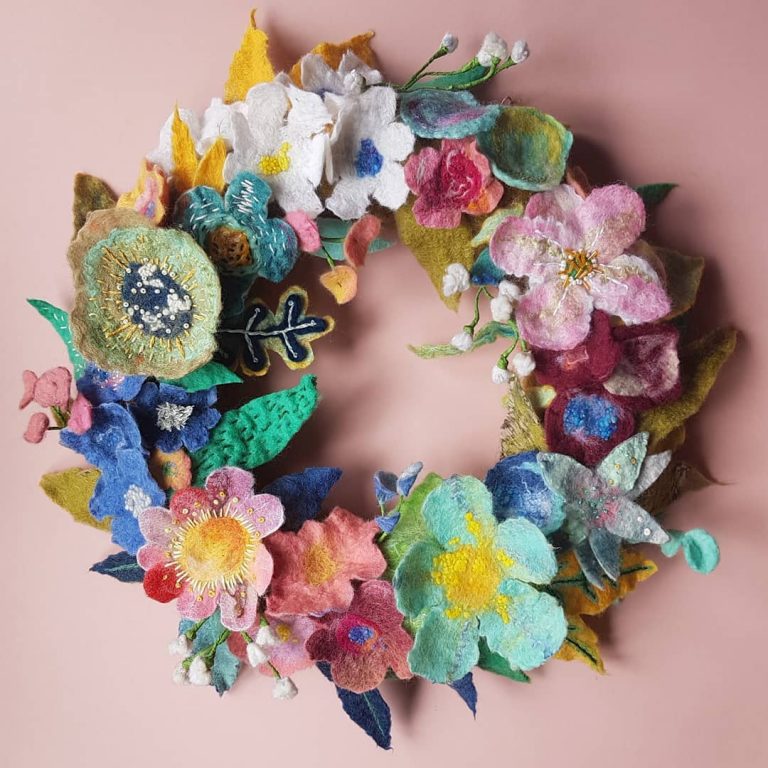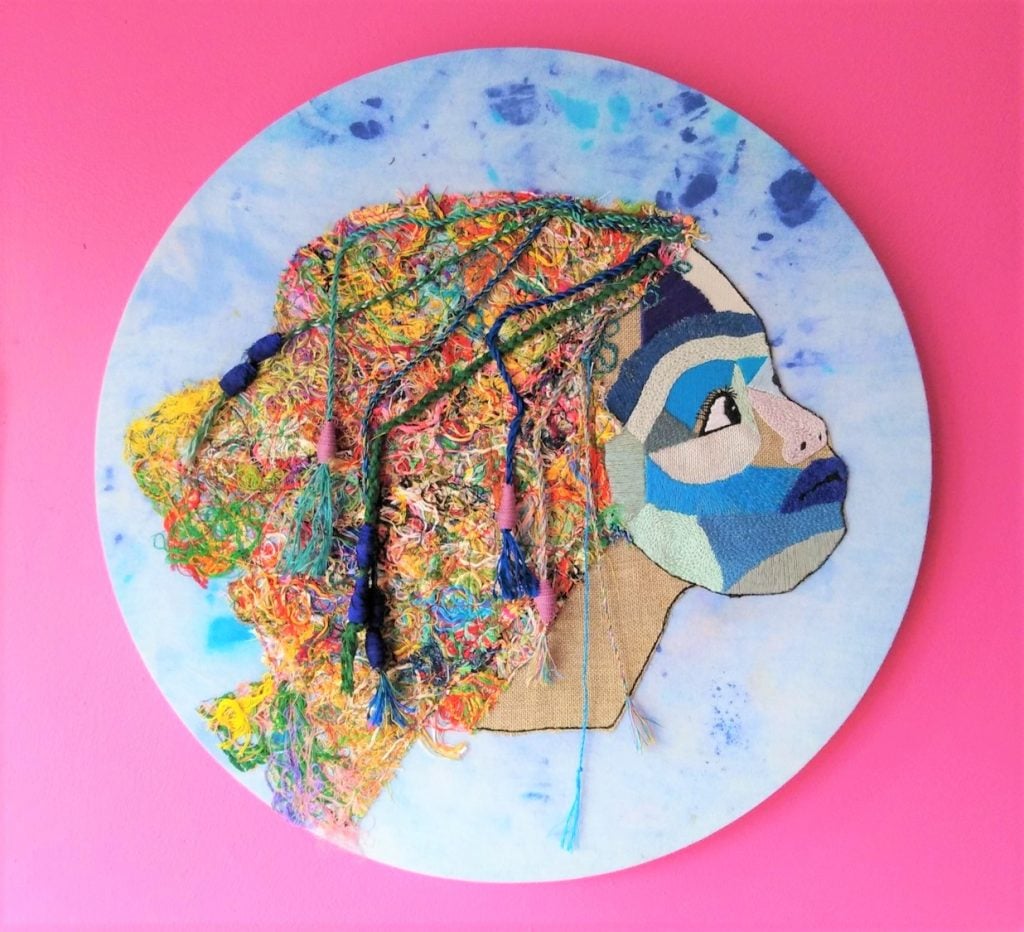 2. Accredited courses develop creative thinking
We've created courses that develop independent creative thinking. Unlike other courses which may teach you how to make a specific item or follow a pattern, our courses give you the tools and knowledge required to create and develop your very own designs. So, whether you want to create unique gifts for Christmas or for paying clients, our courses will help to develop these skills.
3. Accredited courses encourage meaningful participation
Getting students to engage with one another and participate in our online discussions again, helps students to think critically and creatively. The aim of our group discussions and forums is to get students thinking about how they can do things better and develop ideas. This not only gets them thinking outside the box, it gives them the ability to self evaluate and develop their own diverse range of work.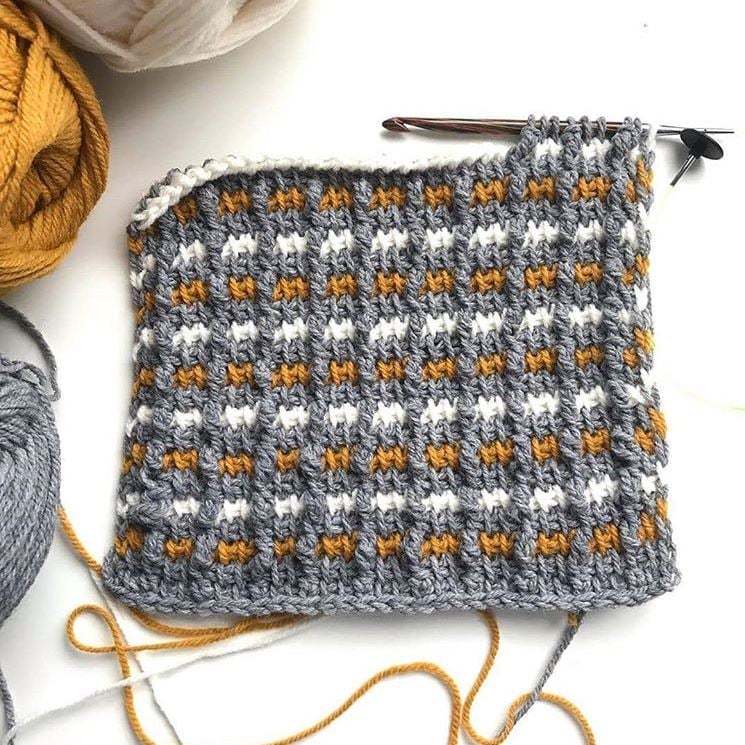 4. Accredited courses are taught by highly skilled and experienced tutors
Accredited courses need to be taught by accredited professionals and we're no exception. Each of our tutors make it their sole aim to impart knowledge and facilitate creative success. Plus, they've all completed professional qualifications, degrees and accreditations prior to teaching at the School of Stitched Textiles. Learn more about our expert tutors.  
5. Accredited craft courses provide tangible rewards
Unlike other online courses you will receive a City & Guilds of London accredited certificate, to prove successful completion. There's nothing more satisfying when all your hard work pays off. You'll also become an official graduate of the School of Stitched Textiles. This gives you the chance to share your very own Stitch Journey with others.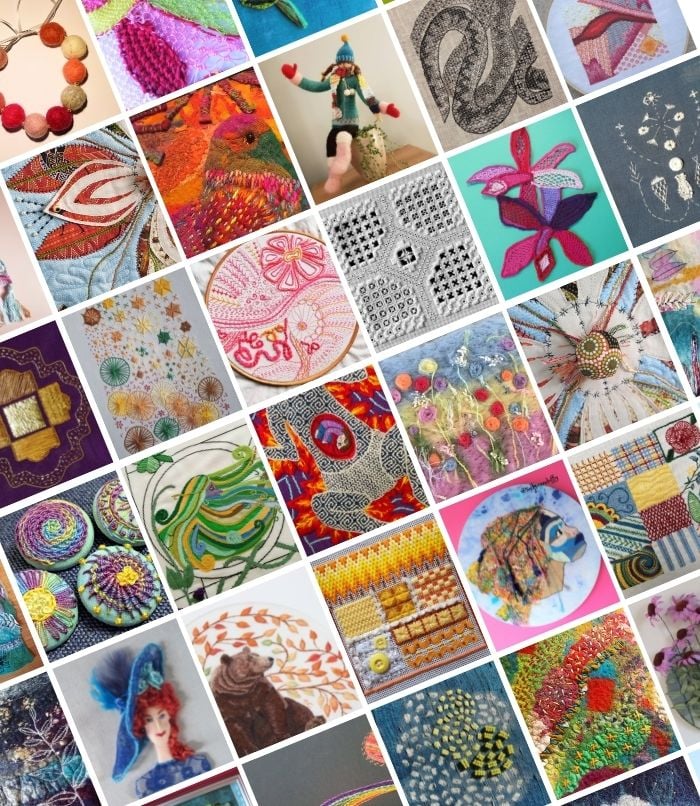 As part of our assessments students have to produce an online gallery of completed work. These can be used to form the foundation of your very own portfolio which you can take joy in showing off to friends and family or use to attract future customers. No other course will enable you to demonstrate a greater level of diversity and understanding of your subject.
We also hold Student Excellence Awards to recognise students' achievements in the form of online exhibitions. 
6. Accredited craft courses are carefully tailored to the right skill levels.
Whether you're a bit of a crafting master or a complete needle novice our accredited courses give you the best foundations. We've created a range of courses from beginner to masters level and are carefully pitched at the right level of experience. Students not only learn the best possible techniques, they're encouraged to produce a wide range of work. Work is continually assessed throughout the course.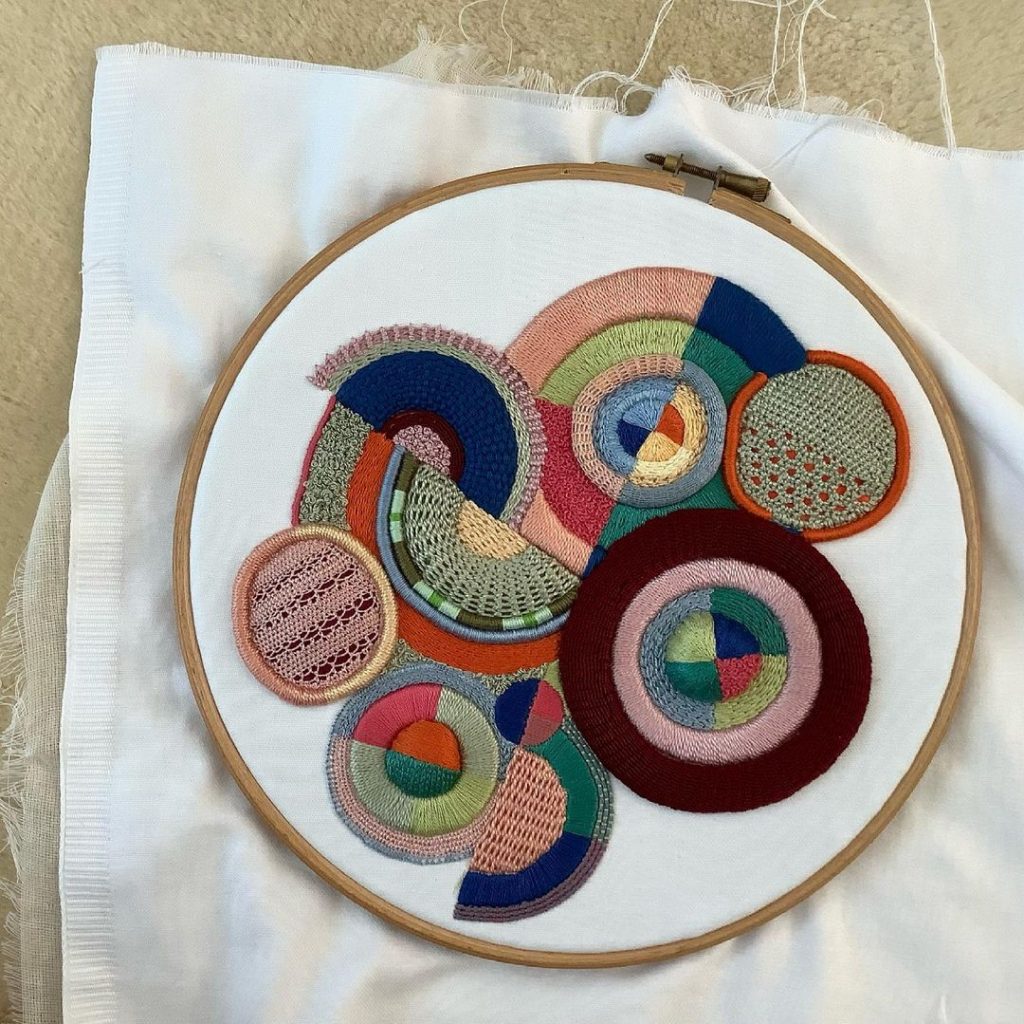 7. Accredited courses will test and motivate you like no other course can
Working toward something can be a great motivator. Many of our students report that the structure of the course kept them motivated as well as focused. Students can fit studies around other commitments because they are split into separate, manageable modules.
Additionally, unlike other courses that may ask students to follow along online or in a classroom setting, students studying for a City and Guilds of London accreditation have to complete and pass modules. Our expert tutors continually provide feedback and advice, aiding successful completion step by step.
8. Accredited courses count towards professional qualifications
In the future you may look to enhance your skills further by completing a university or college qualification. Learning institutions favour students who have previously completed an accredited course. Also you'll have already established a substantial and innovative portfolio to show them. This is particularly useful for mature students looking to study something new. Especially if they do not have the academic entry level criteria.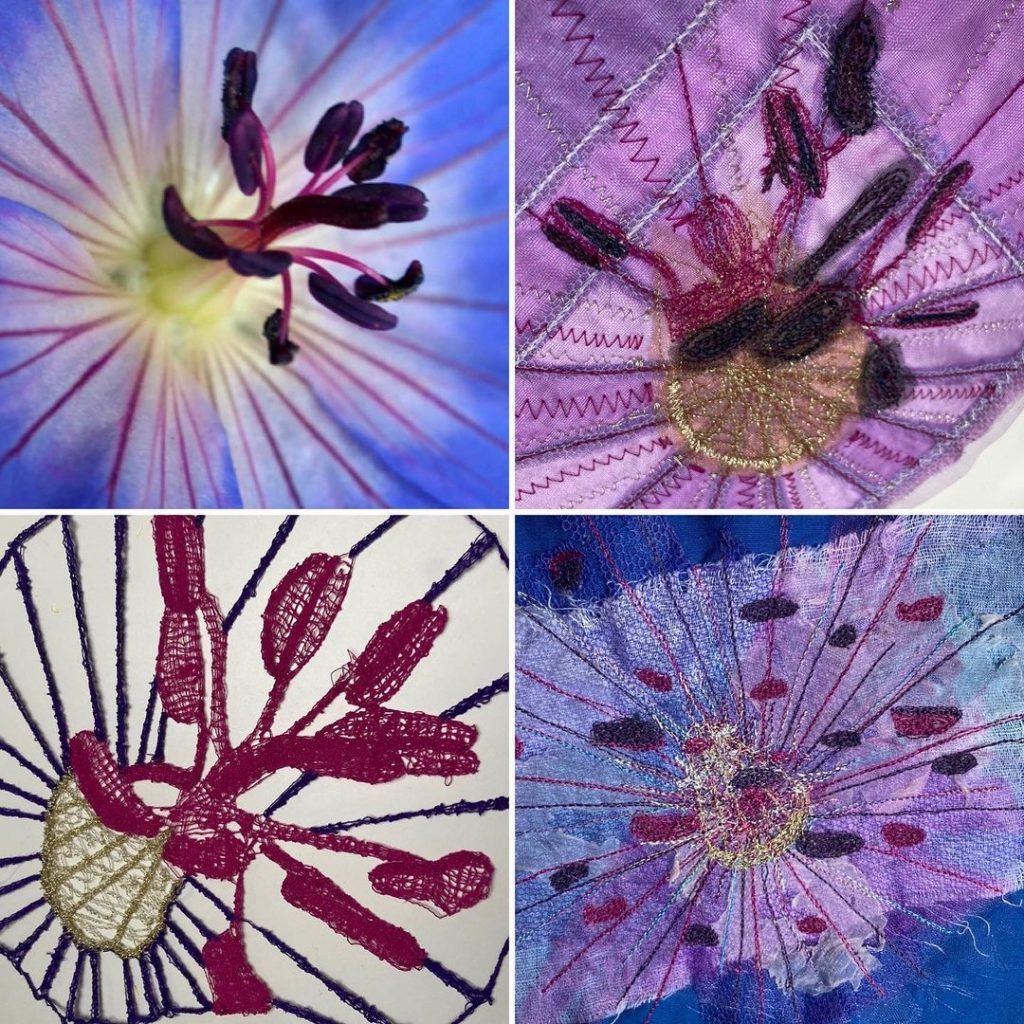 9. Accredited courses give you the ability to launch a new career or business venture
City and Guilds courses are recognised as the best possible achievement within the textile field. We therefore find that many of our successful students feel empowered to take the next step. Accredited courses not only give students the knowledge and skills they require, but also a huge confidence boost and belief in their own abilities. Many go on to pursue dream jobs or use their skills to develop their hobby further.
But don't just take our word for it. Why not take a look through some of our graduate stories. Many have embarked on exciting new careers, gained important skills and exceeded their personal ambitions.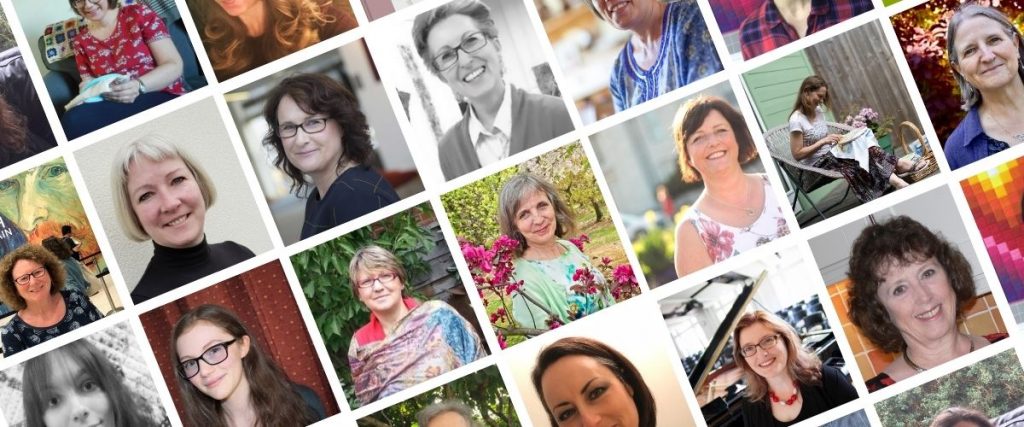 Are you ready to begin a City and Guilds of London accredited craft course in stitched textiles? Register your interest in a course today for further information about our courses, tutors and graduates or contact us for more information