Name: Anne Hartland
Course: Patchwork & Quilting Skill Stage 4
Previous Experience: "I came to quilting only a few years ago; I have a degree in ceramic design and have always enjoyed trying different crafts at home. I always seemed to gravitate towards textiles, and my mum taught me to knit and embroider when I was little."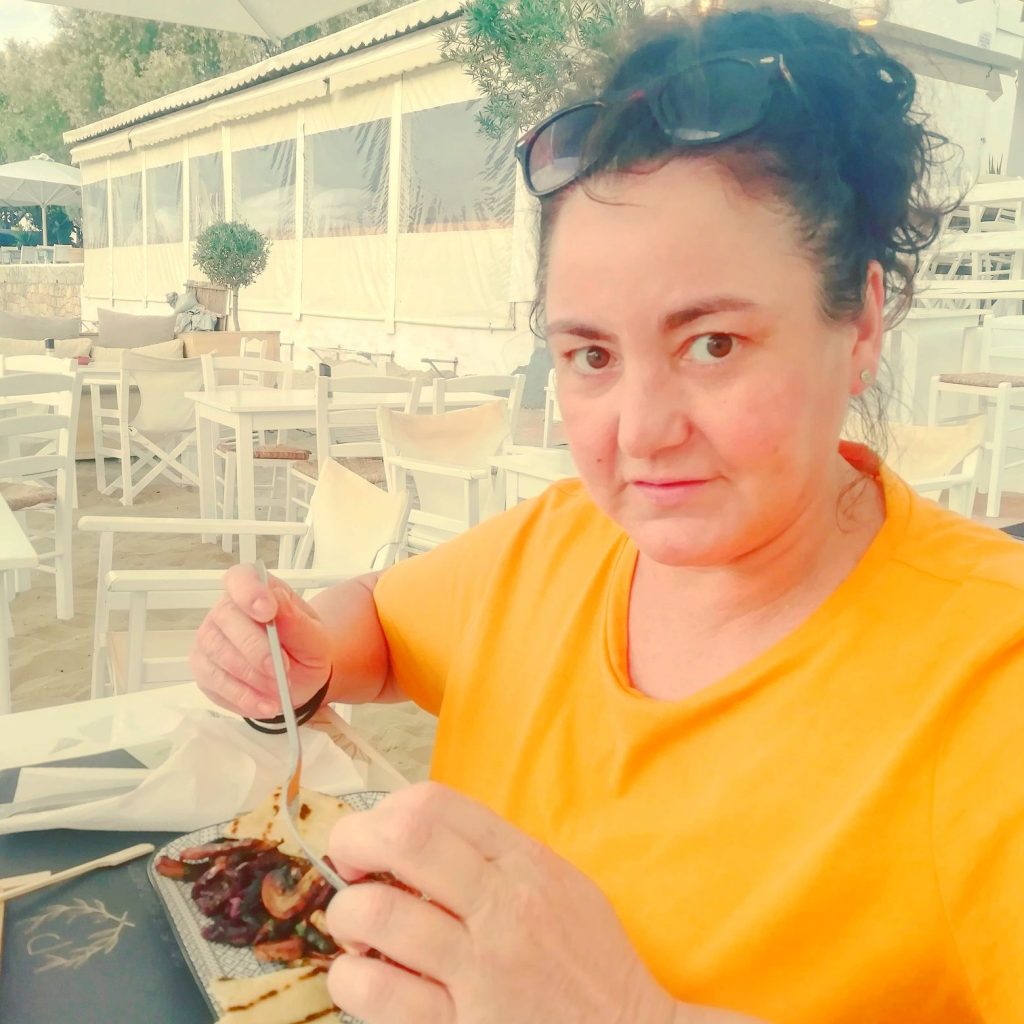 This Patchwork & Quilting Course is an advanced course containing 12 modules which focus on helping students to develop their personal research and technical skills. 
By the end of the course students will have produced a unique portfolio of work completed to a professional standard.
Download the brochure for more information. 
Progress Update - Summer 2021
Despite it being the coldest summer I can remember, I have been out in the communal garden. 
So far, I have managed to harvest one red tomato and one radish, which I am very proud of, but we have also had a visitor. A little black cat seems to have been living in a corner of the garden for some time. We only found him because we made a hedgehog feeding station; however we soon realised that it was him eating all the food, not the hedgehogs. We have been unable to track down an owner, and he has clearly been there for quite a while. He has gone from being a frightened pair of eyes hiding by the shed to jumping up on my lap every evening for a cuddle. Sadly, I don't think I will be able to keep him as my home isn't suitable, but an animal charity is now aware of him and will rehome him as soon as possible. I will miss him a lot but each time I go into the garden, I take some pictures to keep for a future garden quilt project, so perhaps "Mog" will feature on one of those quilts!
This month, I am thinking a lot about downsizing. Not at home (I am fairly downsized already!), but quilt-wise. The very first quilt I made, before I began to study at SOFST, was a full-sized double. I'm not sure why I chose something so ambitious, but the design was simple – the centre was strips of different fabrics, with a wide border. I was using a £15 sewing machine from Aldi – halfway through the making, something happened to the machine that caused it to make an extremely loud clattering noise every time I used it so I could only sew during the daytime for fear of upsetting my neighbours. Now I am thinking of the opposite – mini quilts.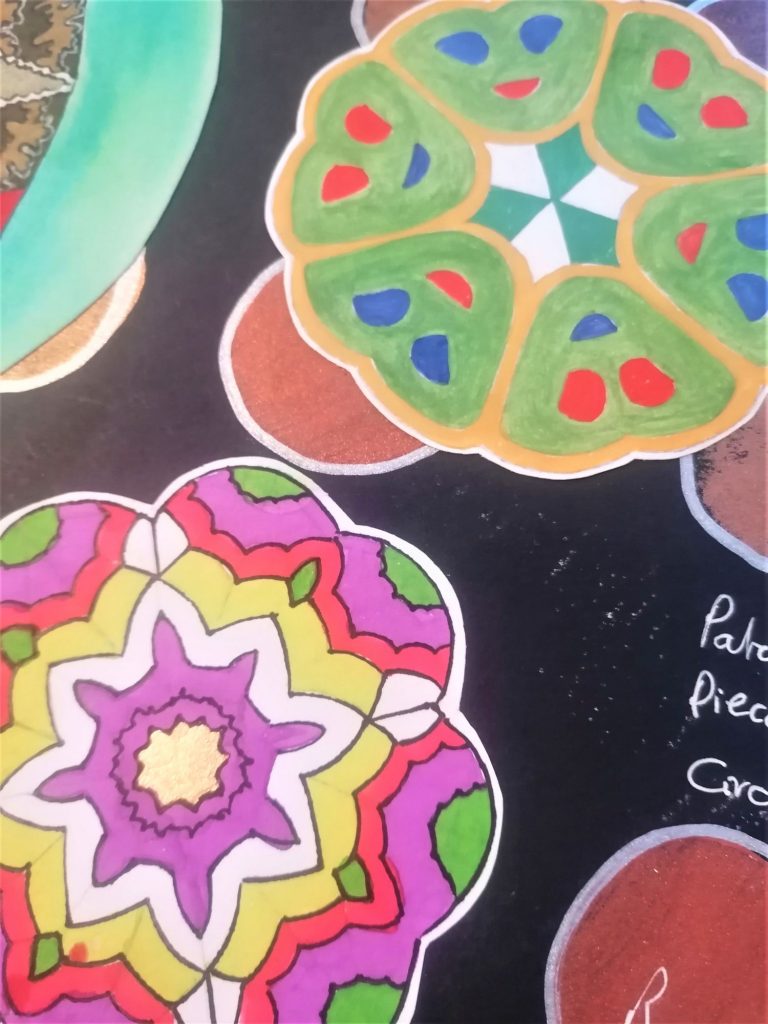 Last week was a very special one for me – my mum came down to visit, and it was the first time we had been able to see each other for over a year because of the pandemic. I am sure many of us have experienced something similar. 
One of the days she was here, we went to Christchurch. There are some lovely old buildings there, including the little café we went in for lunch. Hanging up in there (in the toilet!!) was a beautiful old miniature patchwork quilt. It was around the size of an A2 sketchbook, simple but absolutely beautiful. The centre was all squares, and it had a narrow contrasting border, quilted on the diagonal. Unfortunately I didn't see any information about the quilt, but I came out of the bathroom feeling truly inspired. What a fantastic way to try out a new design or technique without investing in large amounts of fabric, or a great way to use up those tiny offcuts that are difficult to include in a full-sized patch.
There was something fascinating about seeing an entire quilt in miniature, but I have always been interested in playing around with scale. My favourite sculptor, Claes Oldenburg, does just that, creating enormous renditions of fast food and other everyday objects, and I have always enjoyed looking at tiny versions of things too – doll's houses, little tea sets, model railways; I find them all riveting. 
Increasing or decreasing the scale of something offers us a different perspective with which to view the object. For example, looking at miniatures of things we recognize can make us feel powerful and in control, as well as appeal to our nurturing instincts. I wanted to see more tiny things, and in fact, that's just what we did the next day – mum and I visited the Wimborne Model Village; it is an exact replica of the town as it was in 1950. There, I found even tinier quilts, blankets, and bolts of fabric displayed in the windows of the little shops. So how mini is a mini quilt?!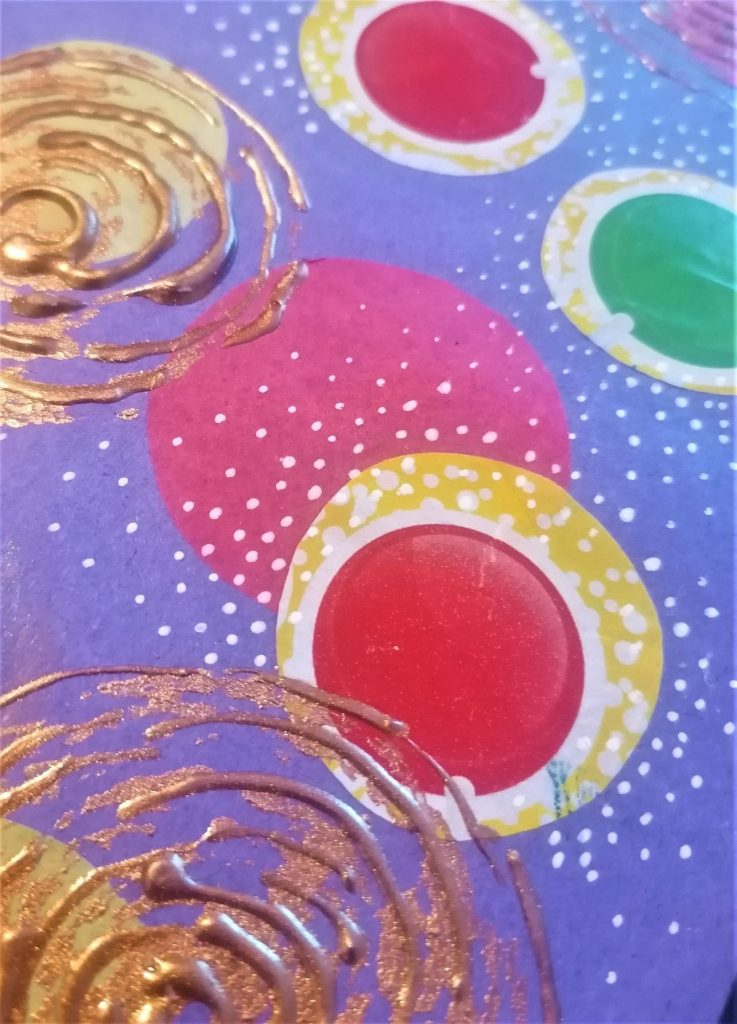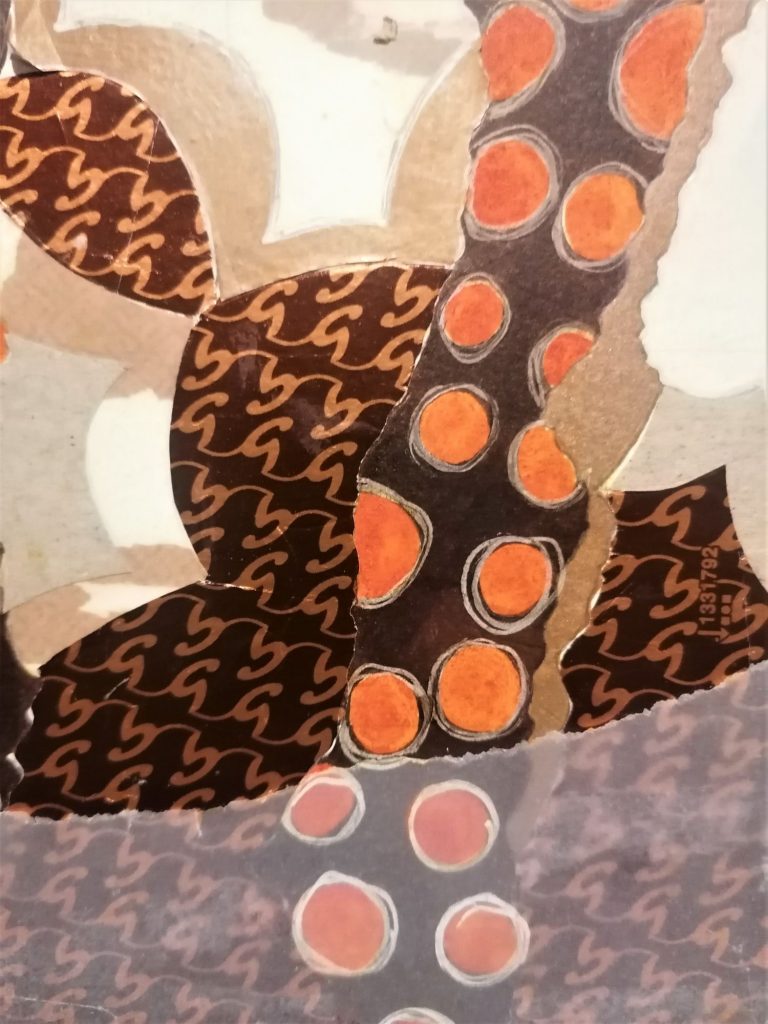 Looking into it, I discovered that there are proper specifications for mini quilts, and The Quilter's Guild even has a dedicated group for mini quilt makers. They suggest starting with an A4 sized quilt, whereas some of the quilt shows have a strict size of between 12 and 24 inches for display entries. Many of the mini quilts I have seen are versions of traditional piecing or other patchwork and quilting techniques, but I'm sure the possibilities are endless. The finished pieces could also be made up into tote bags, cushion covers, a table mat, or any number of other items that could extend or alter the purpose of a mini quilt.
Although I was aware of mini quilts beforehand, I feel as though I have suddenly discovered a whole new world of inspiration; you will understand my excitement when I read that we will be looking at miniatures on the course in a later module too! During each course, we produce a wide range of samples to demonstrate our learning, and I am sure that many of the samples we make on the course could easily be turned into a mini quilt. I adhere to a roughly 12" square format for many of my samples, with the view of making them up into a finished sampler quilt (one day!). I am sure I have mentioned this before, but the City and Guilds courses have provided me with a range of learning that I did not envisage at all when I first enrolled, and I have been able to experiment with many techniques that I was simply unaware of. The courses have really opened up what I considered to be Patchwork and Quilting, as well as providing solid practice into traditional techniques.
I have included a few pictures here of designs from my current module which is based on food packaging – many of these will be used to make up samples or even to help design a final assessment piece. Thank you for reading!