Name: Anne Hartland
Course: Patchwork & Quilting Skill Stage 4
Previous Experience: "I came to quilting only a few years ago; I have a degree in ceramic design and have always enjoyed trying different crafts at home. I always seemed to gravitate towards textiles, and my mum taught me to knit and embroider when I was little."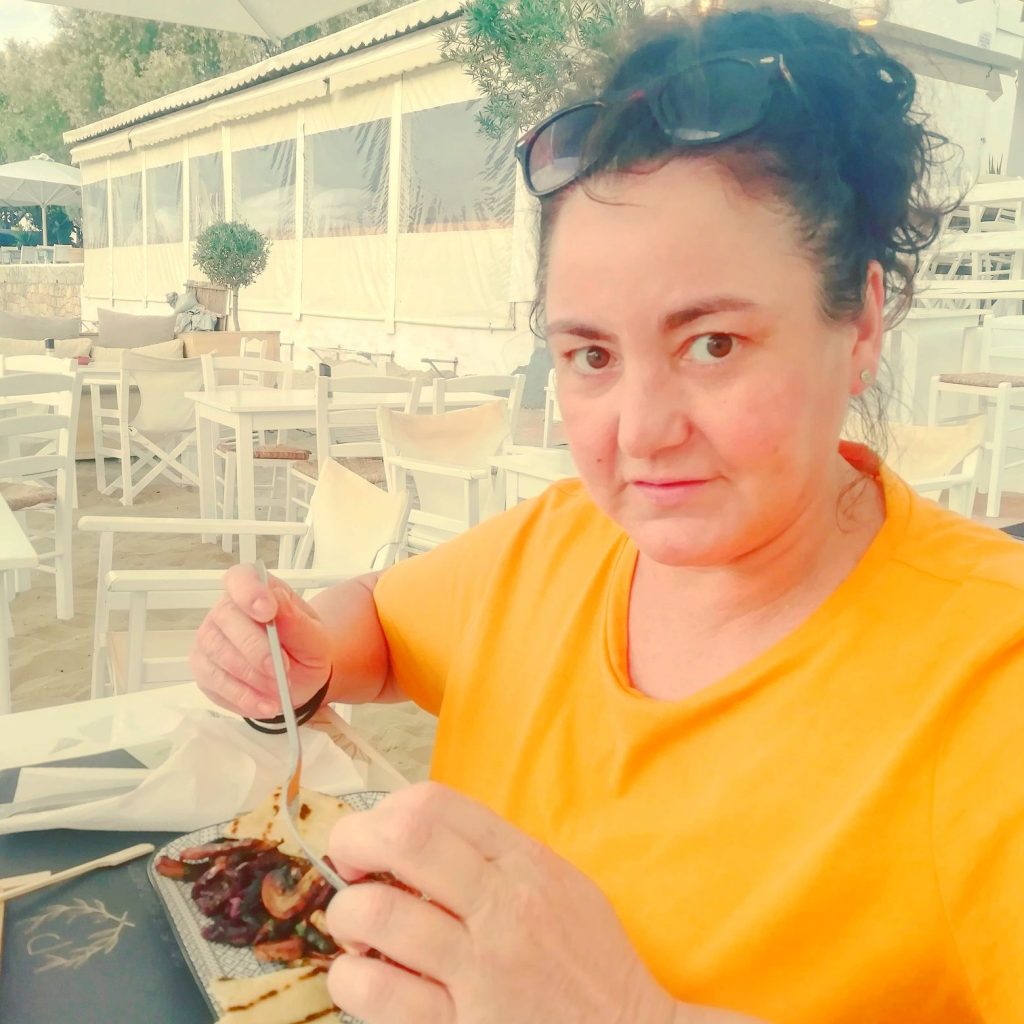 This Patchwork & Quilting Course is an advanced course containing 12 modules which focus on helping students to develop their personal research and technical skills. 
By the end of the course students will have produced a unique portfolio of work completed to a professional standard.
Download the brochure for more information. 
Hello everyone, I hope you are all enjoying your studies, and you had a nice summer. I would like to talk about the course, but also share something with you that is just as special to me.
Well, I am still working on my second module, but after having extra computer storage fitted, and spending an entire day trying to find out why my presentations were not opening in the way I wanted them too (I just had to tick a box!), I am up and running again. 
Each module of the course requires us to make samples in a range of techniques, and I have just completed these. The brief tells us which techniques we should be demonstrating, but I am always amazed at how different everyone's work is. The way the course is laid out, there is plenty of room for individual expression, and I love to see how other students have interpreted the work. Although my subject is Patchwork and Quilting, I have made samples of buttons, tassels, applique, knitted fabric and experimental techniques, along with more traditional methods – many things I may not have thought to try (or even known to exist!) before I began my studies.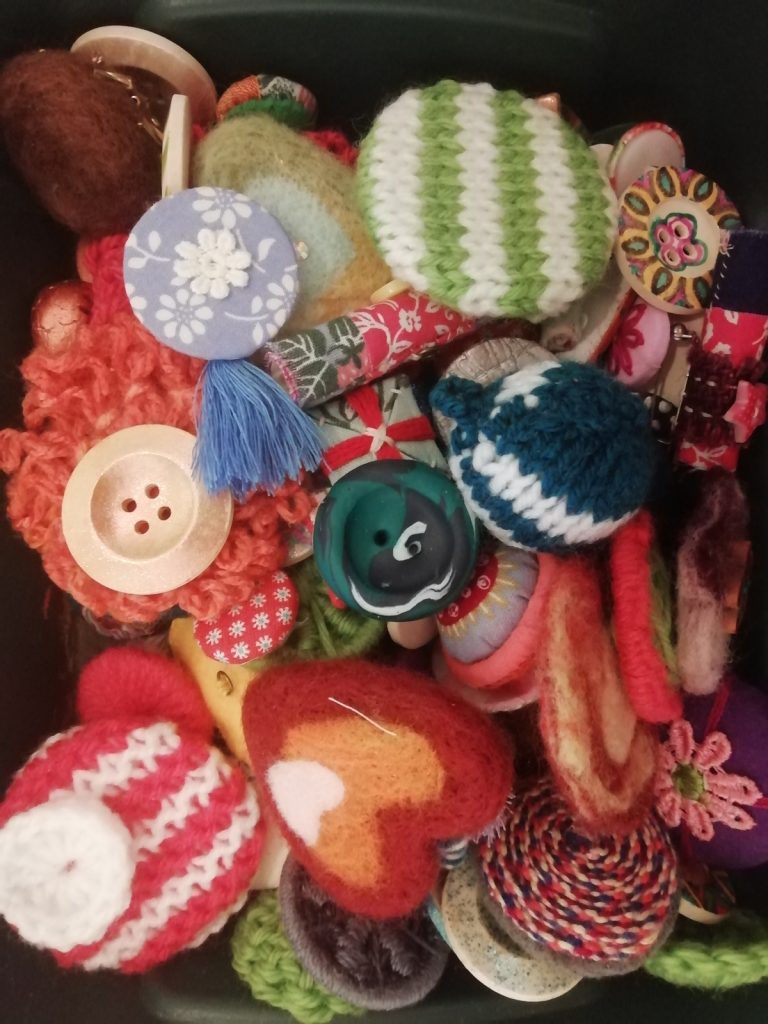 Developing Quilting Techniques
One of my favourite methods from previous work is slashing and layering fabric, which is just as it sounds. Several layers of fabric are layered up and stitched together, and then all but the base layers are cut through. It can lead to some exciting and dramatic textural effects, as well as the different fabrics being revealed or hidden, depending on where they are within the stack. 
For this module, I returned to the technique and extended it by running my slashed and layered samples through the laundry. This encourages the cut fabric strands to fray and mesh together to form a piece of soft chenille. I don't have a tumble dryer which really helps the process along, but I was still happy with my samples (and I may take them to the launderette one of these days to fluff them up a bit more!).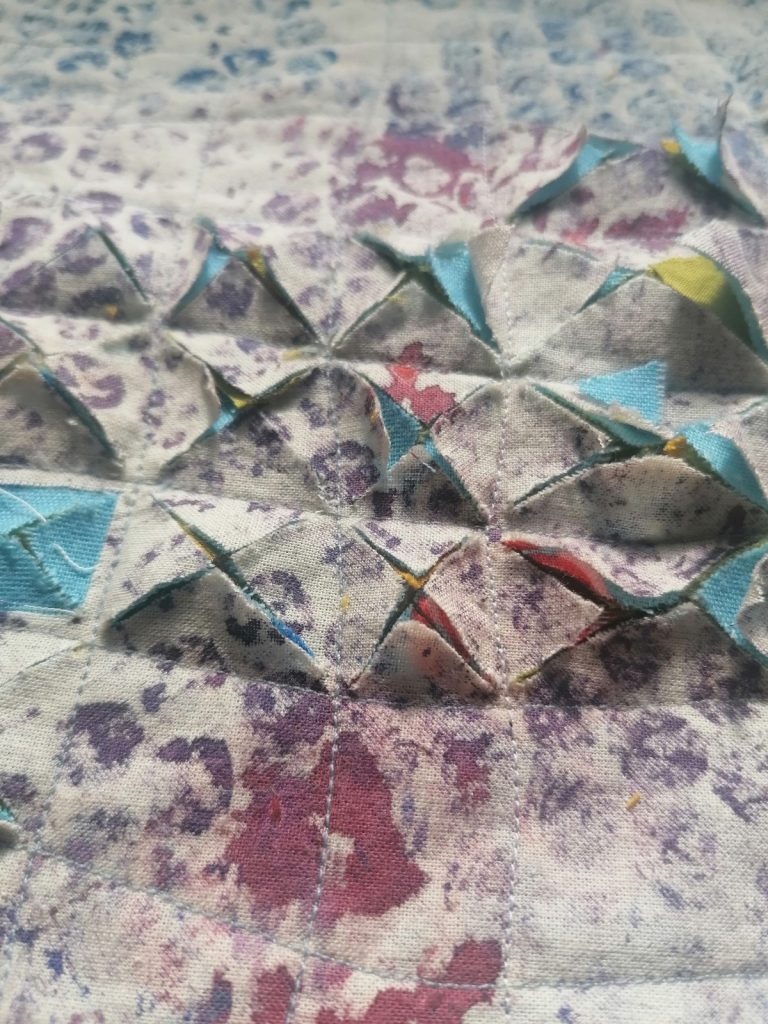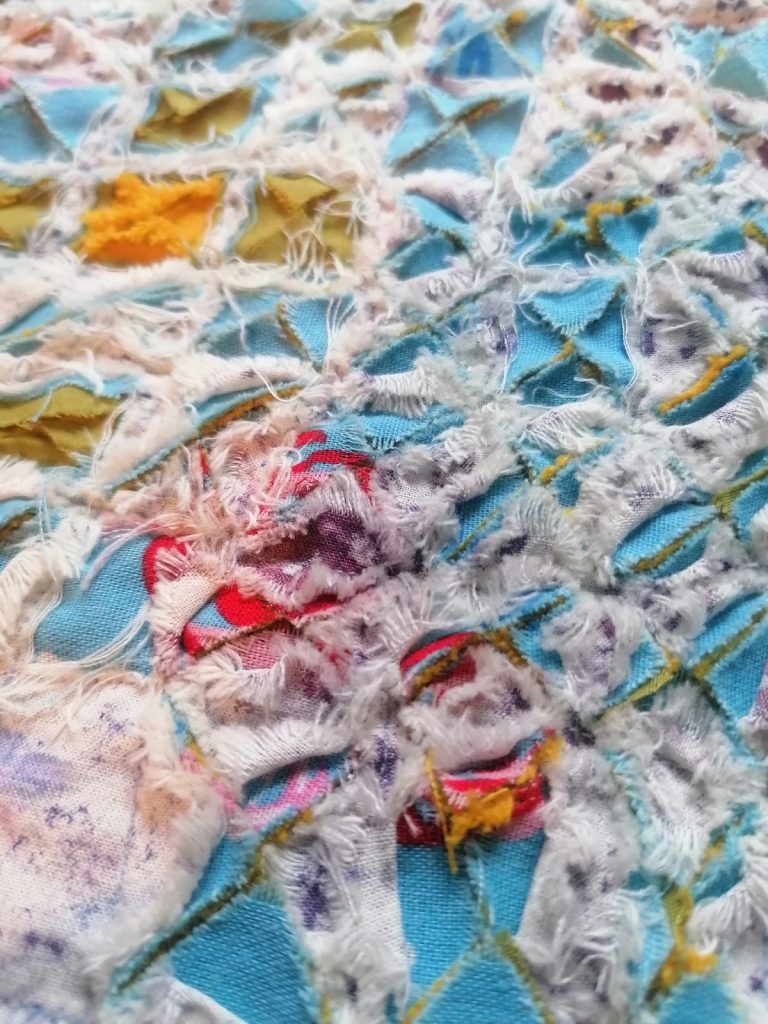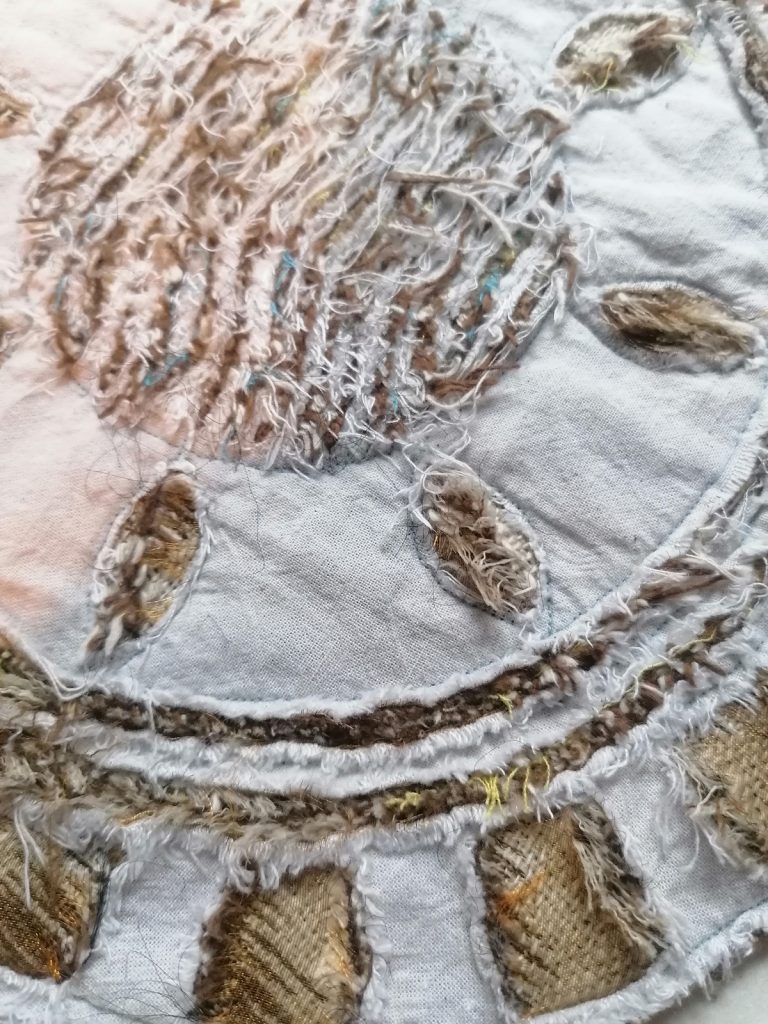 For the past few weeks, I have been researching some very inspirational quilters of the past.  The course requires us to choose four people whom we feel were particularly influential in our craft. I have numerous contemporary artists, not only working with textiles, whose work I am very drawn to, and we have covered many traditional techniques, so it has been interesting to go a little further back in time and discover some of the people who have been the architects and custodians of much of what we know and continue to practice today.
Having said that, the quilter I am currently writing about barely fits into the historical category. Her name is Jean Ray Laury, and she is one of the most productive people I think I may ever have come across. 
Laury was a pioneer of the art quilt movement of the 1960's, and a major proponent of the resurgence in popularity of quilting in general. She authored many books and magazine articles, taught hundreds of workshops around the world, designed patterns and became a voice for women who were still very likely to be homemakers. 
Laury used the medium of fabric to illustrate her life in a way that, although modern in colour and style, echoed the long history of quilts telling the stories of the people who made them. She used image and text to portray her life with a good dose of humour, and she reached out to women in the home to encourage them to experiment with their own work. She was adamant that the women should value their work and their creativity. 
Laury said that she often struggled to argue her point on social and political issues verbally and used quilting to express herself in visual or comic-strip style stories. She achieved so much in her life, and I would highly recommend anyone to read about her if they do not already know her work.
That leads me on to something that isn't so very different from Laury's philosophy. I am part of a small local charity that provides creative outlets for people in recovery from addiction or who have mental health issues. There is a writing group, drama, and music, and an educational outreach programme. I became involved a few years ago when I was going through a difficult time myself and had to stop work. 
Taking part in the groups, although daunting at first, was a huge help in rebuilding my life. After completing my SS3 course last summer I was talking to a friend and trustee about quilts telling stories, and how I could use that going forwards. Before I knew it, I had been invited to run a group myself doing just that! We were still at the height of the pandemic and were heading towards the third lockdown, so we decided to use fabric to help people explore their experiences of lockdown and to create a group quilt. I made an outline on what we wanted to achieve and brought in samples from my course to show people what could be done with fabric – no experience necessary!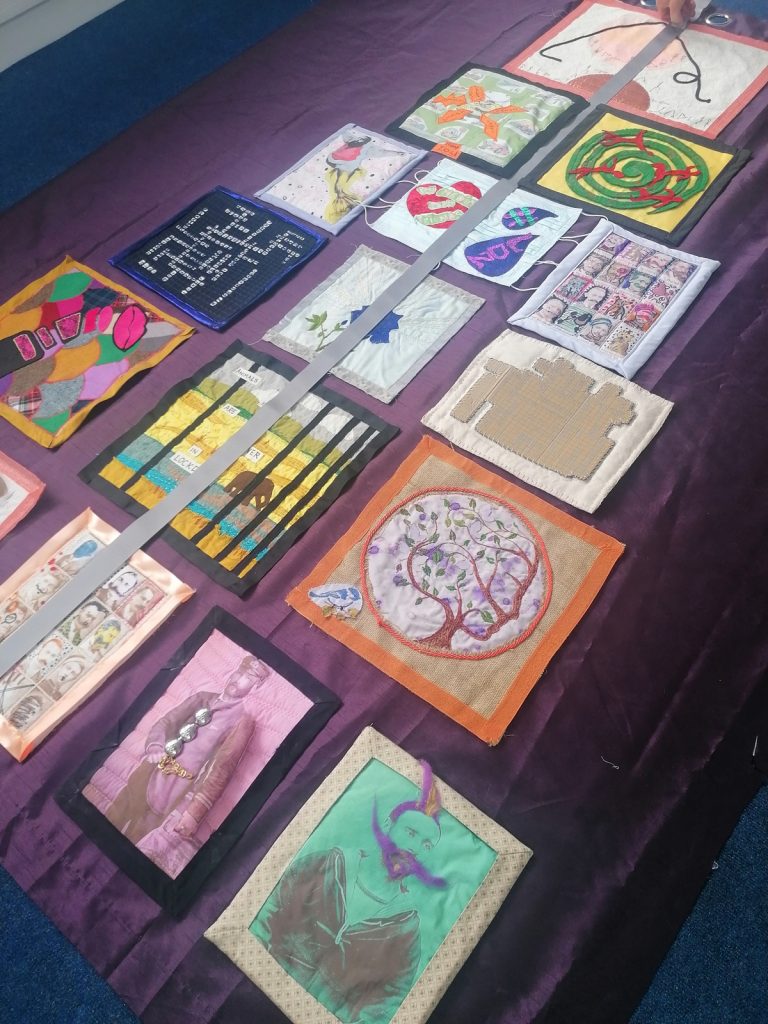 Many people had not sewn before, but once we had a couple of blocks made up, other people felt encouraged to have a go. Sadly, due to having to shield, I could not be there to see the blocks completed but two very good friends continued the work, and we have some beautiful pieces, all depicting people's unique experiences of lockdown. My own block was made to reflect my passion for animal welfare. During lockdown I had more time to dedicate to different campaigns, and my design is inspired by an elephant called Lucy. She has lived in undesirable conditions at a Canadian zoo for over four decades, and much work is being done to bring her to a sanctuary. I am so proud of everyone who took part in our group project – quilts really can give people a voice.