We have another student who has kindly volunteered to document her learning journey with us. Anne Hartland is studying Patchwork & Quilting and she will be documenting her entire progress throughout the course as she works through the modules. 
Take a look at our 'Student Experience' segment to follow Anne and Gabrielle who is studying Textiles. Don't forget to subscribe to our newsletter for regular updates.
Name: Anne Hartland
Course: Patchwork & Quilting Skill Stage 4
Previous Experience: "I came to quilting only a few years ago; I have a degree in ceramic design and have always enjoyed trying different crafts at home. I always seemed to gravitate towards textiles, and my mum taught me to knit and embroider when I was little."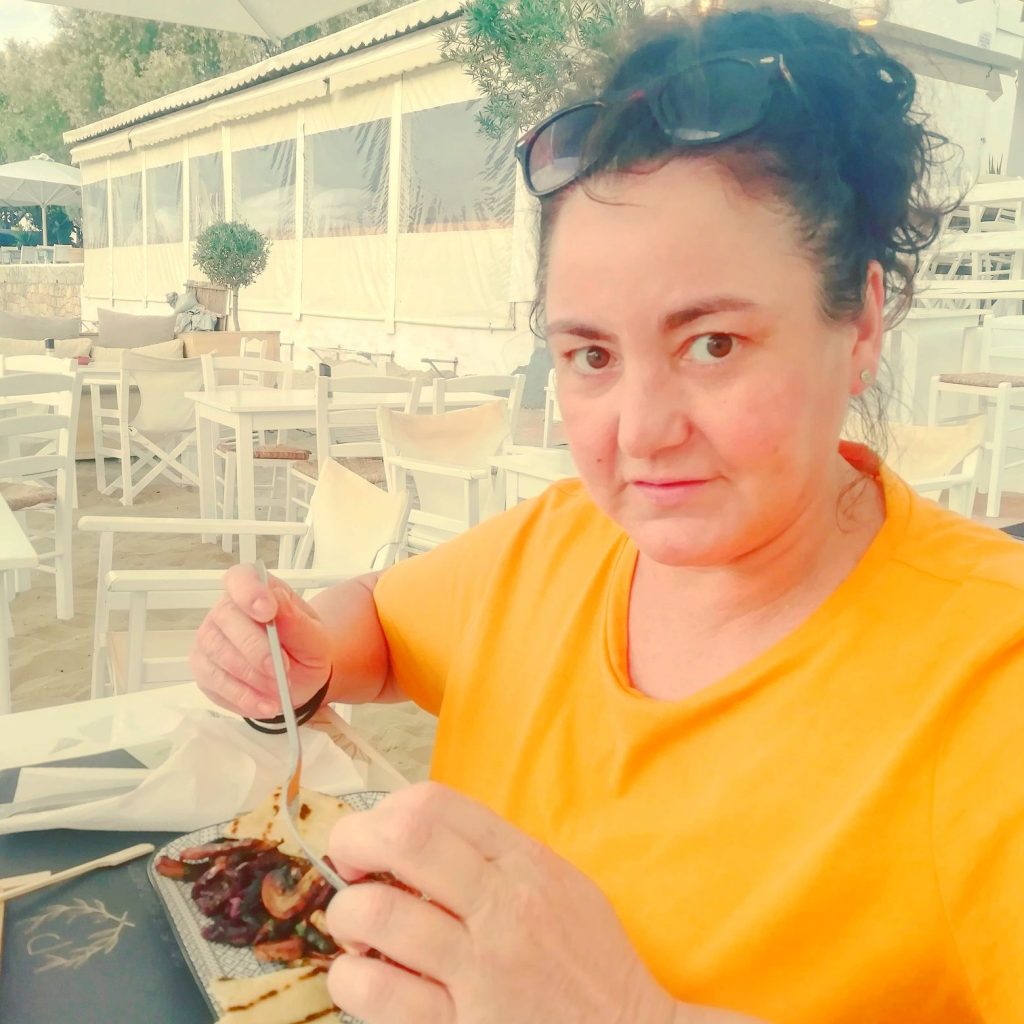 This Patchwork & Quilting Course Textiles course is an advanced course containing 12 modules which focus on helping students to develop their personal research and technical skills. 
By the end of the course students will have produced a unique portfolio of work completed to a professional standard.
Download the brochure for more information. 
Hello everyone, and welcome to my first ever blog! I am currently sitting at the window of the flat I have just moved in to, watching the birds come and go from my neighbour's admirable collection of bird feeder and coconuts. Today I have seen goldfinches, blue tits, a pair of turtle doves, blackbirds, a robin, and a rare stonechat. This is the first place I have lived in with my own outside area; I am looking forward to seeing what plants come up in the spring (not long to go now!!), and I wonder if the birds and the garden will inspire a new piece of work one day.
I have spent some time looking out of the window and thinking about how to begin my blog. I am delighted at having been invited to share my experiences. Sometimes, though, the first step into something new can also be the most difficult. I have found myself thinking – or overthinking – a new project for weeks before making a start, only to find that the work takes me in a completely different direction anyway! 
When I began the Level 3 Patchwork and Quilting three years ago, I wasn't sure how well I would manage an online craft course. I wondered whether not being able to meet with a regular class would affect my learning experience, or my ability to understand any difficult techniques. Would I miss being able to share my work with other students, and see what other people were doing? How would I send all my work to the college?  And, most importantly, would I be able to find the discipline and organizational skills to complete the course!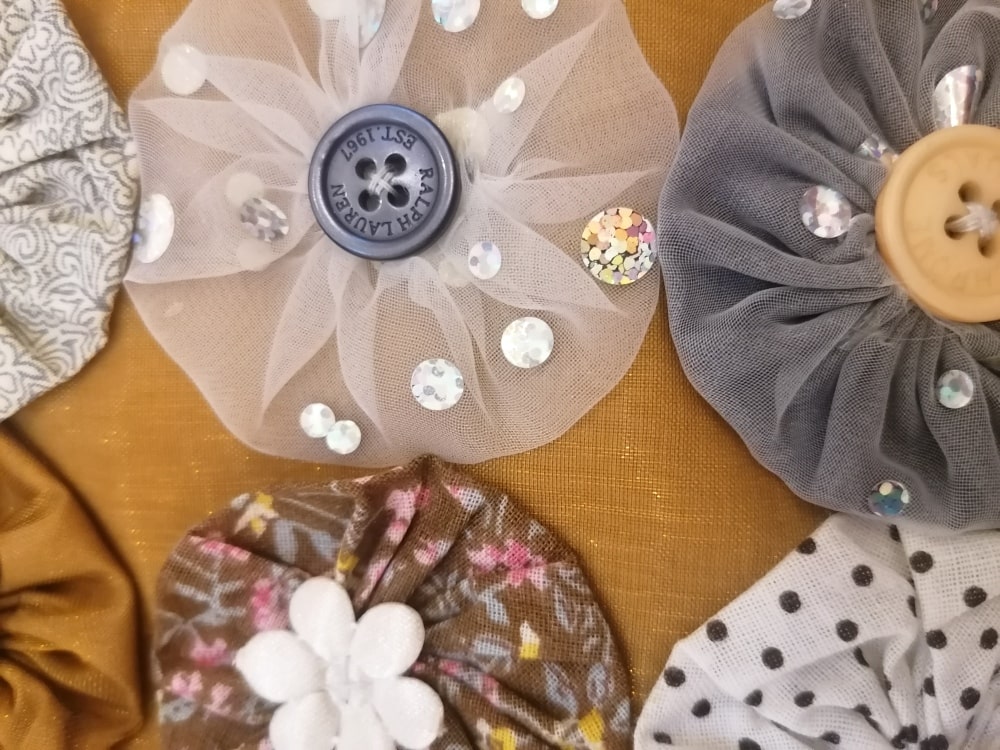 As it turned out, I did not need to be worried about any of those things. The college provided just the right amount support for me to feel motivated and still independent as a learner, along with well-laid out resources and constructive feedback. There is a great online community where ideas and experiences can be shared, and I found that there are plenty of benefits of studying online too. Having the flexibility to work when you can or want to can be a real positive, and I now understand the huge benefits of planning out a work schedule! I also really like that we can "drop in" to other courses and see people's work in the online gallery. 
I can spend hours looking at other people's wonderful creations in different disciplines to my own. I find it fascinating to see how other people might have interpreted a brief, and to hear about why they chose a particular course. I love to see the intense colours of the felting work, and the beautiful detail of machine and hand embroidery. Before I came to the college, I did not know what Stump work was, but what a discovery! There is so much I want to try, and, in my experience, the C&G courses provide ample opportunities to explore both traditional techniques and experimental work.
Studying Patchwork & Quilting
I came to quilting only a few years ago; I have a degree in ceramic design and have always enjoyed trying different crafts at home. I always seemed to gravitate towards textiles, and my mum taught me to knit and embroider when I was little. She had a blue pin tin with orange flowers on it that everyone's mum seemed to have, and an oval shaped metal tin with a cameo on the front, that was for buttons. 
I was fascinated by that tin for some reason, and spent happy hours sorting all the odd buttons. I was properly introduced to patchwork and quilting sort of by accident, after a trip to New York several years back. I had been on my way to the Museum of Modern Art which happened to be closed that day; however, I came across the American Folk-Art Museum as I was wandering around. Inside I discovered something that really blew my mind – an exhibition of original quilts made by some of the original settlers of the Americas. I couldn't stop looking at them, at the old fabric scraps and the intricate blocks and patterns, the imagery. I wanted to make one! I spent a long time at the exhibition, and I learnt how quiltmaking brings people together something that would later become very important to me.
A few years ago, I had to finish work due to ill health, and I began to teach myself how to make some basic quilts. My first was actually a cushion cover made of simple strips, and then I made a double quilt using the same technique. I made five or six quilts – all hand-stitched because I couldn't afford a sewing machine at that point! – and then I decided that I would really benefit from some professional help, especially when it came to finding inspiration and my own style. I had taken a couple of shorter C&G courses previously in drawing and painting and had been impressed by the level of work expected and the strong foundations in each discipline the courses fostered.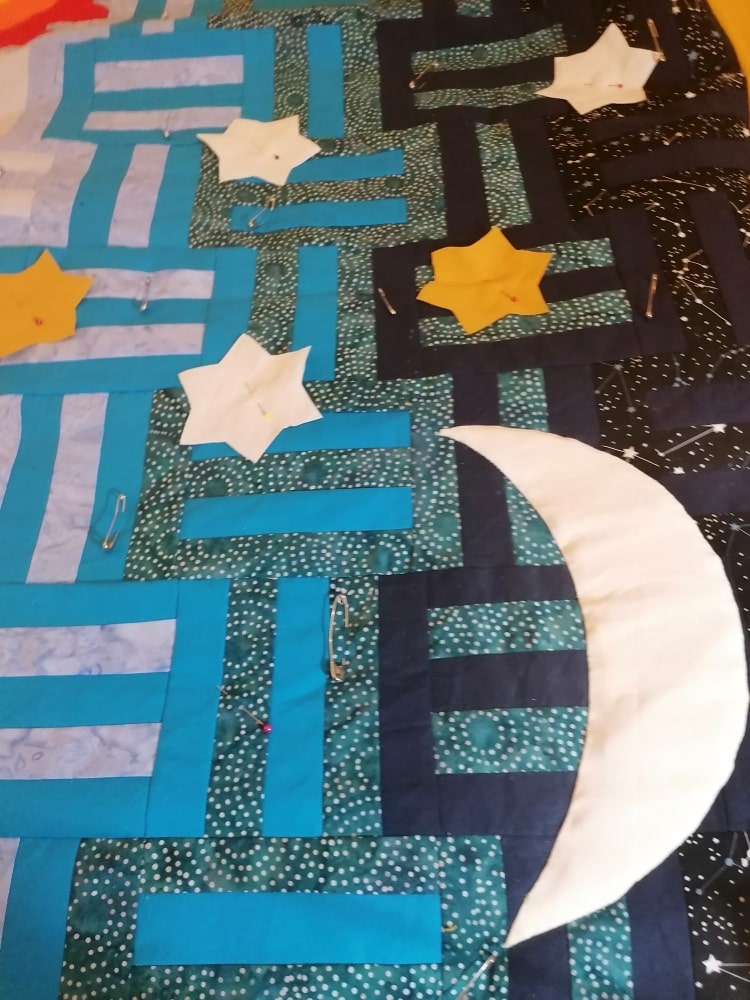 The level 3 course goes right back to design basics – how to take an idea from a range of source material into design development, sampling and creating a finished piece, all done step by step. I am three months into the Level 4 course, and I am amazed by how comfortable I feel with the design process – that is a great feeling! My studies have also helped me immeasurably over this difficult year we have had, providing structure and motivation after being at home for so long. I think creativity can be so important for our wellbeing, it really can help us through challenging times.
I am just about to complete my first module, and I am looking forward to sharing more about that in my next blog. I hope that everyone is staying safe and thank you for reading.