Penny Merrett has kindly agreed to share her experience of studying our Skill Stage 2 Felt Making course. She completed the course a few months ago and has really enjoyed the creative process. During the course she made a lined bag, a felt ball necklace, and a beautiful wall hanging.
Penny Merrett
Inspired by a local workshop I became very interested in machine embellishing a few years ago. However, I was getting stuck on the design aspect.  I discovered the School of Stitched Textiles City and Guilds Felt making courses and decided that Level 2 would give me an introduction to developing design, as well as the chance to learn another, closely related, craft.
I've loved making things since I was very small. I've learnt how to knit, sew and embroider, and have dipped into other textile crafts over the years.  Another incentive to do this course was that I had a couple of bags of wool roving in my craft room left over from my daughter's A level Art course a number of years ago, and I wanted to see what I could do with them. I had little idea of what was involved although I knew felting used soap and water, and that there was a vast array of wonderful colours in dyed merino wool roving to choose from.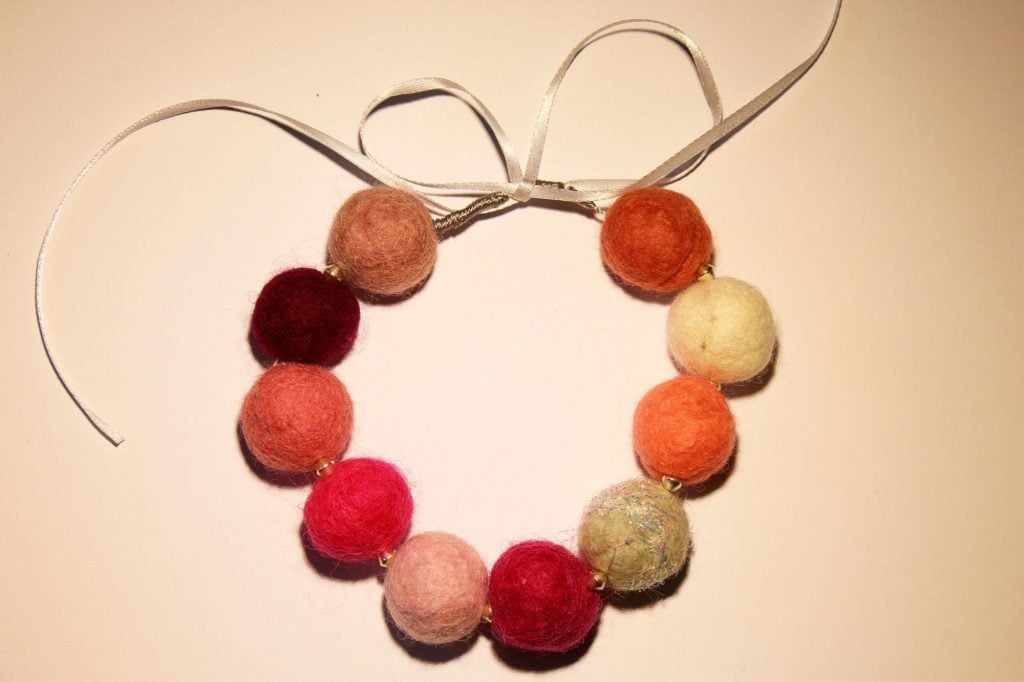 Why the School of Stitched Textiles?
The fact that the course was City and Guilds accredited gave it kudos and knew it would be well-structured. City and Guilds have a well-established and excellent reputation.  It also gave me some reassurance about doing an online craft course. I imagined learning a craft is probably ideally done face to face, but there was nothing available locally.  The SST website is very accessible and provides clear course outlines and examples of work.  It allowed me to make a well-informed decision about which level to enter into to suit my needs.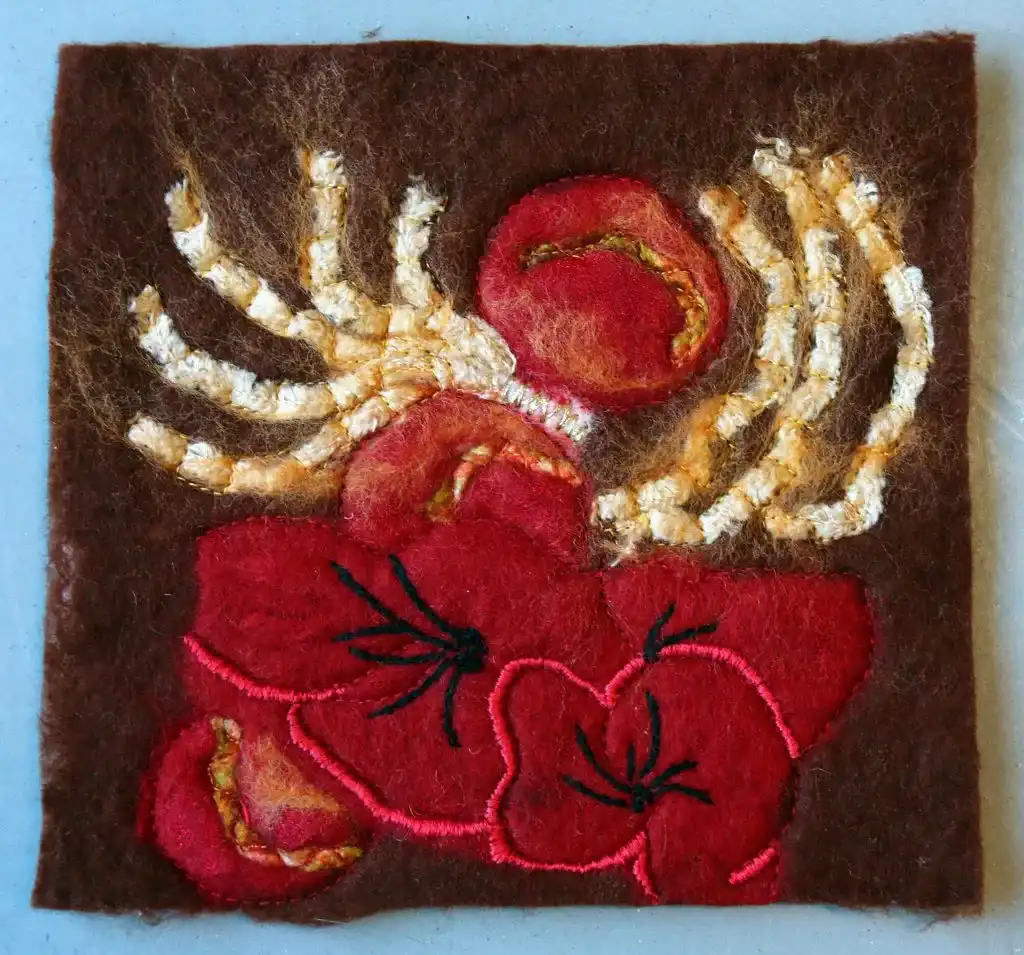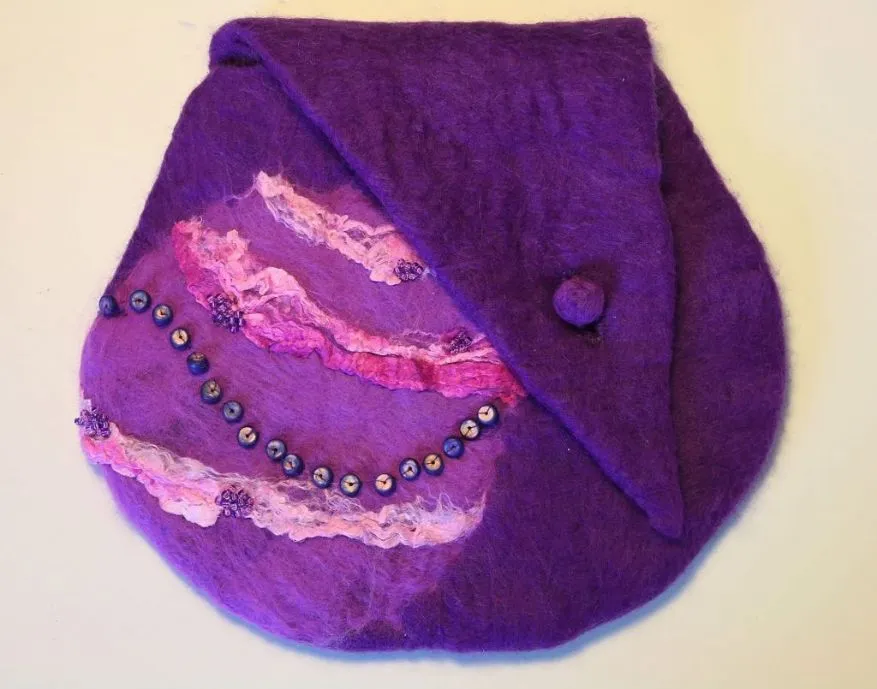 I thoroughly enjoyed getting to know how to make felt.  The process of making felt is my favourite. The physicality of starting with the wool roving and transforming it into a textile that I could make something out of, via soap and water.  I also enjoyed the artist research and using that as a starter for making designs.  Drawing and using different media to do so was a bit out of my comfort zone, but it has helped me to open up the possibility of making my own designs.
I particularly enjoyed making a lined bag, felt balls, and the wall hanging I made for my final project, and beginning to incorporate free machine stitching and hand embroidery into the work.
What's Next?
While I was doing the course, and since, I have looked at particular felt artists' work and techniques. I am currently trying out different ways of making felted pictures.  All the crafts I do are for pleasure, for making gifts or for charities, and my main objective for the future is to increase and improve my skills for my own satisfaction.  I am a keen photographer and one aim is to use my own photographs to create designs to use for felting.
I do recommend the course to others as a way of getting started. However I would encourage future students to be prepared to do research further afield in relation to the felting process. This will help them to find the style of technique that best suits them.
The SST have a Facebook group for each student cohort which made me feel connected. The more general SST Facebook page are great for techniques and inspiration.  There is the opportunity for peer support through organised Facebook chat sessions, and also Q&A sessions with the tutor.  I also had timely support from my tutor when I needed it as well as the feedback from each module.