When our new students start their new course one of their tasks will be to begin researching artists and designers that inspire them. There are a number of reasons we get students to do this – which we'll cover shortly – and for many it can be a daunting task. Especially for those who haven't done it before.
We therefore wanted to provide a little inspiration, critical thinking and motivation for new students by sharing some of own favourite artists and designers with a little explanation as to why we like them so much.
You might want to check out our Artists to follow series:
Hand Embroidery Artists You HAVE to Follow
Machine Embroidery Artists You HAVE to Follow
Patchwork & Quilting Artists You HAVE to Follow
Knitting and Crochet Artists You HAVE to Follow
Felt Artists you HAVE to Follow
But first, let's start with why we ask our students to do this.
The importance of researching artists and designers
1. Inspiration
It's always really difficult to approach something new without looking at how the 'experts' are doing it. Whether you like an artist for their form, style, subject matter or colours, researching artists is the very best way to feel inspired and get motivated to work on your own designs.
2. Knowledge is power
If you're serious about developing as an artist or crafter then your research should go beyond the requirements of the course.  The more you know about different artists the more you'll be tempted to branch out and try new things.
3. Develop your own style
When researching artists we ask you to highlight common concepts and themes that run through an artist's work. Again this could be the colours used, the main techniques they use or the subject matter. From this you can really begin to study a single element to develop your own style inspired through the development of ideas and practice.
4. Creativity
Ultimately, researching artists will allow you to create your own designs. Because we ask you to examine a favourite picture, painting, sculpture or project and isolate a favourite pattern, shape or motif hidden within the piece you can use this to create your own small design. Students are asked to develop it in some way by adding to it, or even minimising it. This is your own design now.
Let's take a look at some of our favourite artists. Remember that these don't have to be knitwear designers, Embroidery artists or crochet masters – you can get ideas from across all forms of art. It's just a matter of personal taste and what you feel inspired by.
Our Favourite Artists and Designers that Inspire Us
1. Henri Matisse
Matisse was a French artist who – along with Pablo Picasso – helped to define and influence radical contemporary art in the early 20th century. Although Matisse was also a sculptor he was predominantly known for his painting and later his printmaking which are now characterised by flat shapes, controlled lines and bold colours.
Matisse's later work is filled with repetitive patterns that are often used with other conflicting patterns in the same picture. Although his paintings can appear simple in style, his pieces have a great amount of depth and detail that can inspire patterns and motifs for your own work.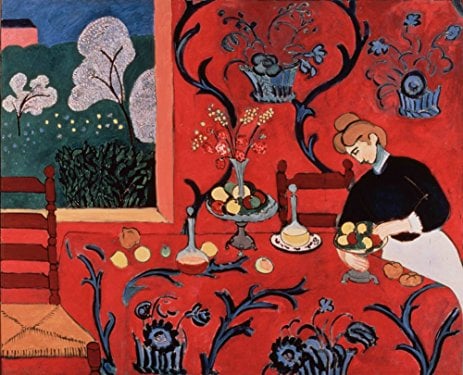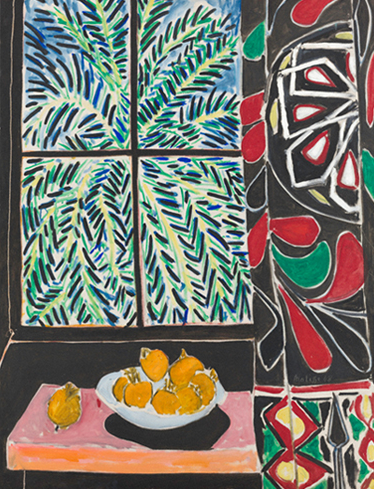 2. Sue Benner
Originally a molecular biologist Sue Brenner's style is definitely inspired by her microscopic and highly detailed universe. Regarded as an innovator in her field she creates originally dyed and painted fabrics which she combines with recycled textiles to form fields of structured pattern, vivid beauty, and riotous variation.
Her quilts are like rich tapestries of colour packed with layers and meaning.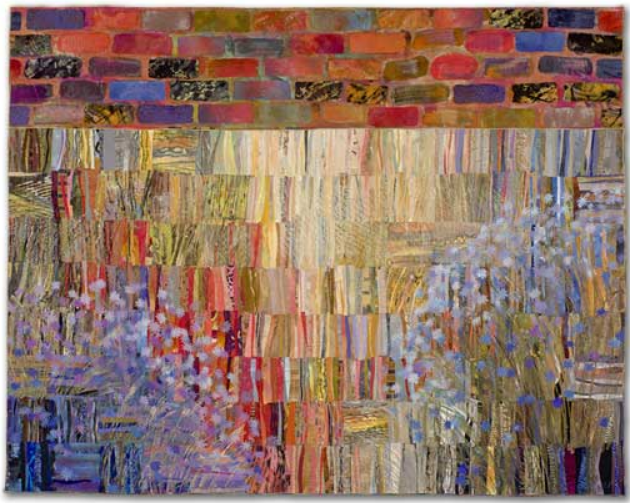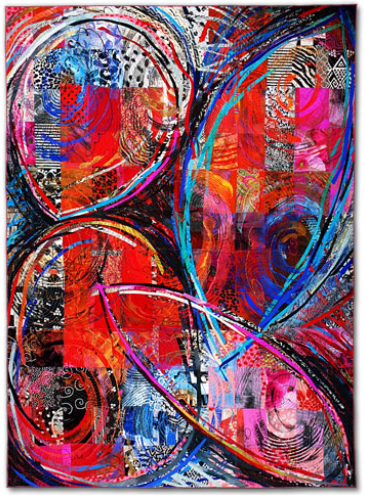 3. Gustav Klimt
Klimt was a symbolist painter with works that dominated the late 19th century. His subject matters, like the female form provoke a lot of controversy but he is most famously known for his 'golden phase' in which he used gold leaf. It is said that Klimt's trips to Venice and Ravenna, both famous for their beautiful mosaics, most likely inspired his gold technique and his mosaic style. His style is said to be deliberate and painstainking at times presumably because of the minute details that he incorporates into each painting.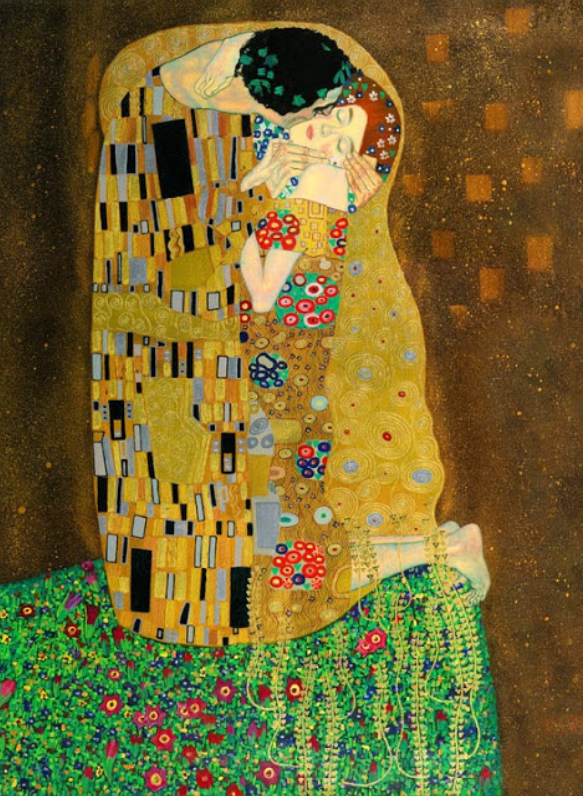 4. Michelle Mischkulnig
Mischkulnig is an Australian textiles artist. Her work is inspired by the Sun, the ocean, spring flowers and her family holidays. We can learn a lot from Michelle. She says that she is also drawn to colour and texture which is very evident throughout her work. She builds layers by tearing, cutting, twisting and fraying. You can see more of her work and read our interview with Michelle here.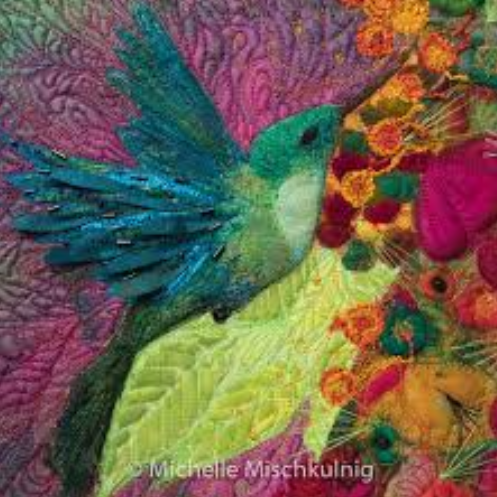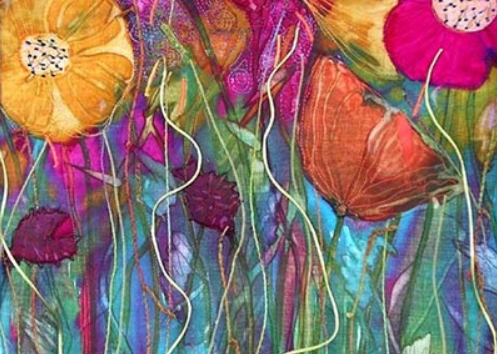 5. Lucian Freud
Specialising in figurative art and portraits Freud was one of the most prolific artists of modern times. His distinctive and often disturbing style makes for both appealing and unsettling viewing. And not just because he was known for making his models endure extended and punishing sittings. What we love most about Freud's work is that from afar his works look almost washed out or mono-colour. Viewed up close you see the amazing amount of colour that goes into each of his pieces creating a rich, thick canvas of paint.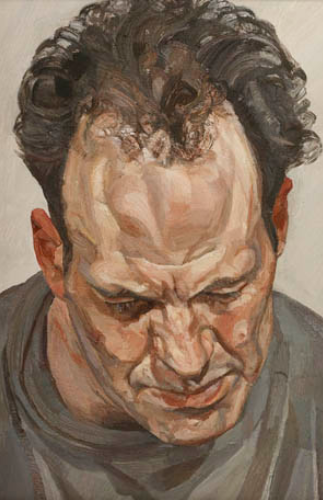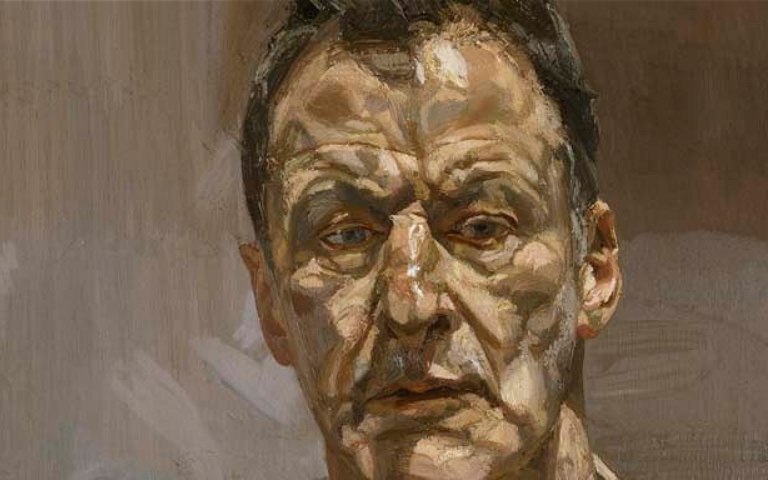 Perhaps Freud's work could have influence this textile artist.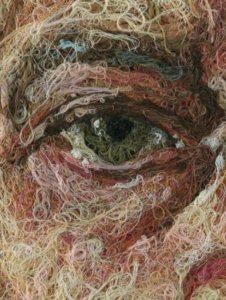 Finishing up
When asked to research artists and designers don't be put off if you don't already have a few artists in mind. Many students feel constrained or nervous by this task. But don't limit yourself by only looking at artists that use the same techniques or even medium that you're studying. The artists you choose don't need to be well-known or mainstream. The only thing you  really need to consider is whether you can access their work. Since you'll be asked to include samples in your written work you'll need to get hold of a few samples.
Remember that your research is your own. There is no right or wrong artist or designer and the exercise shouldn't stop once you've finished your module. Continue to visit galleries, take photographs of things that move you, read interviews with artists and digest any books that you can get hold of. Soon you'll be feeling inspired by just about everything.
Next time we'll be introducing you to some great online tools that can be used for your research. We'll be showing you how these can help with recording and organising your inspirational pieces.