Managing Your Affiliate Account
Thank you for choosing to become an affiliate of the Creative Classroom: A dedicated online learning portal for crafters. As the UK's leading distance learning centre we have a long history of delivering high quality courses online and with your help, we hope to reach crafters all over the world. 
Use this guide to learn more about our affiliate programme, what we offer and how to manage your payments and sales through our affiliate dashboard. 
Quicklinks:
We have been delivering textile based courses for more than 20 years. Back in 2010 we decided to leverage the reach of the internet by creating distance learning courses that could be accessed online from anywhere in the world. 
We now have the largest range of City & Guilds accredited courses aimed at students looking to take their craft to the next level. An accreditation like the City & Guilds allows students to develop, grow and ultimately reach their personal and professional crafting ambition. 
For beginners, the online crafting world is a confusing place. There are tonnes of tutorial videos on Facebook, Instagram and Youtube but many of them are too quick, poor quality and often leave people feeling overwhelmed. That is why we set about to establish a range of online beginner courses that are easy to follow and are taught by our very own City & Guilds tutors. 
We currently have 11 beginner craft courses available. These have been created specifically for absolute beginners with little to no experience. All of our courses are delivered online via a dedicated online teaching platform called Teachable. Our own version of this platform is called the Creative Classroom. 
The benefit to using a platform like this is to allow students to easily access their courses (from anywhere), track their own progress, and keep a record of the courses they've completed. 
If you haven't already applied to become an affiliate. Please do so now. 
Subscribe To Our Monthly Newsletter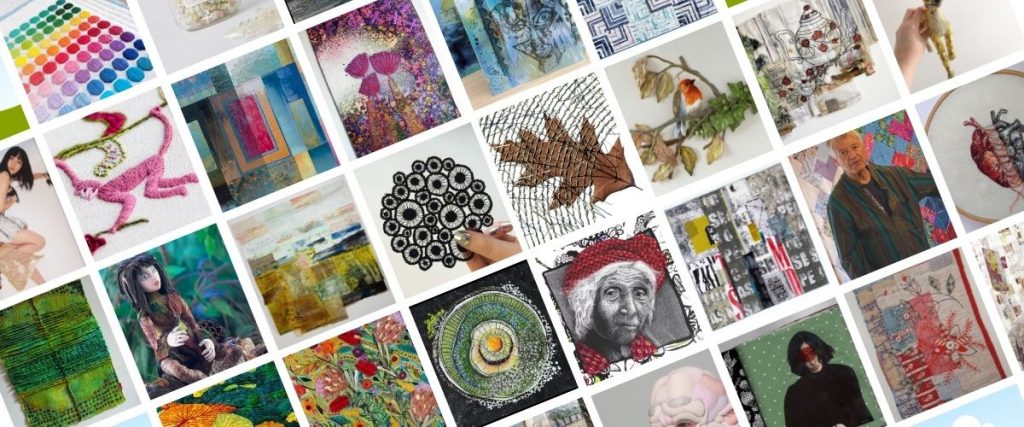 No spam, just beautiful inspiration from leading textiles artists and work from our students. 
Add Your Business to the Stitch Directory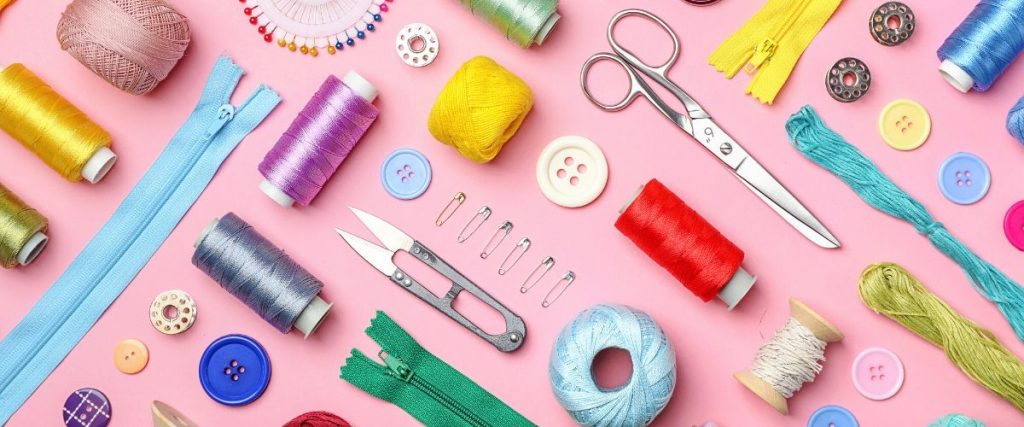 Joining the Stitch Directory is completely FREE! Reach thousands of crafters! 
Using the Affiliate Dashboard
Once you have been accepted as an affiliate we will provide you with your own login to the Creative Classroom. 
Go to https://creativeclassroom.sofst.org/ to login to your affiliate dashboard.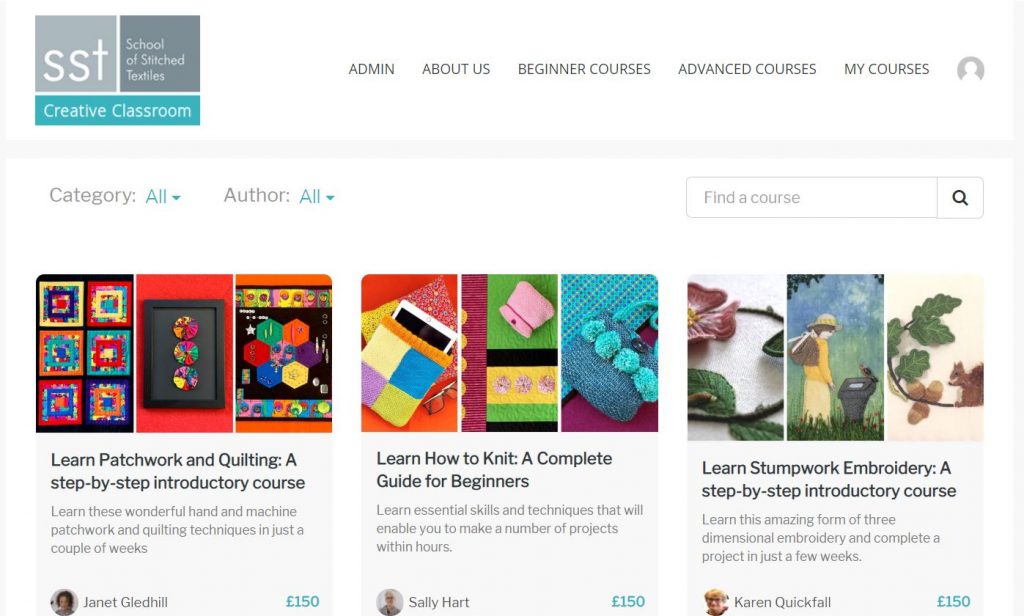 From the home screen (above) click on the ADMIN tab in the top menu to open your affiliate dashboard.
From here you can see a quick overview of your account and check things like commission rate, sales to date and earnings. 
You will need to create links to our products and pages that are unique to you. This ensures that we are able to monitor any traffic sent to our site from you. You can create links from the dashboard under the Link Generator option (scroll down the dashboard). You can use these in conjunction with the the branding supplied below.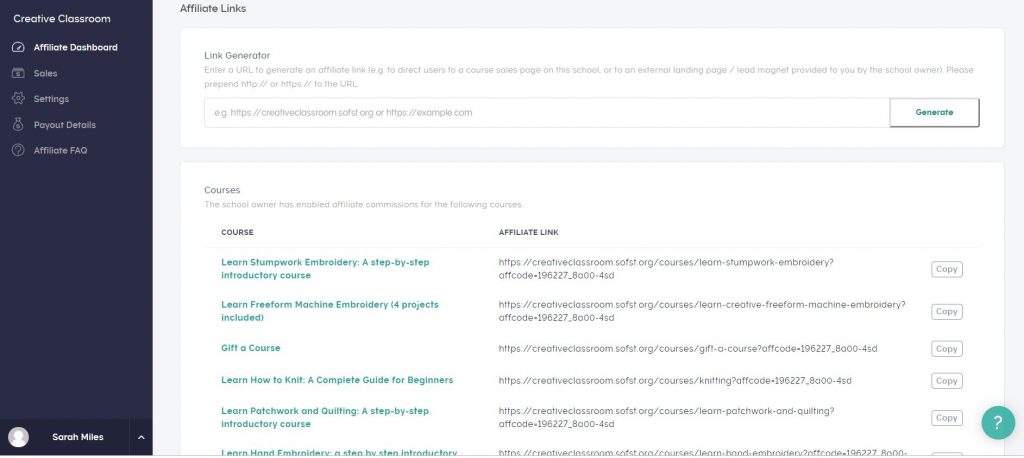 From here you can check all of your transactions and sales that have been attributed to you. You can also check your statements for each month. These are typically generated 20 days after the end of each month. 
SETTINGS
Use the settings to set your preferred notifications.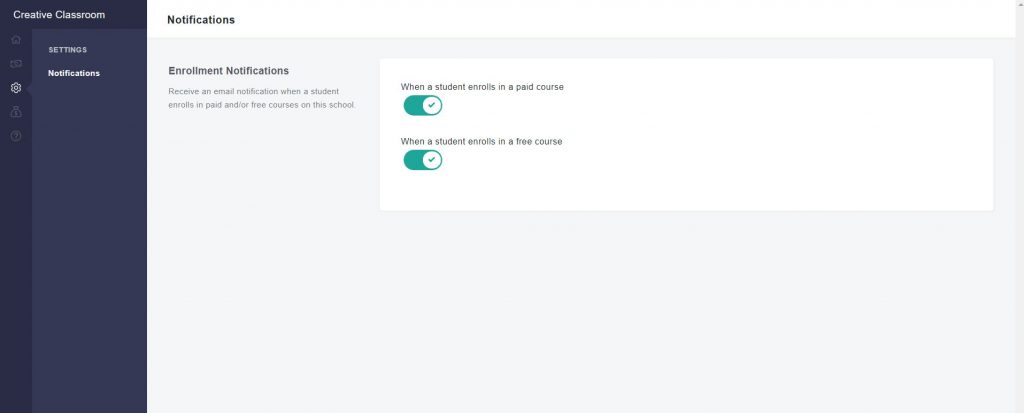 PAYMENT DETAILS
Use this section to set your payment details. You will be paid directly from Teachable into a PayPal account so if you don't have you will need to create one. Set up an account at PayPal.
Add the email address associated with your PayPal account in the box and click SAVE.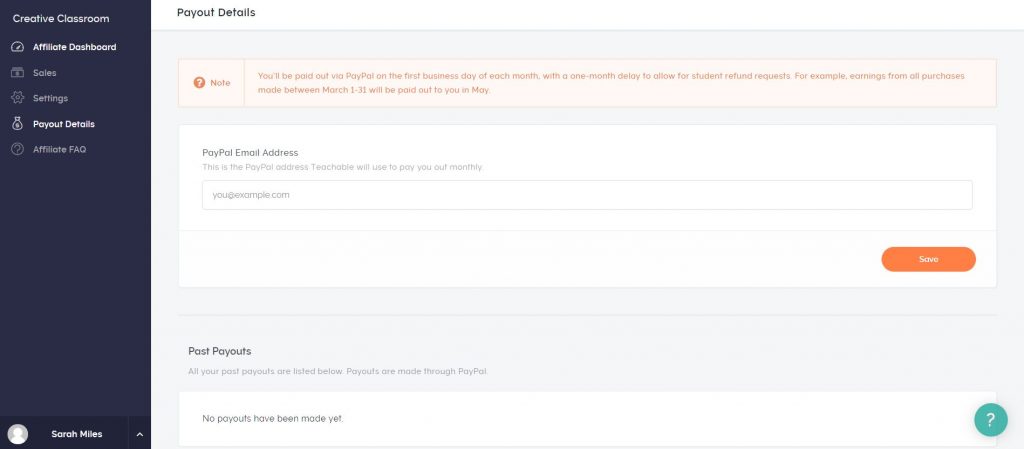 You can also check all of your past payouts to PayPal from this screen.
AFFILIATE FAQ
Please note that our affiliate programme is managed through Teachable. They therefore have a in depth FAQ section on the dashboard where you can find answers to frequently asked questions. 
If you  have any questions about the course, price, delivery, promotions then please contact info@sofst.org. 
Find your local craft or haberdashery store.
Apply to Become and Affiliate
Promote Our Courses & Earn Commission
You may advertise our courses in anyway that you want as long as you adhere to our terms and conditions. This might be through a blog post which links directly to an individual course(s) or through direct advertising like SEO, PPC, Facebook and Instagram Adverts. For these you may use the creatives we have supplied or request an advert in the dimensions that you require.
For all of the advertising options you must use your own unique links by creating them the affiliate dashboard, using the login details supplied by us.
You may use the adverts below by clicking on either the link to download or the image itself. These can then be saved to your hard drive. If you require adverts in other sizes or with other content then please email info@sofst.org with your request.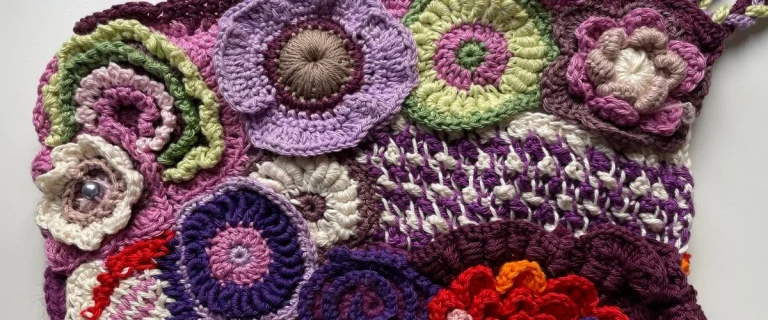 First published in March 2020 and updated in 2023. Amanda...
Read More >>