Kazuhito Takadoi
Horticulture is Kazuhito Takadoi's first love. Having studied at Hokkaido Agricultural and Horticultural College at Sapporo, Japan and the Royal Horticultural Society at Wisley, nature is his biggest inspiration.
Takadoi began collecting leaves and mosses from gardens, which he'd use to make embroidered greeting cards. After completing a BA in Art and Garden Design at Leeds Metropolitan, he quickly realised that Art was his true calling.
Heavily influenced by artists like Andy Goldworthy and David Nash, his work is defined by his use of natural materials and contemporary appeal. His detailed sculptures and pieces always exemplify his fascination with the intricacies of nature, preserving them for his audience to enjoy.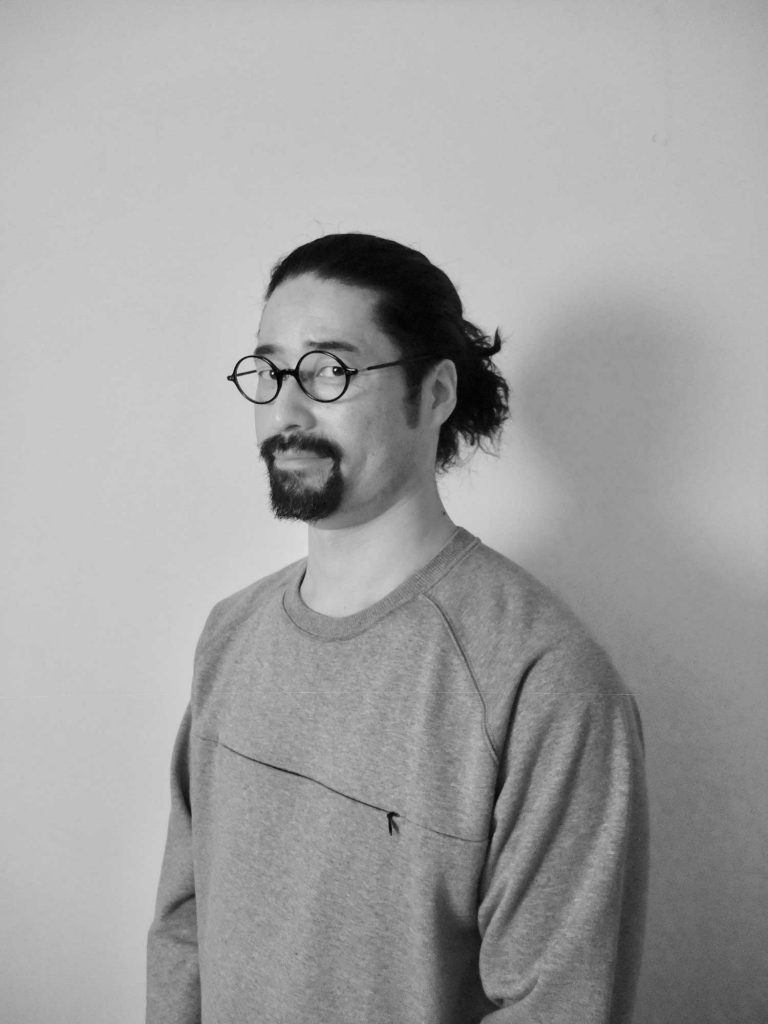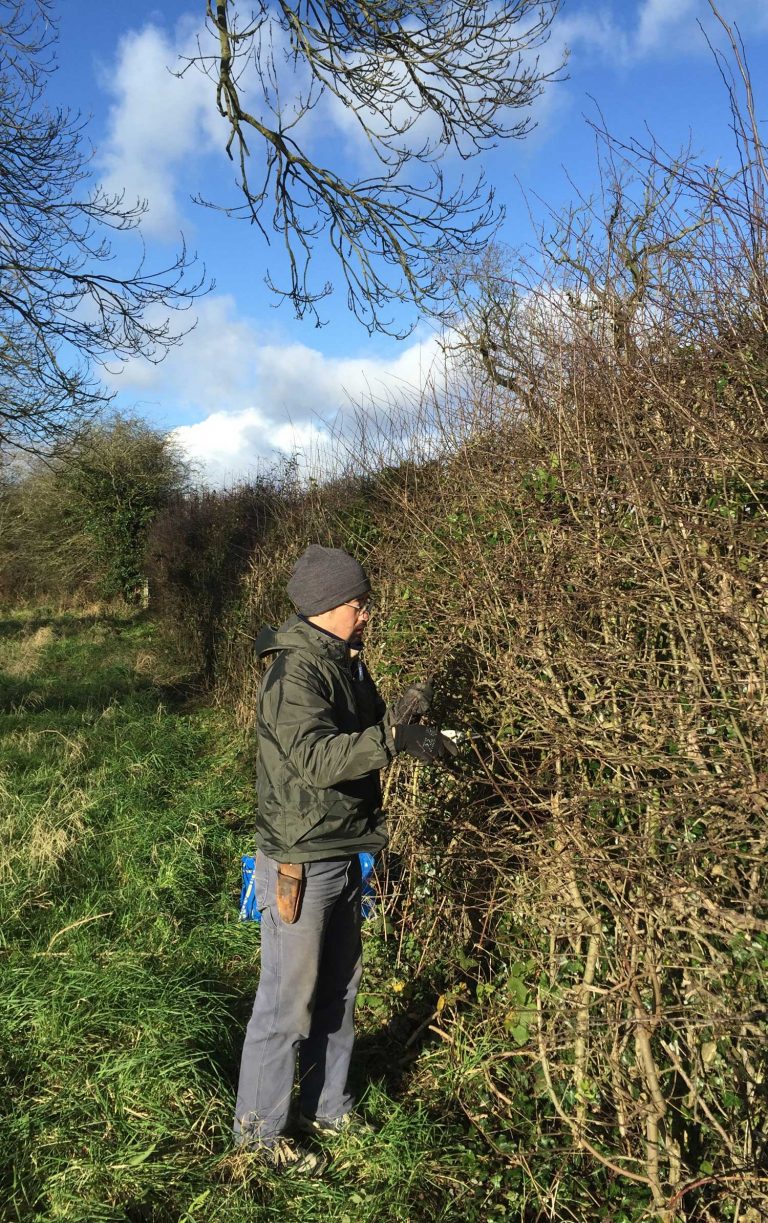 What are you working on at the minute? 
At the moment I am working on a sculpture made of hawthorn twigs knotted together with waxed linen twine. Although the making process will  probably take me about two months, things started well over a year ago with the harvesting of the twigs which then have to be de-thorned then left for at least a year to dry naturally. Knotting the twigs together is not a science it is simply a repetitive task.
To a certain extent experience tells me just how far I can bend the twigs to form the shape I want. However I don't have complete control, natural materials can have somewhat variable properties which it is no good trying to fight, so the material plays a key role in the final shape of the sculpture.
What was your first memory of stitching and who taught you?
For me stitching was a gradual process, I don't think anybody actually taught me how to do it. As my work has evolved over the years I have had to find ways of joining materials together and sewing must surely be the simplest and oldest method.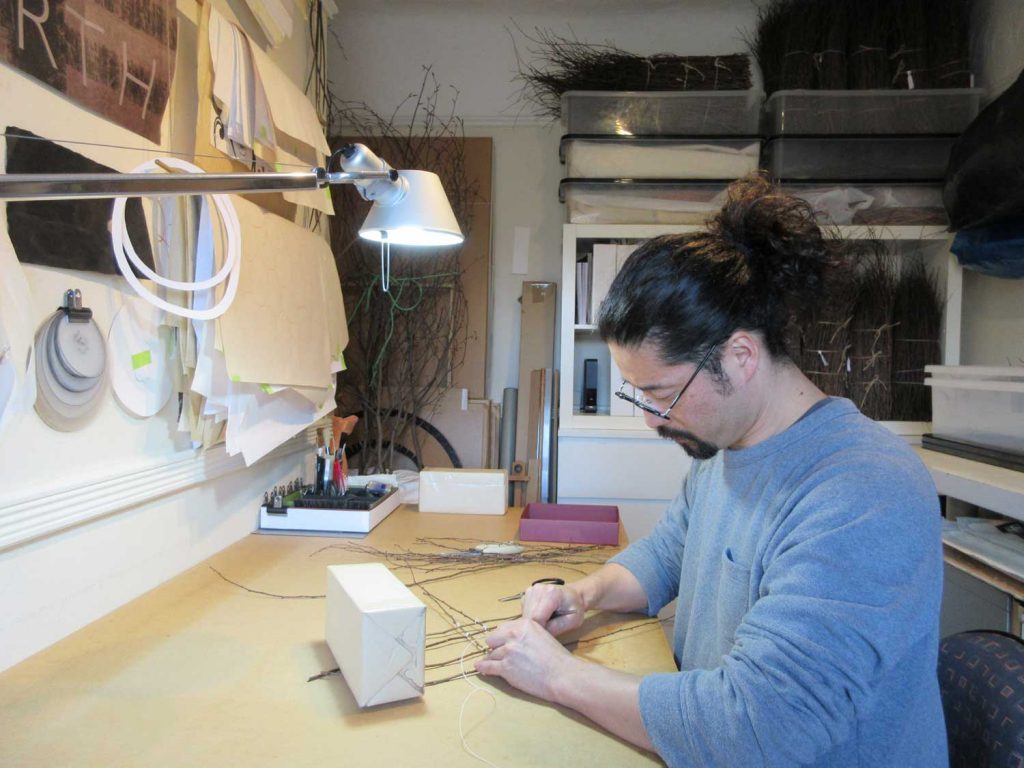 Does Japan have a very different approach to art compared with the UK?
I am not sure that I could have ever become an artist had I remained living in Japan. The system in Japan is quite rigid, every artistic discipline has its own rules which you are expected to follow. Having studied and mastered your chosen art form, you can then start to add your own interpretations. Living in the UK gives me the freedom to explore and experiment, to create my own style, develop my own techniques and make my own rules.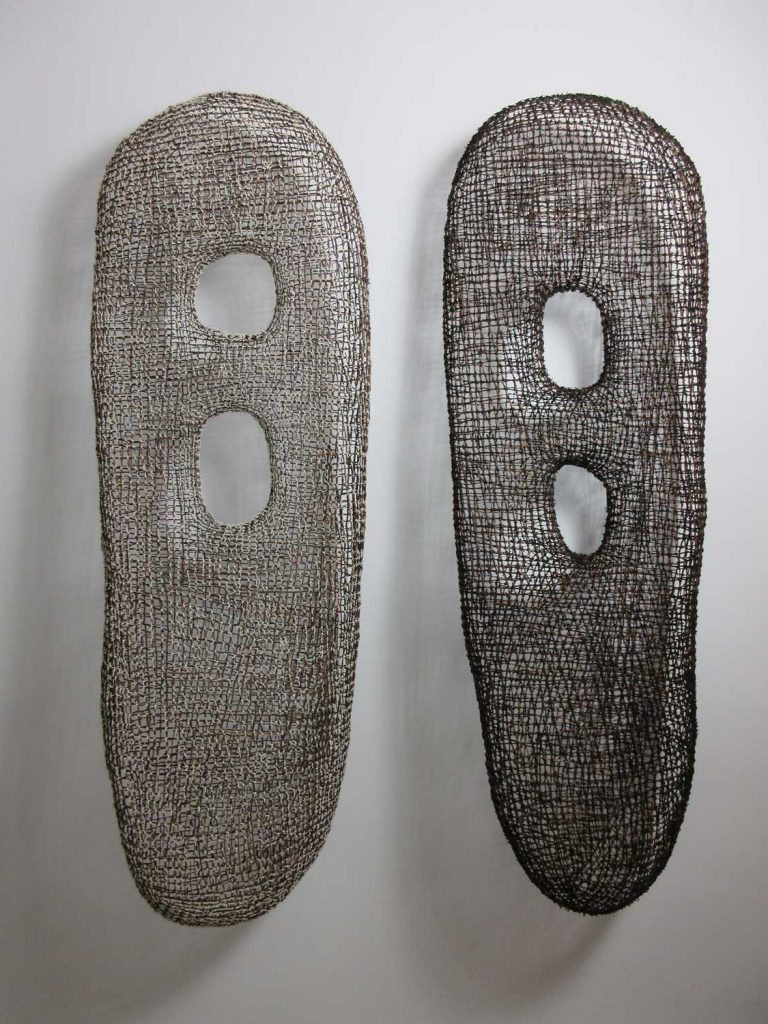 As someone trained in Agriculture and Garden Design, how much of your current success do you attribute to your training. How much did it add to the artist you are today? 
Whatever experiences you have or training you undertake, must have an influence on your life and work.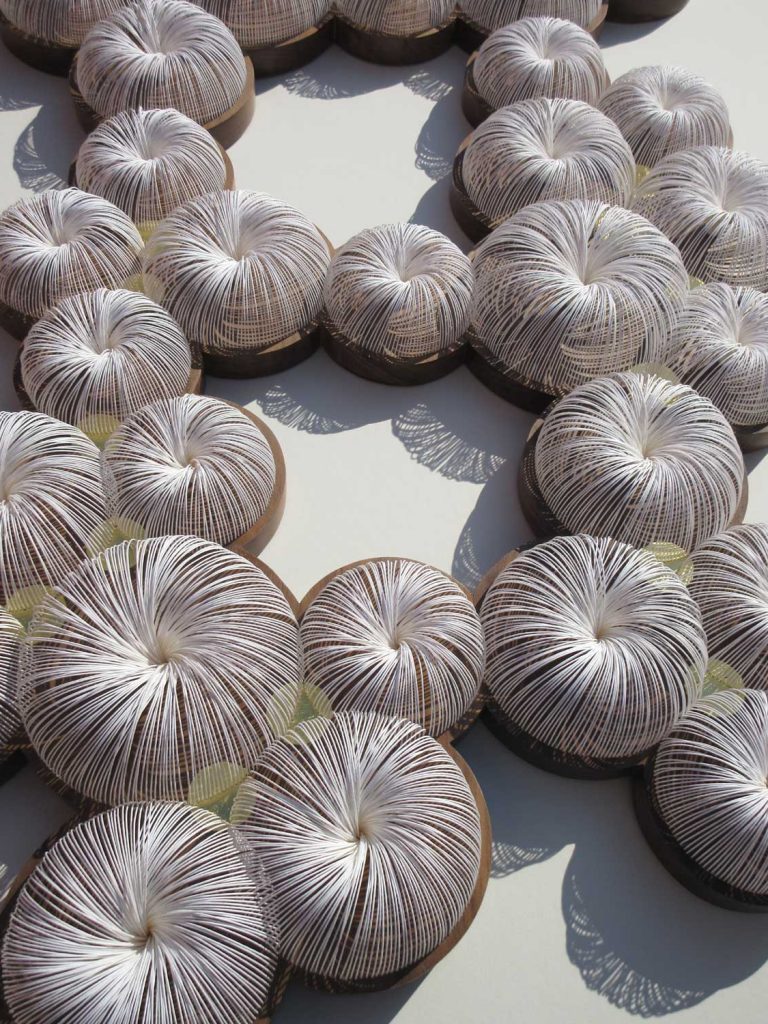 We know you enjoy using nature as both your inspiration and materials source with your work. Can you suggest ways or processes whereby our students could begin to the same? 
All I can say is experiment, experiment, experiment. If you have an idea, go with it. Your ideas may go against conventional wisdom or practice and I can guarantee that many of them will lead to failure, but when one works the satisfaction that you get is worth all the disappointments.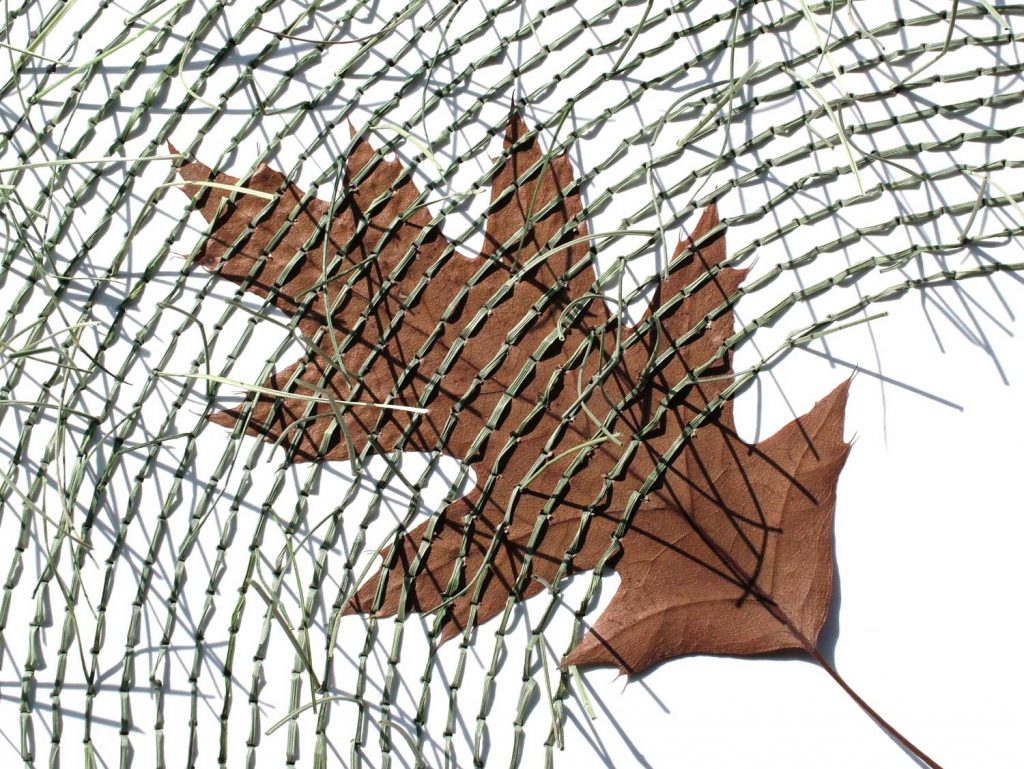 What artists inspire you personally – who would you like to sit next to at a dinner party? 
I suppose the first artist to make me sit up and take note was Andy Goldsworthy, his leaf sculptures were like nothing I had seen before. I realised then that art did not have to be conventional, the materials used did not have to be conventional. It gave me the freedom to create my own form of art. I also love the work of Richard Long, his clever interventions in the landscape are sometimes indistinguishable from natural phenomena, he truly puts into practice the saying that less is more.
As for a dinner guest – although not now possible – who better to sit next to than Isamu Naguchi. He was a prodigious talent who's work spanned sculpture, landscape architecture, furniture and industrial design. To be able to discuss with him the inspirations for his sculptures and tell him the immense honour it was and the pride I felt when a piece of my work was displayed at his 'Heaven' stone garden at Sogetsu Kaikan in Tokyo.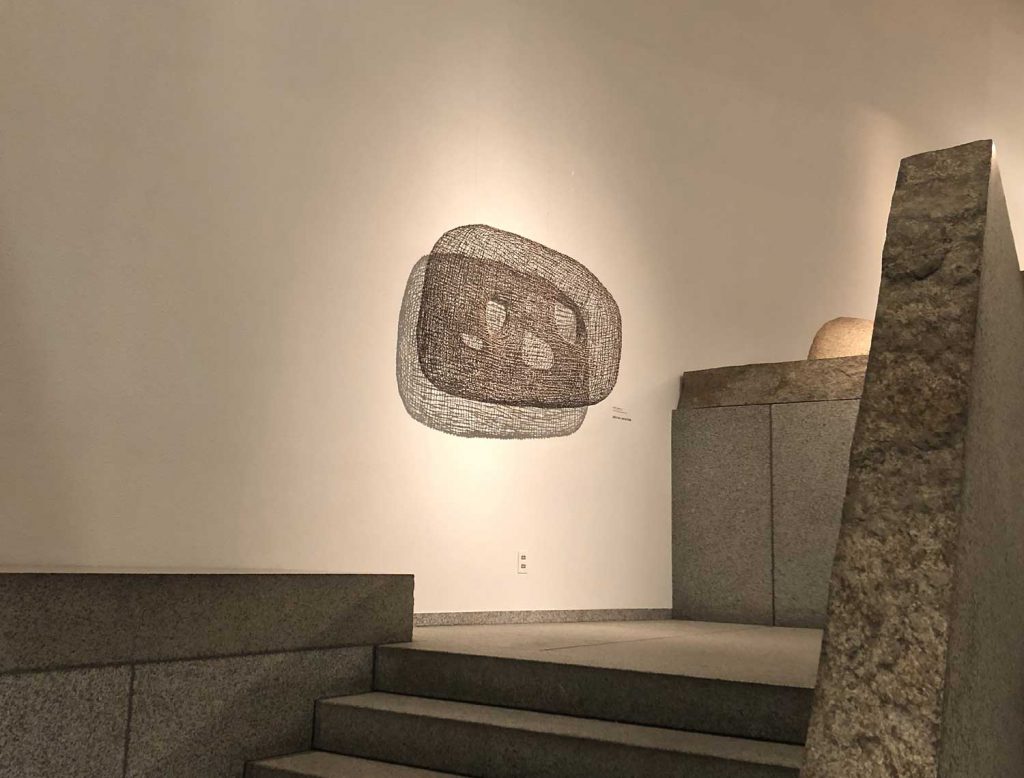 What's next? Do you have exhibitions or new books underway that you could tell us about?
I never know what's coming next, I'm not great at planning the future but surprising things just turn up. Last year I was invited to run a workshop with a group of local artisans in the UAE. I did this along with Patricia Swannell. It was a fantastic experience even though I felt completely out of my comfort zone. This in turn lead to collaborating with Patricia on several works.
At the moment there are no plans to write a book. I don't think I could find the time and I'm not sure anybody else would be interested in writing it for me. As for exhibitions, Jaggedart Gallery is planning an exhibition for June 2020 (which may have to be postponed now), which will feature my work alongside work by Max Bainbridge and Abigail Booth probably better known as Forest + Found,  also work by Laura Ellen Bacon.
To keep up to date with exhibition dates visit  Kazuhito Takadoi's website.