When Sally-Ann Duffy applied for one of our bursaries in 2018 – now called the Joan Harrison Creative Bursary – she never expected to win. Sally-Ann excelled through her Hand Embroidery course and was recently selected by her tutor to feature in our Student Excellence Awards Exhibition in recognition of her progress and creativity. 
After a tough period in her life, Sally-Ann told us that she wanted to do something for herself, to better herself, and perhaps bring about a positive change. Not only has Sally-Ann gained creative and technical confidence, she has also began teaching workshops, showcasing her work locally, and was even featured in the All Stitched Up newsletter by Inspiration Studios. 
This is a graduate story packed with successes and we're delighted to see how our bursaries provide real opportunities, which can result in so much personal happiness and fulfilment.  This is Sally-Ann's stitch journey!  
In October 2018 I won a bursary from the School of Stitched Textiles to study a City & Guilds accredited course: Hand Embroidery Skill Stage 3.
I had been through a challenging time and wanted to do something positive for myself. Even though I have been sewing for most of my life I thought I could combine my love of textiles and embroidery with a qualification that may lead to a change of direction in my work life.
Distance learning was a perfect choice for me. Having moved from London, I now live in rural Ireland and opportunities to attend a course locally were limited.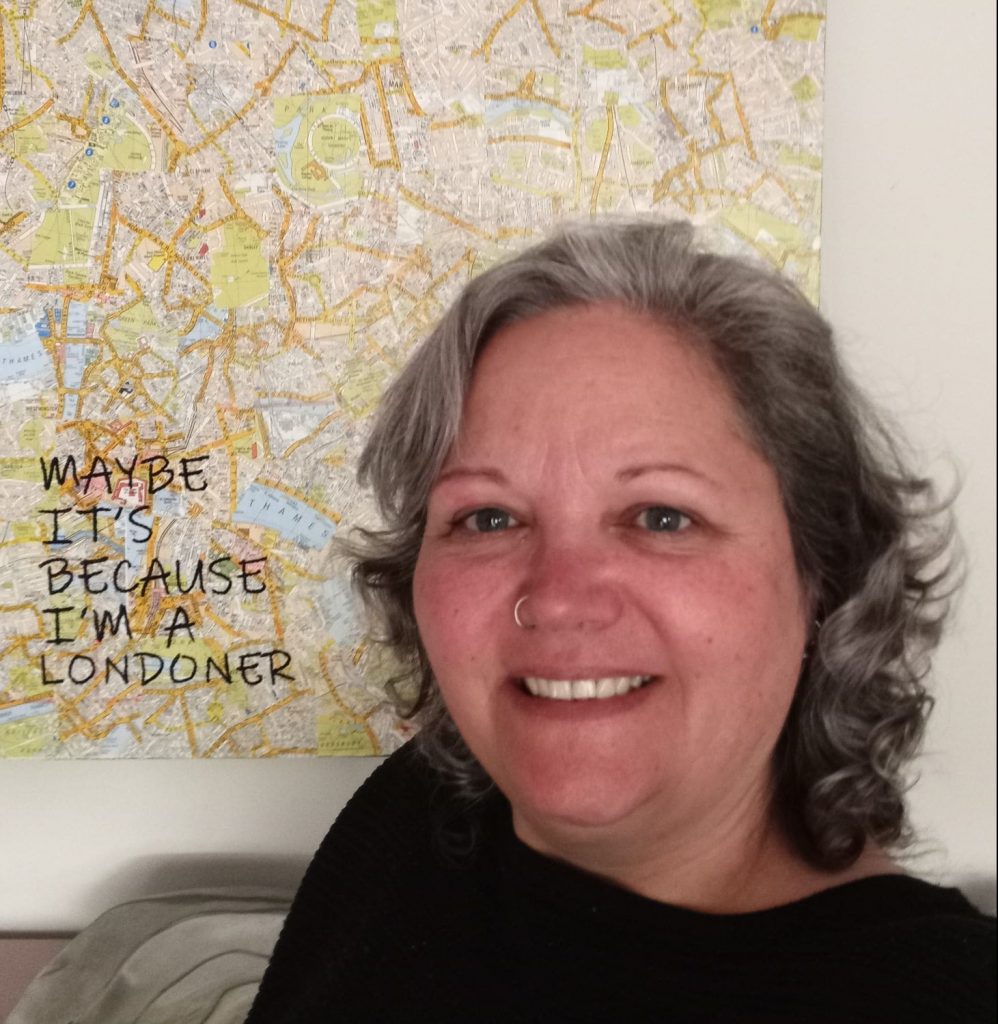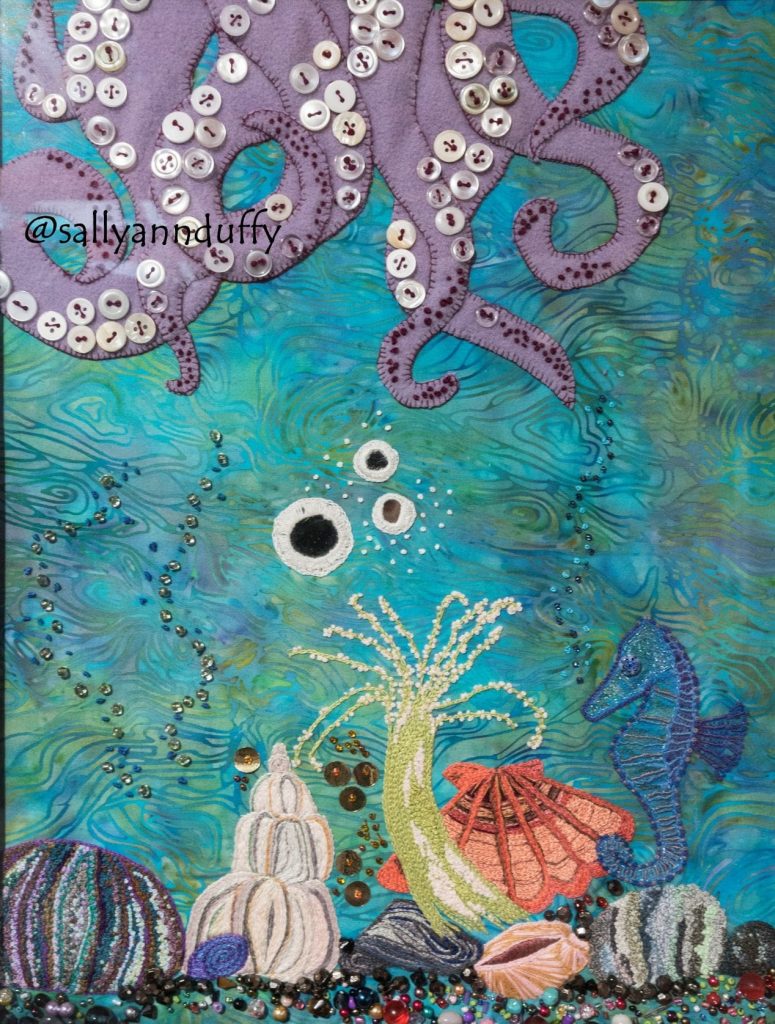 Studying with the School of Stitched Textiles
When I first started the course I was busy with a friend setting up a community support group for artists (Bailieborough Creative Hub). I was also doing a Certificate in Entrepreneurship for the Creative Industries at a local college and engaging in a training programme for the empowerment of women. This was followed by a period of serious illness, treatment, and recovery from breast cancer. Progress through the course at first was slow.
I kept going, immersing myself in the pleasure that sewing brings me. I have been sewing since I was a small child, but this course has taught me new techniques and challenged me to try different ways of approach to design and develop my work. It gave me a structured way to develop and design my pieces.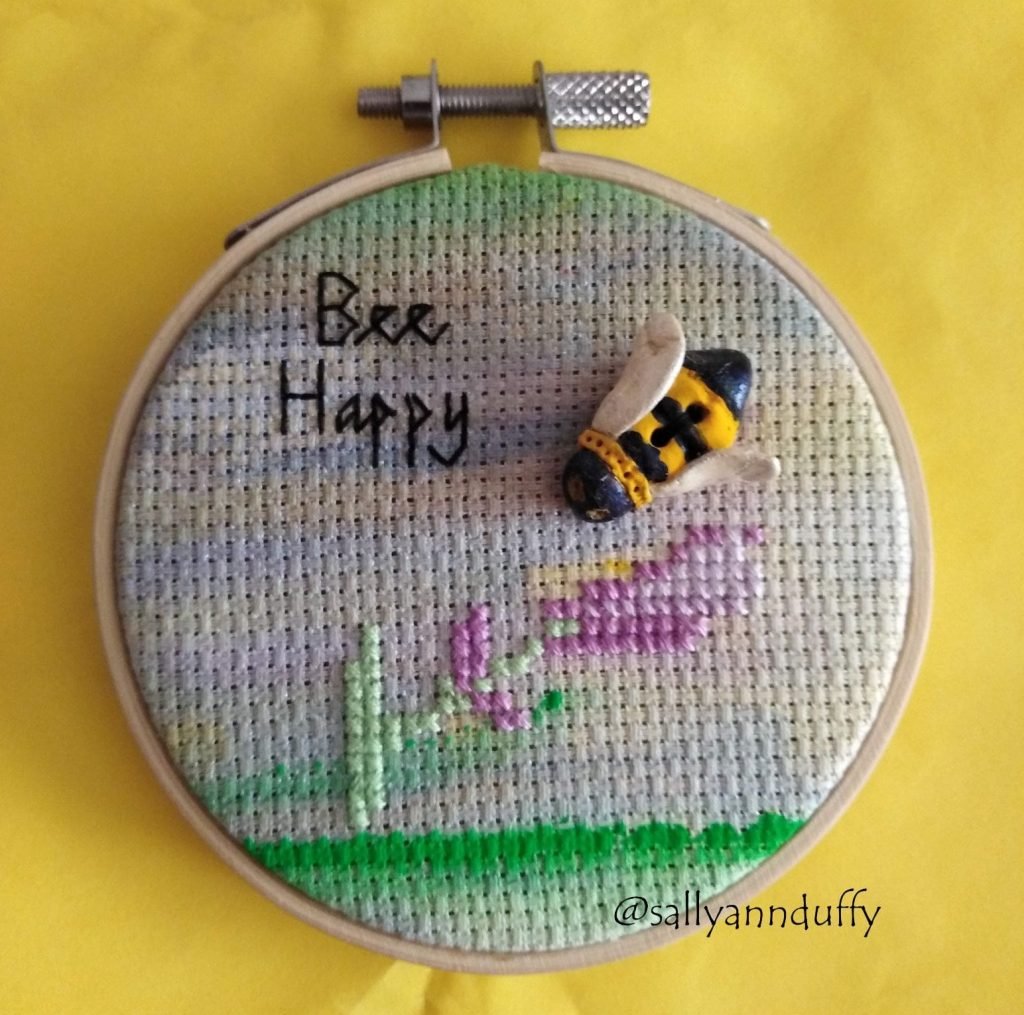 Learning New Skills
I have completed styles of embroidery that I had never considered before and was kept busy sewing contemporary samples using my own style and designs in goldwork, canvas work, hand quilting, hardanger, applique, needle lace, stump work and much more.
The modules are clearly laid out and the videos detailing some of the techniques were very useful. The course did require me to dedicate a significant amount of time to researching textile artists however I have found this invaluable in the development of the direction that I want to take own my embroidery plus I have made some fabulous personal connections.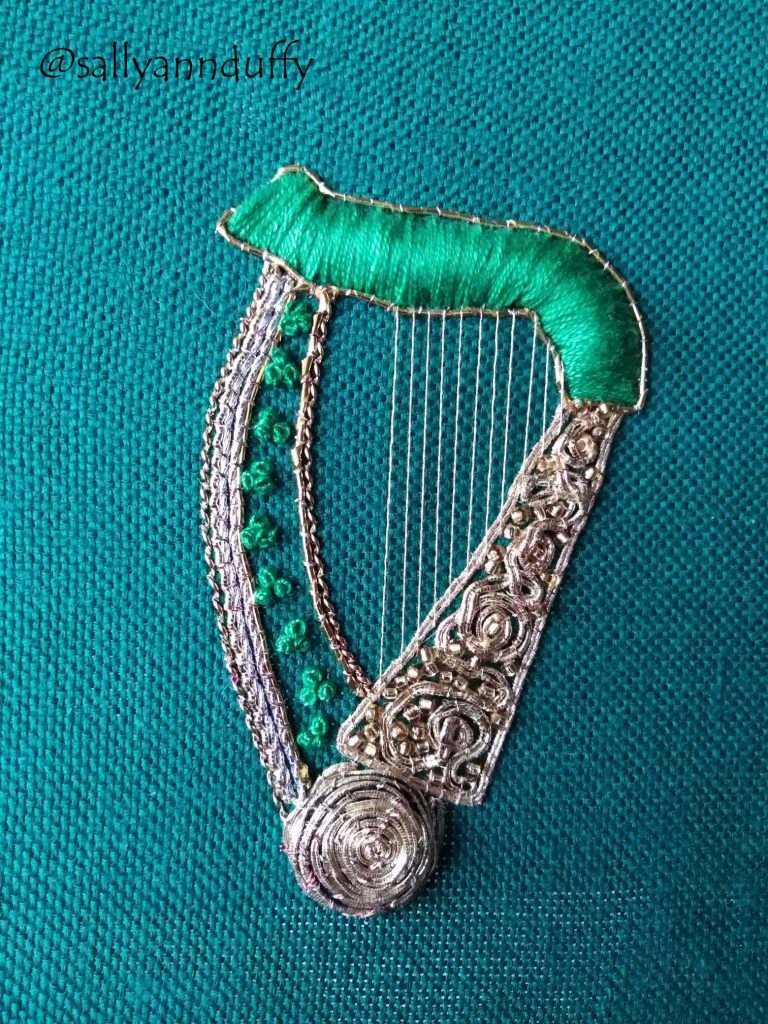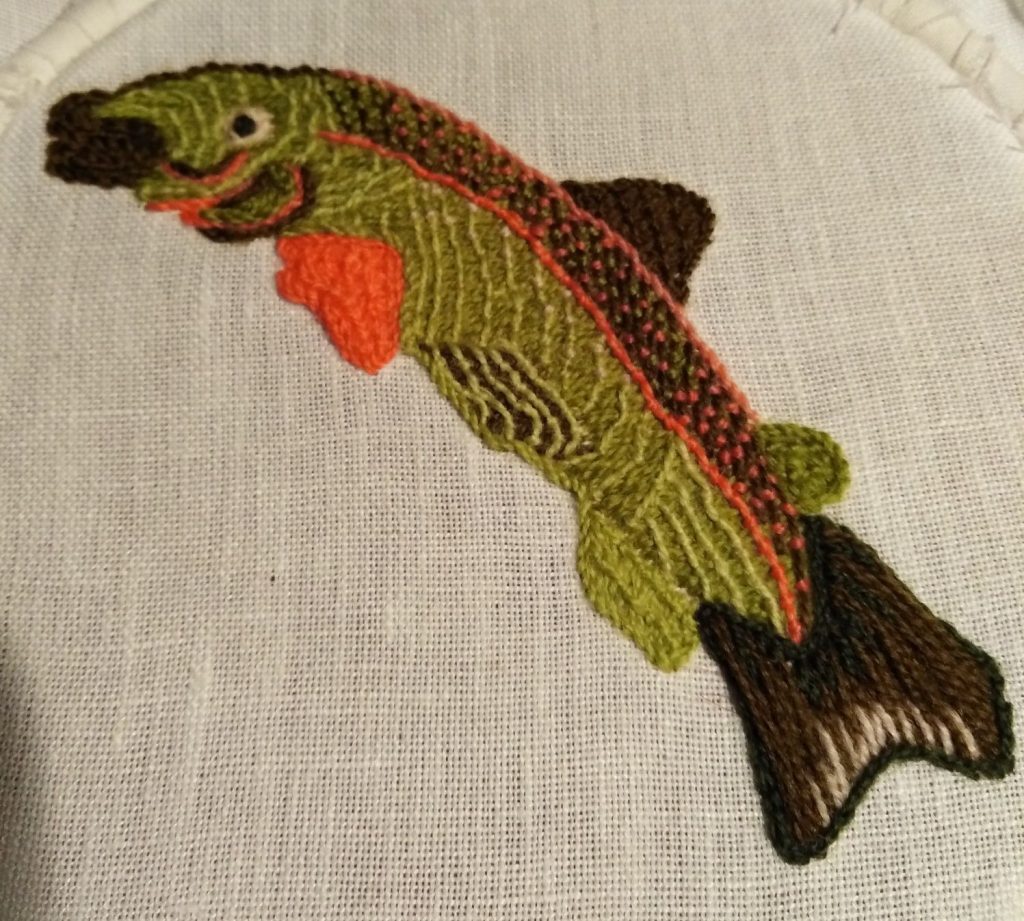 The course has given me a confidence in my creative ability, and I have taught a series of workshops in a local secondary school showing the students the benefits of sewing, at a national environmental centre where I also exhibited and created a piece of textile art from recycled materials for them. I was also asked to showcase my work at a local women's group and plan more workshops in the future.
Working to a realistic brief in the final modules gave me time to focus on a range of skills required to complete the project.  The piece of embroidered art I produced based on a local folklore story has further inspired me to develop a community arts project to document the history, hero's, and folklore in the small Irish town where I live. I plan to gather stories, create designs then teach embroidery techniques to be used on a series of embroidered panels with local community groups. I have applied to the local arts council to fund the project, so fingers crossed.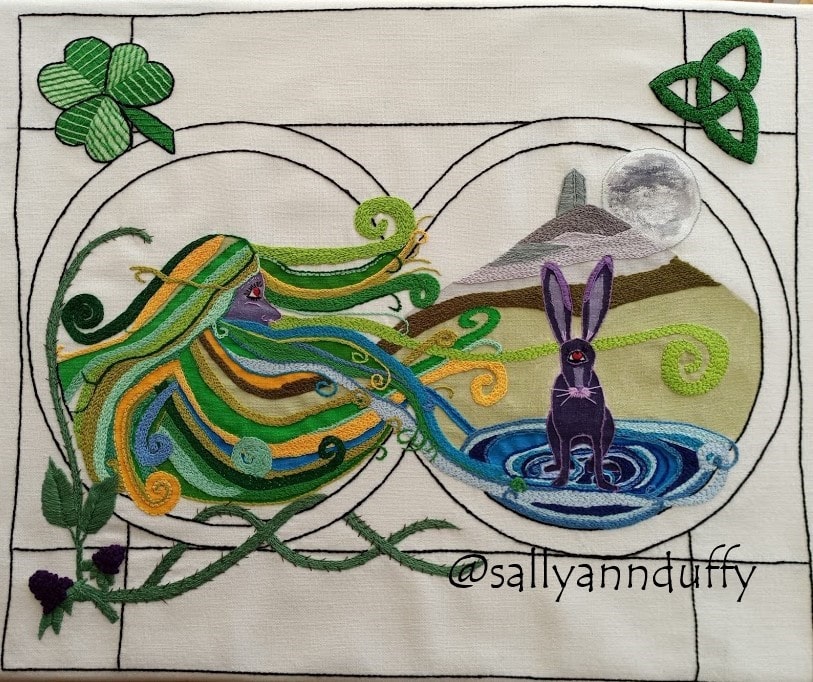 Achievements
I am currently working on samples for a commission incorporating various techniques I learned on the course for a wedding gift that will go to the US.
Feedback from my tutor was constructive and useful with suggestions I found encouraging.
In Nov 2020 being featured in the Inspirations 'All Stitched Up' newsletter issue 262 with an image of my goldwork was fabulous, it's a technique that I would never have attempted if it hadn't been part of the course. The personal email, I received from the SST to congratulate me was lovely too.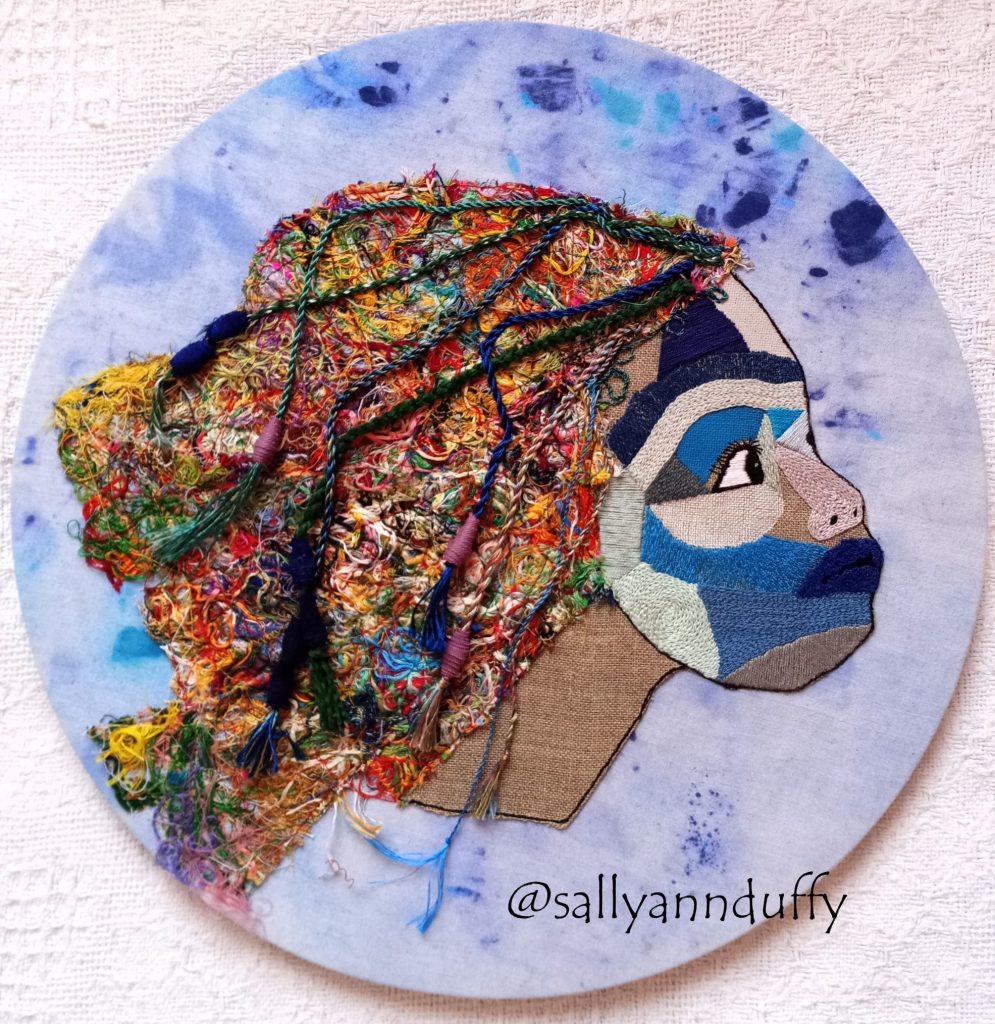 I was delighted to be featured in the Student Excellence Award Exhibition (Skill Stage 3, Category 2: Best Design to Textile) by my tutor. It was encouraging that my hours of work perfecting, sampling ideas and trying out my new learned skills have been recognised.
I have loved the course and highly recommend it. You need to give yourself time to work on each module, but the results are worth it. It is never too late to learn new techniques and develop existing ones you never know where it will take you.