Rachel Care completed our Skill Stage 3 Machine Embroidery course in March 2020. She talks to us today about her experience of the course, what she has gained and what she has planned for the future.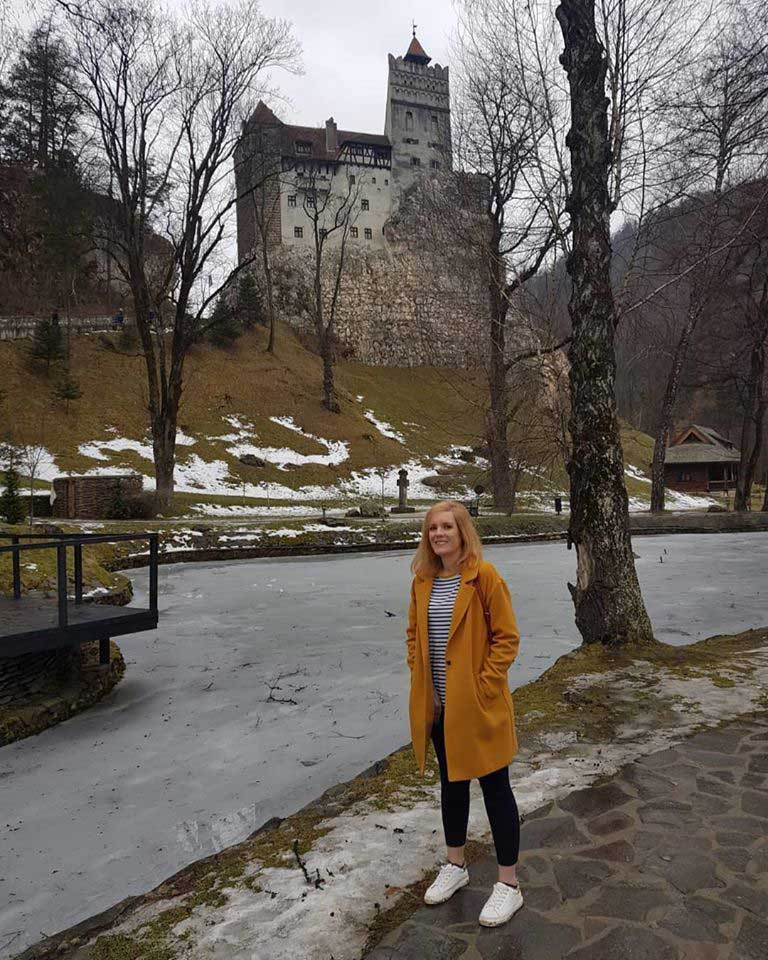 I have always been creative. As a child I would spend hours sketching in my bedroom and I was part of every craft group running at primary school. My late Grandma, who was a wonderful knitter and a tailor by trade, taught me how to knit simple things like scarves and stuffed toys. High school nurtured my creative thirst and I completed Art and Design at both GCSE and A level, but that was where my creative outlets stopped for a while.
In the years after school I went to university. I worked in education as a support worker and then eventually qualified as a secondary school teacher. It was then that I felt the need to be creative again. I enrolled on an evening dressmaking course at my local college and learnt how to sew. I couldn't thread up a machine or sew in a straight line, but I instantly loved it and made some great friends. The class developed into a general sewing class and that is where my interest in quilting started. The quilting world is amazing and full of so many inspirational artists. I particularly loved the art quilts and knew straight away that was an area I wanted to explore further.
In 2015, at the Quilters Guild AGM, I was awarded the Sue Belton bursary. The bursary is awarded to new quilters who want to further develop their skills. I knew straight away that I wanted to use the bursary to complete a Skill Stage 3 City and Guilds qualification. Friends of mine had completed the City and Guild's  Patchwork qualification at School of Stitched Textiles and they came highly recommended and so I decided to look at the courses they had to offer.
After some deliberation, I finally settled on the Skill Stage 3 Machine Embroidery course. It offered so many possibilities with regards to pushing my work to the next level. I was keen to learn new skills but didn't know where to start and the course was full of techniques that I had always wanted to try. I needed to be pushed out of my comfort zone and the course really offered the focus I that I needed.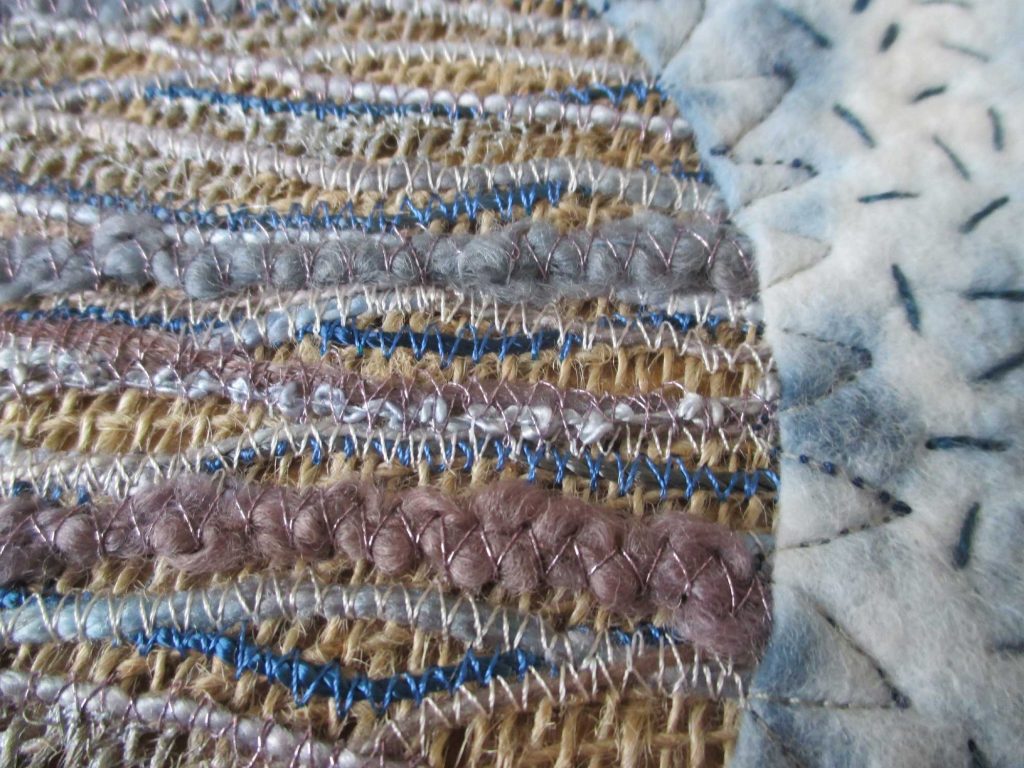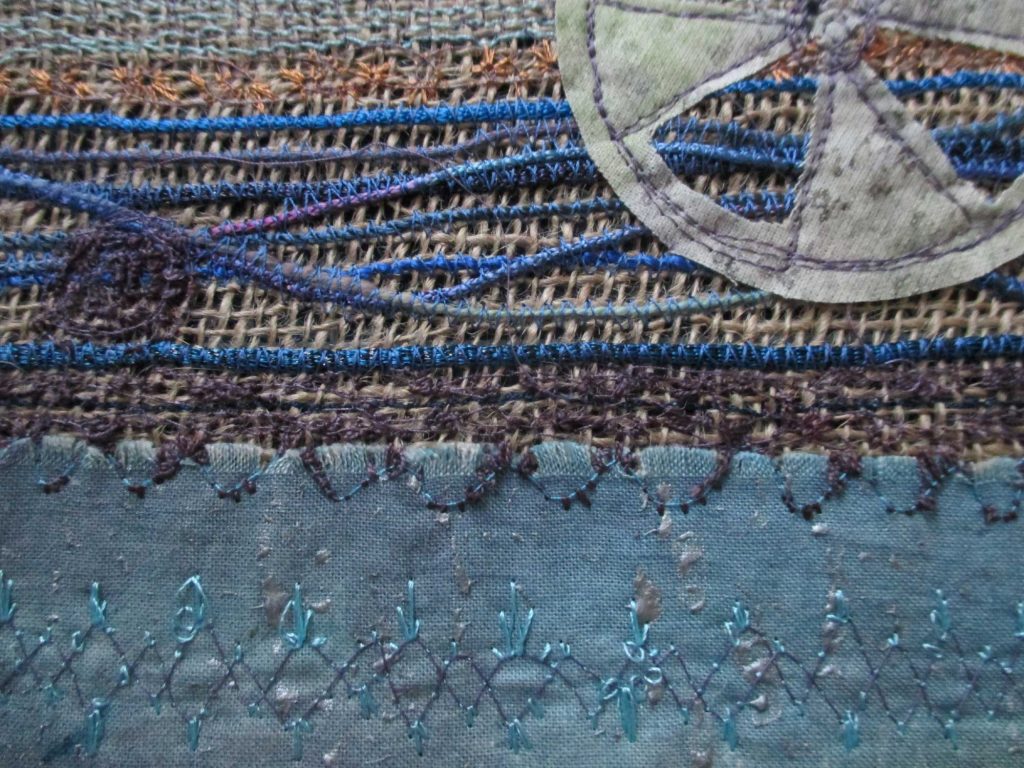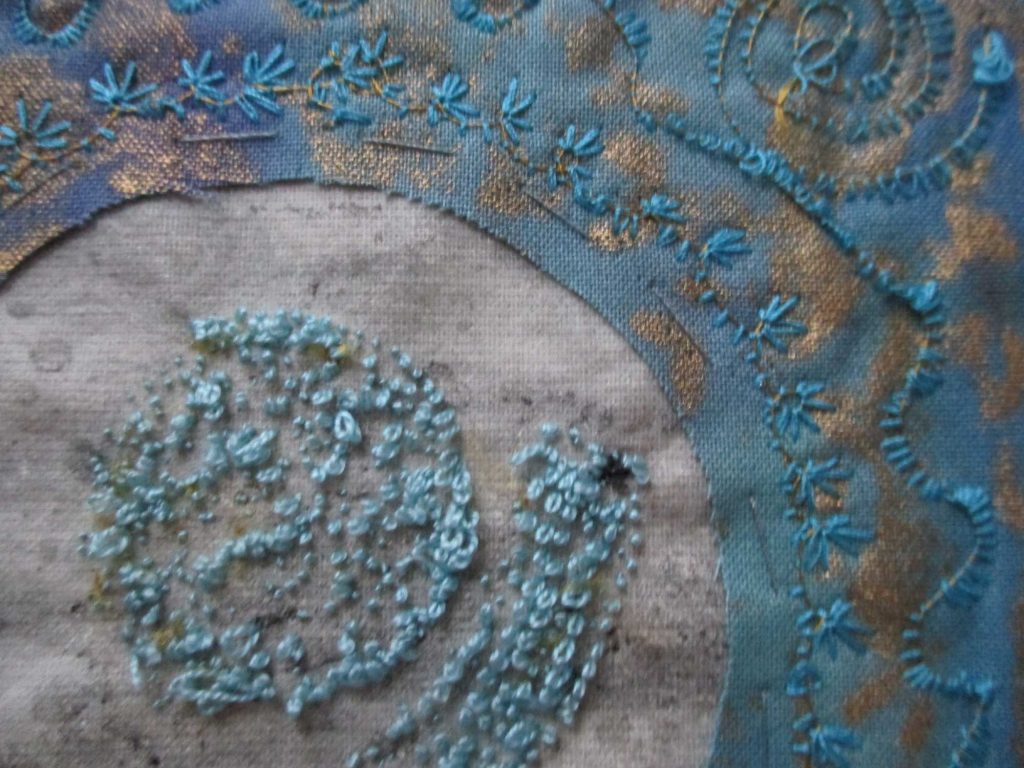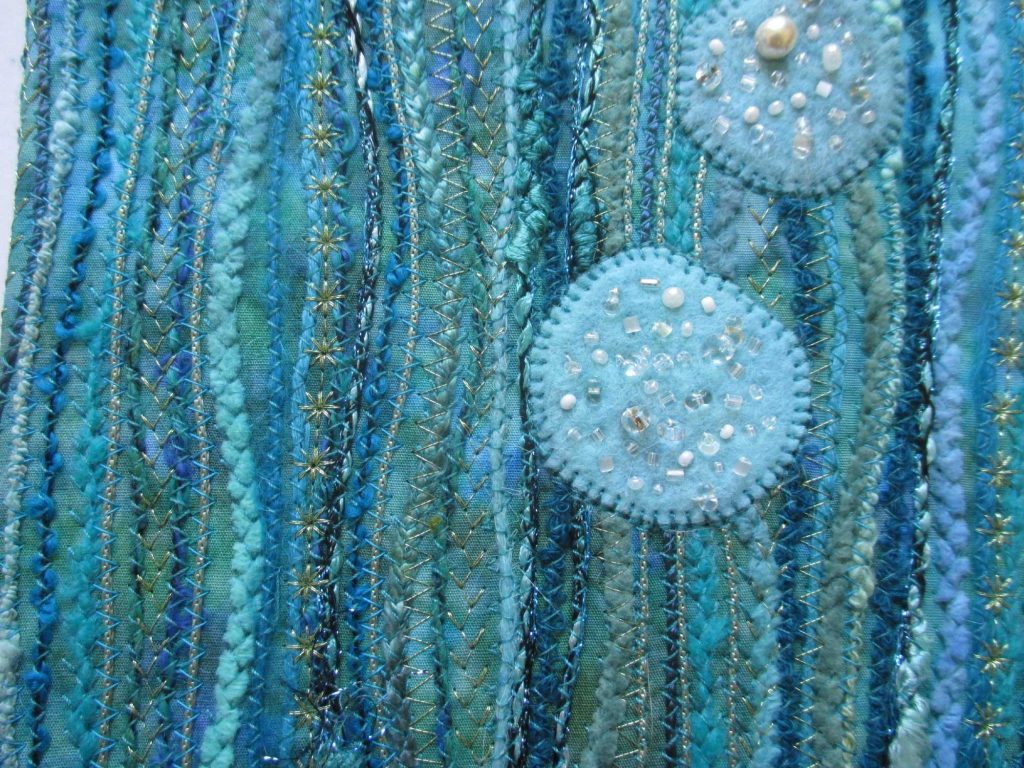 The course was extremely well structured and it was comforting to know that I had my personal tutor only an email away if I needed some support. Each module came with clear objectives and examples of work. I found this really useful because it gave me something to aim towards.  Submitting my work was straightforward, even for someone with limited IT skills like me!
On completing the course, I feel I have a new breadth of skills that I can incorporate in my own textile work. My samples are a great source of inspiration and my notes are useful for referring to. Each design portfolio and textile sample taught me something new and I'm really looking forward creating new work with the skills I have learned on the course.  I would recommend the course to anyone with an interest in textiles. Just remember to set aside time each week to create your samples. Time can run away with you if you aren't organised: trust me, I know!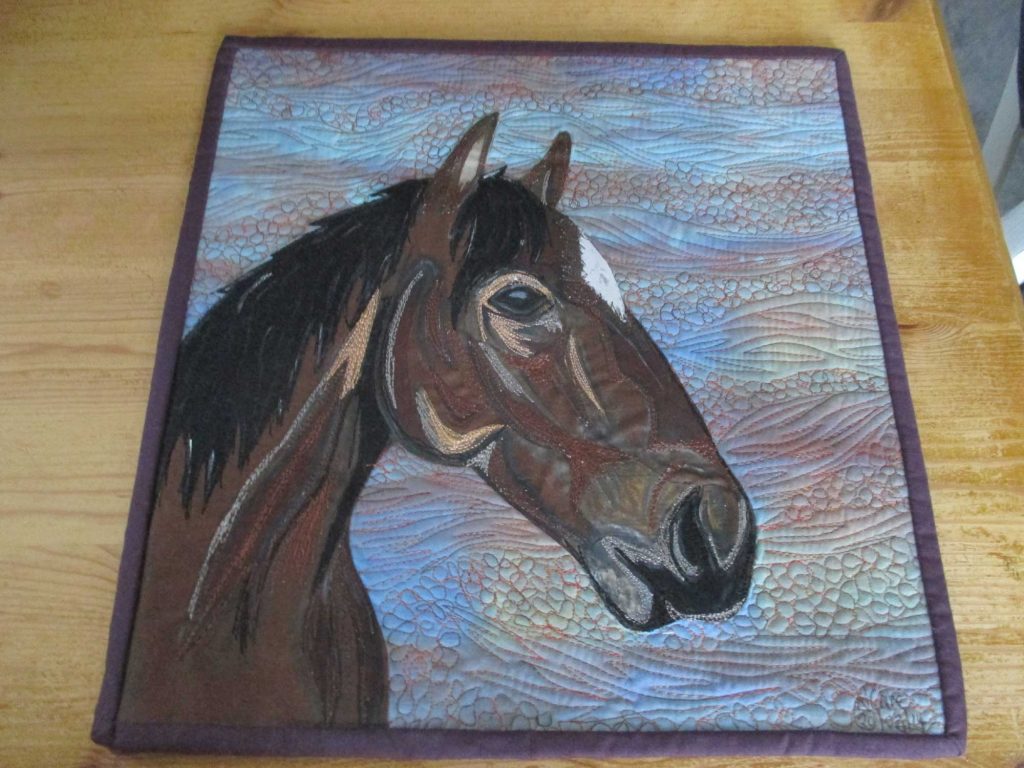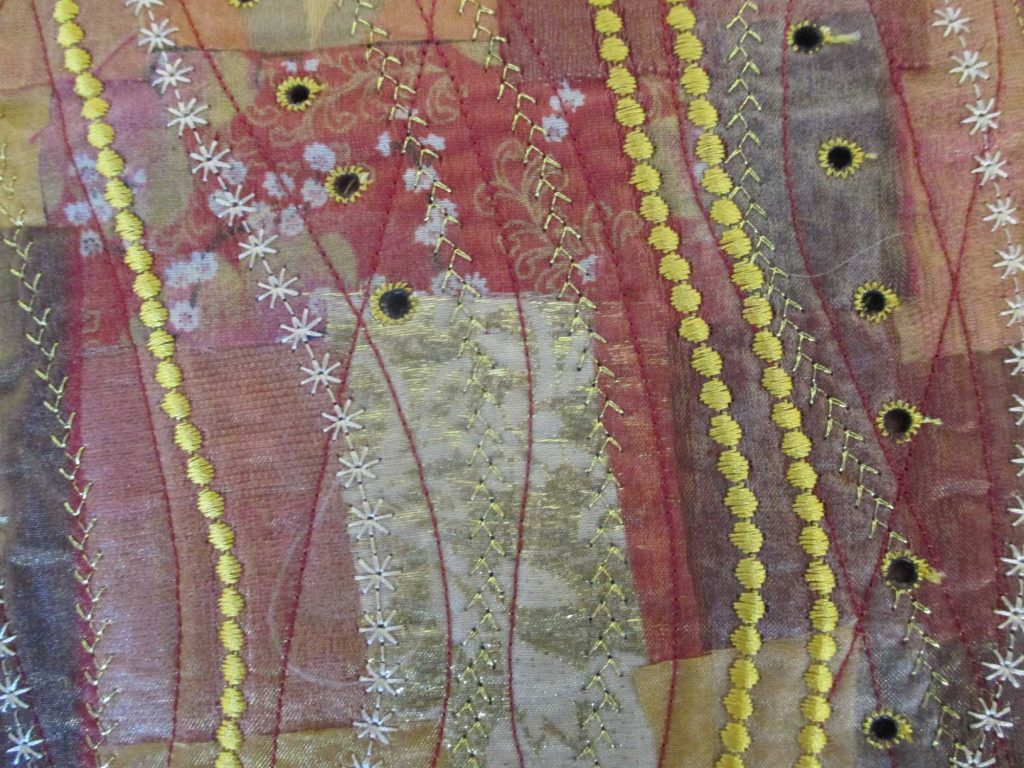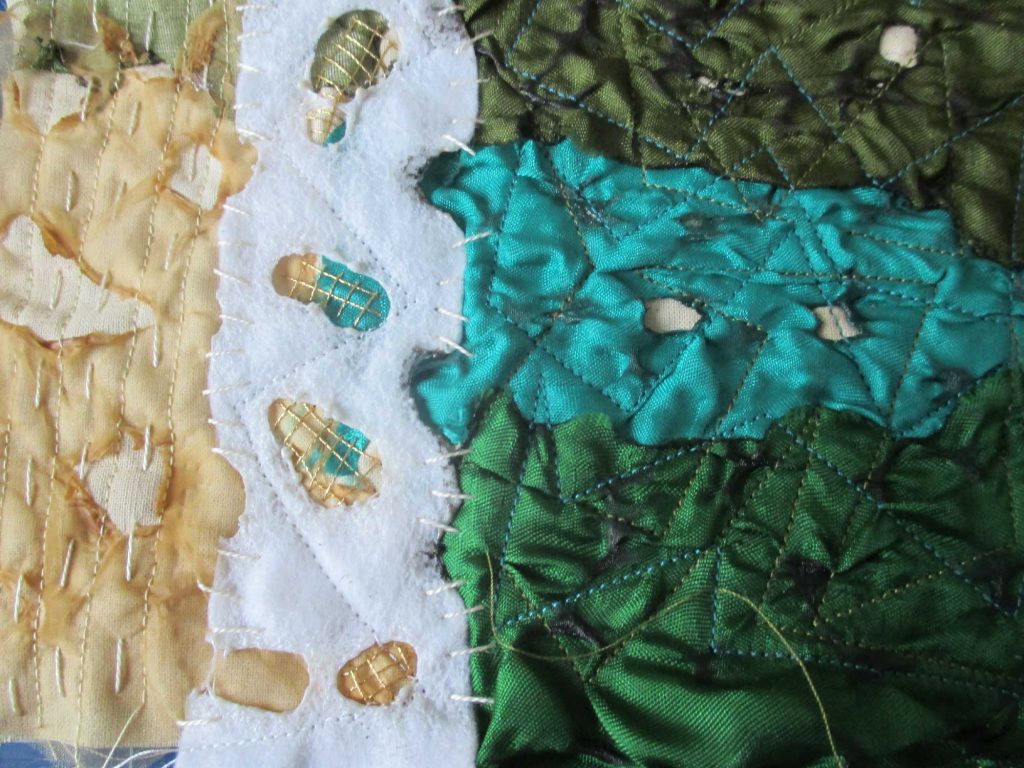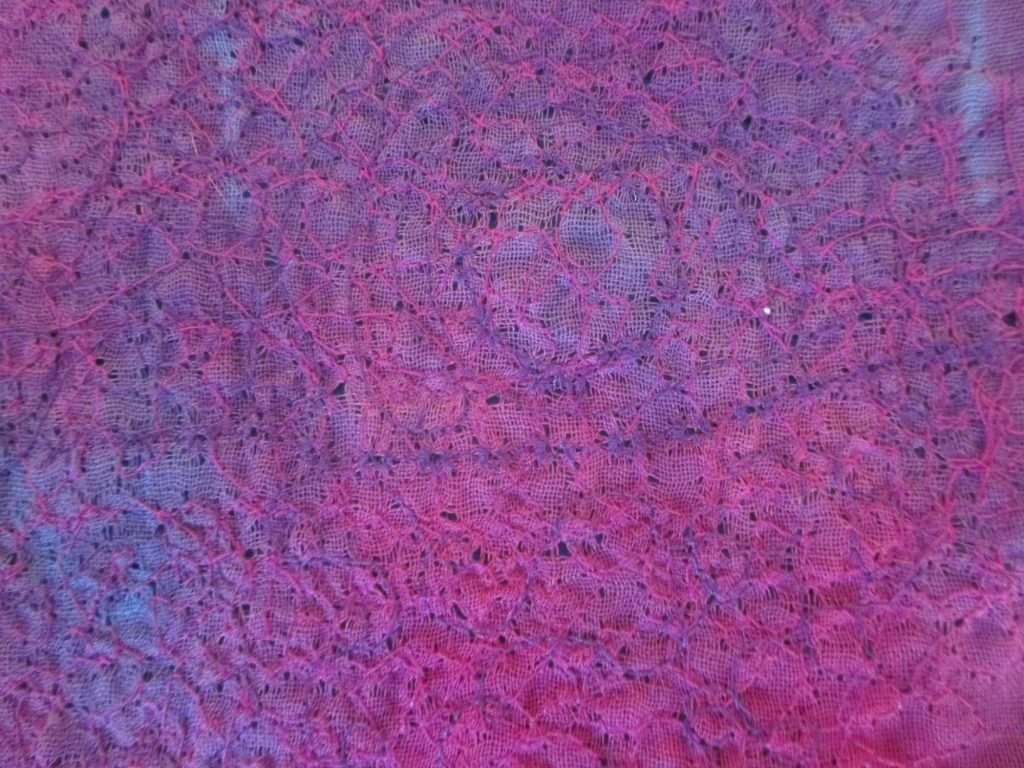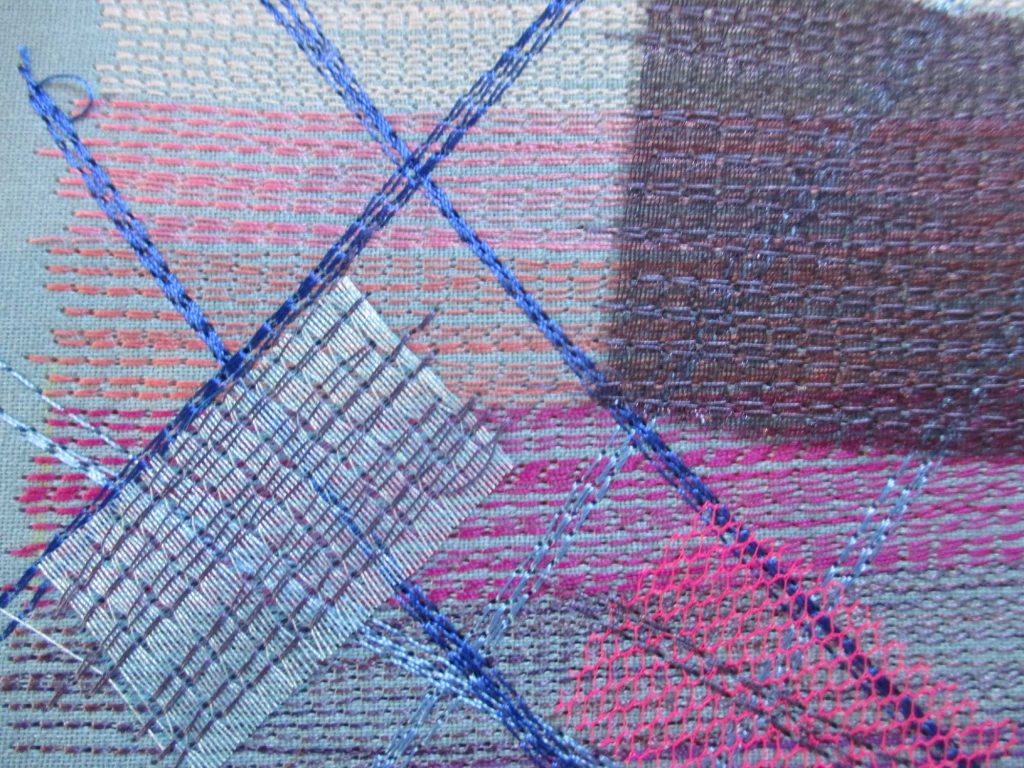 Looking forwards, I would love to complete the Skill Stage 4 Machine Embroidery course with School of Stitched Textiles and then perhaps progress onto the masters level course.  Currently, I am devising a range of workshops to teach at different venues.  Ultimately, I would love to teach some classes from my home studio in the not so distant future.
I would urge anyone thinking of doing a course at School of Stitch to do it. It was honestly one of the best things I could have done to develop myself as a textile artist. I really can't wait to get started on the next stage of my creative journey and I hope that I have inspired some of you to start yours!
Take a look at some more stories from other graduates. If you're ready to begin your creative journey we have embroidery courses for beginners to really experienced students