Myra Velk completed our Skill Stage 2 Machine Embroidery Course towards the end of 2020. Myra admits that she agonised over the decision to study with us for quite some time. However, since completing the course, she wishes she had done it sooner and has some excellent advice for future students. This is her creative journey.
Myra Velk
I have always sewn on and off over the years and was taught by my mother and at school when I was a child and teenager.   During that time, it was mainly dressmaking that I did and when my children were little I made clothes for myself and for them too.  It wasn't until I joined a mixed needlecraft class in the early 1980s that I became interested in the craft side of sewing.
Although I enjoyed learning about patchwork my main interest was in applique.  I even started a small business selling children's appliqued clothes, which brought together my dressmaking skills and my new found craft skills in applique.  However, as my children grew up. I decided to find "a proper job". There was little time for sewing and it took a back seat for many years.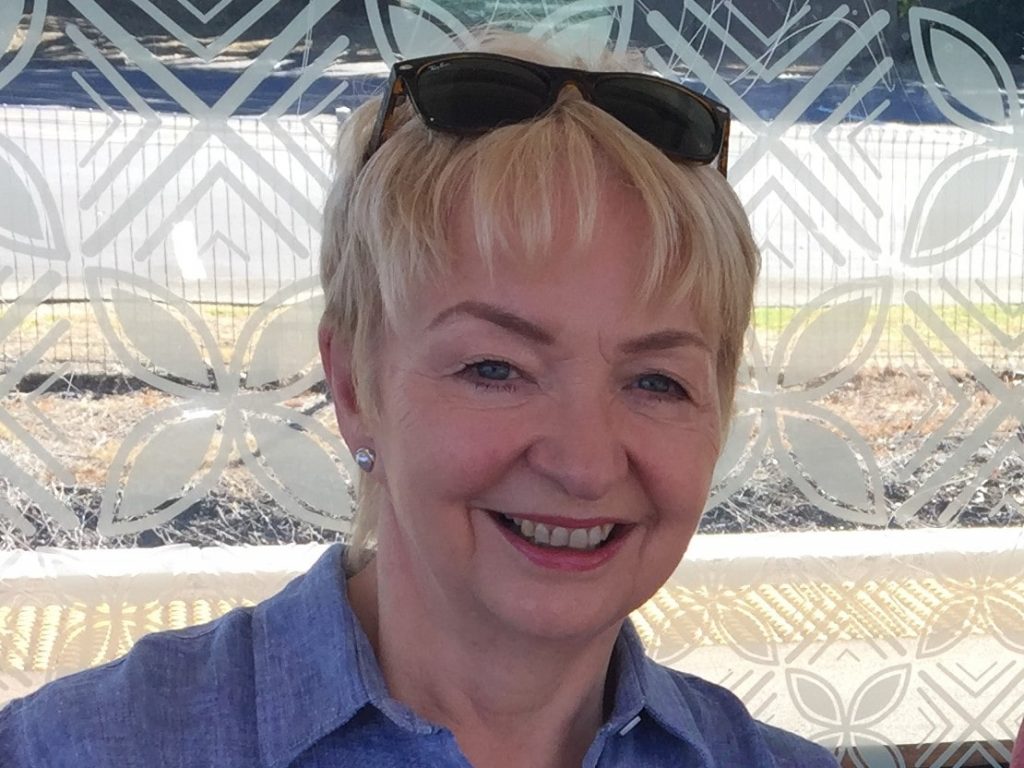 Once I retired, just over five years ago, I decided it was time to get back to my love of sewing and applique again.  This time I decided to make bags which I really enjoyed.  I sold some to friends and to a shop selling products made in Britain.   However, when I looked at other people's applique work compared to mine I felt I needed more knowledge and training in this field.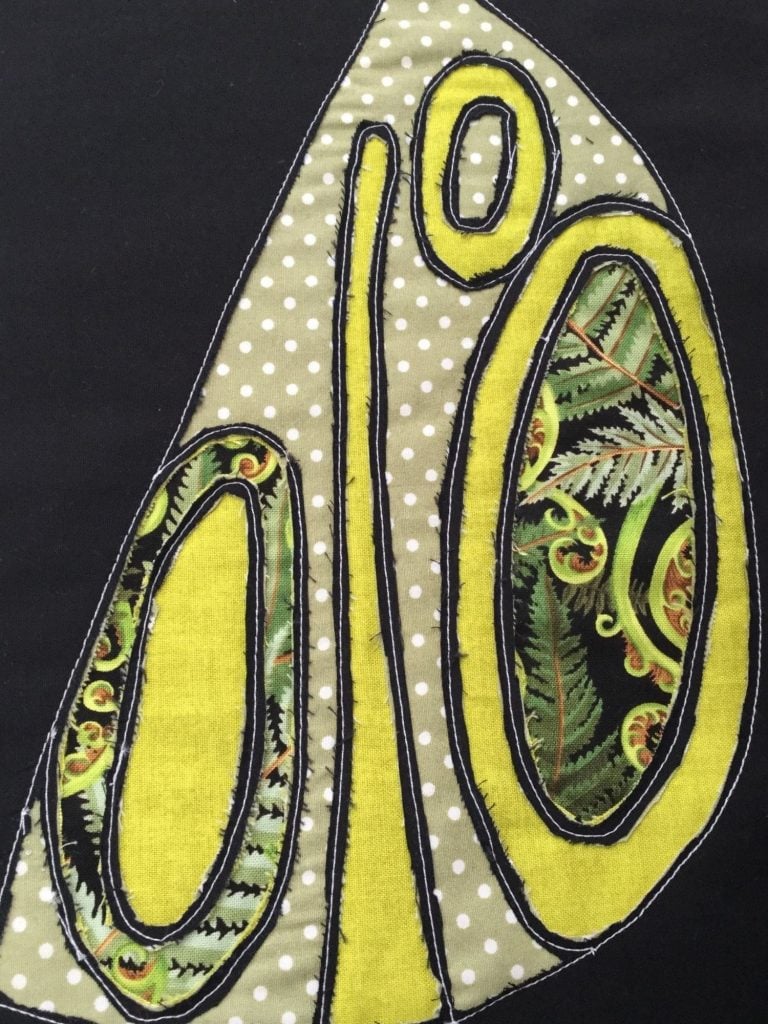 Studying with the School of Stitched Textiles
Because I was interested in machine embroidery and making textile art, I wanted to learn more about this too.  I invested in several books on the subject but felt I needed the motivation of a course so started searching online for a class in my area.  When I couldn't find what I was looking for locally I thought perhaps an online course that I could do at my own pace would be more suitable.
I spent months searching the internet for a course and the School of Stitched Textiles always popped up in my search.  Because the courses are accredited by City and Guilds, I felt this gave the courses added kudos.  Initially, I was torn between doing Textiles or Machine Embroidery and had to decide which level was most suitable.  In the end I went with Machine Embroidery Level 2 because I felt I had so much to learn. I also figured that I wouldn't feel out my depth with a more advanced course.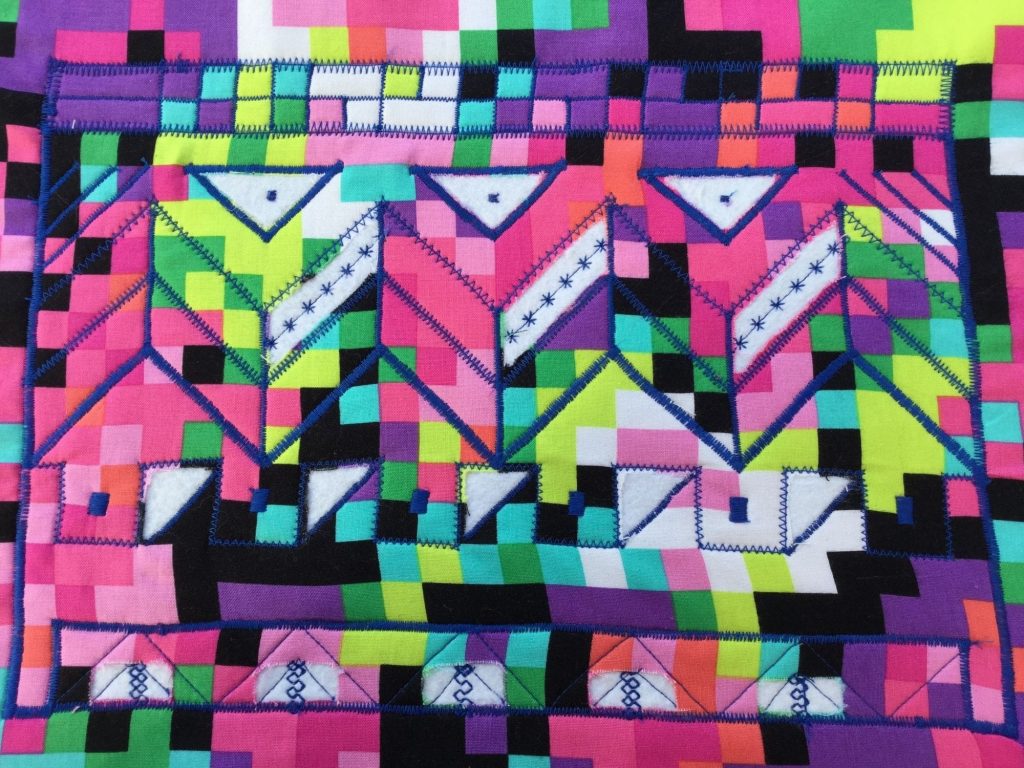 Machine Embroidery Level 2 was the perfect choice. I learnt so much, from researching an artist, something that I had never done before even although I attend an art class, to learning reverse applique which was also new to me. Learning about the different stitch techniques that can be done on a sewing machine and free machine stitching was a favourite.  I also enjoyed the design module which really made me think about how important the design aspect of a piece is.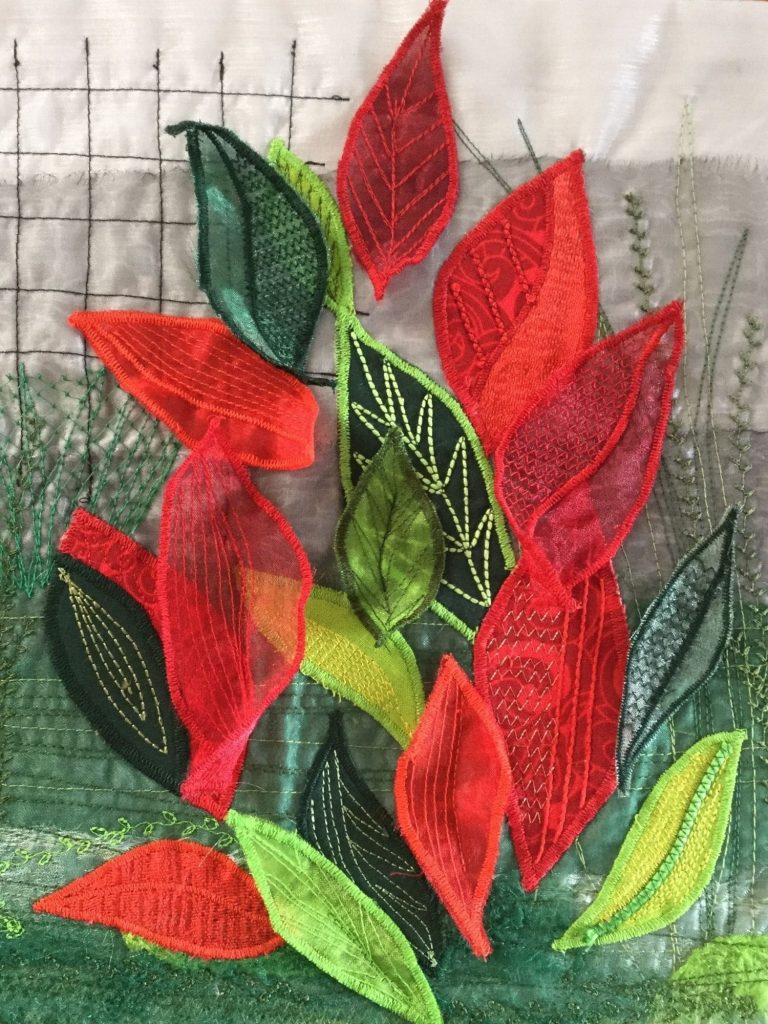 What's Next?
For the future I would like to make textile art and sell it online through my website.  This would allow me to combine my interests in sewing and art.  I may continue studying, but for now I will concentrate on improving the wonderful new skills I have learnt.
I would thoroughly recommend the School of Stitched Textiles to anyone who is interested in improving skills they already have or learning new skills.  The modules are easy to follow but at the same time challenge you to create something you would not have normally thought about creating.
My advice to anybody considering a course with the School of Stitched Textiles is to just do it.   I spent months mulling it over: Should I or shouldn't I? Was I good enough? Would I struggle with the course?  Everyone is so helpful and encouraging.  I enjoyed it so much I wish I had done it sooner.