Helen Plummer recently completed our Skill Stage 3 Machine Embroidery course and joins us today to share her experience. Helen was initially looking for a distraction and a new focus. However, after a few modules on our course, she found that her 'latent artistic side' was finally able to burst into full colour! Take a look at her work and the amazing advice she has for new students.
Helen Plummer
I enrolled onto the Skill Stage 3 Machine Embroidery course in November 2018 after a few local one-day workshops inspired me to look into the subject further.  I had encountered machine embroidery many years before, but it wasn't 'love' at first sight, I have to say.  Thus, it was quite an epiphany when years later, I found myself quite enthralled and excited by the idea of creating texture and design with my sewing machine, threads and scraps of fabric rather than just using it for dressmaking projects.  The bug had bitten!
My motivation? After the deaths of both my parents, losing two friends before their time and health scares with my husband and son I had grief and sadness overload. I felt unwell and in need of a distraction.  I had also been made redundant twice during this period and had reached a 'certain age' combined with a break in employment for a few years whilst supporting family through health crisis' so was shocked to find I had become almost unemployable.  A change in direction, a new focus, and an acknowledgement that my latent 'artistic' side could be ignored no longer led me to the door of the School of Stitched Textiles.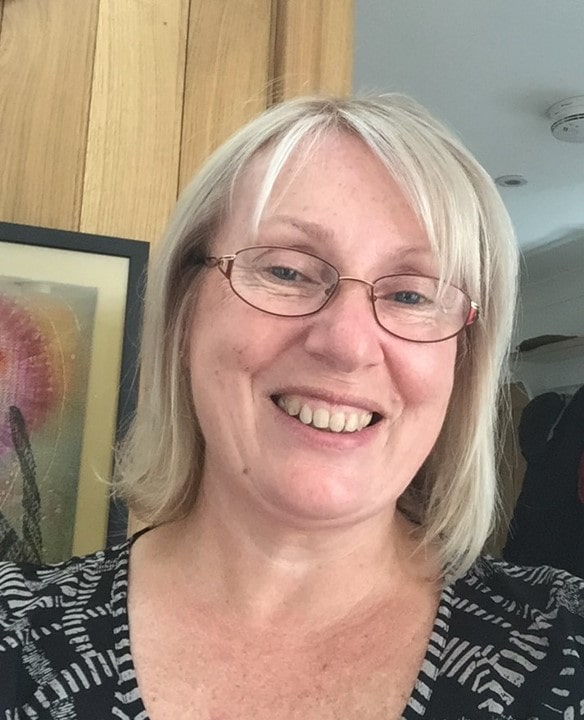 I chose an accredited course as I wanted something to show for my efforts, I could use it as a measure from where I started to show myself how far I'd come, if that makes sense!  I had 'O' levels but never really had the opportunity to study at a higher level and besides no-one had listened when I said I wanted to study art and design.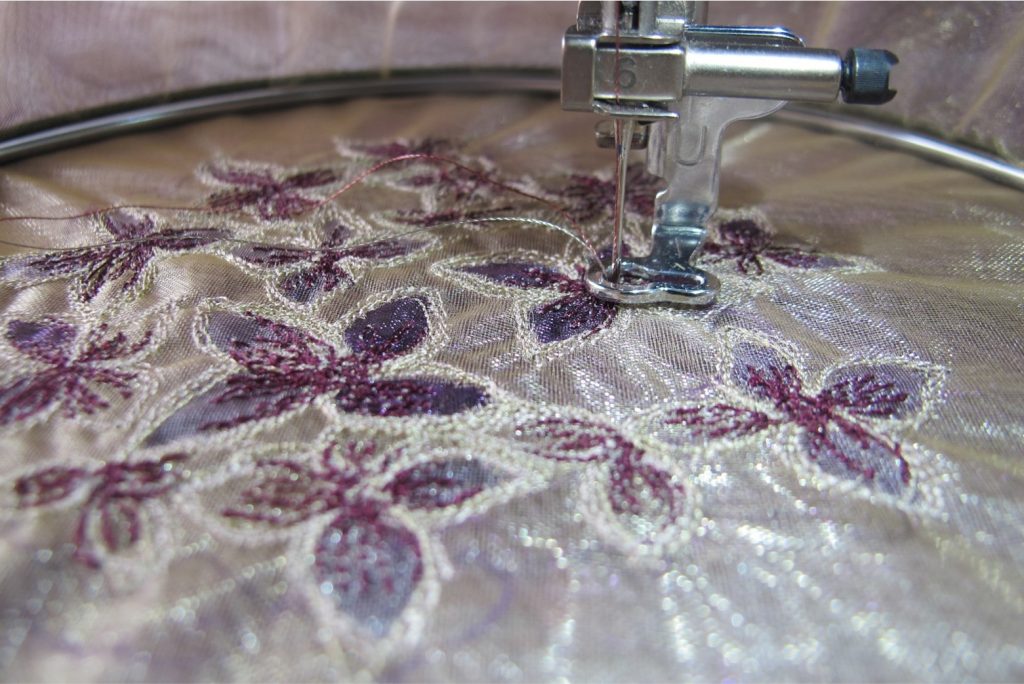 Would you recommend the course?
Would I recommend the course?  Absolutely!  Distance learning has fitted in with my life and I've worked at my own pace, although I have to be quite strict with myself to ensure I get on with each module and not procrastinate, but I think that's more a confidence thing rather than lack of enthusiasm.  I won't pretend that its been easy, but I've learned loads already and there's more still to discover.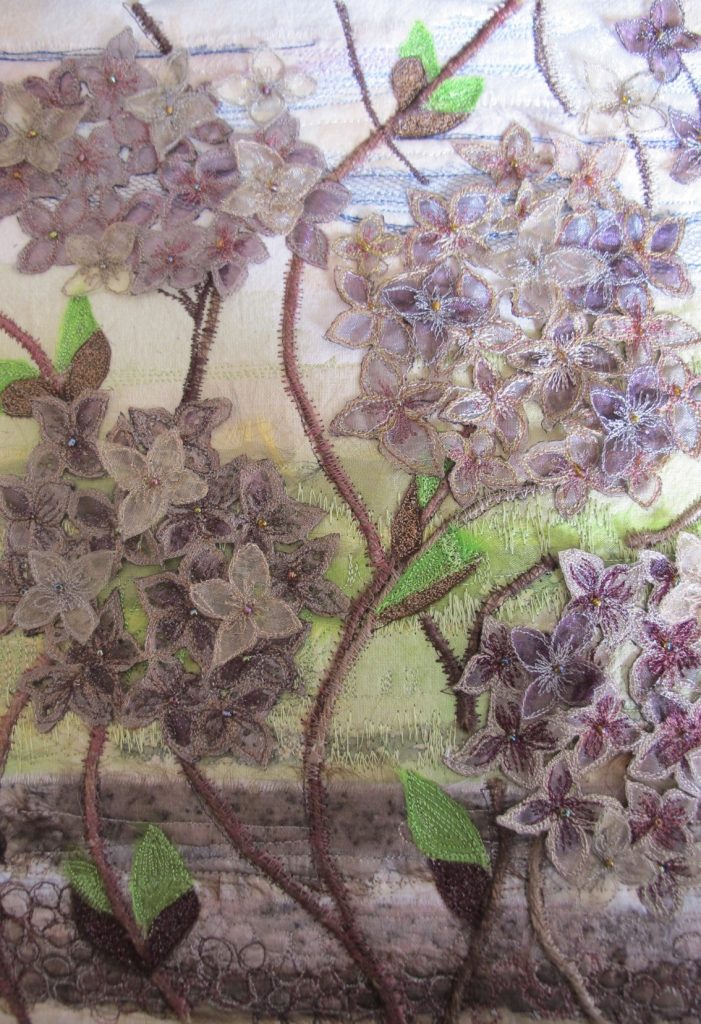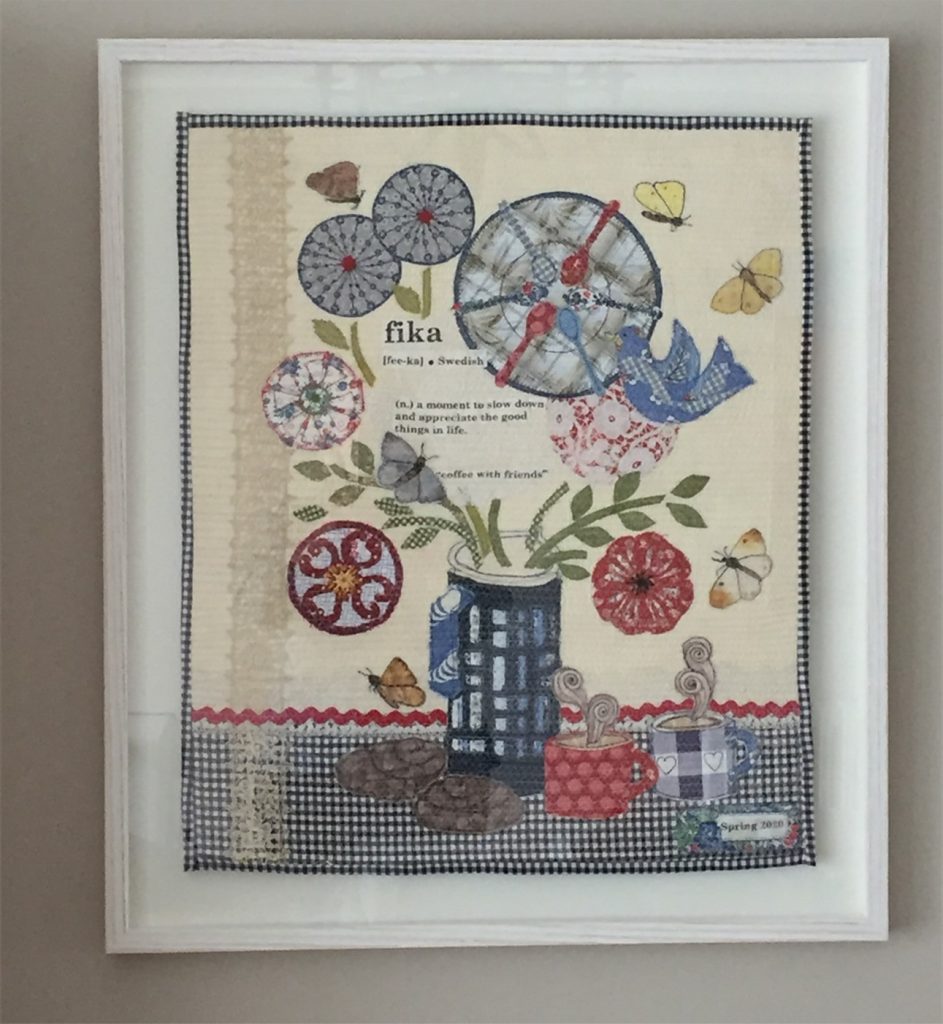 It's essential to take a deep breath and keep the faith.  During the course, I developed a love for my soldering iron, making holes, lines or watching the fabric shrivel before my eyes. I enjoy manipulating and layering fabrics, reverse applique, old fabric, charity shop finds, scrim and organza. I'm fascinated by water soluble fabric, I hoard everything now including packaging, but most of all, I love playing with colour on fabric or paper using paint, dye or my beloved Inktense pencils.  I'm also trying hard to improve my sketching and drawing skills as a way of keeping a visual reference but that's a work in progress.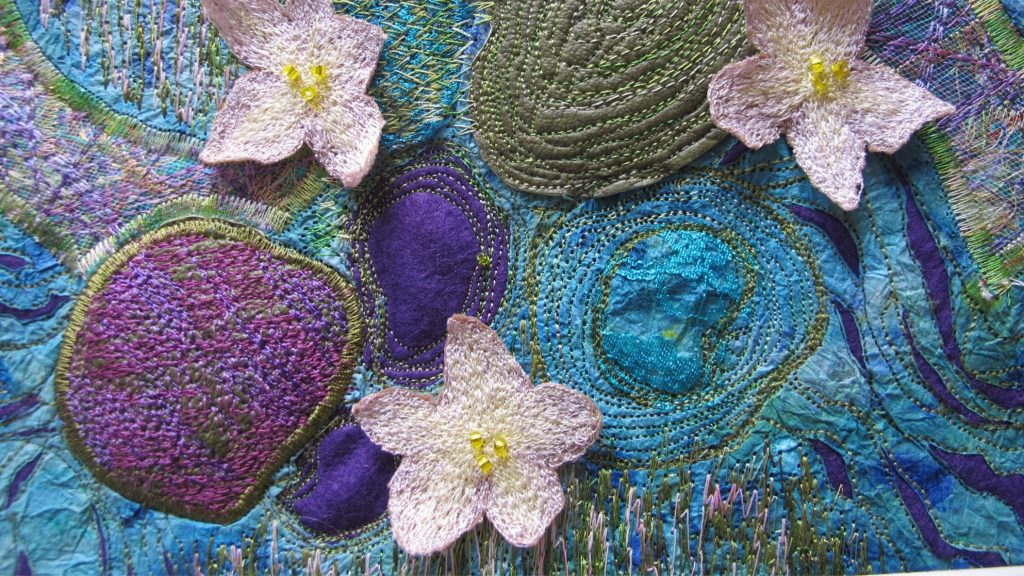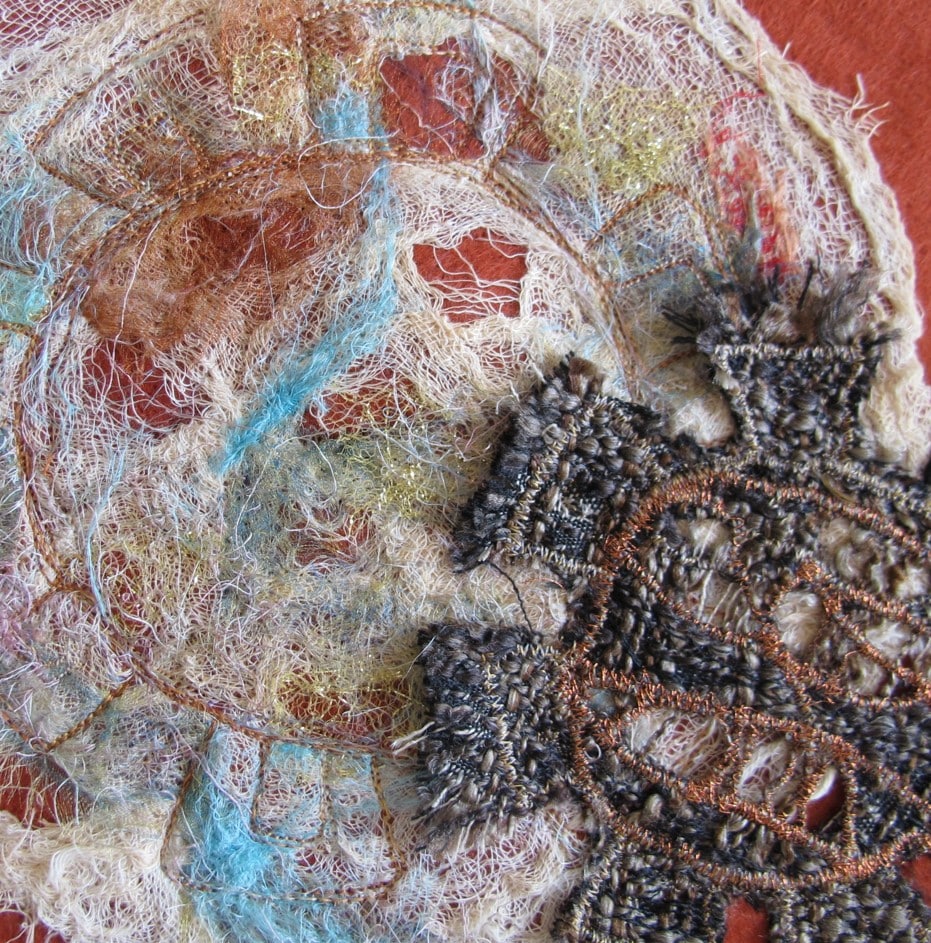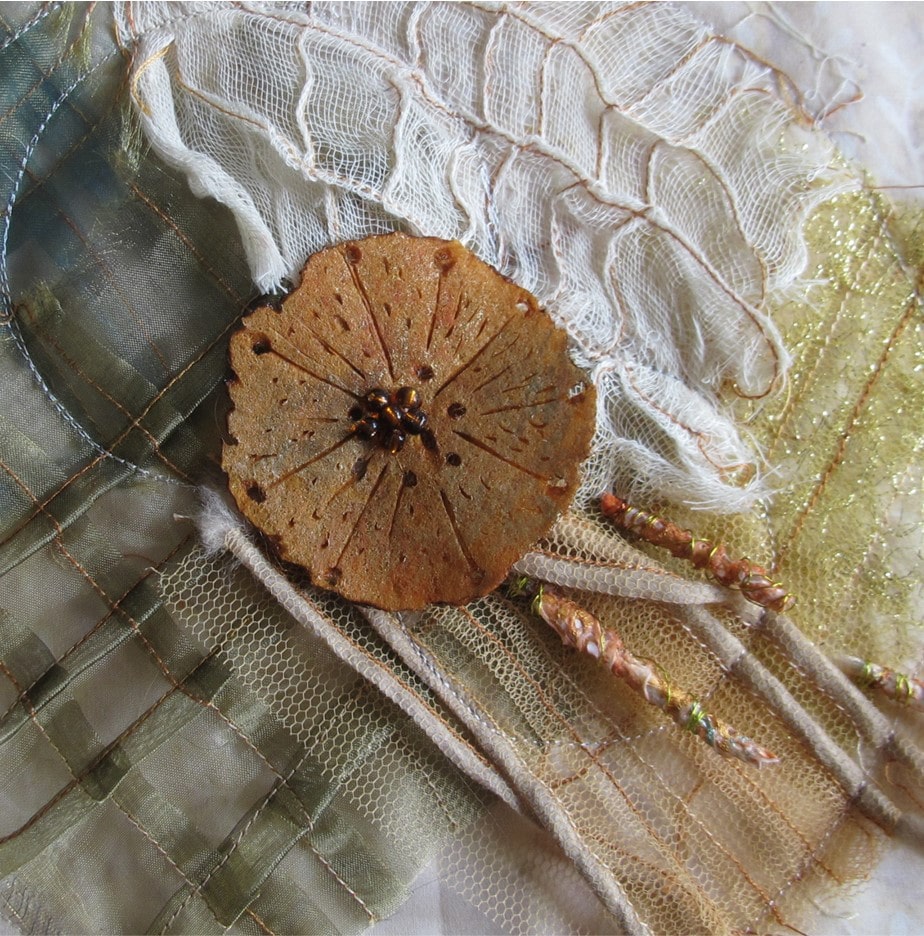 And so, my creative journey continues….  I've just started my L4 qualification in Machine Embroidery – I'm still experimenting, still growing.  However, it is my aim to display and sell pieces of my work. I would be so thrilled to work to commission for a client.  I would encourage anyone to try machine embroidery so my teaching workshops in the future is also a possibility.  I'd like to think I might ignite the spark in someone else that was lit in me by my tutors to be creative. Maybe I can help someone find an interest that just makes their lives a little brighter. After all, doing something creative is balm for your wellbeing – it's good for you and no calories included!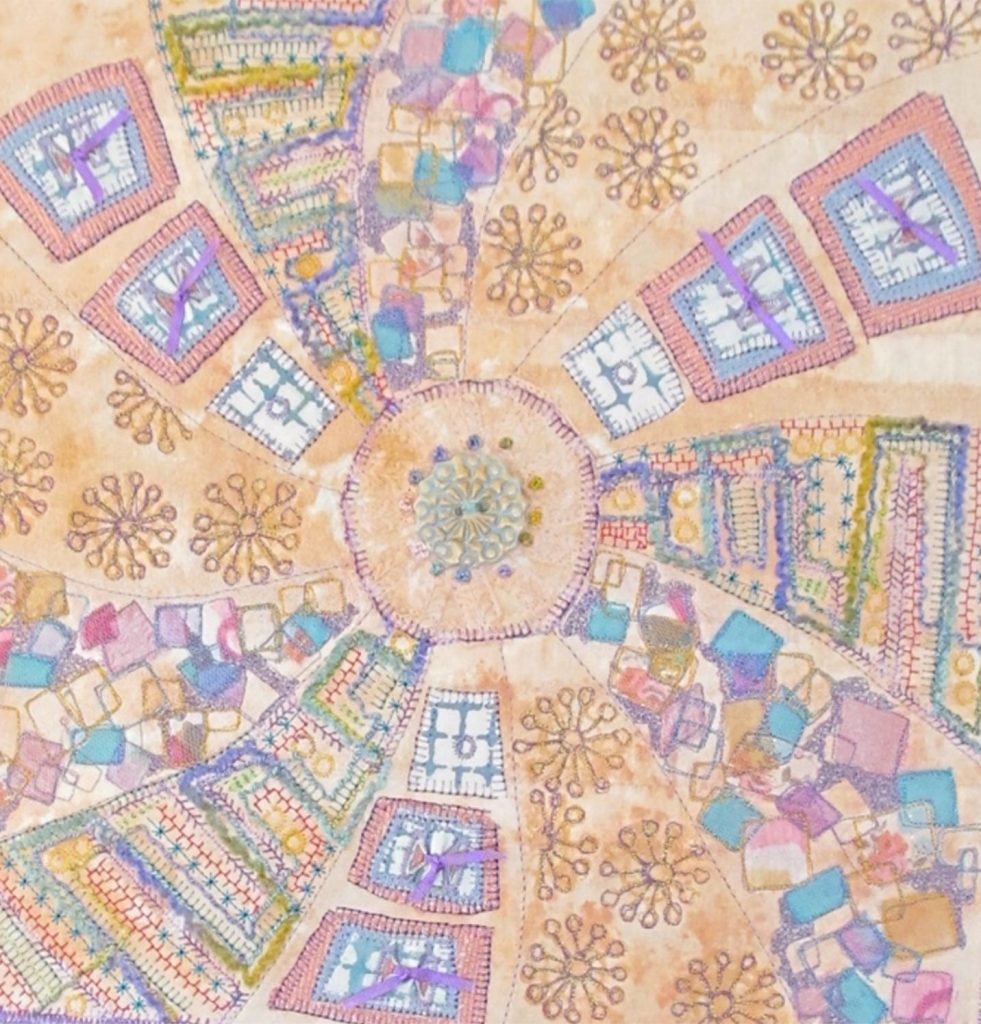 What would your advice be?
What advice would I give to new students, apart from 'go for it'?
Try to get as much knowledge and understanding you can on a subject. Use lots of resources and try not to rely totally on the internet.  There are many excellent day classes or workshops on offer, try them.  Some of these have transferred well to zoom during the pandemic reaching a wider audience and are excellent.
Look at everything, closely, deeply, inquisitively.  Photograph things that interest you. Keep a sketchbook if you can. Or if like me, you don't have a background in art and have never done this before, then have a go! I know it can be daunting – I get white page fright!
Lastly, don't overlook the humble book. I was once told to 'read around a subject' to discover the depth and breadth of it.  There is much wisdom to be gleaned from the pages of a book and truly a part of my journey.