Grazyna Cox has completed our Skill Stage 2 Hand Embroidery course and shares with us her very own creative journey.
Previous experience
In the early 1950s I watched my grandmother as she used a Singer treadle machine to make family clothes. I was desperate to have a go. As a teenager my Aunty taught me to make dresses.  Alas my sleeve setting was never as perfect as she wished. Whilst raising a family, and a career in education, I made up cross-stitch and tapestry kits. I also experimented with knitting. In retirement I started paper-crafting, quilt making and taking extended stays in Thailand.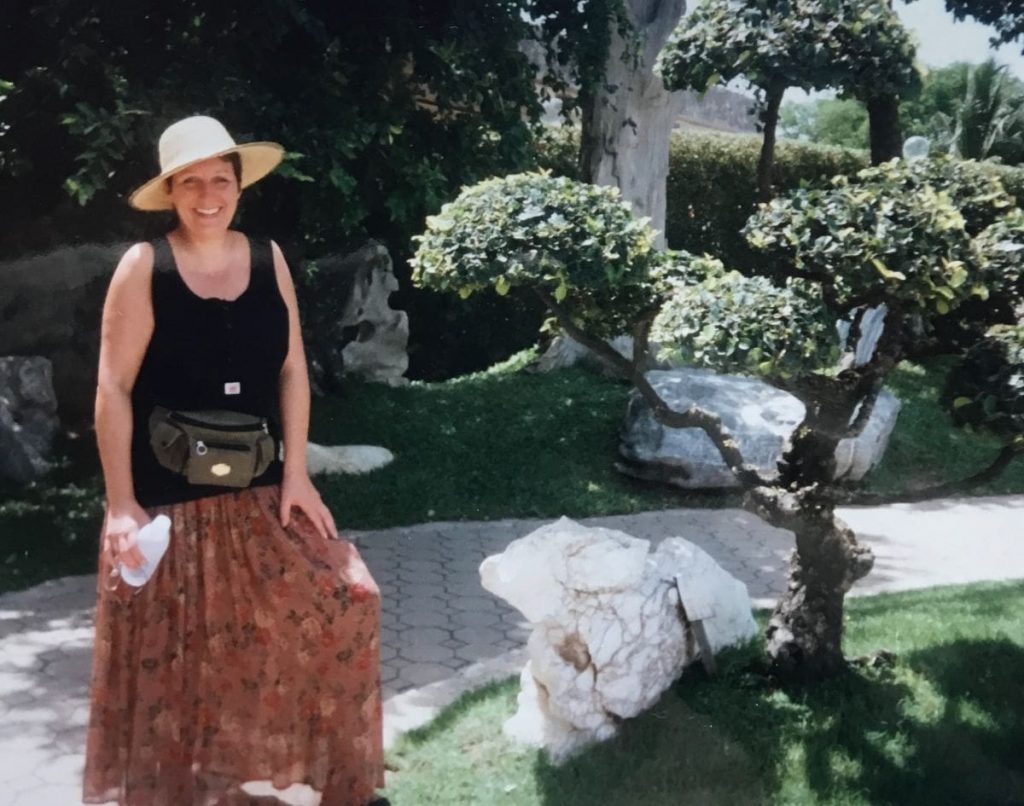 What was your motivation for doing the course?
After my husband passed away in 2019, I cut out squares from his shirts and made a quilt. I then turned to sewing on left-over shirt fabric and then to embroidering on fabrics both old, e.g. a pillow case, and new, to make quilt panels. These had Pinterest as inspiration, words to describe my emotions, and occasionally a photo. I began to enjoy the process of hand embroidery. However, I became increasingly frustrated that they were not turning out as I thought they would; I had a very narrow range of embroidery skills.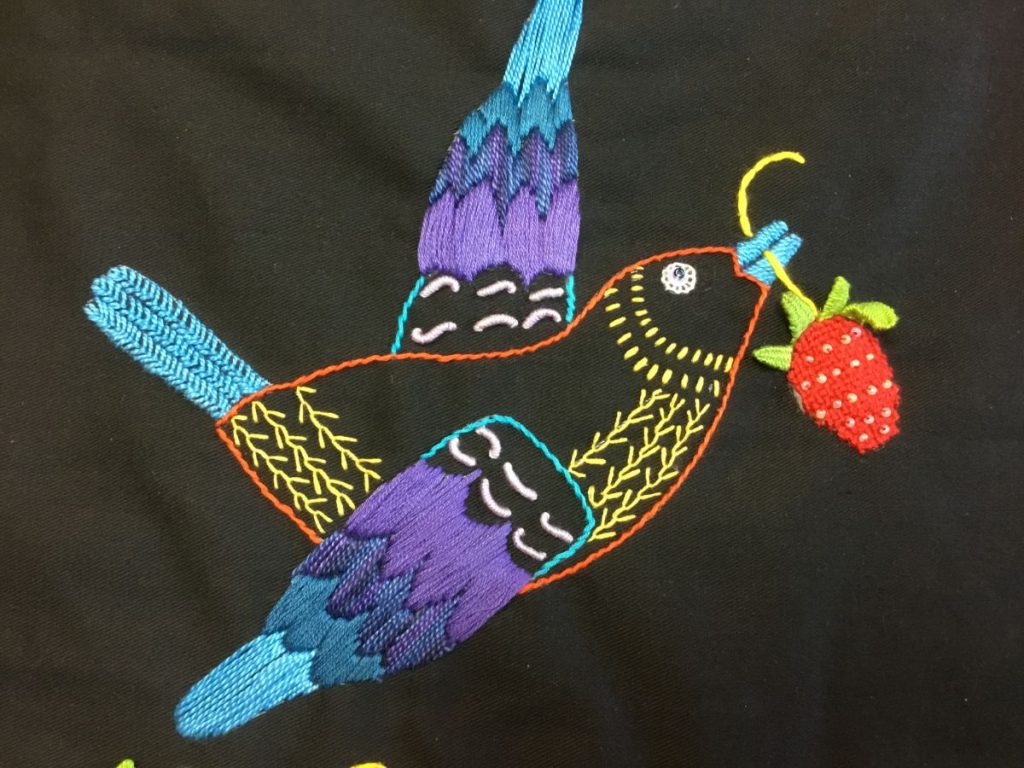 Why did you opt for an accredited course and what attracted you to SST?
I google searched for 'embroidery courses' and SST caught my interest.  Although I had studied to gain professional qualifications, I was not familiar with City and Guilds; I knew they had a great reputation and were widely recognised for their high standards of teaching and assessment. After reading the website I was amazed at the number of courses and what they had to offer both in content and support. I found that the Hand Embroidery courses offered 'the ability and confidence to create my own designs'. That, I realized, was the skill I needed to develop. I enrolled at Skill Stage 2, Hand Embroidery.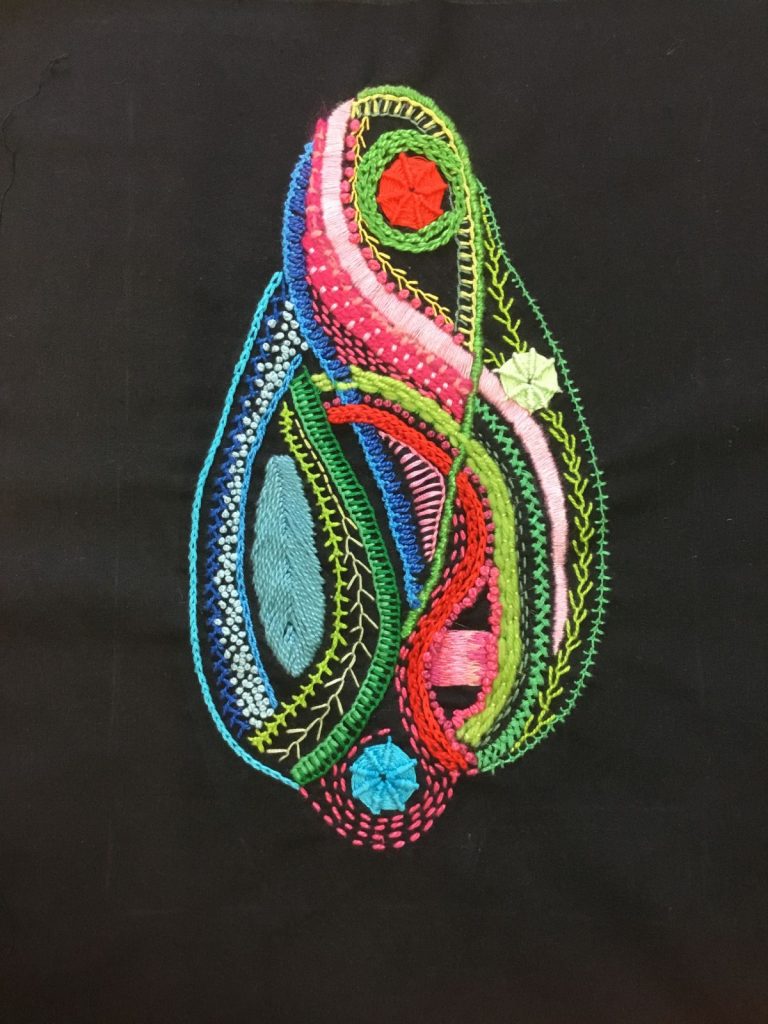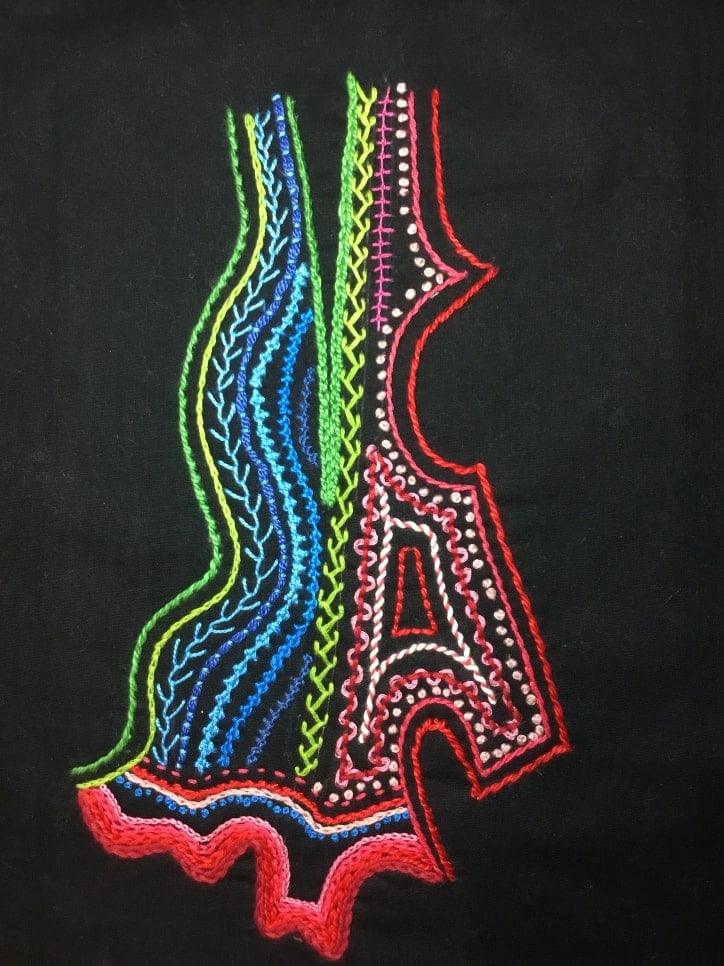 What have you found to be the most helpful thing you've learnt as a result of the course?
Of the many things that the course has taught me it is that hand embroidery can be so much more exciting than I knew it to be.  Researching into other artists' work, across all mediums, proved to be invaluable; I began to learn to design my own samples. Trying new techniques, which pushed out of my comfort zone, showed me future possibilities I could incorporate into my own work.
As for my final assessment piece, I was thrilled to see it hanging, knowing that all the learning and guidance had led me to designing, making and completing a piece I was proud of and that was uniquely mine.  On the back I made a pocket that holds the written story of the memory I was trying to evoke.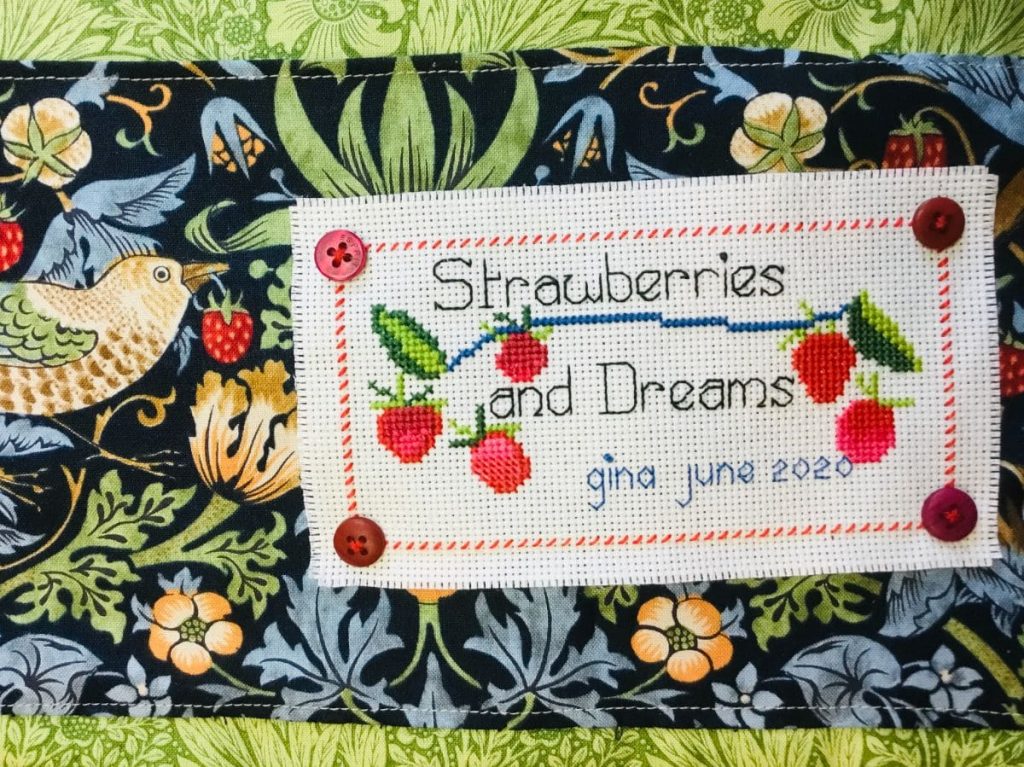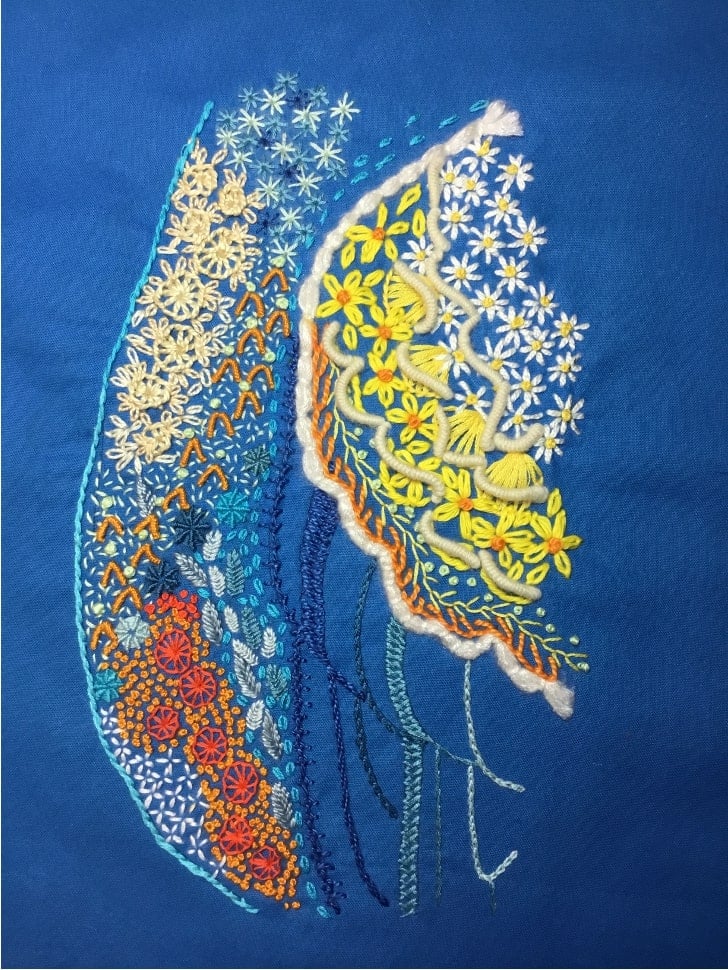 What are your plans next?
As I progressed through Level 2, I was becoming aware that my style was beginning to evolve. I want to learn and develop more: to be bolder and perhaps a bit more experimental in choice of fabrics and threads. In August I enrolled for Level 3 Hand Embroidery.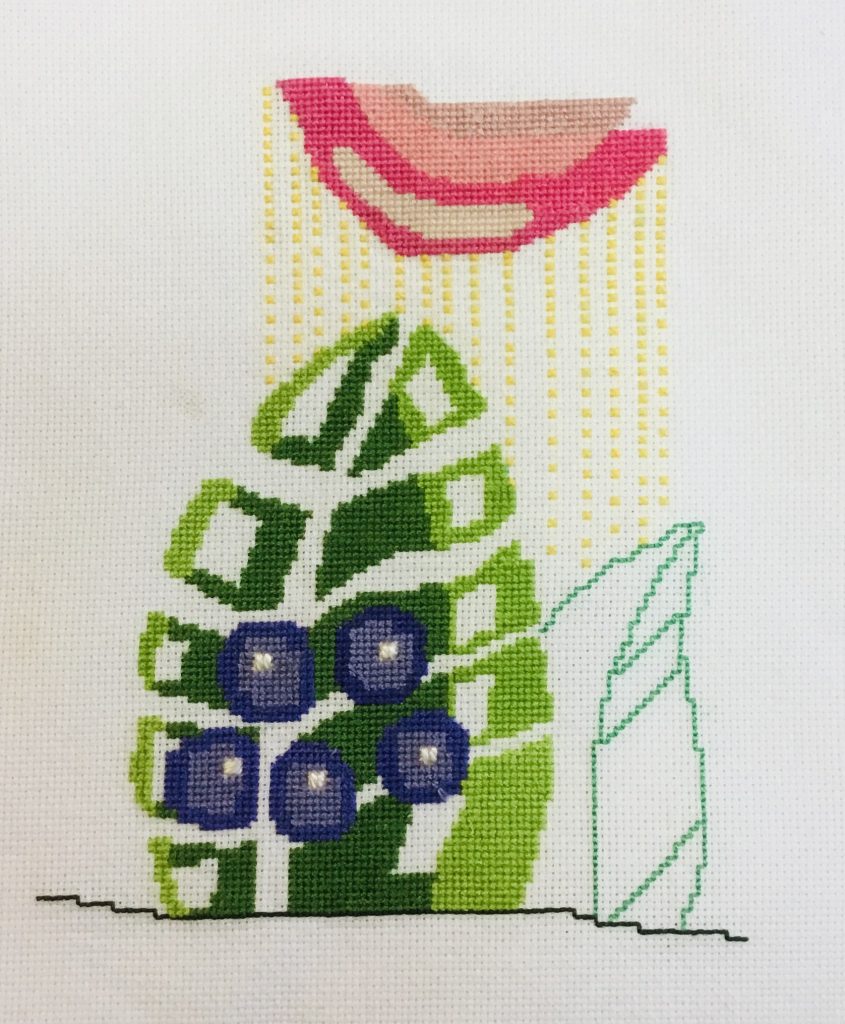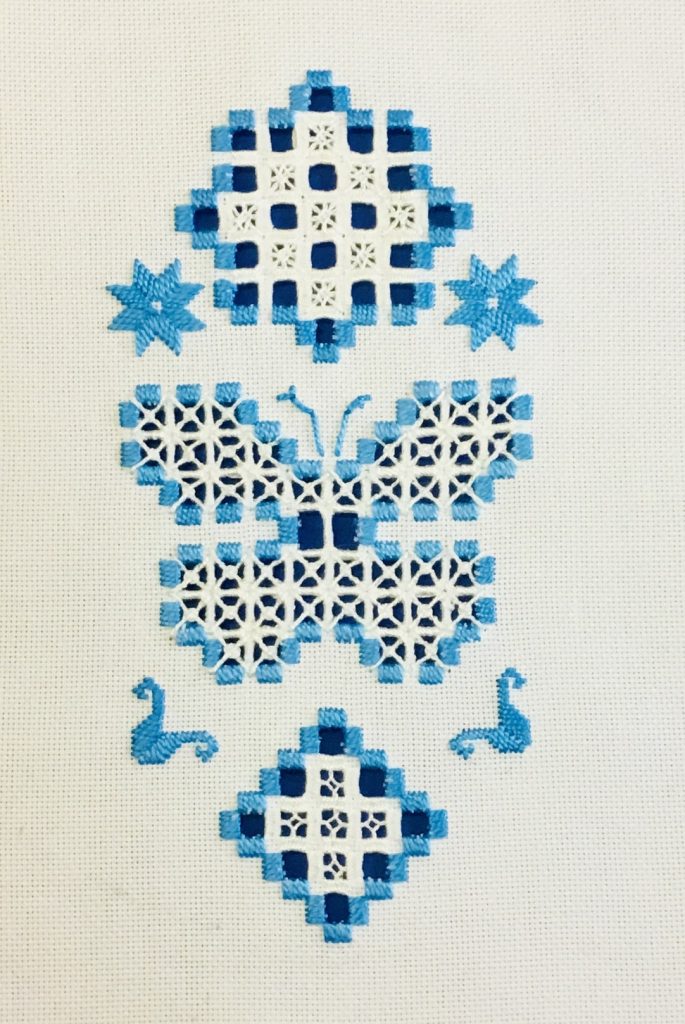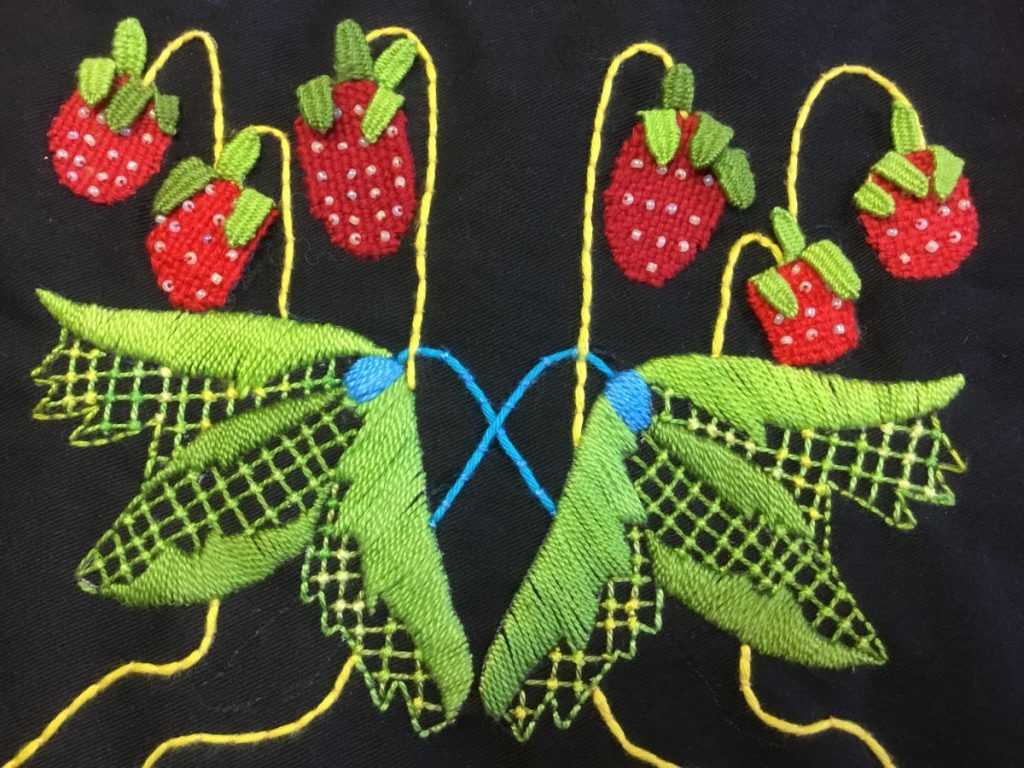 Would you recommend the course?
Yes. The course has taught me more than embroidery.  It has taught me to open my eyes and be inspired by the things around me. As importantly, I'm slowly ditching the notion of perfection. There are challenges, e.g. new techniques, new ways of utilising technology, but the encouragement and guidance are second to none. Online videos guide you through the technology; previous students work can be viewed and admired; a dedicated Facebook page enables the feeling of community and support.
My tutor's comments were always positive and constructive, and especially reassuring when I had such a frustrating time trying a new technique.
Advice to new students?
Relax and enjoy the course.
In a nutshell, everything is in place; everyone is willing you to succeed.