Ailsa Hall enrolled onto our Textiles Skill Stage 3 course in May 2020 and has recently completed and achieved her City and Guilds accreditation. Ailsa has been kind enough to share her experience of studying with us. This is her Textiles stitch journey. Don't forget to take a look at other Graduate Stories here. 
Previous experience
I have always enjoyed knitting and sewing. It was my father who bought me my first modern sewing machine (it had zigzag stitching!) which I used to make some of my own clothes although I really did very little craft work with it when I was younger. As I grew up, I started to dabble in a variety of different crafts, trying everything from watercolour painting to spinning! However, more recently I have been drawn more towards machine embroidery and patchwork as well as felting and weaving. I really like combining the different forms.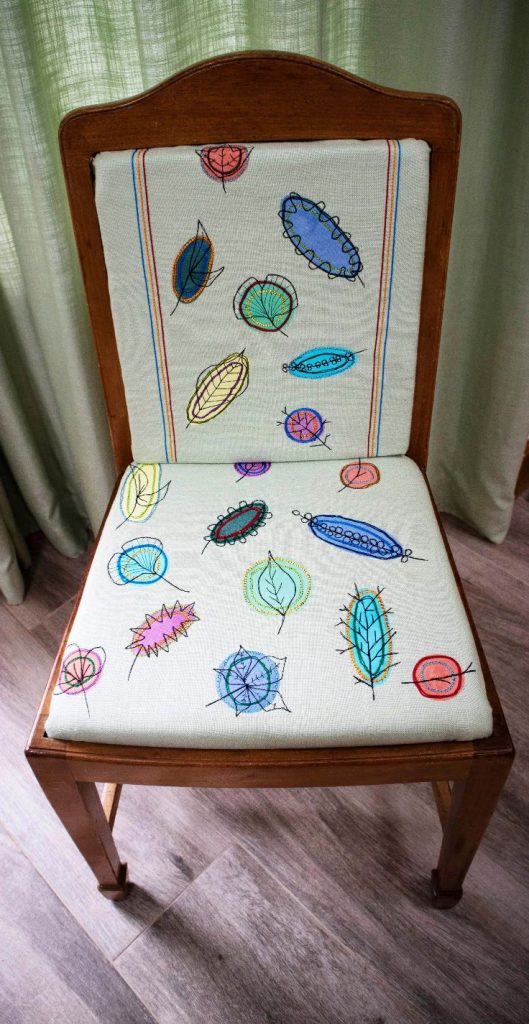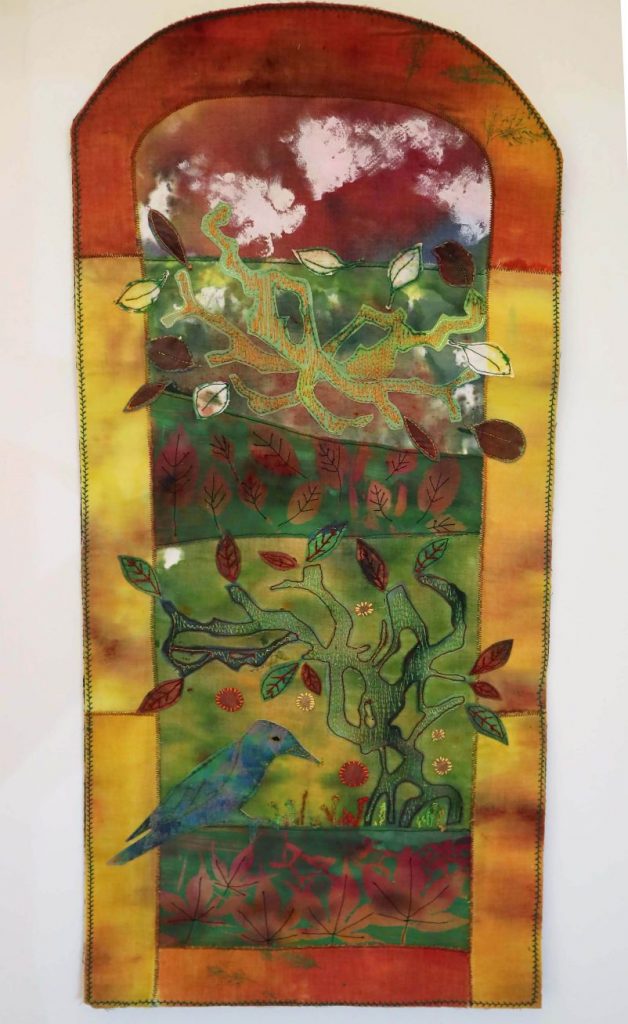 What was your motivation for doing the course?
My main motivation for enrolling on the course was to give some structure to my work, from the design to the final piece.  And having tried so many different textile practices without much professional guidance I wanted to learn the best ways of working.  There were also many things on the course which I hadn't tackled before, such as fabric painting and dyeing and making buttons, beads, and tassels so I was very much looking forward to learning these new skills.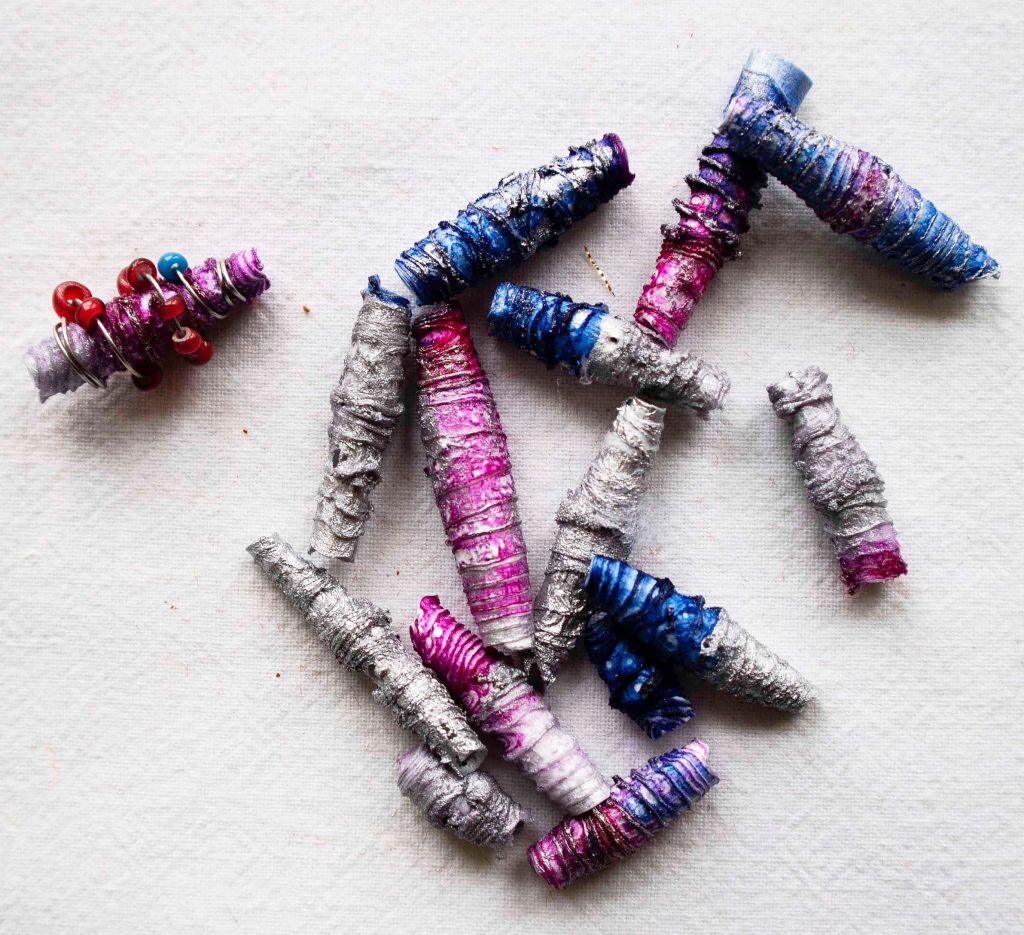 Why did you opt for an accredited course?
For me, it was important to be motivated by a tangible endpoint so having an accredited course really suited me as something to aim for.  I started the course during lockdown, so it was ideal to have something online with remote learning.  I had also just semi-retired so I was able to fit the course around other activities I had planned and the work I was still doing.  The flexibility of the course was invaluable.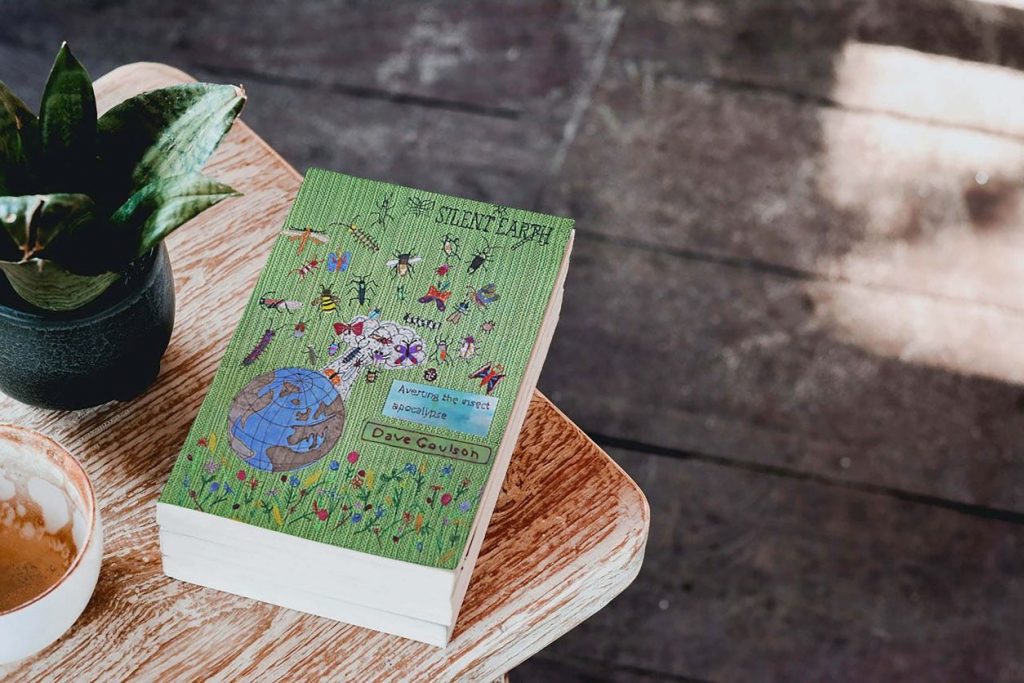 What have you found to be the most helpful thing?
I loved the design modules and learning how to use resources from other artists for inspiration.  I really don't think I would have had the confidence to make my own designs and pieces without the direction and guidance of the course and the feedback from the tutors.
The course has certainly given me a great taste for learning about textiles, their history and how they can be made into beautiful objects.  So, my plans next are to continue studying as I still have a lot to learn.  I would like to enrol onto the Foundation degree course in Textiles Practice at the Bradford School of Art.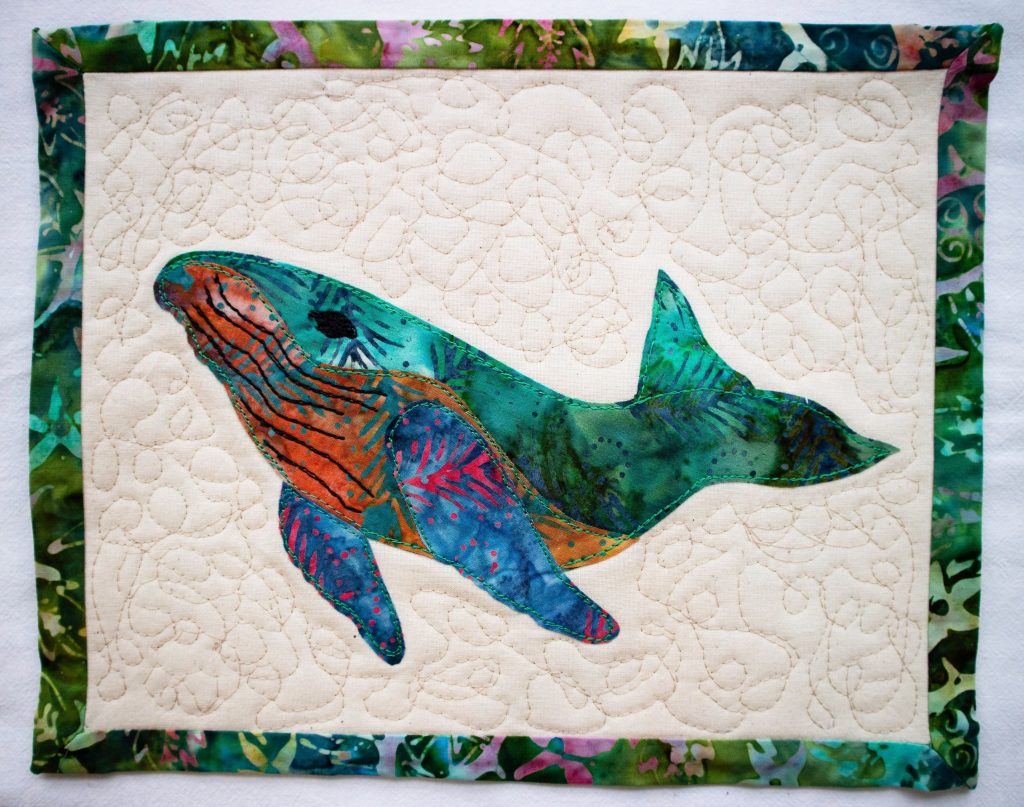 Would you recommend the course?
I would have no hesitation in recommending the course to others.  I thoroughly enjoyed it. Even the modules on Business Planning and Marketing, which I found a challenge, allowed me to understand more about what small businesses must do to get going.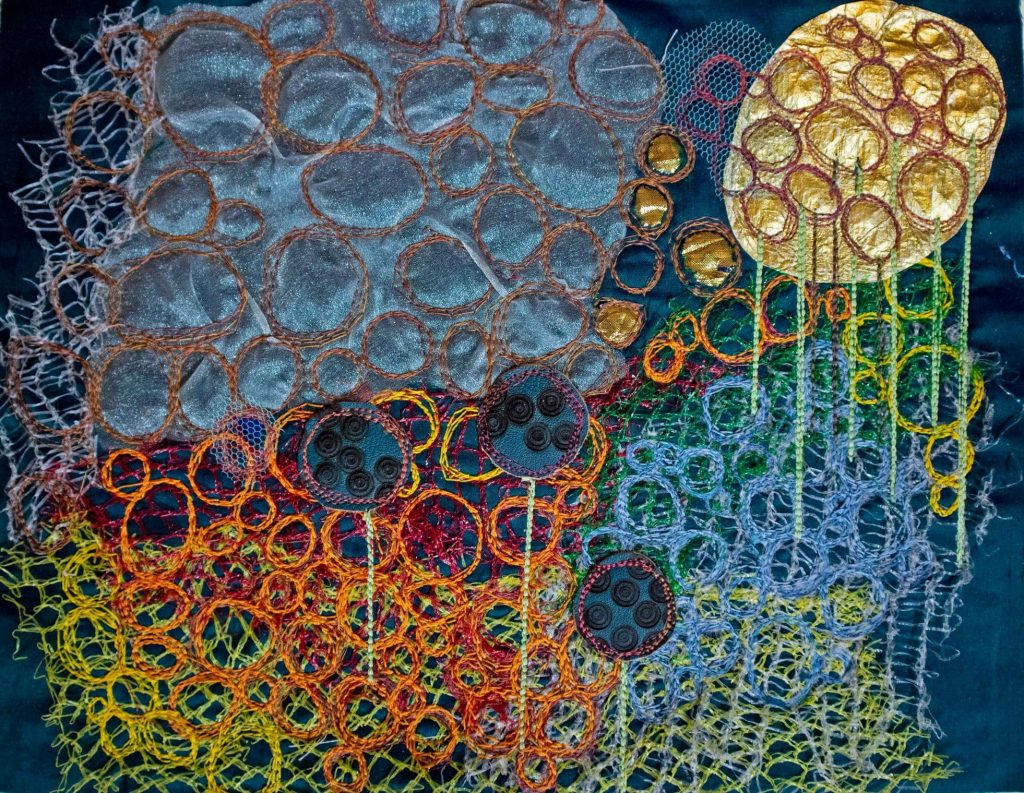 What would your advice be to new students?
My advice would be to don't hesitate to try new ideas and to push yourself out of your comfort zone.  Some pieces will not be so successful but that is part of the learning process.  Keep notes on everything. You never know when you might want to come back to something and try it again.  Listen to the tutors and especially other students. They can be a great help too if you get a bit bogged down.  Enjoy!