Catherine Redford is probably best known as a quilter. But her love of learning and developing new techniques has undoubtedly secured her reputation as a truly multifaceted fibre artist.
Growing up in the UK, Catherine Redford learned how to knit and sew; techniques she uses to enrich her quilts with individual flair. Her quilts are often embellished with hand embroidered stitches, bead work, fringes, tassels, and may also feature stitched motifs inspired by her love of folk art.
Her website is brimming with an assortment of classes including wool applique, Dorset buttons, working with scraps, hand embroidery techniques and English paper piecing. All of which demonstrate her diverse set of skills and passion for individuality.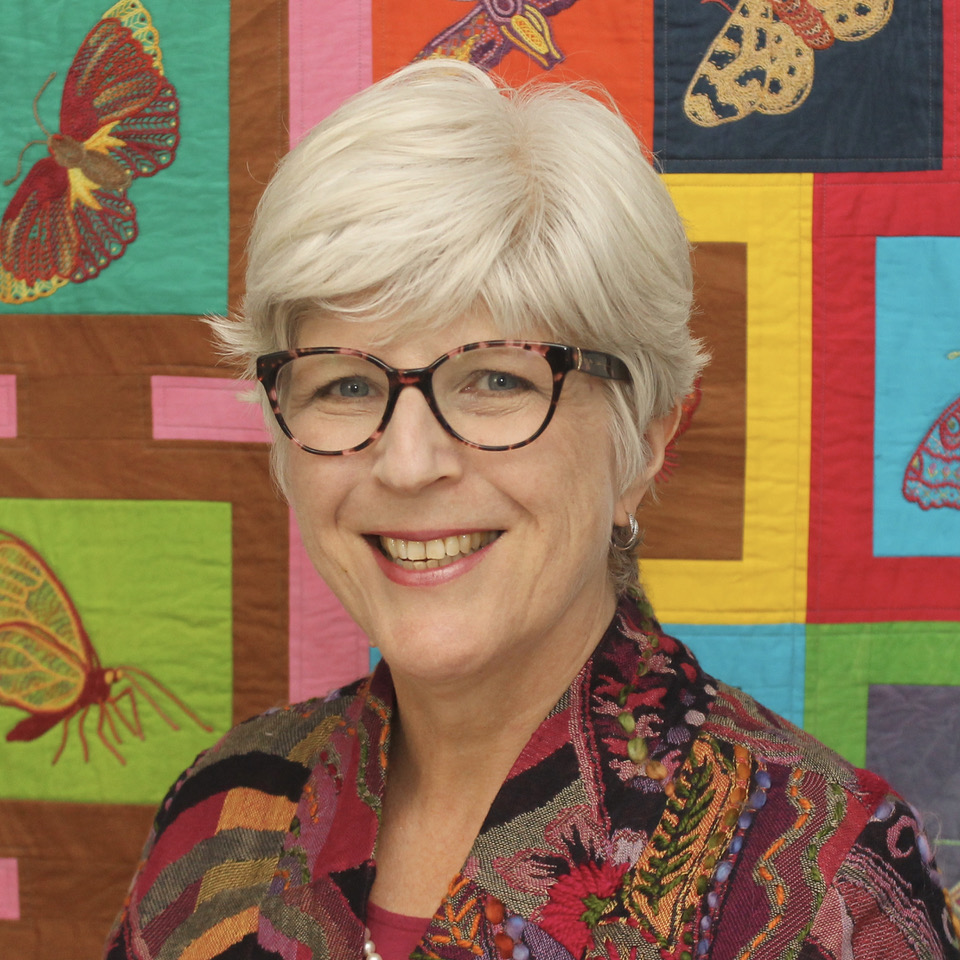 Catherine Redford is an award-winning fibre artist, teacher, designer and published author. We're thrilled that we got the opportunity to probe her about recent projects, inspiration and find out whether she really does have a favourite technique.
Can you tell us about projects you're currently working on?
I tend to work on several projects at once. I'm currently working on ideas for a beginning to quilt class to be taught in a series of workshops online. I also have a set of small improv-pieced quilts that are machine quilted with the walking foot and then embellished with hand stitching.
Work has begun on a scrappy quilt using bits of fabric from my recent studio drawer clear out and I always have embroidery designs on the go. The most recent ones have included some Sashiko inspired stitching combined with some Folk Art style chain stitch. Perhaps reminiscent of traditional Blackwork, or perhaps not?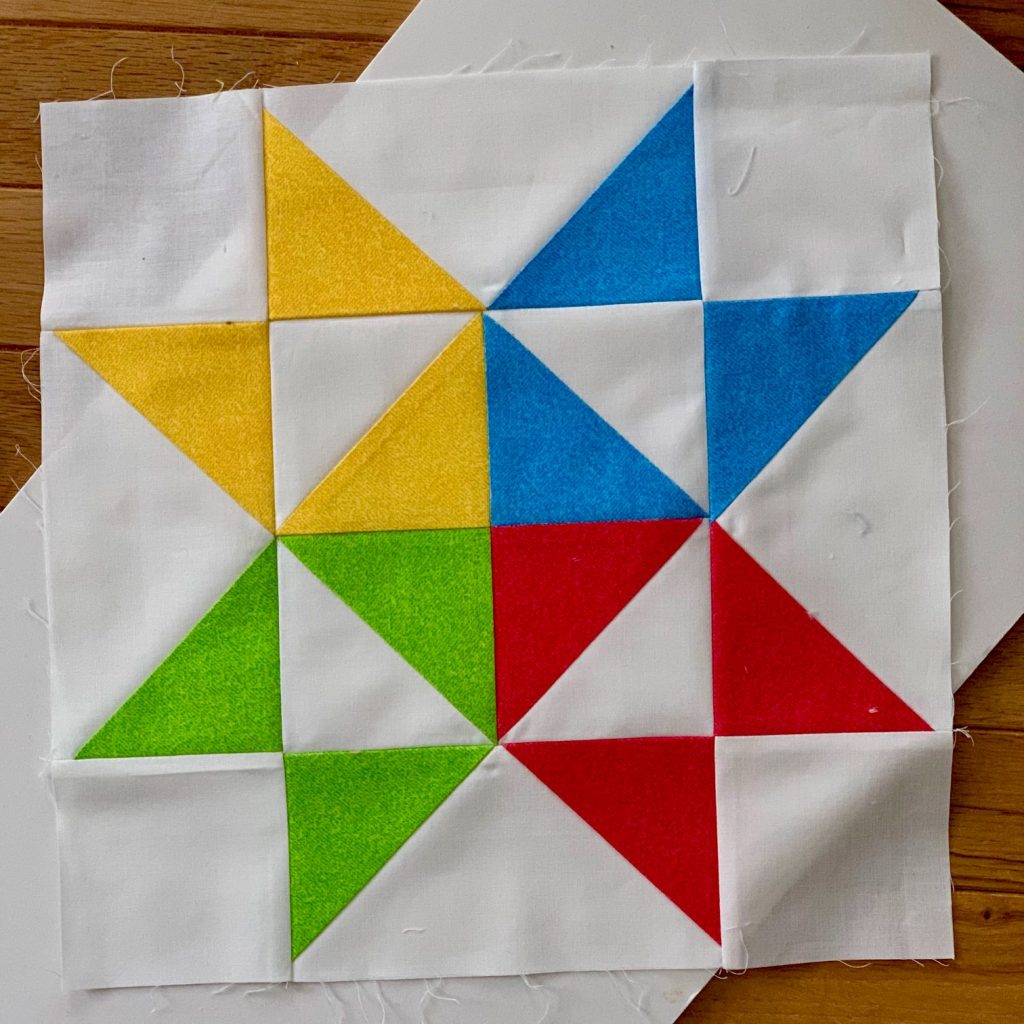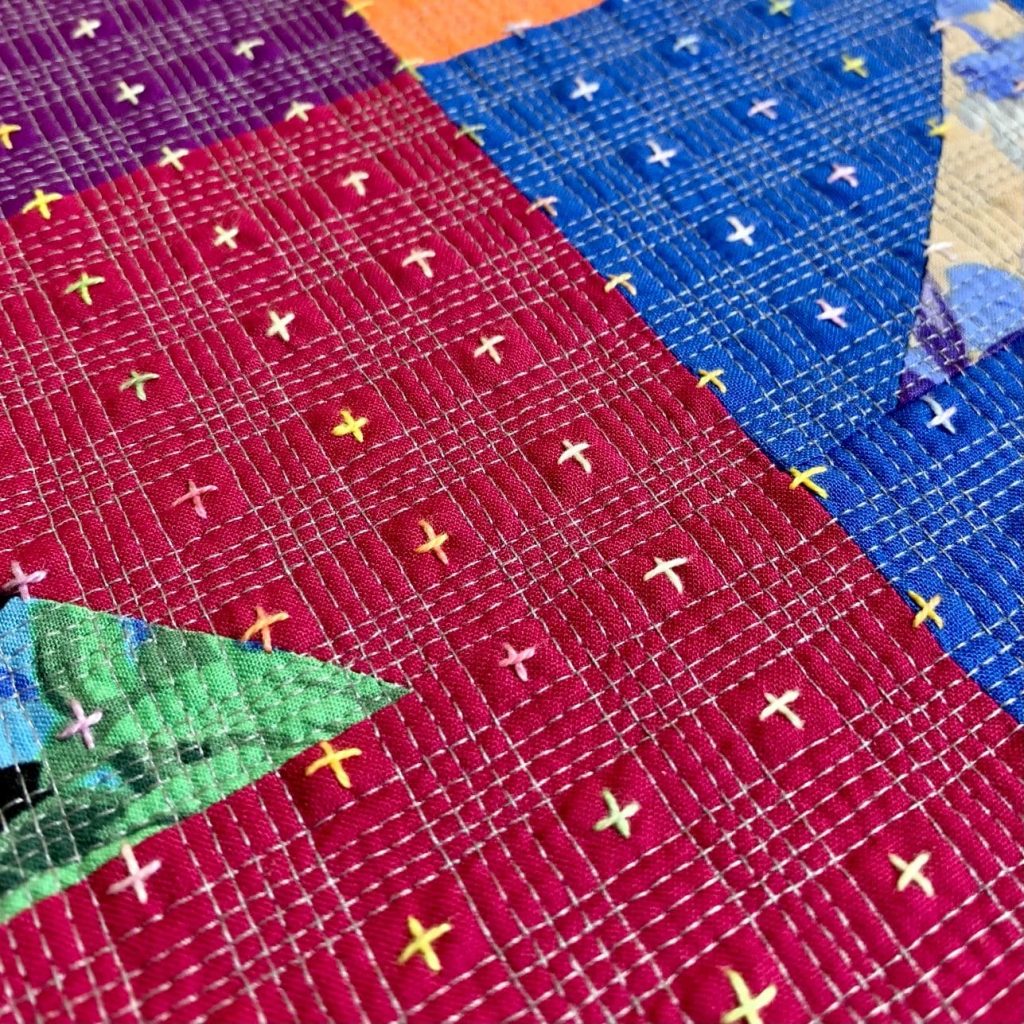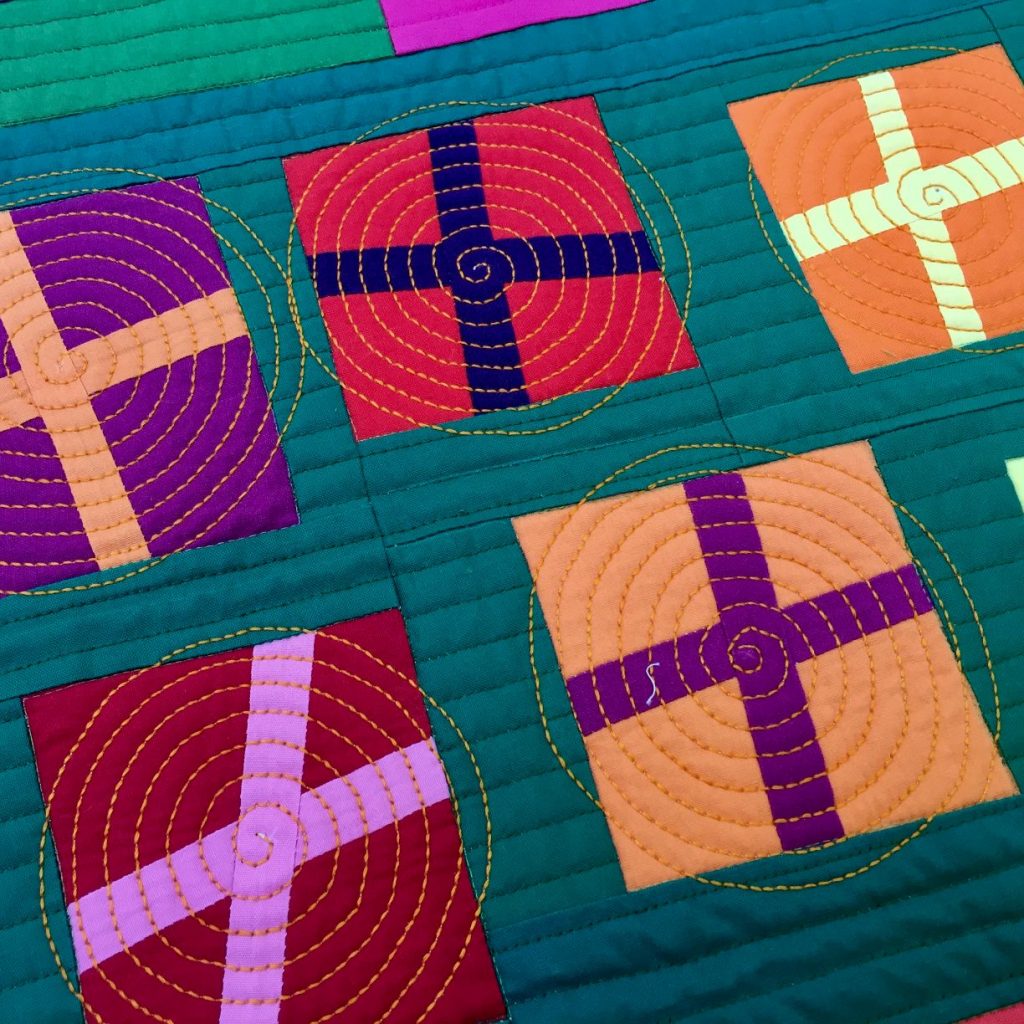 How did you get into stitching?
My first real memories of stitching are of a stamped tablecloth that I embroidered for my grandma. I was probably about 8 at the time. My mother was a Domestic Science Teacher and her best friend was a self-taught dressmaker/seamstress so there was often a sewing machine set up on the dining room table.
I quickly realized I just like making things! I made dolls clothes and small stuffed animals, embroidered my jeans, and learned to knit from Grandma. We had sewing lessons at primary school and learned embroidery stitches there. I enjoyed needlepoint while studying for my finals at University!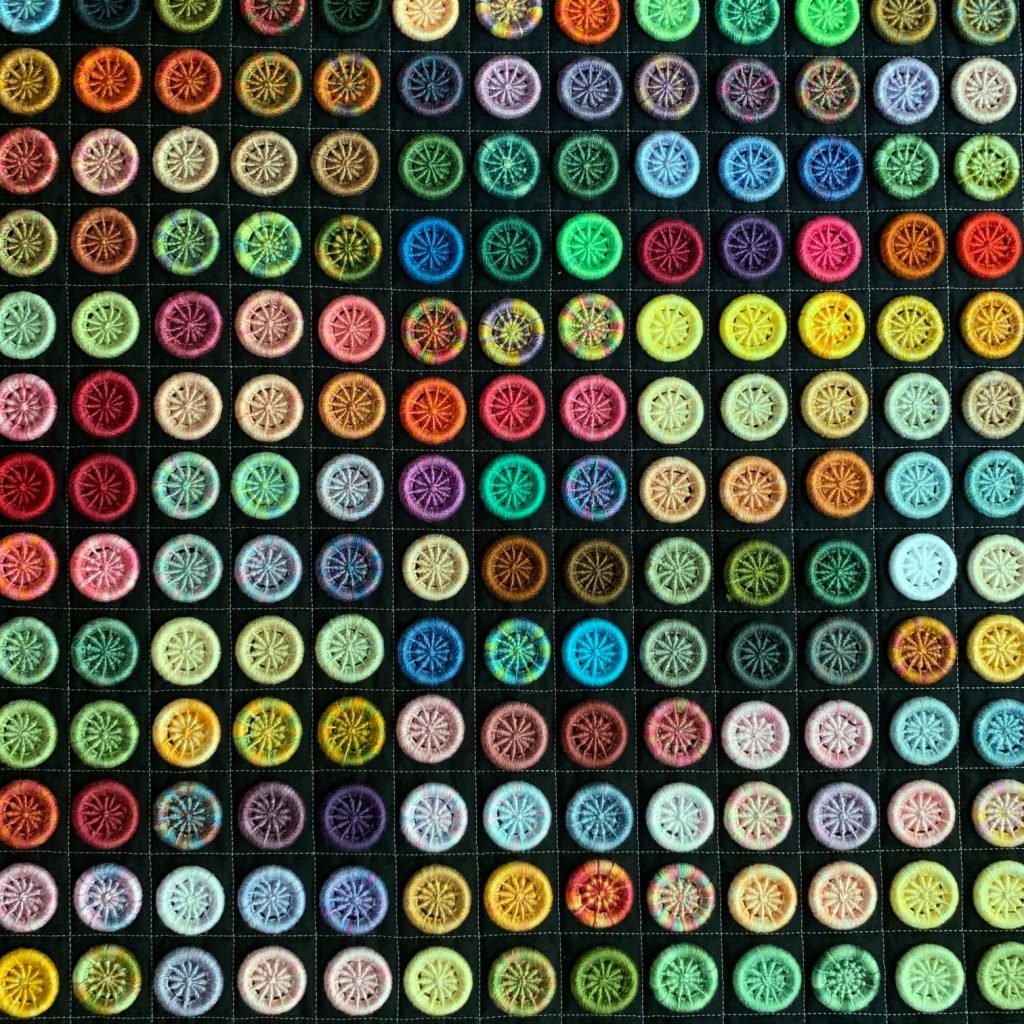 It must have been quite a change to re-locate to the US after being brought up in the northwest of England (where we are based!)? Did you find that inspired or altered your approach to your crafts?
I'd like to think we moved out of a sense of adventure and curiosity. My husband had been offered a job by a US communications company. They obtained the necessary visas for the family; we sold our home in NW London and moved to the suburbs of Chicago. I had just had my first cross stitch design accepted for publication by Cross Stitcher magazine. Phone calls to the UK cost a $1 a minute and the internet was still very young. That was the only cross stitch pattern I ever had published!
I had lots of free time as the children were all in school, I didn't have a work permit and there was only so many hours of volunteering I wanted to do. Materials were much cheaper and more widely available in the US. I made several friends who were quilters and decided to find out more.
I took an introductory class and as soon as it was finished, I booked another one. We didn't know if we were going to stay permanently in the States so I decided to learn as much as I could. That way, if we were to return, I would have learned something new and perhaps would be able to make it into a career?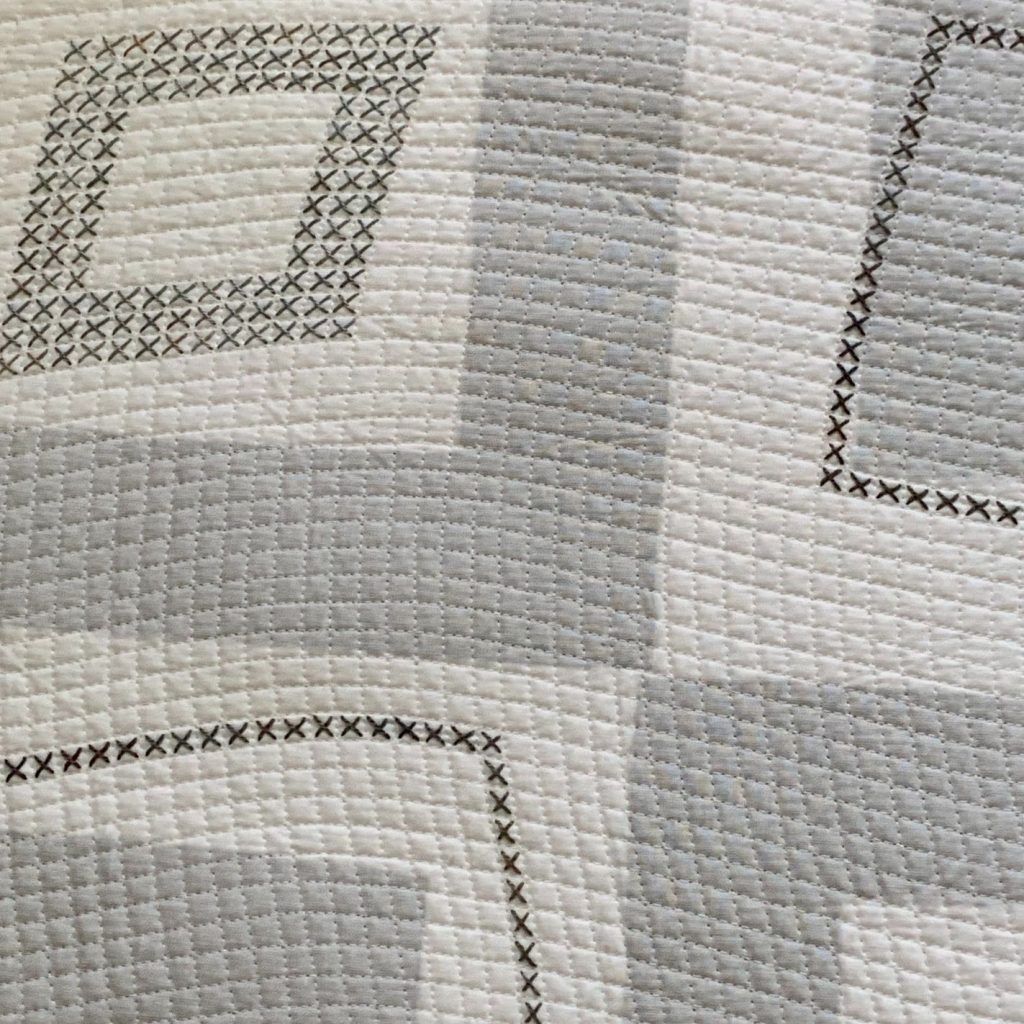 Really, it was an expensive hobby when we had four school age children and I needed to be able to justify the time and money I was expending…
Now it's been over 25 years since we packed up…and we are still here! I don't know if I would have been able to achieve what I have done if we hadn't moved. Making that almost complete break from everyone and everything we knew opened a lot of doors. I felt I needed to make the most of every opportunity. If it didn't work out it wouldn't be for lack of trying.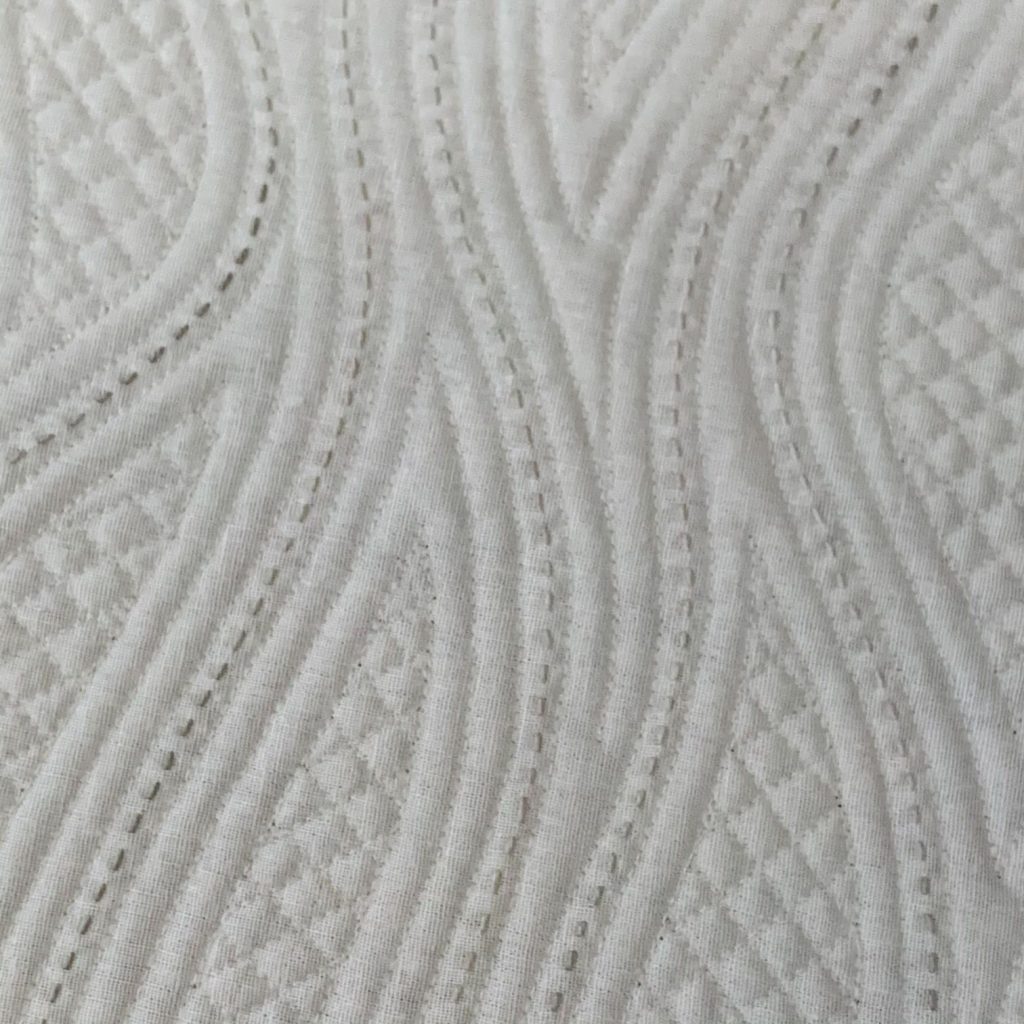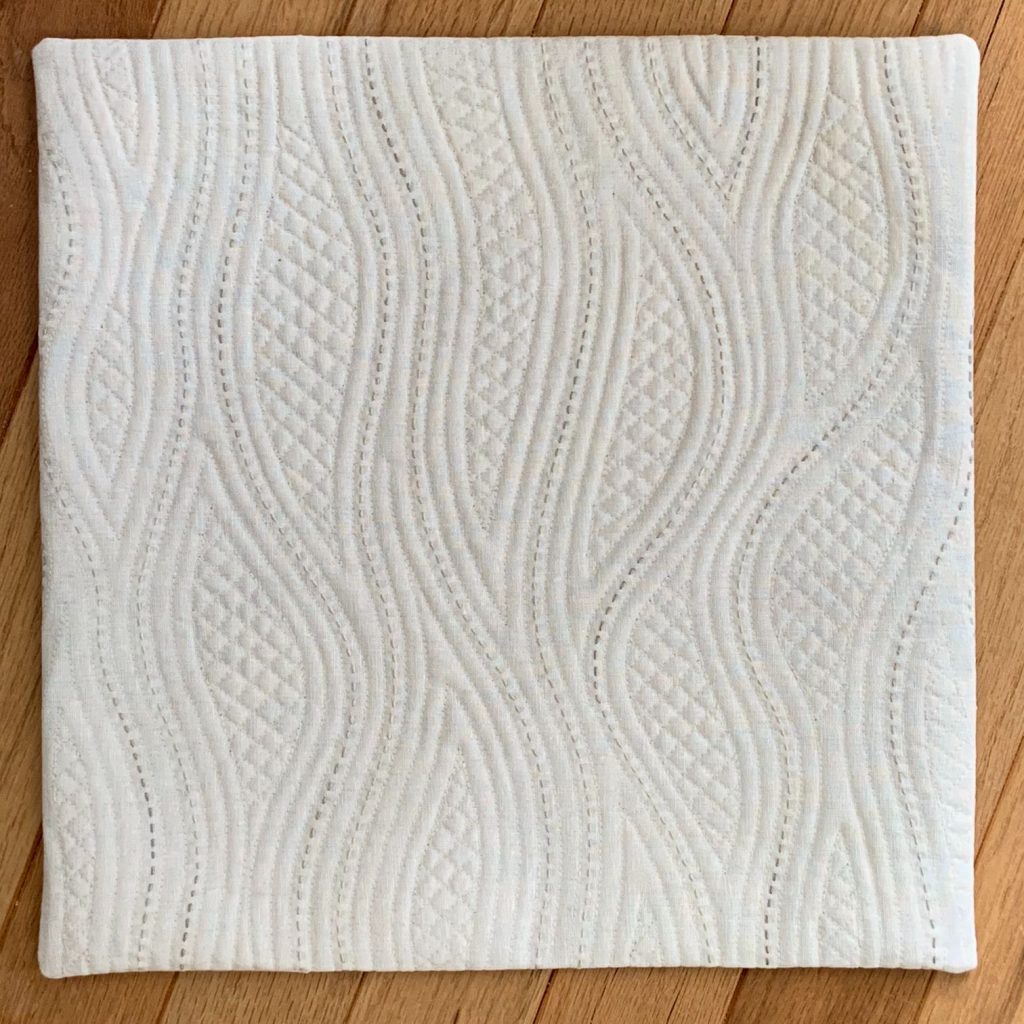 As someone who is trained originally in the sciences, how much of your current success do you attribute to your training. How much did it add to the artist you are today?
I was a very practical minded child. I chose my degree subject based on the possibility of employment on completion. Two weeks after I graduated, I got married. And in the days of being asked at interviews what I would do with my (future, non-existent at that time) children.
We lived in NW London close to where my husband was working.
I had enjoyed the lab work the best. Being manually dexterous and having good fine motor skills made me a good partner, even if I wasn't quite sure of the exact formulae. I loved drawing during our microscope labs! I learned about experimentation and how failure is a result.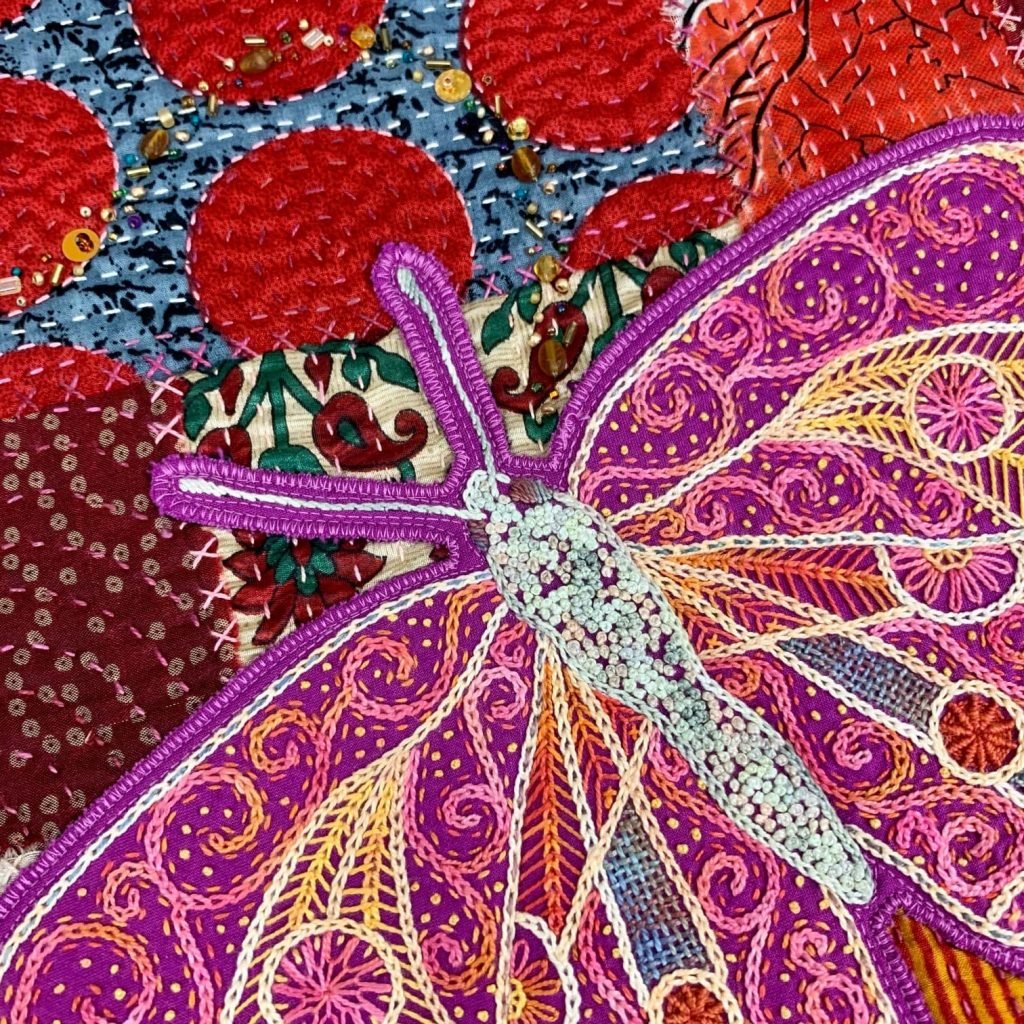 We know from your books that you undertake both machine quilting and hand embroidery. Do you have a favourite or just enjoy the change from one technique to the other?
I originally learned to machine quilt because I wanted to be able to say that my quilts were all my own work. Hand quilting was too slow to keep up with all the tops I wanted to make!
I do enjoy free motion stitching, but I get lost in quilting when I'm using my walking foot. I'm in love with the repetitive nature of stitching straight lines and am excited by the what ifs of some of my more recent experiments in organic curves and whole cloth quilts.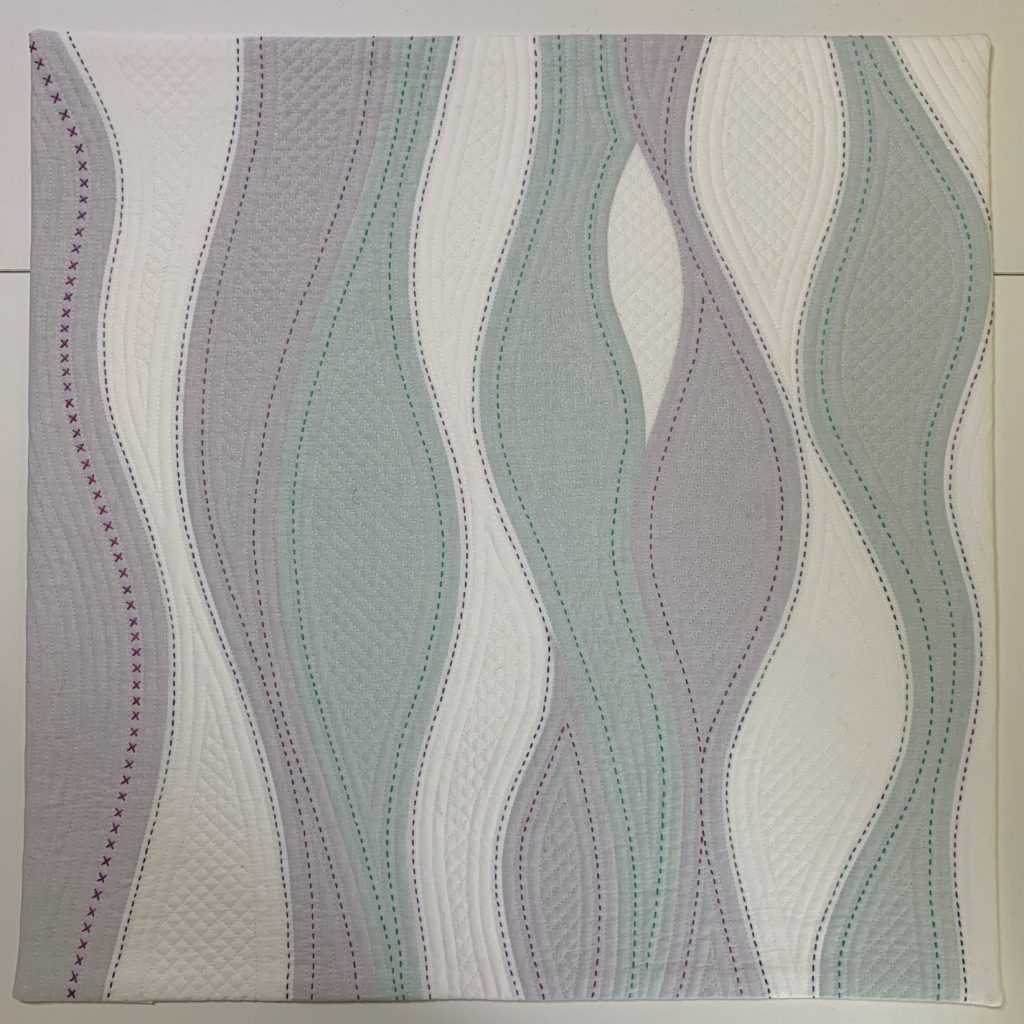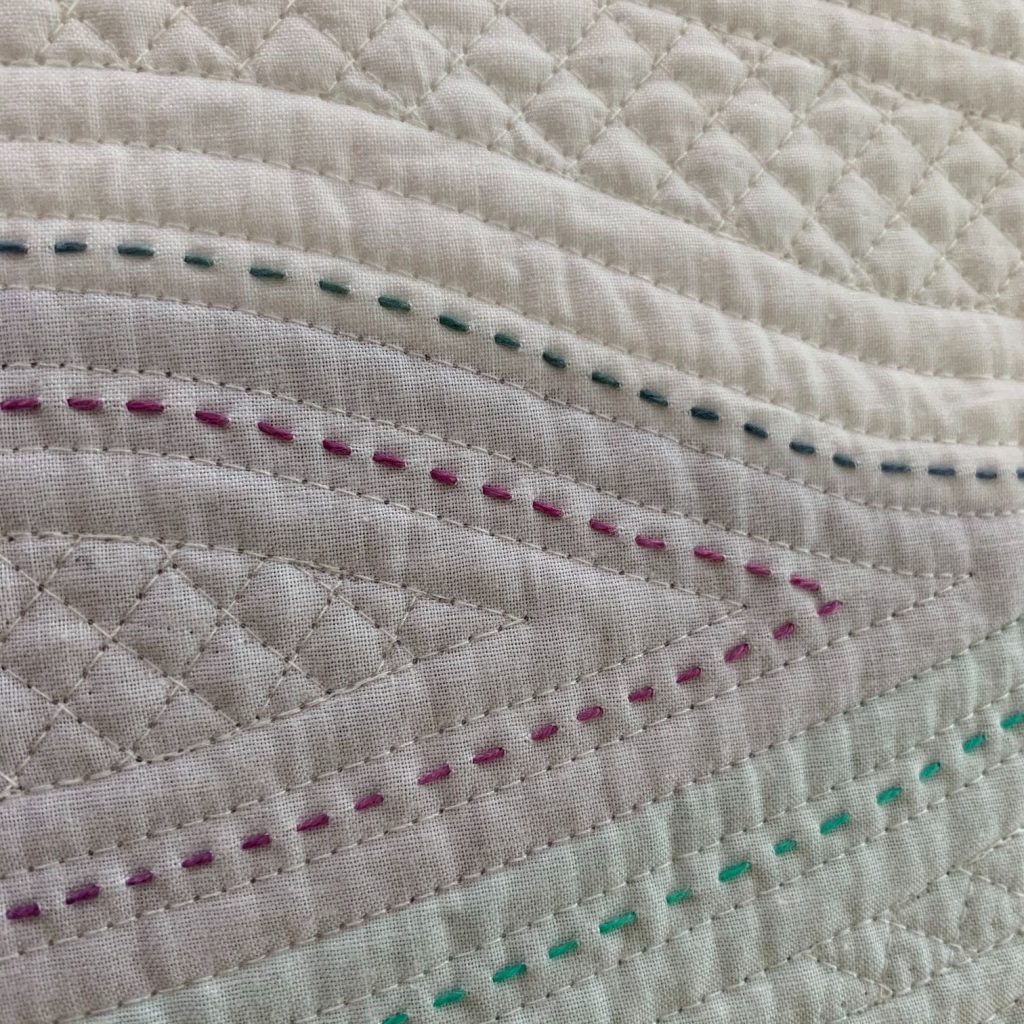 Hand stitching is a wonderful change of pace. There is no noisy machine. I can either stitch and ponder the real world in quiet solitude or watch the never-ending semi reality of TV and Netflix! I enjoy traditional Folk Art Style hand embroidery. Folk Art has been defined as art of the people, produced by artisans who have not had a formal education in the subject, yet passed down between the generations and evolving as materials and tools are developed.
My embroidery education stopped at Primary school level! But I have worked on my skills, and I asked whenever I could. Now I am passing on my skills.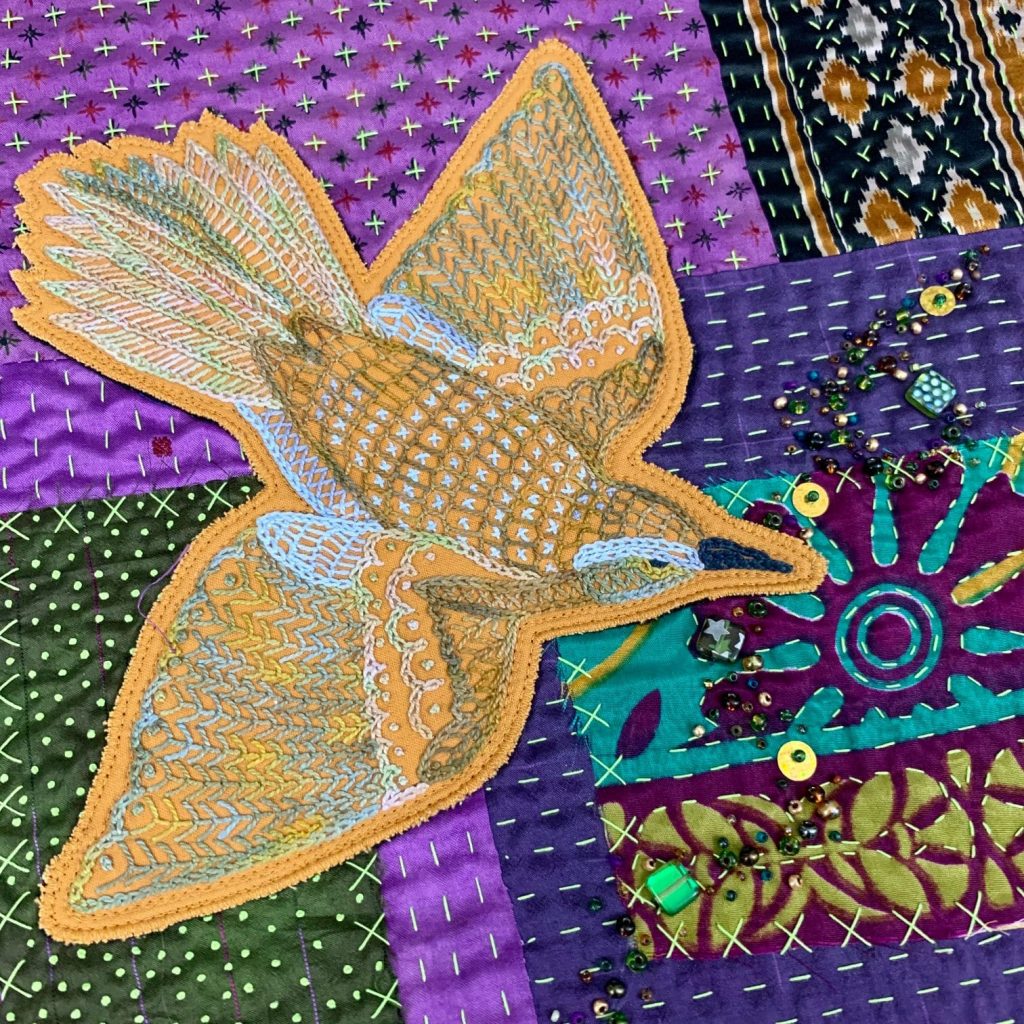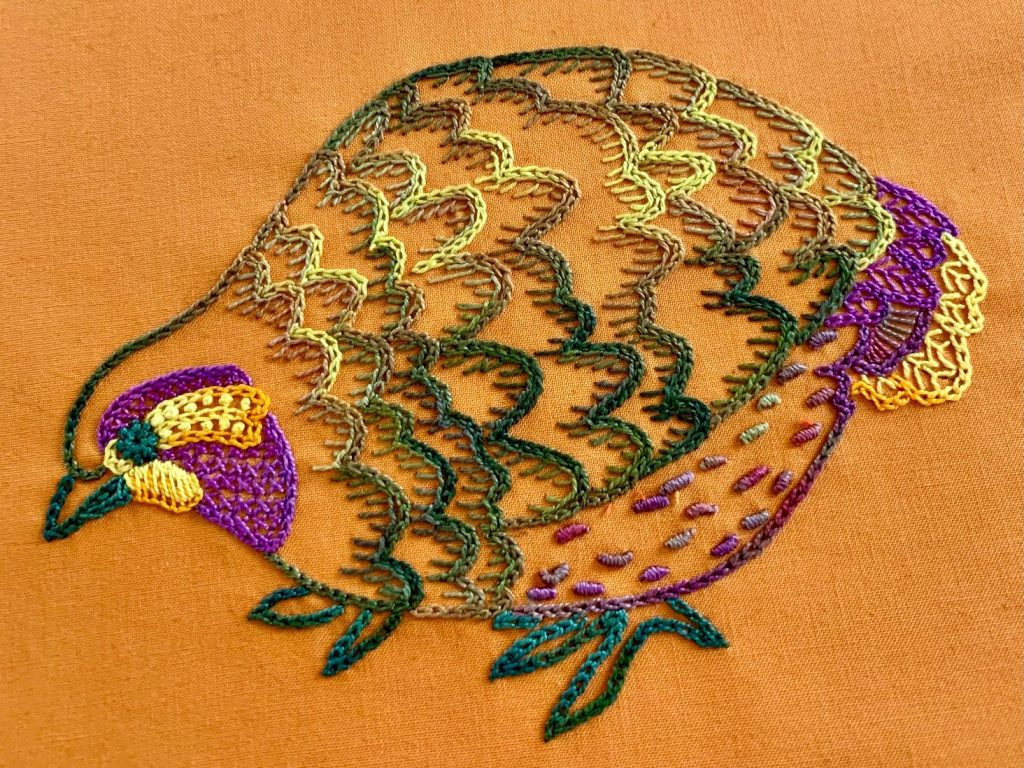 I also enjoy English Paper/ Piecing. After all, how many people in the States can say "I am an English paper piecer!" I'm not a big machine piecer. I know how to achieve accurate seam allowances and I can make smooth curves, but piecing has always been a means to an end for me.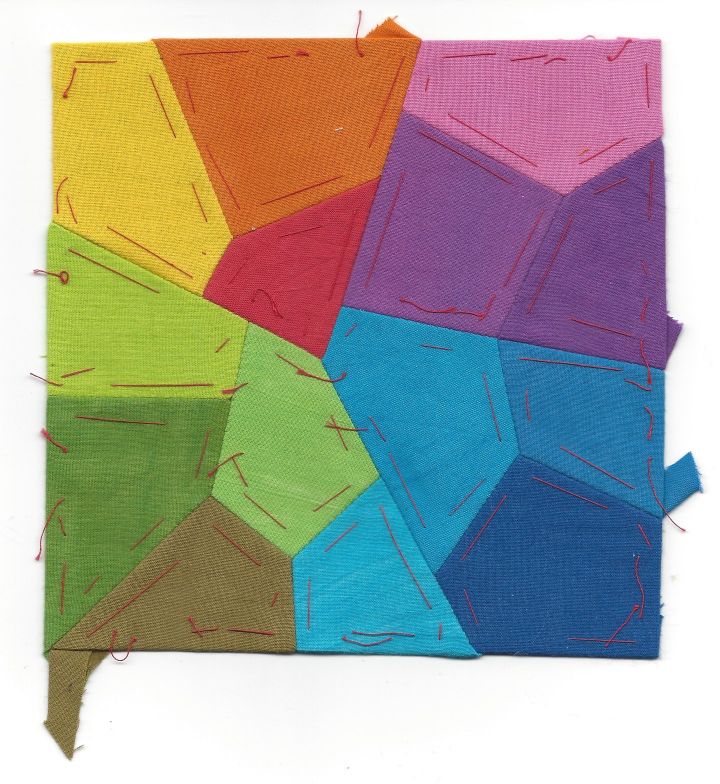 More recently I have been combining hand stitching with machine quilting. It almost seems to be the best of both worlds!
Once I started to make quilts, I knew that I wanted to incorporate all my crafts under the one umbrella, so my embroideries are made to be included into quilts (or quilted objects, not necessarily useful or for the bed). When beading and making jewelry was in vogue, I learnt to stitch beads onto fabric.
So, I don't have a real favourite. Like with my children (and grandchildren) everybody is a favourite, just not all at the same time!
I still haven't worked out how to include knitting into my projects yet, so it remains strictly a hobby, for times when I want to say I am not working.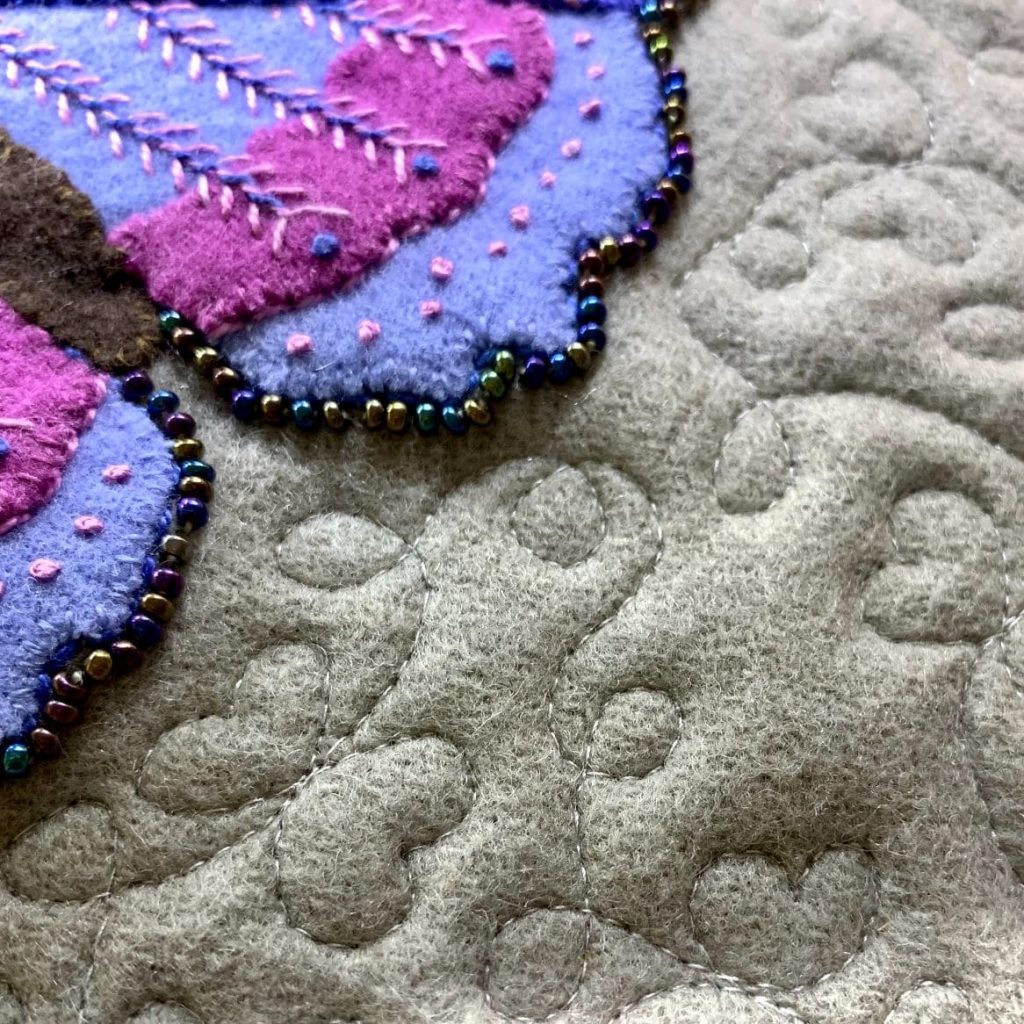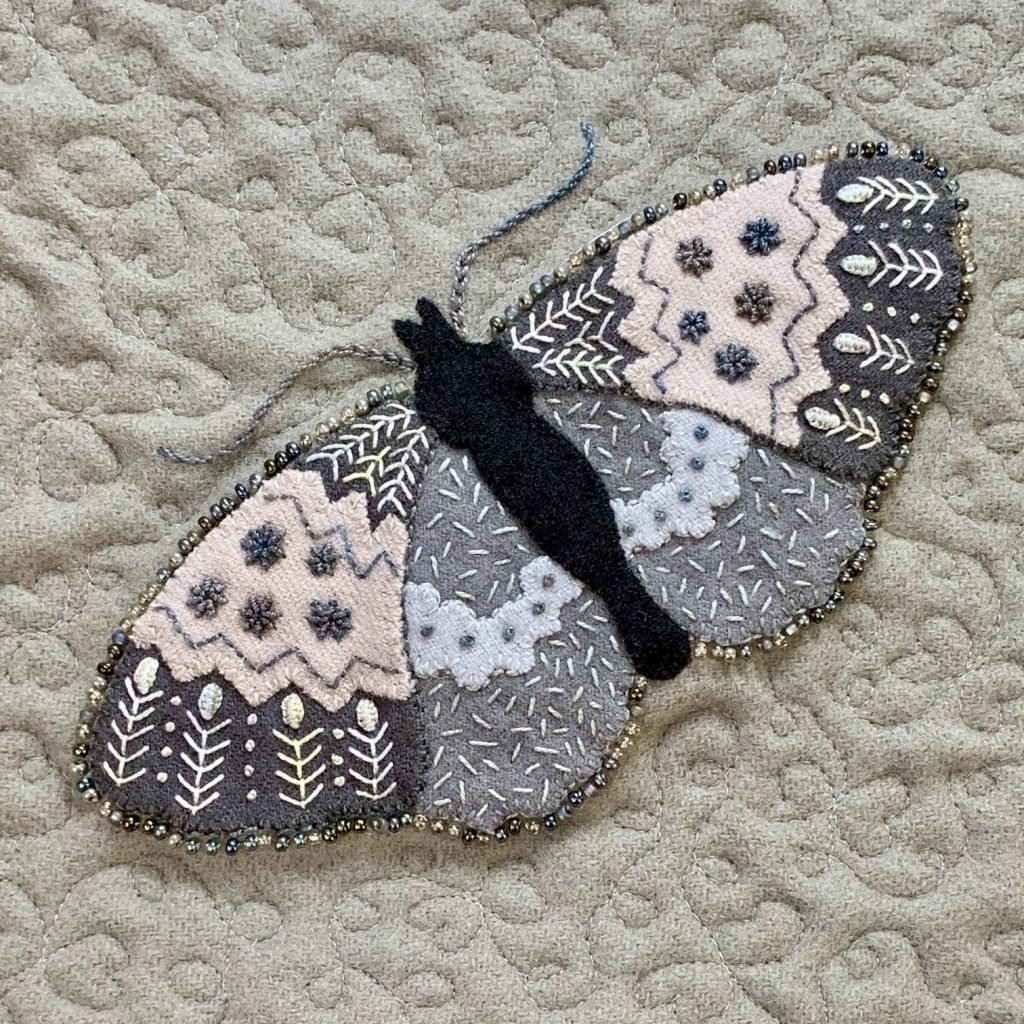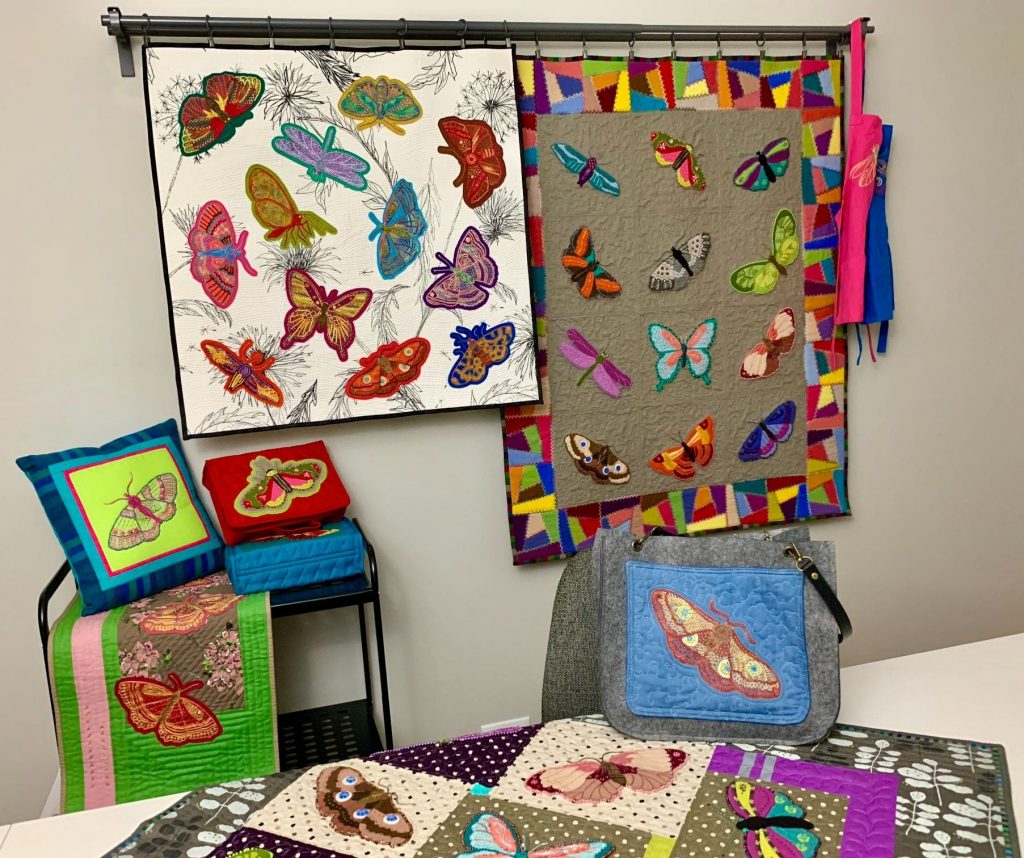 How has the pandemic affected you and your business? Has it brought changes, challenges or a change of direction?
My business plan was basically to be as good a teacher as I knew how to be. I do love passing on any knowledge or skills I have, and my natural curiosity makes me an intrepid traveller. I was really enjoying my occupation as a full-time traveling quilt teacher! It was even quite profitable.
On March 14th 2020, I flew home from Southern California on a half empty plane. I had a full travel schedule for the year ahead but that all soon got cancelled. Instead I waited it out and used the time to stitch and make new work. Something I had not had time to do for a while.
I posted regularly to Instagram and stayed very upbeat. That lasted for a few months and then life did not seem so upbeat anymore. I tried some more meditative work. I stitched a series of cross stitch embellished quilted grids that became a set of 16 mounted pieces, "Studies of Perception".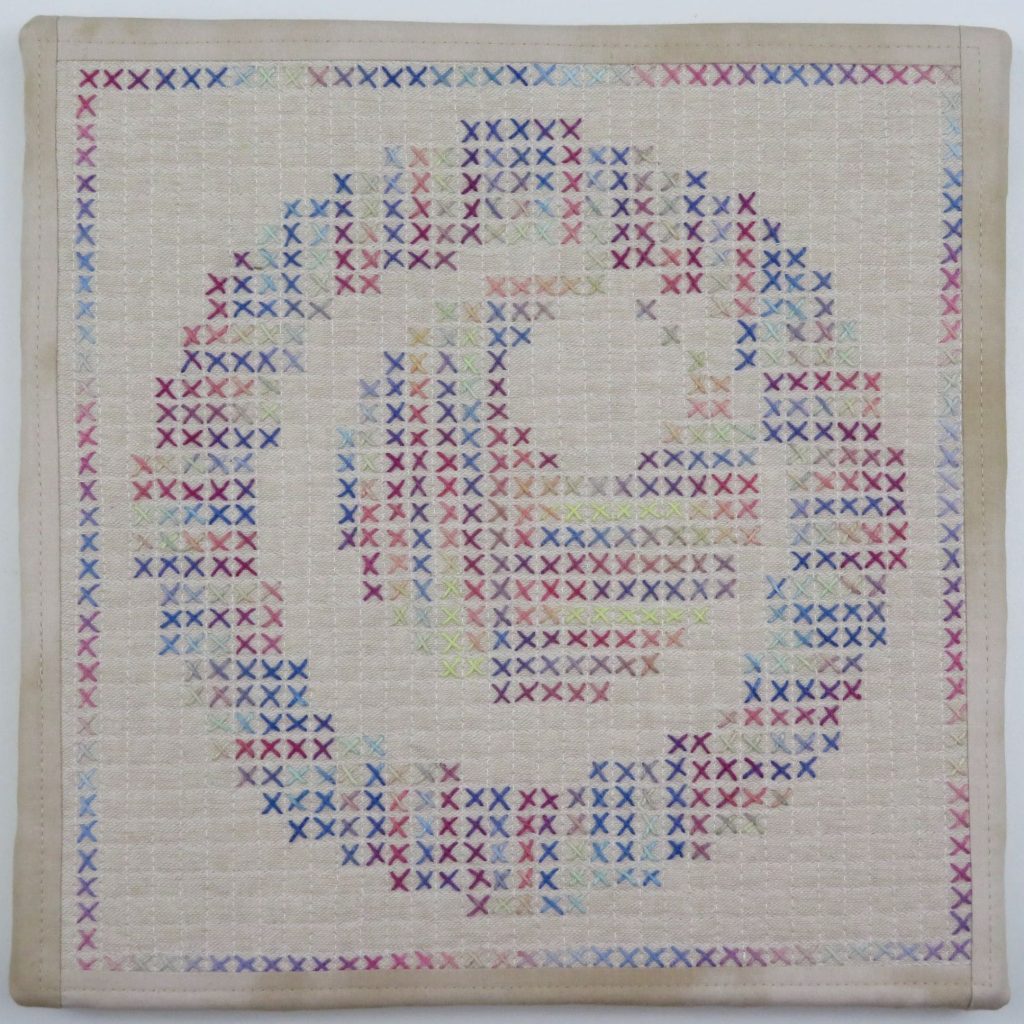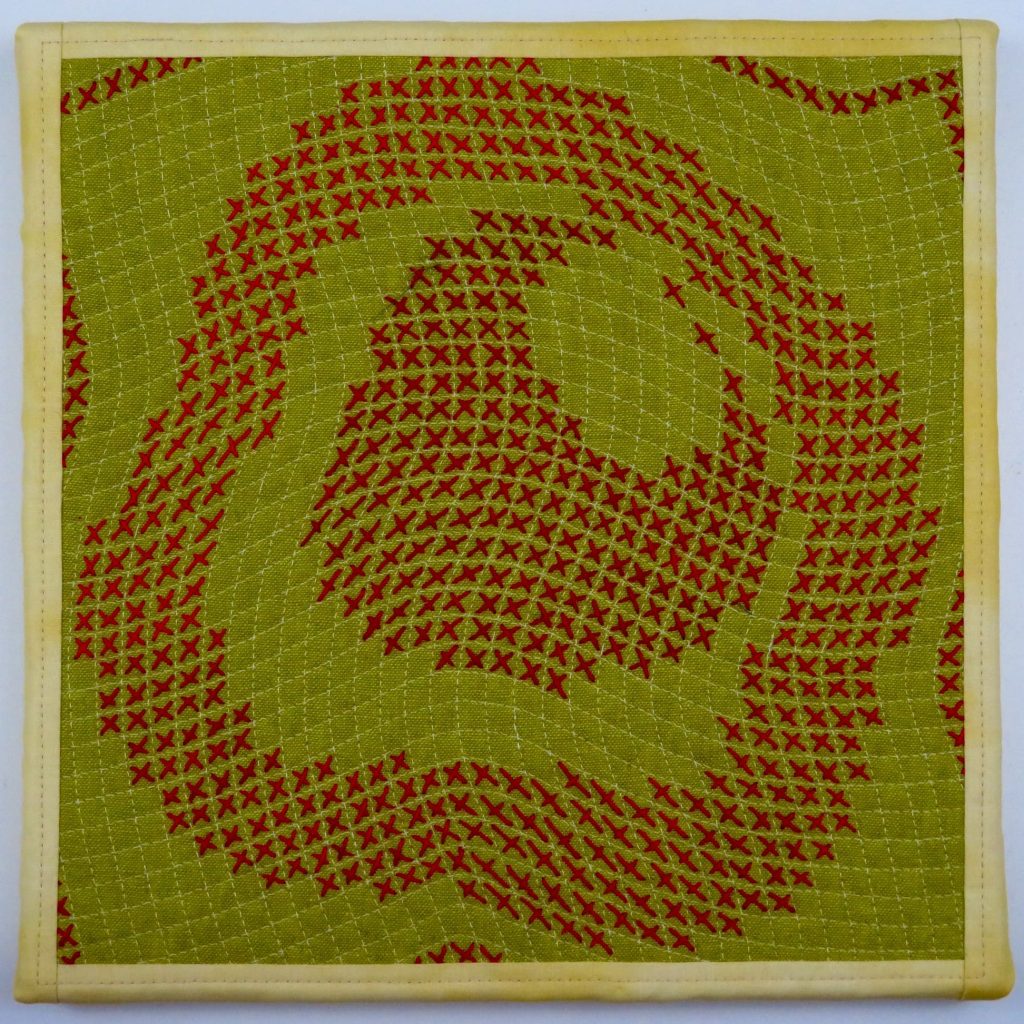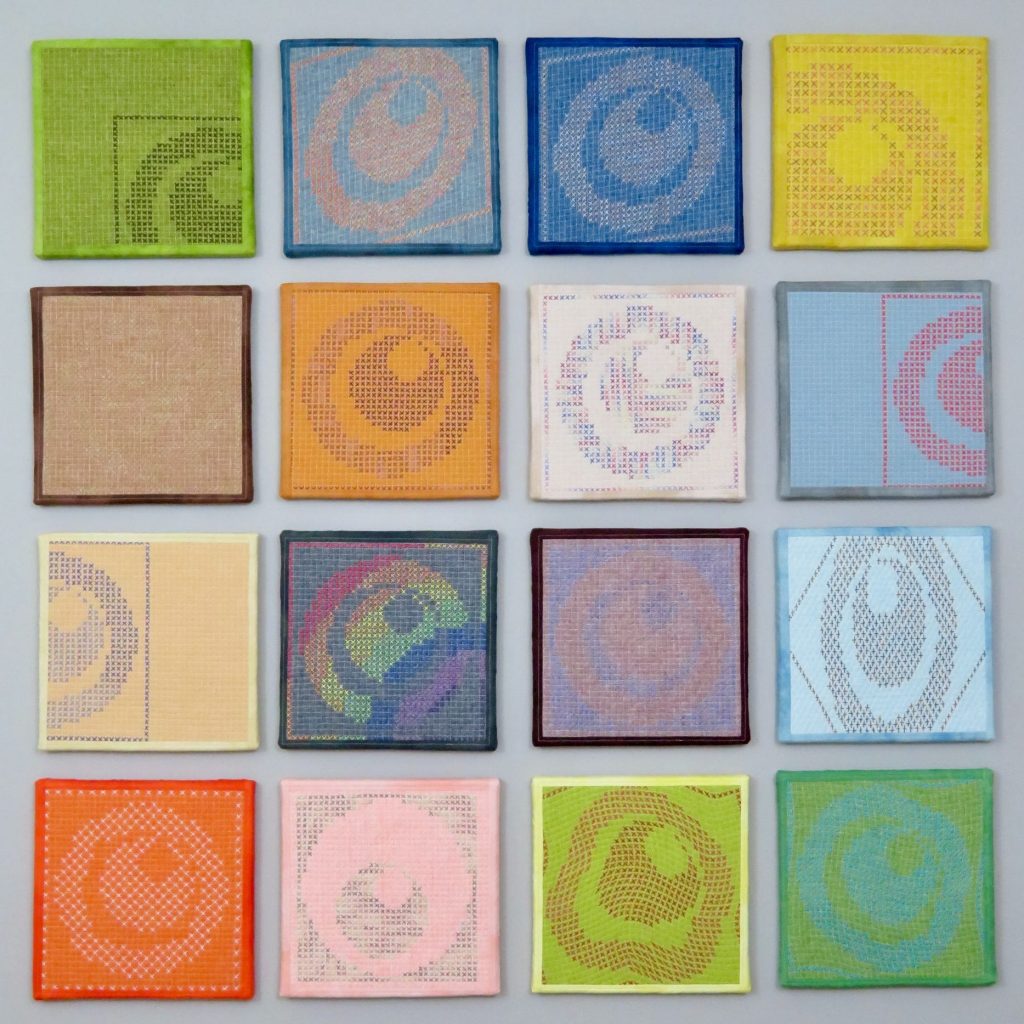 It was time to venture into the world of online teaching. I set up a dedicated virtual studio space with good lighting and HD cameras, trying to keep everything as streamlined as possible so I could manage it on my own. My first lecture was in July 2020, and classes started after that, in August. It's not the same as travelling and being in the same room as my students but I'm keeping busy, and I think we are all learning and having fun. Everyone gets a front row seat in their own comfy chair!! I'm developing new classes and new ways of teaching them.
I am booking to travel again in 2022. I try to keep the calendar on my website up to date. Virtual classes tend to be booked at short notice, so my plans are very flexible! I am always open to invitations. My family will tell you I am not a techie, but I can learn one new thing at a time… when in doubt I can turn it all off and start again?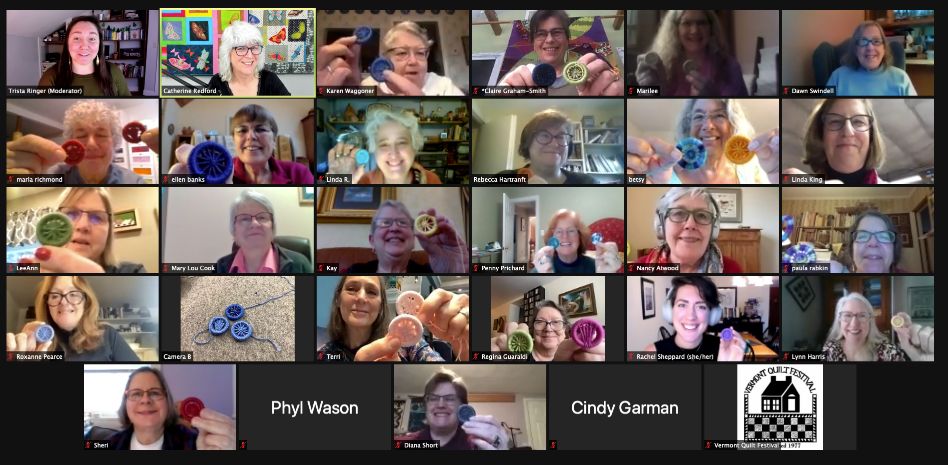 What is next? Do you have exhibitions or new books underway that you could tell us a little about?
My machine quilting book, Modern Machine Quilting came out in 2017. It is basically a far-ranging textbook on how to get your quilt tops made into quilts using a regular domestic sewing machine. It is still in print and is available wherever you usually buy your quilting books. My contract makes it complicated to write a follow up for a few more years. 
Butterfly Stitches was published in September 2020 by C&T Publishing. It is a set of 12 patterns for embroidery and embellished wool applique in my signature Folk Art style. I was planning a small exhibit to go with it but that didn't happen! I am thinking about what I would like to do next, but there is nothing concrete yet. My stack of embroideries is growing!
The best place to see what I am up to is Instagram. I do have a website where I am writing a blogpost about once a month. There are only so many Zoom screenshots I can share and I'm not seeing my grandchildren to be able to post cute pictures of them!
If anyone is interested in taking a class then all my upcoming engagements are listed on the calendar. In today's virtual world it's much simpler to join the party, no matter where it is. Students have joined in from all over the contiguous States and even further afield, including Germany, Guatemala, Alaska and Hawaii. I had someone come to a lecture from Australia!
We all enjoy seeing the different views out of the window… warm ocean views have been particularly welcome while we also love the snow.