Today we explore the works and many talents of textiles artists, illustrator, teacher, photographer and author, Pam Holland. As a self-confessed lover of travel, we find out how Pam uses both her experiences and photography to add intricate details to her quilts and find out more about her fascinating style.
How did you get into quilting?
'I discovered quilting through a self-taught career as a fashion designer and photographer. Once I discovered the medium of using textiles in art it was a natural progression to design images in Textile Art.'
Did you have any formal training?
'As a fashion designer I generally took my inspiration from the fabric presented and at the beginning of learning the art of quilting I did the same. It was very easy for me to visualise the end product when I had the colours in front of me.  The difficulty in the early years was "just how do I do that".
Of course I had to take courses and learn the finer art of the craft, but I took off on my own path very quickly, sometimes to the dismay of my instructors "You can't do that". To be honest I worked through the process of creating something different and it didn't always work but I tried over and over until I was happy with the result. For instance, I experimented by using ink to add realism to my appliqué  images and together with thread illustration it became my signature.
I called it "Drapplique" drawing and appliqué.'

How did you find 'signature' style and creative voice?
'For many years I struggled to find "my own style" but it evolved through creative expression and lots of experimenting. One day in my studio I was working on a project, I stopped and quietly looked around me and I thought… I think I've done it. Some of my students call it 'Pam' style, and its become a bit of a joke in many of my classes.'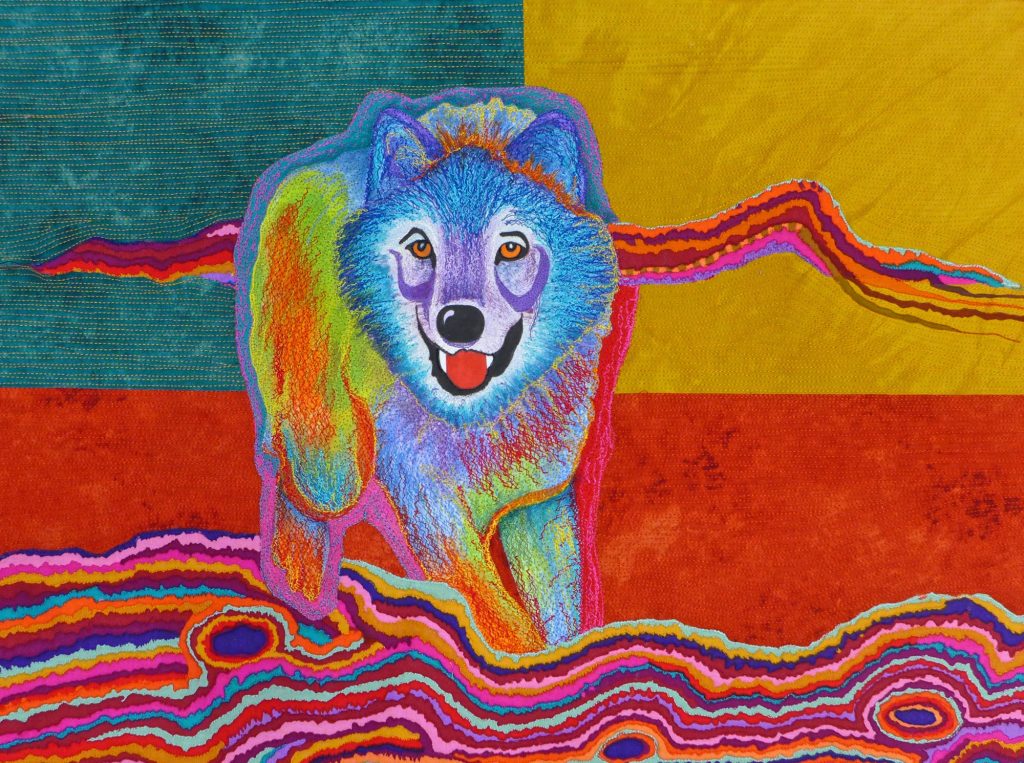 How to do you keep innovating and creating new ideas?
'Honestly, just experimenting and a lot of work. If I create a new piece and I add something different to it, I often carry that through to the next quilt. Years ago I worried that I was getting stale. I decided to design a 6 inch block each week, it had to be finished by Sunday night. I did it for 6 months and out of that I developed so many new ideas, the block grew from 6" to small quilts and I designed 12 new classes from that exercise.'
What materials do you work with and would you say you have a particular style?
'I love detail, I love the challenge of creating a very realistic image through the medium of fabric and thread and I'm a strong advocate for repurposing fabrics. I use, cotton, silk, vintage linen and anything that has a past and tells a story, and it has more meaning if it has a history. Every quilt I make is a journal in one form or another.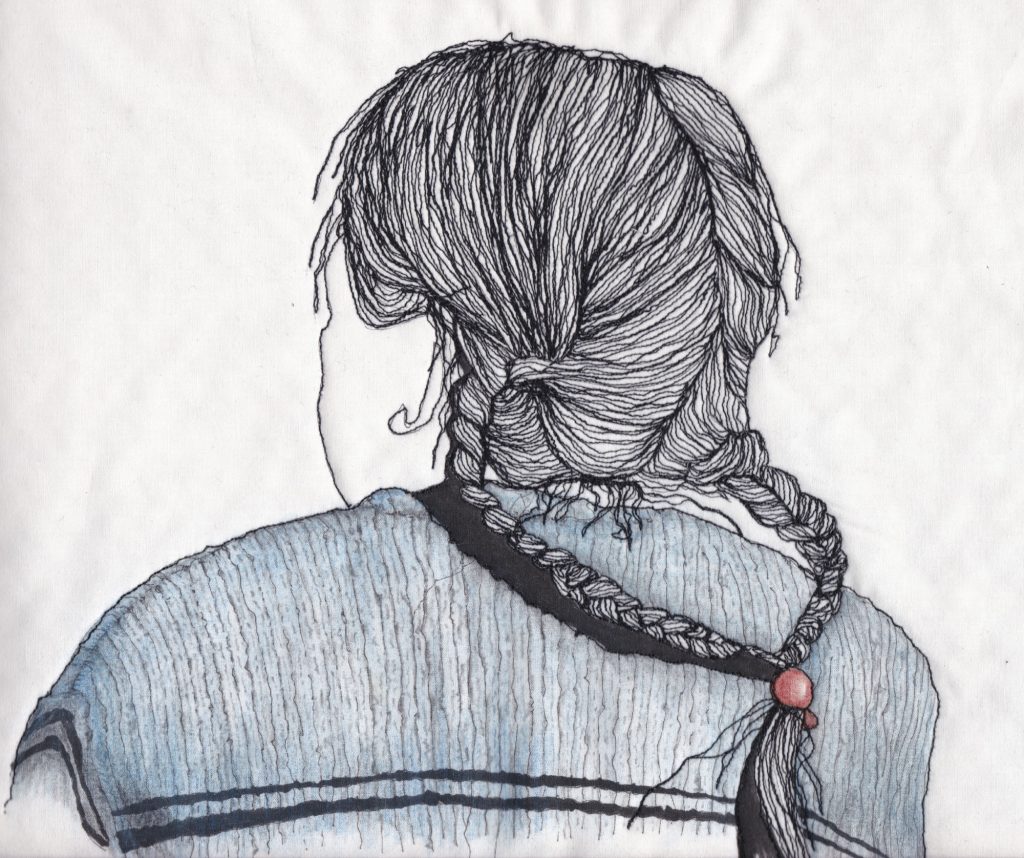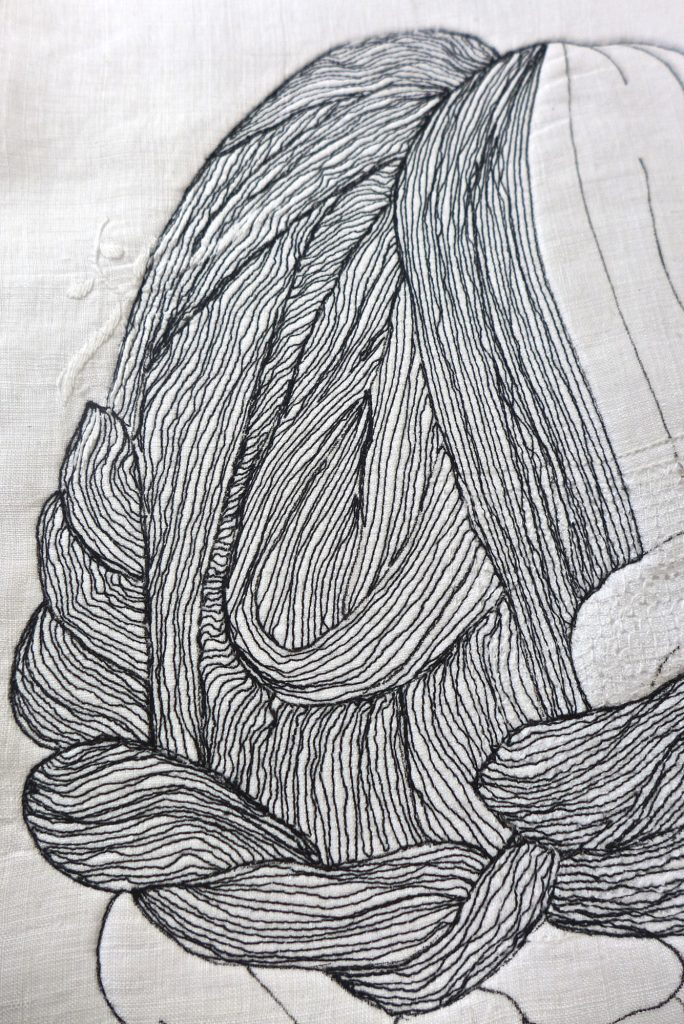 I travel to places and watch fabric being dyed and embroidered. I buy old quilts and embrace them with a passion. There is nothing better than to sit wrapped in a quilt made from feed sacks and stitched by hand by an invisible mentor from the past. I don't think there was a romantic emotion of each stitch placed in love… rather, I think of the stitches as part of her daily life and the emotion flows through her creation.'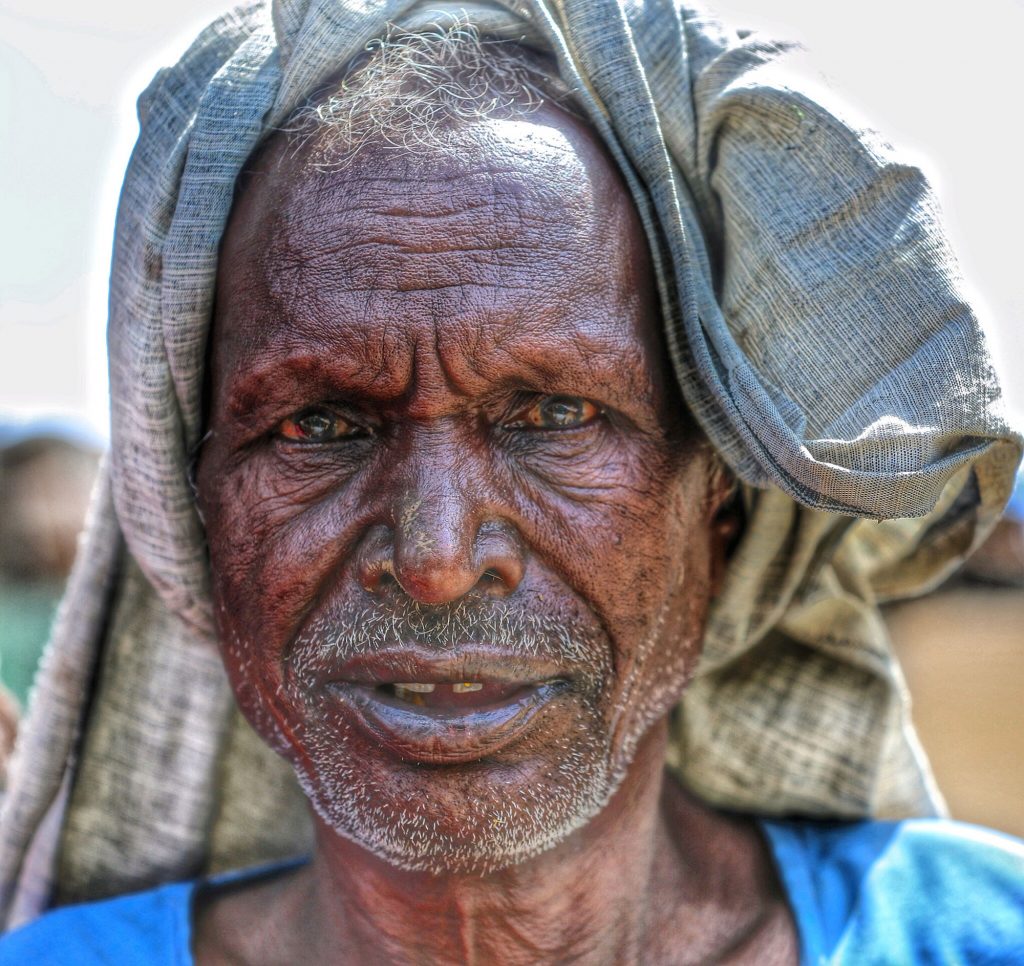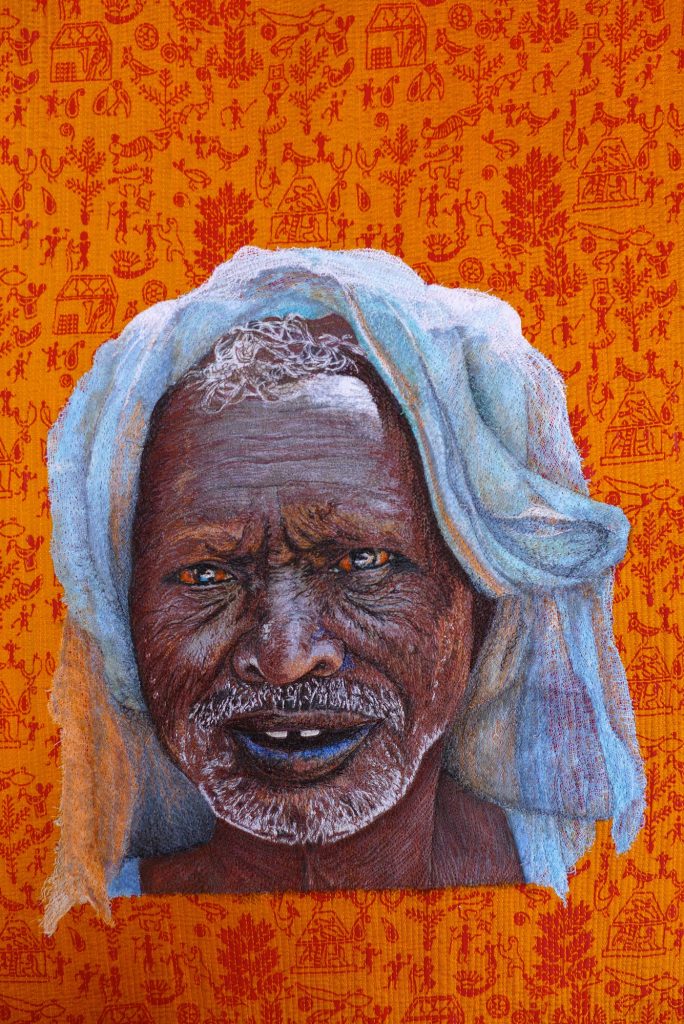 Tell us about what inspires you.
'I notice things.
I see things that give me great happiness. Sometimes it's the blending of two colours that just makes me want to take a second look. I've tried for my entire life to capture the colour of the sky… and now with the aid of technology I can do that.
I take a photo of the sky and capture the colours in Adobe capture.   You can find out more about how I do this by visiting my site.
I travel the world teaching by invitation and I'm influenced by the places I visit. Mexico, Guatemala, Thailand, and many others. The colours and images are captured by my camera and beg to be re-created in thread and fabric. I tell my students that every image is taken with a view to create textile art. So my images are different than the average photograph. I don't pretend to understand representational images, rather I love the purity of reality.'
Which particular artists really inspire you?
'The Artists that have inspired me since childhood have been Van Gogh, Renoir, and probably most of the impressionists.
I don't channel the work of other Textile Artists, I prefer to work to my own agenda and in my own medium. But I scroll Pinterest and keep a folio of interesting art to re-study at my leisure.'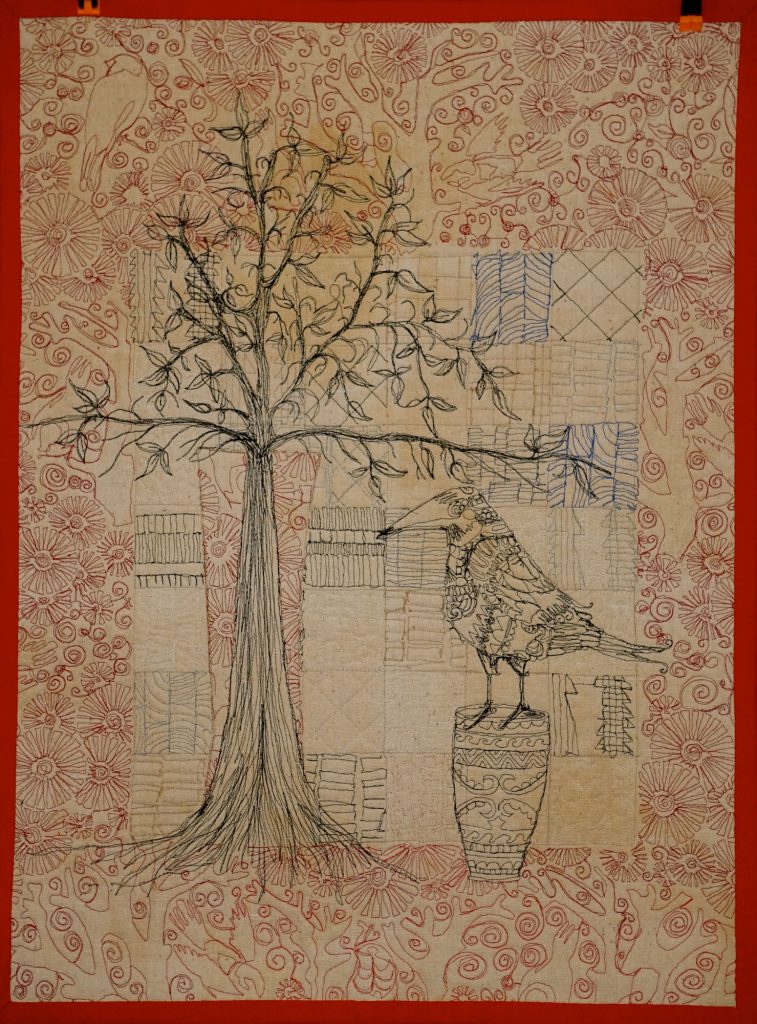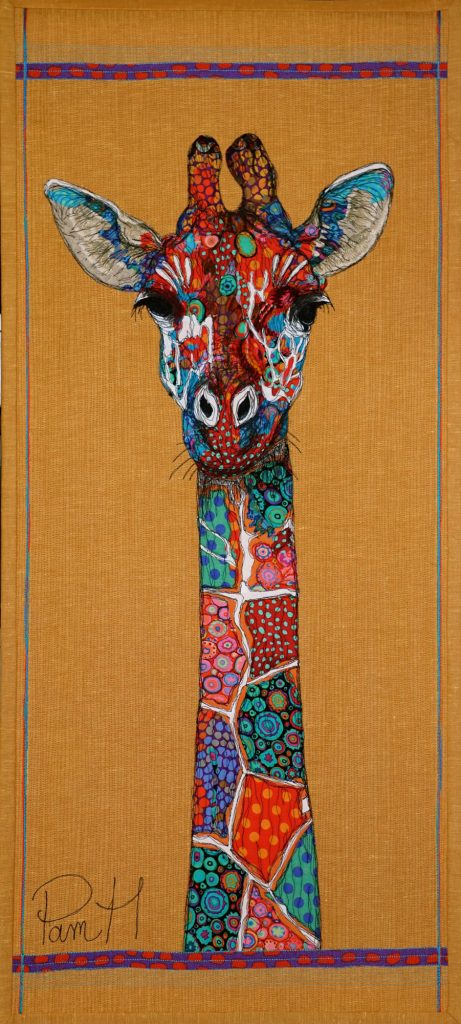 What's your development process for your designs, if any?
'I generally begin with a photograph, but not all the time.  Often, I do have images in my head that beg to be created. As an advocate of whimsy my free hand drawings are whimsical and I guess one could say it's my inner child.
If I'm going to create a realistic image I enlarge my photo in black and white to the size I want the quilt to be.
Then I audition how I'm going to work the project. Smaller pieces are often thread painted others are created with pieces of fabric or even cheese cloth.'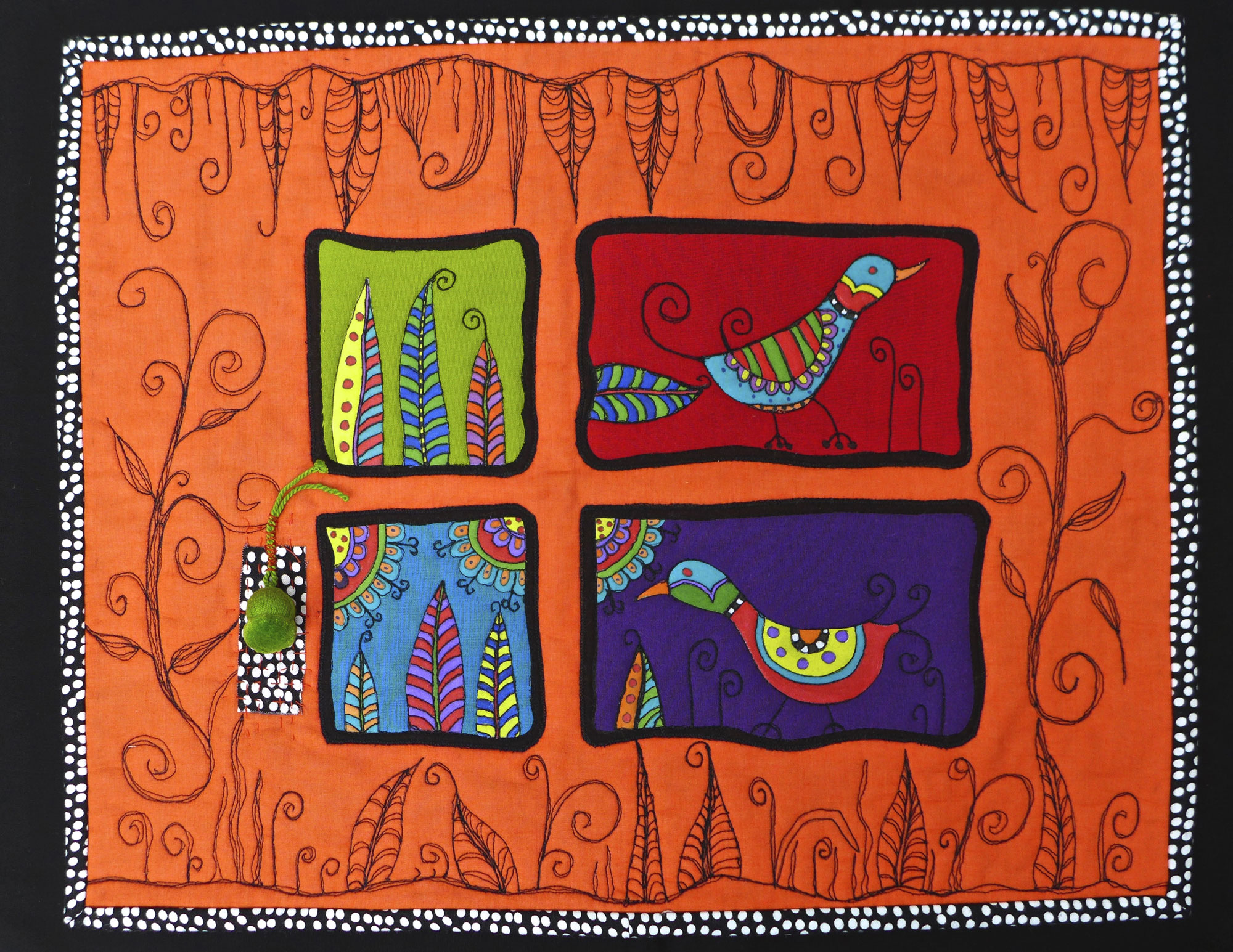 Do you ever feel unmotivated, if so how do motivate yourself on these off days?
'No, not really, I have so many things in my head and a huge schedule of travel and teaching. However, I have just arrived back home from 3 months on the road across 5 countries. I love it and its exhausting shifting from one thing to another. It takes me a week after I get home and battle jet lag to get the enthusiasm to create.
In saying that I create on the road. I call it 'Capture and Create'. I use my computer to work through ideas. Illustrations are done in the iPad Pro and are ready to work through when I get home. I often buy the fabric while traveling.'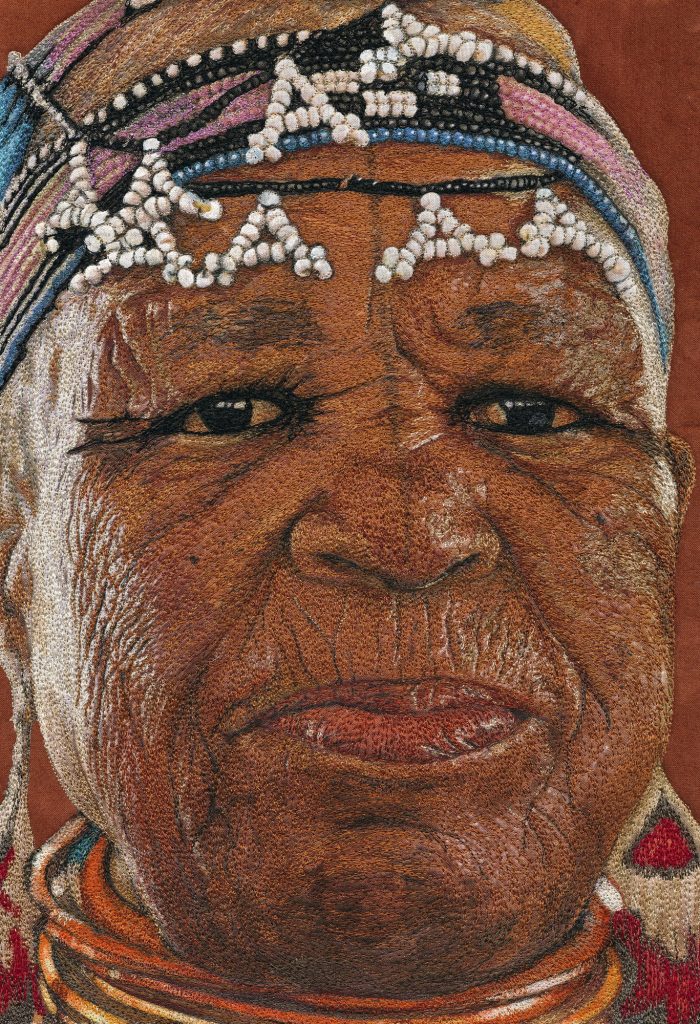 What advice would you give our students who are taking our courses?
Take it 'slowly, experiment and everything you do is valuable. Research other artists and contact them if you ever need to know something you don't understand. Most artists are willing to help.
"Without emotion, art is lifeless: without intellect art is shapeless" – Charles Johnson.'
To find out more about Pam and view more of her work, visit her website or follow her on Facebook and on Instagram.
Remember to check out the rest of our Artist Interviews and get ready to be inspired.