Michael James works in the medium of quilted fabric constructions and was the vanguard leader of the art quilt movement that began in the 1970's. Since then he has become one of most respected and well known artists in the medium of quilted fabric construction. His textiles have been recognized and exhibited internationally in venues including the Museum of Arts & Design in New York City, the Racine Art Museum, the Newark Museum, the Mint Museum, the Indianapolis Museum of Art, the Shelburne Museum, the Baltimore Museum of Art, and the Renwick Gallery of the American Art Museum at the Smithsonian Institution, among others.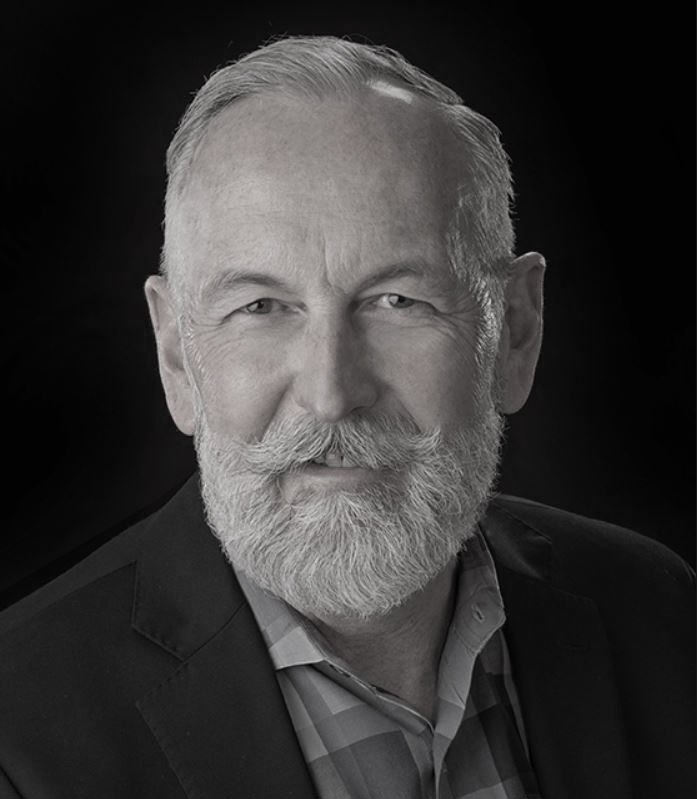 James was awarded an Honorary Doctor of Fine Arts degree in 1992 for his work in the area of non-traditional quilting by his undergraduate alma mater, the University of Massachusetts at Dartmouth, became a Fellow of the American Craft Council in 2001, and in 2009 was honoured with the University of Nebraska's system-wide "Outstanding Research and Creative Activity" Award (ORCA), given for a sustained record of excellent accomplishment in research or creative activity while at the university.
Since 2002 he has focused his creative efforts on digital textile printing and its interface with the quilt as mixed media platform. James serves as department chair and Ardis James Professor in Textiles, Merchandising & Fashion Design in the College of Education and Human Sciences at the University of Nebraska – Lincoln. There he is affiliated with the International Quilt Study Center and Museum and teaches graduate courses in quilt studies, a residential as well as a fully online certificate and master or arts degree program.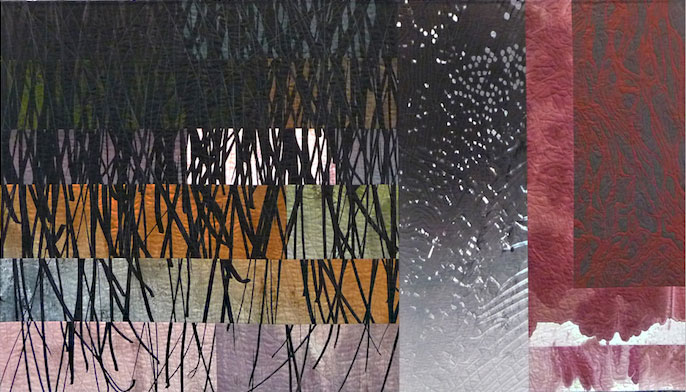 James credits his early interest in textiles to his family's strong links to the textile industry. His great-grandparents emigrated from rural Quebec and from Preston, Lancashire to work in the textile mills of south-eastern Massachusetts, where he grew up in the shadow of the local textile mill himself.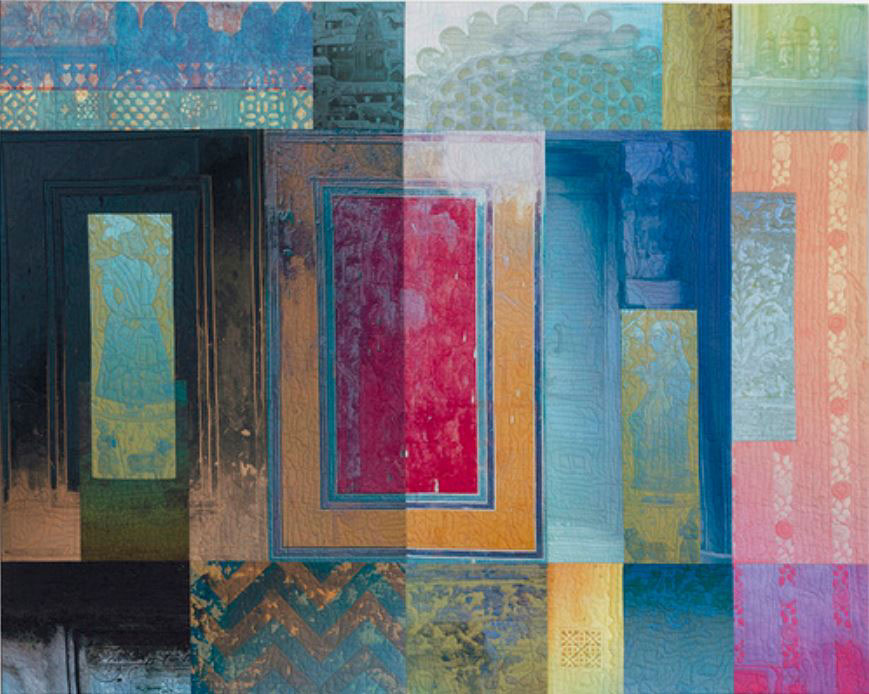 He uses a variety of techniques to develop his surface imagery, but regardless of the origination, both the manipulation of images and the process of getting the image onto fabric is digital, thus providing unlimited options in terms of colour adjustments and size/proportional alterations. The images are then printed onto a cotton fabric using a large textile printer and the dyes are set using a steaming process that fixes them permanently.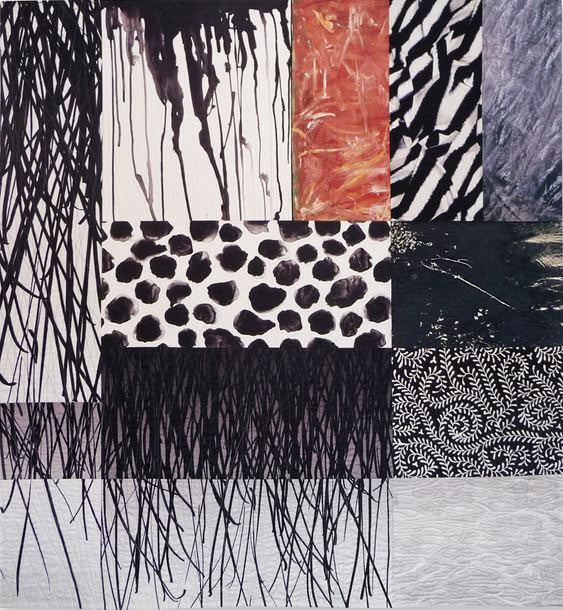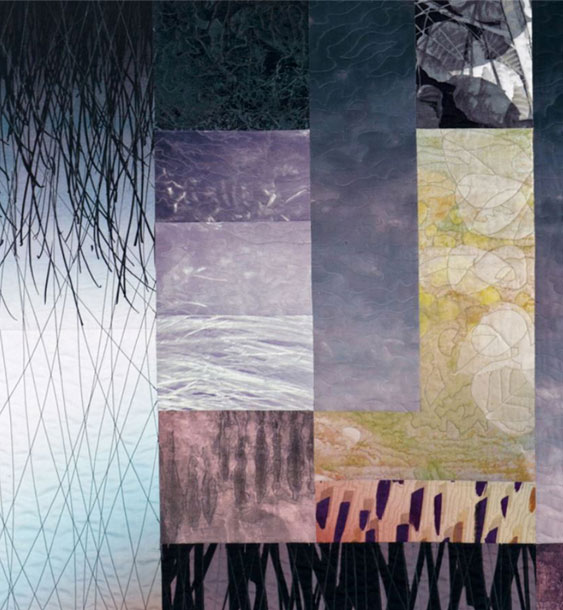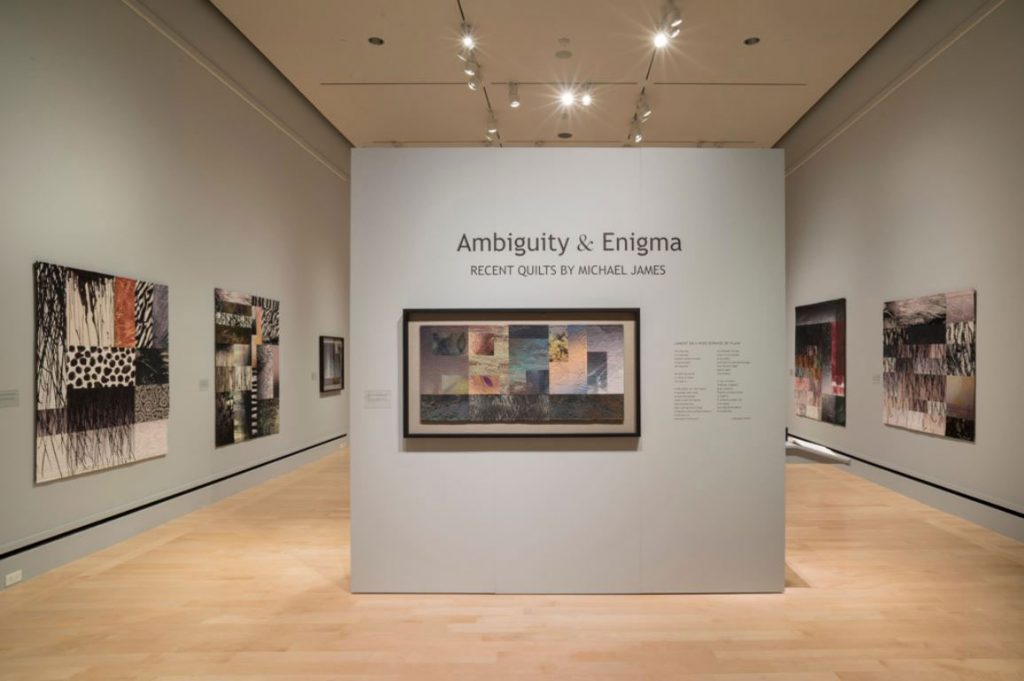 Did you find that being a man in this largely female dominated field was an advantage or a detriment?
I'd say that it's been neither an advantage nor a detriment. The largely female population of makers in the fiber arts world have been generally collegial and supportive, and that's been true over the nearly forty-five years that I've been working in this domain. A problem that I've faced, and that female makers have faced equally, is the ease with which the fiber arts are sometimes dismissed as "women's work". There are certainly enthusiasts who take such things as patchwork and quilting seriously, but areas like this aren't embraced by the fine arts world broadly, unless the maker is very careful to distance herself or himself from the historic grassroots "base" that has qualified these practices.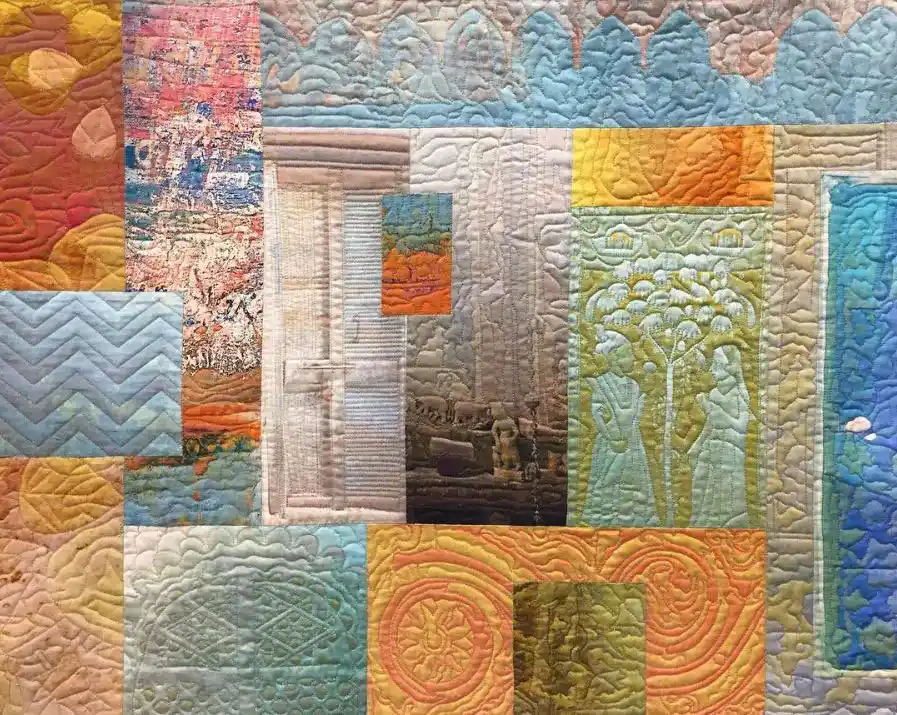 A case in point: for my most recent solo exhibition (new quilts reflecting on my first experiences of India), the gallery that mounted the exhibition chose to replace the world "quilt" with "textiles" in all of its promotional materials. "Quilt" is, in fact, problematic as a descriptor, since it is tied to home and hearth in people's minds, and therefore considered less serious, less relevant in the art world, too tied to traditional practices and values. Throughout my career, though, I've embraced the term, since the objects that I make are, in fact, quilts.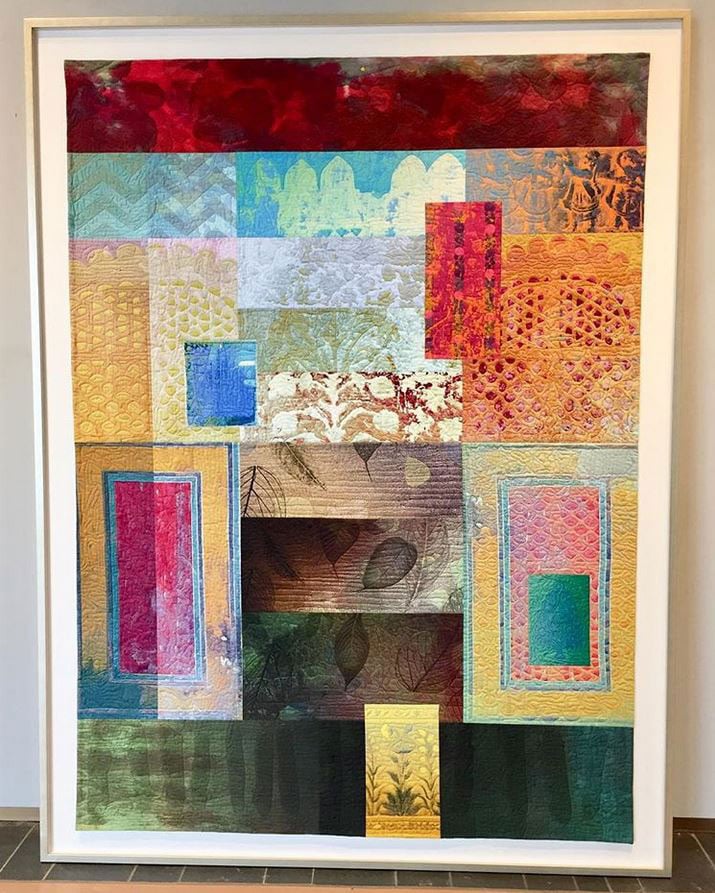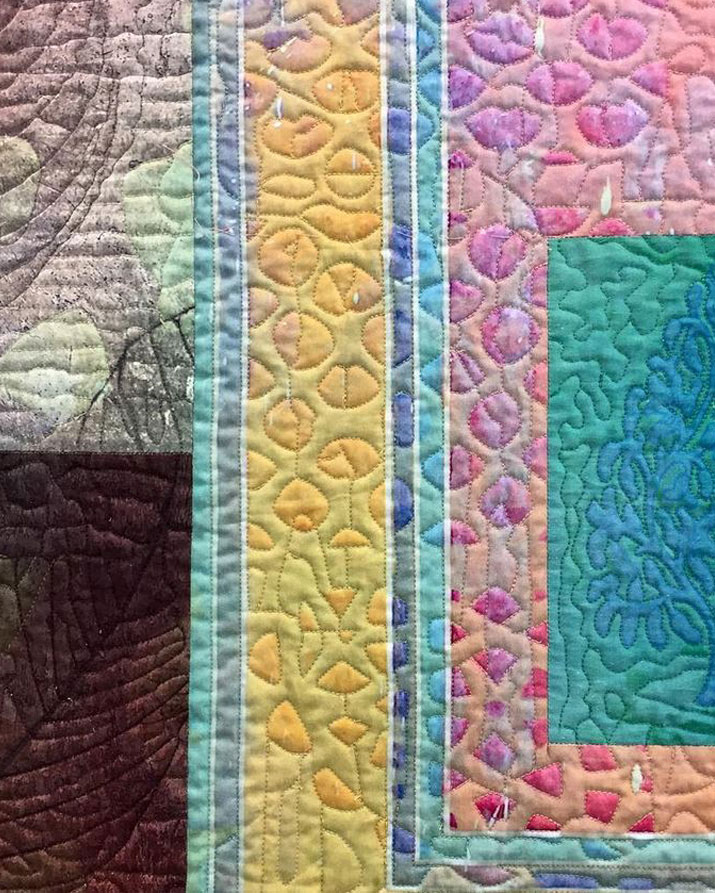 Are there any male quilters or designers that you find particularly inspirational? If so, why?
I'm not a navel-gazer, and have always looked very far afield for inspiration and role models. There are designer/makers whose works I've enjoyed over the years, for lots of reasons. To name a few: Elizabeth Fritsch (wonderful illusion-informed ceramic vessels); the late Diane Itter (hand-knotted linen constructions); Clyde Olliver ("stitched" slate sculptures, one of which I'm lucky to own); Michael Cummings (NYC-based quilt designer/maker, more original than most); the late Randall Darwall, one of the US's premiere weaver-designers; sculptor Michael Brennand-Wood; I could go on…it's a very eclectic list. 
All that said, I have to emphasize that having done both undergraduate and graduate degree programs in painting and printmaking, the worlds of historic and contemporary art broadly have always been my comfort zones. That's where I look, where I research, where I borrow, where I steal. The "quilt world" is far too confined and narrow to suit my interests, though I've always found inspiration there too.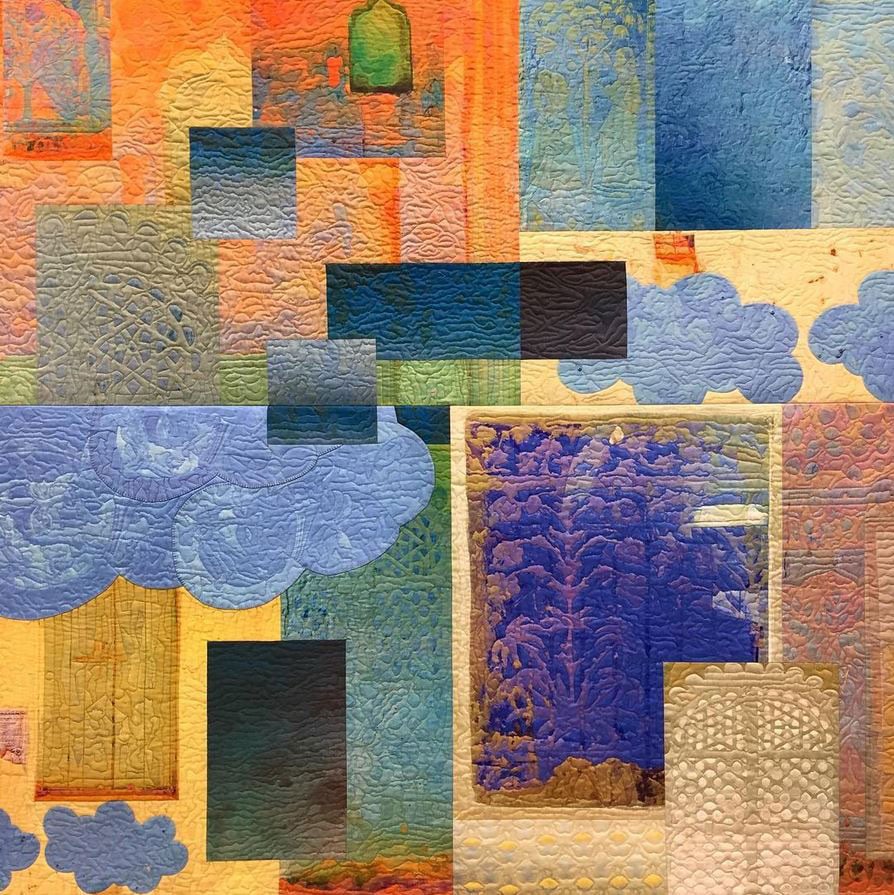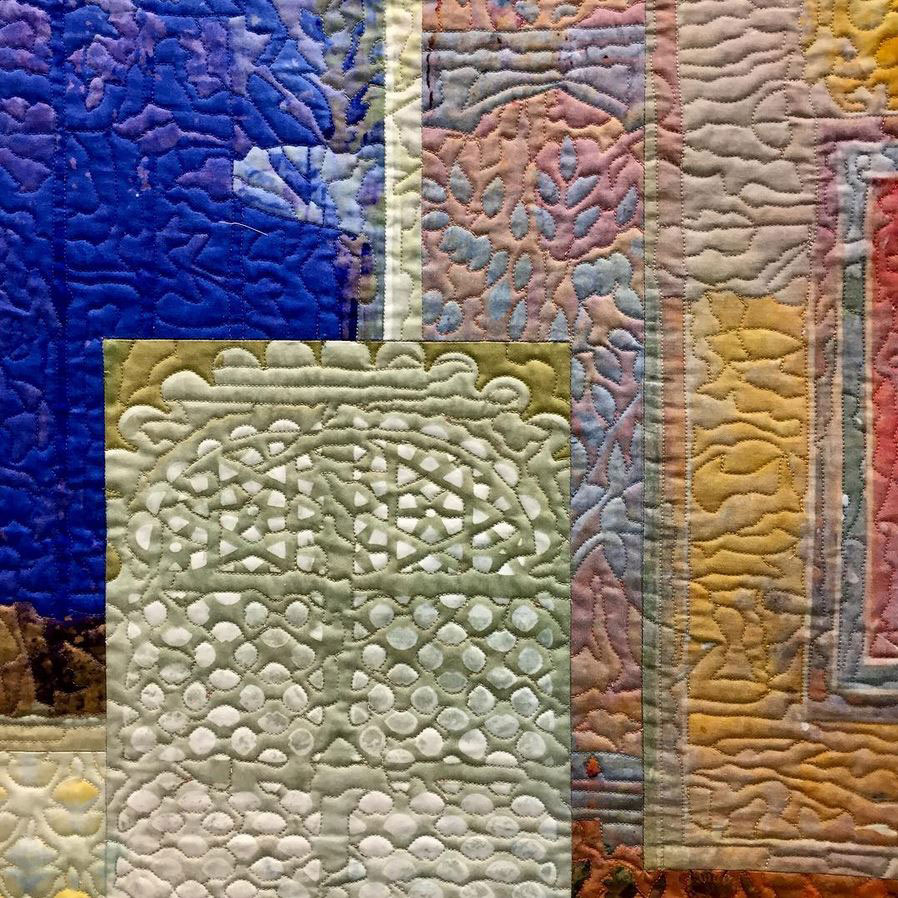 What advice would you give to our students considering undertaking a quilting course as a creative outlet, or students thinking of it as a career choice?
Technique is important, and learning it so that it becomes second nature is a place to start – I'd say that piece is about 15% of it, the other 85% is located in the tacit knowing that comes from many years applying one's skills to interpreting one's thoughts, influences, needs, desires, and impulses, and making something from and through them that speaks to others. 
Expert craft for its own sake is a dead end. What are you trying to communicate? What are the 'big ideas'? If you're working in the visual arts, you need to have a thorough knowledge and understanding of what's come before you and what's going on around you. So learn how, but more importantly, learn why.