It may come as no surprise that Canadian textile artist, Lorraine Roy, is a scientist. Having studied natural sciences and ornamental horticulture, her knowledge and ongoing studies of trees is her primary source of inspiration. Her style is natural, yet sometimes abstract but always demonstrates her understanding and love of nature.
We first interviewed Lorraine Roy back in 2018 to delve into her creative process, and to find out more about her career to date. She also provided some exceptional advice about developing your own artistic voice and how to become a successful artist.
We recently caught up with Lorraine again (March 22), to find out what she is working on now. The blog has therefore been updated with her latest news.
Can you tell us about your style and how it evolved?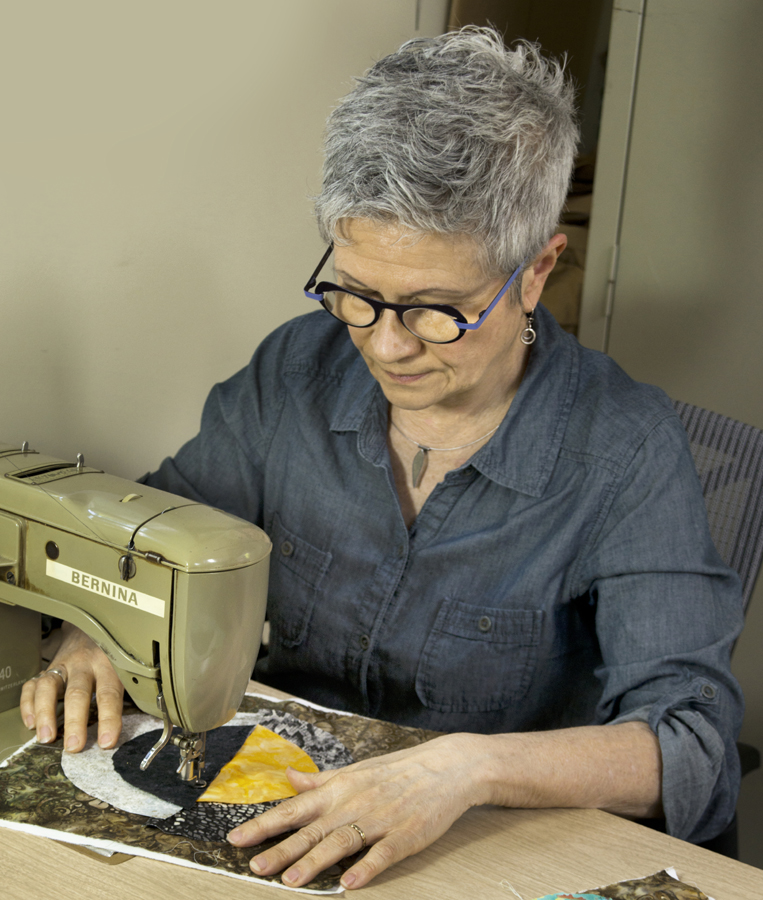 To begin with, I've been portraying trees as my main subject, in all kinds of formats, for nearly 30 years. But more lately I've been working with circular designs. This phase began while I was creating a series inspired by tree/root communication, Woven Woods.
After nearly a year of trying different ideas, I chose the circular form because it best described how everything in nature is connected. For these larger (for me) pieces, I use raw edge applique, machine embroidery, and some acrylic paint.
Since launching Woven Woods, I've continued with this challenge of designing in the round, it's just so engaging!
What was your first memory of stitching – who taught you?
I learned to sew at my mother's knee at the age of 6, but even as a toddler I recall watching her sew, and I loved playing with her box of remnants. I don't remember a time when I was NOT playing with fabric! However, hand embroidery came much later, learned from a kit. I was hooked.
I joined the Canadian Embroiderers' Guild and from this group I picked up all the different kinds of hand embroidery, including needlepoint and whitework. Gradually I switched to machine techniques: I like being able to work faster and bigger… I have lots of ideas and I like to get on with them. My machine is an old light industrial Bernina 740 that I found second hand. It's nothing fancy, just nice and strong to go through all the layers.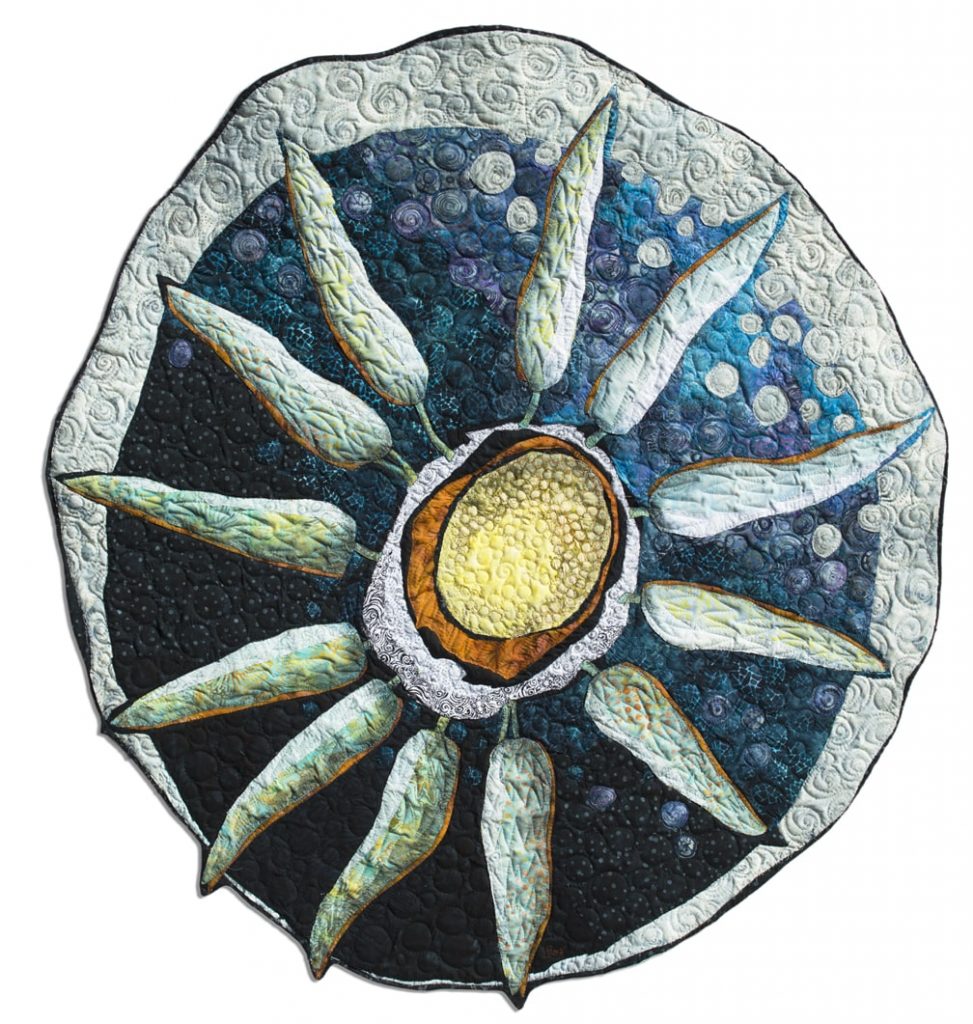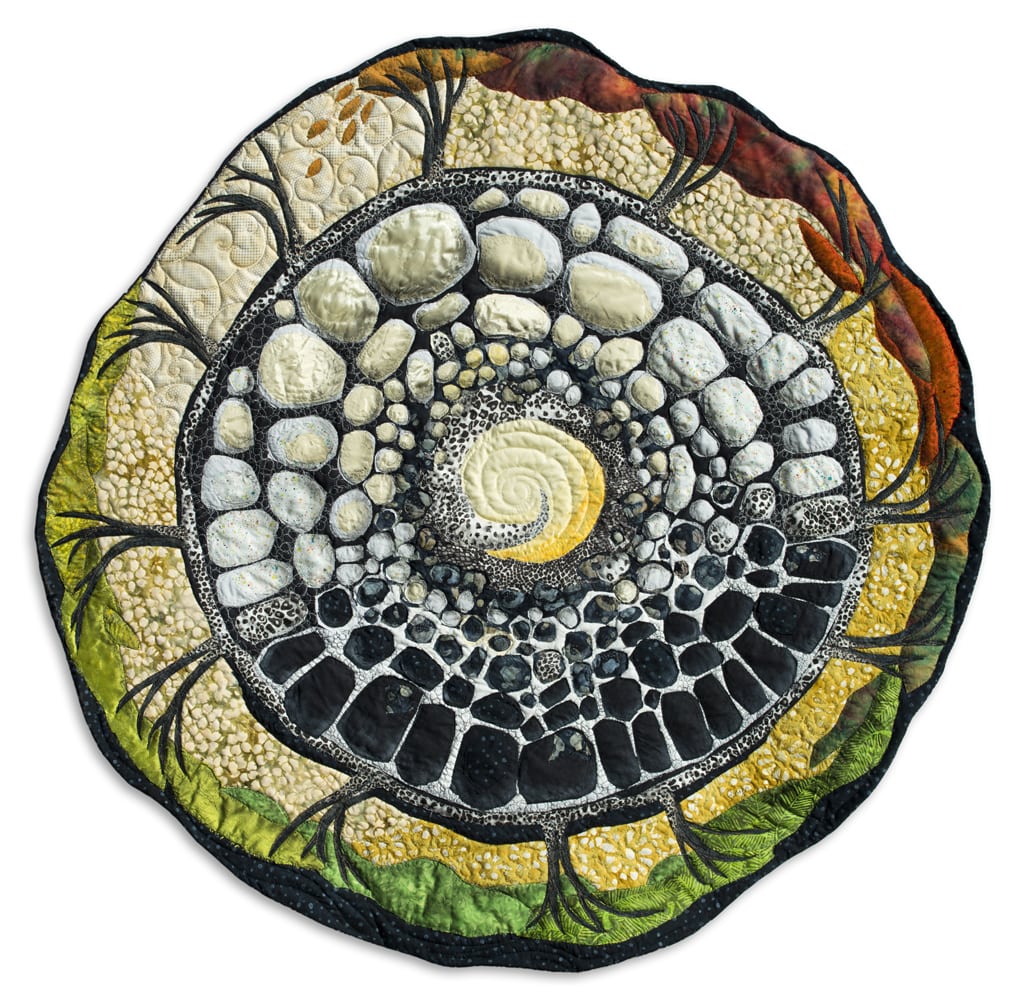 Where do you usually look for inspiration when starting a new series?
I like working in series, and some of mine have been running along for over 20 years. I keep revisiting themes with fresh ideas. I'm obsessed with certain processes, visual cues, and motifs that come back over and over – the cycles of plants and associated creatures, leaves, certain tree species, seeds, multiples of lines and shapes.
At the same time, I'm also keenly interested in literature – particularly poetry. One of my favourite activities is to match a poem with one of my artworks: a quote or poem enlivens the experience for me and I hope for others.
And I always go back to the natural sciences for fresh inspiration, as they provide endless possibilities. I keep an eye on breaking botanical research – new findings can set off a whole fresh set of imagery for a series. I often contact the researchers to see if they are interested in answering specific questions and sharing information. This adds depth to my work, and provides facts I can share with the audiences for my talks.
Lately, I've been creating artist's talks to accompany my series, because I believe it's important to enrich the audience's viewing experience. My purpose in making art is to offer a gateway to help understand science, and audience education is an essential part of the process.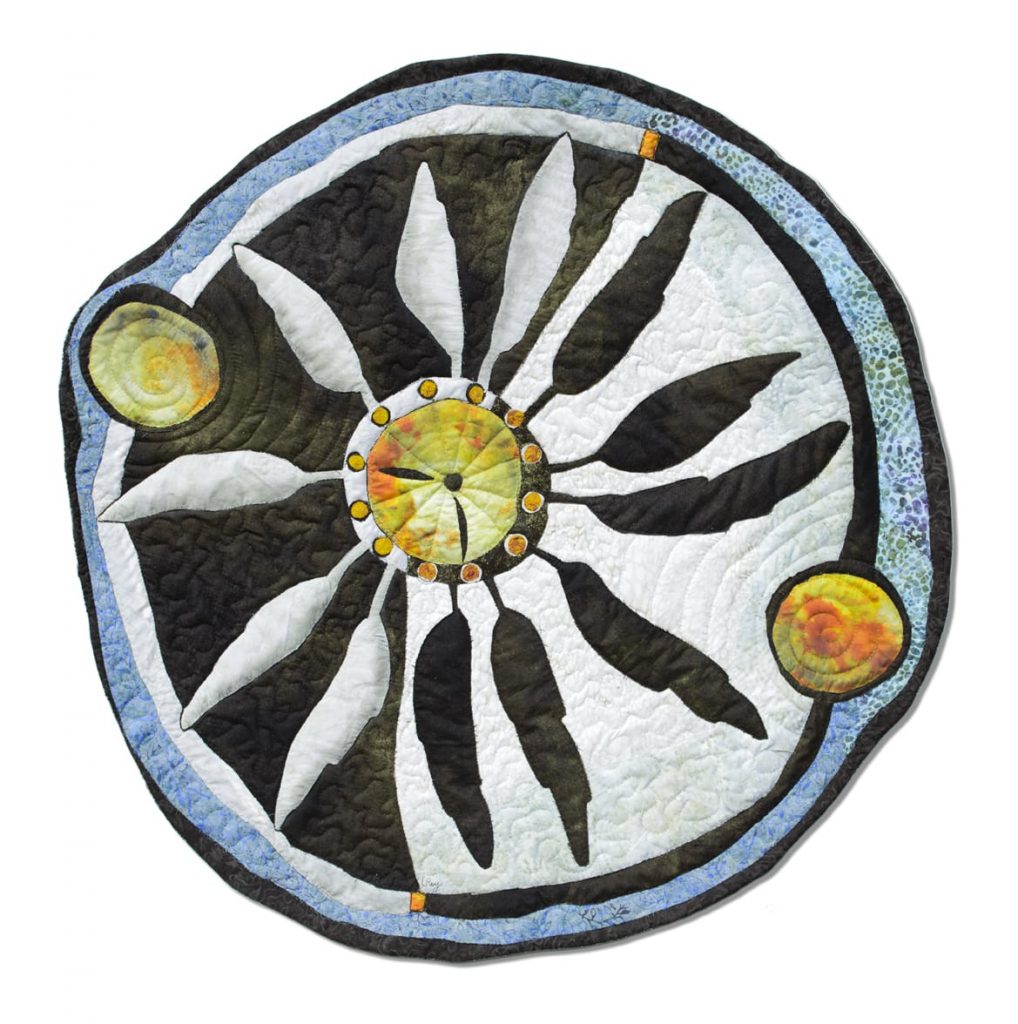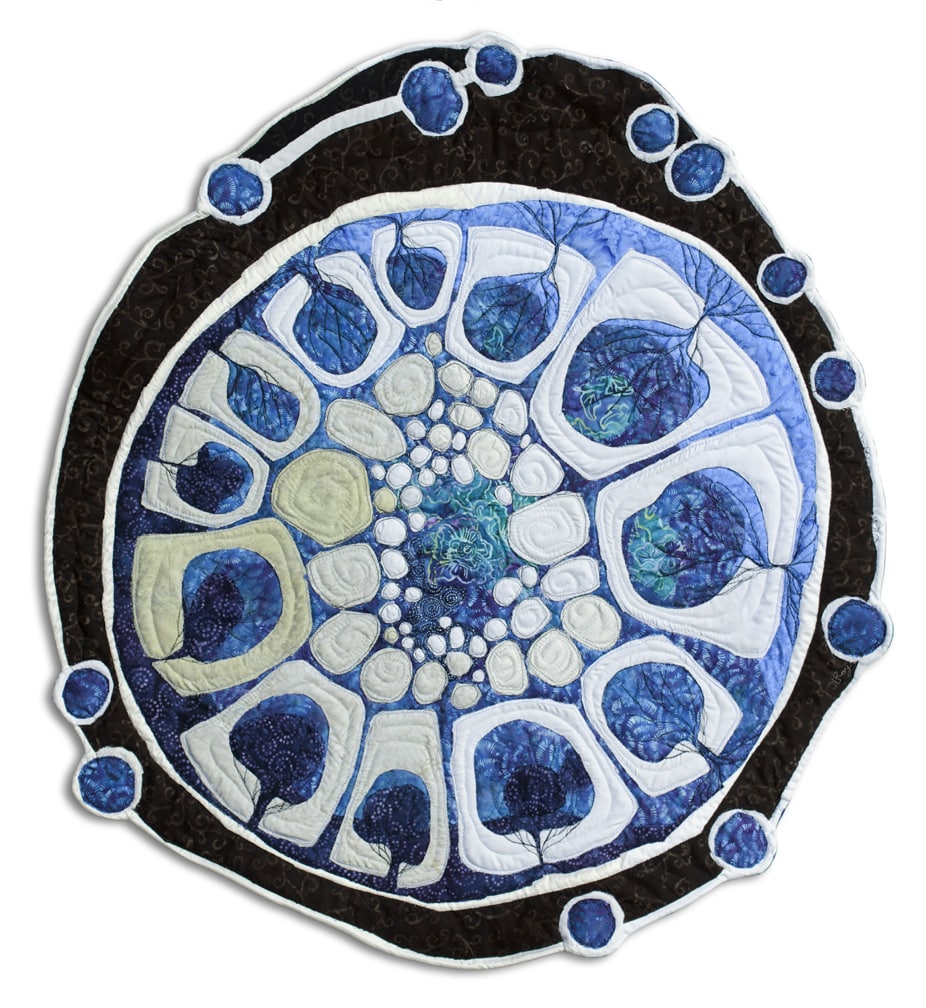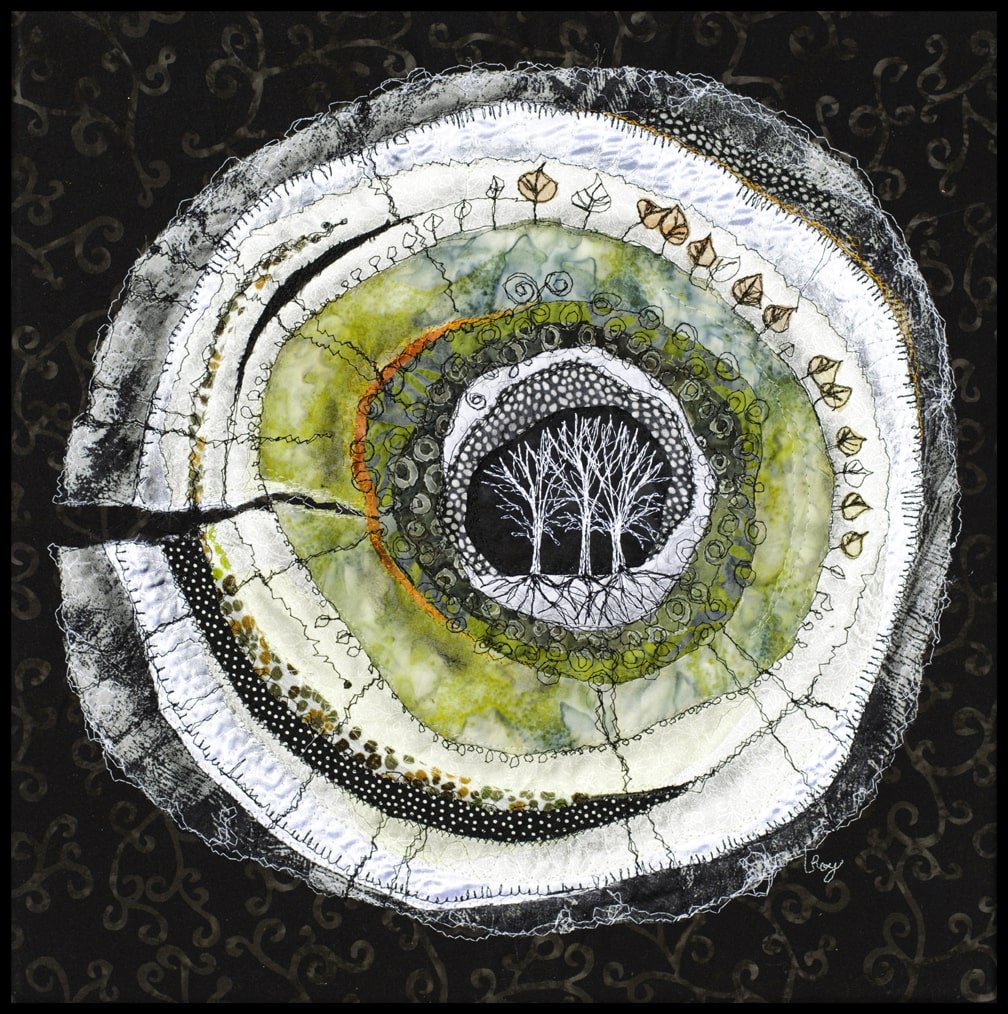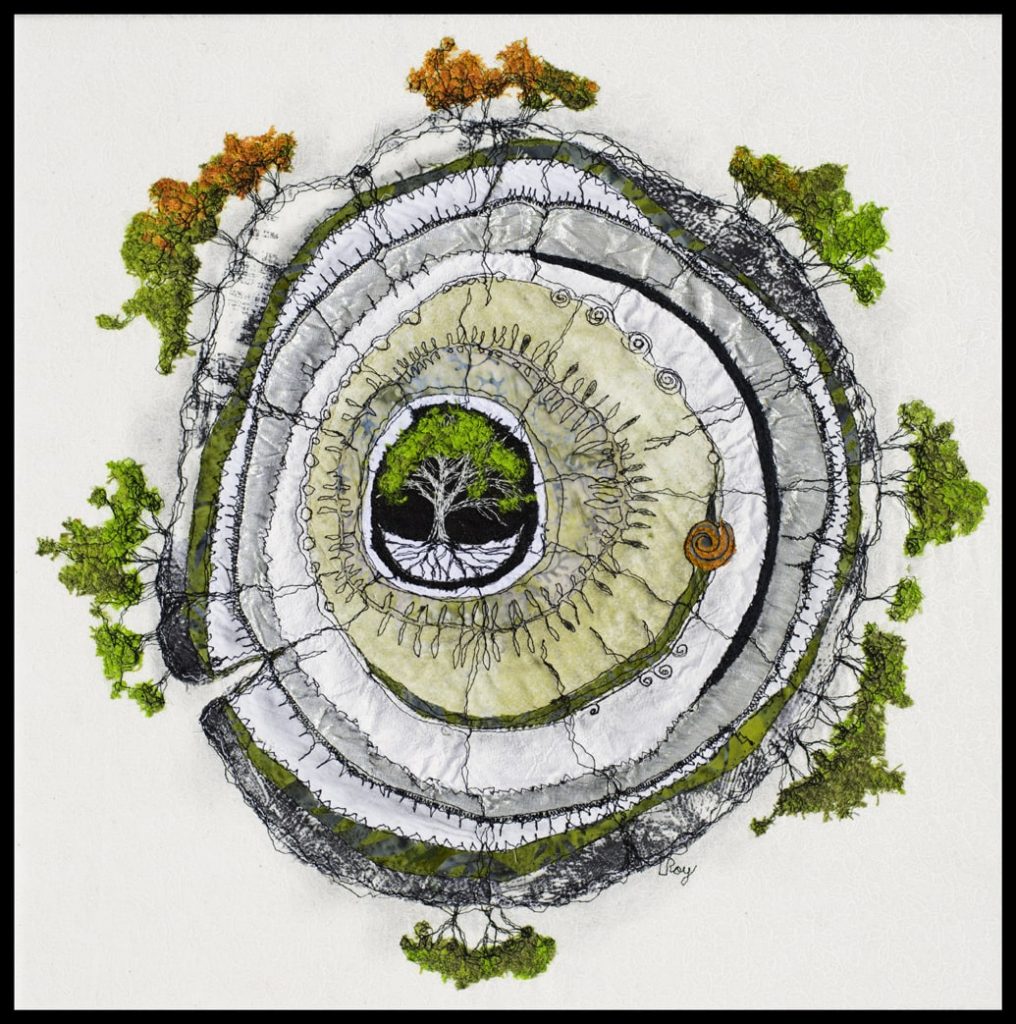 As someone who is trained in ornamental horticulture, how much do you feel this has helped make you the artist you are today?
Nothing has influenced me more than my BSc in Horticulture. This background in the natural sciences gave me the basics for my own searches for information, and a way to approach and understand scientists in the fields I want to focus on. Also, it gave me a keen eye for fake information, of which there is a lot.
Another important influence was my time spent as a member of the Canadian Embroiderers' Guild in London, Ontario. This group offered classes with international teachers, help and support, and practice with teaching and public speaking. I owe them a lifetime of gratitude!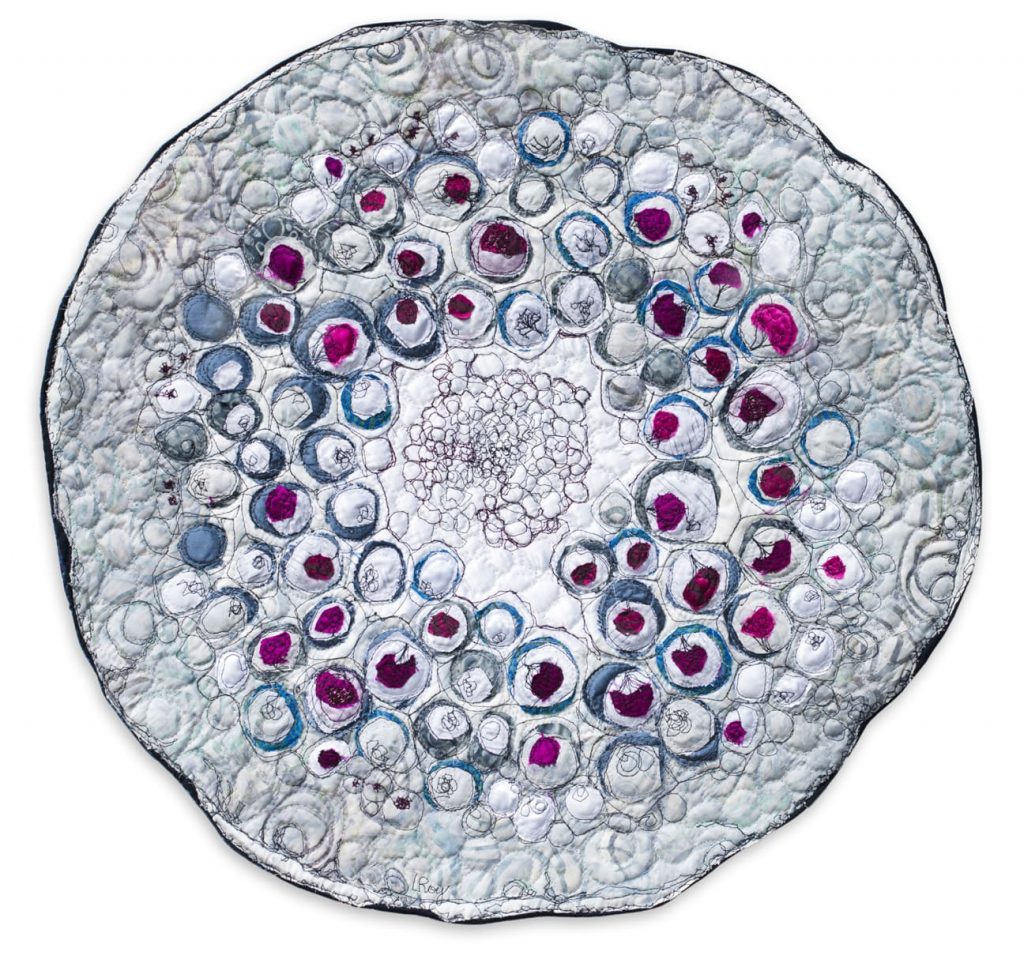 Can you suggest ways or processes whereby our students could find inspiration for their own work when their enthusiasm dips a little?
I suggest choosing one subject or motif they feel passion for, something well outside the art curriculum, and studying it to the greatest breadth and depth possible.
The more they know, the more interested they become, and the more they realise that there is much more to learn. This engages the mind, which is of course the source of creativity. Creativity comes from inside, so the mind must be fed.
For example, 'FISH' can cover all disciplines – aesthetic, cultural and religious symbolism, art history, psychotherapy, environmental connections, astronomy, astrology, literature, natural sciences, aquatic studies, just to name a few. It could lead to a trip to an Aquarium to talk to the staff about their work.
You will not believe how much specialists love talking about their work. Plus, the fish offers beautiful shapes to play with. Combining in-depth knowledge of a particular subject with its inherent beauty makes the end design much more evocative, much more satisfying, and leads to more inspiration.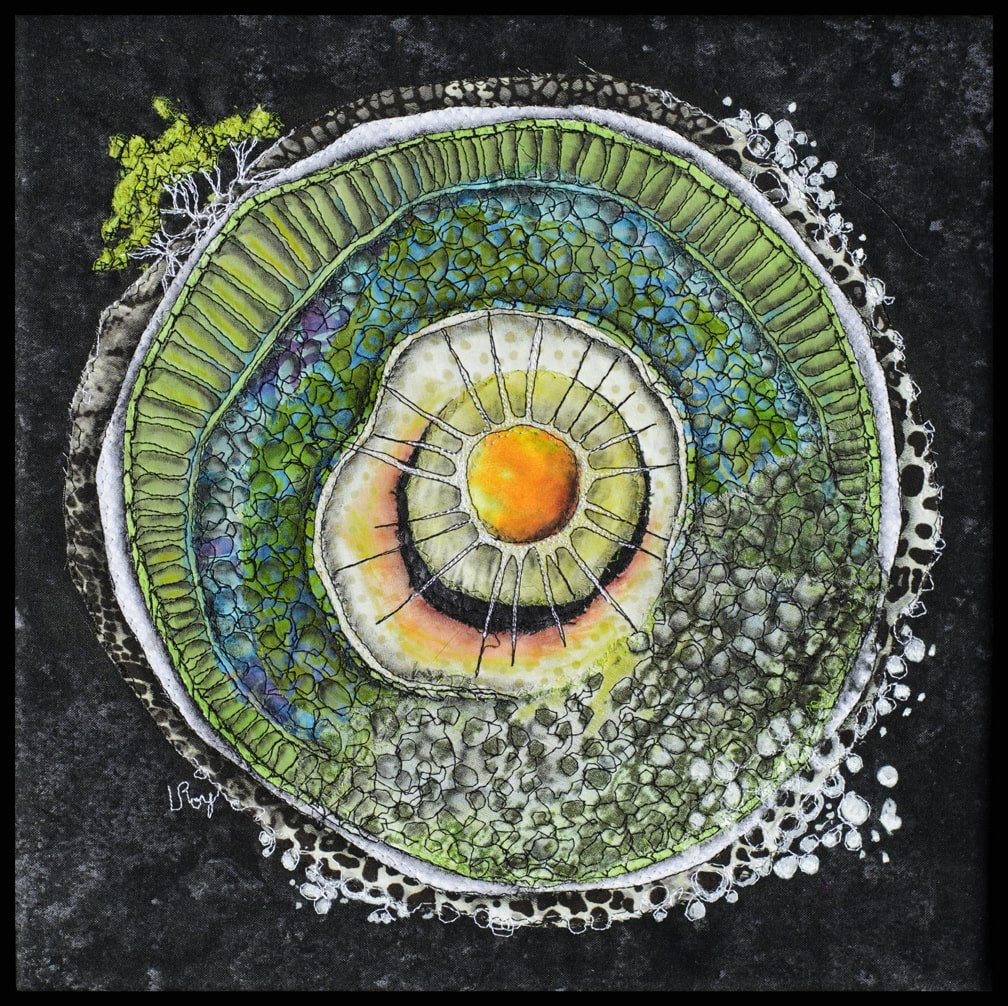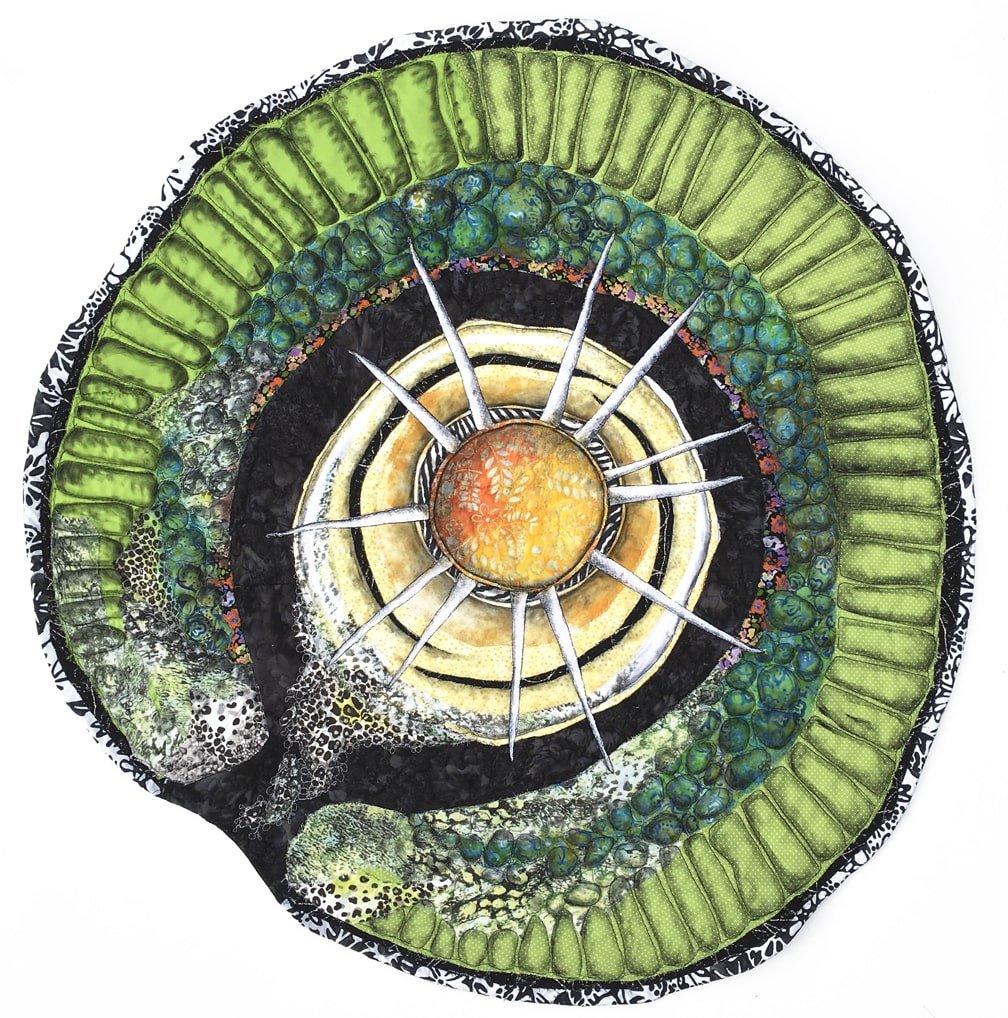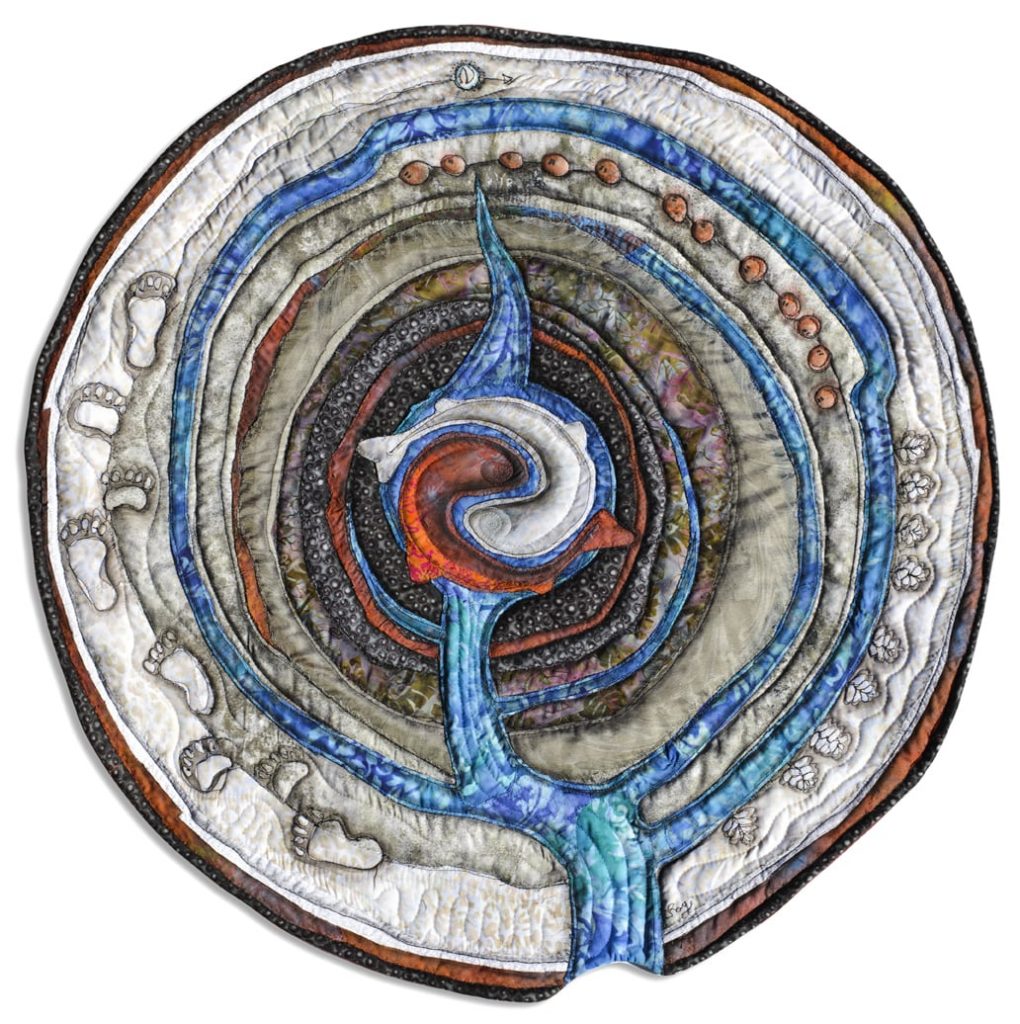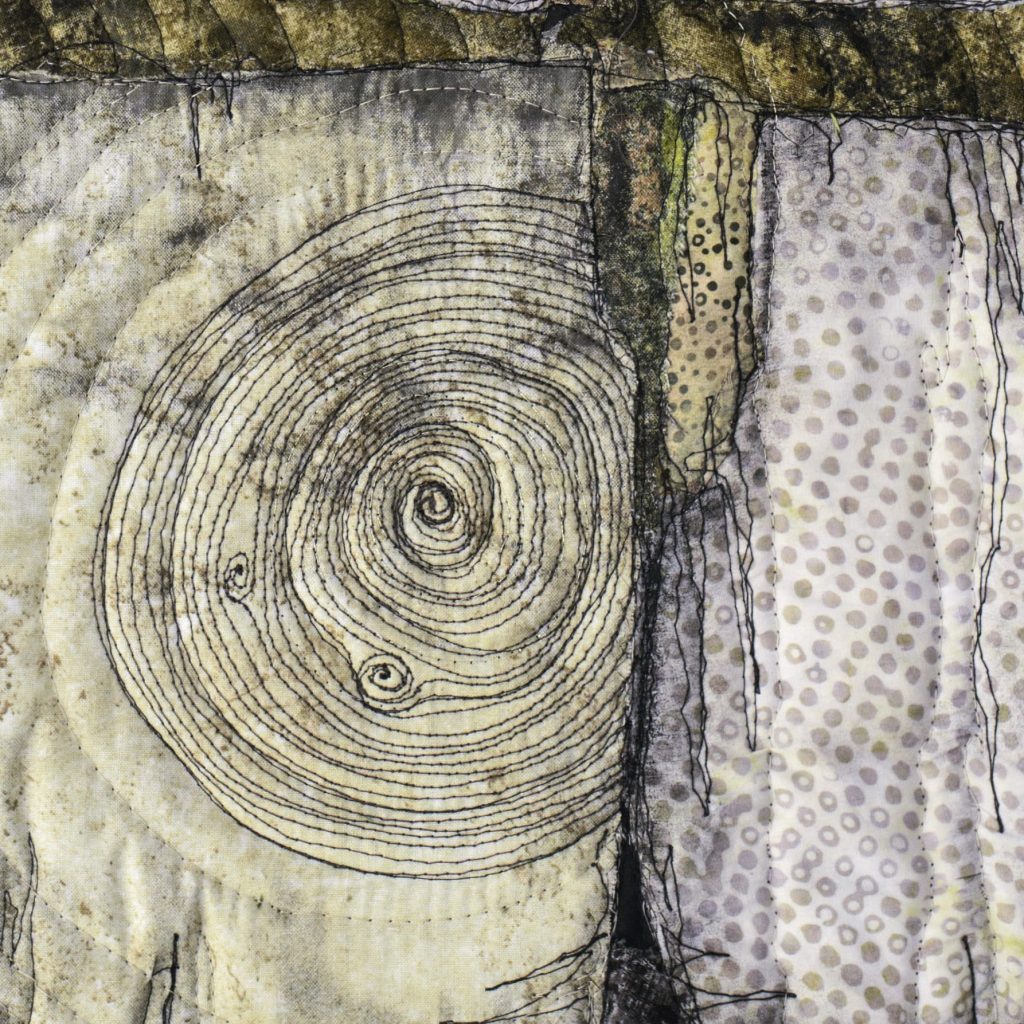 What is your advice to students who wish to become full time artists after they graduate?
You will need a regular job to support yourself for five to ten years. During that time, learn how to communicate and show your art in as many ways as possible. Social media, galleries, speaking engagements, exhibits, juried shows, and unconventional venues.
Learn how to apply for grants but don't depend on them. Be creative in interacting with audiences. I would also say, make art that speaks to normal people and under-served communities. How much more effective is art that reaches into the heart and mind of the person on the street? Teach your audience what to love, work hard to show them how to love it. Give them an entry point. This is how real art appreciation begins for those who haven't otherwise invested much in their aesthetic and spiritual development. Isn't that what art is all about, to awaken all of humanity to higher consciousness?
There is nothing more fulfilling than to engage a community and if you support them, they will support you. There is a great need now to raise the consciousness of the population and our visual art is a vessel, and a reminder that we are all connected.
Find a purpose
It's vital for a young person seeking an art career to find what she wants to say to the world and focus on that. This doesn't happen right away – it's a long process of elimination. It took me over 10 years to find my purpose but it does evolve.
I used to do a lot of freelance teaching of design and technique, for interest and income, but now I've retired from that in order to devote more time to public speaking, writing, and developing exhibitions. In a few years, this balance may change again. But I will always look for better ways to communicate about the value of scientific research and how it connects to the choices we make for nature and our environment.
I keep an eye on all the disciplines connected to my ongoing themes, which means that, more often than not, I don't need to look for inspiration: inspiration finds ME.
Engage in communities
In my case, I've found that there are two communities (outside the art sphere) I particularly love engaging with: spiritual communities with an ecological mandate, and horticultural groups. Many have never interacted much with art apart from the obvious general offerings. In my lectures I make connections between the imagery in my work with their own concerns for the environment. It's incredibly satisfying to see the light go on, and it helps them appreciate not only my art, but other art as well.
One more thing… it's smart to find ways to connect passion with income. Find creative ways to make money with your work. Some artists create a line of works that are accessible for studio and gallery sales, teaching art workshops, children's classes, books and notecards, speaking engagements, demonstrations. At first these activities may not fully support you, but they can lead to other opportunities and it's an excellent way to find your strengths with respect to earning a living.
What's next for you?
living-language-land: Word portraits from the Earth is a project I started early in 2022. It is currently a growing collection that will culminate in a total of 26 framed textiles inspired by the living-language-land project.
The living-language-land project highlights 26 words in the run-up to COP26 (the 26th UN Climate Change Conference that took place in Glasgow in November 2021). The main purpose of the living-language-land project was to give a global audience fresh inspiration for tackling our environmental crisis. This collection of carefully chosen words from endangered and minority languages reveals different ways of relating to land and nature, as seen through the lens of those living within. The main organizers, artist Neville Gabie and neuroscientist Philippa Bayley of the UK, approached 26 indigenous contributors from all over the world, permitting each to decide which word to present and how to present it, including video production and correct pronunciations.
I first heard of this word project through a link sent by a friend, and was immediately taken with the project itself, and its creative possibilities. It brings together themes I'm passionate about: our relationship with nature, love of words and language, spirituality, and culture. Imagine my excitement when, after contacting them with my idea for an art exhibition, they responded with full endorsement and encouragement. I am currently seeking venue commitments for this exhibition and will post developments as they emerge. I am also preparing a presentation, by Zoom or in person, for educational purposes.
Here is just some of the work from the collection.