We've compiled a list of the latest textile books on offer that aim to inspire, encourage and impart creative wisdom. Whether you're looking for a gift for a stitching enthusiast or simply want to stock pile reading material for the winter; we're sure you'll find the perfect book, right here.
We've tried to include books across all of the subjects that we offer, but if you feel we've missed a new book release (released in the last 30 days) then please let us know by leaving a comment.
Textile Landscape: Painting with Cloth in Mixed Media
Author: Cas Holmes
Buy it from: Amazon
The book includes artworks by the author that explore the UK, USA and Australia, as well as works by other internationally renowned textile artists. A creative guide ideal for textile artists of all levels – students, teachers and practising artists and makers – to make unique and beautiful work inspired by the world around us.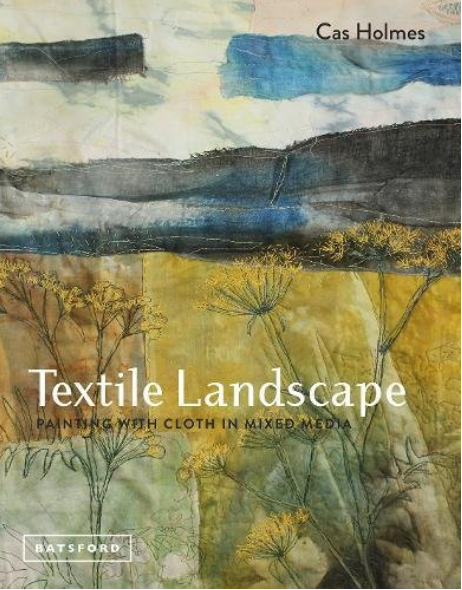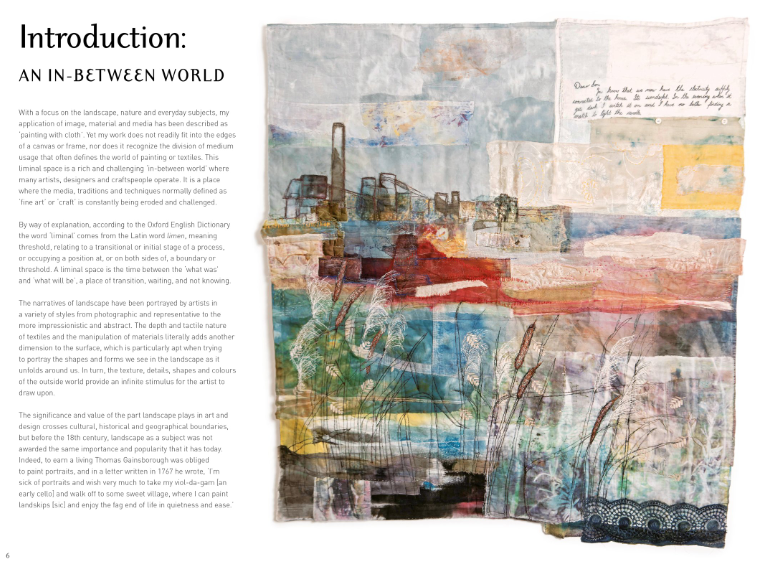 Wild Mittens & Unruly Socks: 22 Outrageously Unique Knitting Patterns
Author: Lumi Karmitsa
Buy it From: Waterstones
With fascinating designs, irresistible colours, and a genuine passion for handcrafting shining through every page, Lumi Karmitsa's collection of mittens and socks is a dream come true! Discover a colourful cornucopia of animals, flowers, lettering and playful contemporary motifs, all made in bright and easy-to-work yarns. Knitters on the lookout for fierce colourwork knitting needn't look further! The patterns have been drawn as simply as possible – as Lumi herself only started knitting a few years ago – and she pays special attention to not only their design but also their fitting, making them perfect practical pieces to knit too. With clear step-by-step instructions and pattern charts suited for a variety of skill levels, these are vivid, fun, wearable accessories that anyone can make.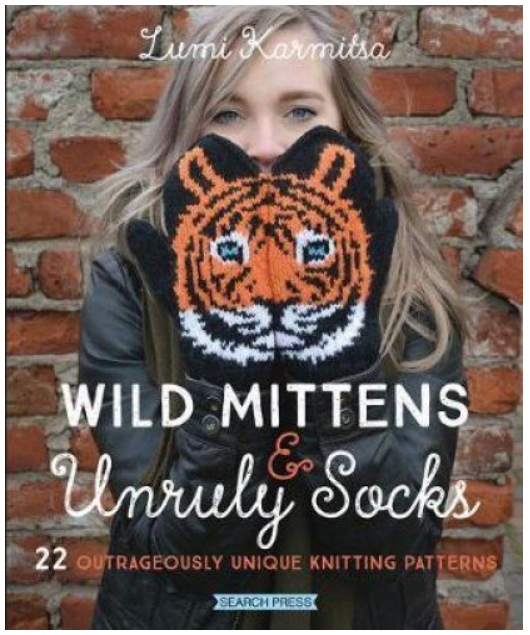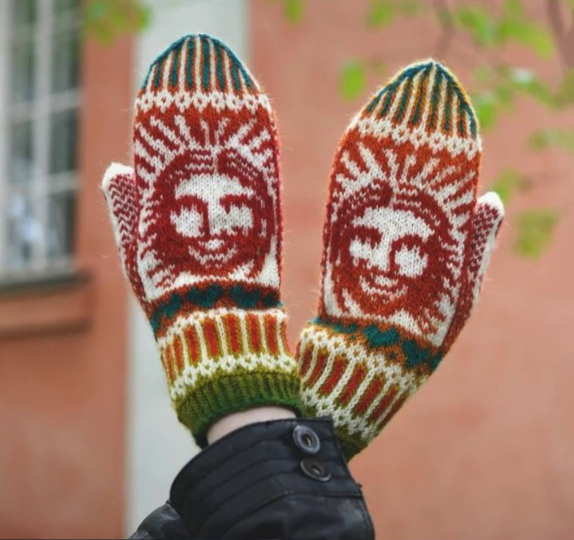 Hooked on Quilted Crochet: 6 Colourful Patterns for Quilt Lovers
Author: Leisure Arts
Buy it from: Amazon
Who says quilts can only be made of fabric? Not us! The six crochet designs in Hooked on Quilt Blocks from Leisure Arts show how easy it is to create traditional quilt patterns with a patchwork of colorful crocheted triangles, diamonds, hexagons, and other motifs. Instead of sewing fabric patches together, you simply crochet and assemble the necessary pieces using yarn of any weight. Designs by Sarah J. Green include Lap Robe and Pillow (featuring Tumbling Blocks pattern), Table Runner (hexagons with some dimensional flowers), Baby Afghan (Wagon Wheel and Left or Right Spinner Hexagons), Tree Skirt (hexagon motifs with snowflake centres), and Throw Pillow (resembling Lone Star quilt).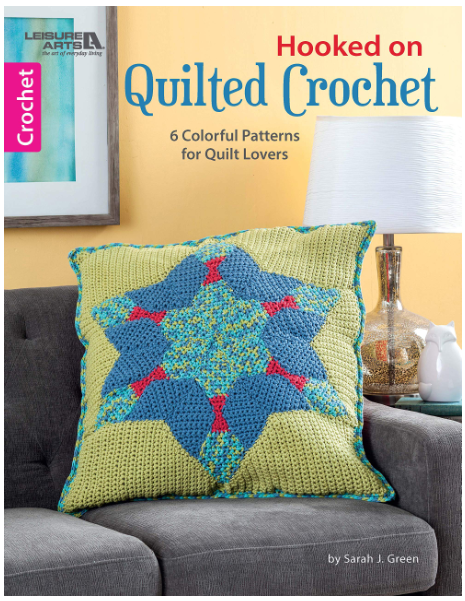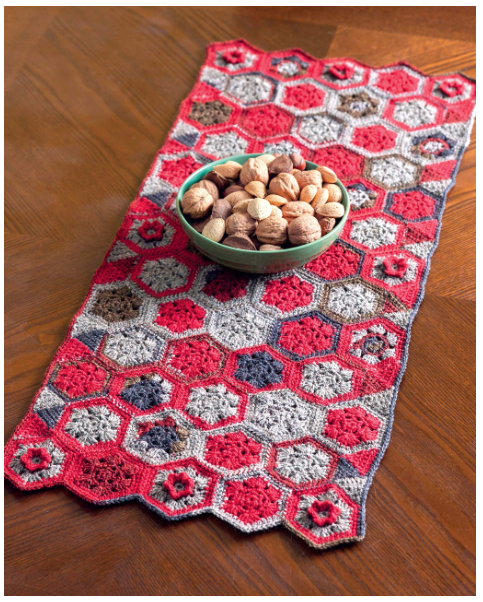 Crocheted Birds: A Flock of Feathered Friends to Make
Author: Vanessa Mooncie
Buy it from: Wordery
Let your creative urges take flight with this wonderful collection of birds to crochet. Featuring 10 gorgeous projects, all with stunning photographs and detailed charts, Crocheted Birds is a bird lovers delight! includes extensive techniques section suitable for all skill levels 10 projects for adorable crocheted birds projects include blackbird, wren and robin hand-drawn charts included with patterns Intricate charts are included with the patterns to help you make your feathered friends come to life!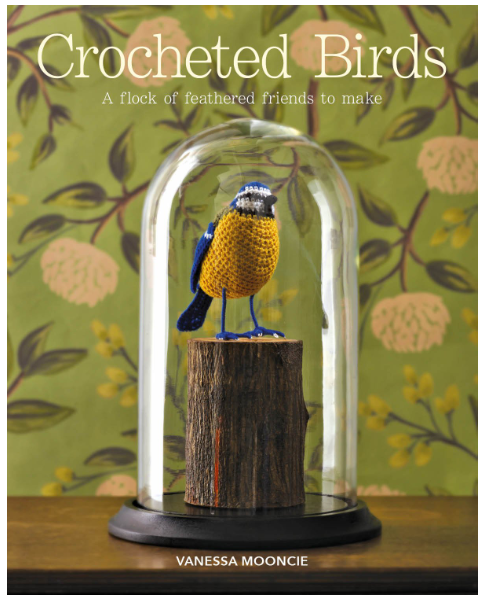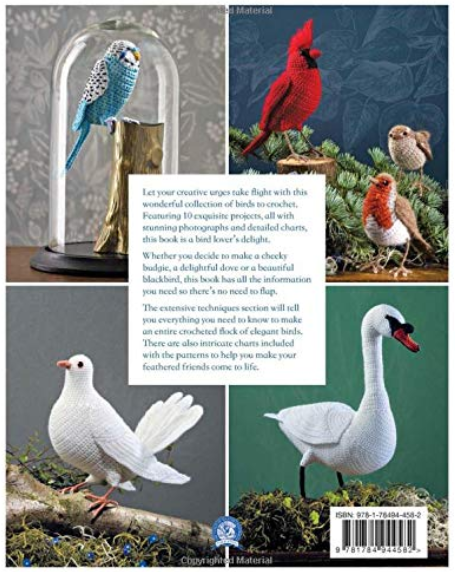 Kaffe Fassett's Sew Artisan: 14 Designs for Patchwork & Sewing
Author: Kaffe Fassett
Buy it from: Kaffe Fassett
Kaffe's exciting new range of Artisan fabrics is showcased in this book. Along with his team of designers, Kaffe has create a varied selection of great designs that are ideal for practising new found quilting and sewing skills. Choose from colourful throws and quilts, eye-catching cushions and placemats, fun projects for kids (a tent and a pillow bed) and simple but very stylish garments.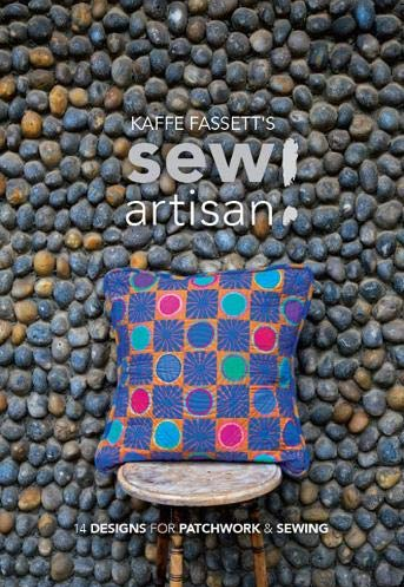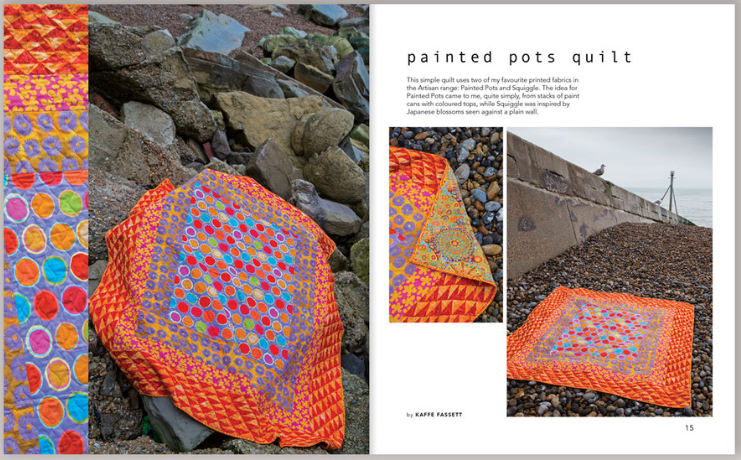 The Art of Moy MacKay: An Inspirational Guide to Painting with Felted Fibres & Stitch
Author: Moy Mackay
Buy it from: Amazon
From inspiration and design to the finished vibrant picture, learn to become the felt artist you've dreamed of becoming through this third book by bestselling author and renowned felt-maker, Moy Mackay.
The brand new, opulent book by bestselling author and renowned felt-maker, Moy Mackay. This book shows you how to find inspiration – and hone it – for your own felt painting creations, gradually helping you to develop personal and original ideas. For the first time, delve into the catalogue of Moy's beautiful, colourful sketchbooks and photographs and learn about her own design process and influences, through which your own artistic abilities can be ignited and explored.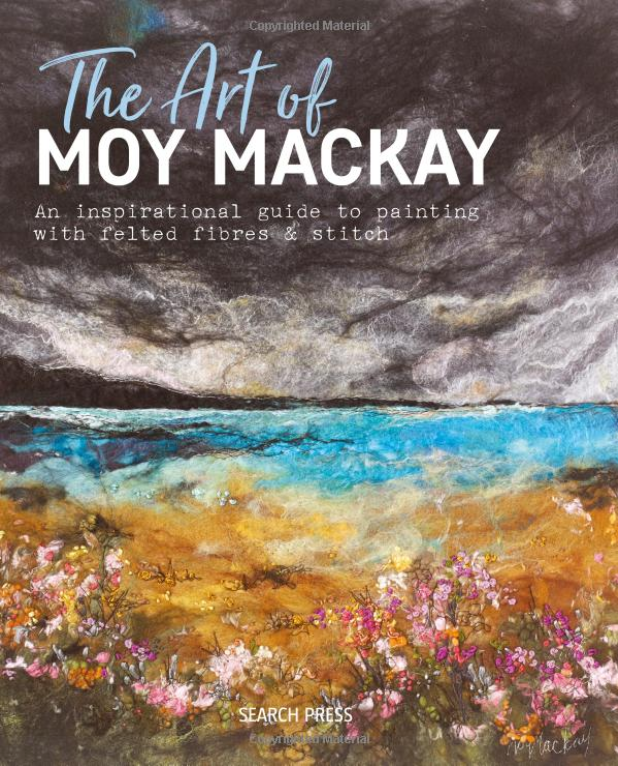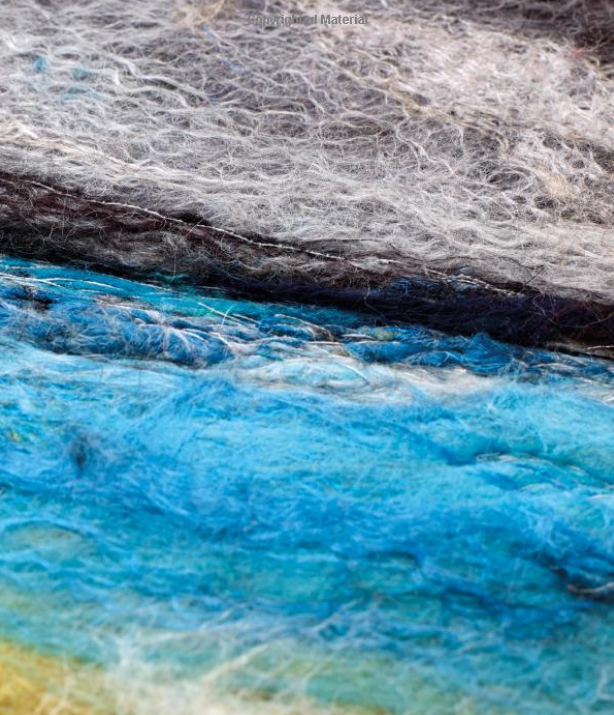 Knitting with Beads
Author: Fiona Morris
Buy it From: Fiona Morris
Knitting with beads is a technique that has been used since the early nineteenth century, but has become increasingly popular in recent years. Now, with new methods offering exciting ways to experiment with materials and equipment, there is no better time to improve your skills. Knitting with Beads is a contemporary guide to a traditional technique covering a variety of different techniques, with beads threaded onto the yarn, as well as beads applied as you go along. these methods are developed further in a chapter on experimenting with year, beads and different stitch patterns, which offers readers the opportunity to develop their own ideas for using beads in their knitting. The projects section at the end of the book includes a wide range of items that allows readers to put these techniques into practice.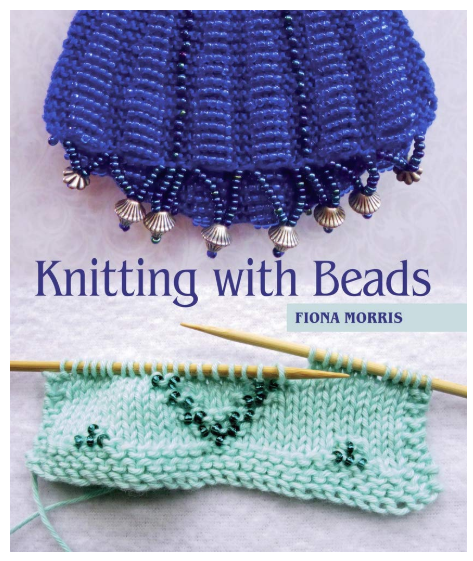 Thread Painting and Silk Shading Embroidery: Techniques and projects
Author: Margaret Dier
Buy it from: Amazon
Thread painting embroidery is one of the most beautiful embroidery techniques. Often mistaken for painted art, it shows off the true skill of an embroiderer. This book demystifies the technique and shows how easy it is to start embroidering your own stitched masterpieces. For the true beginner and the experienced stitcher alike it will be a treasured guide, explaining the techniques and providing the inspiration to master this exquisite form of embroidery. Over 600 colour photographs support twenty step-by-step projects that range from a simply shaded topiary tree to a three-dimensional hydrangea bouquet.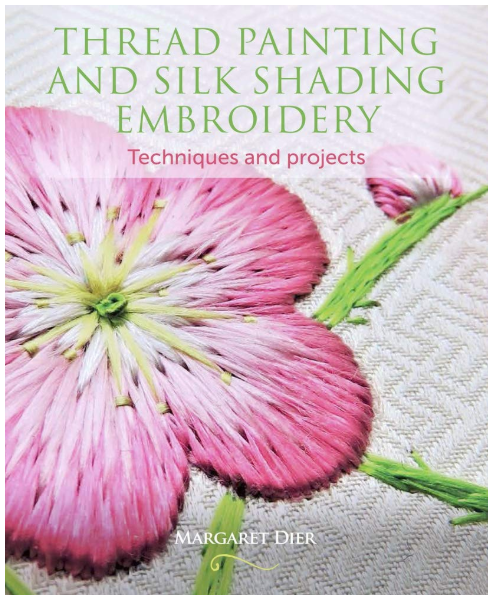 Embroidered Treasures: Birds
Author: Dr Annette Collinge
Buy it from: Wordery
The Embroiderers' Guild was founded in 1906 and has in its collection embroideries from all over the world. These wonderful works, which somehow survived through the ages, could be said to be one of the most important groups of embroideries assembled in one place. Stitched pieces and fragments were gathered together by early members of the Guild and inserted into portfolios that were circulated among members.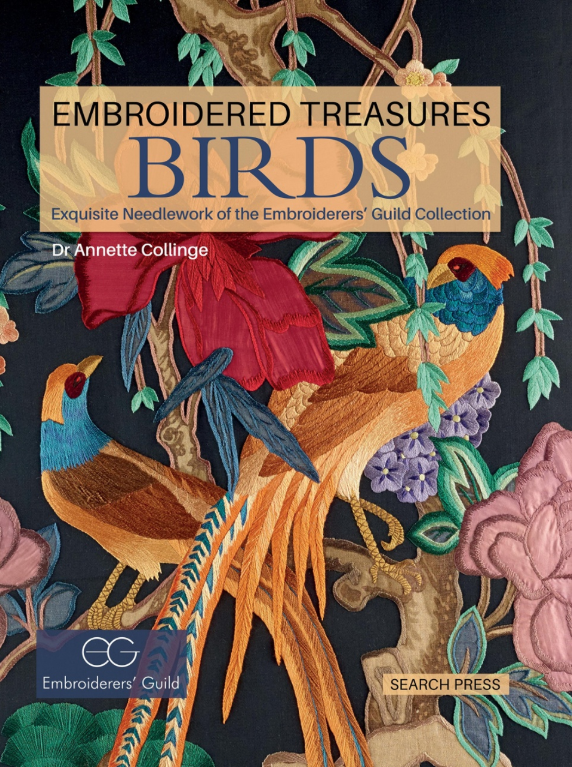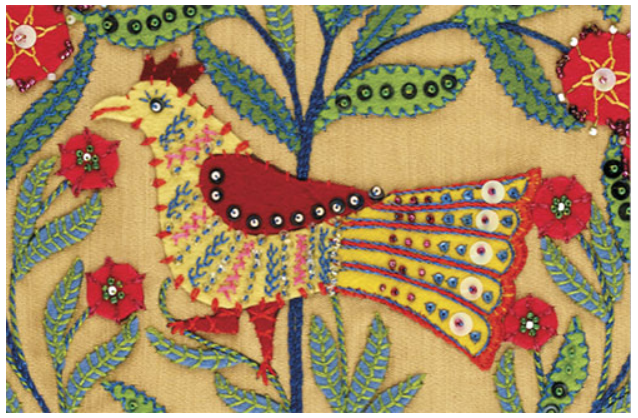 Pin Pals: 40 Patchwork Pinnies, Poppets, and Pincushions with Pizzazz
Author: Carrie Nelson
Buy it From: Amazon
Pretty. Playful. Pinnies! Best-selling author Carrie Nelson packs 40 adorable pinnies with personality! Pincushions are quick to stitch and so addicting–no quilter can make just one. And why make just one when they're so easy to create? Simply sew, quilt, turn, and stuff! Display them as singles or in pleasing piles. You'll want to sew just for the joy of it.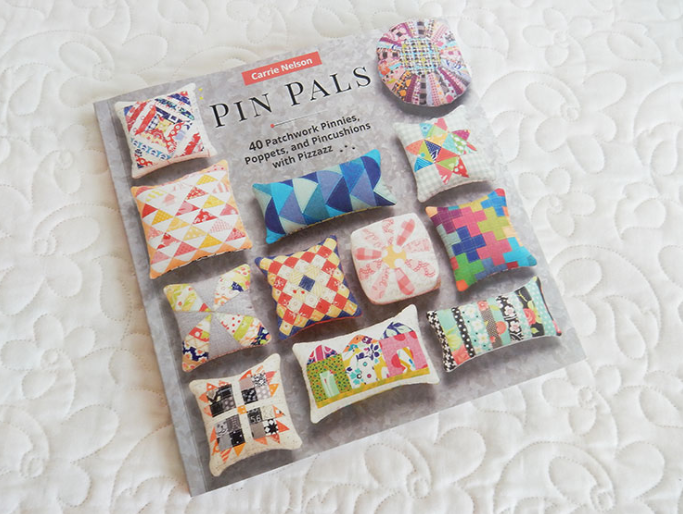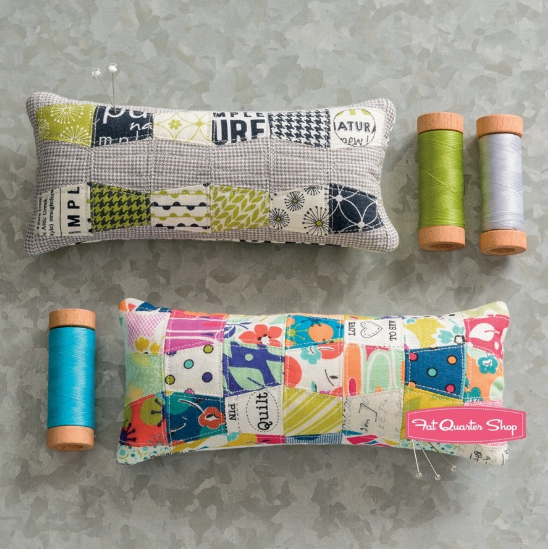 Tiny Stitches: Buttons, Badges, Patches, and Pins to Embroider
Author: Irem Yazici
Buy it from: Waterstones
Wear magic on your sleeve–20 teeny-tiny embroidery projects for completely unique pins, buttons, badges, patches, and more.
Discover the magical world of Irem Yazici's embroidery. Flowers, moons, and UFOs are just a few of the 50 motifs presented in Tiny Stitches. Wear your heart on your sleeve, literally, through small-scale projects for embroidered pins, buttons, patches, and more. Embellish your outfits, decorate your walls, and make unique gifts for your loved ones with these 20 colorful and stylish projects.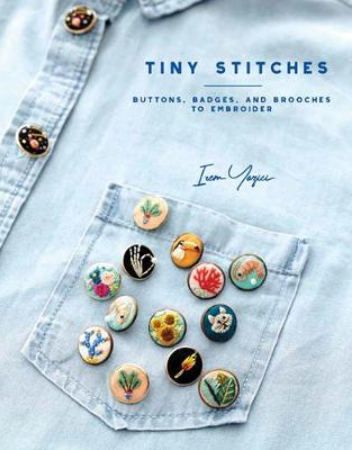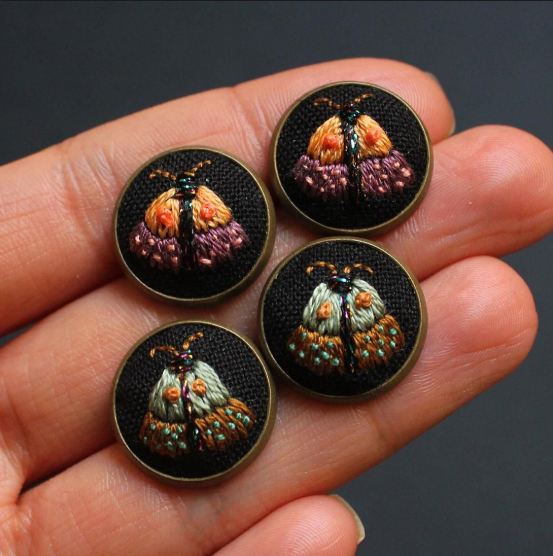 Moda All-Stars – Merry Makers: Patchwork Quilts and Projects to Celebrate the Season
Author: Lissa Alexander
Buy it from: Hive
Celebrate the season with the Moda All-Stars! They're back with 15+ handmade gifts to give or keep. Choose from speedy stockings, pincushions, and coasters to make in multiples. Or, pick a patchwork project: lap quilts, table runners, and other deck-the-halls designs abound. Complete most projects in a weekend or quicker–no need to fear the holiday time crunch! And just for fun, learn all about the favourite seasonal traditions of the All-Stars in a series of Q&As. Royalties from the sale of this book will be donated to the Marine Toys for Tots Foundation.