Vanessa Thorpe wanted a course that would develop her skills and provide a focus. Having trained as a bespoke tailor she was keen to get stuck in and achieve a City and Guilds accreditation. Vanessa studied our Textile Skill Stage 2 course and this is her Stitch Journey.
Vanessa Thorpe
Like many considering doing a course with SOFST I have had an interest in sewing from a young age. I have always had various projects on the go.  I trained as a bespoke tailor and then worked in London for a costumier for a number of years.  My husband's job took us aboard for 20 years and at last we have returned to the UK and moved to beautiful Yorkshire.
Having now brought up my family I was looking to get serious about doing something for myself rather than doing bits in between the rest of life. I needed a focus and more formal training rather than muddling along doing my own thing.  I was keen to try a few more "arty" ideas but did not know how to go about this. Having looked at other online course providers I decided to go with SOFST. Gaining an accreditation at the end of the course appealed to me. It's nice to have an official confirmation of the work you have done!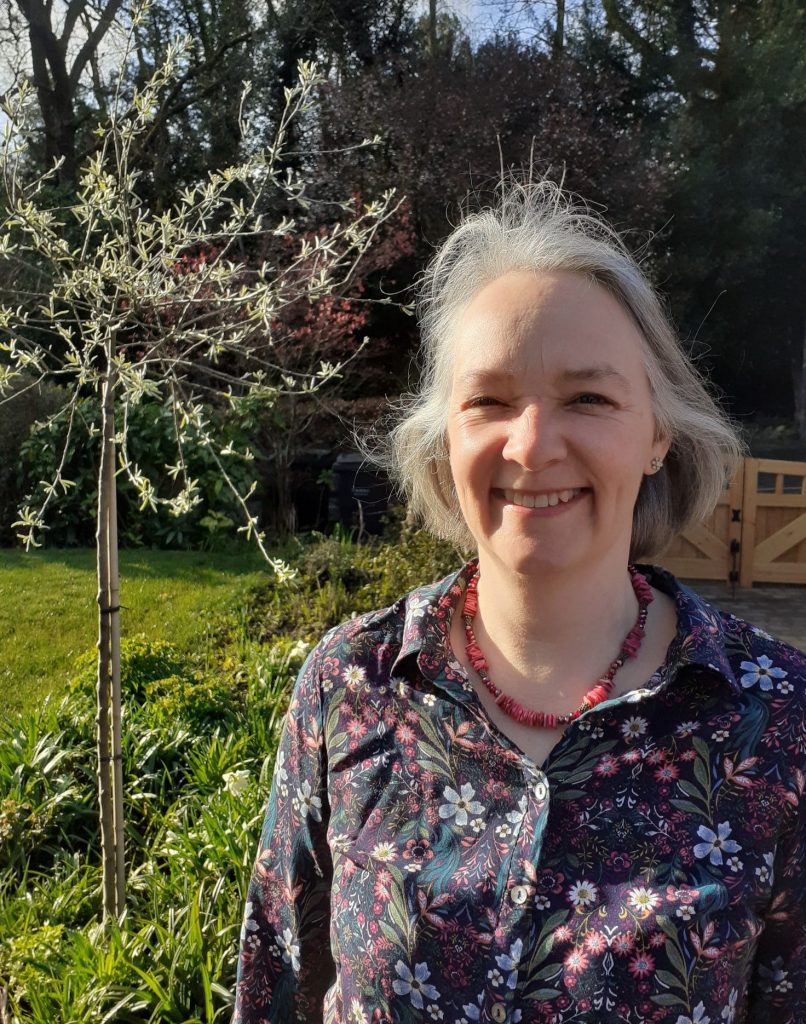 Studying Textiles
Not wanting to be limited to one medium, I enrolled onto the Textiles Skill Stage 2 course. I was also keen to try different skills.  Having enrolled on a sewing course I was taken aback by how much writing and reading was needed at the beginning with the research into our own chosen artist but that soon gave way to real enjoyment, digging deeper into the art piece.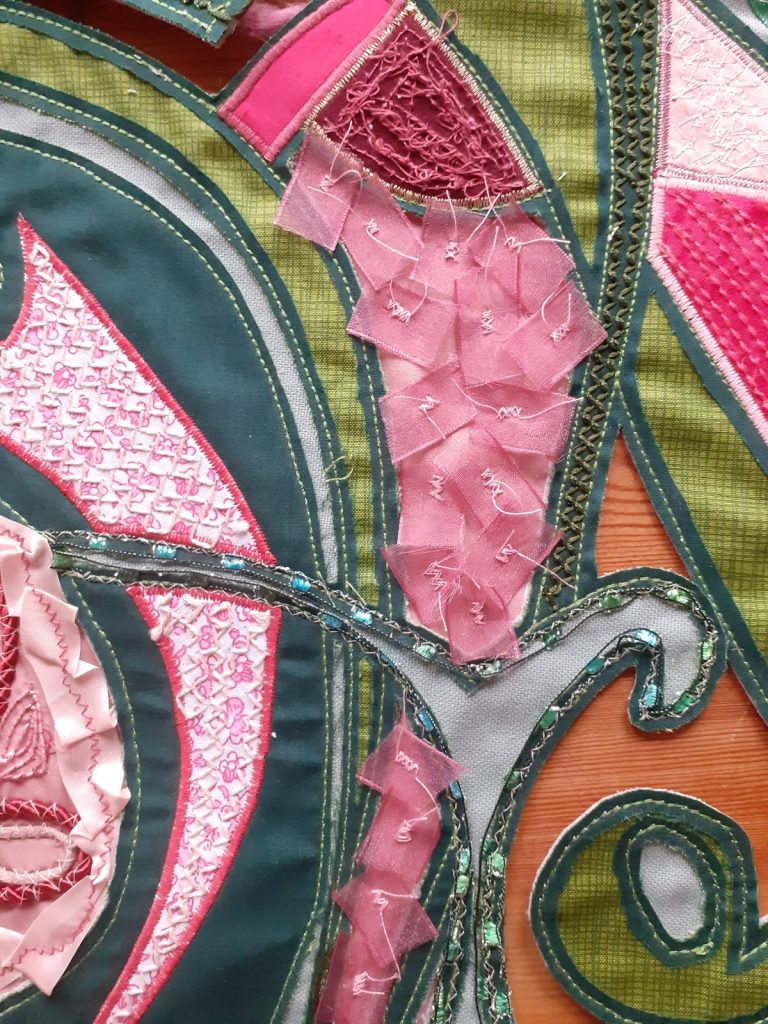 This work provided vital as the course progressed.  I did anticipate more free flow techniques so was disappointed at first with the patchwork module. However looking back it was a good base to start with. It really got my mind in gear with colour combinations and design options.  The module with all the photography and drawing was also a challenge and there was no sewing involved which is what I was wanting to do!  Then the course work modules began to come together, and I could see a clear progression as to the whole design process.  By the end of the course, I had come full circle back to the chosen art piece with my finished piece, a wall hanging, reflecting the original work but feeling very much my own interpretation.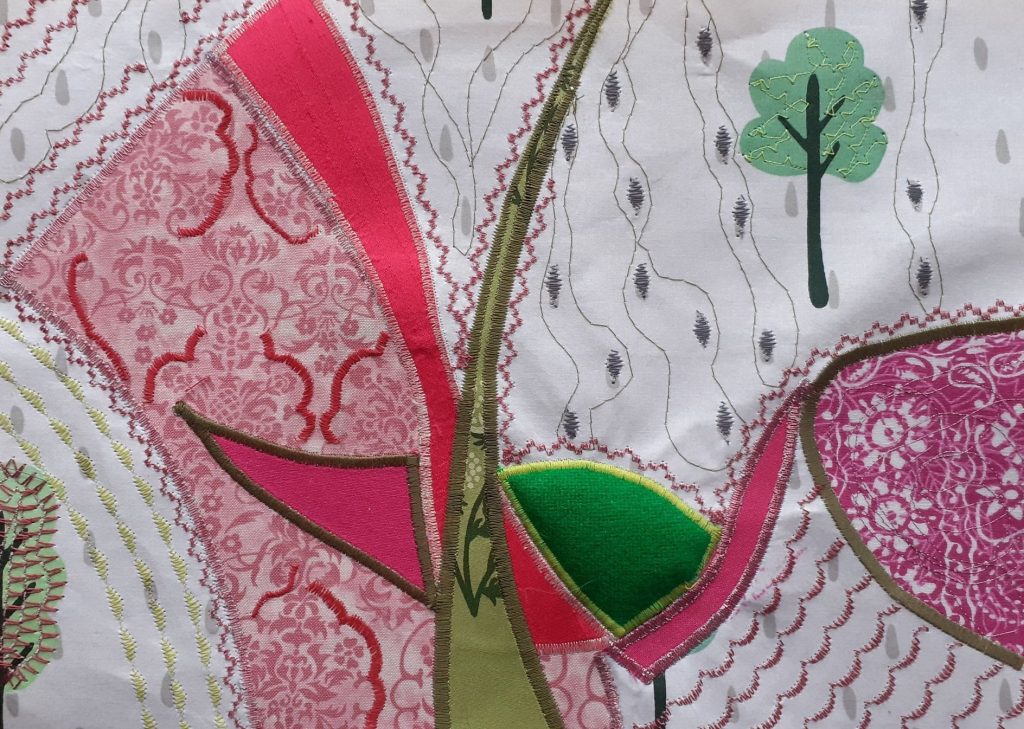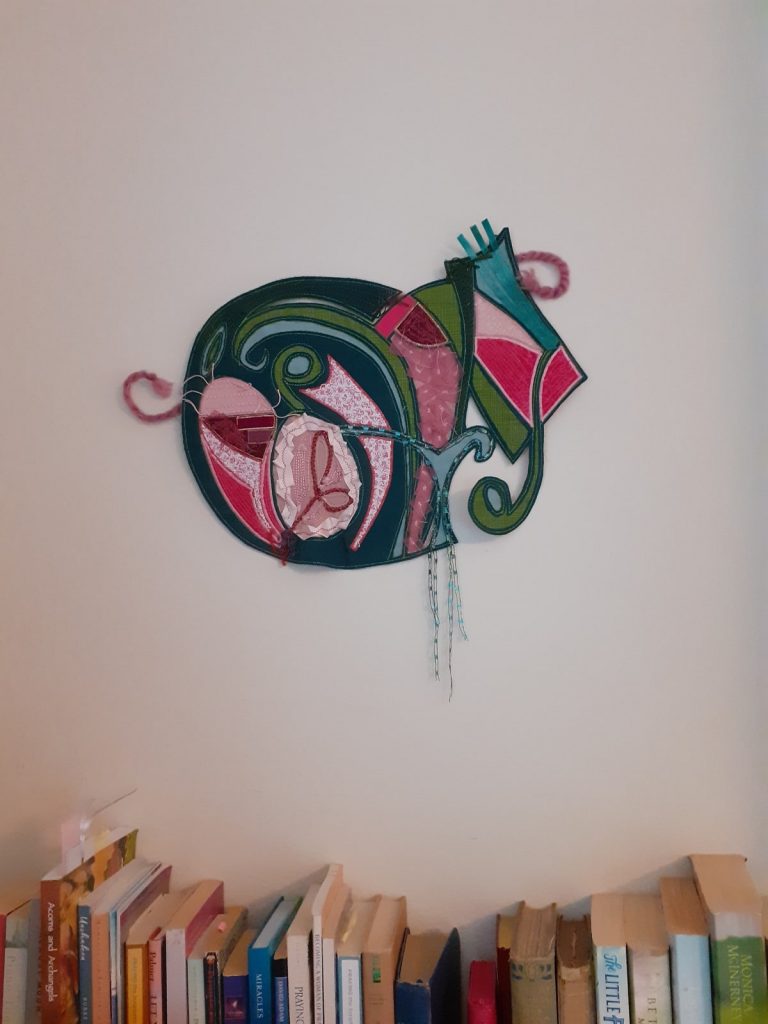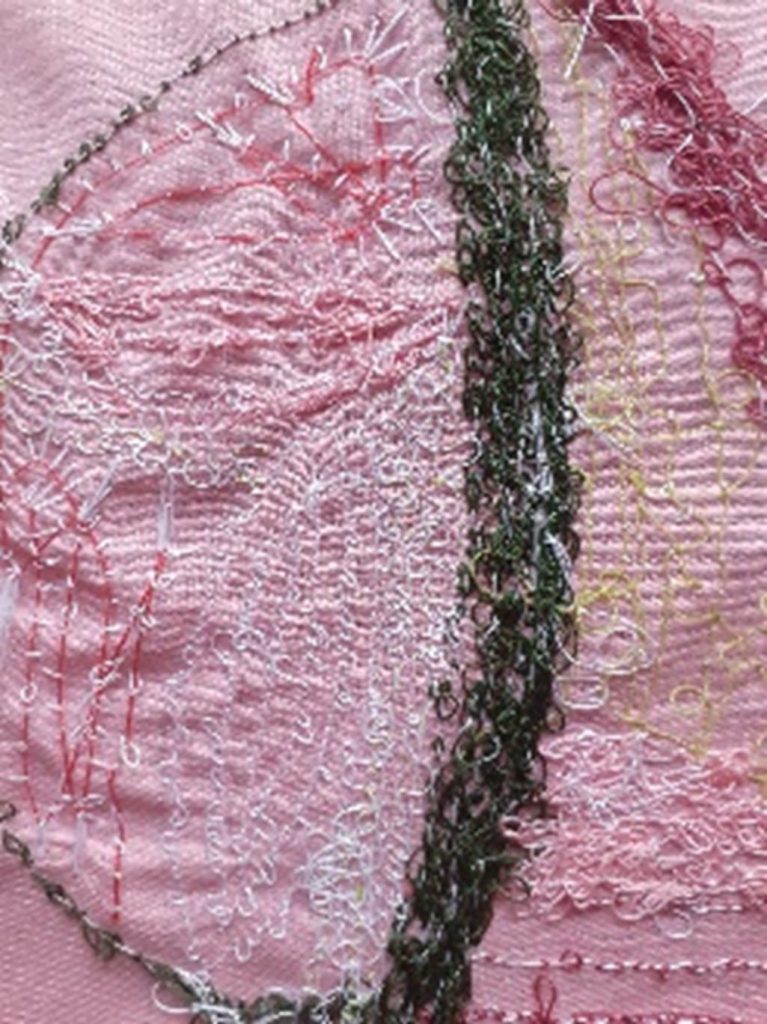 In hindsight I wished I had pushed myself do a higher level. I think it would have been very possible for me to achieve so my advice is to push yourself outside your comfort zone and gain a good sense of achievement at the end.  Allow yourself to try out new ideas and things you had not expected to be doing. It will be well worth it! The pace of the deadlines is very manageable, and it is great to be able to work in such a flexible way.  It is so easy to work the modules into your own work and home schedules.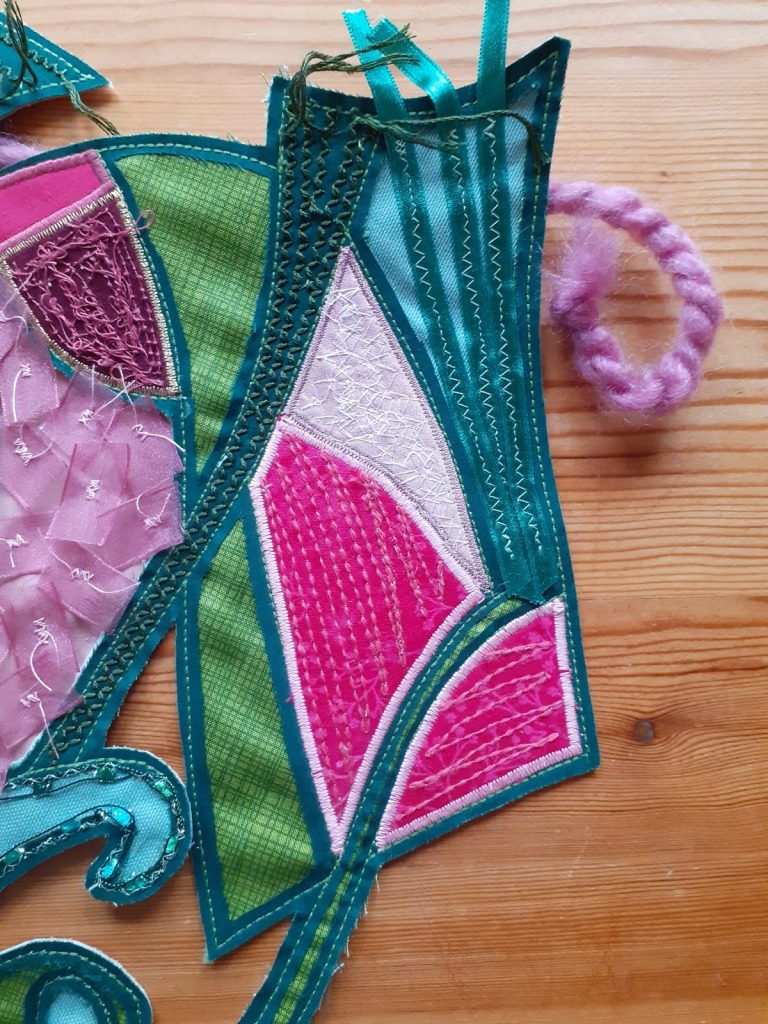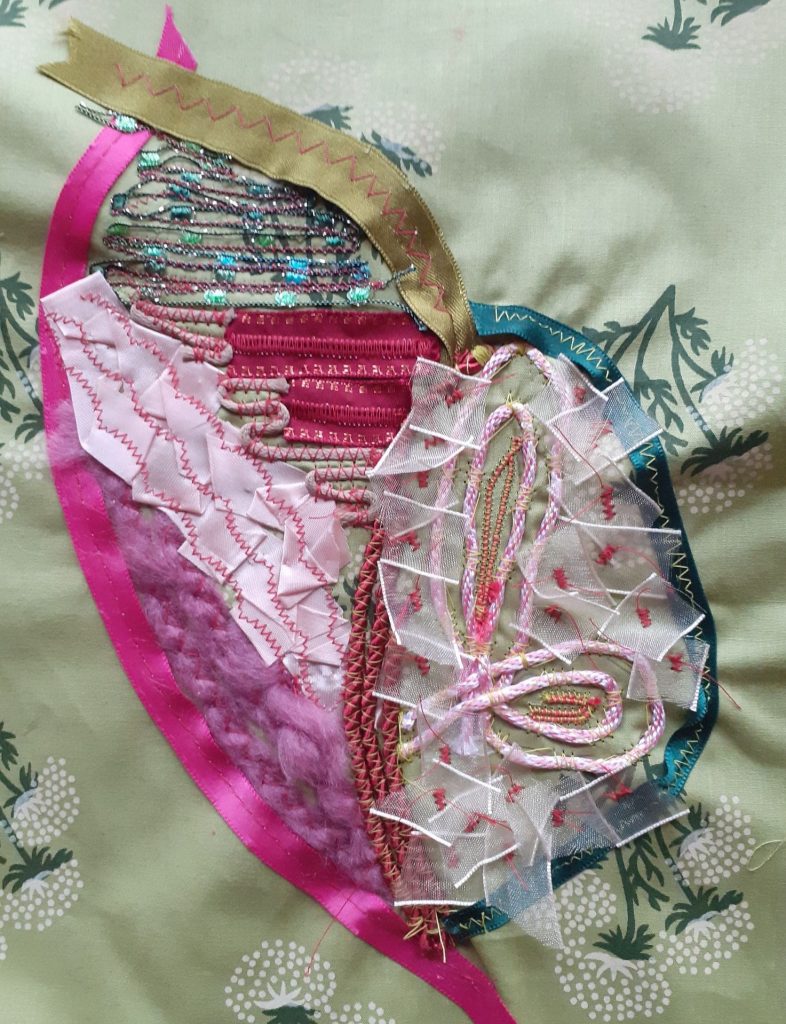 What's Next?
So, looking ahead. I have started the design process following on and using the skills and techniques that I have learnt.  I am compiling a group of pieces as I wish to create some of my own work over the next year and see where that leads me. This is the beginning of a new journey.  This course has definitely given me a clear guide to what I need to do in future. Particularly from the aspect of the design process which is really what I was hoping to achieve from the course.