My sewing journey began when I turned 40.  Textiles was never on the school syllabus and nobody in the family had an interest in sewing.  Being unable to find curtains for my new home motivated me to enrol onto a four day course making curtains, blinds and cushions.
After buying a weekly patchwork magazine, I became completely addicted to making my first quilt which was pieced entirely by hand as I was too nervous to unbox my new sewing machine.  Upon visiting my local sewing shop, I soon became a regular at patchwork workshops and enjoyed meeting like-minded people who shared my passion.  This eventually led to a part-time sales assistant in that very shop.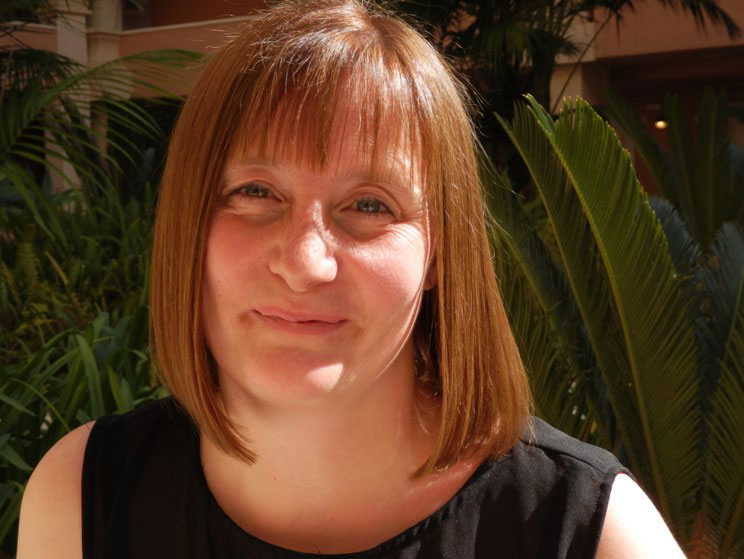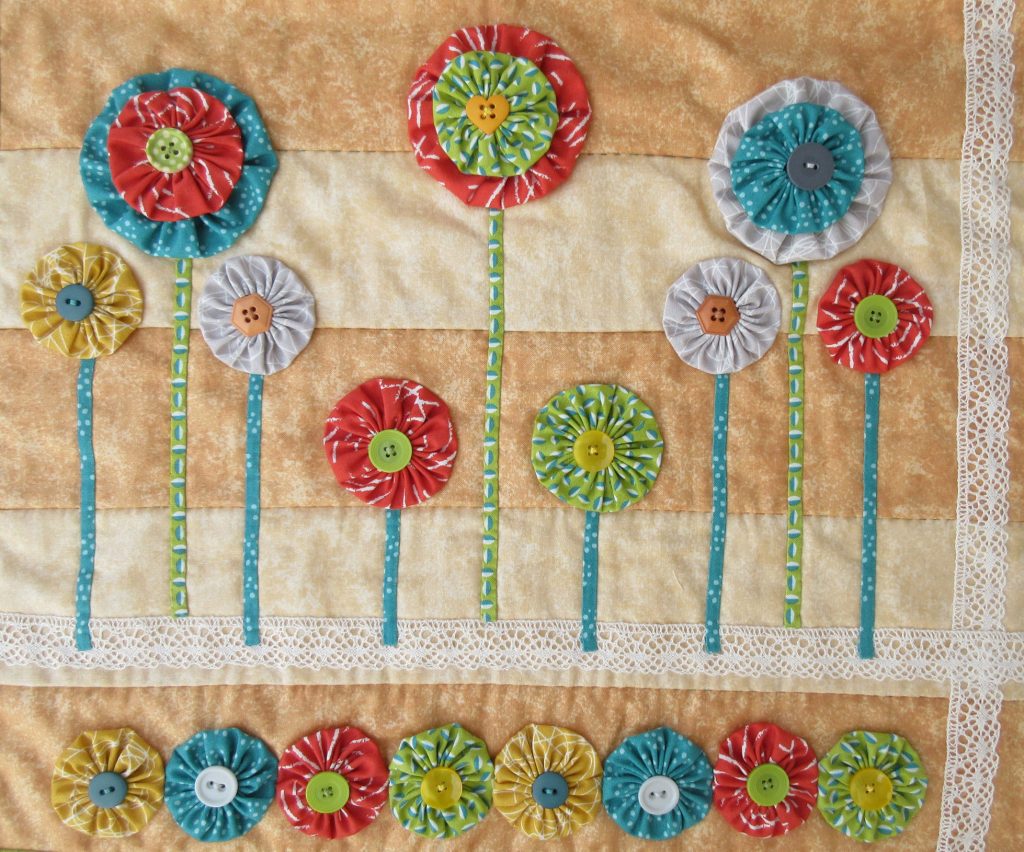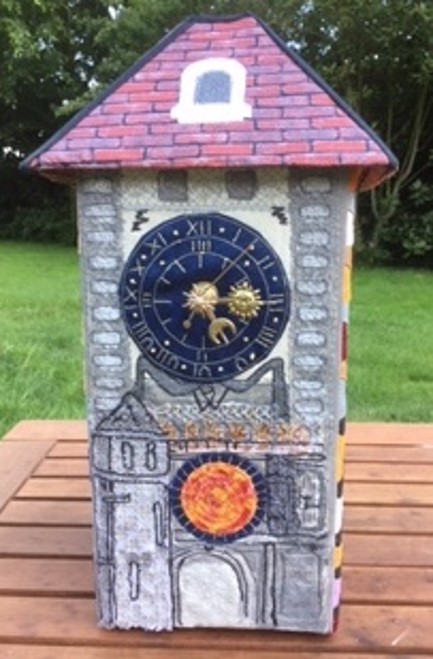 The reason I chose to study for the City & Guilds accredited qualification was for personal gain.  A colleague was already studying with School of Stitched Textiles and I was inspired by her work.
I wanted to learn new techniques, design and produce my own work.  I particularly enjoyed making a 3D working clock based on the Zytglogge clock tower in Bern, Switzerland.  The sides of the clock were different styles of patchwork based on the colours and patterns of the Swiss artist Paul Klee.  It was great fun designing the clock and working on all of the different elements.  I was also given the opportunity to make my own wall hanging where I incorporated many skills, meeting and overcoming pitfalls along the way, to produce an overall finished piece which gave an enormous sense of achievement.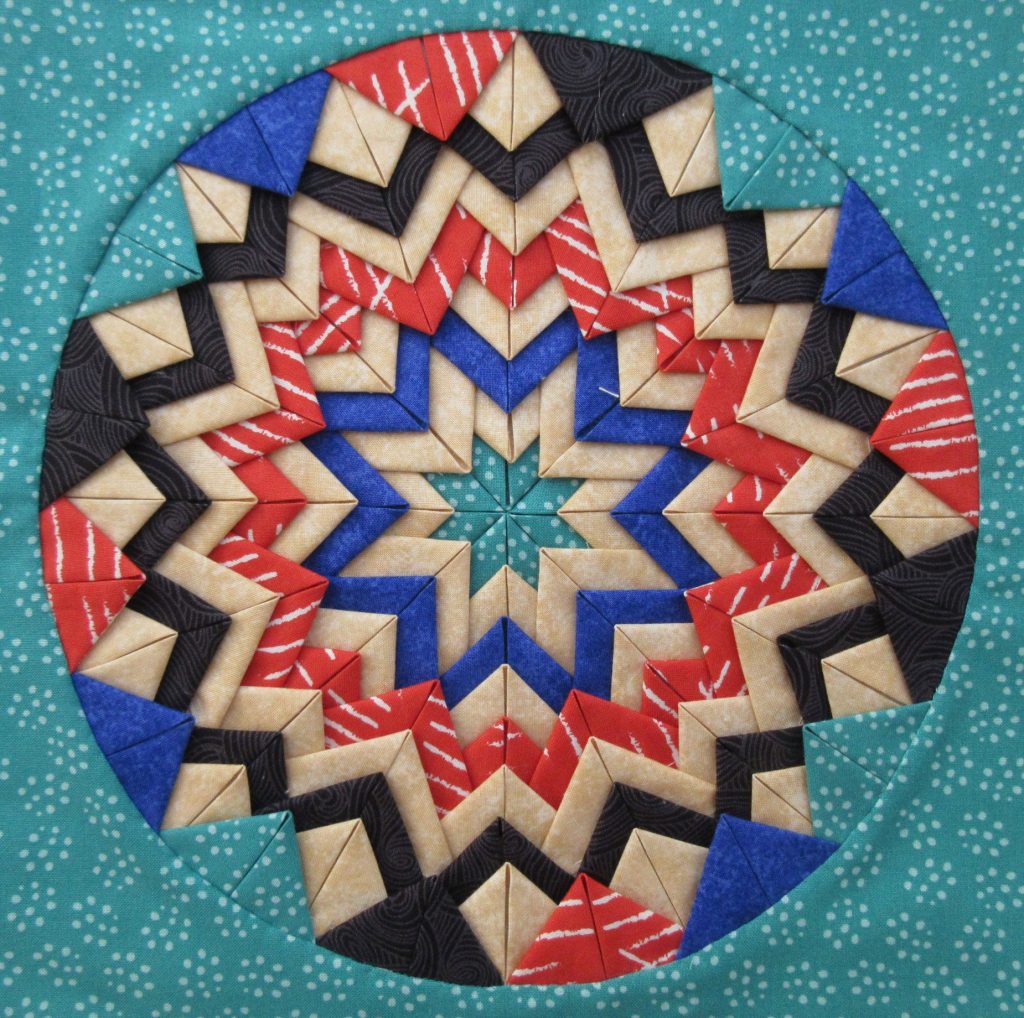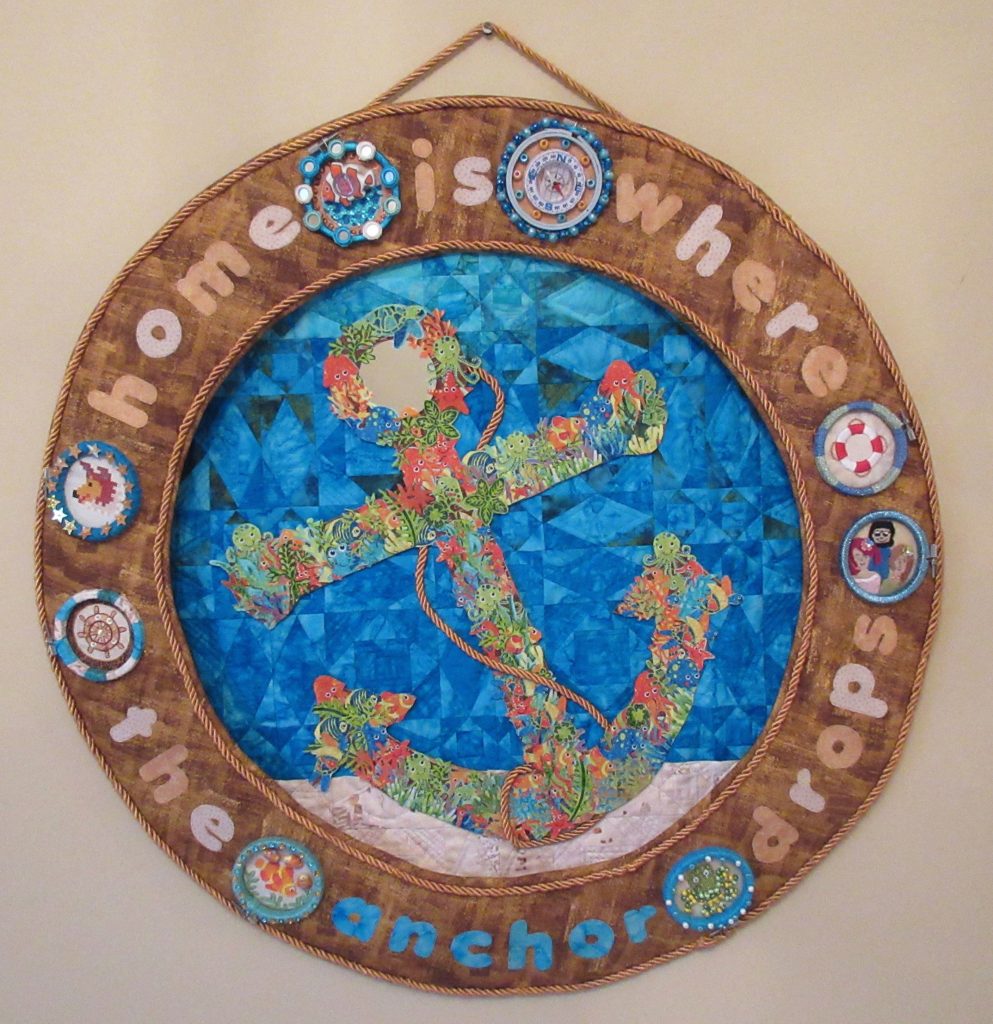 Studying for the qualification gave me confidence to try new techniques such as dyeing fabrics.  It was useful producing small fabric samples which I could then practice free motion quilting on without the worry of ruining a large quilt.  It was useful to be able to tackle the modules knowing that I had a tutor on hand to help and I was able to view past students work.
Personally the most valuable part of the course for me was the one I was most doubtful about in the beginning which was studying artists work.  I always navigated towards reds and oranges but after studying and producing work based on the artists colours and styles this really changed the way I view colour.   A recent highlight for me was when I recognised one of Kandinsky's works on University Challenge.  My husband hadn't realised I was such an art connoisseur.
Since finishing the course my quilts now contain a wider colour palette. Now, when I'm tackling new projects I tend to find myself reading through the instructions and then trying to work out how I would approach it.  I now have the confidence to delve into my huge pile of pieced quilts and to free motion them myself rather than sending them to be long arm quilted.  One day I would like to open the patchwork shop of my dreams. In the meantime I will continue to make quilts incorporating the skills I have learnt on my journey.