Hand Embroidery graduate, Claire Harvey, joins us to day to share her experience of completing our Skill Stage 3 Hand Embroidery Course. We'd like to give a huge 'thanks' to Claire for taking the time to talk to us today. And for sharing her beautiful work.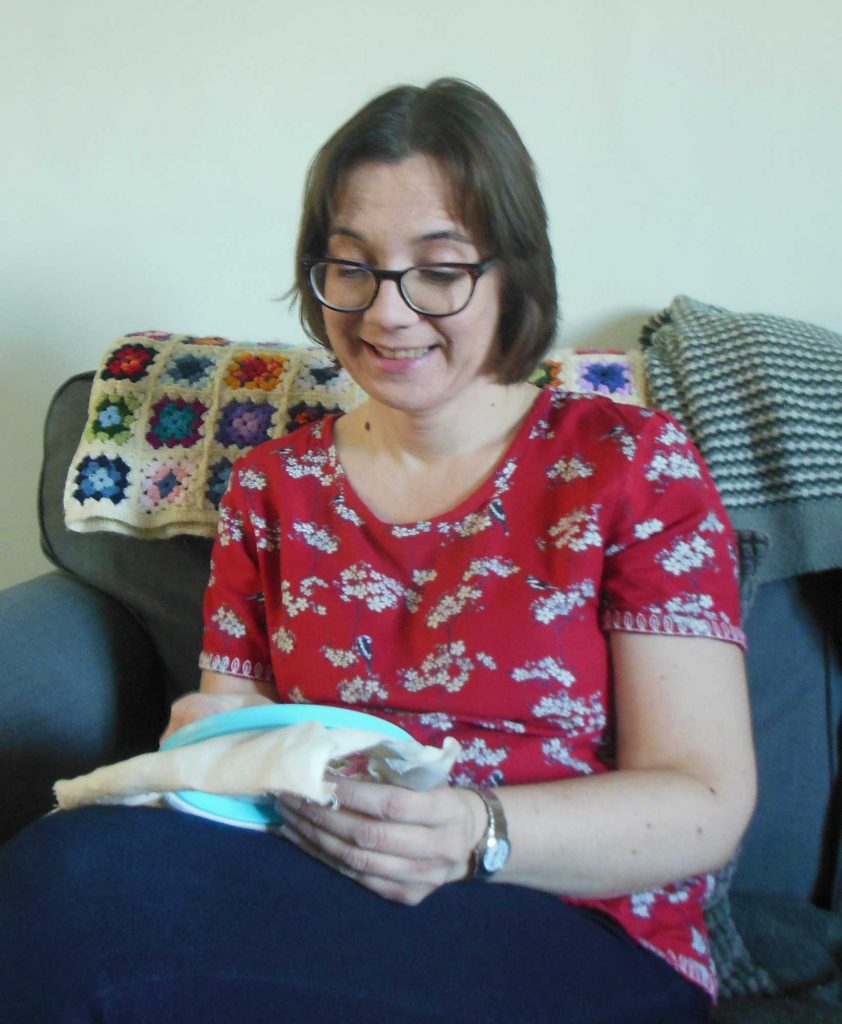 As a child I spent many hours drawing, painting and being creative.  My mum taught me basic embroidery stitches, as she was always sewing and knitting.  I continued embroidering on and off, but stuck to embroidering other people's designs using kits, which more often than not was cross stitch.
I studied Art at A Level but afterwards I decided to follow the 'safe and sensible' path of studying Business and Finance at college which then went on to training as an accountant.  However in my spare time I have always continued to try many different crafts, but I always seemed to come back to stitching.  I even worked on cross stitch kits whilst listening to revision tapes when revising for my accountancy exams!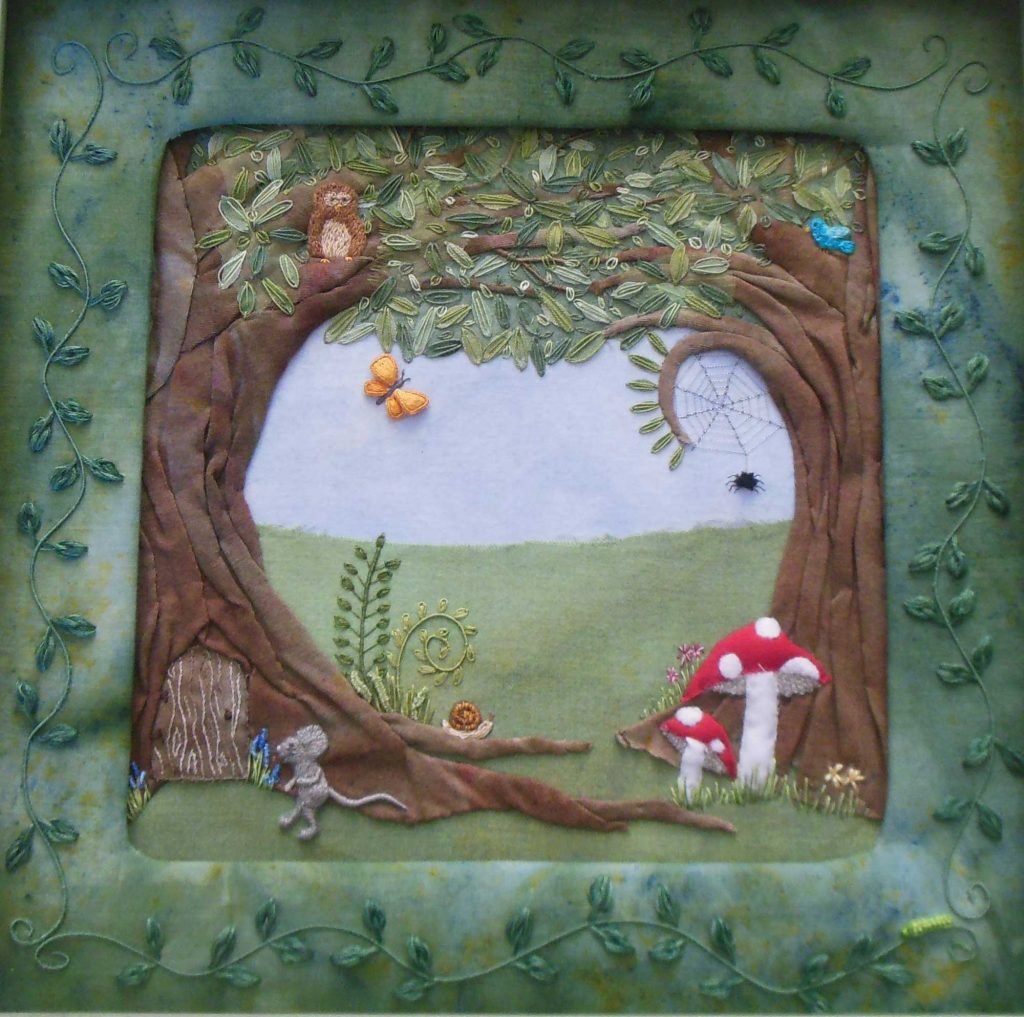 Having stuck to buying and stitching kits for so long, and admiring other people's embroidered pictures, I felt like I wanted to combine my Art skills with embroidering in order to be able to express myself more creatively.  So after having my two sons I decided to start going to embroidery classes as a way to relax and have an evening to myself.  I have learnt so much from these classes, where we all work on our own projects in different techniques.  After a few years of classes and seeing all these different ideas and techniques, I felt that the best way to push myself to try out new techniques would be to enrol on an accredited course.  I chose School of Stitched Textiles as I liked the idea of an online course where I could study at my own pace around work and family commitments.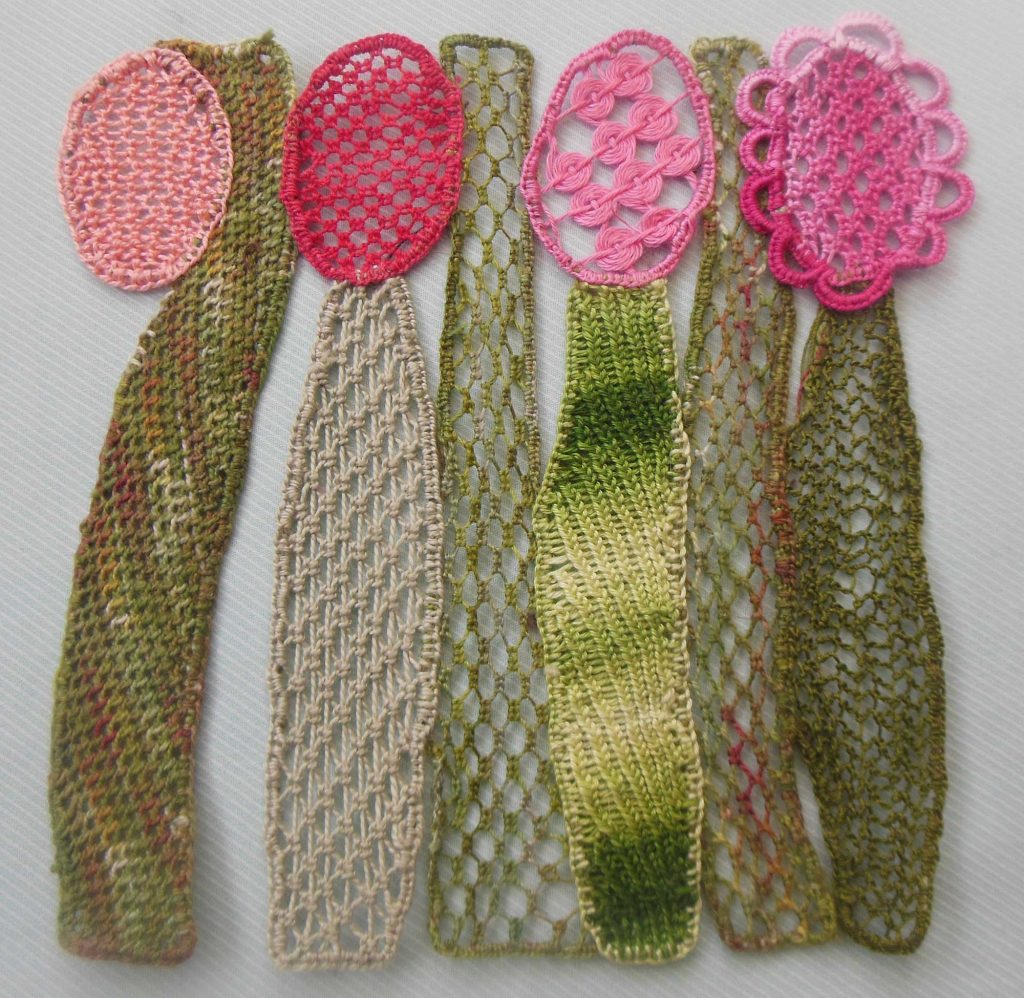 During the course I tried so many new techniques that I probably wouldn't have got round to trying otherwise. However I think the most valuable lesson was in taking a more structured approach to designing. This has really improved my finished work enormously.  As you try so many techniques you really learn what you like. As well as the techniques that you may never try again.  I'm not sure I would've ever got around to dyeing my own fabric, but I surprised myself and loved it. I chose to dye more fabric for my final pieces and this is definitely something I will continue with in the future.  As well as enjoying the process, I feel it really adds to the finished stitched piece.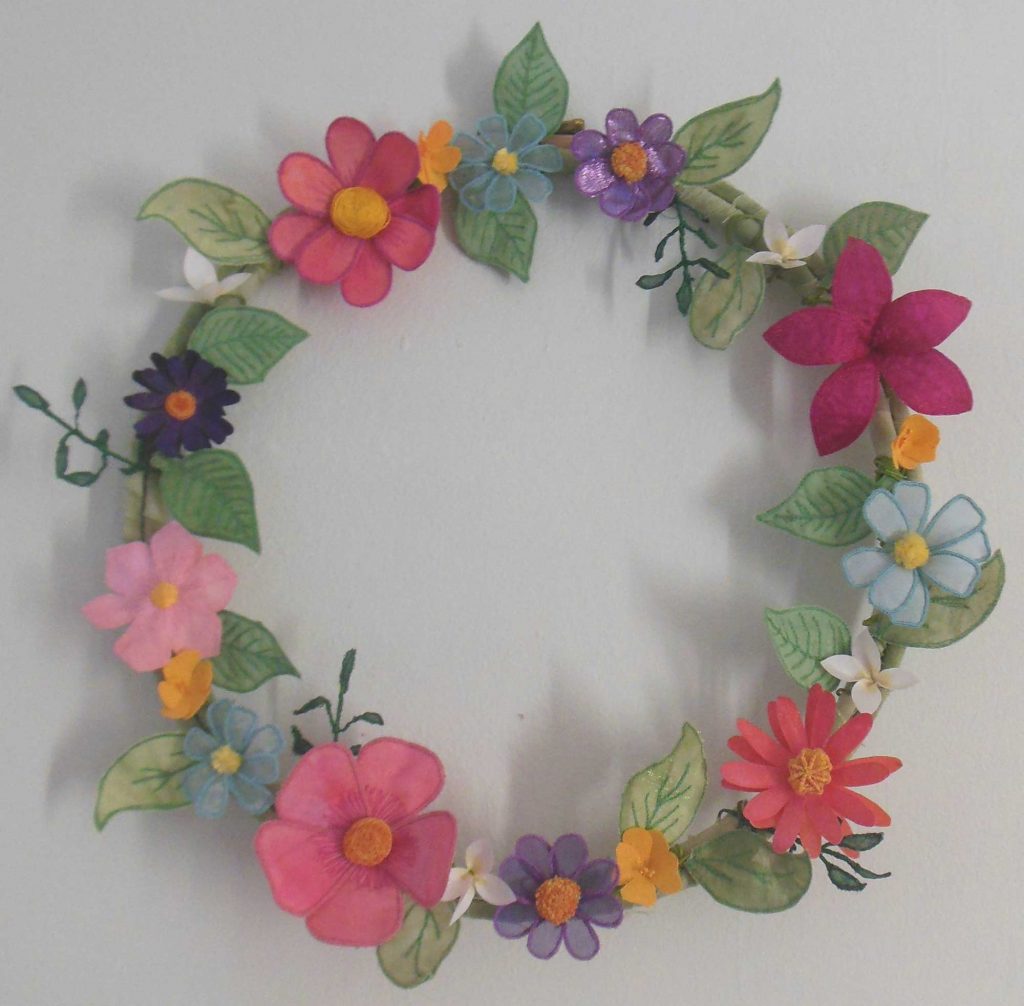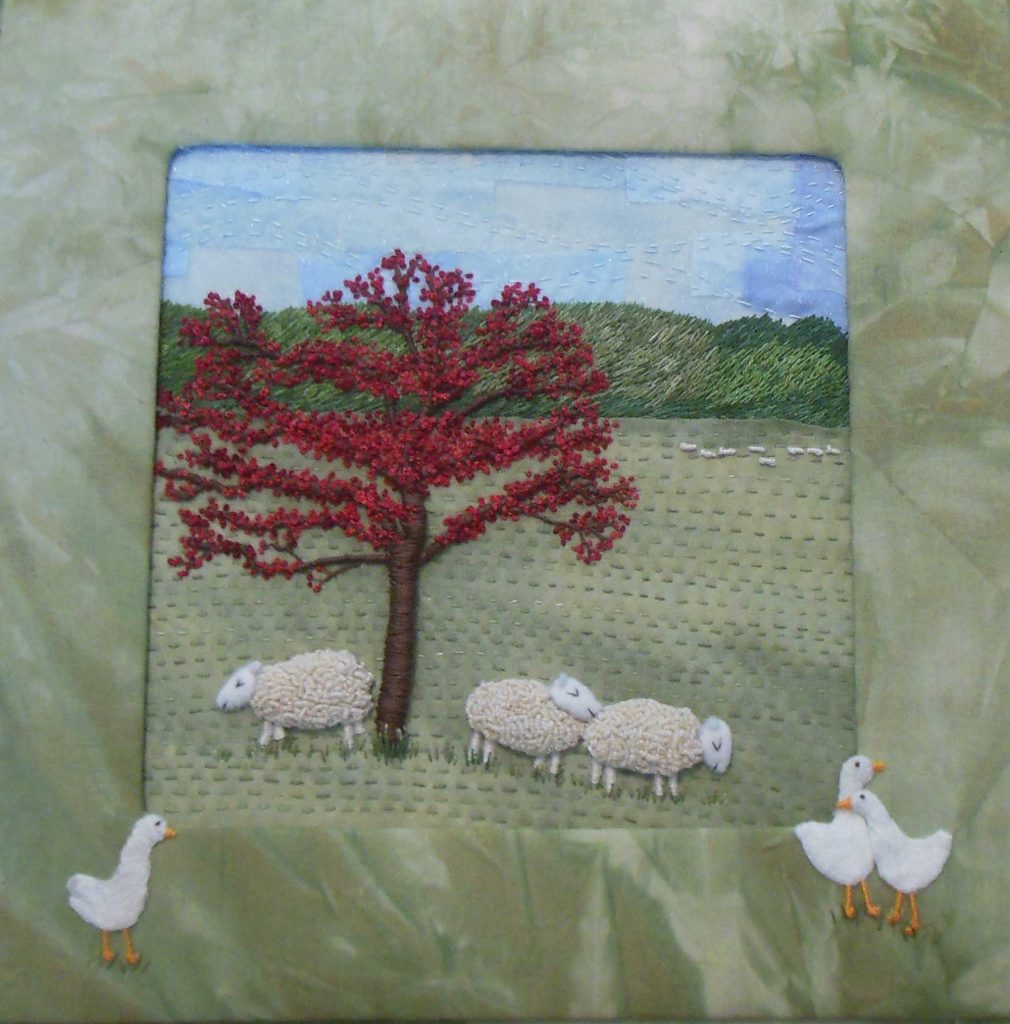 I enjoyed the course so much I have already enrolled on the Skill Stage 4 hand Embroidery course! After that I plan to set up my own stitching business of some kind.  But I will concentrate on Skill Stage 4 first and see which direction it takes me in.
I would definitely recommend the course to anyone who is considering it.  You will learn so much by trying out techniques you would not have otherwise tried.  The course materials are easy to follow and you have a helpful tutor to guide you throughout the course. There's also Facebook groups to keep in touch with other students who started at the same time.  You will find your work developing in ways you never would have expected.   My best piece of advice would be go for it, and enjoy, you won't regret it.