Christa Huelsmann has just completed our Hand Embroidery Skill Stage 2 course. Today she shares her experience of studying with us. Like so many Christa had lost her enthusiasm for hand embroidery because she simply didn't have the support and resources to advance. she told us that she studies with us for the enjoyment and to improve. Having recently enrolled onto our Skill Stage 3 Hand Embroidery course she is looking forward to what may lie ahead. This is her Stitch Journey.
Christa Huelsmann
I have had an interest in hand embroidery from my late teens. Like so many others, I did cross-stitch kits or worked cross-stitch pieces from charts. Over the time, it got boring and my enthusiasm for embroidery slackened. It became an on-off relationship. Much later I realised that there were numerous other stitches, counted and otherwise, which sparked my interest and I tried to learn them by doing small projects from magazines and books. My approach was haphazard and unsurprisingly, my progress was random. I wasn't satisfied with what I could achieve on my own and decided to start from scratch in a structured way. Furthermore, I no longer wanted to stitch other people's designs but create my own. This, too, proved to be too difficult on my own because I just  lacked the confidence. That's why I enrolled on the C & G accredited course Hand Embroidery Skill Stage 2.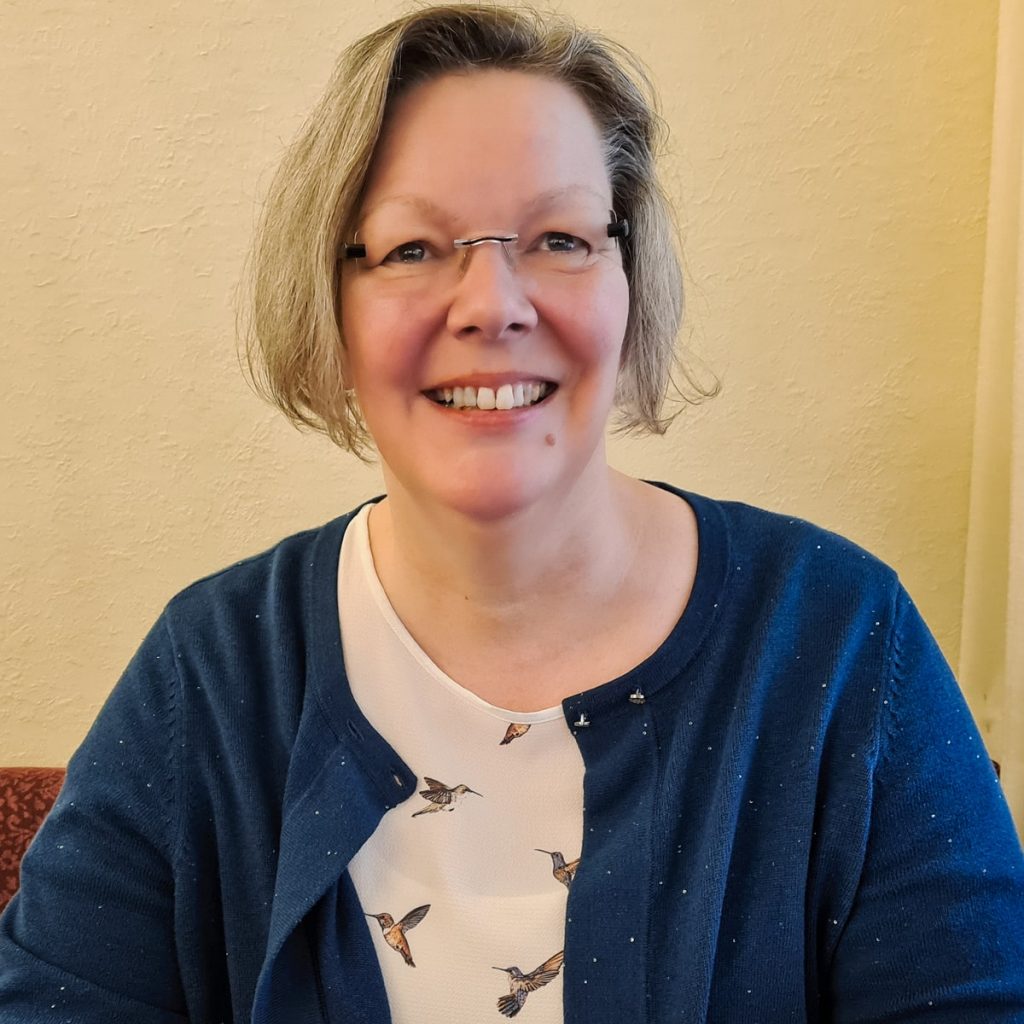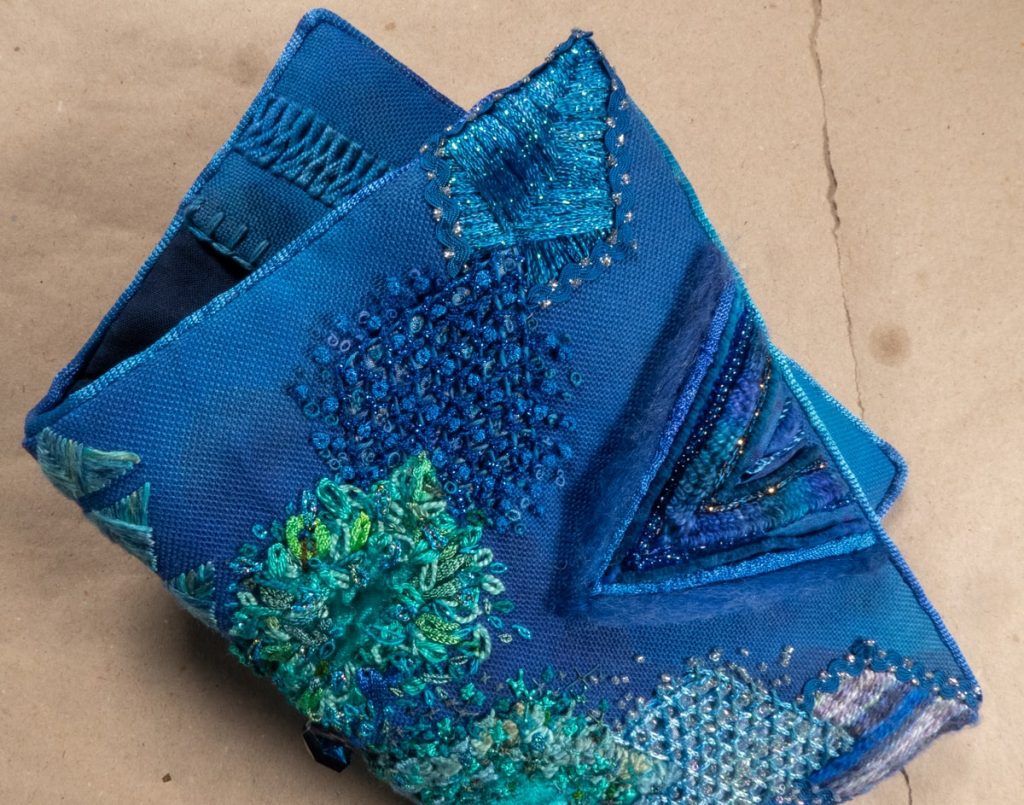 Motivation for Studying
Living in Germany, with few courses on hand embroidery on offer, I looked for distance learning courses and found that the School of Stitched Textiles is renowned for offering accredited courses online. I did this course simply for my own pleasure and, of course, to improve my embroidery skills and gain some insight into how design works. However, during the course it became clear to me that the fact that it is accredited by City & Guilds also offered the option to make more of it.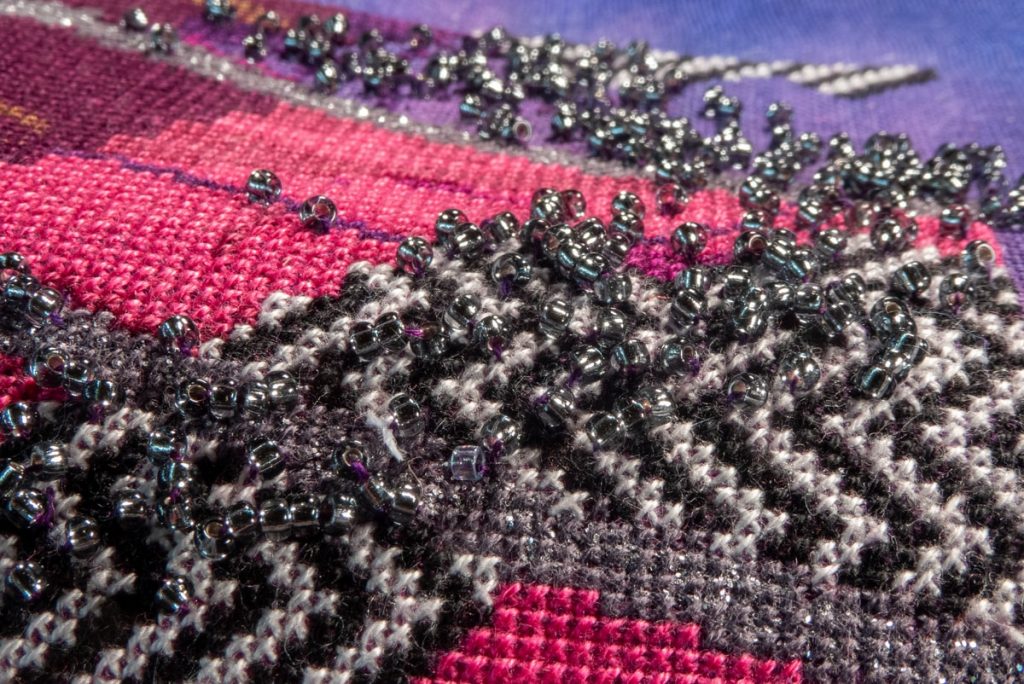 During the course there were several tasks, like drawing, that made me go way out of my comfort zone. However, the well-structured course material and my very kind and helpful tutor gave me the confidence to master all these challenges. I've been able to expand my knowledge of embroidery techniques and to improve my technical skills. Most importantly for me, however, is that I have acquired a solid base of design methods that work for me. I'm far from perfect though and still have much to learn which is why I've enrolled on the subsequent C & G course Hand Embroidery Skill Stage 3. I'm really looking forward to what lies ahead.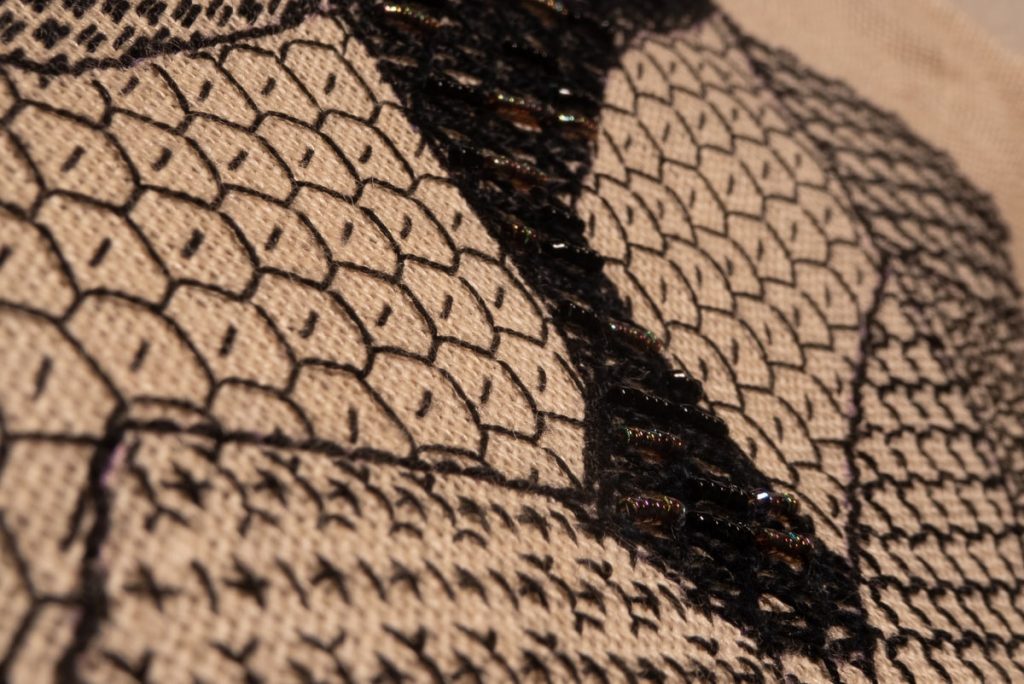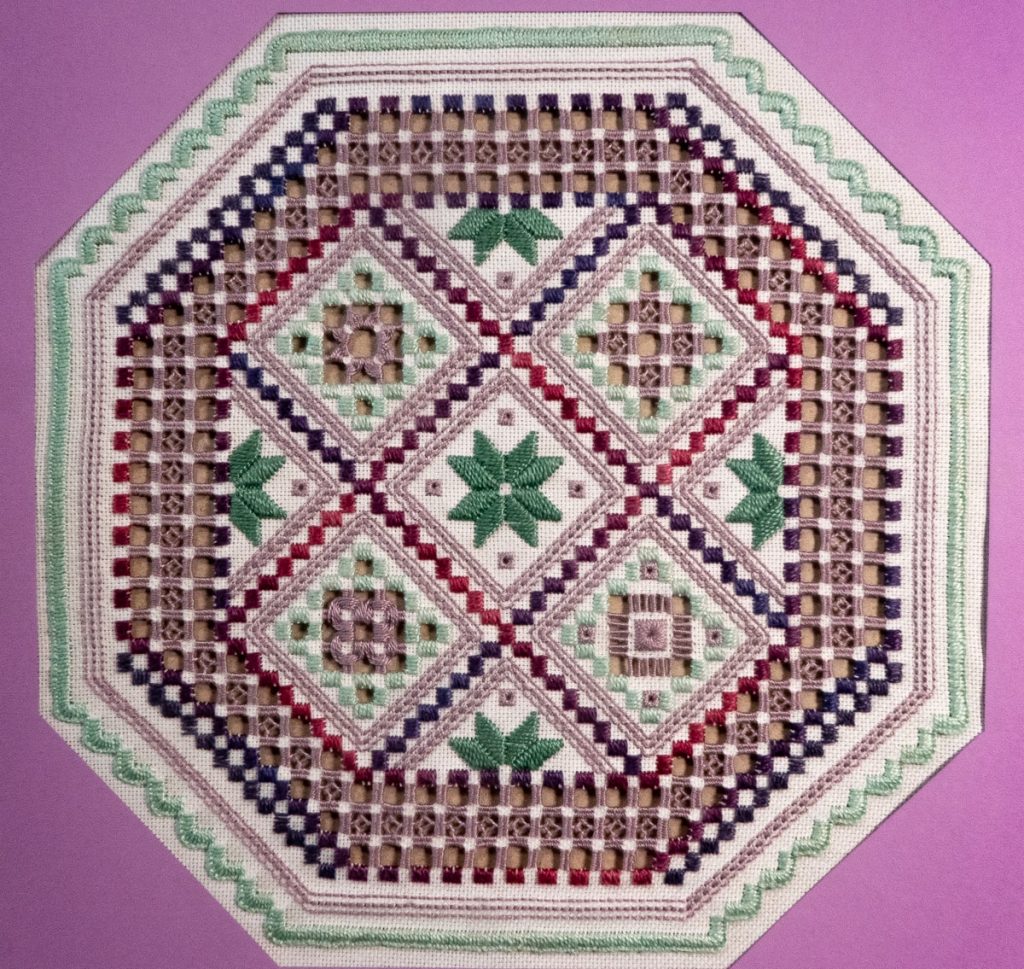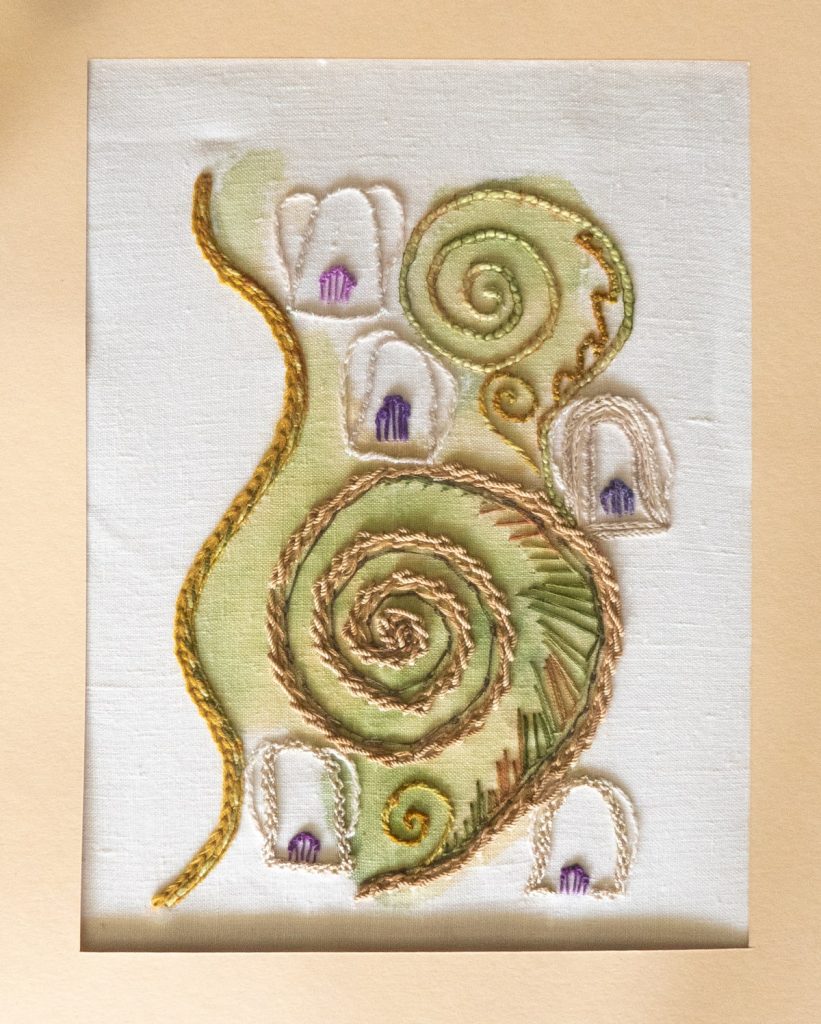 Advice For New Students
For anyone interested in hand embroidery, I can only recommend this course. It offers contact to like-minded people all over the world via the private Facebook group. The course is well structured and easy to follow for your personal progress. Last but in no way least, you have access to knowledgeable and supportive tutors to help along the way. In addition, there are regular Zoom meetings on different topics, monthly Q&A sessions as well as instructive videos on aspects of specific modules.
I found that I got out of the course as much as I wanted to because it was up to me to contact my tutor, ask for help (and help she did when I faced a self-inflicted major disaster, i.e. cutting my base fabric) and advice, discuss my work or just keep in touch to say I'm ok with my course work.
My advice to new students? Get in touch and keep in touch with your tutor on a regular basis. Ask a lot of questions about your course, to let them know what's on your mind and how your work is going. Mind-reading just isn't in their job description.