Catherine Bottoms had been looking for Hand Embroidery classes for a while before finding the School of Stitched Textiles. She talks to us today about how a career in civil engineering left the creative side of her in need of some nurturing. And we're very pleased to say that our course did just that! This is Catherine's creative journey.
I have always enjoyed making things but have been a cross stitcher for as long as I can remember. I have tried a couple of other needlecrafts such as blackwork and needlepoint but felt too intimidated to try something like hardanger. At school I had enjoyed creative subjects but also maths which resulted in a civil engineering degree. Now working in highway engineering, I felt the need to explore my neglected creative side.
I wanted to improve my hand embroidery skills. However, local college courses either didn't exist or the times were unsuitable as I worked full time. I ended up doing an online search and discovered that distance learning was an option with the School of Stitched Textiles. At First I was very apprehensive. Sewing and embroidery are very practical physical things, what if I couldn't master a stitch – there would be no one to help or ask? At this point I wasn't sure what course I wanted to do either, then there were different levels too… I didn't have the confidence to register straightaway but then I did saying to myself once enrolment comes around I can decide whether to enrol then. The fact the course was accredited with City & Guilds did sway me somewhat as I thought if I ever wanted to change career I would have a recognised qualification to support this.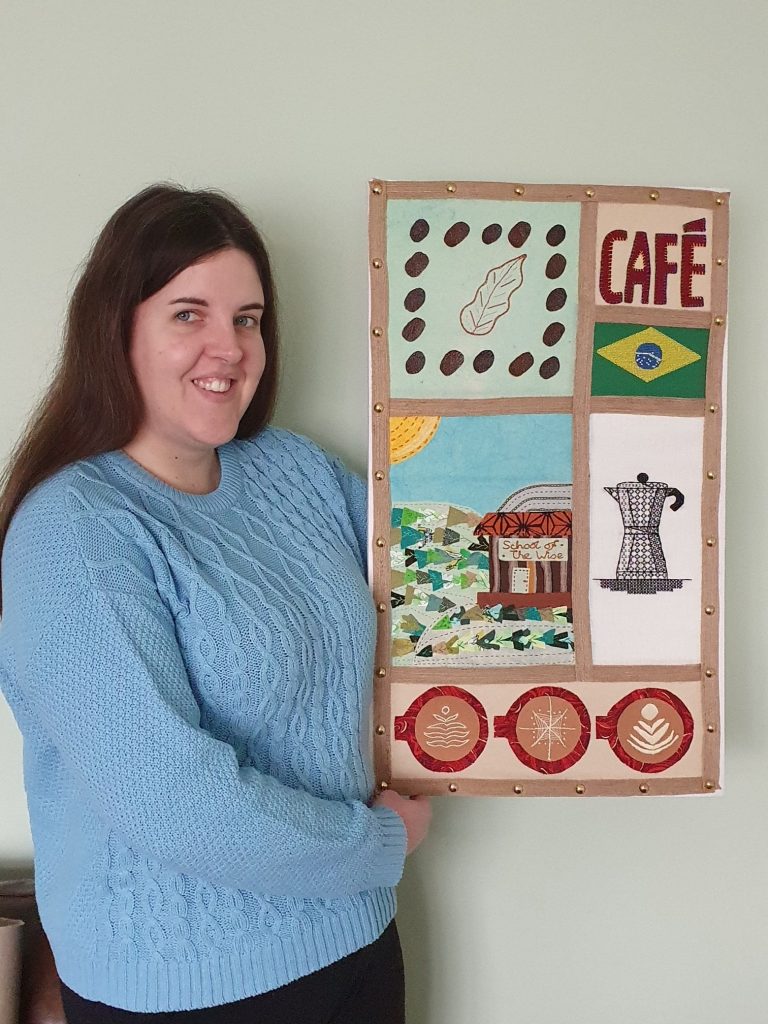 Suffice to say that I took the plunge by enrolling and have never regretted it but hindsight is a wonderful thing. Now I would just say go for it! I had reviewed the online guidance and decided that a Skill Stage 3 in Hand Embroidery was the course for me. The brochure outlined a range of techniques, some were completely unknown to me and two years would be plenty of time to complete the course…wouldn't it?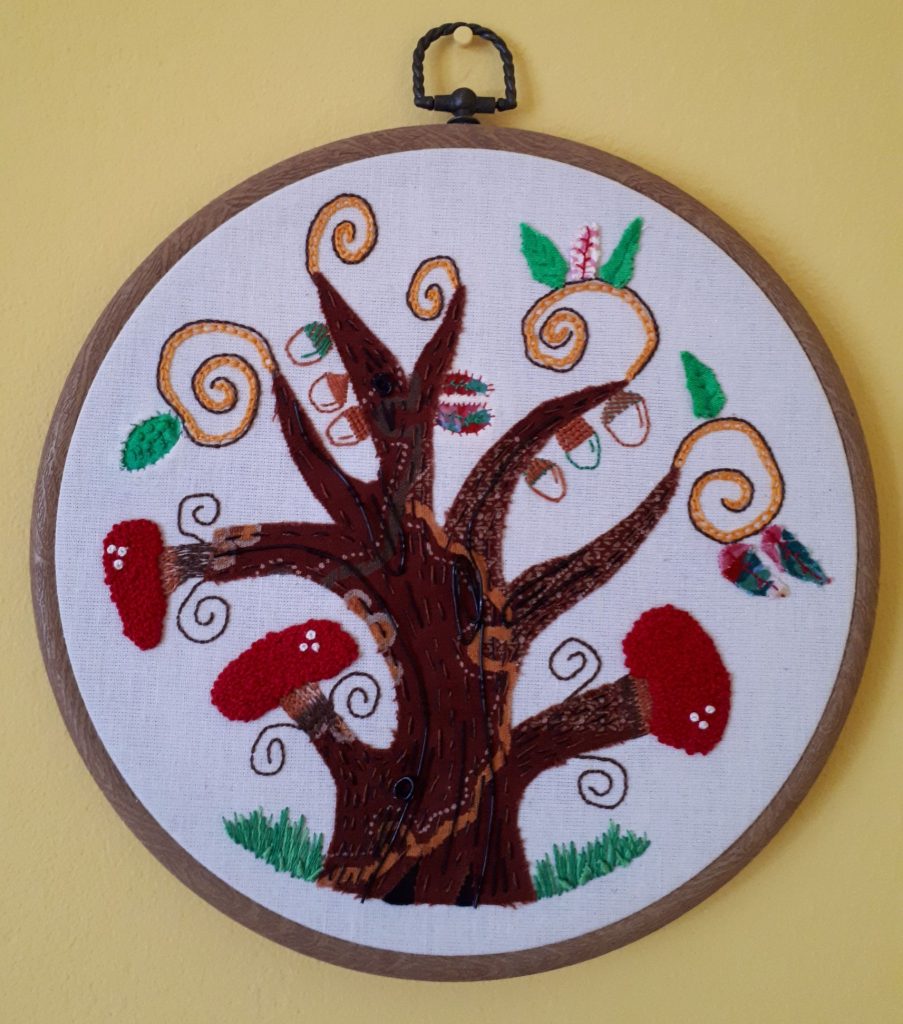 Consisting of twelve course modules – you receive three at a time via email – I began to look forward to receiving them and what lay in wait. All the guidance says don't jump ahead in the course but I could never resist a sneaky peak. Some modules would appear daunting – one included my nemesis hardanger – but they were comprehensively written and perfectly paced so you ended up learning without even realising it. Simply following the guidance, videos and undertaking research would result in you completing the module. My top tip would be record everything you find and where you found it via notes, drawing and continuously taking photos.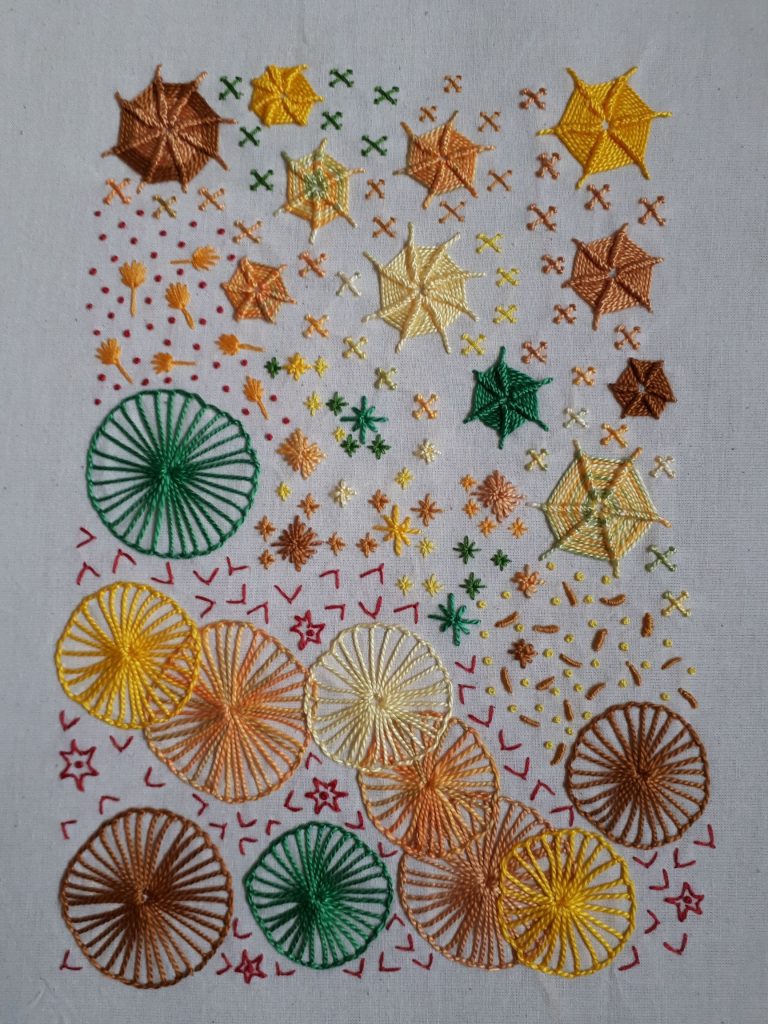 The first part of the course developed techniques and design skills. I particularly enjoyed trying out new things like quilting, goldwork, fabric dying and finishing techniques such as tassels. Having a tutor for guidance throughout was reassuring for any questions you may have had no matter how silly it might have seemed. They also provided thorough feedback for each module. That was confidence boosting as you discovered promptly whether you had passed or not. Later modules required you to complete whole pieces of work, my final piece for a coffee shop ended up rather large and involved!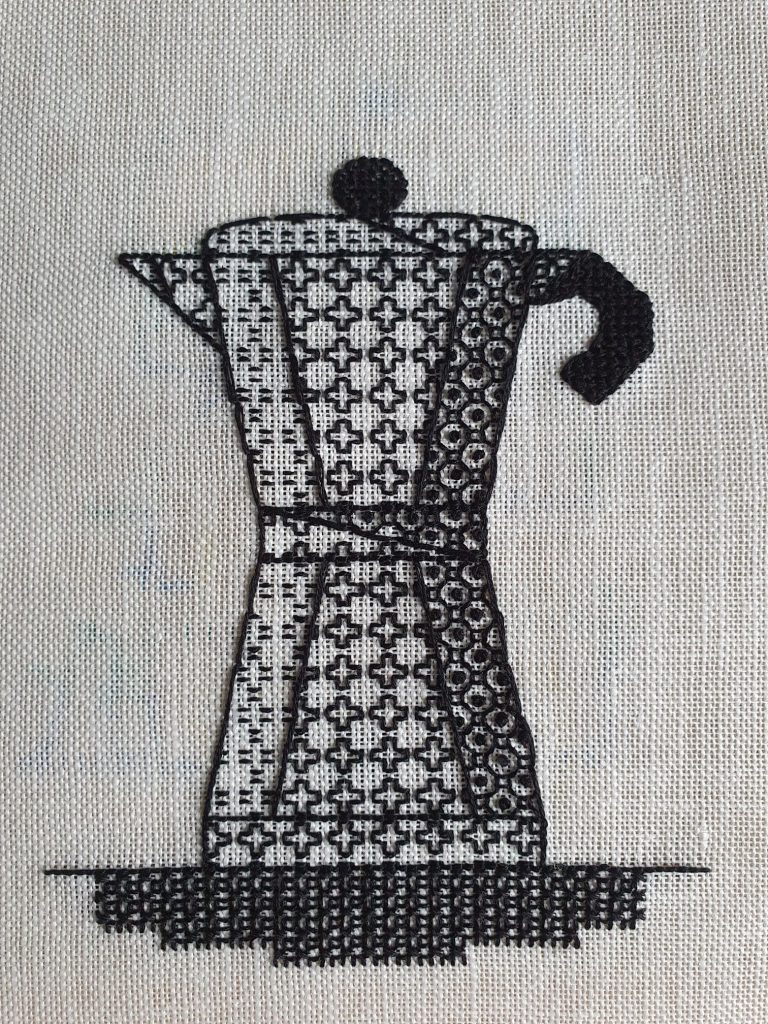 Two years sounds like a long time for a course but there was a lot of work to take on during that period. I say work but it was the most enjoyable work I had ever undertaken. I did a bit of coursework regularly and weekly, often dedicating days off actual work to the course which was fun. An element of self motivation is required but I would wholeheartedly recommend the School of Stitched Textiles to anyone who is interested in widening and improving their skills.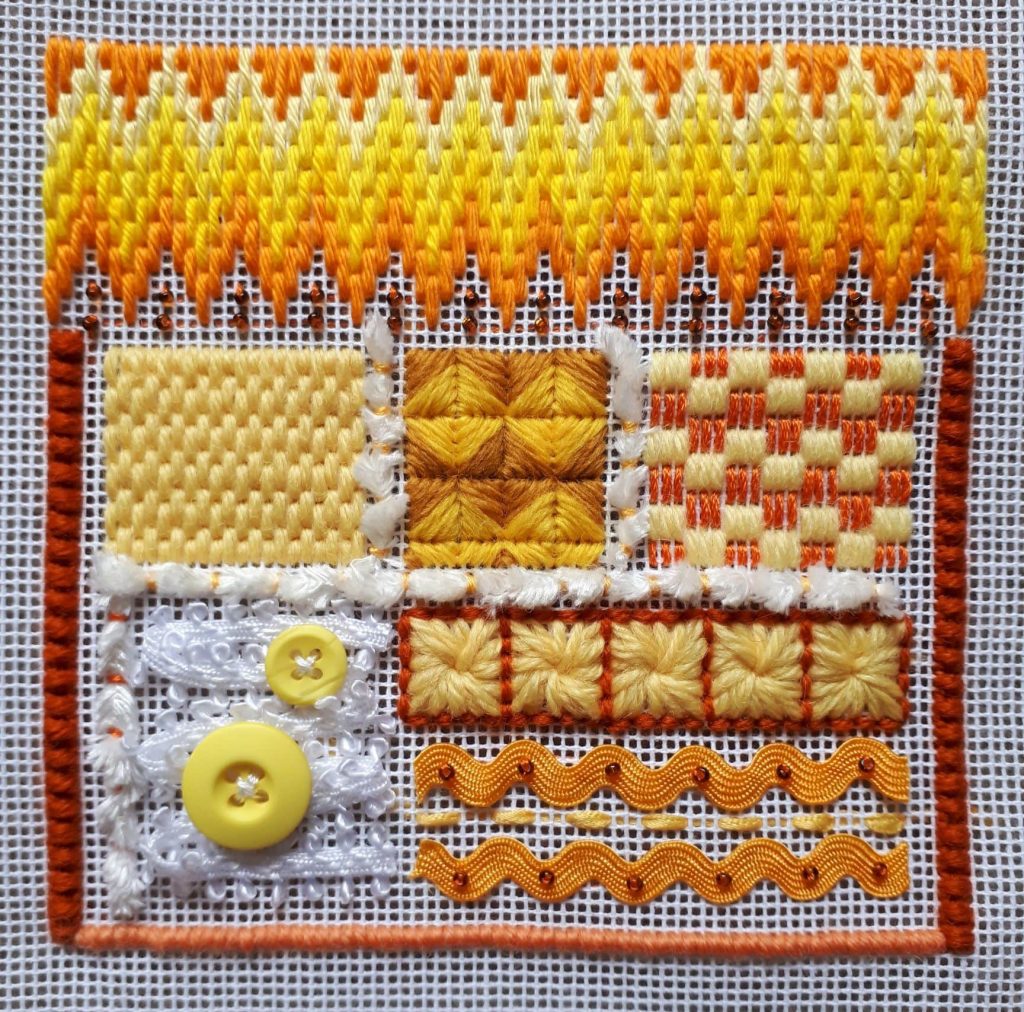 I thoroughly enjoyed undertaking the Skill Stage 3 in Hand Embroidery course. It has given me the confidence to try things I would not have previously considered and ultimately has provided more options for the future. In the first few months after completing my course I sourced my own fabric/thread choices for Christmas embroidery designs. Dyed aida for a cross stitch project and even completed a small hardanger piece.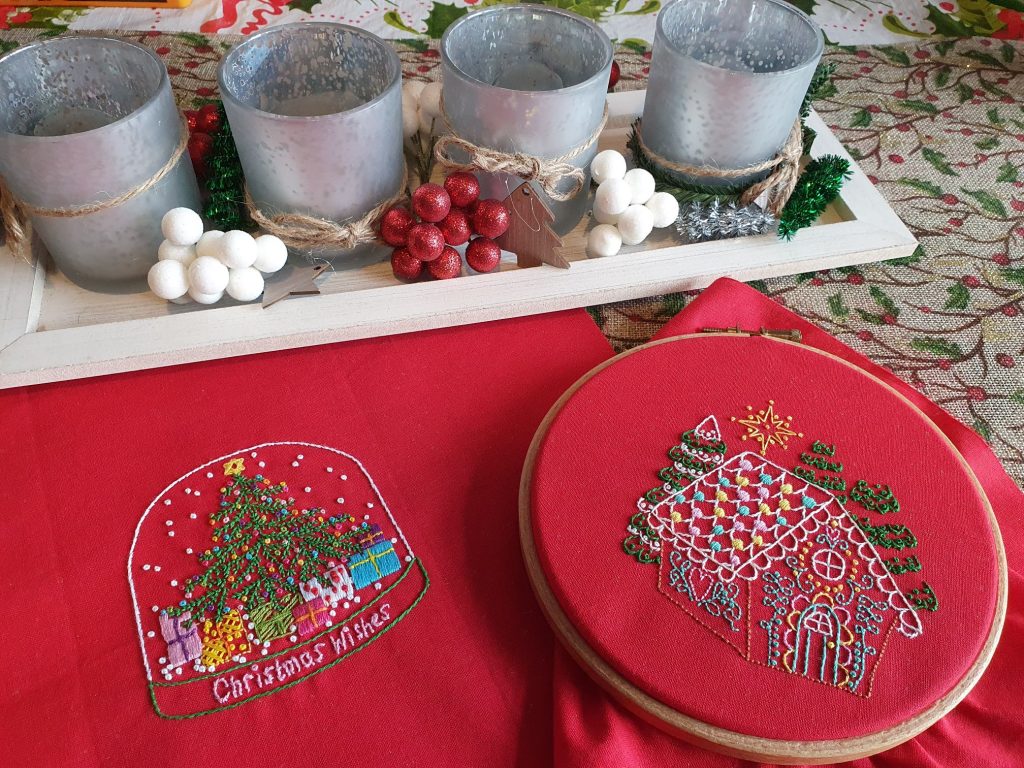 I am thinking about designing my own charts/kits for a range of embroidery techniques but in the immediate future I would like to improve further on my skills by undertaking a Skill Stage 2 Stumpwork course with the School of Stitched Textiles.