We all had a great time over the last few weeks filming more of our entry level courses, which we will be adding to over the next few months until we have a full set of 'introductory' online beginner textiles courses to act as an introduction to the subjects we provide at higher levels – one for each of our larger and longer City & Guilds accredited subjects.  
We also plan to go on and make more – we have so much talent both here at SST and also 'out there' with our students and followers that we know there will be lots of amazing video based courses to follow. We'd like to invite you to join in and make your views felt too and would love to hear more from you about what you'd like to see in the future – more projects, more techniques, famous faces, new faces, different craft areas etc. Please feel free to post your ideas and comments below.
For now, though, we really wanted to share some stills of the most recent action with you, so please take a look at these photos that we snapped whilst working on the entry level Patchwork and Quilting Course with our amazing Skill Stage 4 tutor, Janet Gledhill. She has created some really inspiring and beautiful projects – I think I can say with all sincerity that all our fingers were itching to have a go at making them. She chooses some glowing, jewel colours to really make her designs zing, but you could easily personalise them to fit your own colour scheme. Janet goes back to the real basics, making it seem really easy and effortless, in order to help those who may be just at the beginning of their patchwork and quilting journey get wonderful results that will inspire them to continue on to other things. The photos of work are of Janet's own samples, but you can get a quick peek of the projects contained within the course by looking at the table in front of Janet. We'll follow up with more detailed project shots shortly.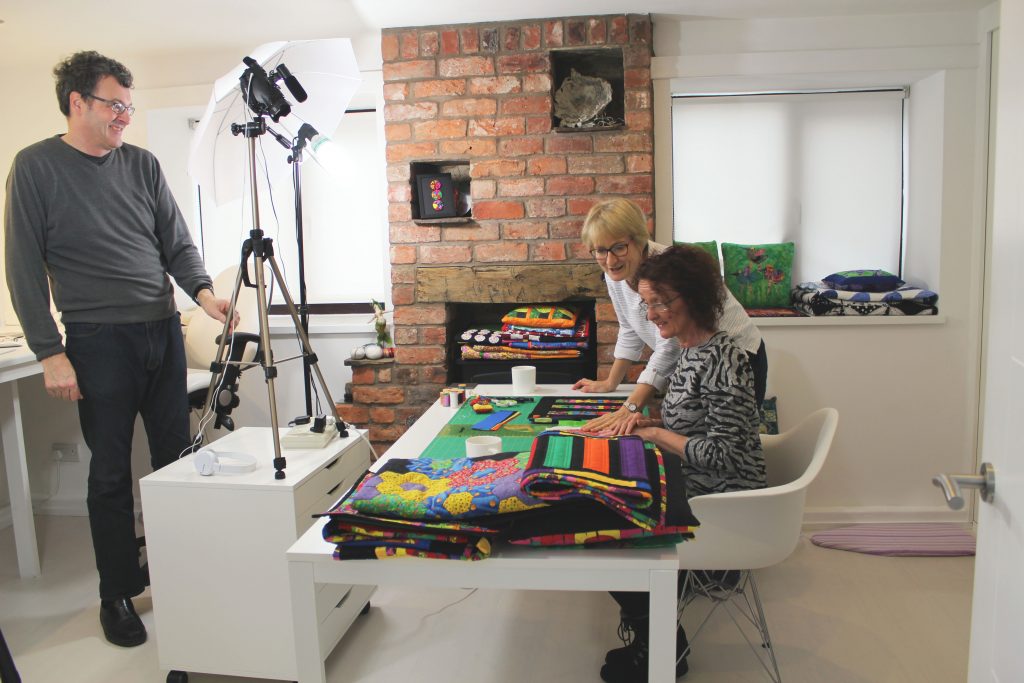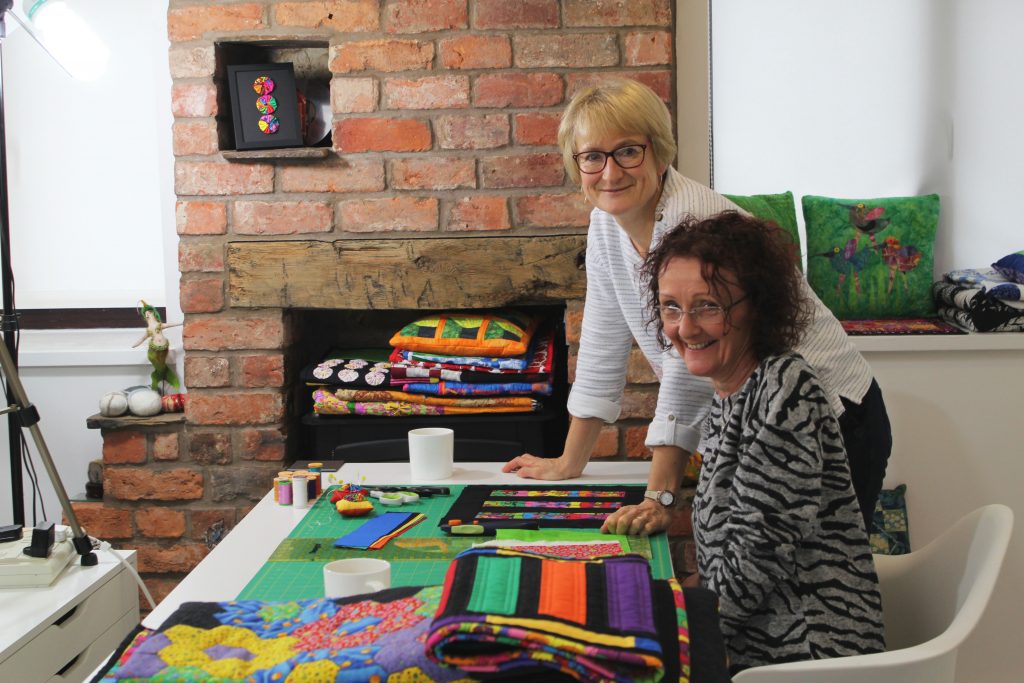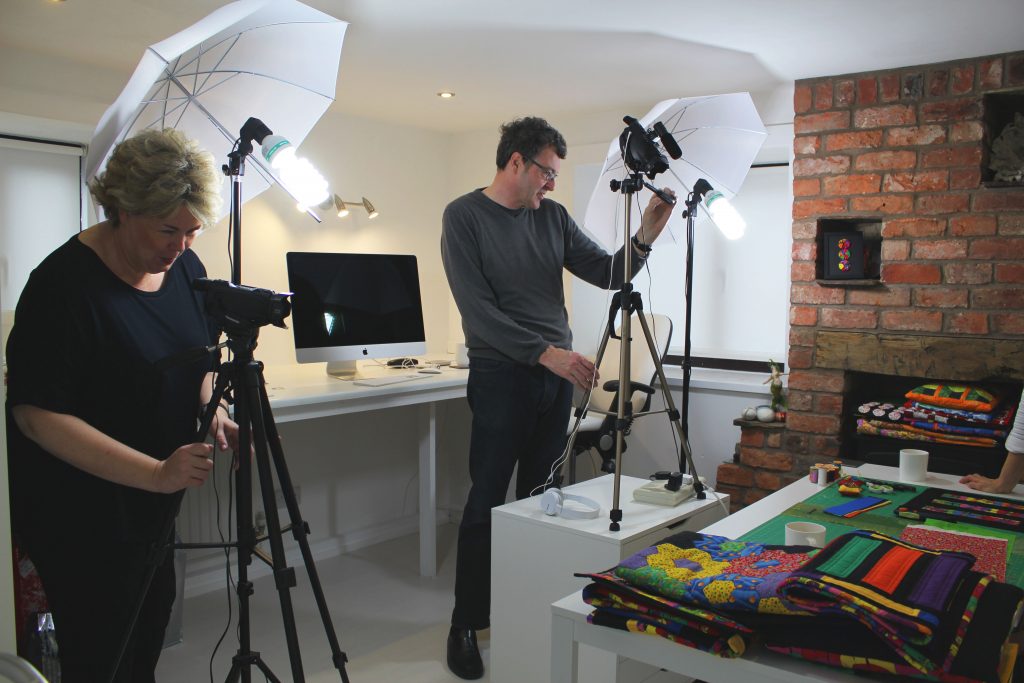 Online Teaching Opportunities
It's worth finishing this piece by saying that, whilst most of our teaching slots are filled, we're always interested to hear from those of you who think you have what it takes to be a film star! If being the tutor for one of our video courses interests you and you have a great idea for what you may teach, then feel free to send us a short video of you telling us a little about yourself and your course idea to info@sofst.org. Props help, so if you have a handmade idea of what you would plan on teaching on hand to show us in your vid, then by all means include it. Whilst we know that creative types can get carried away with their ideas, please try to limit yourself to no more than 2 minutes and 20mb of video, otherwise we'll have to take someone new on to download and view them all!