Whether you're looking for that perfect gift for a stitching enthusiast or simply want to get your teeth into a good read this Christmas, we've curated our top picks of the latest releases. From Knitting to Felting with ribbon, Embroidery to Patchwork & Quilting there's something for every crafter on our list of top ten craft and textile art books for 2017.
This lovely book by Kathy Schmitz provides 15 autumnal embroidery projects. If you love the colour of Autumn – warm reds, oranges and yellows – then you're going to really enjoy creating these wintry pieces which include cheeky squirrels, whimsical birds and a selection of fall fruit and leaves. There are also plenty of manageable projects to create, from tote bags, table runners, and a very cute pincushion. Either use the original patterns or be inspired to make your own designs.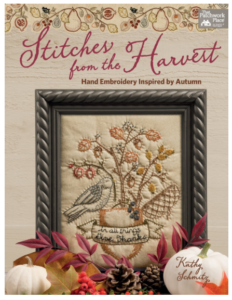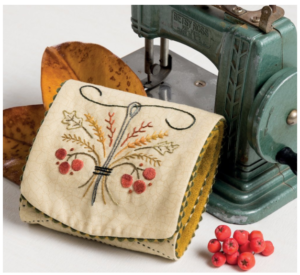 Written by internationally renown ribbon artist Di Van Niekerk and felt designer Toody Cassidy, this book will delight and inspire beginners keen to work with the striking fusion of felt and silk.
Learn to make flat nuno felting and felt surfaces, using wool, wool and silk and paper silk, and adorn these with exquisite silk ribbon designs. The book also contains detailed instructions on the felted backgrounds, followed by a step-by-step section on how to make the flowers and creatures in silk. There are 16 stunning projects to create that include pieces to hang in your home and accessories to wear and keep.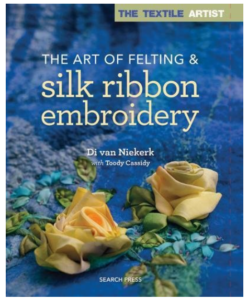 May Morris (1862–1938) was the younger daughter of William Morris. She was a highly original designer and leading female exponent of the British Arts & Crafts movement. Specialising in embroidery, she designed some of Morris & Co.'s most important textiles, for clients as far afield as Australia and the US collected her work.
This book alongside the exhibition at the William Morris Gallery, Walthamstow, covers the full range of May Morris' work, from watercolours and designs to exquisite embroideries, book covers, costume and jewellery. It also offers new insights into May's personal life and relationships, her social activism and her efforts to support other professional women who sought to make a living as artists and designers.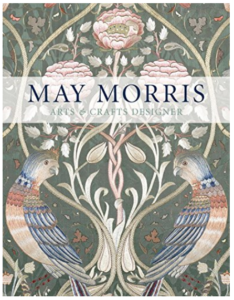 Containing 15 beautiful step-by-step projects for crafters at all levels, this book will inspire readers with the confidence to express their own creativity through the age-old craft of patchwork and quilting.
Each of the projects is inspired by a different historical tradition – from English whole cloth quilting to Indian kantha, from Japanese boro patchwork to the improvisatory strip-pieced quilts of North America. Projects include classic English paper-piecing blocks; a bed cover in the iconic log cabin pattern; a graphic quilted wall hanging inspired by Amish designs; a pincushion inspired by the exquisite cord quilting in an early 19th-century corset; a wraparound cushion cover that uses the techniques and designs of classic Korean wrapping cloths; and a small bag made with the vibrant appliqué technique from Panama known as mola.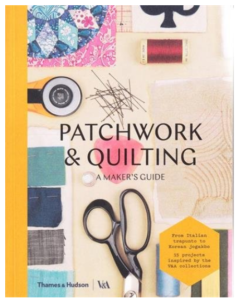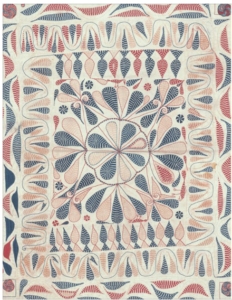 If you hate throwing away small off-cuts of material but need to reduce your stash then this book is for you. With 25 quick and simple projects to make from fabric scraps you can now put your ends to good use.
Projects include: child's apron, earphone wallet, egg cosy, plate dividers, hairbrush bag, mug mat, credit card holder, jewellery pouch, tissue holder, lined scarf and glasses holder. The easy to follow step by step instructions make this book perfect for beginners and intermediate crafters.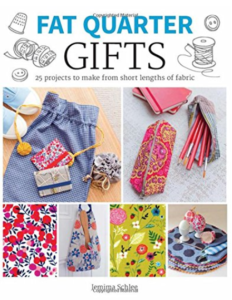 If you love Crochet and fancy having a go at creating pieces tailored to you then this is the book you need. Although the book is really about modifying designs to fit rather than designing projects – as the title suggests – its still provides an opportunity to break away from the granny squares and other predictable projects. Author Sara Delaney, provides the know-how to create custom-fit wearable accessories, including scarves, cowls, fingerless mitts, mittens, gloves, hats, and socks.
The books comes with handy fill-in-the-blank templates and a stitch dictionary so that you can use your favourite yarn and stitch patterns, and make accessories that fit perfectly.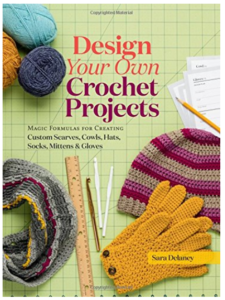 Like the 'slow food' movement, Slow Knitting encourages knitters to step back, pare down, and celebrate the craftsmanship of their work. In five chapters centred around the tenets of slow knitting sourcing carefully, making thoughtfully, thinking environmentally, experimenting fearlessly, and exploring openly Hannah Thiessen challenges knitters of all skill levels to view their practice in a new way.
Explore fiber type, examine well-known yarn types, makers, and yarn suppliers, marvel at the garment patterns included. With contributions from knitting superstars Norah Gaughan, Bristol Ivy, and many others, Slow Knitting proposes an approach to knitting that is both minimalist and all-encompassing, and emphasises what makes knitting a meditation, a passion, and a unique necessity.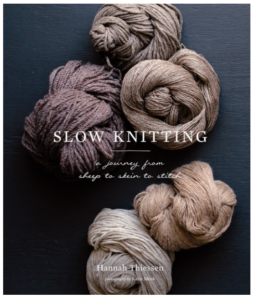 Released earlier in the year and written by Ann Small, this is great resource for learning how to bring form and texture to your fabric work. Ann introduces her imaginative use of cutting and manipulating techniques as well as her layering and colouring tricks, making it a really rich resource and reference for textile artists seeking new ideas and who want to experiment with reverse appliqué and related techniques such as layering, trapunto, stacks, puffs and fabric manipulation. It also includes 3 wearable projects to make.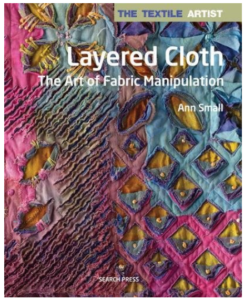 Although these featured books have been published individually over several years three of the most beautiful Goldwork and Embroidery books have been conveniently bundled together for 2017 making this collection a very satisfying deal. The Bundle includes
A-Z of Goldwork with Silk Embroidery Collection

Goldwork: Techniques, Projects and Pure Inspiration

Goldwork (RSN Essential Stitch Guides – Spiral-bound)
This is described as the ultimate reference guides for needleworkers. All of the books include inspiring and highly detailed projects with step-by-step instructions and stunning photographs. Hazel Everett is an exceptionally skilled goldwork embroiderer, and in her book, Goldwork: Techniques, Project and Pure Inspiration she imparts her knowledge and techniques in a practical yet stunning way. Goldwork by the The Royal School of Needlework includes some beautiful examples while maintaining the historic traditions of English embroidery.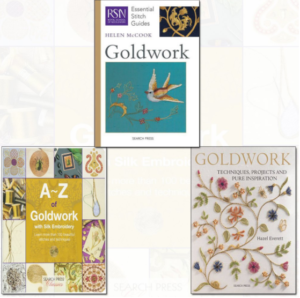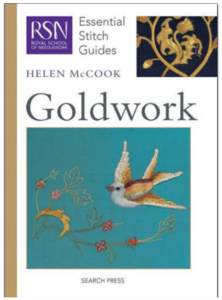 If you fancy something different to the crochet blankets, hats and scarfs then feast your eyes on these intriguing but rather cute crochet dolls.
This book is a chance to design your own dolls and customise them with different hair styles, hats, outfits and accessories. You could even create your family and friends. The book is formatted like a flip mix and match book so that you can flip the pages and easily follow a continuous pattern. The book includes step-by-step instructions for all the basic crochet techniques that are required, making it perfect for beginners.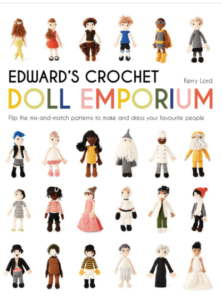 If you receive any of these books from our list of Top Ten Craft and Textile Art Books this Christmas we think you'll be pretty pleased. If you're still looking for ideas for a great Christmas gift, why not check out our beginner courses. These courses are introductory online courses designed to teach basic skills. We also have gift vouchers available.  
Let us know your thoughts on any that you've had the pleasure of reading by commenting below.