Back in 2021 Tina Barnett won the chance to study our Beginner Hand Embroidery course (Skill Stage 2) which was awarded through our Joan Harrison Creative Textile Bursary Scheme. Having always loved Hand Embroidery for it's therapeutic qualities, Tina told us that she regularly embroidered and had aspirations to sell her makes and teach others. She said, "To have a chance to do the course and gain a qualification would be absolutely amazing and and brilliant stepping stone towards a new career."
We're delighted that our bursary – which is currently accepting applications – provided Tina with the opportunity to reach her full potential and provide her with new opportunities. This is her #MyStitchJourney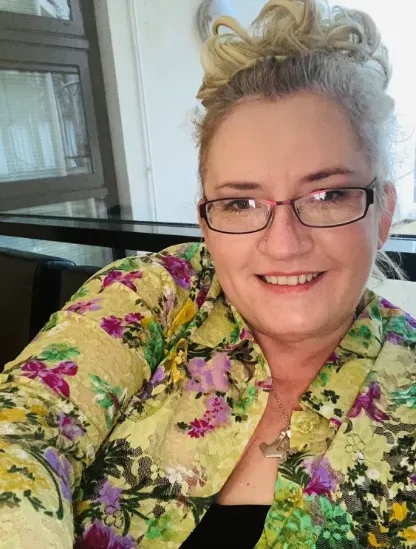 "The most helpful thing I've learned is to take inspiration from things around us and apply them to my own designs. When I look at different things, flowers, animals and buildings etc, I now see them in stitches."
Tina Barnett
I've been a crafter all my life and about 2-3 years before my course I really started to get in to hand embroidery. I would sit most evenings and complete little kits. I really enjoyed it and started using my Papercraft stamps as my patten and use my threads as paint. 
Over the years I had received so many comments about my embroidery. So, I decided that  I wanted to take it further and that's when I started to look for a course. When I saw the school of stitched textiles courses I knew they were for me as I wanted to gain more knowledge with regards to design as well as learning more stitching techniques.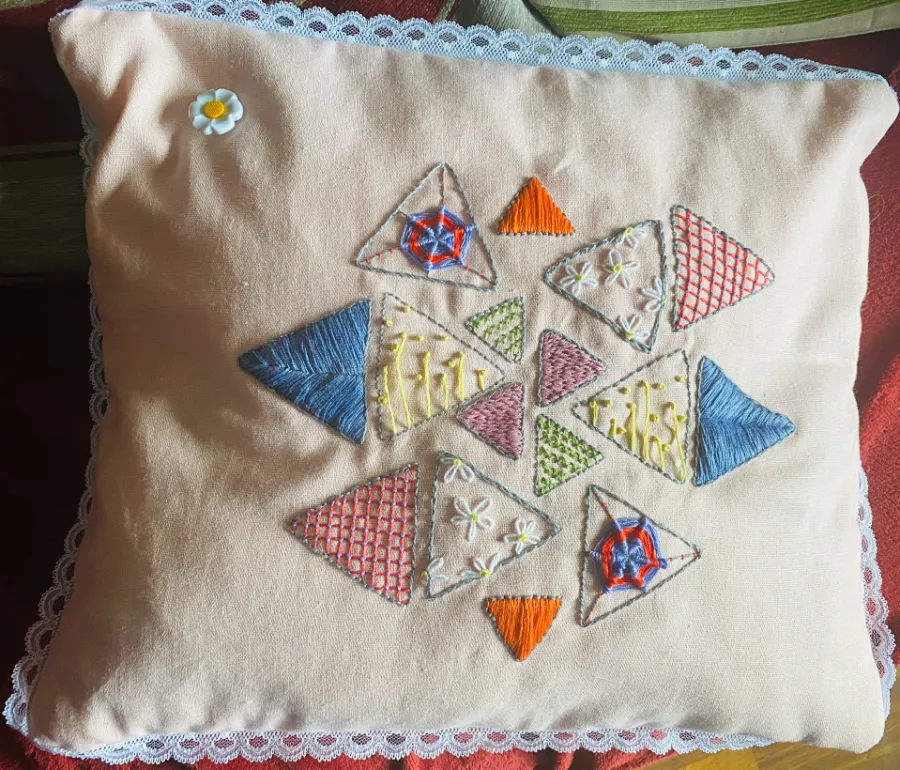 Why an Accredited Course?
As I said the design element of the course really attracted me. I wanted an accredited course because part of my working career is teaching and demonstrating all types of craft for an art and craft TV channel. I wanted to start teaching more hand embroidery.
The most helpful thing I've learned is to take inspiration from things around us and apply them to my own designs. When I look at different things, flowers, animals and buildings etc, I now see them in stitches.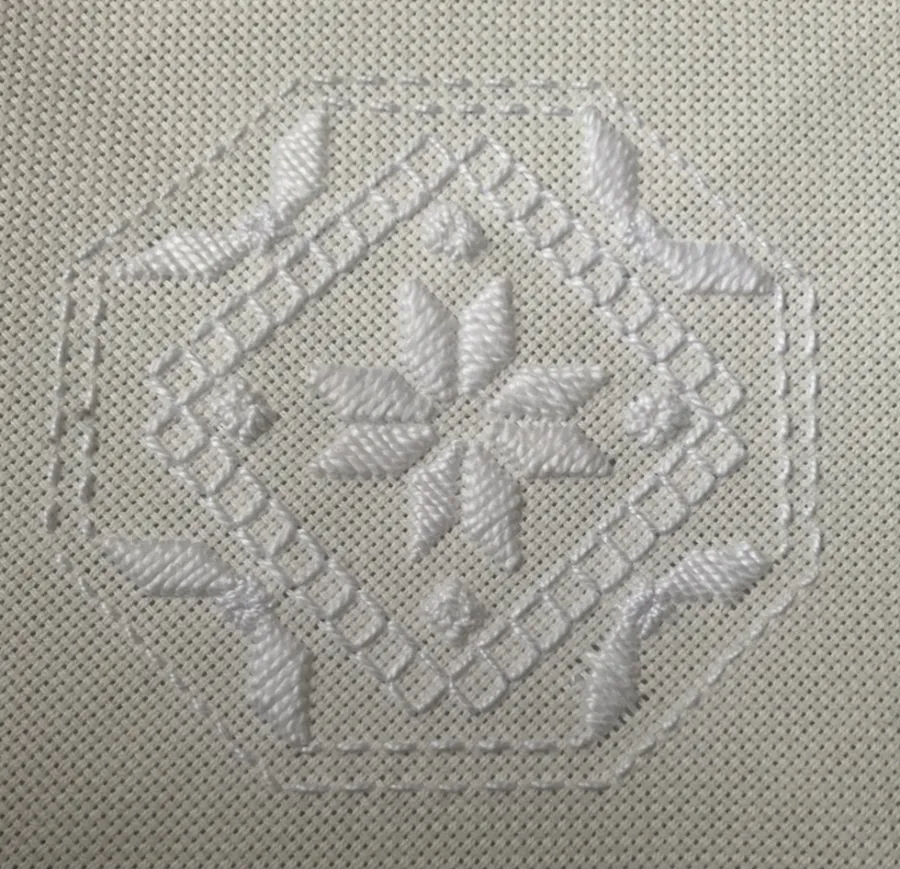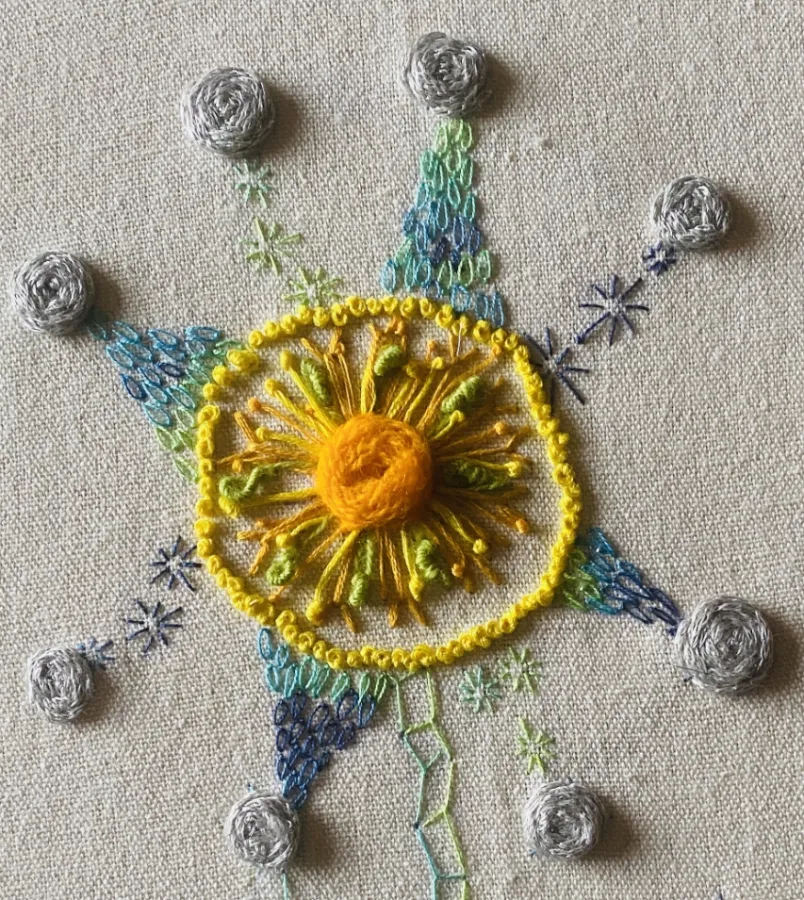 What's Next?
I plan to do more courses and I have been discussing possibilities with regards to design and teaching with another embroidery enthusiast. This will entail the use of beads and different threads. I would definitely recommend the course. It covers a lot in the 4 modules. 
My advice to new students would be to apply for the bursary. If you don't get through this time round ask the tutors for feedback on your application and try again next year. Once enrolled, take your time and enjoy the process. You will see things differently without even realising that it's happened!
We're now accepting applications to our Joan Harrison Creative Bursary, so apply now for your chance to study with us. Application closing date is the 8th October 2023.