It's that time of year again when take stock of the latest book releases for stitch enthusiasts covering our favourite craft topics. We've hand selected a top ten list covering everything from Crochet for beginners, to contour embroidery, general sewing to felting fantasy wonderlands.
This is a comprehensive guide to Tunisian Crochet written especially for beginners, covering everything you need to get started. It includes a detailed section on Tunisian Crochet stitches with instructions and beautiful photographs. There are a number of fantastic workshop style projects with clear step-by-step instructions allowing you to build on skills and techniques. The book also includes intermediate and advanced design ideas with a wide range of stitches and contemporary projects to inspire and encourage your new skills.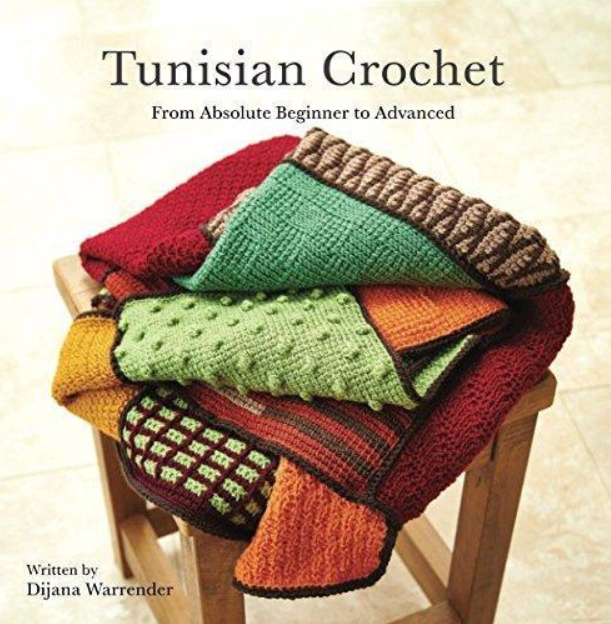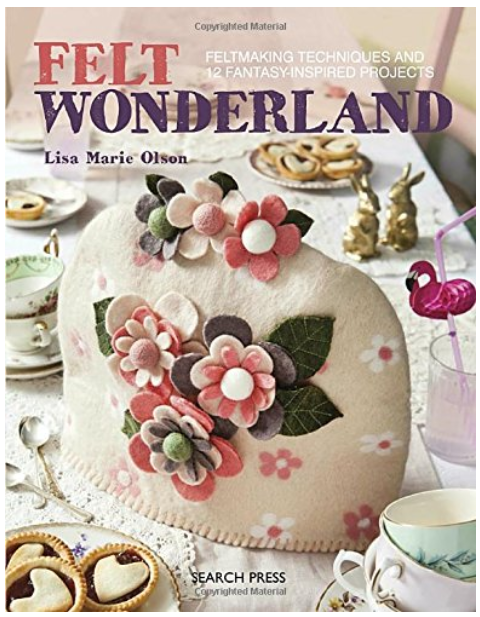 In this book Lisa Marie Olsen shows us how to transform sumptuous wool fibres into beautiful felt items. Handmade felt is irresistibly soft and lovely to work with, and before you know it you'll be caught up in the magic of this gorgeous material and making beautiful, tactile gifts for you and your loved ones. The book includes clear, step-by-step photographs and instructions to help guide you through the art of wet felting, from basic flat-felting techniques through to using a resist and working around a 3D mould.
There are 12 gorgeous projects, ranging from decorative teacups, a teapot and a tea light holder to more practical pieces such as a pretty handbag, a lampshade and cosy slippers – all inspired by Lisa's love of fairy tales and fantasy stories. You can embellish these lovely felted items in many different ways and create your own fabulous works of art. She also includes other techniques such as needle felting, hand stitching, embroidery and applique to further embellish the projects. The projects can be followed exactly, but also provide you with the inspiration to let your creativity loose and customise them to your own style. There are also full-size templates for all the projects provided on a separate, fold-out sheet at the back of the book.
This has been revised an updated for 2018 and includes 65 additional pages and more than 1600 photos and hand-drawn step-by-step illustrations. 'Vogue Knitting: The Essential Knitting Book' is surprisingly easy to navigate, with thorough indexing and footnote cross-referencing. From beginners needing to learn the very basics to seasoned knitters wanting a refresher on a complex technique, every knitter will cherish this guide for years to come.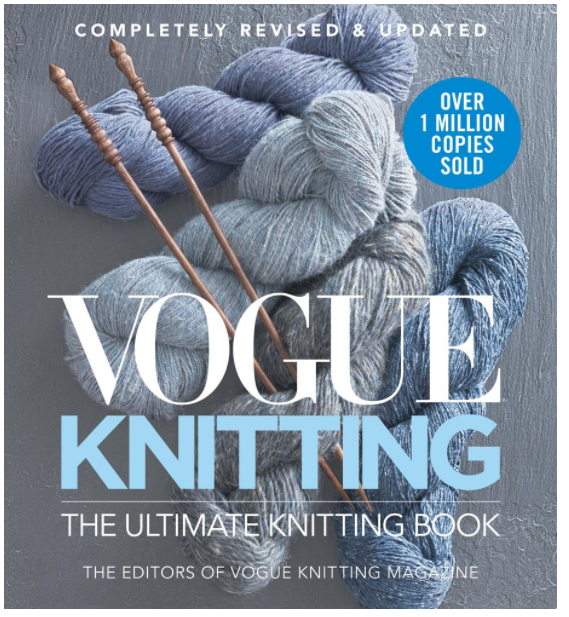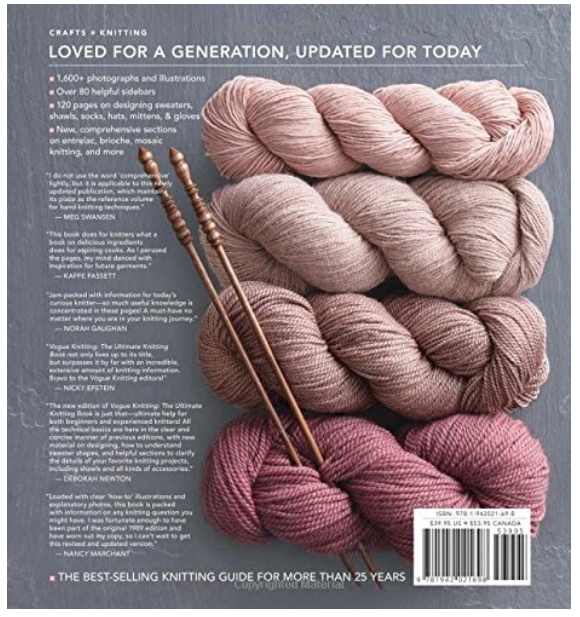 If you're a Crochet novice then this book is most definitely for you. Granny squares are the perfect crochet project for beginners because they are simple to learn and quick to make.
With full instructions for all the techniques you will need at the start the book then provides 25 lovely patterns to put your newly-learned skills to use, Learn to Crochet Granny Squares and Flower Motifs is the perfect book for beginners, and near-beginners who want to expand their repertoire. The repetition of stitches and patterns within granny squares is perfect for mastering the basics, and the squares can then be made up into all sorts of useful and beautiful things, from scarves and blankets to bags and cushion covers. Once you've got the hang of squares, branch out into hexagons and triangles, and then into flower motifs – the combinations of shape, colour and pattern are almost endless. Best of all, the projects in this book provide a perfect excuse to use up your yarn stash.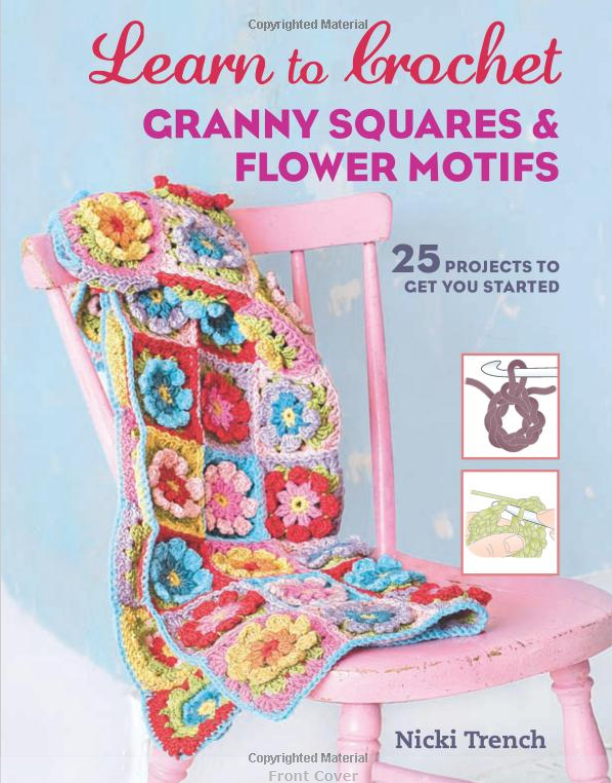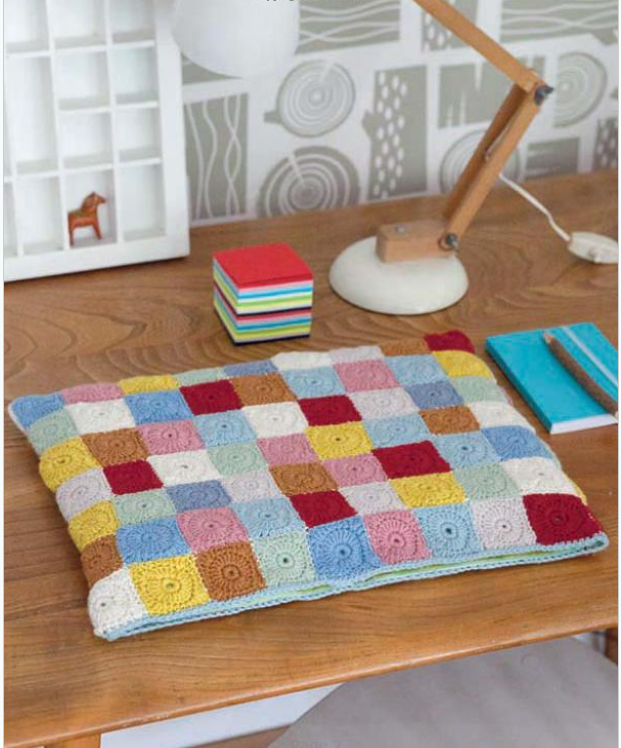 With instructions for 21 basic embroidery stitches and 6 projects, all in Laura's signature colourful, whimsical style, you'll transform a flat, plain surface into a joyful, design-packed art piece. Stitch on wool, felt, or silk, and enjoy the simple pleasure of slow stitching. Includes a gallery of display ideas, as well as additional ideas for using free-form stitching.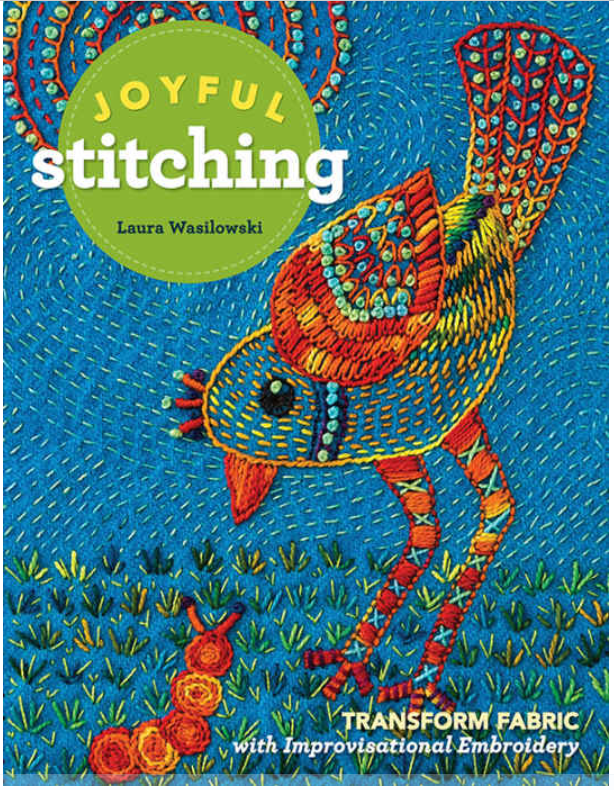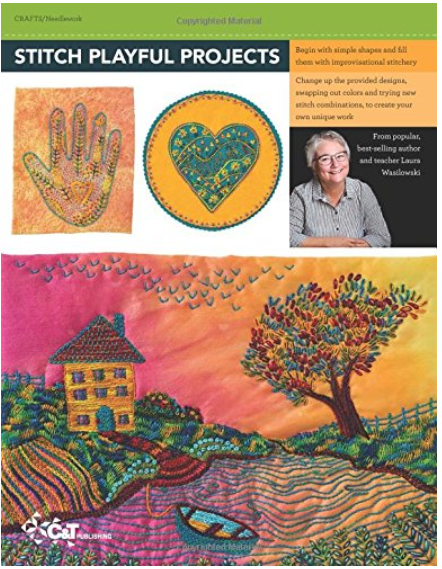 The information about general sewing – this is the only sewing reference you will ever need. It includes step-by-step photographs to show you how to sew absolutely everything.
250 step-by-step techniques will guide you whether you are sewing clothes, making soft furnishings, or doing alterations. Master hand and machine sewing with close-up photographs and clear instructions to demystify even the trickiest techniques, and choose from 15 stylish projects to practise your sewing skills. Every project is brand new for this updated edition of the ultimate sewing bible, with 5 new sewing techniques now added.
With in-depth coverage of sewing tools, techniques, and fabric, this is the ultimate sewing resource for beginners, students, and seasoned stitchers alike.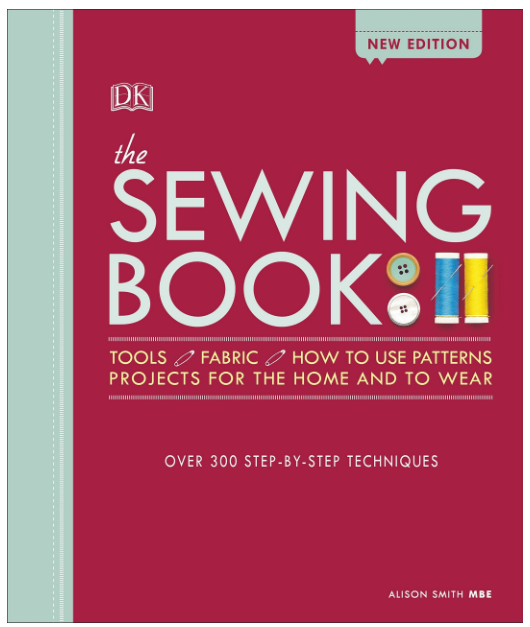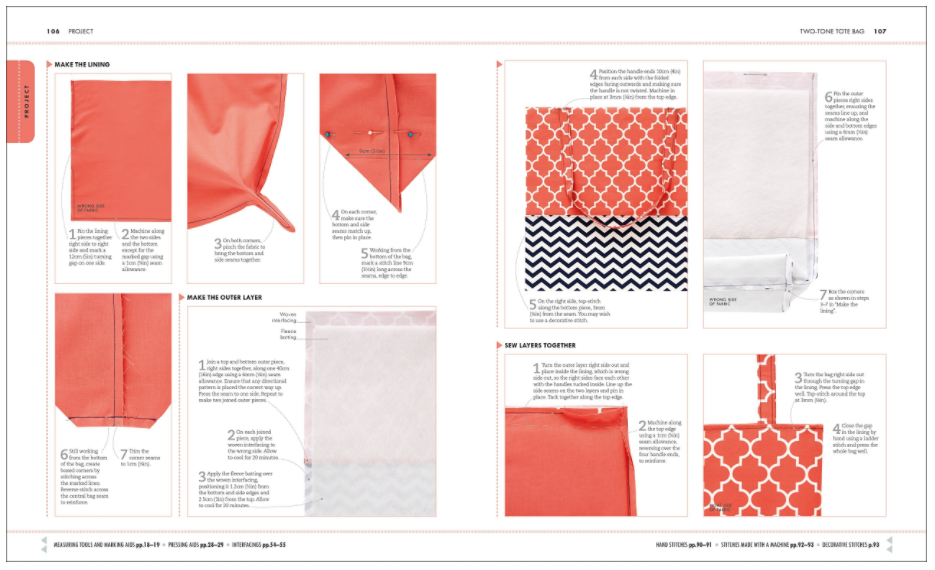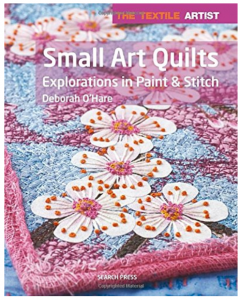 From an original idea through to finishing and embellishing – this book will offer a rich source of ideas for experienced art quilters as well as those setting out on their creative journey who are inspired to start small.
Using colour and an intriguing mix of surface techniques, layers, piecing and simple stitching, Deborah O'Hare's beautiful small art quilts capture the magic of her themes and subjects. In her unusual, whimsical interpretations of nature and the landscape, she builds up torn and cut layers of coloured cloth with stitch to create beautiful works of textile art. With her fresh, innovative approach, Deborah provides inspiration and step-by-step instruction on all the techniques she uses and shows the reader how to create moonlit scenes, seas, flowers, meadows, mountains, moors, animals and birds.
If your stash is getting out of control or you simply don't know what to do with all of your cut-offs then this book will inspire some great ideas. Lissa Alexander has spent three decades honing her scrap-quilting talents, and in her first solo book, she offers page after page of tips for making dazzling scrap quilts saturated with colour, print, and texture. Learn how to make insightful decisions about which fabric combinations work (and understand why others don't). Best of all, discover how to (finally!) use your unique stash to make scrap quilts that sing. Includes a preface by renowned quilt historian Barbara Brackman.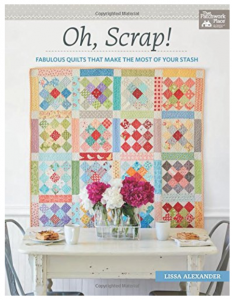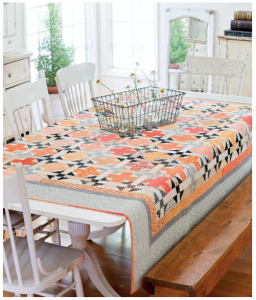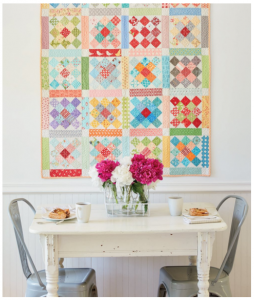 Whether you are interested in adding monogrammed initials to your favourite bathrobe, stitching a flower on your favourite jacket, adding sparkling beads to a new dress or creating a goldwork embellishment, Fashion Embroidery teaches you how to add a unique touch to your clothes. This is practical step-by-step guide to haute couture embroidery covers everything from machine and hand stitching, to tambour beading, goldwork and monogramming.
In this beautifully illustrated book, Jessica Pile, the Production Director at Hand & Lock embroidery, explores the intricate techniques used in fashion embroidery. With hand-drawn designs, catwalk photographs and step-by-step guides, this book is perfect for beginners looking to personalise their own clothes, as well as more experienced embroiderers who want to apply new techniques to different fabrics.
This book is perfect for fashion students, textile artists, and those who want a more unique look to their clothes.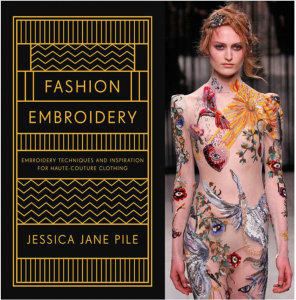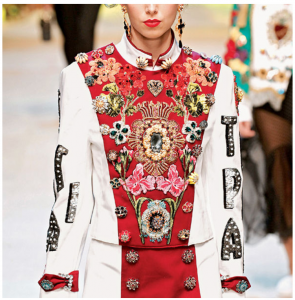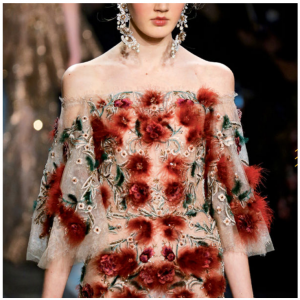 Bring more fun into your life with 20 patterns for rainbow-hued and multicoloured knits.
Whether you like the bright colours of a true rainbow or softer shades of the spectrum, there is something for you in this collection of 20 patterns by Nicki Trench. There is a cute rainbow-yoked baby cardigan, a silky striped tie, striped sweaters and cardigans, and a purse embroidered with multicoloured flowers to make as a gift. Then there are accessories for adults, including a bobble hat and a cabled scarf, as well as makes for the nursery including baby blankets, a hat and a sweater. There's even a striped baby blanket in all the colours of the rainbow, easy enough for a beginner to knit, and a lovely gift for a new arrival. If you don't want to go all-out on the rainbow theme, then the cabled pillow with rainbow-coloured tassels could be for you. Just get out your needles and knit your own rainbows.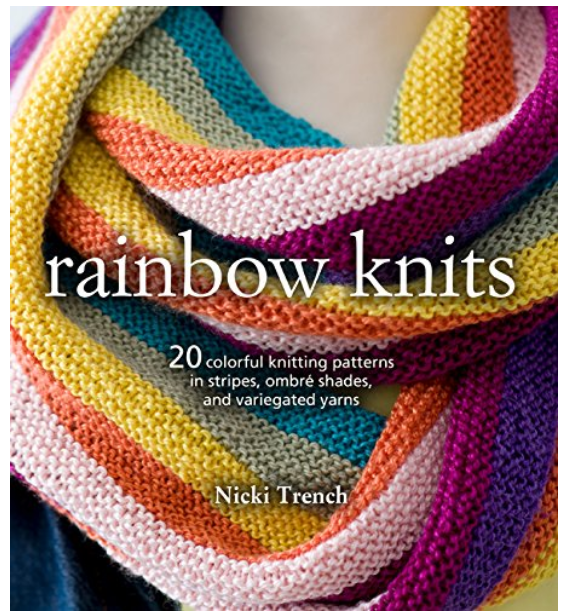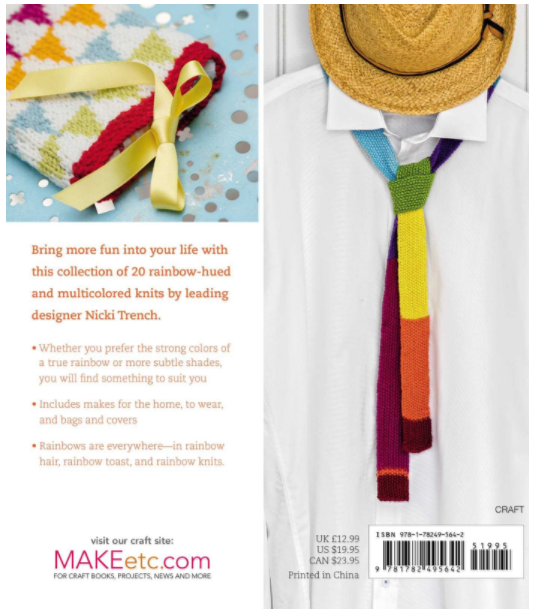 If you're a passionate stitcher or crafter you may be interested in our textile craft courses. Accredited by City & Guilds, our courses are comprehensive online, distance learning courses designed to not only teach techniques but also how to be more creative – allowing you to unlock your full creative potential.
Register your interest here and we'll send you details of our courses and exclusive news about any new courses, our students and recent graduates.