Mexican-British watercolour artist and designer, Ingrid Sanchez, joins us today to talk to us about her work and her latest book release, DIY Watercolour Christmas. Inspired by her love of nature, meditation, yoga and fuelled by tea, she shares her work and approach to designing.
Ingrid Sanchez works from her home in West London. She runs workshops and teaches corporate classes to brands like Harrods and Target. Her work has taken her all over the globe including Mexico, Barcelona, New York and Amsterdam.
Since many of our students fear the design and drawing aspect of our courses, Ingrid gives us some essential advice to approaching design.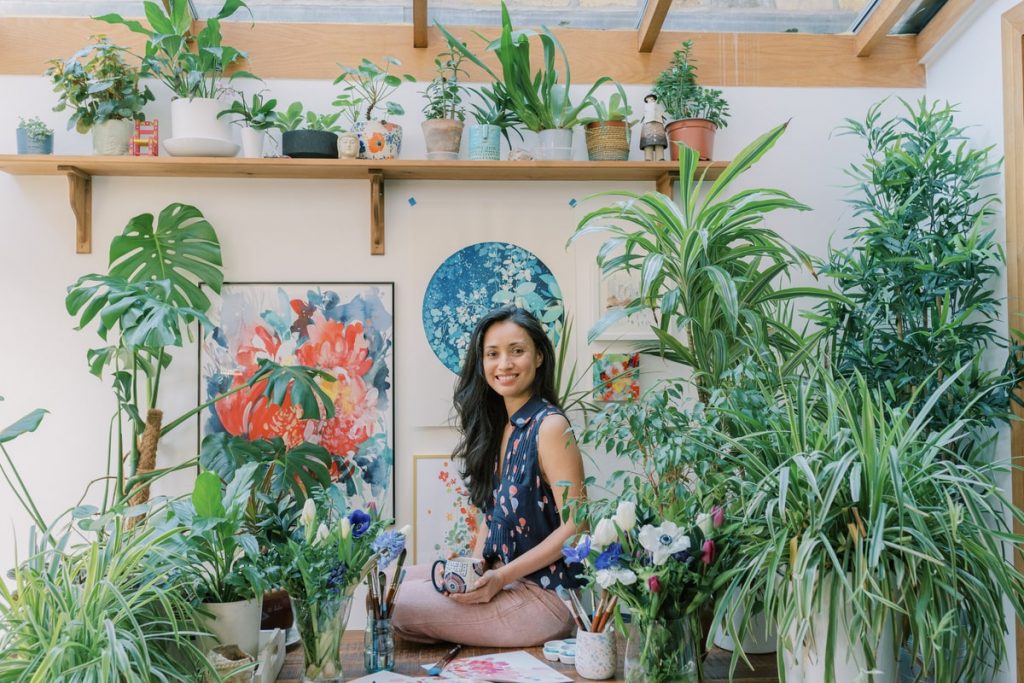 What are you currently working on?
Autumn is the season when I take a break in terms of painting. I release seasonal collections, being Spring and Autumn the main ones, so now I am sharing my Autumn collection on social media, although it was painted during the Summer months.
During these months I like to review the artworks and collaborations of the past year, create new patterns when possible and start planning the collections for the upcoming year.
I am not an artist that sketches or has a very strict plan, but I do like to gather images, words and phrases that inspire me. It is like planting a seed that will flourish during January and February, the months when I usually start painting again.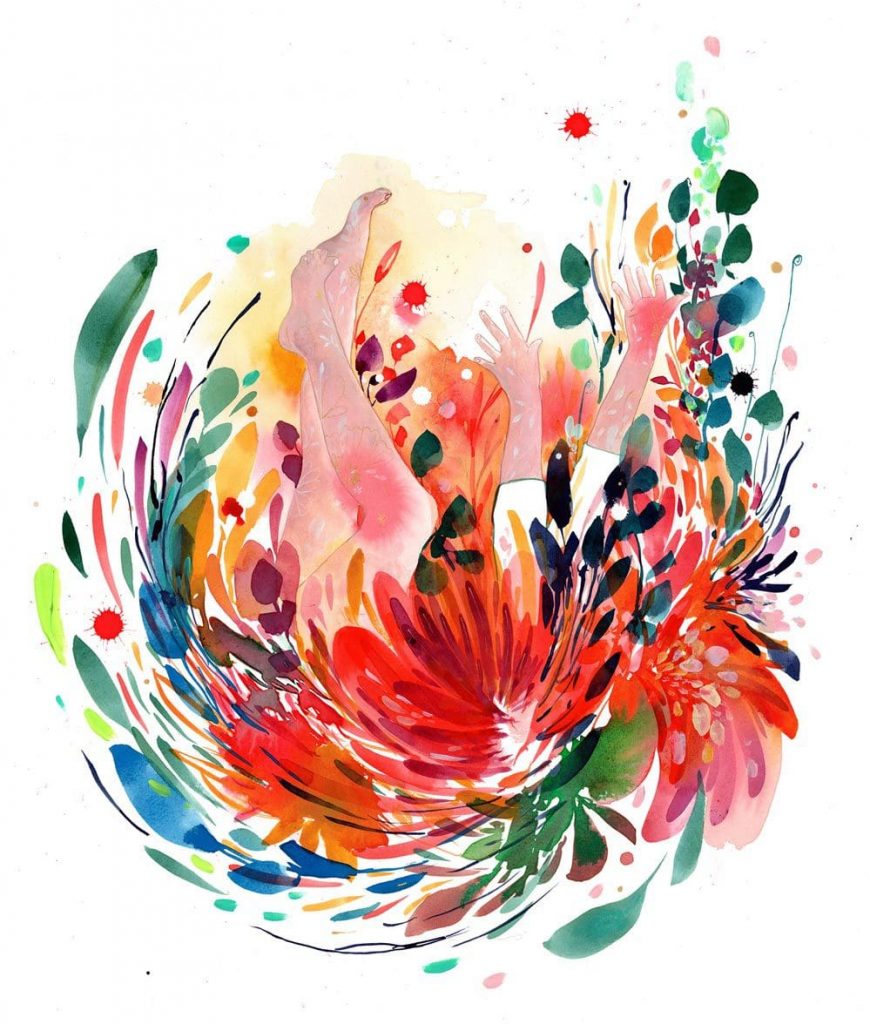 What was your first memory of painting? Did you have any formal training?
I started at a very early age, but I officially had my first studio when I was around 10 years old. My entire childhood home was covered with oil paint. From wall to rugs, the place was covered, so my parents decided to let me use a storage room located in the garden. It was fantastic to have my own space and I used it until I was 17 when I left home.
There are no artists in my family and back then there was no internet, so I was completely self taught. I think that it was a great way to learn because I used to do crazy experiments. Painting for me has always been about having fun.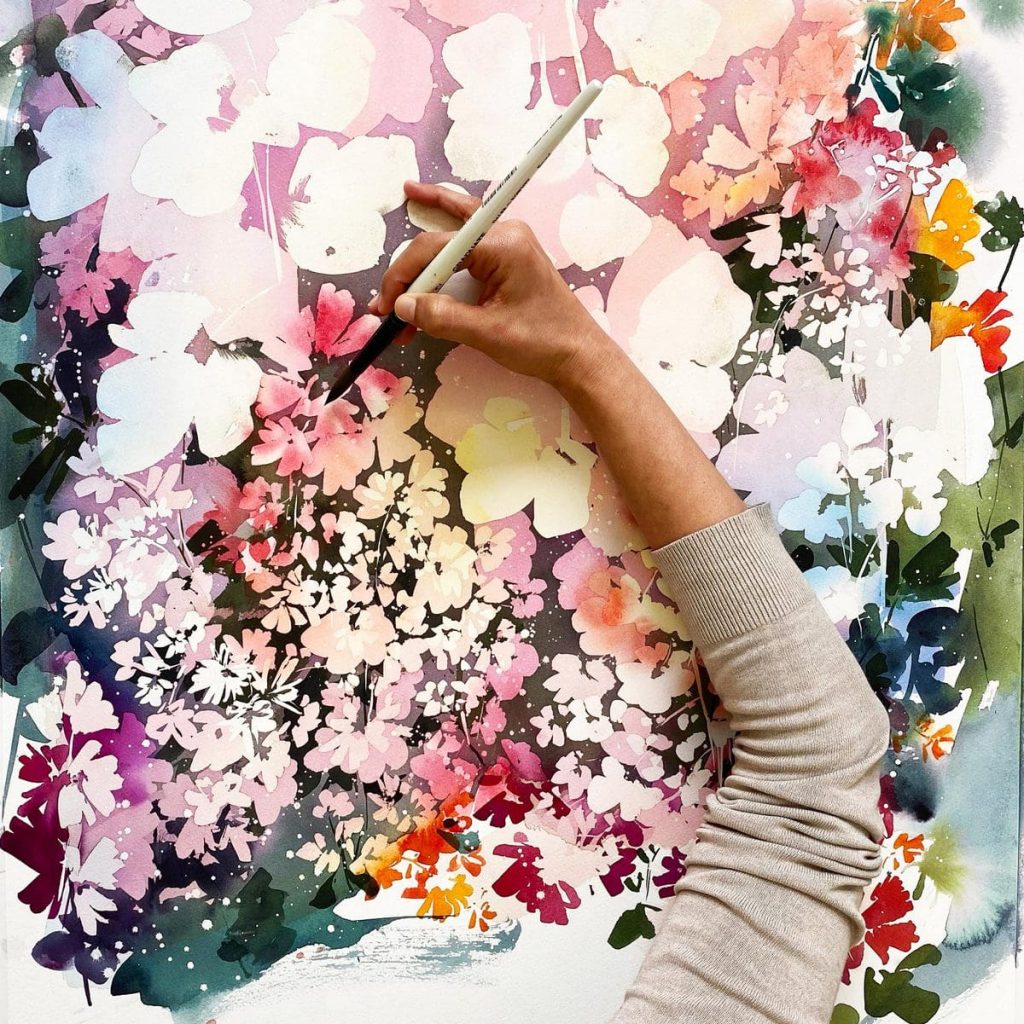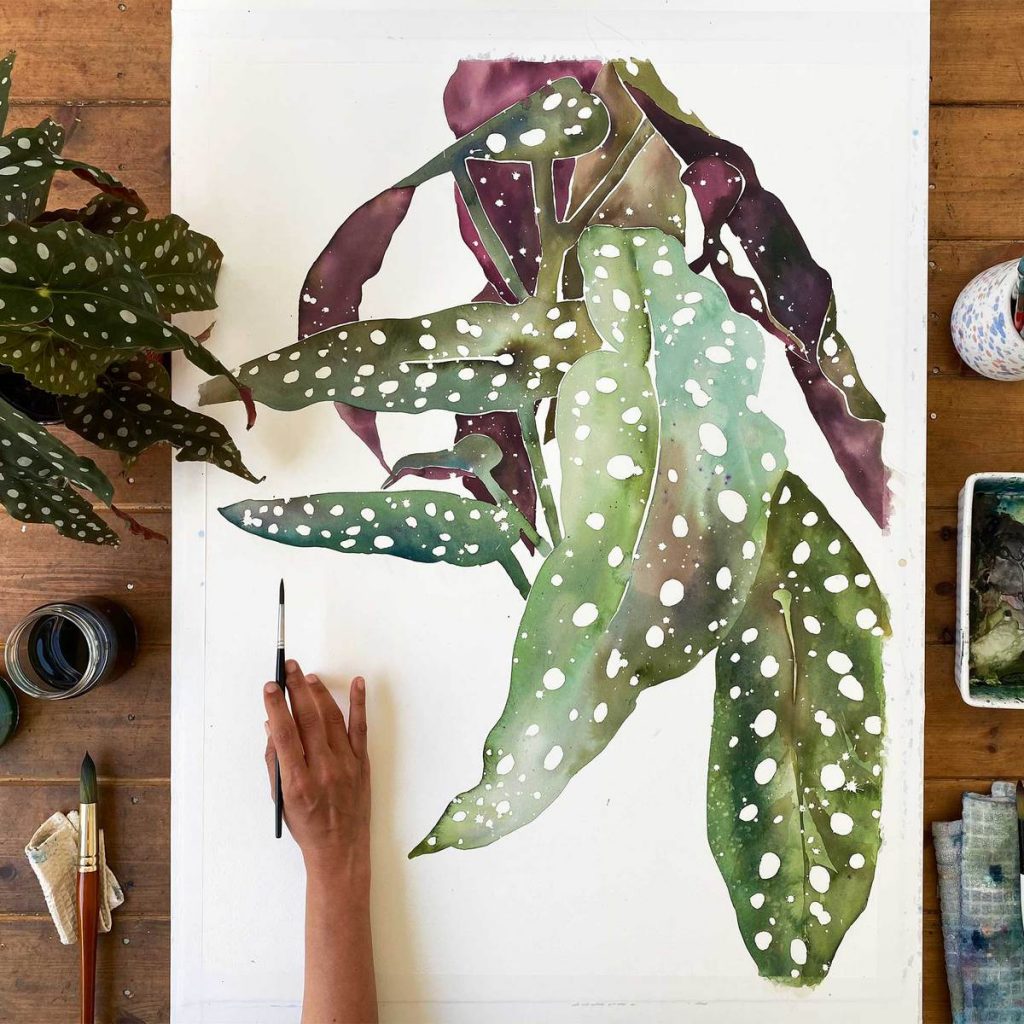 Some students will tell us they can't draw or paint – do you have any words of encouragement for them?
I don't know how to draw! And I think that this is the reason I developed my style. I was looking to find a way to express something without a knowledge that is usually considered basic for an artist.
Everyone expects that a designer or painter knows how to draw, but I just don't have any interest in it. However, I do love colour and painting. With a brush in my hand I feel that I can do or say anything in a visual way.
My advice is to find something that interests you. Once you find it, start practicing because everything comes with practice. Try to learn about art supplies and techniques. Take lots of classes with different artists. There is nothing more interesting than seeing another artist's work. It doesn't matter if it is a completely different style, or medium, or one that you usually don't like. There is something new to learn that can be applied to your own style.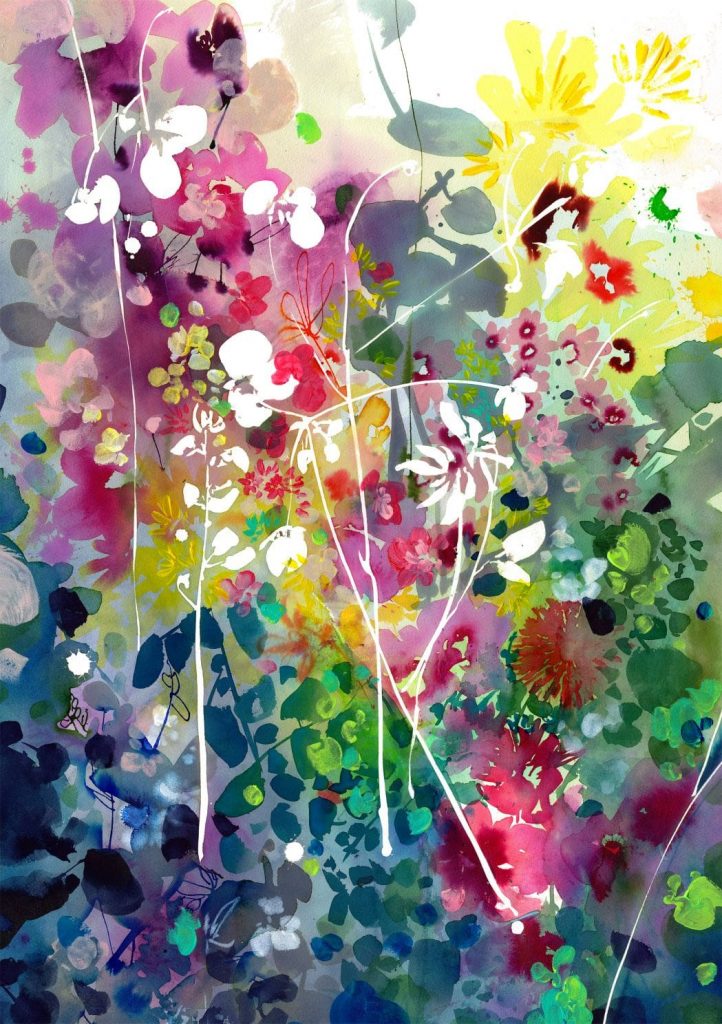 As someone who is Mexican-British, do you feel that being able to draw on two cultures for inspiration impacts your style and choice of subject matter? How much did it add to the artist you are today?
Someone told me once that my theme is British but my colours are from Mexico. It is a shame I don't remember who told me this, because I think that it is a perfect description of my art.
I am lucky to have lived in different places including Mexico, Barcelona, New York City and London. I believe that every place has added something to my practice. The process of adapting and learning new customs is invaluable. However, what's really influenced my work is the discovery of seasons. I grew up in a place where there were no seasons, and I only experienced them as an adult when I moved to Spain. I have been fascinated by them ever since, and I consider them an endless source of inspiration.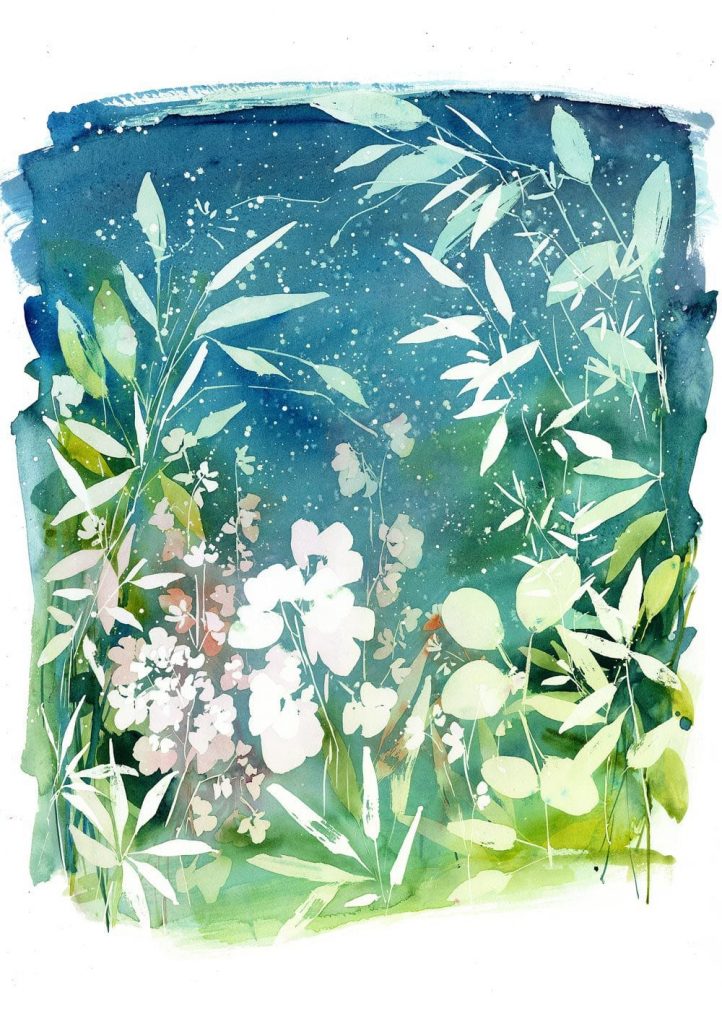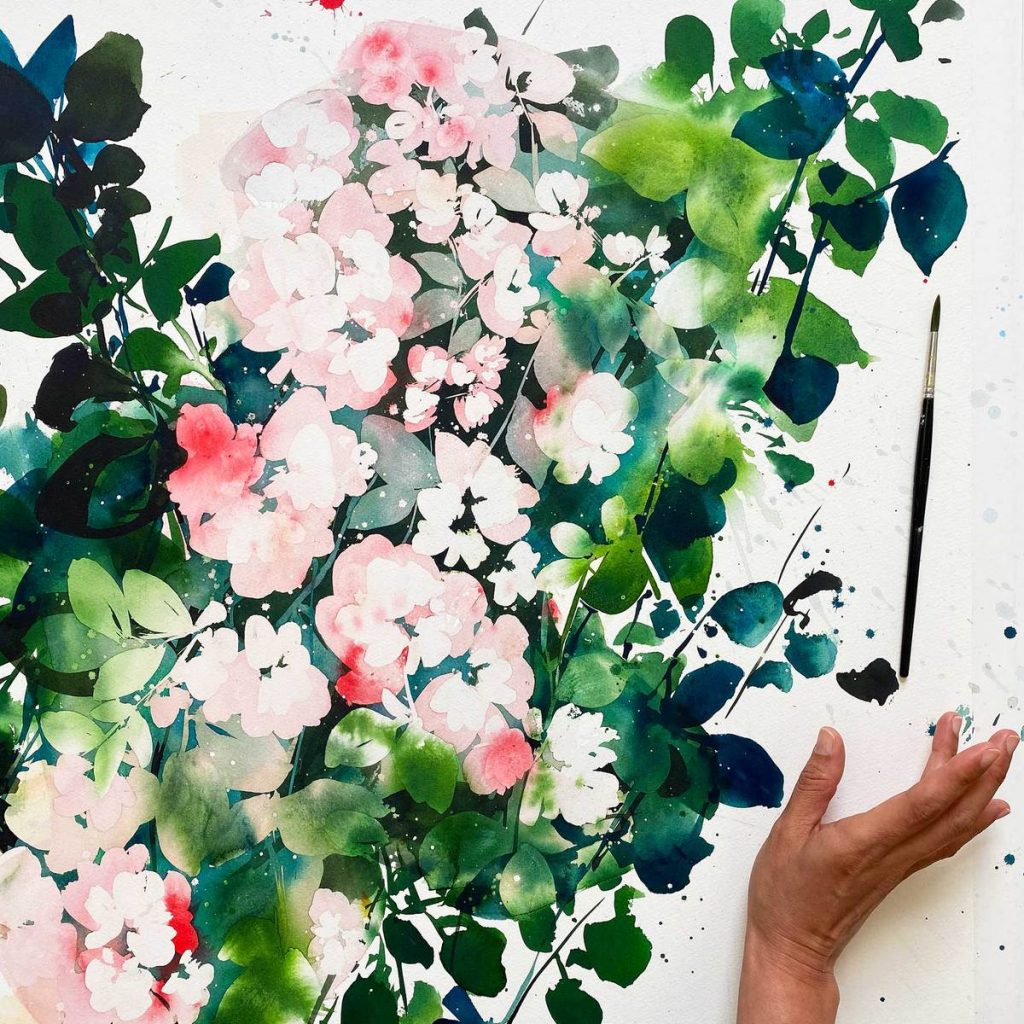 What is your working process? We see the gorgeous finished pieces, but what preparation goes into them beforehand in order to produce something so lovely?
I am constantly looking for ideas in every experience, book or conversation. When I know it is time to start working on a new collection it is like I decide to open an extra sense. One that makes me super aware of every detail. It is difficult to explain. It's like I am just looking for something in the ether, so I try to see and listen with the intention of finding it.
I take lots of photos and I write notes constantly. When I find it I know, and it's magic to me. Sometimes it is a word or image that resonates and then I gather what I need. These can be photos from a specific theme, colours or certain objects that will serve as direct inspiration. I don't sketch, so the process begins in my mind because I paint from memory and imagination.
Then the technical part begins. Preparing paper, brushes, my space and finding a perfect day. I only paint on days when I don't have any plans and know I will not be interrupted. Once I am ready my process is very playful and experimental.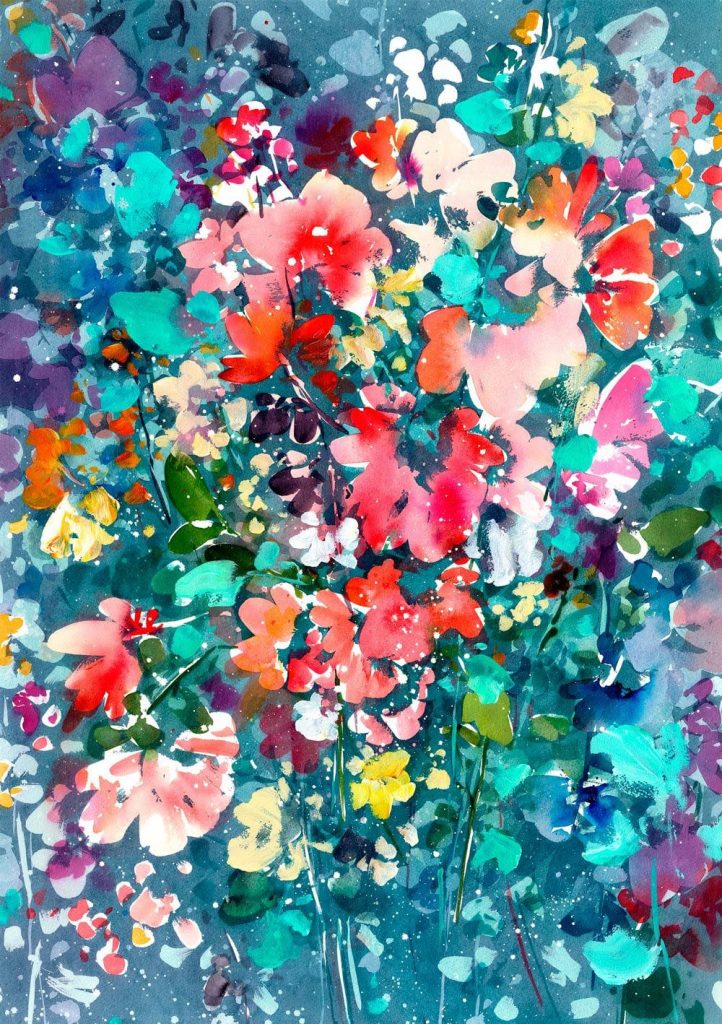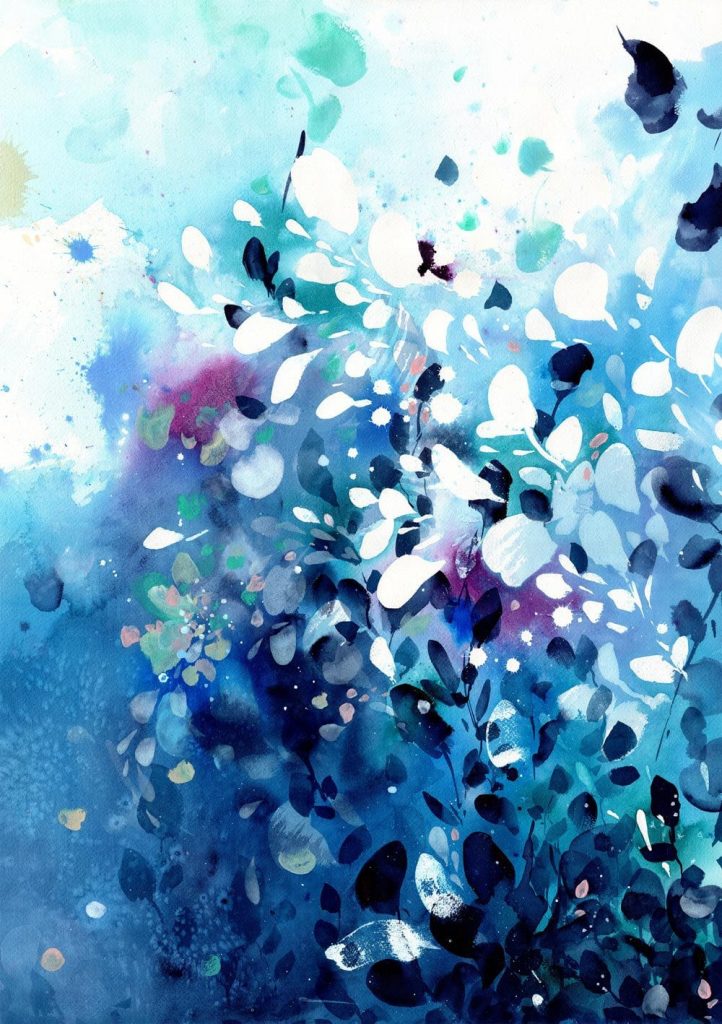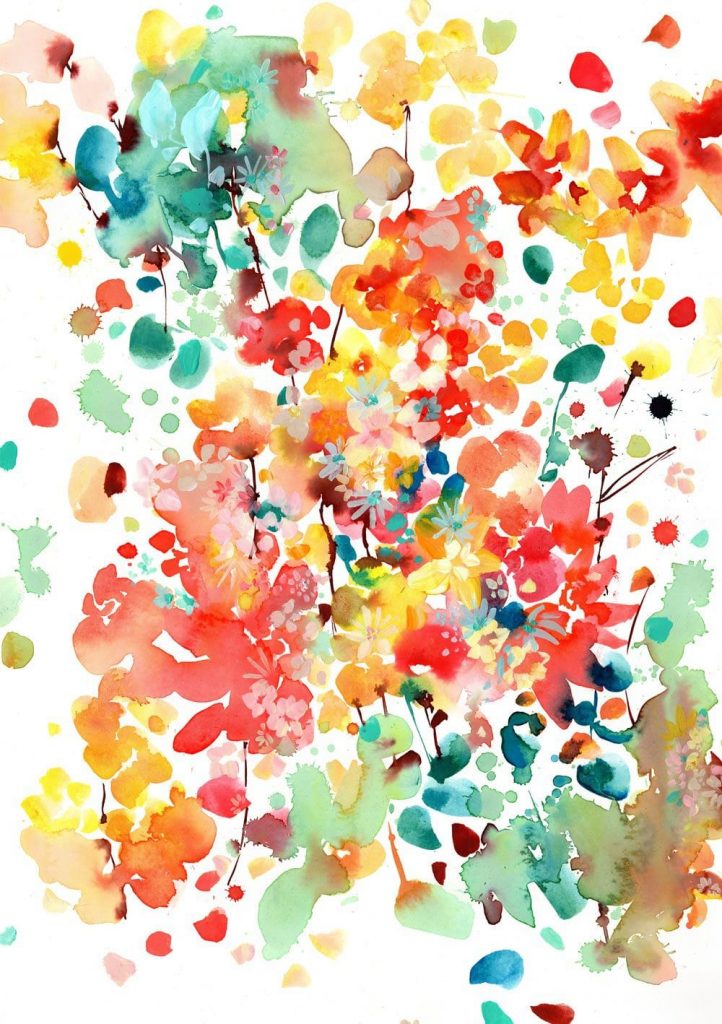 You have a gorgeous new book out just now – DIY watercolour Christmas – which we'd love to hear more about.
It is funny, because I always thought that my first book would be about botanicals, mindfulness or something closer to my practice. However, my publisher got in touch with this idea and I decided to go for it. I have worked in the past as a collaborator in other books, so I was excited to create something of my own.
The idea of the book is to learn some of the techniques that I use in my own practice and to paint some Christmas related watercolours. I tried to add projects for everybody. It's therefore a great introduction for those wanting to paint with watercolours for the first time, but also includes other more advanced projects for someone with more experience.
What is next? Do you have exhibitions or new books underway that you could tell us a little about?
The past two years have been very intense and busy, so I am trying to take a break to come back into my personal practice. It is easy to lose yourself in the demands of the industry and the constant work with clients. I very much miss painting just for myself. Once I am back in that creative space all the new things will arrive organically.
I would love to write a book focused on the creative process. It's something I'm planning to offer for my in-person workshops, or maybe I'll create an online class. I know there is a lot to do, but I don't like to force things. Autumn and winter for me is the time to rest, plant intentions and wait.
Follow Ingrid Sanchez on Instagram and Facebook or visit her website.