Having recently graduated from the SofST, Wendy Oakley has kindly offered to share her experience of studying Stumpwork. Wendy joined us on our beginner's Stumpwork course and went on to the study our accredited Stumpwork course. This is her incredible creative journey!
I have always loved the history behind craft skills, that sense of a link across the ages.  I became interested in Stumpwork, a wonderfully varied embroidery technique but I could not find a local course. Then I discovered the School of Stitched Textiles online.  I tried the Stumpwork Beginner Course and enjoyed the experience.  I find I really like SST's online classes, working at my own pace at a time to suit me.  So, I decided to go on to Stumpwork SS2 with its City & Guilds accreditation, a recognised standard in the world of needlework.
I was fortunate to be brought up in a creative household.  My childhood treasure was the button box and I had the freedom of my parents' craft materials.  I was given a reconditioned, hand‑cranked, 1938 Singer 99K to play with, zooming along to create historical costumes for my Sindy doll, which I had researched in my Knowledge encyclopaedia.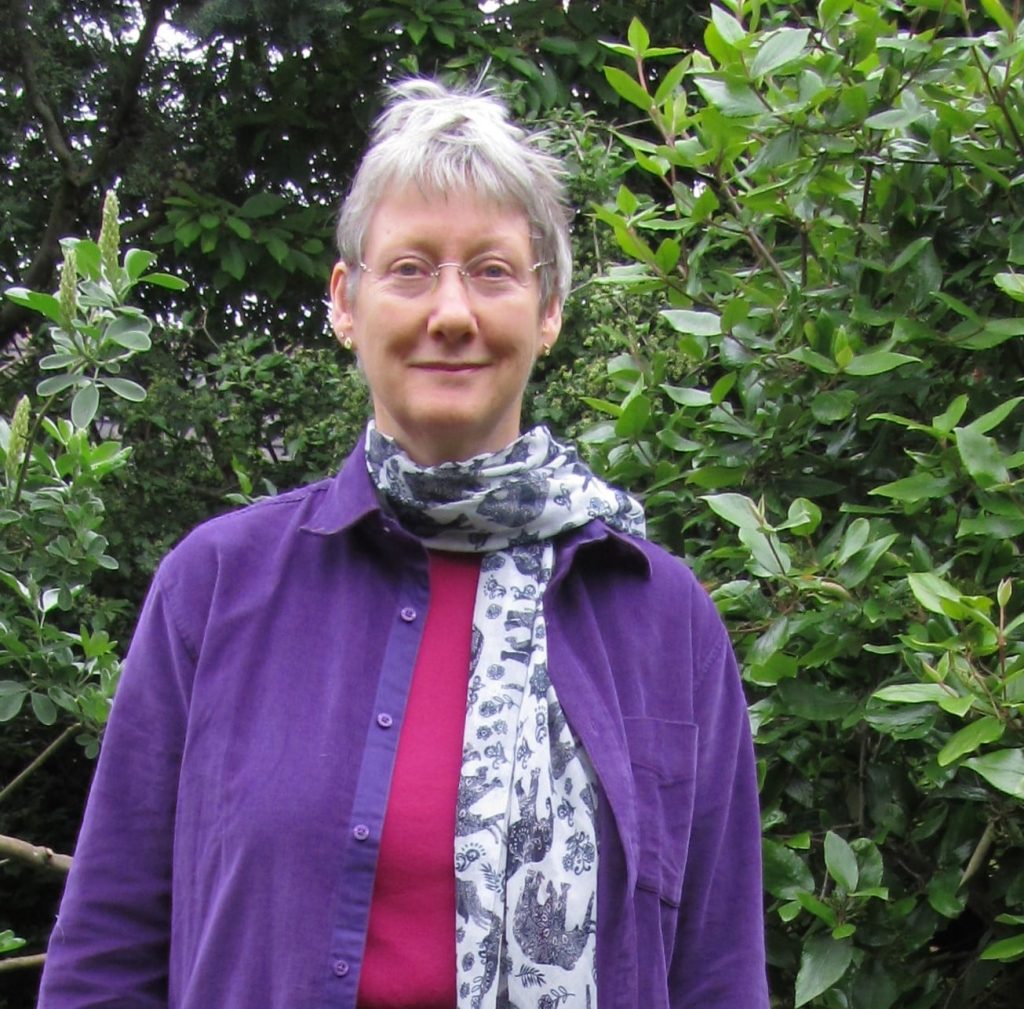 I loved fiddling with small things and I often had my nose in a book, dreaming of far‑off lands, jungle and soaring mountains. My Saturday job was at the local haberdashers and I remember my happiness surrounded by the wonderful array of items for sale.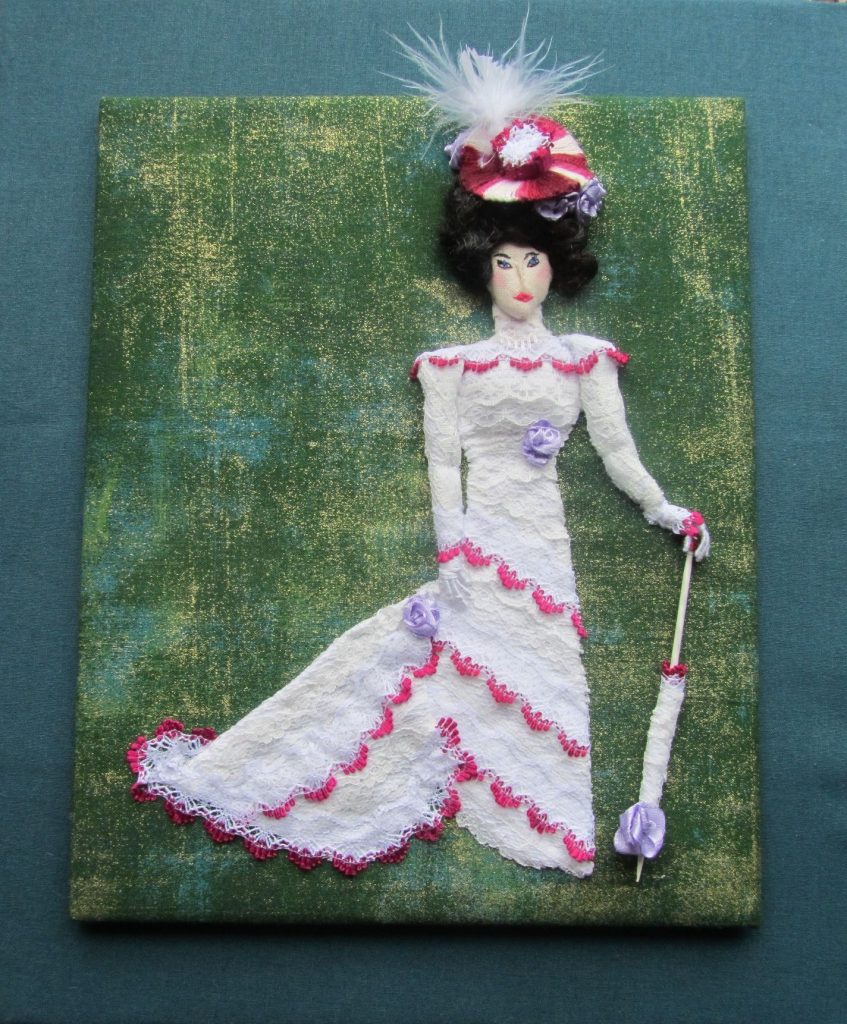 I left school at 16 and went to work in the City and stayed for over 33 years.  The pace was fast, working hours became long, and I thrived.  But craft work ceased.  After "retirement", I worked on a farm for 12 years and started to follow horse racing. On my second retirement, my present to myself was a Bernina sewing machine.  I wanted to reawaken my talent for needlework and taught myself quilting, later joining a local group.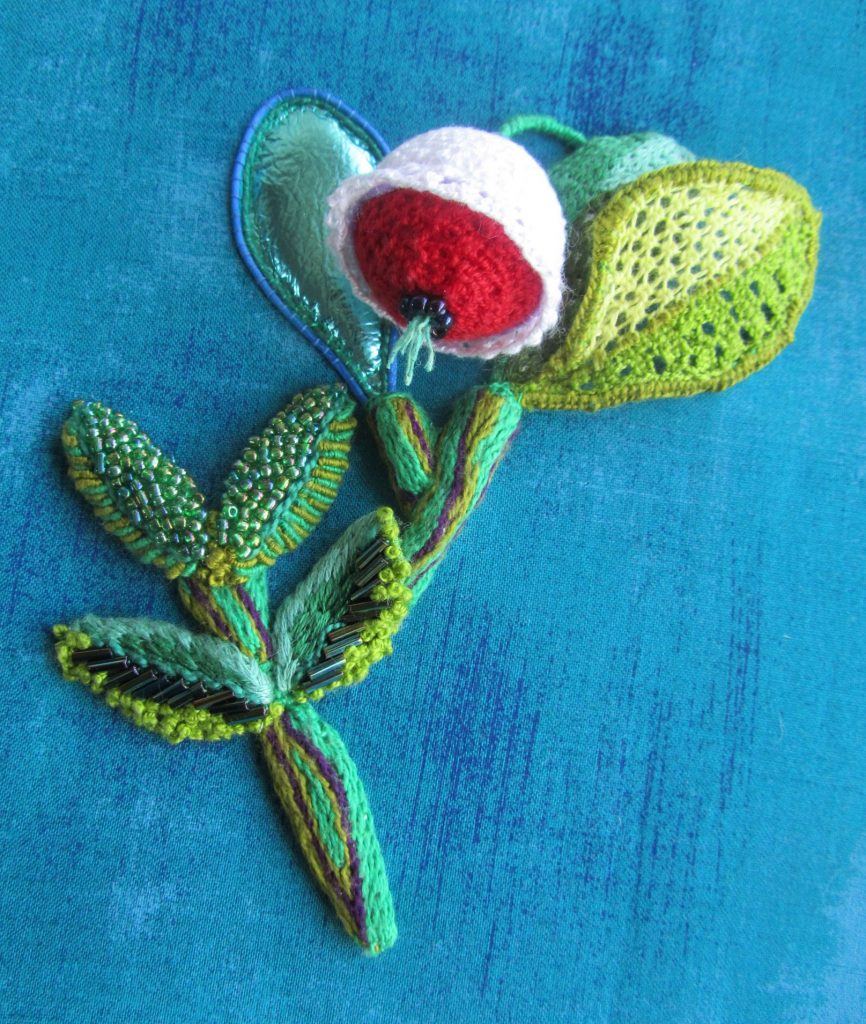 The first thing I realised at 16 in the grown-up world is that I am a slow learner, but I will get there!  I am left‑handed;  I almost write upside down, yet my manuscript is legible to others when turned the right way up.  Once I have mastered a theory or technique, I develop my own strategy, and so it is with needlework.  Within the framework of SST's Stumpwork course modules, I have had the creative freedom to explore and practise and then let my imagination fly to complete my Tasks.  Karen, my tutor, was on hand to advise and encourage and I particularly enjoyed the opportunity to see online the inspiring work of other students across all skills.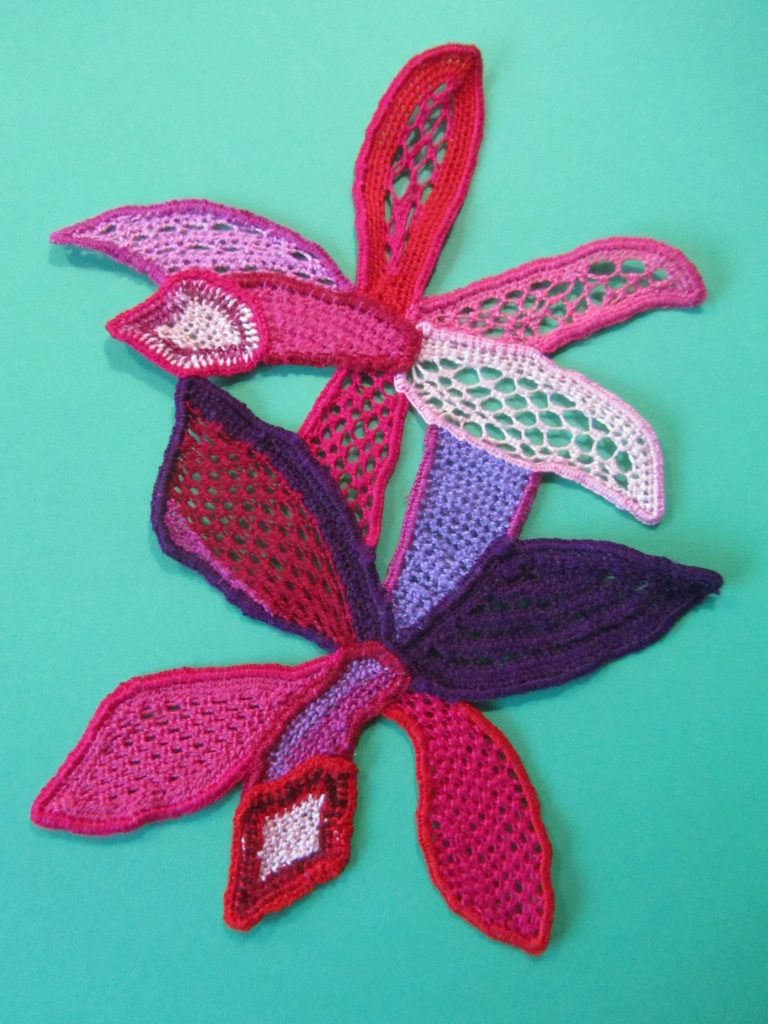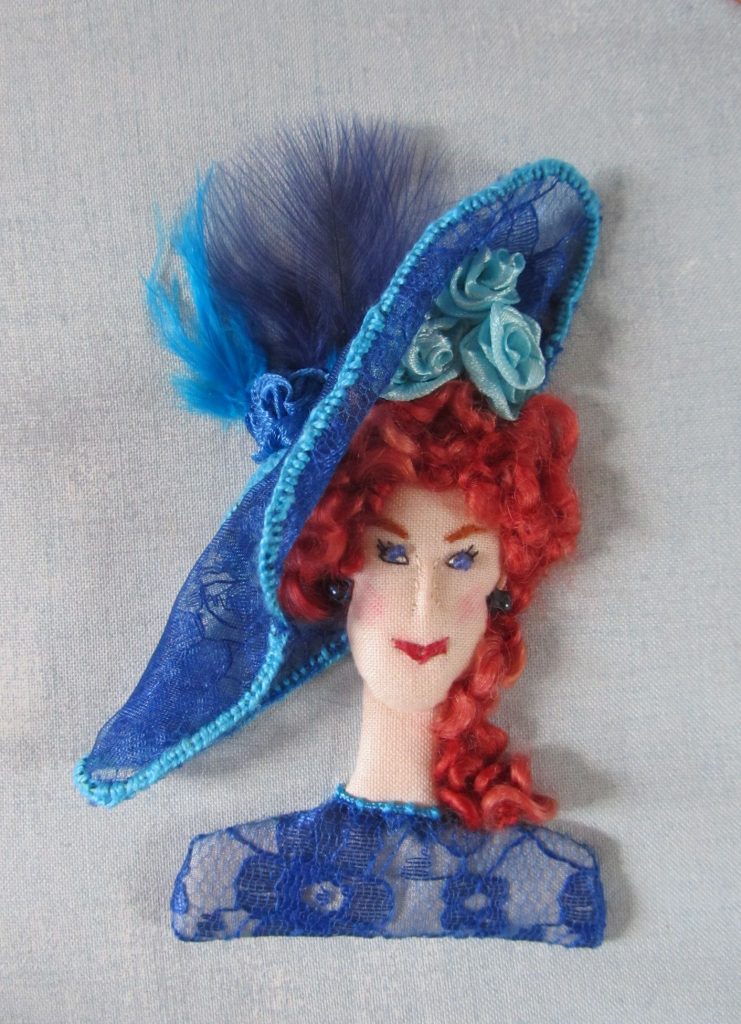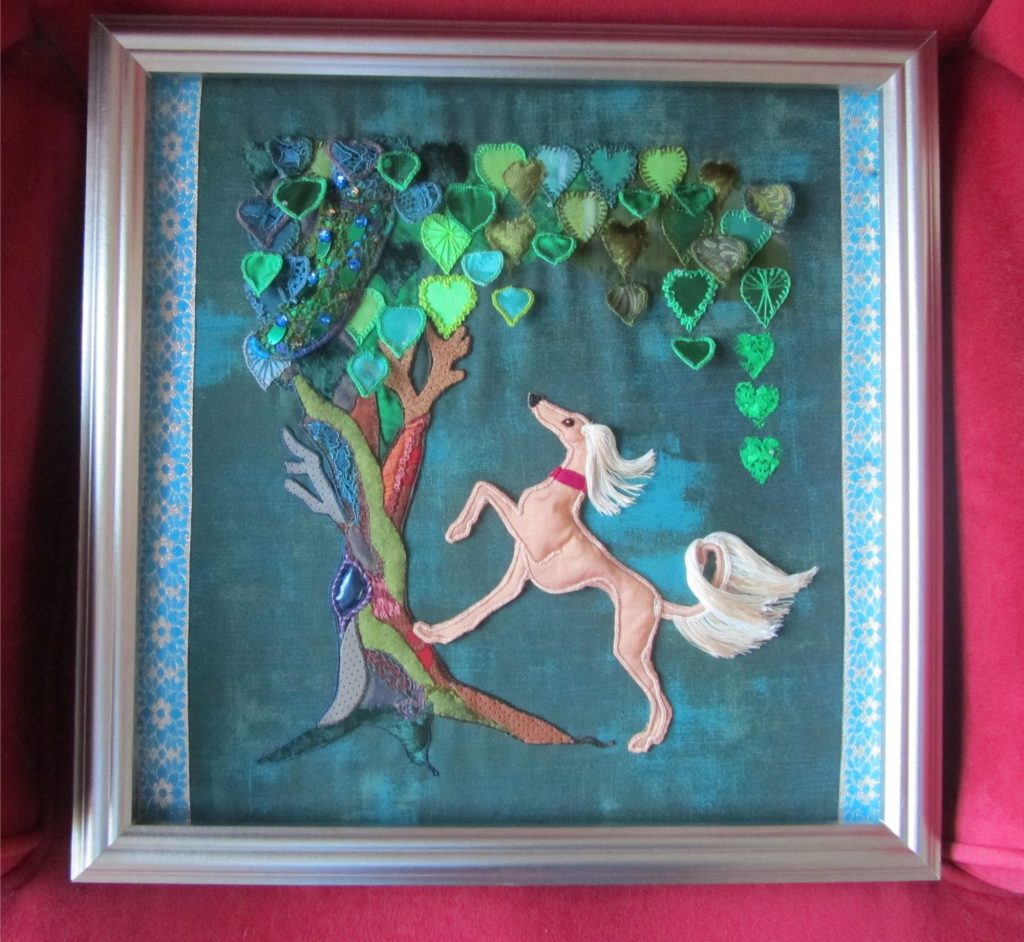 It is true that the design module held some fears for me.  Before that, my knowledge of line and shadow was nil, and my colour sense purely instinctive.  I took the plunge and was amazed at what I produced.  Having always been rather suspicious of the abstract I can now isolate part of a picture or design and see things differently.
I have been fortunate to travel to the world's wild places.  Practising my needle skills, I have used my love of the natural world – rainforests, deserts and seascapes – and the ceremony of horse racing, to inspire my work.  But it is also important to me that I create structurally sound pieces.  I like to make surprise presents, tailored to the recipient's style – with flair and fun, but practical.
I want to push the boundaries further to portray my ideas, mixing techniques and materials.  My favourite techniques in Stumpwork are wiring, to create depth, and needle lace.  I now have the confidence to use these techniques to embellish garments and bags.  I have gone on to study Felt SS3, another skill I will look forward to incorporating into future projects.