Vicki Drury has kindly agreed to share her experience of studying our Skill Stage 3 Machine Embroidery course. This is her fantastic stitch journey.
Vicki Drury
I was taught to sew and draft by my mother and grandmother on a Singer treadle sewing machine. My grandmother also taught me to crochet and tat and instilled a love of creating things into me. I left home at 17 to go nursing and was given my first electric sewing machine. I made all my own clothes and then when I married, I made clothes for the family and soft furnishings as needed for the home.
After 50 years of nursing I needed a hobby to fill in time and saw a demonstration of an embroidery machine. I knew machine embroidery was what I wanted to do! However, after a few years of attending workshops and creating my own digitised patterns I felt I needed to expand what I was doing. I had also seen my first example of textile and free motion embroidery art on a vacation in the UK (and I bought it) and I knew I wanted to learn how to do it!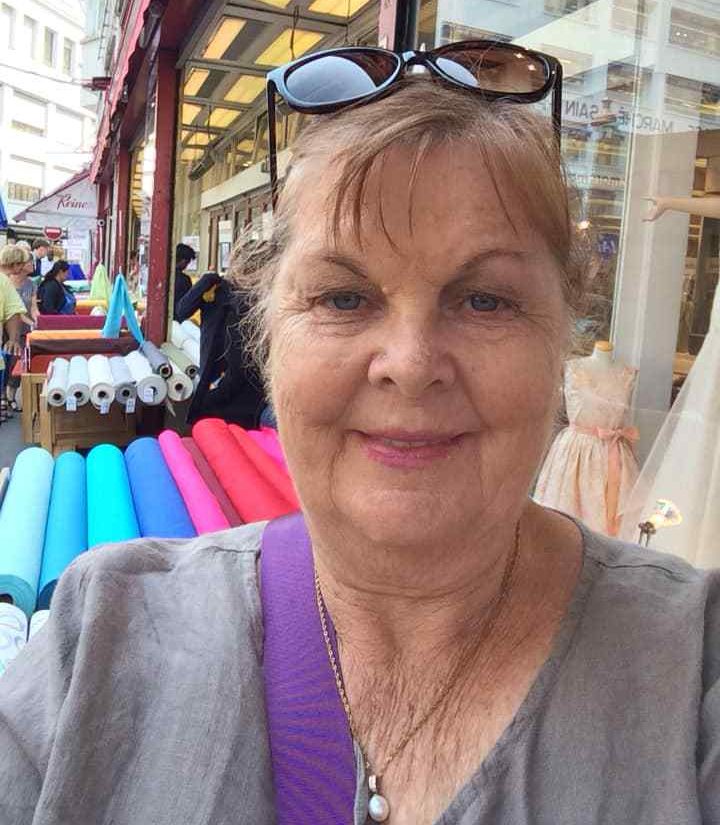 Studying with the School Of Stitch Textiles
I really wanted to develop different skills that could enhance the digitised embroidery I did. But I also wanted to be able to create landscapes and other works of art. I liked the idea of 'painting with the needle' and allowing a work to evolve.
I decided that a structured accredited course would suit me best as I wanted to learn techniques and build on a foundation of skills rather than attending workshops and learning ad hoc skills. After spending time looking for a course that would suit me I came across the School of Stitched textiles via a Google search. Living in regional Australia, distance learning suited me well. In addition, as I was still working part-time self-paced learning was a good fit for me. I liked that an accredited course validates your knowledge and skills. I read reviews from past students and looked through samples of work and decided to apply for enrolment.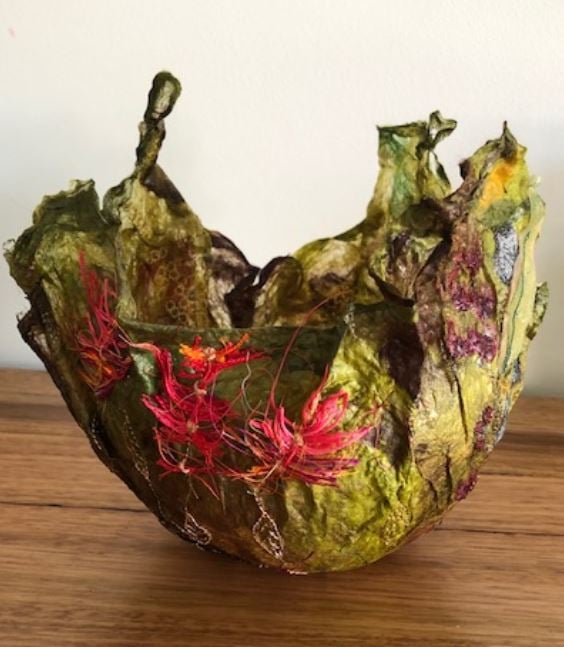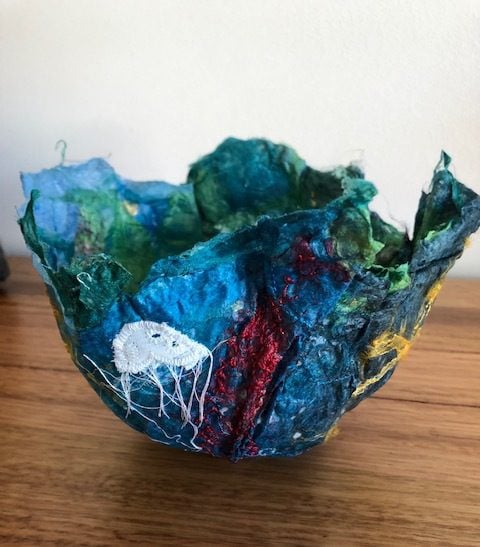 Course Benefits
The course opened up a world of textile art that I never knew existed. I have become passionate about using Nuno felting and silk with free motion embroidery to create bespoke scarves and evening bags. I now look at the environment differently as my love of creating textile landscapes remains strong. However, the design aspect of the course showed me that I don't need to create an exact image rather I can create something from a small part of an image and make it into a design. Learning how to cost an item and develop a business plan have been very useful as I move forward.
Future Plans
Fortunately I am able to combine my previous teaching qualifications with my new skills. I therefore intend to teach community classes. I have also found a small niche market for the Nuno felting and silk articles that I am creating and I make these to commission.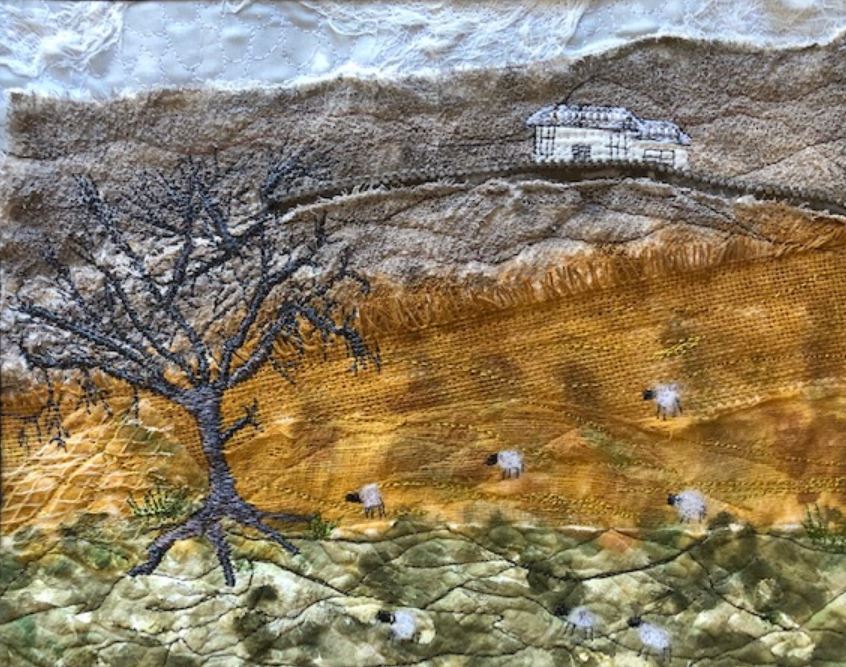 Would you recommend the course to others?
Absolutely. The course not only gave me skills and knowledge but confidence in my ability. Although I found the course challenging at times, the guidance and support of the tutors provided valuable support and positive encouragement. I found the and the monthly Facebook Live sessions really helpful too.  The course enabled me to explore my own creativity and begin developing my own style.
Advice for new Students
For most new students time management is the major issue. So, plan your time around family and work commitments and allow plenty of 'thinking' time. Don't be afraid of exploring different techniques and textiles. Enjoy the learning experience and have fun!