Tessa Box's Stitch Journey began with us a few years ago. Back in 2020, Tessa Box applied for a bursary to Study Patchwork and Quilting. Tessa received the majority of votes for her beautiful patchwork pieces, becoming our overall winner and securing a place on a Skill Stage 2 course.
Since then, Tessa has worked hard. Achieving very high standards of creativity and execution, she recently earned a place in our Student Excellence Awards, which recognises the achievements and progress of our students.
We're extremely proud of Tessa and all the other students that have been selected. And we're thrilled that our bursaries have given Tessa the opportunity to shine! This is her Stitch Journey.
"What an amazing journey I've been on over this last year.  It has been quite remarkable and adventurous at times and I am so grateful for being given the opportunity to challenge myself with this patchwork and quilting course."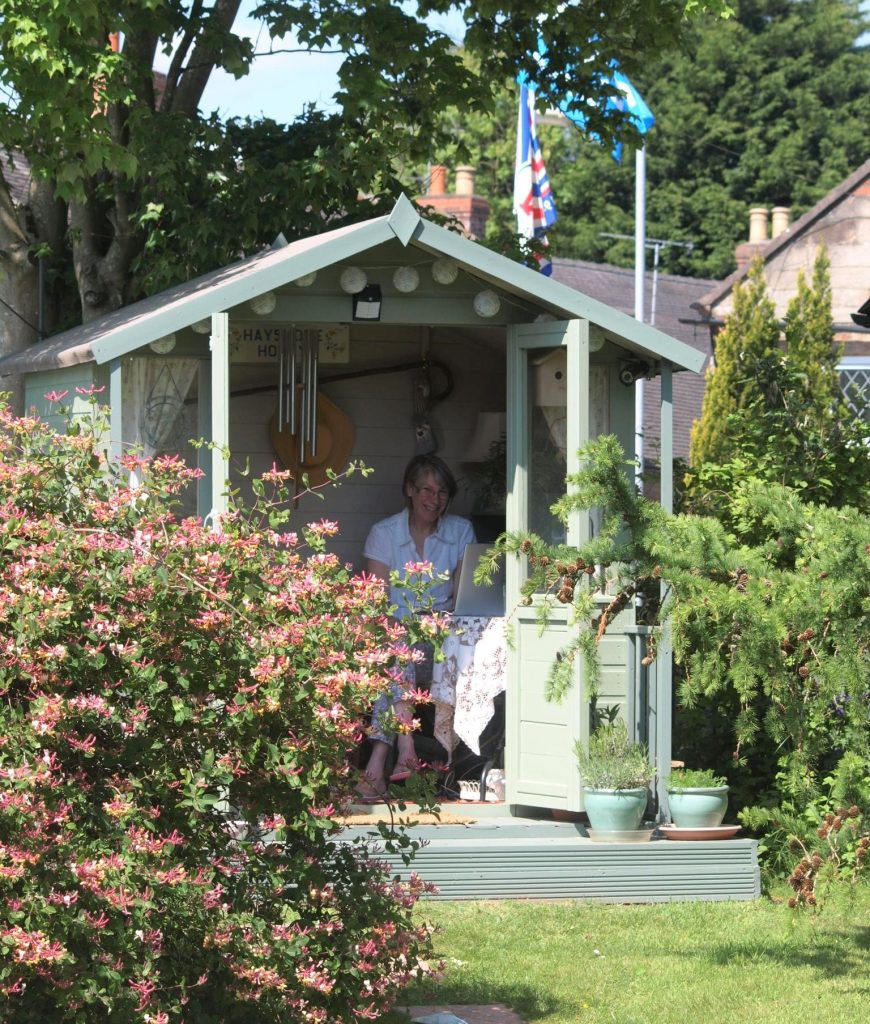 Tessa Box
My interest in sewing came from childhood watching my grandmother on her treadle Singer Sewing Machine.   At school with my friends at the age of 10 we prepared many triangles for a quilt presented to a teacher for her leaving gift, this beautiful quilt was one of my first inspirations for taking up the craft.
I also joined in with the patchwork course in the village which sparked my interest further creating a 'Churn-dash' quilt.  Later teaching sewing skills to primary age children with binca patterns and replicating Victorian samplers with cross stitch and other craft projects. I have exhibited quilts at the 'Quilt and Stitch Village' at Uttoxeter Racecourse.
Later I had to retire early from my teaching assistant post which gave me the opportunity to immerse myself in crafts with creative passion. Then I was absolutely delighted to find a course that could be taken based entirely at home with the 'School of Stitched Textiles'. This is a distance learning 'City and Guild' accredited course which was perfect especially under the current times.  This gave me the further opportunity to enhance my techniques acquired along the way.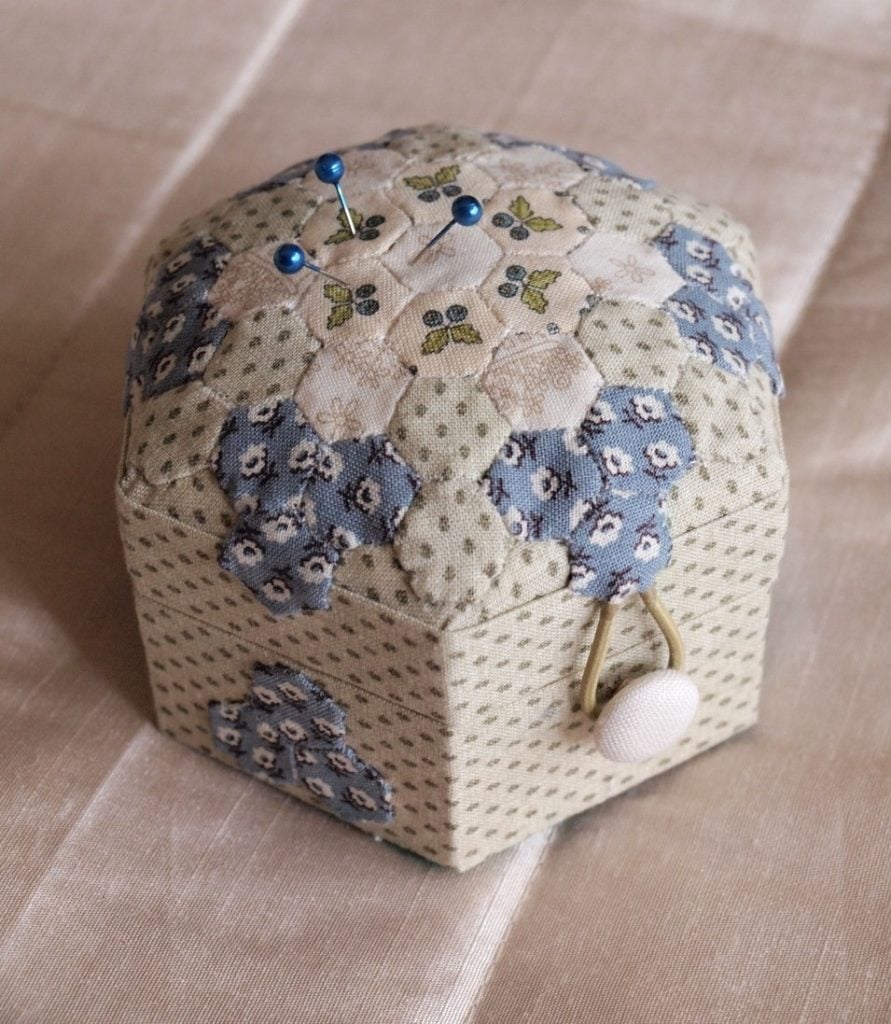 Stitch Journey
What an amazing journey I've been on over this last year.  It has been quite remarkable and adventurous at times and I am so grateful for being given the opportunity to challenge myself with this patchwork and quilting course.  The tutors are so helpful and the course is great with support and guidance from a 'one-to-one teacher', group 'Question and Answer' sessions over the net and pre-recorded videos.  I also enjoyed the 'Group Chat' sessions and meeting other students that share your love and passion for the craft within a private Facebook page.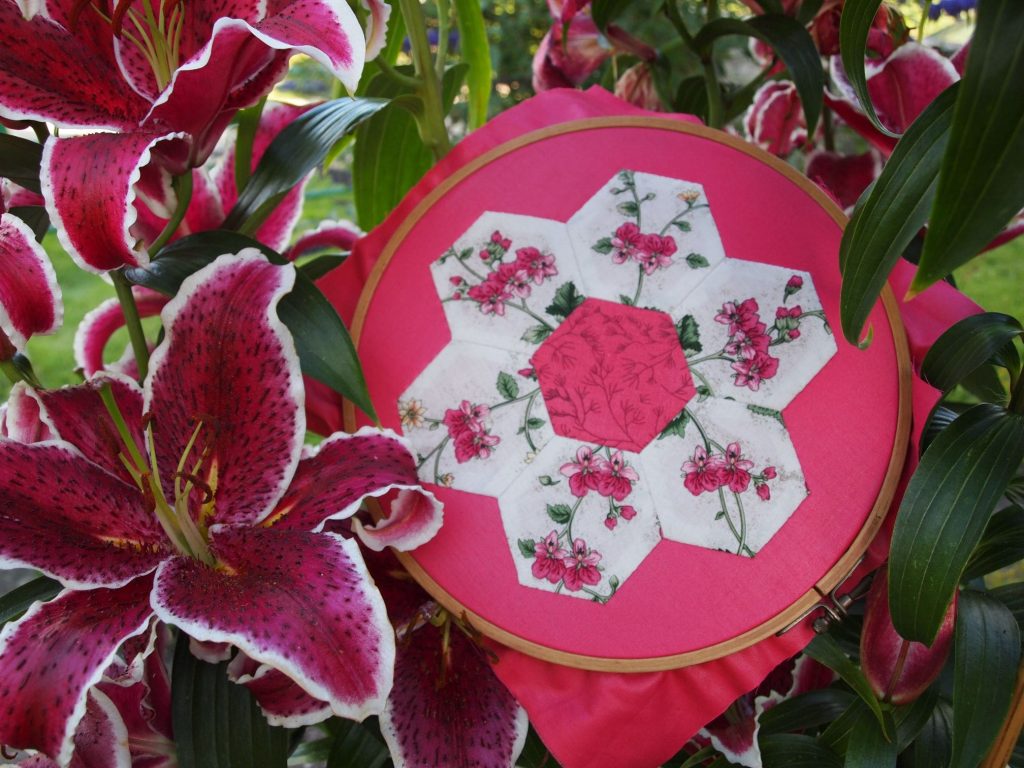 Studying Patchwork & Quilting
Once I started the modules I anticipated that I had to be well organized and disciplined to see my endeavours come to fruition.  It certainly was challenging and already having an interest in computing and photography helped with the recording of my progress throughout. Although I did have to revisit and refresh my knowledge with using Microsoft PowerPoint for digital presentations.  Each module is assessed and given feedback before you progress to the next.  The first part of the course involves choosing art work to take inspiration from which I found quite fascinating.
The second module continued with the basics. Analysing techniques and the elements of design was really enjoyable. I also got to try my hand at different skills and materials, many of which were new to me.  The course certainly makes you look closely at developing your own style. Stepping out of your comfort zone to create something quite wonderful.
It was so exciting waiting in anticipation for each module to see which projects to complete. The third module was no exception. I had to create many styles of patchwork samples both by hand and machine stitched.
The last module of course was one of the best. I was totally inspired by the batik fabrics and finally came up with a design for a wall hanging based on the ocean and marine life incorporating many skills. This course has given me enormous satisfaction and broadened my skill base.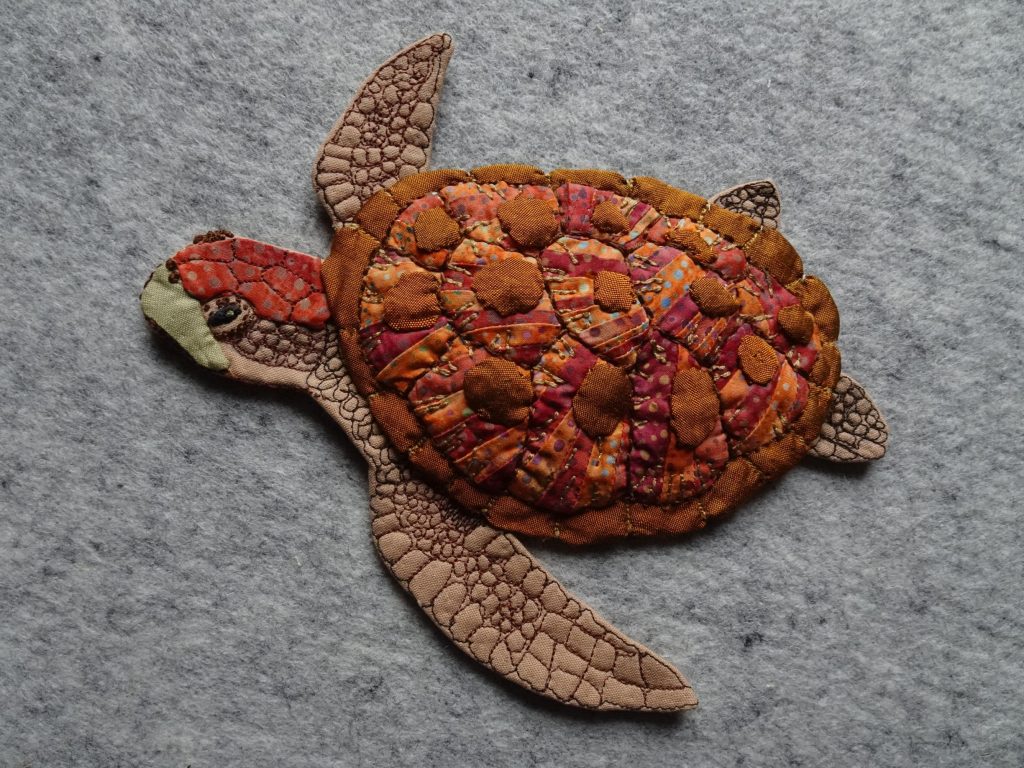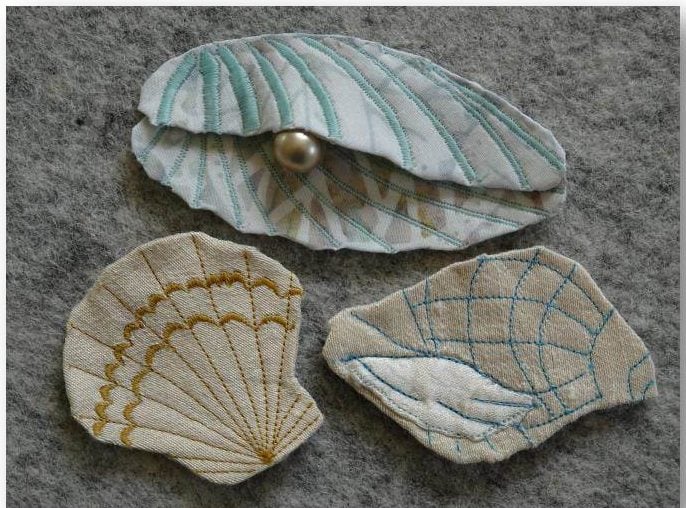 What's Next?
What's next?  Well I would love to grow and develop teaching skills in my local community. I'd like to pass on my knowledge to others who enjoy the craft. I'd also like to sell products from web pages and craft fairs. I'm currently thinking something along the lines of the 'Sewing Bee' as we also have an interest in bee keeping!  Maybe I will revisit this for my next project.
What an enjoyable experience I've had learning all the new skills for quilting with a new sewing machine in tow.  Free motion sewing took many hours of practice which I managed to master eventually giving me a new skill to be creative with.
I loved creating the crazy patchwork samples incorporating many hand embroidered stitches and the patchwork turtle which was immense fun.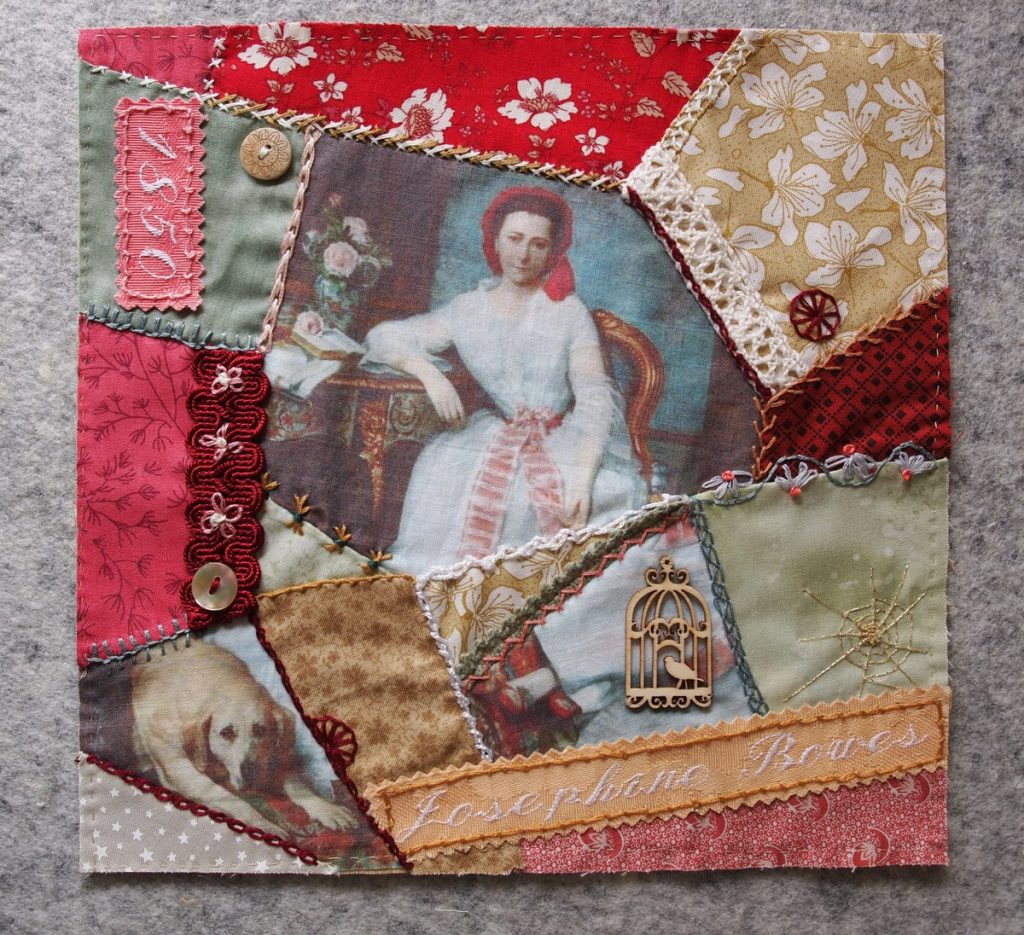 Advice For New Students?
If I was giving advice to new students it would be to take the challenge. Set aside time to complete each module comfortably – allowing yourself to enjoy each topic in turn and allow your creativity, imagination and accomplishment to flow.  I found so much more to this course than I ever could have imagined. It was so worthwhile and there is no holding me back now!  I'm brimming with ideas and new projects that I want to try with new insights and angles of approach and would highly recommend giving it a go.
One day in the future I'd love to return to the School of Stitched Textiles to take another course to further broaden my knowledge.
—
A huge thanks to Tessa for sharing her incredible journey. Remember to check out Tessa's work, along with other Skill Stage 2 students, at our Student Excellence Awards Exhibition.
If you'd like to study one of our accredited courses, please register your interest below for more information.