Tess Darwin recently completed our Embroidery Master Practitioner course. She has kindly offered to share her experience of the course and has some great tips for other students considering the course.

I have enjoyed making things since I was small. First I learnt to crochet, sew and knit, then as an adult to weave tapestry and baskets. Hand stitching has always been my first love; embroidering clothes I had made with designs copied from books of world textiles. 
I never studied art beyond third year at high school, where only drawing, painting and pottery were offered, and had no real understanding of textile art until many years later. I still have a great deal to learn, and find it endlessly fascinating to discover more about these amazing skills from ancient times to contemporary developments.
There was always a yearning in me to develop my creative skills, and eventually I discovered a local City & Guilds textile course. I was fortunate to be able to complete Levels 2 and 3 in Creative Textiles with an excellent tutor, Sheila Mortlock, before she retired from regular teaching to concentrate on her own work.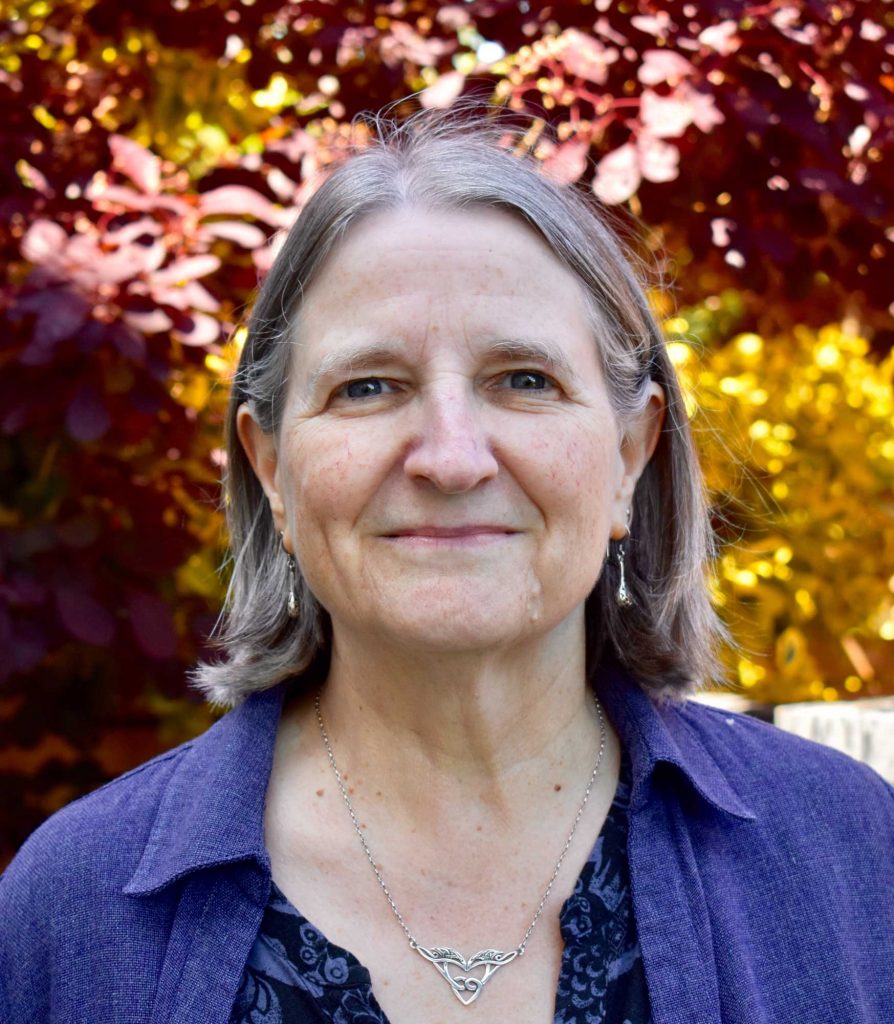 What was your motivation for doing the course?
Having previously completed City and Guilds courses, it opened up a whole world of possibilities for me. I still regularly go back to my sketchbooks to practice techniques and develop ideas. I was developing a style of my own, mainly hand stitching on old fabrics, using natural dyes and taking my inspiration from the natural world. However I wanted to improve my design skills, and when I read an outline of the Master Practitioner course, I was excited and inspired at the idea of interpreting poetry, music, a journey and memory in stitch.
After having such a good experience with City & Guilds courses I knew that approach suited me, but I was looking for something less formal and more centred on personal development. This School of Stitched Textiles course, which offers both structure and freedom, without having to meet all the formal requirement of a C&G curriculum, seemed most likely to my needs at the time. I also found the flexible timescale worked for me, so I could go at my own pace.
What has been the most helpful thing you've learnt?
It has helped me to be more visually creative in my design skills, especially working in 3D, and to interpret ideas in less literal, more abstract ways. I now have a whole new set of ideas and approaches to work with. This is not embroidery in any traditional or conventional sense – the course encourages you to incorporate stitch in many forms, which is both fun and liberating.

What do you have planned to do next? 
Some of the work I made for the final module will be in the first exhibition at a new gallery opening near my home shortly, and I will be contributing to an associated programme of demonstrations and workshops. There's a lot of work involved in getting ready for that, so I haven't really thought beyond it yet.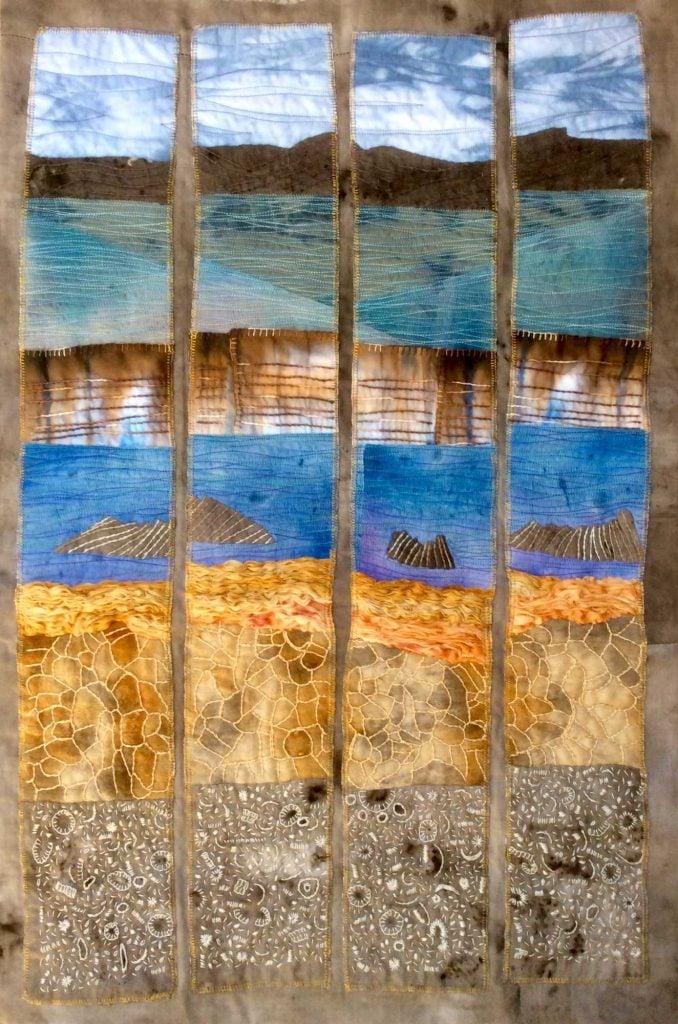 Would you recommend the course to others?
Yes, providing you have enough previous experience to build on. I found myself frequently referring back to what I had learnt previously in C&G courses, which was very useful whenever I got stuck and frustrated. Pushing myself to get beyond my own limitations and complete each module was very satisfying!
My advice to new students would be to take your time with each task. When you get stuck, stay with it for as long as it takes. Seek inspiration in the work of textile artists in galleries, books and online. I find it helps to keep making samples and trying different approaches until one day, I wake up with a fresh way forward that, even if it doesn't work in the end, teaches me something new, and keeps me engaged and excited about what I'm aiming to achieve.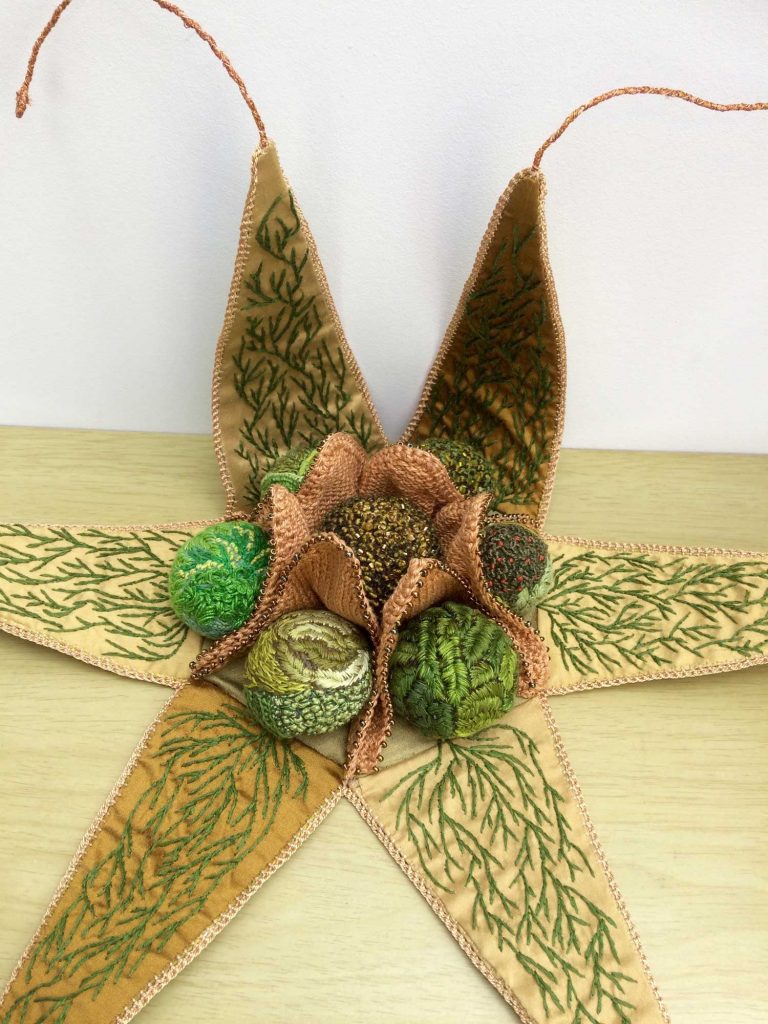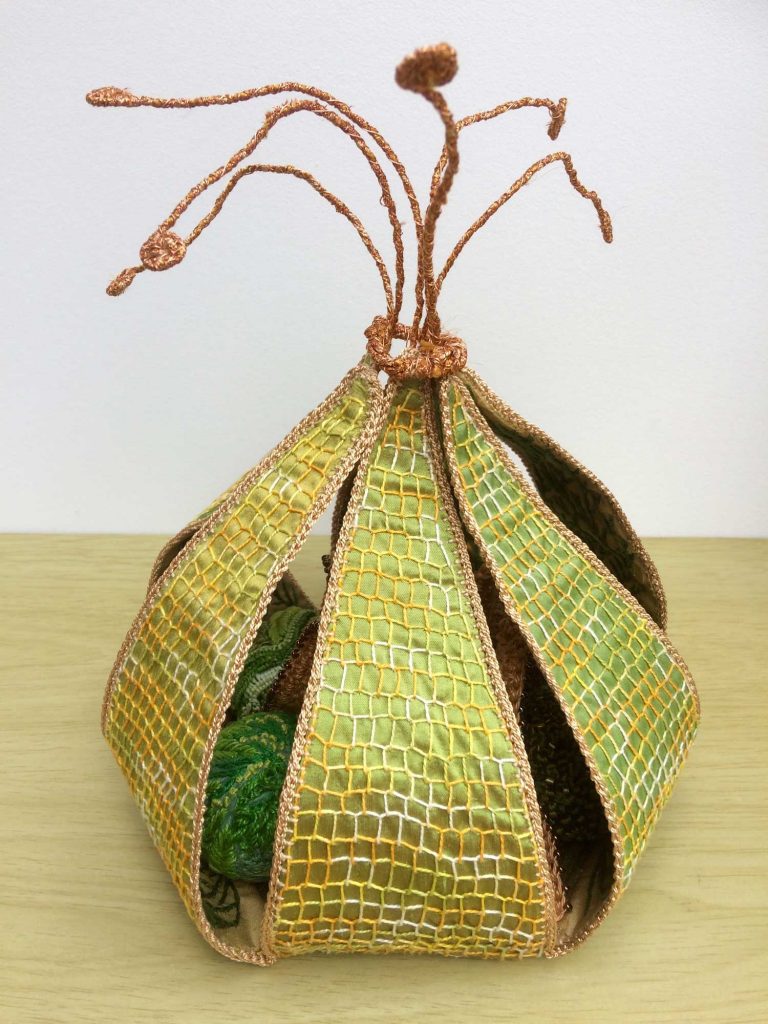 * Image details:
Module One: Inspiration from the Invisible. Based on Kathleen Raine's poem The Oracle in the Heart, and Keith Jarrett's jazz piano improvisation, the Cologne Concert. Linen and bandage muslin lined with waistband Vilene and paper, dyed with acrylic inks; hand stitched with cotton floss, wool and thread; suspended on copper wire from fishing line spinner with lead weight at the bottom. 6x76cm.
Module Two: Kinghorn to Kirkcaldy – a journey along the Fife coast on foot and by train. Cotton, linen and silk fabrics, dyed with plants, rust and acrylic inks, hand and machine stitched in cotton threads. 51x78cm
Module Three: Memories of moss (two views). Inspired by magnified views of the spore capsules of moss, and the many different kinds of moss growing near my home. Silk curtain swatches with waistband Vilene between layers, hand stitched with cotton and silk embroidery floss; machine cords of various threads and copper wire; knitted and crocheted interior segments in crochet cotton with seed beads and copper wire support along the edges; felted wool balls hand stitched with cotton embroidery floss and seed beads. 20x20cm, excluding tendrils