Like so many of our students, Stephanie Summerton had always been creative. Suffering with stress and anxiety she understood the benefits of immersing herself into a project, but always lacked the confidence to create her own pieces. Having completed our Beginner Hand Embroidery course (skill stage 2), Stephanie has already enrolled onto our Skill Stage 3 course. More importantly, Stephanie is now able to research and develop ideas and trust the exploration process to develop her own unique designs. With confidence! This is Stephanie's #MyStitchJourney.
Stephanie Summerton
From a young age I have always had a craft project on the go. My grandmother taught me how to knit and crochet, but I also enjoyed doing tapestry kits. I was particularly proud of the one I did of Tutankhamen.
At school, I won a prize for an embroidery. I created a fish which I had designed in my creative studies class. It was quite a basic shape, but I embroidered it with intricate stitches and patterns from any thread or wool I could lay my hands on.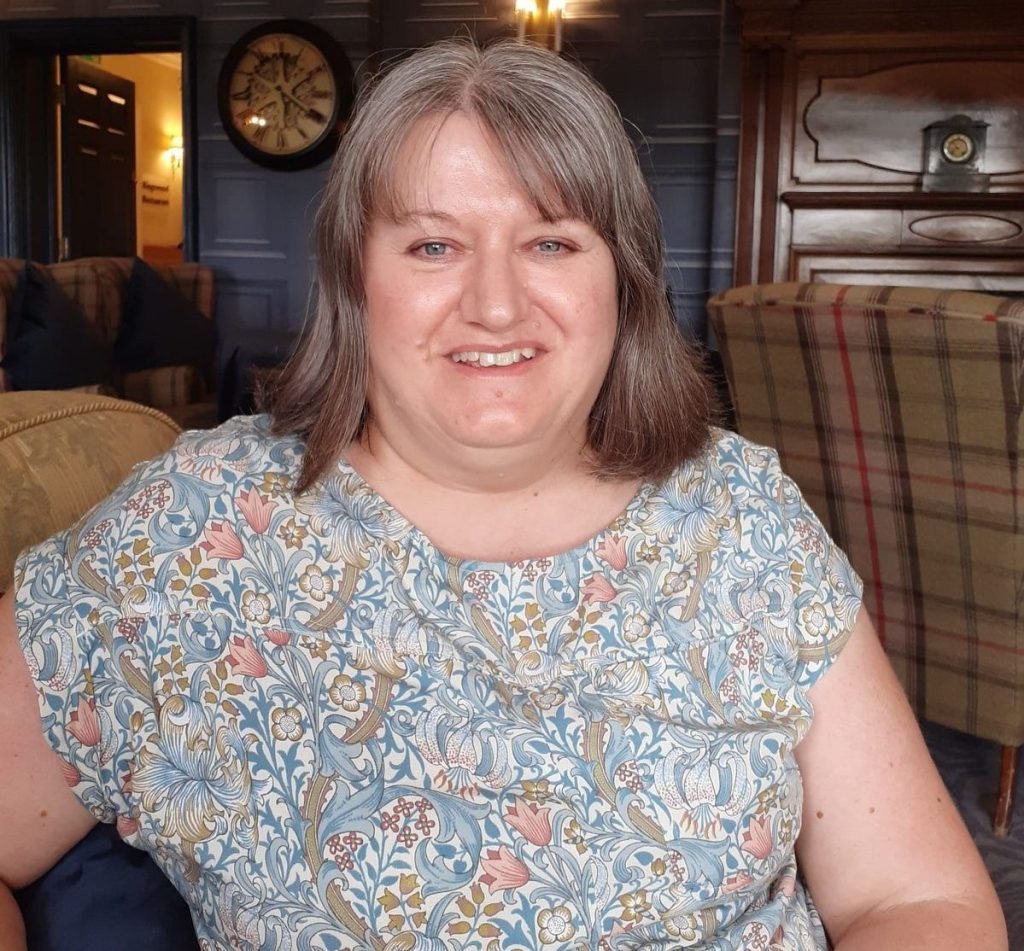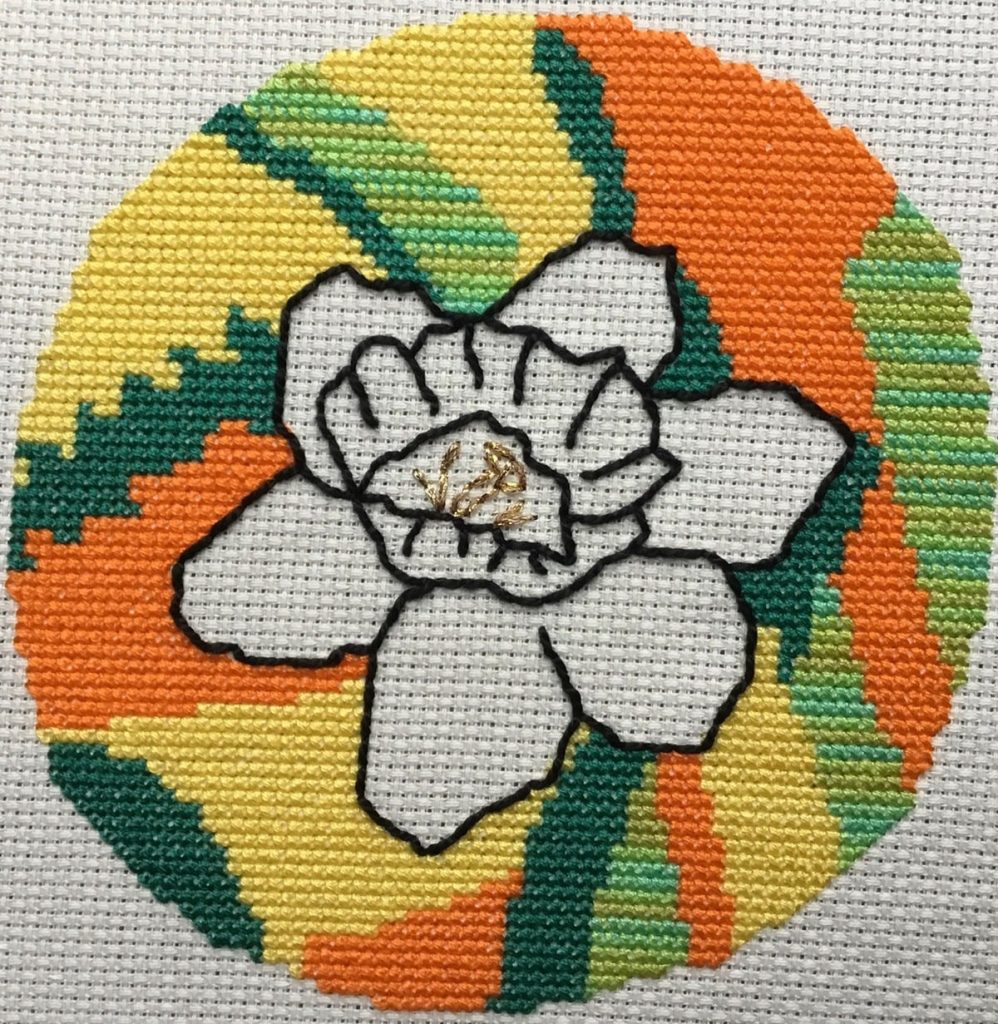 Motivation for Studying
In recent years my embroidery has mainly consisted of cross stitch kits. I've suffered from stress and anxiety in the past but immersing myself in a cross stitch has always helped me to relax and switch off. But I longed to design and make my own textile projects. However, I always lacked the confidence and had lost the creative spark I had when I was younger.
Like many others, the recent pandemic meant that I had more time on my hands. I felt that it was the perfect opportunity to develop my embroidery skills further and gain the confidence to create my own designs.
After looking at a number of courses, I decided to do a City and Guilds course because it has an excellent reputation for developing technical skills. I chose the School of Stitched Textiles based on the gallery of students' work shown on the website. It was exciting to see the different styles of embroidery produced by the students and was impressed by the wide range of techniques taught during the course, such as hardanger.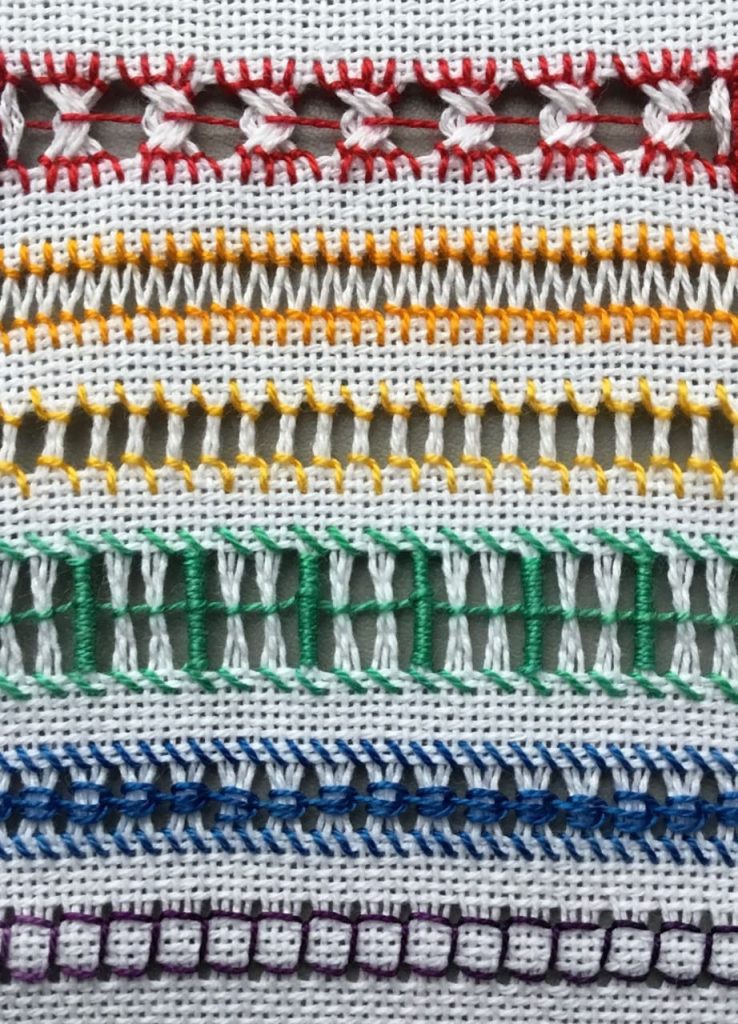 What have you learned?
I struggled with the design module, which was definitely outside my comfort zone. If I'm honest, at first I thought the module was a bit pointless. It was necessary to use some of the design ideas from this module for the next one. I isolated one of the items I used in the design module for my blackwork sample and was really impressed with the results. At this point I realised the importance of exploring and developing different design ideas and textures in order to generate ideas to work on.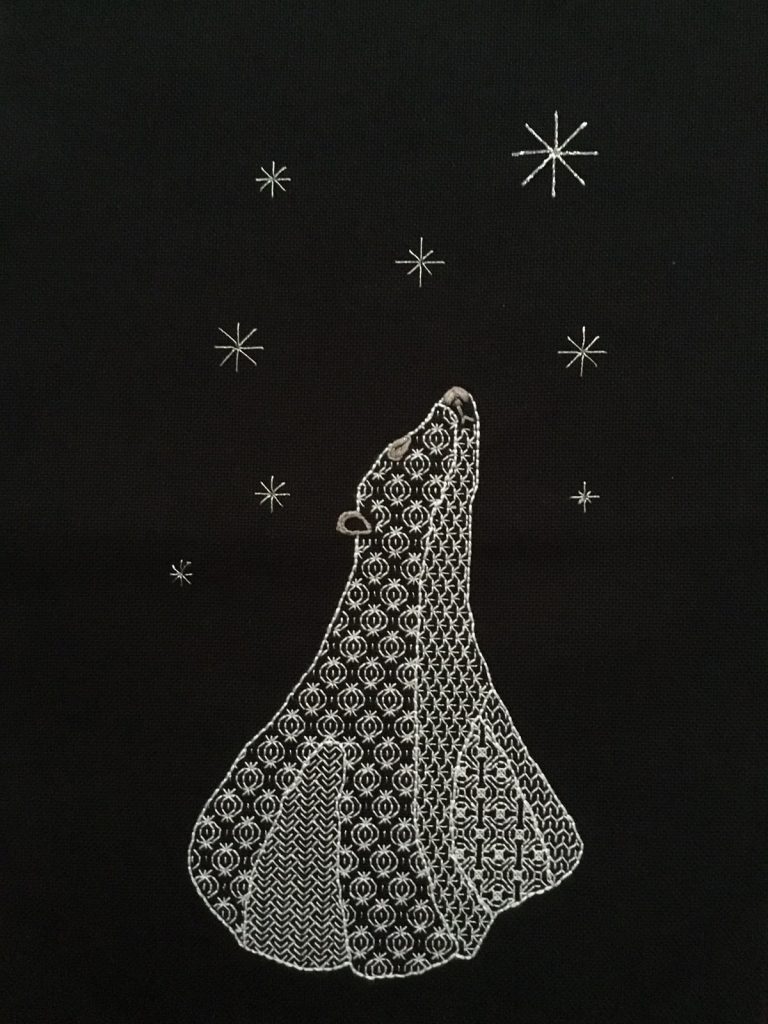 What's Next?
I've already enrolled onto the Hand Embroidery Stage 3 course with the SofST because I want to develop the skills I have learnt during the stage 2 course. Having shown some of my work to friends, I've been really encouraged by their comments and would love to open my own online store selling my designs and work.
Would you recommend the course to others?
I would one hundred percent recommend the course to others. I haven't studied for many years and was a bit apprehensive at first. The course material was comprehensive and explained what was required for each module. If there was anything I wasn't clear about, my tutor, Sam, always answered my queries quickly so I could get on with the module. I also found the group Facebook page really helpful with lots of hints and tips from other students. Sam's feedback on my work was invaluable! Her comments were always encouraging even if I wasn't entirely happy with the work I had submitted.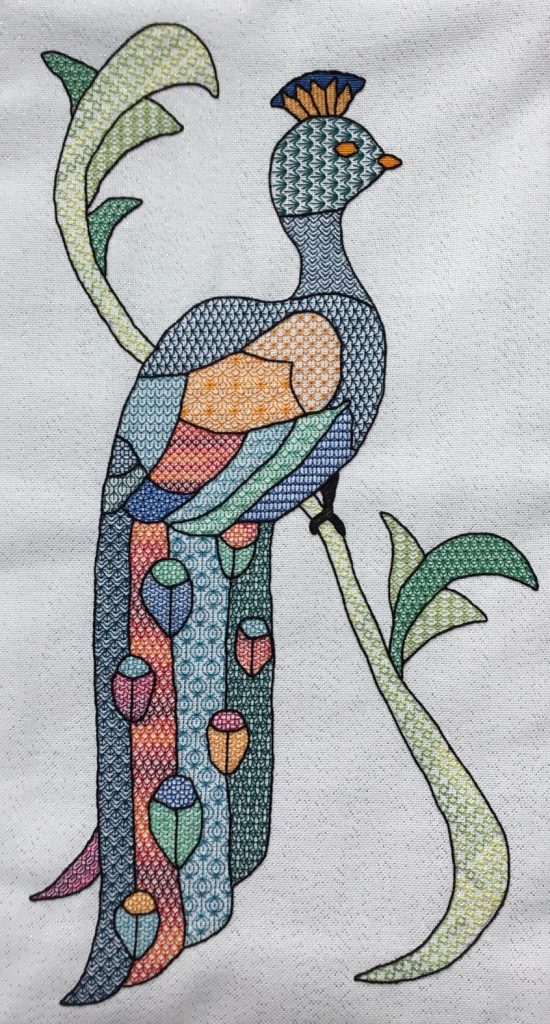 What would your advice be to new students?
My advice to new students is to make sure you have a plan of what you're going to do before starting each sample. It isn't necessary to rigidly stick to your plan if you feel it could be improved as you work the design, but it's good to have a plan. Also don't be too hard on yourself if something doesn't work out as you'd wished. That's the nature of the journey and is part of the learning curve.
I enjoyed the counted work embroidery module. In particular the blackwork sample. 
For my final assessment I decided to base my design on blackwork patterns but use coloured thread instead of traditional black thread. I also enjoyed working the hardanger and drawn thread samples. However, I can't say that I'm over my fear of cutting and pulling the threads of the fabric yet. Hopefully I'll overcome this in Skill Stage 3.