Sarah Turner recently completed our Hand Embroidery Skill Stage 3 course. Today she tells us how the course gave her enough confidence to open her very own craft business. Her business, Embellished Elephant, Sarah provides her very own designs and craft kits.
Sarah Turner
I call myself a multi-disciplinary crafter because I've learned and practice a number of different crafts over the years. I enjoy crochet, knitting and beadwork. A couple of years ago I started doing hand embroidery more seriously before I signed up to the School of Stitched Textiles course and I love the flexibility of this craft.
I enrolled in Skill Stage 3 in Hand Embroidery. This level appealed to me as I had some previous experience of hand embroidery. When reading the course information I felt this level was a good match as it included some embroidery foundations, some embroidery styles that I'd not tried before as well as the opportunity to create pieces I designed myself.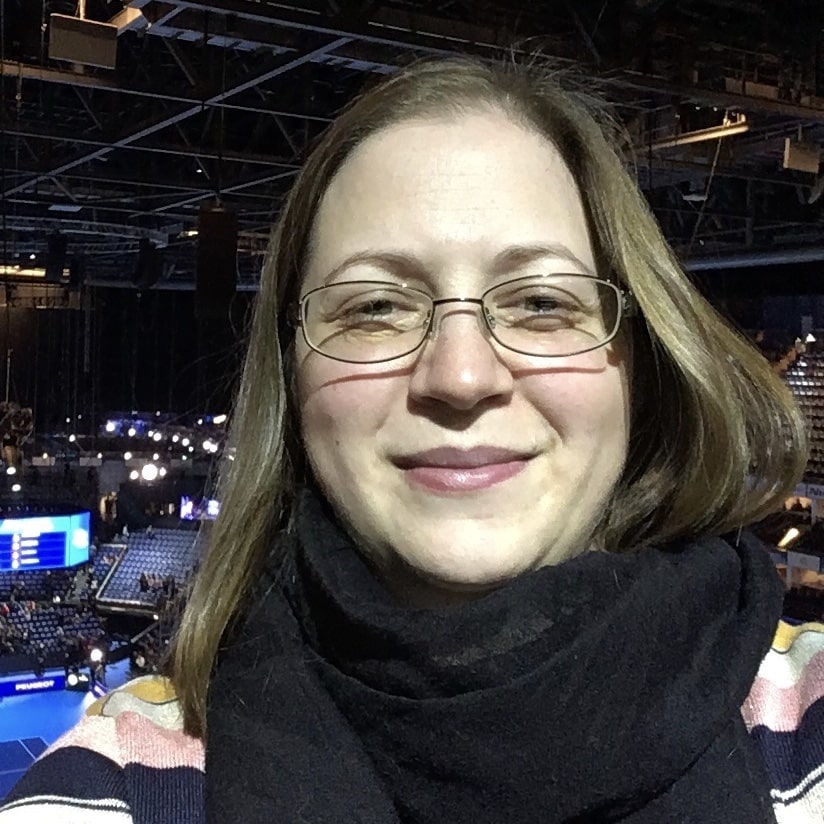 I didn't study art or textiles for GCSEs or beyond and always felt that I couldn't get serious with my crafting and perhaps consider a handmade business without a qualification. As I worked full time I couldn't sign up to any local classes as they all took place during working hours, so School of Stitched Textiles was perfect as I could work at my own pace.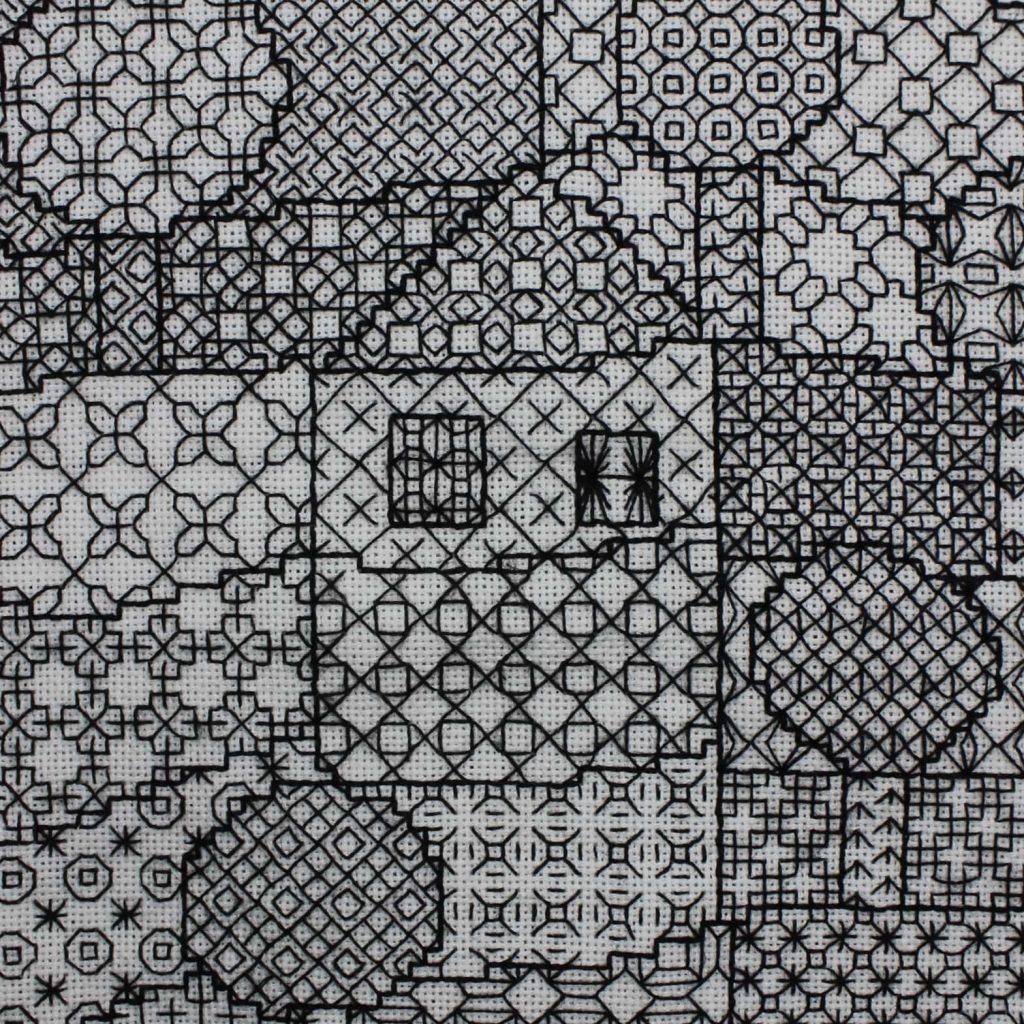 The most helpful part of the course was the design module. At first I didn't enjoy it as I just wanted to stitch, but going through the different stages of the design process has helped me as I've come to create my own designs after the end of the course. I also really loved the first module where we explored as many different stitches as possible, it has been so helpful to have a library of different stitches that I can refer back to.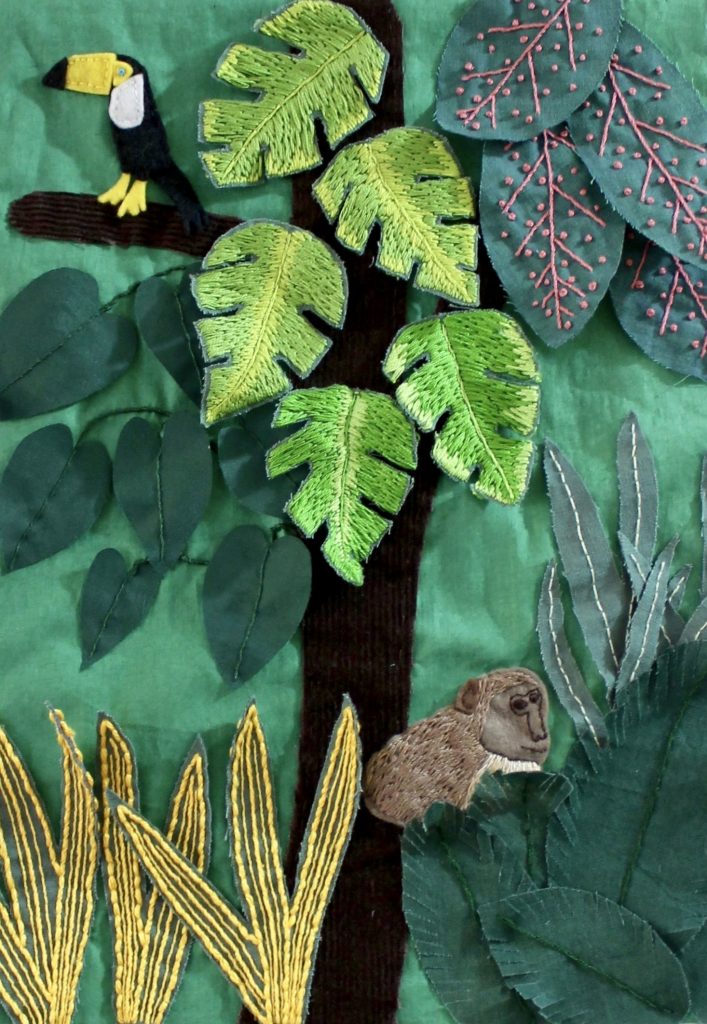 Doing the course gave me the confidence that I could open my own craft business and I set one up before I got to the end of the course. My business www.embellishedelephant.co.uk is designing and making craft kits and patterns. I created this business because I wanted to help people explore their creativity, plus I love stitching kits myself – they are a nice and easy way to always have a project on the go to stitch.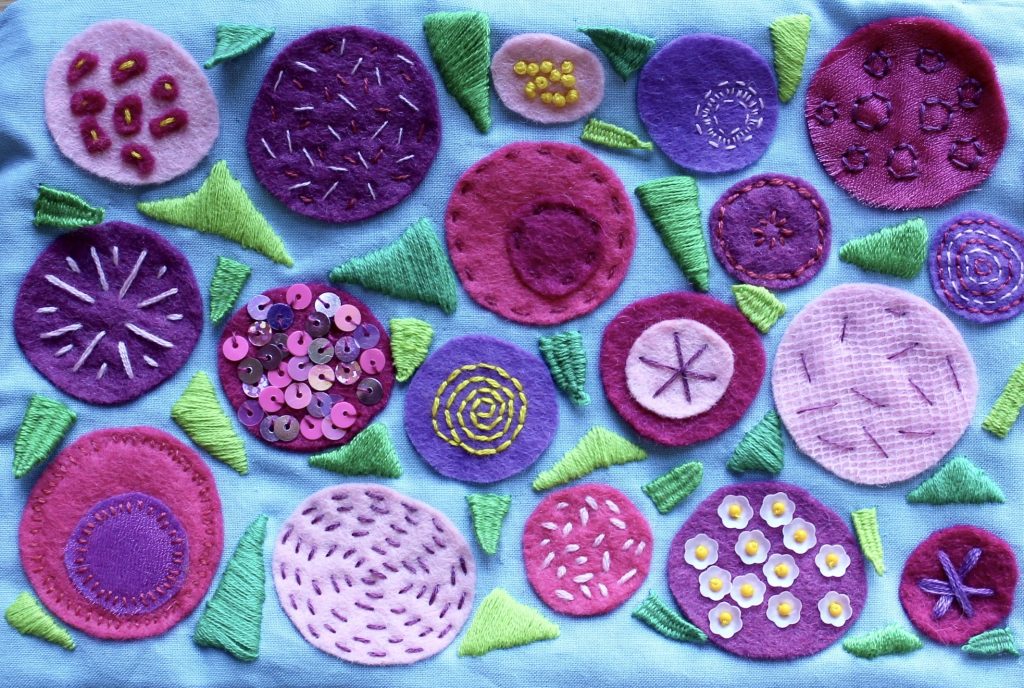 I would recommend the course to others. There is a nice blend of directed and more open tasks for each module. The course is self-paced across 2 years, so my advice to new students is to come up with a plan and set yourself some milestones for each module that fit around your life.