Lynda Vidulich has recently completed our Skill Stage 4 Patchwork and Quilting course. As an avid crafter Lynda came to us with plenty of experience. However, she told us that she wanted to gain a City and Guilds accreditation to give her the confidence to design, make and teach during her retirement.
Since completing the course Lynda has been featured in our Student Excellence Awards exhibition. This is in recognition of her hard work and creativity. You can vote for Lynda over on our Student Exhibition. (Voting closes at the end of Aug 22)
Lynda Vidulich
I wasn't sure which level I should start at so I asked the tutors at SST to help me decide. They suggested I send good photos of some of my work. I felt more confident about enrolling in Patchwork and Quilting, Skill Level 4 after they had given me their advice.
Previous Patchwork Experience
Yes, I have been passionate about patchwork and quilting for 20 years or more. I have a background of dressmaking – starting as a young teen making my own clothes, then later making outfits for my children when they were small. All my life I've been compelled to make things. I have crocheted, knitted, made macramé items, cross stitched, embroidered, spun, woven – pretty much tried most things, but lately it's been mostly quilting and knitting. I struggle when I am between projects. I need to keep my hands busy.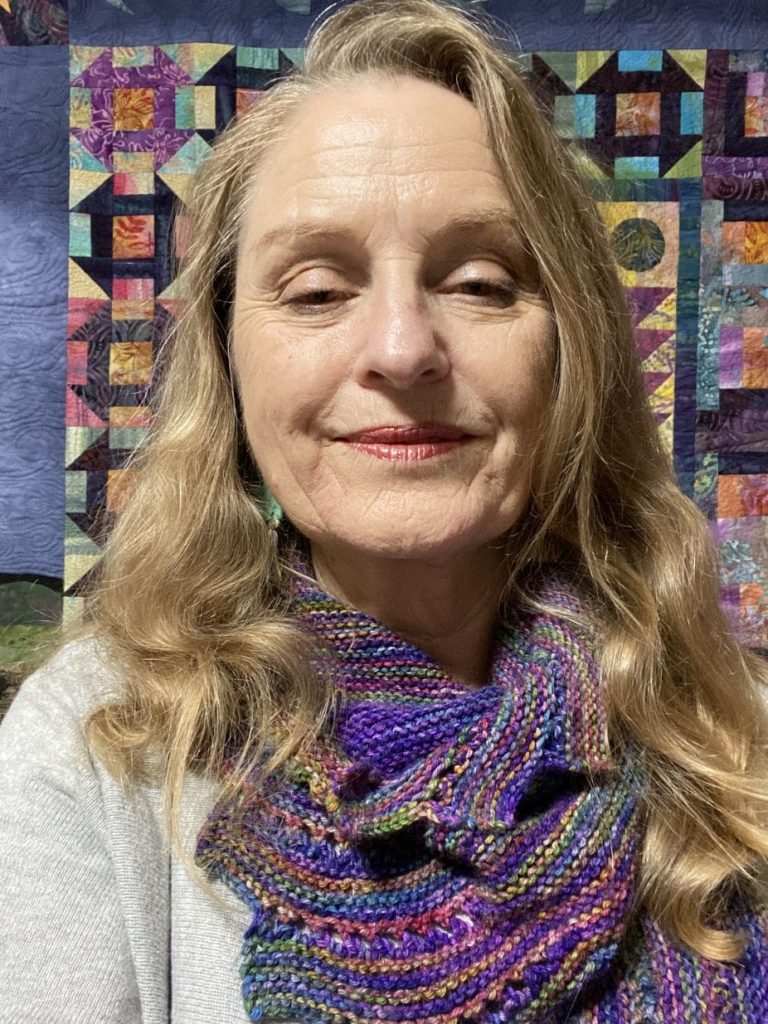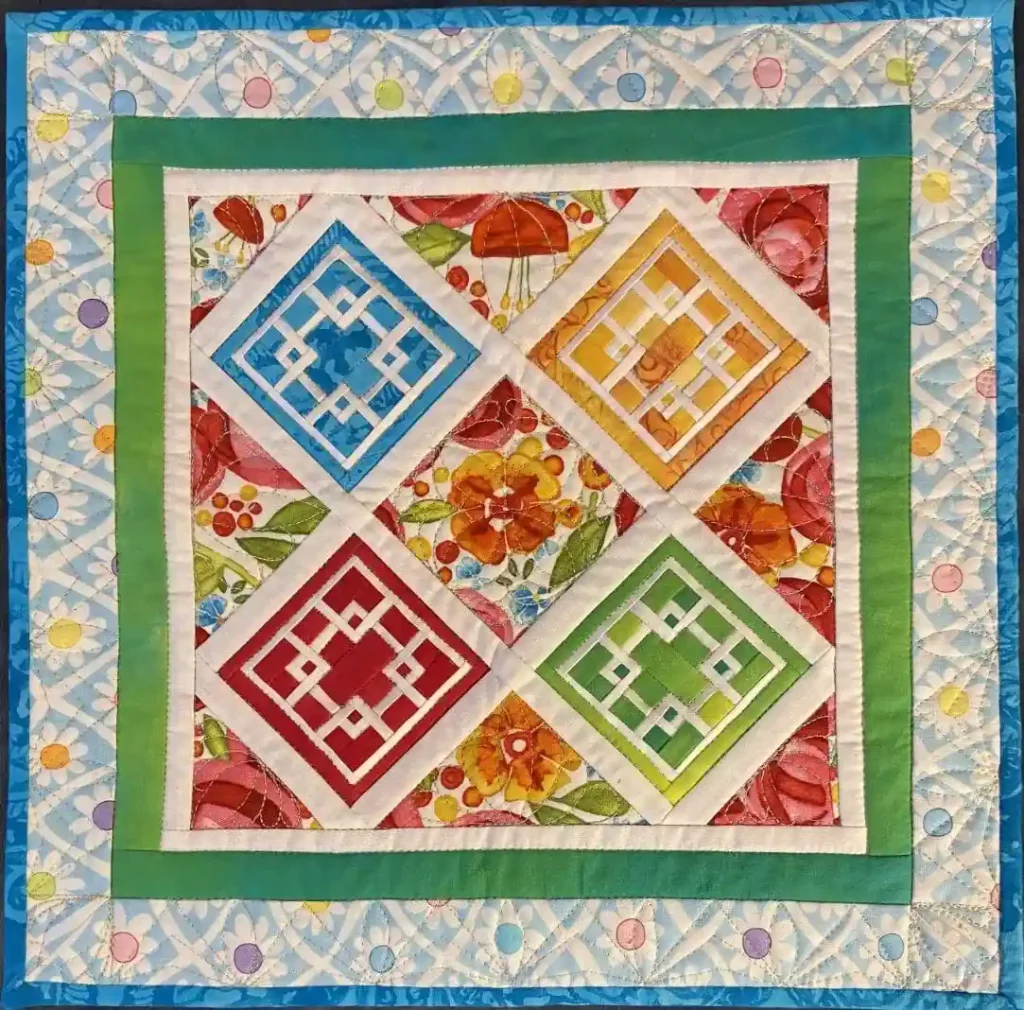 What Was Your Motivation?
My five children have all left home and I am making plans for my retirement. I have worked in administrative roles most of my working life and I often regret not taking up a role that fitted in with my passion for textiles. I wanted to gain a recognised qualification so I have the confidence to design and teach when I resign from my day job.
Studying Patchwork
I felt that if I was going to invest in a course it might as well be an accredited one. City and Guilds is recognised worldwide – even here in New Zealand! I certainly haven't regretted choosing School of Stitched Textiles. I first saw a post on Facebook for SST which piqued my interest. After checking out their inspiring website and reading about their enrolment process I gave it a lot of thought and decided before the next enrolment date that I would get the funds organised and give it a go.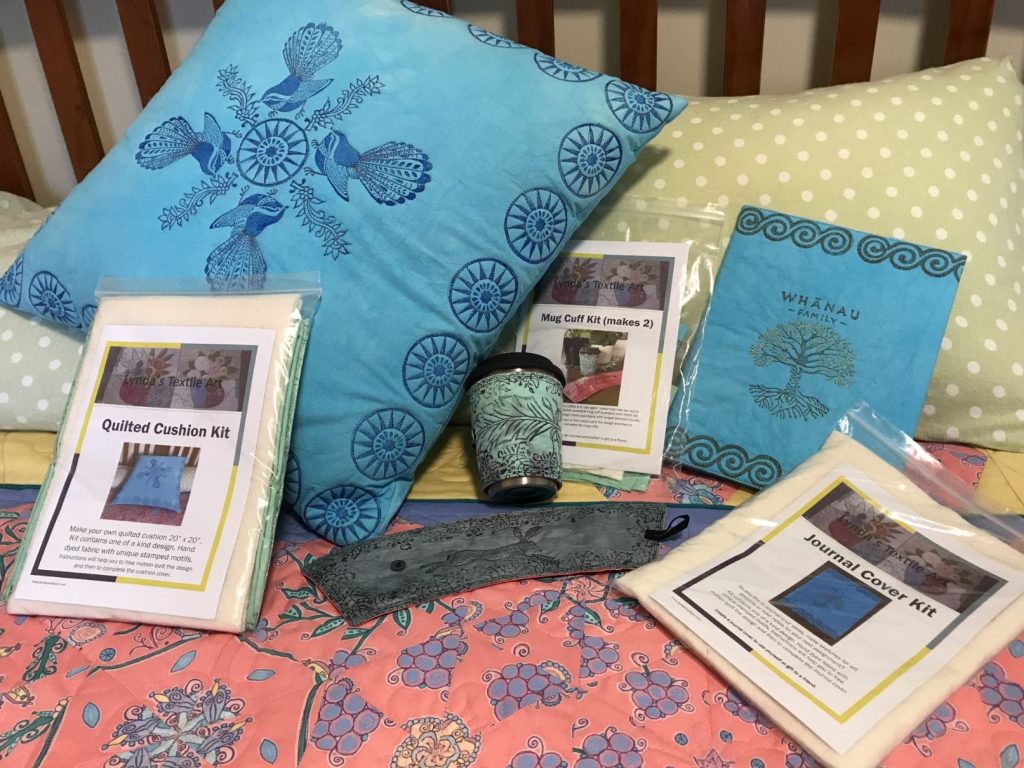 What did you find most helpful?
I can't really pin point the most helpful thing. There have been several:
Looking back at the history of patchwork and quilting was fascinating. Learning how the craft had evolved and developed over hundreds of years is so interesting. Seeing the amazing designs that were developed by women with only had the most rudimentary tools and materials at their disposal is inspiring. Creating patterns and designs that are still used to this day
Making my own buttons and beads – I'm looking forward to delving into this some more in the future!
Learning about design concepts was very hard for me – I'm so glad I persevered. In the past I would just wing it. Sometimes my designs were ok – sometimes not. Now I have tips, tricks and techniques in my kete (Maori term for basket or kit) that I can draw on to ensure a successful result
Researching, planning, social media and making face-to-face inquiries about marketing or presenting my work for sale or exhibition was also a challenge but very worthwhile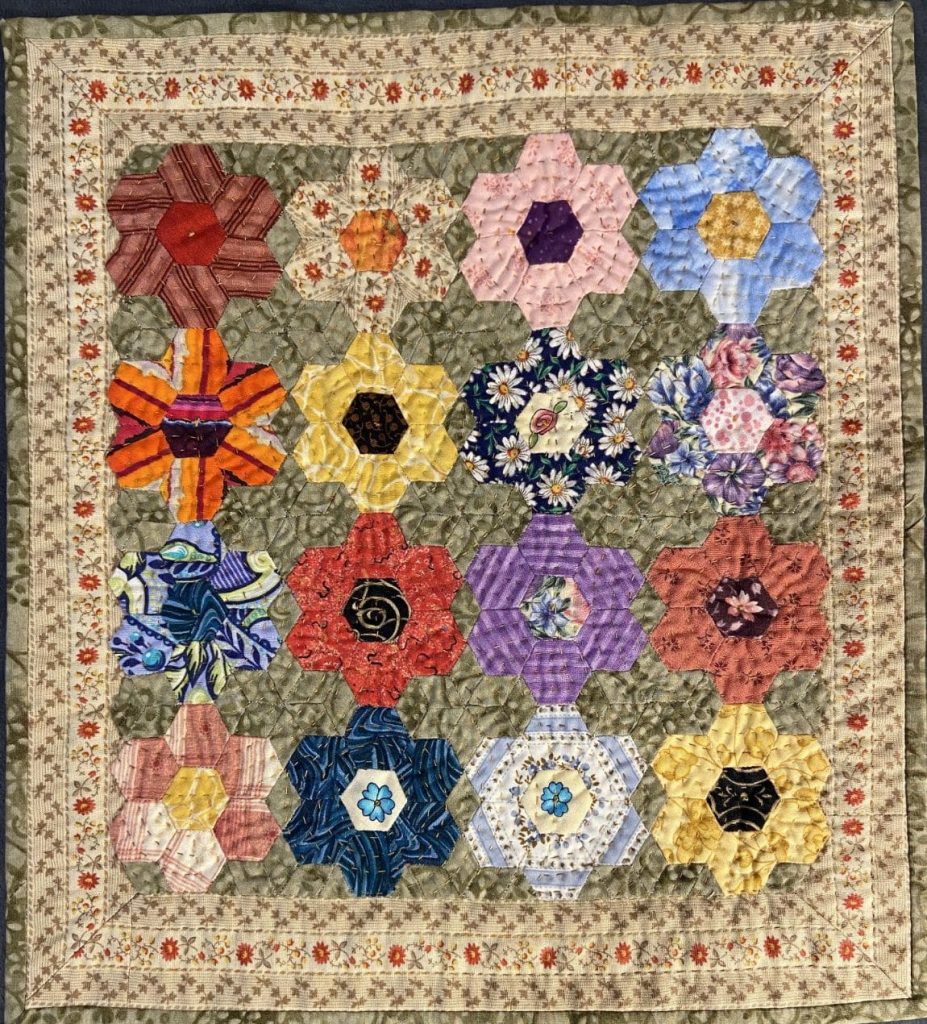 What's Next?
I plan to continue with active committee roles in my two local quilting groups and am a member of the national Aotearoa Quilters group. The various challenges and exhibitions that come up during the year give me plenty of opportunities to advance my work. If my designs are successful at shows, I plan to create patterns that I can offer to other quilters through my website and local quilt shops. There is also the possibility of offering workshops to help new quilters learn the techniques I have used to make my designs.
Would You Recommend the Course?
Yes, without hesitation. SST offer self-paced learning, valuable feedback from very accessible tutors who are happy to give advice on course queries with timely replies.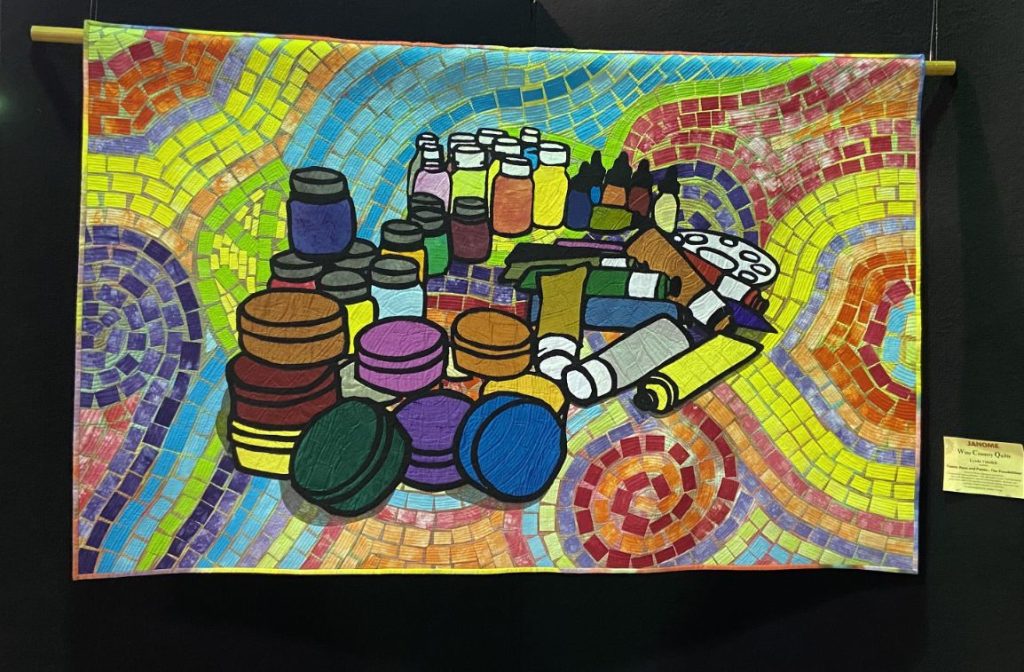 Advice be to new students?
I found it really helpful to take part in the private Facebook group. It's really comforting to hear from fellow students who are having the same issues you are. It's just like having classmates to discuss things with or ask that question that you think is too dumb to ask the tutor!
Make sure you have enough time in your life to take on a course of study. Good time management is essential – believe me, I know because I'm not very good at it!
Also, be methodical about your electronic files. I used Google Drive so I could save my modules to the cloud and access my files and photos from any device.