A few months ago Jane Walker successfully completed our Skill Stage 3 Patchwork & Quilting Course. Jane told us that she has always loved textiles. After moving to the USA and whilst waiting for a work visa, she decided to enrol with us. Her only motivation was to indulge in her love of creativity!
Jane Walker
My love for textiles began at an early age.  My grandmother made her own clothes and embroidered her tablecloths.  I also remember the very first needlepoint purse I made at school at the tender age of five – although in reality at this young age much of the sewing was probably done for me, it instilled in me the discipline and creativity of this form of art.  My love of the subject led me to undertake a GCSE in Textiles when at school.  Every Friday morning, I found solace and a haven in the Textiles room where the other pupils almost disappeared, I was so focussed on my creativity.  Whilst prior to this I had only ever really seen textiles as hand sewing, I was introduced to printing, the sewing machine, research and design.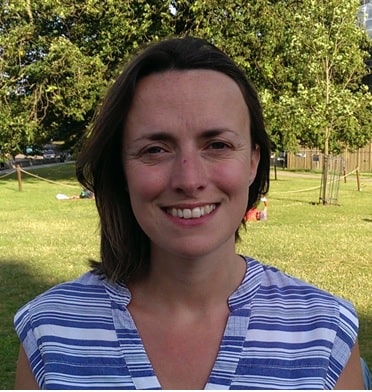 I was led to believe that I needed a 'serious' career and at this stage in my life, textiles was pushed to one side for studying in Mathematics at University which then led to training as a Teacher.  Yet, over the years, my life of textiles kept rearing its head whether through the medium of knitting, crotchet, weaving, cross stitch, needle punch, rug hooking, clothes making or needlepoint.  In 2008, I took the course Access to Higher Education in Art and Design at the Oxford and Cherwell Valley College to re-introduce myself to different forms of art, and I was excited when yet again I took a module in Textiles.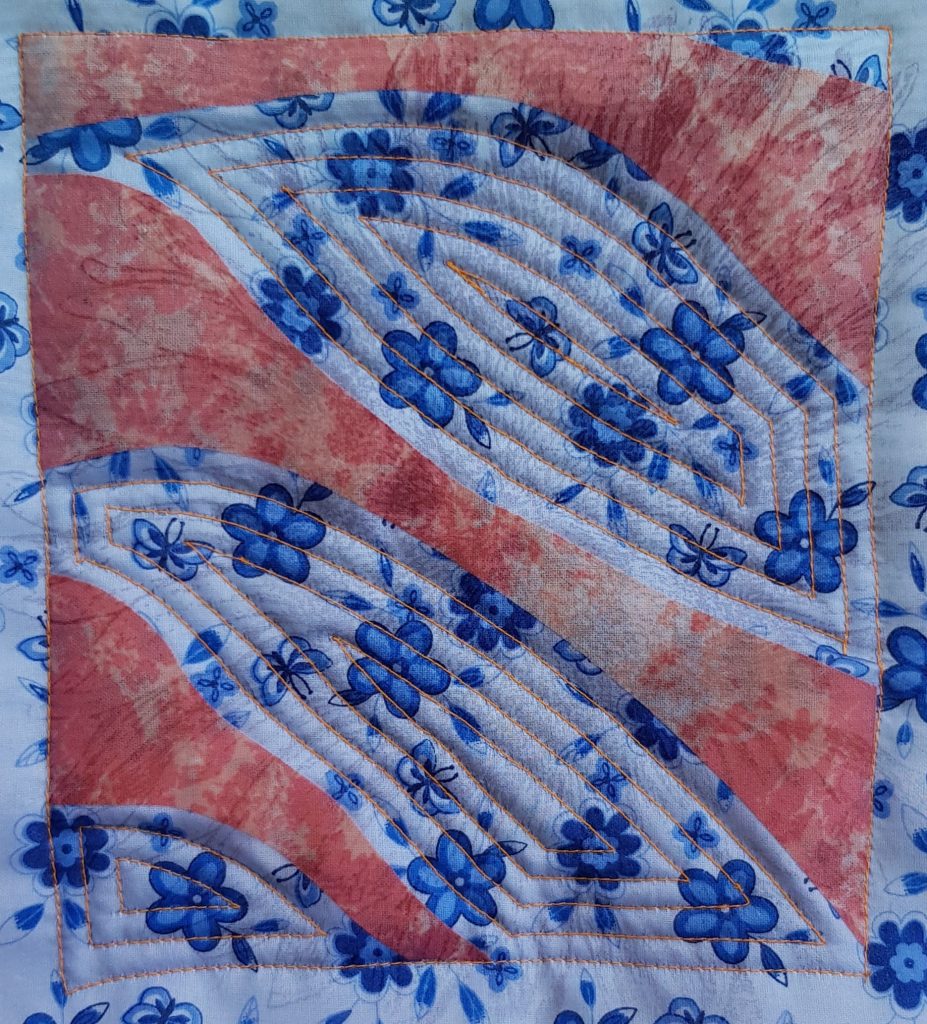 A Love of Quilting
It wasn't until a move to Wisconsin, USA, in 2010 that my love for quilting began.  Wisconsin has an abundance of fabric stores with many classes and clubs devoted to quilting.  Through these classes, and self-learning through books, I endeavoured to create my first quilts.  These quilts never followed the instructions and I began to create my own geometric designs from squares, rectangles and triangles.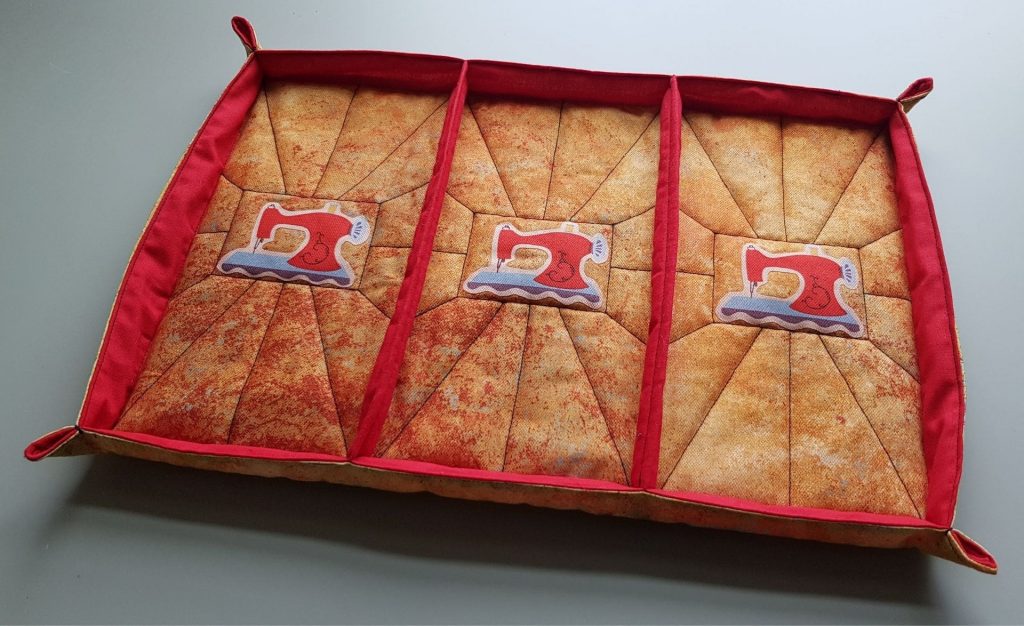 In 2019 I began a City and Guilds Skill Stage 3 Course in Patchwork and Quilting. I wanted to formalise my self-learning over the years.  This has secured my knowledge but has also helped me to return to the research and design elements learnt during my GCSE Textiles.  This has given me far greater freedom in what I create and I no longer feel the need to stick to straight lines.
It was the flexibility of the course that attracted me to the School of Stitched Textiles. I could study when, where and for over how long I wanted.  In December  2018 I moved again to the USA, but this time to North Carolina.  Because I didn't have a work permit I decided to take the opportunity to indulge my love of textiles.  When I give myself a goal it motivates me and I was able to successfully completed a module most months, right up until I obtained my work permit!  The schedule slowed, but I used whatever time I had available to complete the course in just over a year.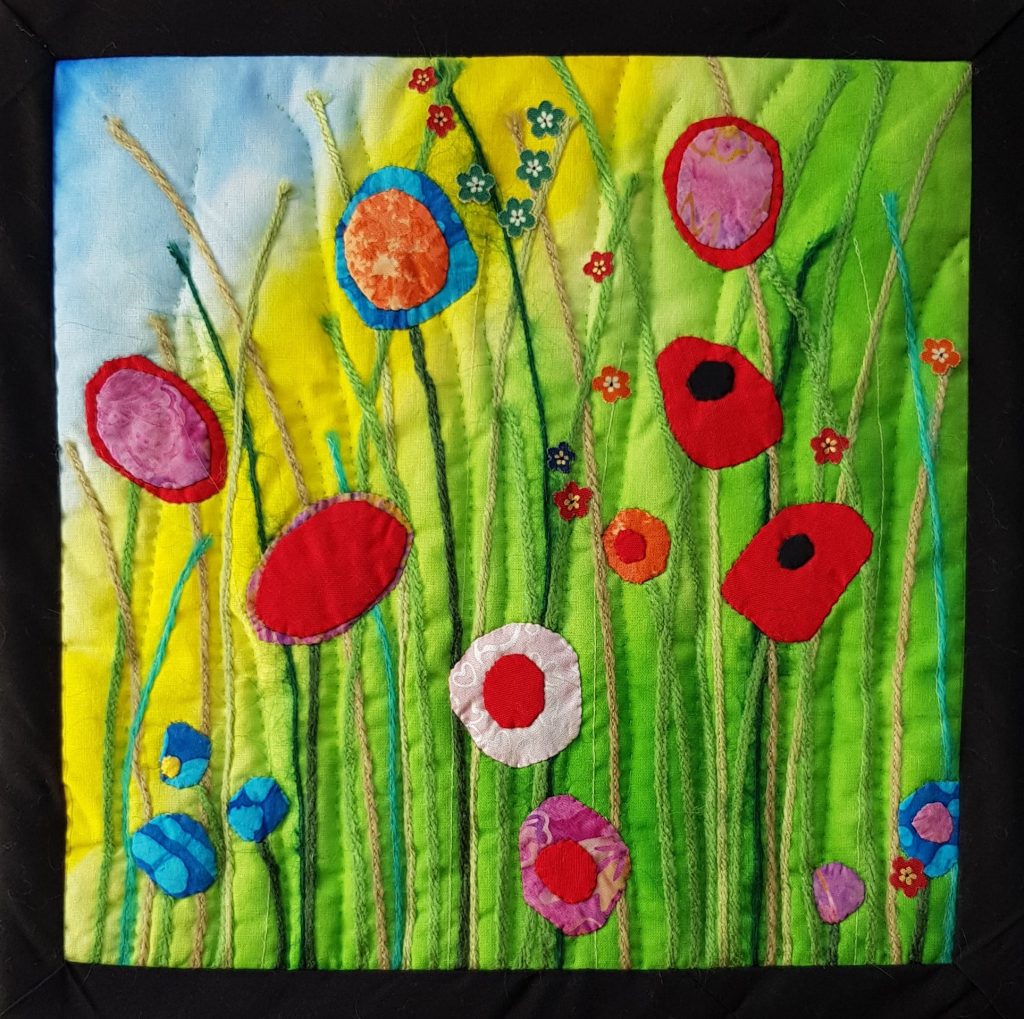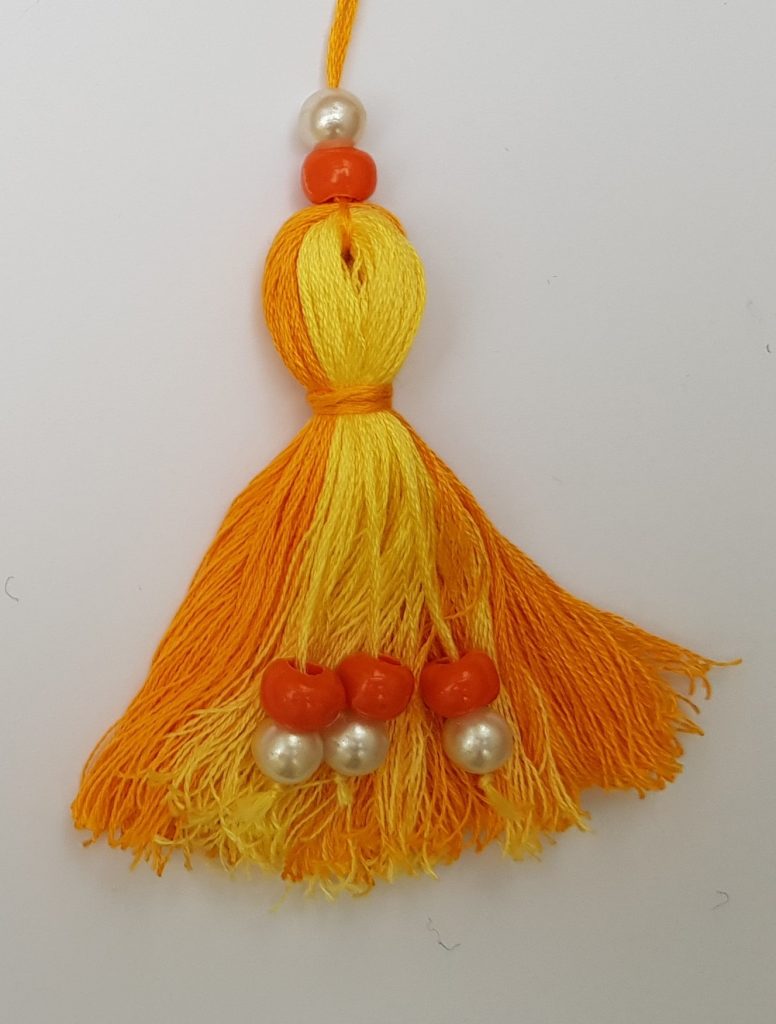 Future Plans
As a school Teacher, I am hoping to one day change direction and teach patchwork and quilting. I'm interested in other forms of textiles too and want to teach learners of all ages. I'd also love to sell some of my work along the way.  Due to work commitments I am currently taking a break from learning. However, I would really like to complete the next skill level in Patchwork, or knitting, or improve my drawing skills.  There are so many creative skills I want to learn!  In the meantime, I am still finding time in my craft room and making some small greeting cards. Patchwork is – of course – involved!
I loved my time studying with the Skill of Stitched Textiles. I recommend this course to anyone looking to indulge their passions and interests.  Stick to a timetable, plan methodically, but most of all be confident and feel free to experiment and play with designs and colour.
We'd like to thanks Jane Walker for sharing her story with us today!