Having made costumes for her daughter and later opening her own Embroidery and Patchwork business, Irene Harris came to us with a lot of 'hands on' experience. Although she was a skilled embroiderer, Irene wished to move beyond her comfort zone and challenge herself. She told us that she learned a great deal on our Hand Embroidery Skill Stage 4 course and went on to enrol onto our Master Practitioner course.
Irene Harris
My passion for textiles developed from the age of 7 when I was taught to knit by my Mum. Knitting and sewing were an intricate part of my early childhood. I was fortunate to have a talented Aunt, living close by, who was a professional seamstress. I spent time watching her in action and was always excited seeing the finished project. Growing up and being part of a creative family was the inspiration for what followed.
Needlework was part of my school curriculum which I studied in years 7 – 11. I also attended night classes held at technical colleges when available.
"Having been an embroiderer for many years I wanted to move out of my comfort zone, develop my skills and challenge myself."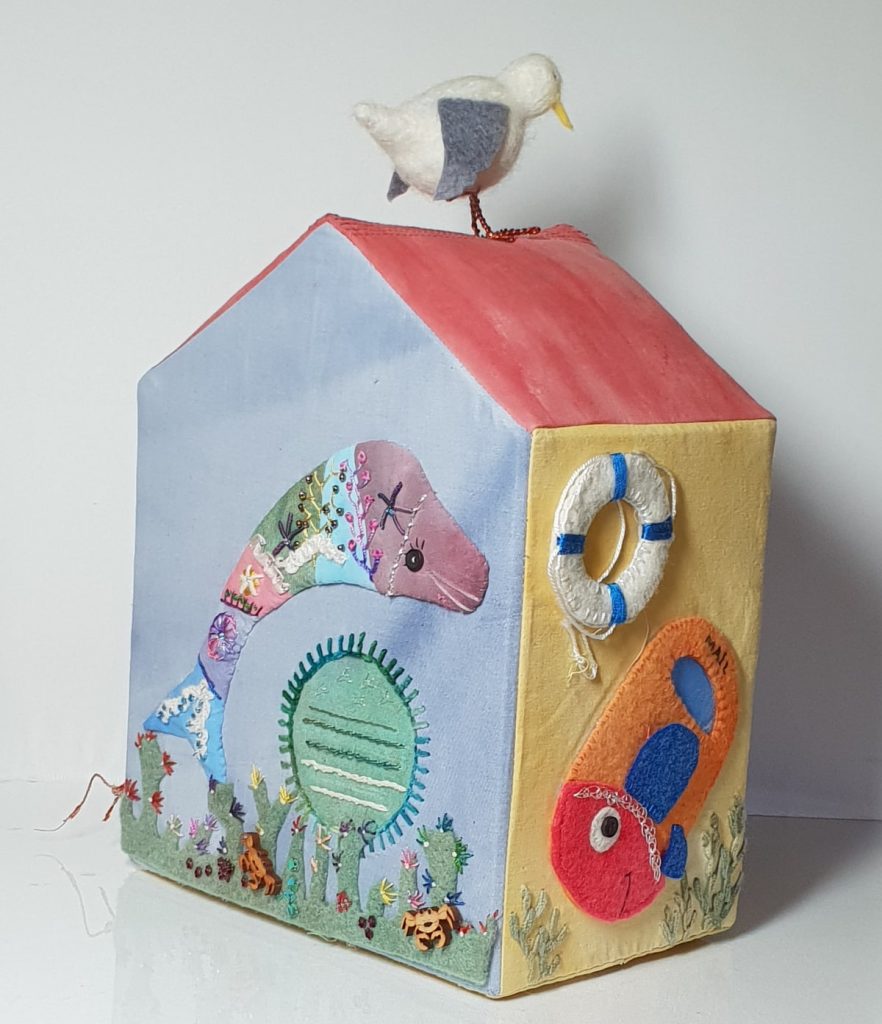 When my daughter started calisthenics at the age of 3, I took on the role of costume Mum for 9 years where I learnt about adapting costumes to themes. I ventured into patchwork after the resurgence here in the mid – 1980s when I attended a fund- raising night at the local kindergarten where demonstrations of this craft were being held. I was instantly hooked and enrolled in the sampler quilt class.
I made a career change in the mid 1990's and decided to start my own business. I had been trading at weekend craft markets which led to being invited to host craft parties. This was the beginnings of my patchwork and embroidery business.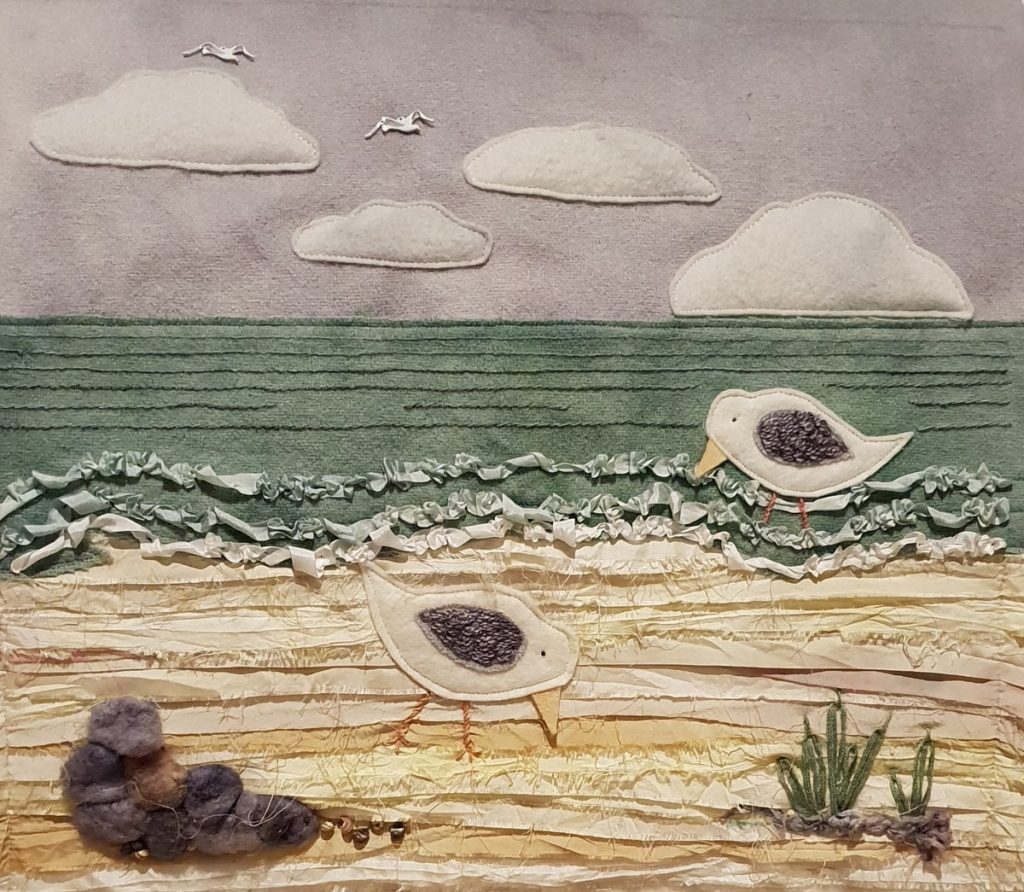 I completed a patchwork teacher training course which was sponsored by patchwork wholesalers and later began designing and creating my own patchwork and embroidery designs. In recent years I introduced my own range of hand dyed embroidery threads, ribbons, selected fabrics and felt. During this time, I traded at major craft shows throughout Australia. In 2019 I closed my shop and am now internet only. 
Enrolling in one of the School of Stitched Textiles courses was on my to do list.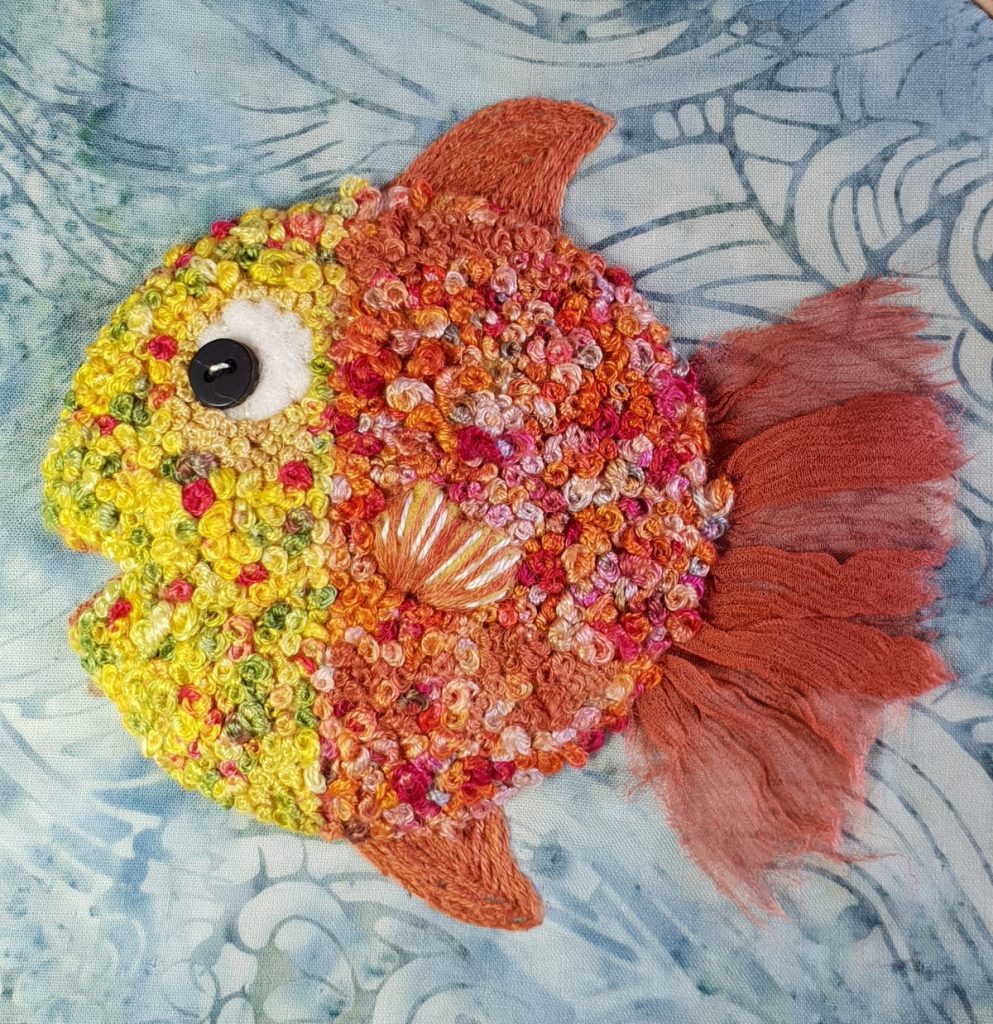 Studying Hand Embroidery
In October 2019, I enrolled in Hand Embroidery level 4. Having been an embroiderer for many years I wanted to move out of my comfort zone, develop my skills and challenge myself. I took the leap of faith into stage 4 even though I had some comprehension of what the course entailed I discovered that the course offered so much more. 
The feedback received from my tutor Marg and later Gail was always comprehensive, positive, and encouraging. They provided guidance and advice when needed and were always approachable throughout.
The course reinforced to me that you are never too old to learn and because of that and my love of embroidery, I have now enrolled in the Hand Embroidery 'Master Practitioner Course'.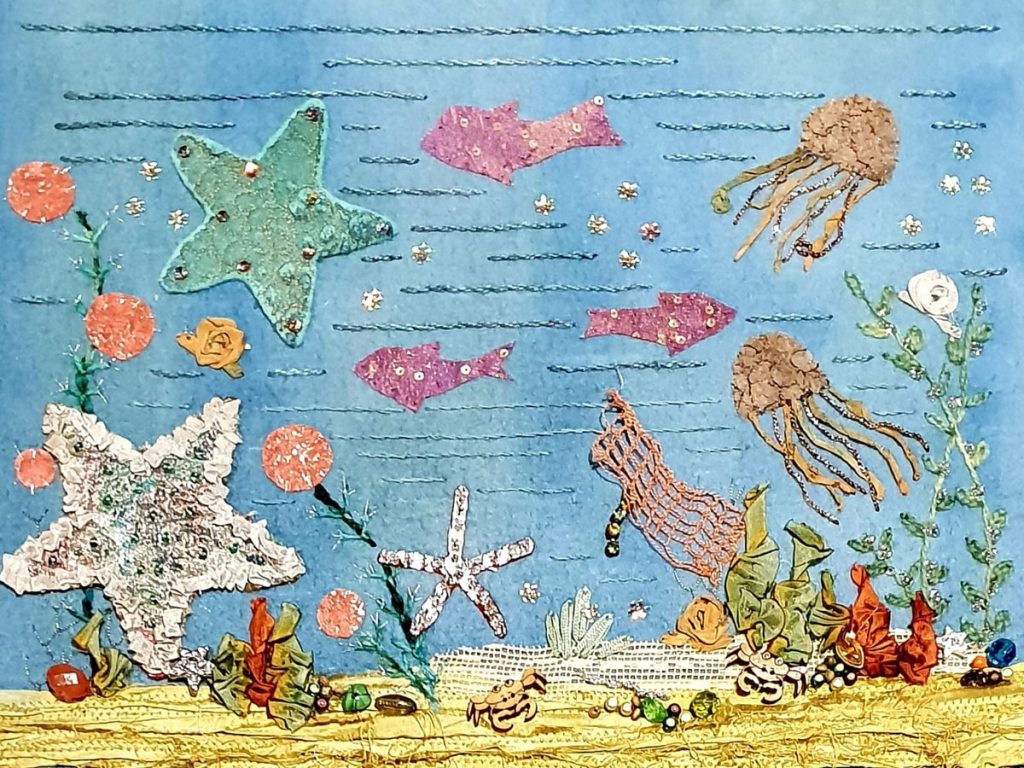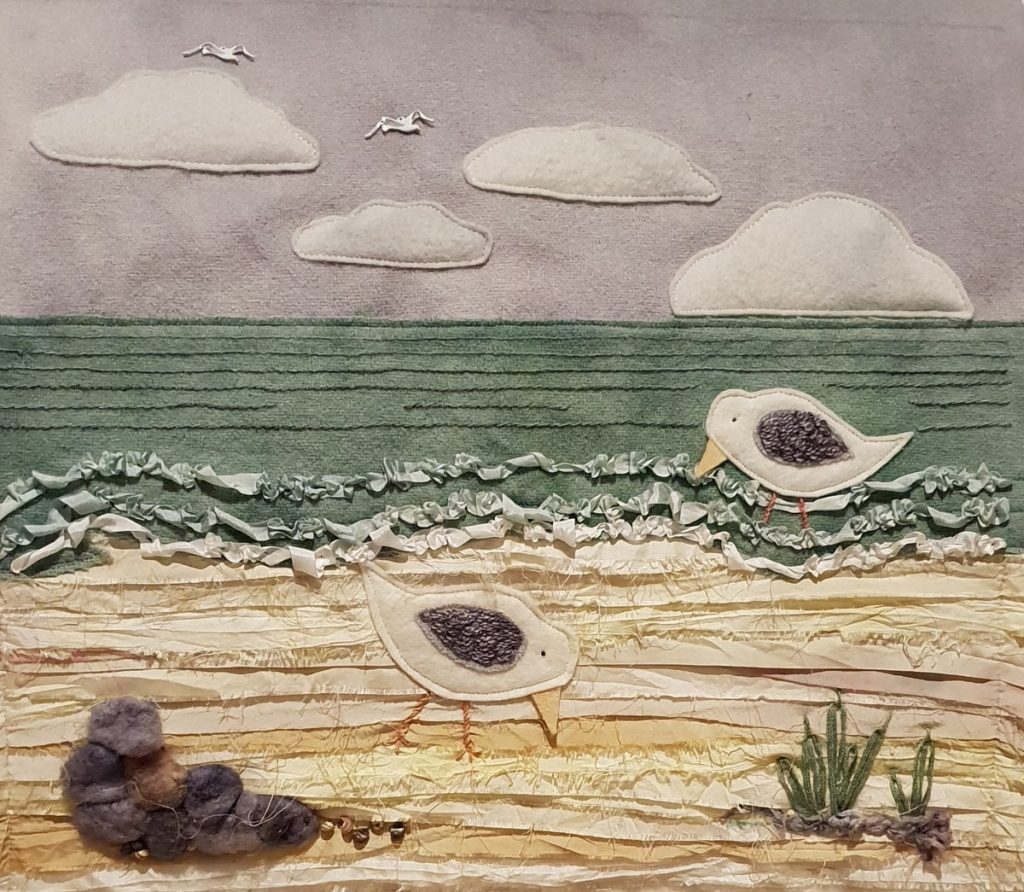 I have thoroughly enjoyed my last two years of study. It gave me structure during these crazy times of Covid. Although I live in Australia the distance learning was supported through a private Facebook group set up by the school. In the first 6 months, they had regular question and answer sessions which were conducted by Gail. These meetings are invaluable when doing long distance learning as it engages you with other students and lessens the feeling of isolation. I am looking forward to continuing my journey and expanding my skills with the School of Stitch.
A big thank you to the School of Stitched Textiles for offering an excellent range of courses.