Hilary Jackson is a retired teacher and has sewn all her life. It was during the pandemic that she rediscovered her love of hand sewing, and decided to learn embroidery by completing our accredited course. Having already completed our Patchwork and Quilting course (Skill Stage 3), she knew that the course was able to offer her insight and hands on experience with design. Since completing the course Hilary has been entered into our Student Excellence Awards Exhibition, in recognition of her achievements. 
This is her #MyStitchJourney, accompanied by some her beautiful work produced on the course.  
Hilary Jackson
Like many people who enjoy crafts I have been sewing for as long as I can remember. My mother and grandmother sewed, knitted and crocheted and I remember being on holiday with my grandmother when she taught me to work a small tapestry picture at the age of 7.
I sewed clothes for my teddy bear and dolls and eventually for myself as a teenager. Eventually embroidery became my real passion, mainly traditional embroidery but always with a keen interest in creative design.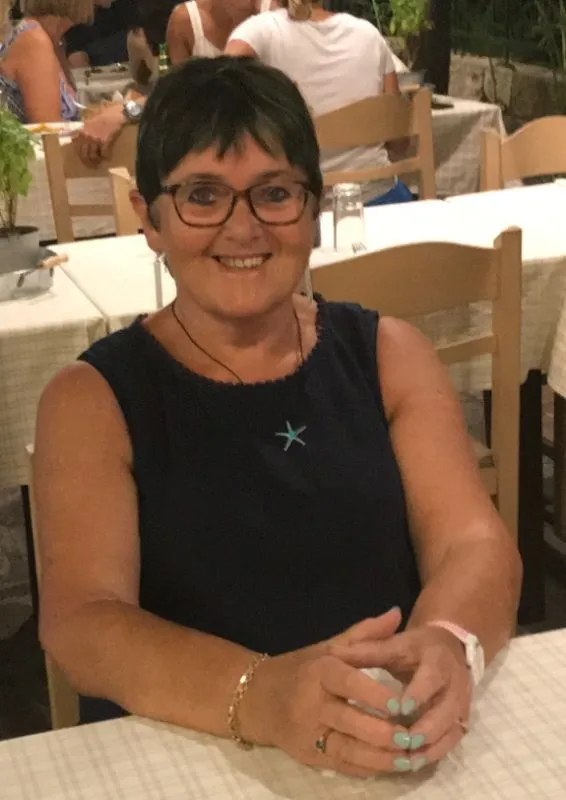 Fast forward to more recent times – I moved to live in the East Midlands in 1990 and unable to find a local embroidery group I became a quilter. When I retired I undertook a City and Guilds Level 2 in Patchwork Quilting for Beginners at a local college. I thoroughly enjoyed the course and wished to undertake a higher level.  Unfortunately funding for local creative courses dried up and so I enrolled for L3 Patchwork and Quilting course with The School of Stitched Textiles – I loved it!  I really wanted develop my design skills and I found the design aspects of the course so interesting!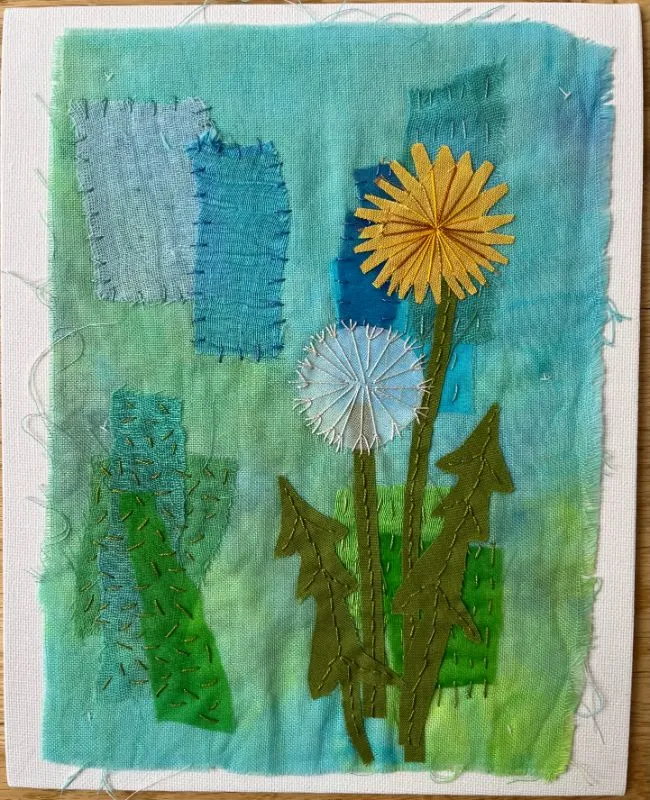 Rediscovering Hand Embroidery
As the Pandemic dragged on and group meetings became impossible for so long, I re-discovered my love of hand embroidery. Whilst enjoying a few commercial kits and patterns I wanted to develop my own creative designs. So finally I took the plunge and looked again at School of Stitched Textiles as I had enjoyed the Patchwork and Quilting course.  I decided to apply for Hand Embroidery Skill Stage 2 as again the design element of the course was the focus of my interest. I am not looking for a second career in life so the development of a business plan would have distracted me from the pure fun of developing my own work for pleasure.
The approach to the design element of the course was similar to the Patchwork and Quilting course but with different starting points as sources of inspiration. I found this particularly helpful as it reinforced learning and my confidence grew in developing my own designs:  The aspect of the course which was the focus of my interest!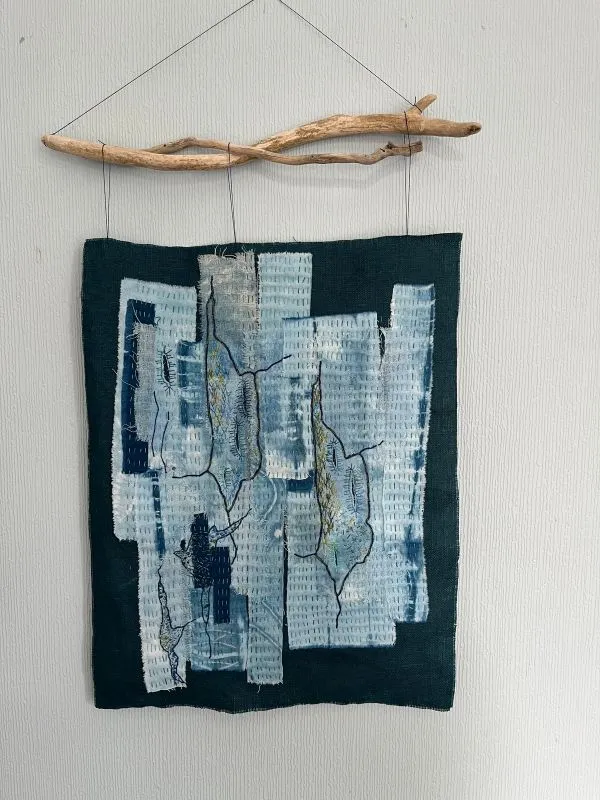 Studying with SST
The course was well structured and instructions were clear. Gail, my tutor, was very encouraging and feedback was both prompt and helpful. I wouldn't hesitate to recommend studying with School of Stitched Textiles to anyone. Especially if you're looking to develop textile skills or perhaps learn a new craft.  I found it helpful to print all the course materials so that I could read it frequently. I'd add my own notes and useful information I collected on the way.
I would advise anyone undertaking a course to prepare a folder where all additional information, images and experimental pieces of work can collated thereby ensuring easy reference!  I also had a designated folder on my laptop for easy access to the video clips etc. Being well organised helps to focus on the learning and the assessment aspect of the course.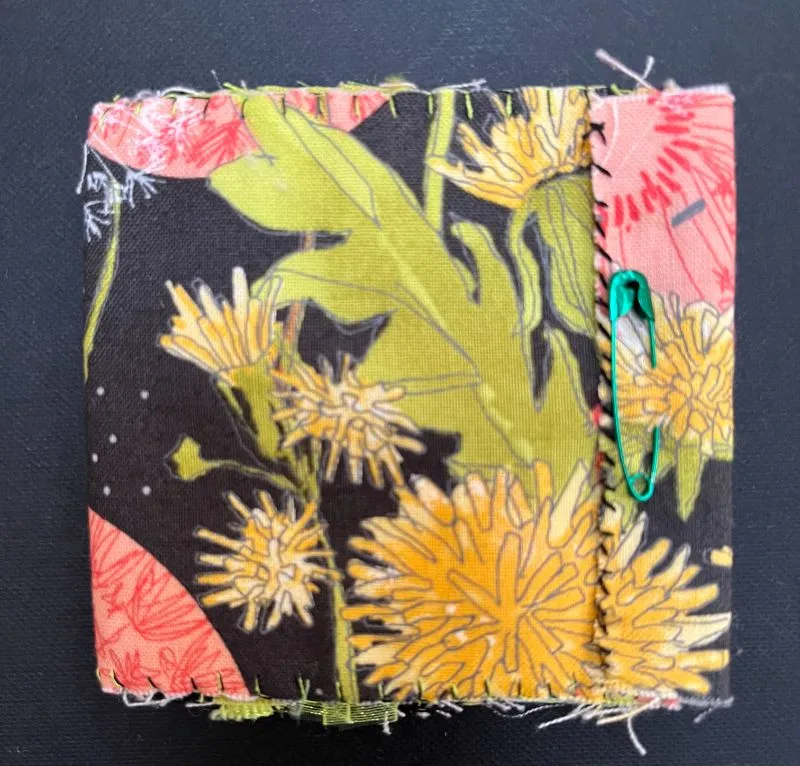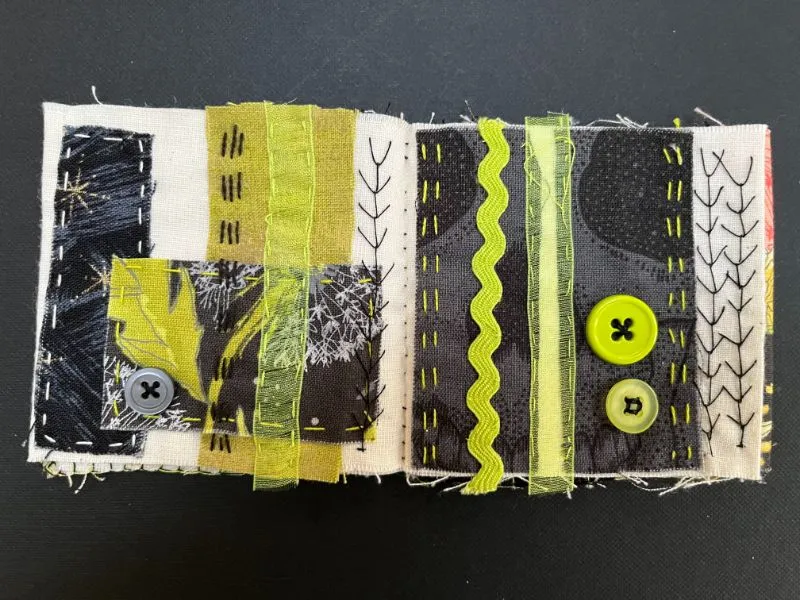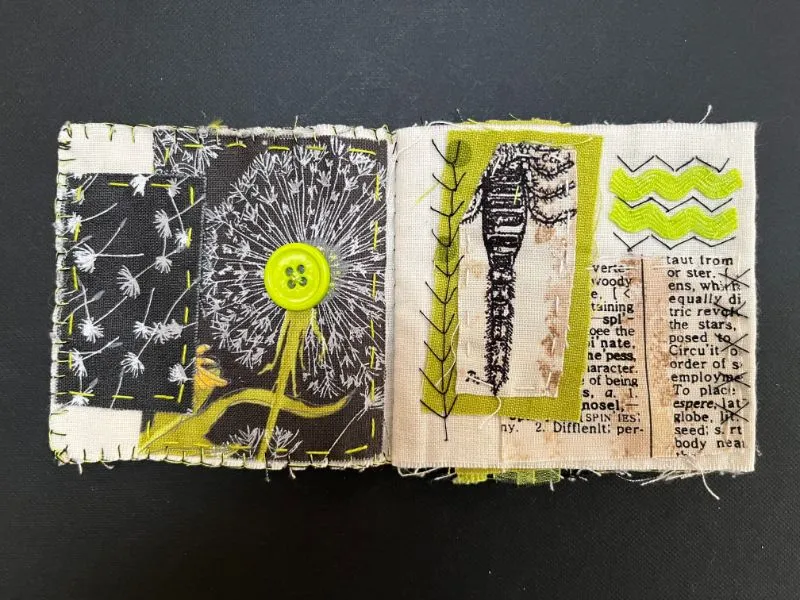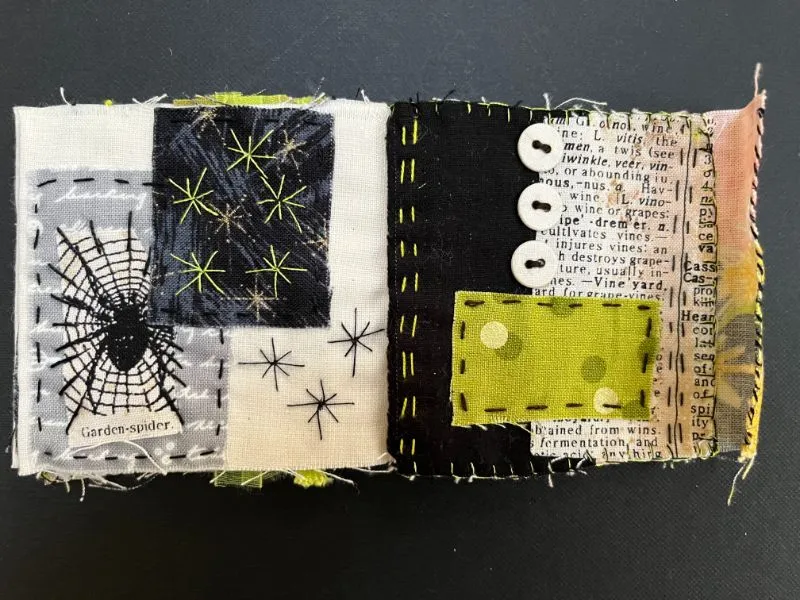 So what now?  As a retired teacher I still enjoy teaching others. I get great pleasure sharing my passion for all things textile related and since retiring I have worked with adults as well as children and young people. One of the highlights of my year is attending the Festival of Quilts where I enjoy the 4 days of workshops, exhibitions and shopping for those must-have items!  For some years I have taught the Quick & Easy sessions! It gives me great pleasure to introduce people to a range of techniques. The Hand Embroidery course has helped me design my own projects and feel more confident about them. I think increasingly there is more of an overlap of textile techniques, patchwork can be used as a background for hand embroidery and in turn embroidery can add an interesting dimension to appliqué.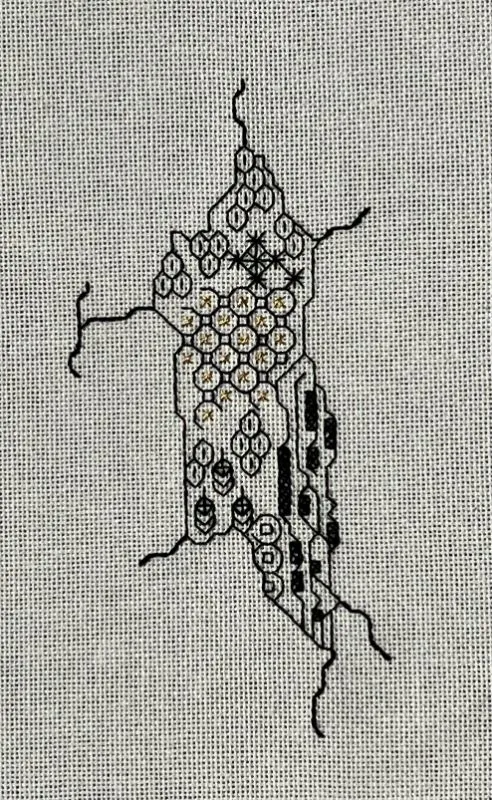 My main aim for enrolling onto the Hand Embroidery course was purely for my own enjoyment!  The off-shoot of this was re-discovering how much I enjoyed traditional embroidery as well as modern, creative styles and how the two can come together. As shown in my blackwork sample above – a technique I have always loved!  An accredited course provided me with a focus for completing work to a certain standard within a time frame and a great feeling of achievement at the end of the course.