Deborah Collins
I took up level 3, Patchwork and Quilting. I'd done very few workshops in the past and had some experience in making quilts. But I had no formal education in any arts or crafts subjects.
My mum taught me to sew. As a child, using my mum's sewing machine, I enjoyed using kits that were available to make toy/collectable mice dressed in period costume. I'd then make extra ones using the basic kit pattern but making up their outfits from scraps of old clothes. Away from the sewing machine I'd be out in the woods with dogs, or drawing on any scrap of paper I could find.
I took up quilting in 2006 after looking for a bedspread and not finding what I wanted. I guessed that flat things would be easy to make and cheaper than buying one. Mum bought me Lynne Edwards Sampler Quilt book, which is how I started. Then I discovered quilt shows, patchwork and quilting shops and online shopping.
I've made several quilts for competitions and I enjoy entering my quilts into shows, and seeing everyone else's. It's good to have a theme and deadline to work to.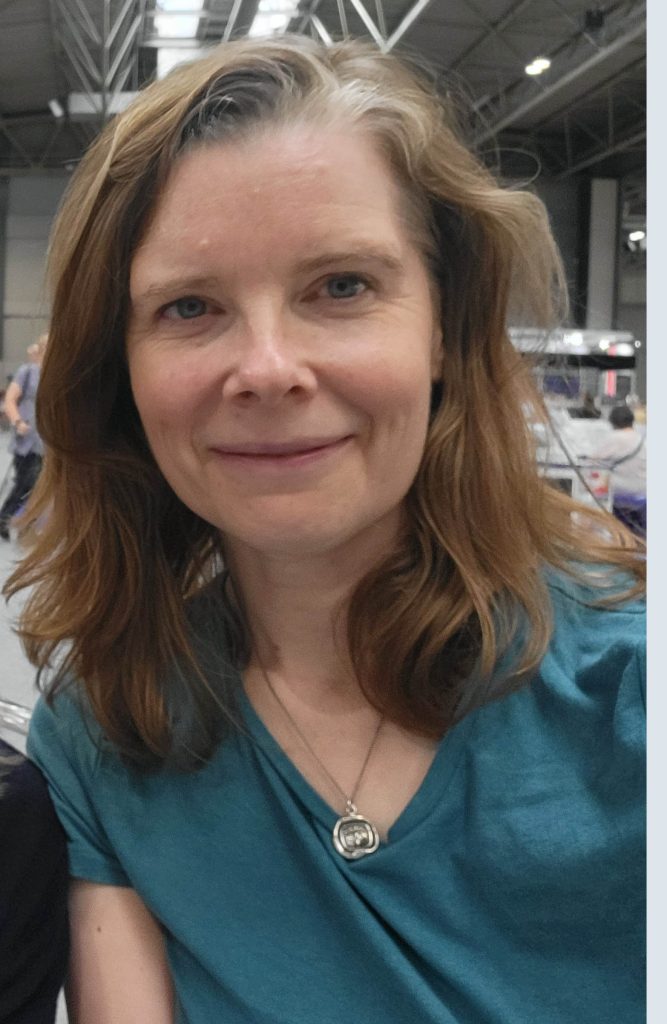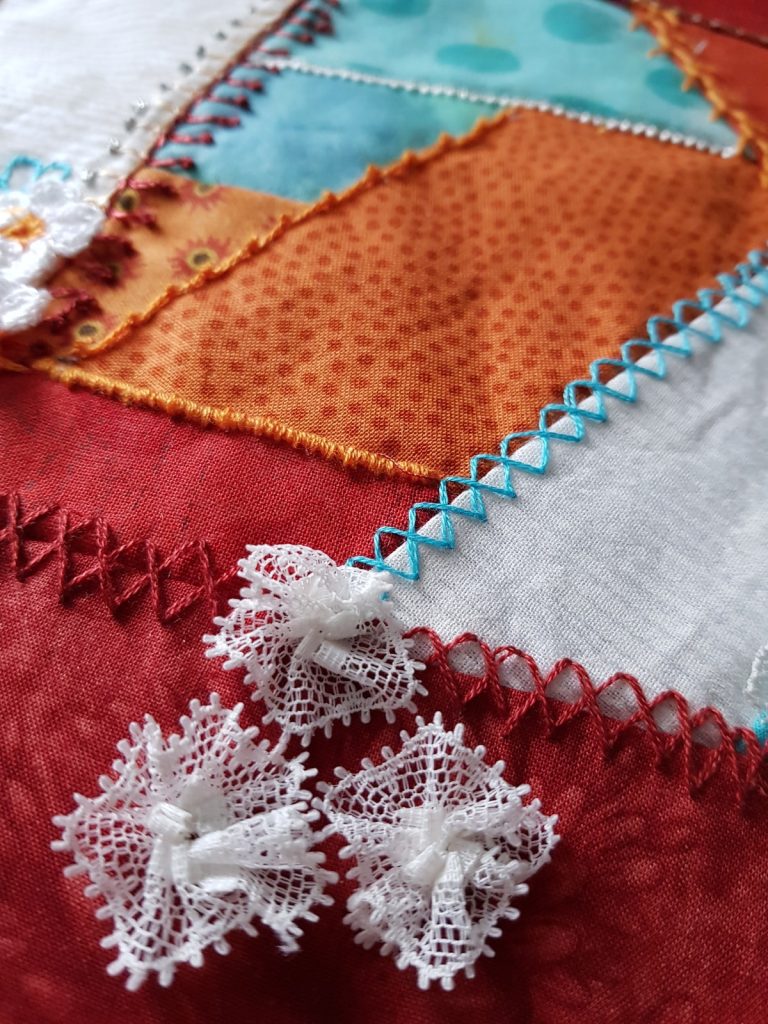 What was your motivation for doing the course. Learn new skills? Develop a particular skill?
I always felt my approach to quilt making was rather haphazard. I rarely follow a pattern but my own design process was slapdash and I wanted to improve the end results. A little more spare time in 2020 was the perfect opportunity to address that.
Why did you opt for an accredited course and what attracted you to the School of Stitched Textiles?
I wanted a course that would be comprehensive and worthwhile and it can be hard to judge content when browsing various websites. The City and Guilds accreditation guarantees high quality coursework from a professional and dedicated provider. The SST stood out because of the excellent choice of subjects offered at every level, the course content is explained on the website and they make it easy to work out which is the best course for you.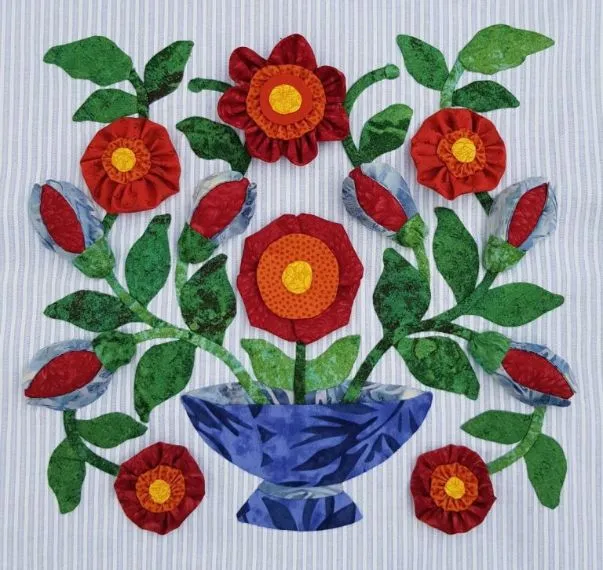 What have you found to be the most helpful thing you've learnt as result of the course
Developing an effective approach to design, development and execution without compromising on artistic inspiration. We can plan, organise, record and develop our work but still play and enjoy the process.
What are your plans next?
My plan is to continue to build my skills and make art quilts predominantly for enjoyment. I would like to get back to entering quilts into shows, but this time with quilts I can be proud of.  Since completing the course I've been commissioned to create an art quilt, so perhaps that will develop in future.
Would you recommend the course to others?
Yes, absolutely, especially if you have or would like a business related to patchwork and quilting.
What would your advice be to new students?
Dedicate plenty of time to get the coursework done. You will need to buy supplies, so factor in a little extra spending, but it doesn't have to be a lot. I did most of my work with materials and tools I already had. Reach out to your tutor if you need help. Read the course materials several times and re-read before submitting your module.