Ann Alcorn completed our Skill Stage 3 Hand Embroidery course back in May. We take a look back at some of her work talk to her about what she has learned on her creative journey.
From childhood I always enjoyed making things, mostly knitting which I learned at home, and then later I learned dressmaking in high school. We were taught simple embroidery stitches for a sampler in primary school, and I've always enjoyed cross-stitch and needlepoint patterns as a hobby, sometimes to give as gifts. More recently, though I wanted to explore different kinds of embroidery, I'd become aware of raised embroidery and was intrigued by its 3D concept, so a few years ago I took the School of Stitched Textiles' Stumpwork course, and really enjoyed the process of learning something entirely new.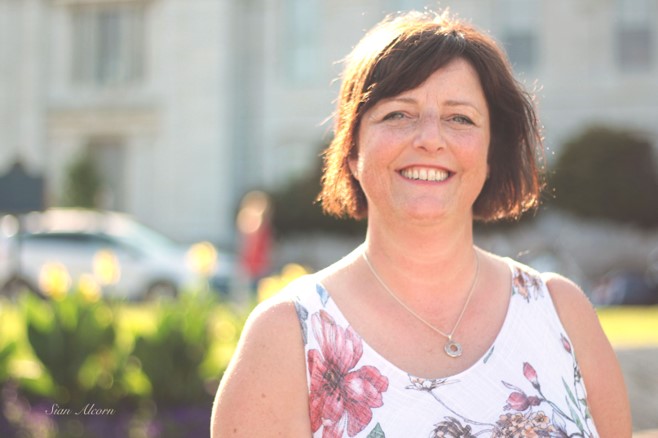 What was your motivation for doing the course?
I've always been fascinated by textiles – the feel of fabrics, yarns, decorative embellishments. I wanted to develop my skills in embroidery and learn a wider variety of stitches and techniques. Also the Skill Stage 3 course provided modules on business planning, which seemed to hold some potential.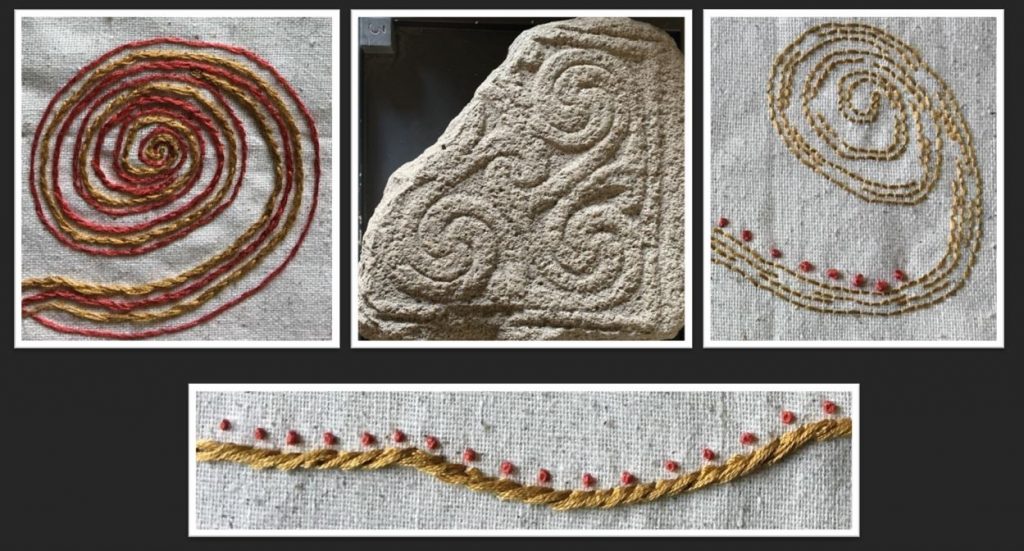 Why did you opt for an accredited course and what attracted you to the School of Stitched Textiles?
As I'd already done the Skill Stage 2 stumpwork course with SST I knew that the teaching was done by needlework experts and I liked the online structure which allowed me to set my own schedule for the coursework. Accreditation by City & Guilds added to the course's reputation and would also give a level of credibility of the completed work.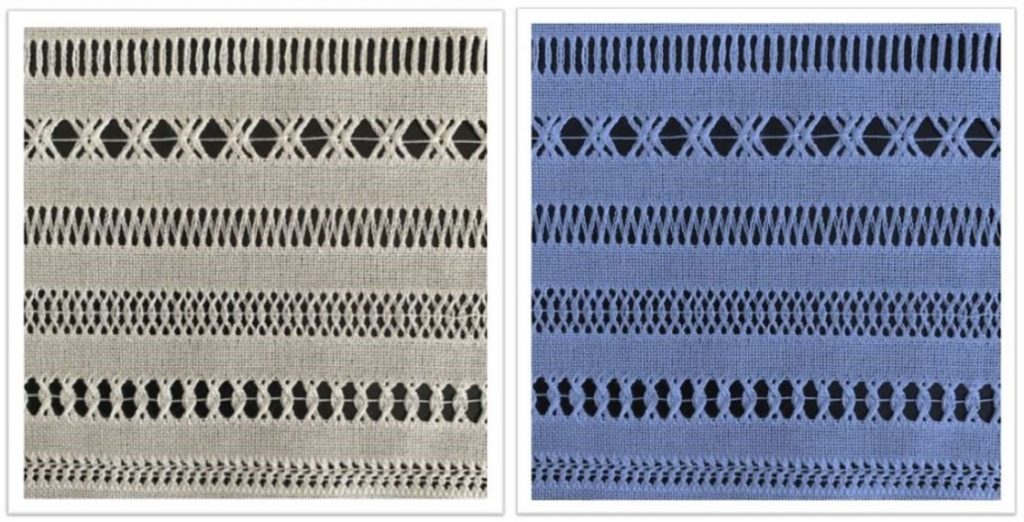 What have you found to be the most helpful thing you've learnt as result of the course?
The most helpful thing for me on this course has been a growth in confidence as an embroiderer and a designer. Now if I can envisage something, I have the tools to create that for myself in needlework. I also learned to embrace mistakes as being part of the process, to salvage errors and turn the project around – often with a much better outcome than I originally intended. The course also gave me a greater appreciation for the heritage of needlework, that it is an intricate part of all societies and eras.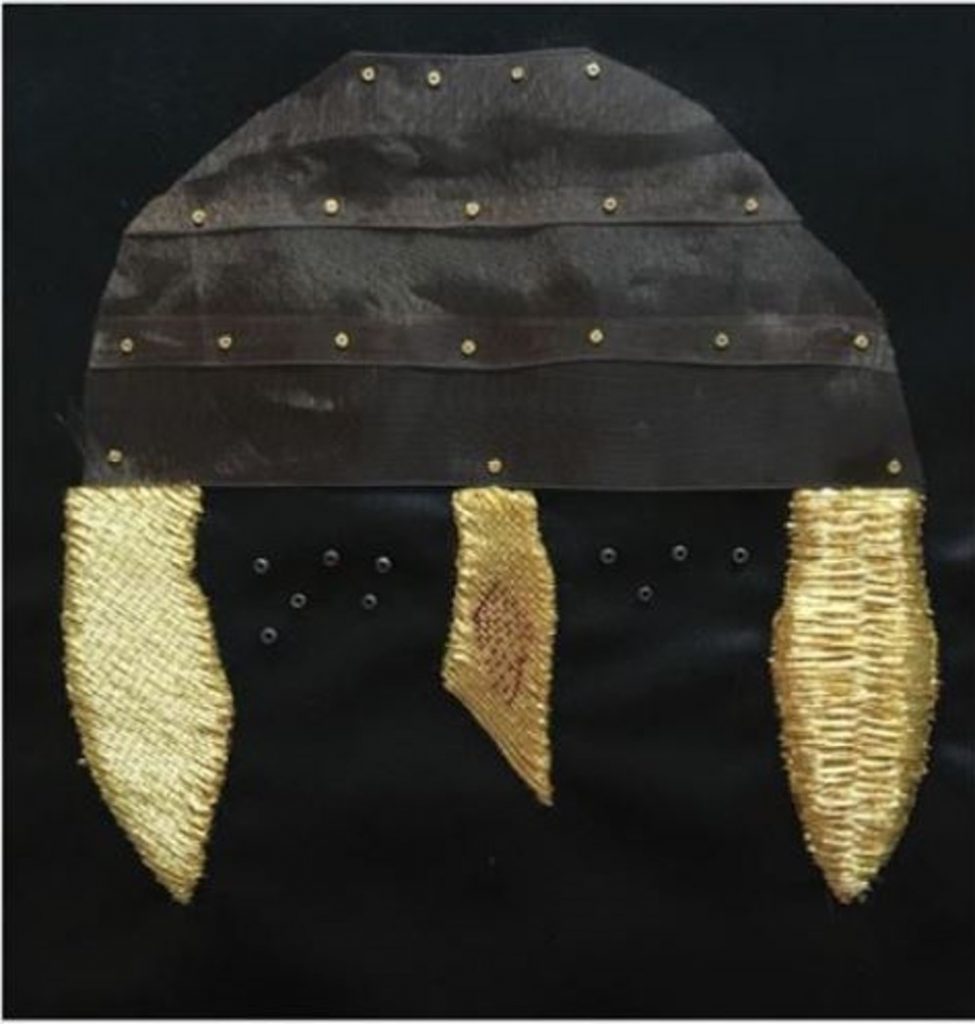 What do you have planned next?
I've become very passionate about stitch and textile art in general, and I am now working as an independent textile artist. I recently completed a master's degree in literature and found that the two arts of poetry and embroidery work very well together. My first commission was for a fox, which I called my 'Thought-Fox' because of the way in which he emerged out of the fabric. I enjoy the community element of stitching and recently joined a collaborative scheme with other textile artists in order to keep improving and developing my own style. 
Later on, I would like to run themed workshops so that others can learn how to stitch or express ideas in stitch. On the historical needlework side of things, I'm currently researching needlework of the Arts and Craft movement, particularly that which was done in Ireland. It would be nice to practice designs in the style of that era, and maybe also adapt them into a more modern aesthetic.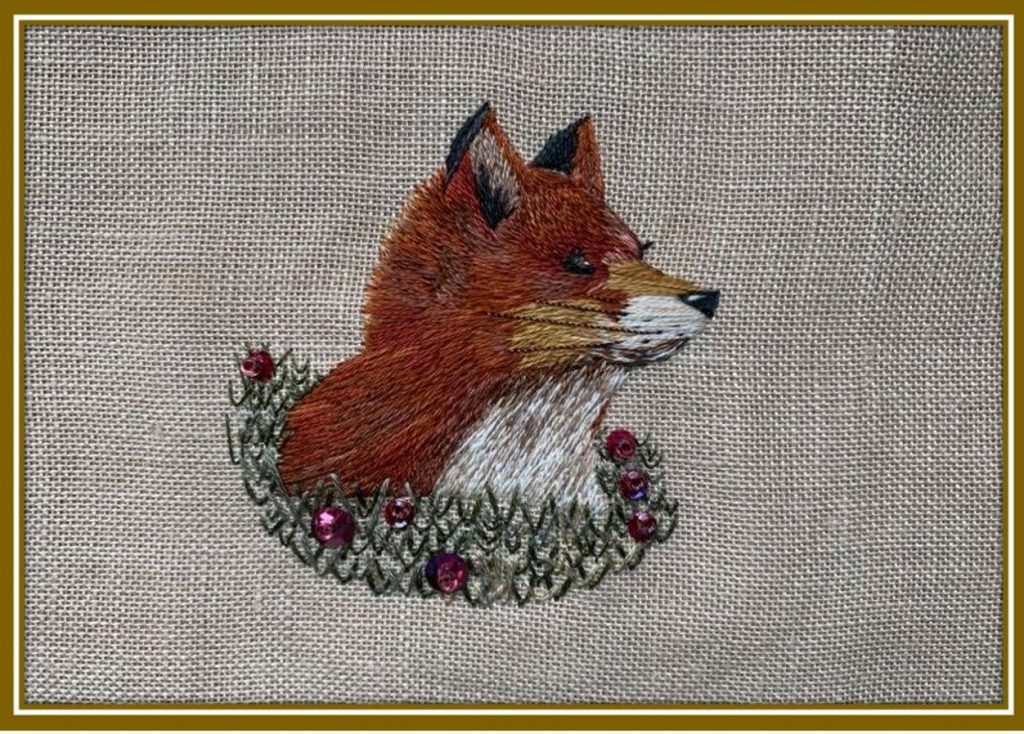 I would definitely recommend this course to those who have some experience of needlework. Creative design is very much to the fore throughout the course, with modules on colour theory, embellishments, and dyeing methods to support this. My tutor, Marj Rutter, was wonderful, very knowledgeable and quick to respond to queries. There is also the opportunity to engage with fellow students through a private Facebook page, all of which makes for a supportive learning environment.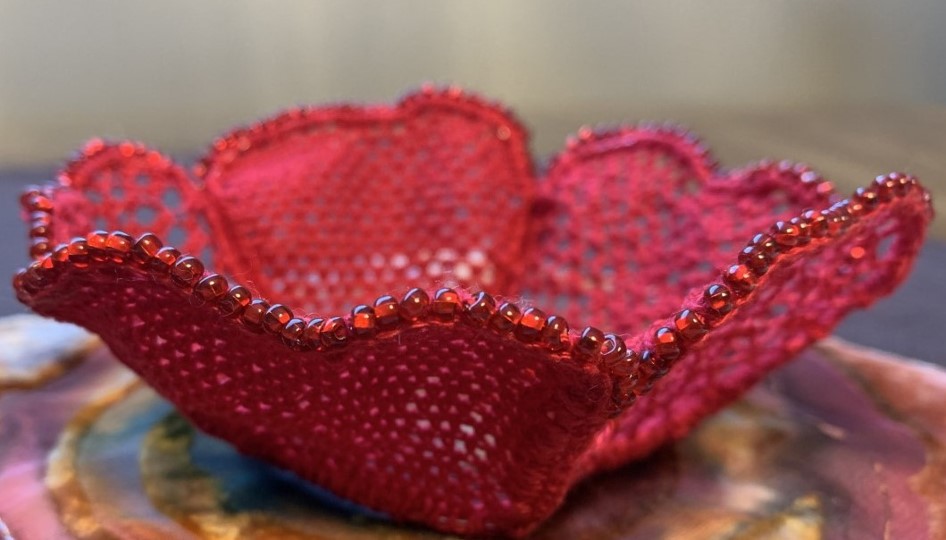 Do you have any advice for our new students?
There's lots to learn, and lots of lovely people to help. Plan your time and try to stick to your schedule as best you can. But more than anything, just enjoy! You can follow Ann Alcorn on Instagram.