Today we hear from Alison Gisvold who has completed our Hand Embroidery Skill Stage 3 course. As a quilting teacher with her own textile business, Alison felt that acquiring hand embroidery skills would stimulate her overall creativity. This is her incredible stitch journey.
Alison Gisvold
My name is Alison and I chose to enrol for the Hand Embroidery Level 3 course with the School of Stitched Textiles.  I selected Level 3 as I have experience in hand embroidery cultivated over several years.  I teach patchwork and quilting and run my own online textiles business. Therefore, I felt improving my hand embroidery skills would actually stimulate creativity across all the fields in which in which I work.
I have lived in many different countries and visited more.  I have found that the textiles I have seen produce a narrative about the history of these countries, the role of the artisans who produce them and their own lived experiences.  Embroidery is part of this narrative and one which I keenly felt I wanted to explore further.  The research which was part of each module provided a great background to this narrative.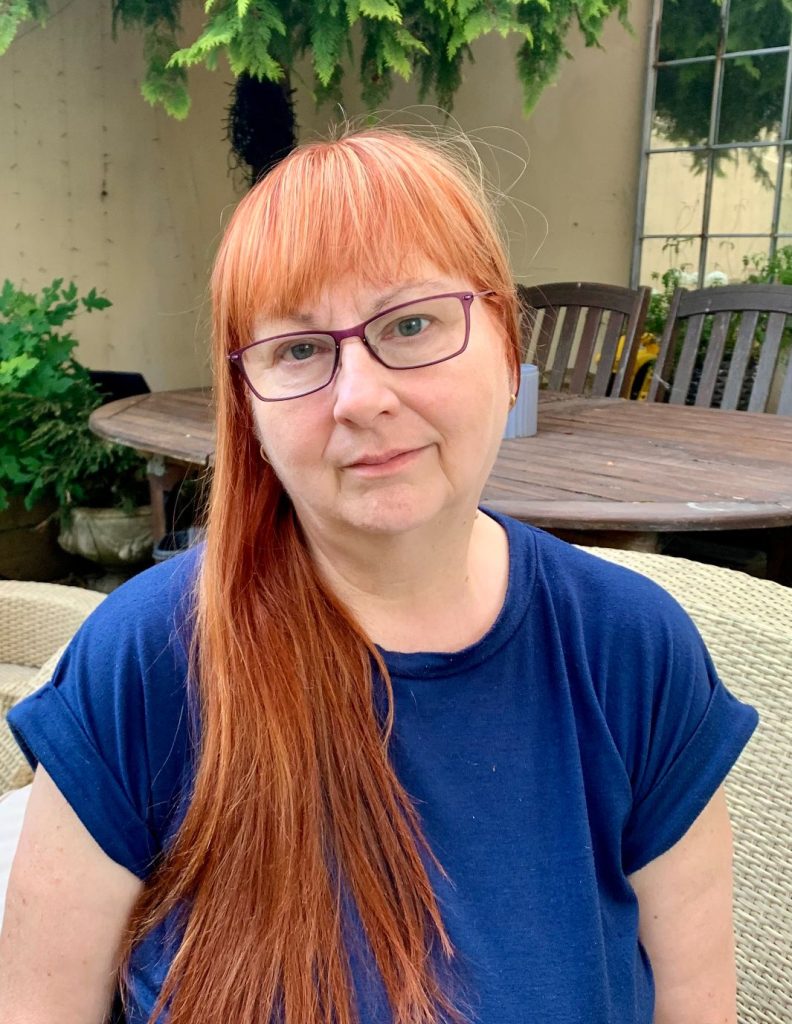 What attracted you to the SST?
As a teacher, undertaking an accredited course was important to me – to have my developing skills evaluated by experts – to get professional feedback and mentoring in a skill which I could include into my burgeoning textiles business.
The twelve modules in this course covered a wide spectrum of skills, some familiar, some incredibly "alien" to me, some truly exciting – fabric dying was an unexpectedly wonderful experience which I so enjoyed I worked for eight hours straight and then fretted while some of the dyes "set".  It was pure alchemy.  Photo manipulation was also new and fascinating to learn how to play with colour and effects.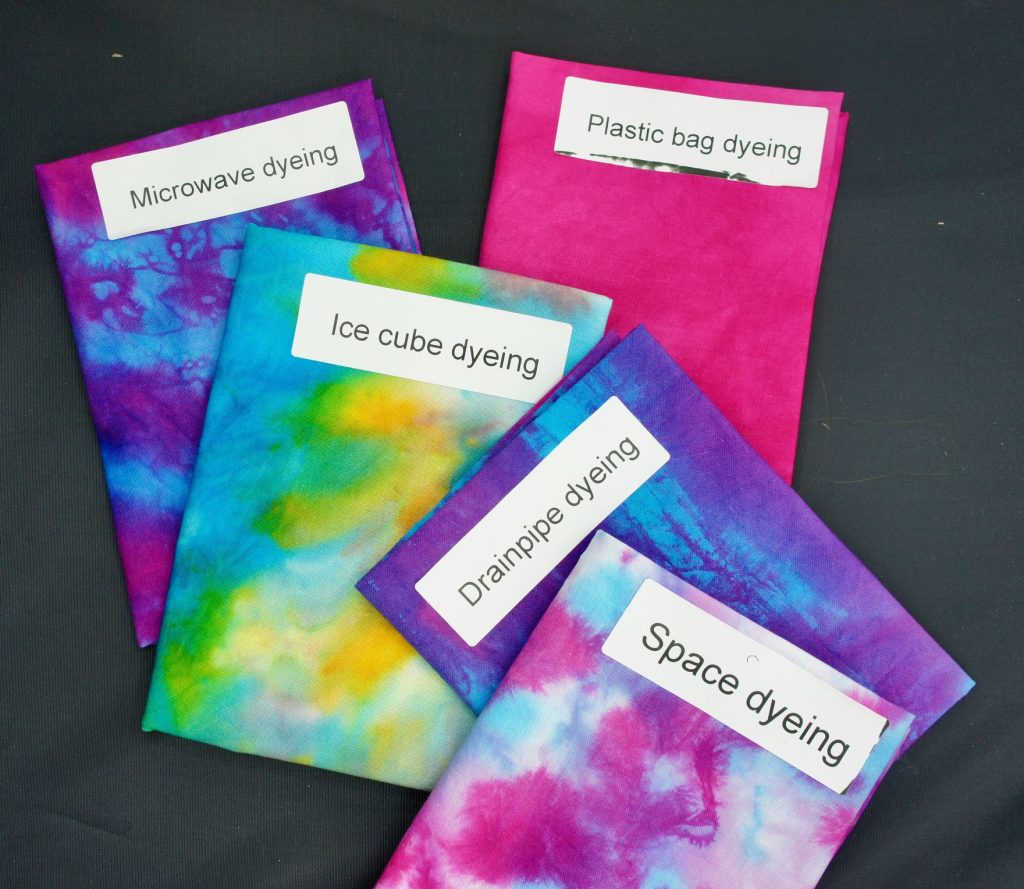 What did you enjoy the most?
Perhaps the part of the course I relished the most was being able to develop the ability to visualise of my own ideas and thoughts in textile form.   Module 8 provided an opportunity to create a triptych of embroideries focused on Covid.  A subject which has, of course, been in the forefront of our minds.   The triptych shows the progress of the pandemic from the harmonious and unknowing time when Covid was in the background of our lives, to the devastation and bleak disharmony of our existence at the height of the pandemic and then to the possibility of hope.  My thoughts on this linked Covid to the growth of the English oak tree (how trees are the lungs of the earth) and how it can be choked by parasitic growth (virus) and then how a tiny acorn can grow into something new and magnificent (hope).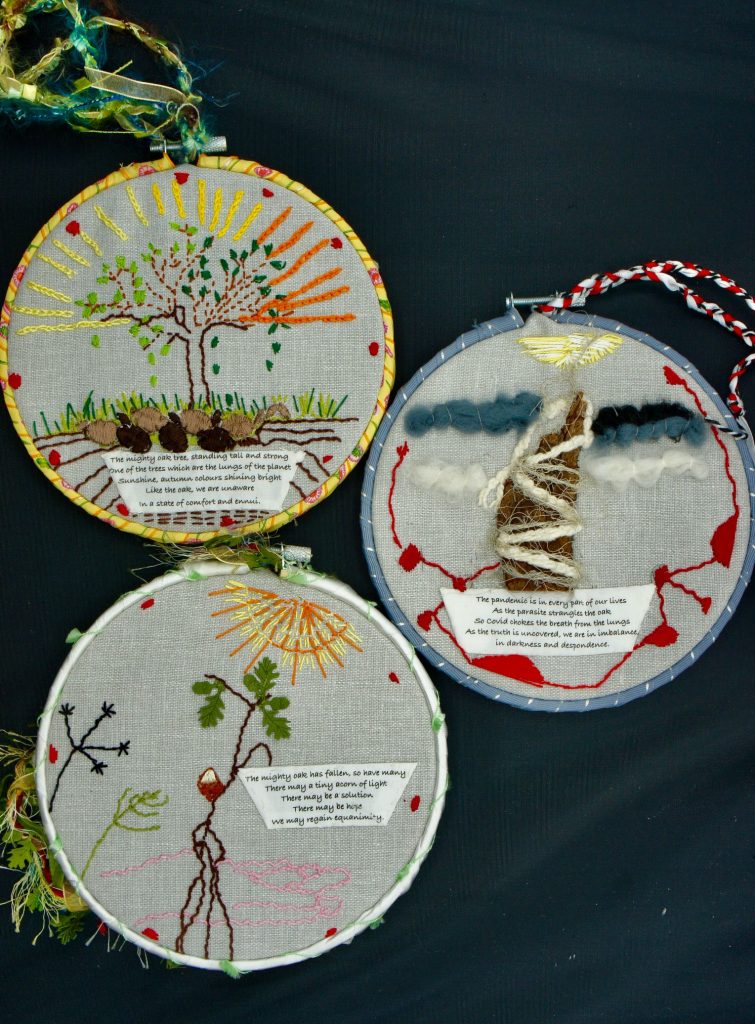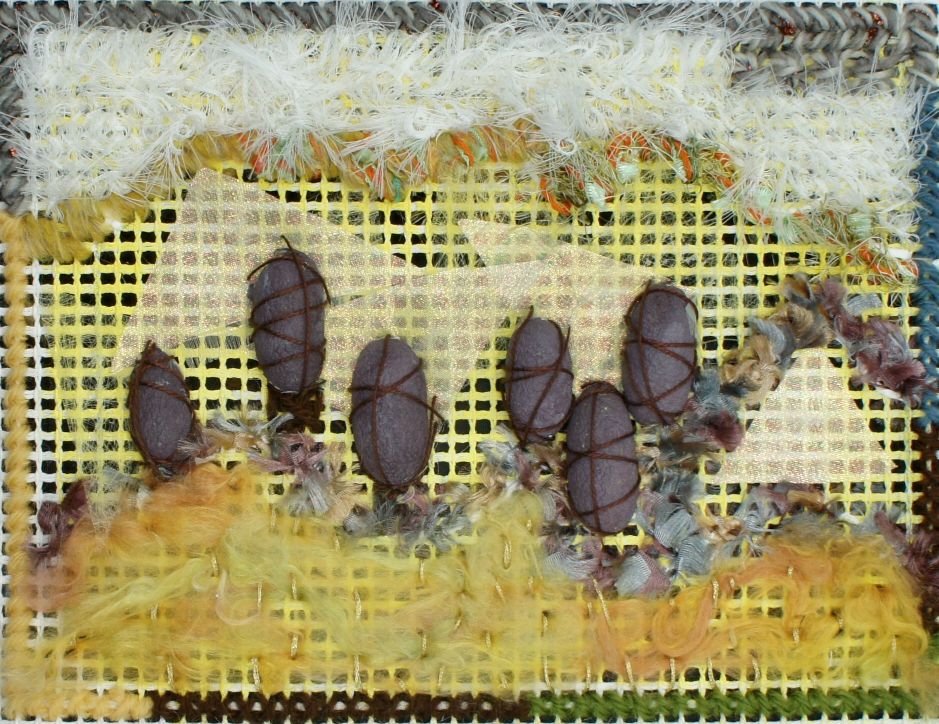 This same freedom to express ideas occurred in Module 9. I developed a wall hanging around the theme of patriarchy and the way this archaic social morés continues to have a foothold in otherwise developed countries, such as Japan.  Here I chose a photo of Japanese geisha and used embroidery to hide her face and depict chain tethering her to the ground.  The title of this piece was "Waiting for the end of Patriarchy".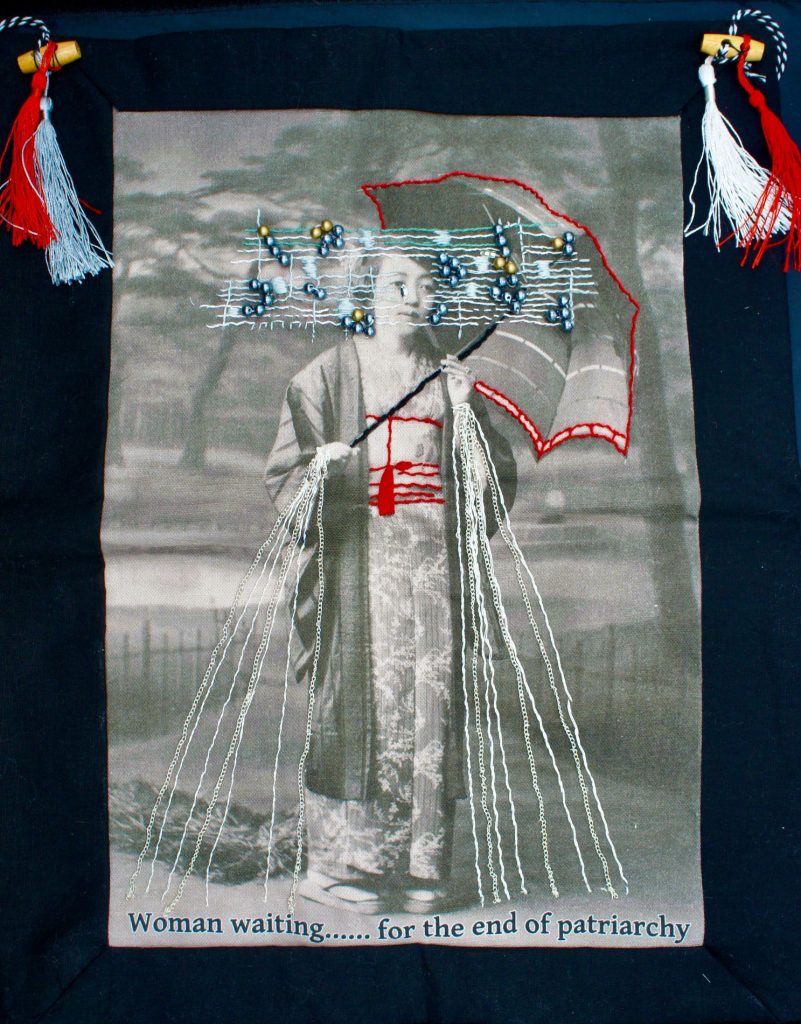 The final module – giving experience in creating and completing a commission for a private client, was also helpful and – although it was a fictional project, it encouraged thought processes about creating something for others and deciding whether this was something to take up or not.
What's next?
I already have an online textile business, but as a result of completing the course, I will be adding embroidery kits to my product line.  I will also be adding new embroidery workshops to my teaching schedule.  The first, on kantha embroidery and the second on the art of Boro, have already taken place.
When we lead busy lives, it is often difficult to carve out time for something we choose and enjoy.  This course gave me the opportunity to do this, and I am grateful that the course provided me with time to create, to learn and to reflect not only on the skills of hand embroidery, but to use it to engage in social activism – albeit in a small way.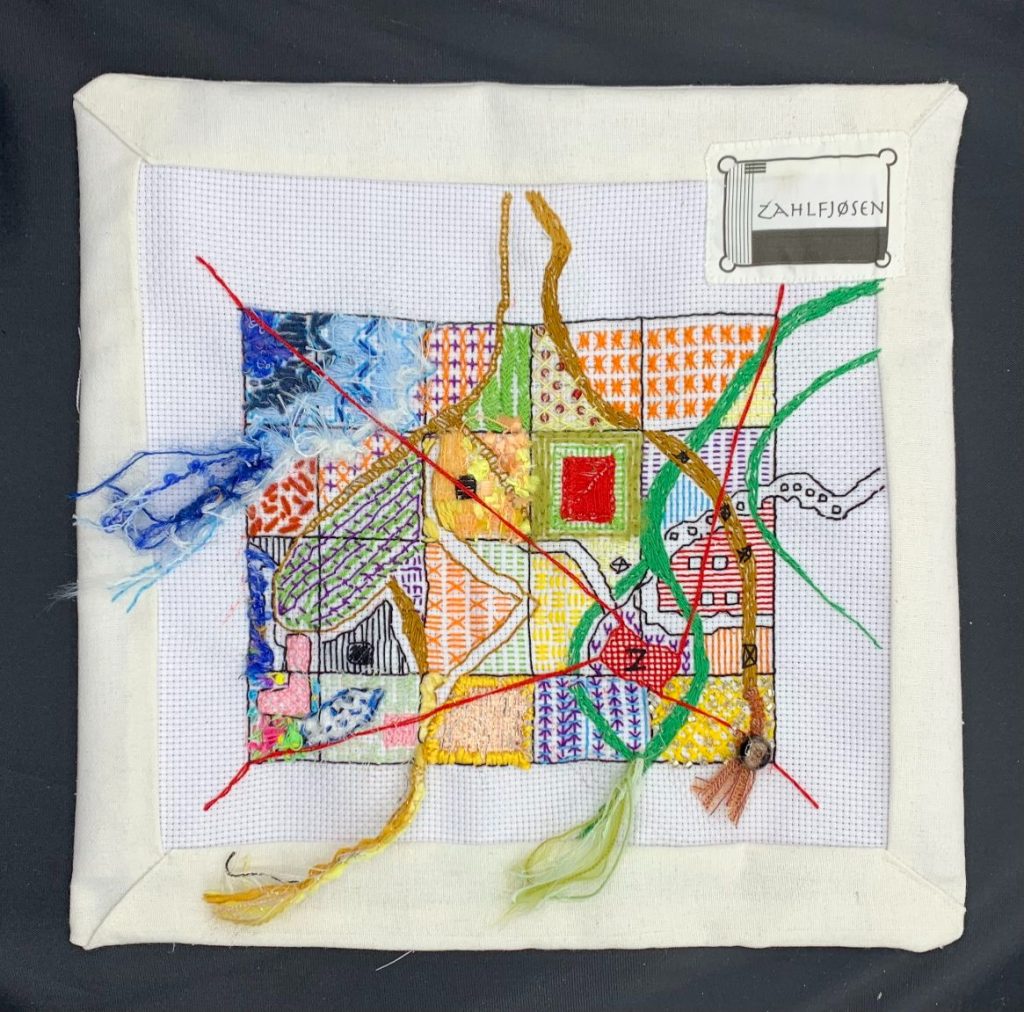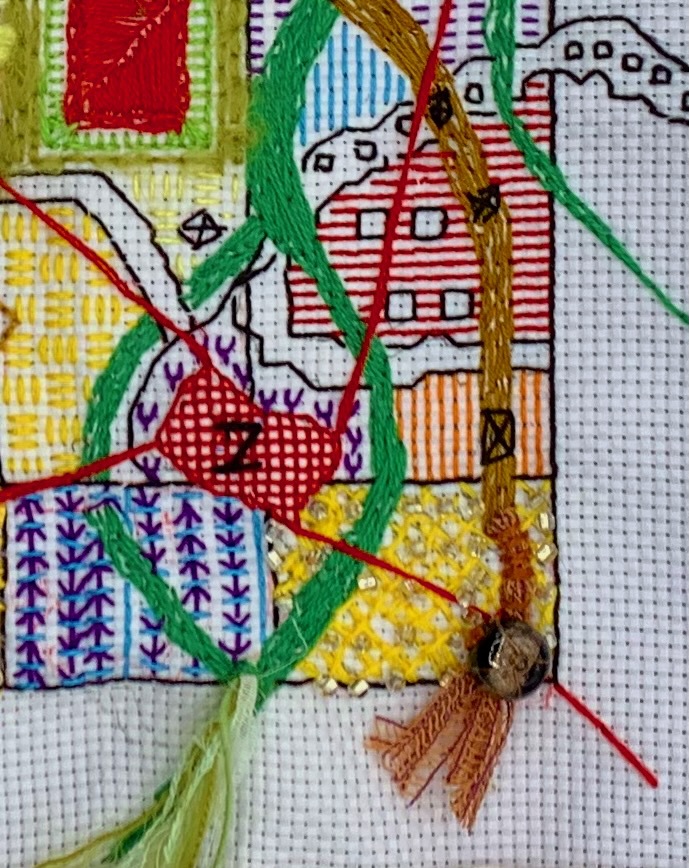 Advice for new students?
My advice to new students is to consider how self-directed they are. As with any online course, your progress is very much in your own hands. I would also highlight the business modelling included in this course – creating marketing and business plans would be helpful, especially if students want to take their interest in hand embroidery onto another level. Also, I would encourage them to be proactive and contact their tutors with ideas, uncertainties or advice.  They are there to support you.
I have been lucky to have experienced other cultures which have been a springboard to many of the projects on this course, but you don't need to have physically travelled to use your imagination to learn, experiment and create embroidery, as David Henry Thoreau said:
"The World is but a canvas to your imagination"
Enjoy!