Today we're going to hear from a recent graduate, Jaye McClenaghan who recently completed Skill Stage 3 Hand Embroidery. 
As a passionate, self taught embroiderer, Jayne decided to study with us to gain more knowledge, experience and confidence in her craft. This is her stitch Journey.
Tell us about your previous experience in Hand Embroidery.
"I was stitching before I could write and although my parents encouraged my interest they never initiated it or showed any skills themselves. In later years I discovered embroiderers, tailors and seamstresses three generations before. This confirmed to me that I was always destined to stitch.
I've always embraced the opportunity to practice hand embroidery; at Primary School and when I did the Duke of Edinburgh award through the Girls Brigade. Before computers I taught myself the basics by accessing library books and looking through magazine for ideas."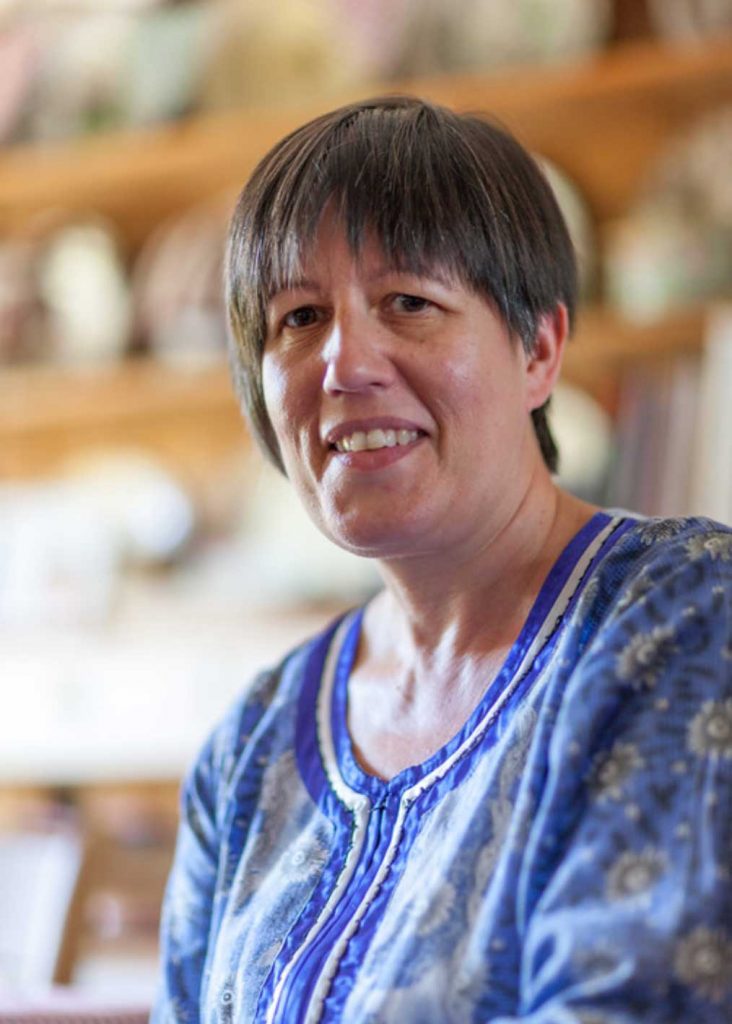 What was your motivation for taking the course? 
"I think because I was self taught and had already started to teach others I felt I needed some form of certification. I also wanted a way to build on my previous work with new skills and the theory to go with it."
Why the School of Stitched Textiles?
"I have a very broad interest in crafts with very few things not attempted as I have got older. My local further education college no longer offer City and Guilds courses and came across the School of Stitched Textiles while looking for a patchwork. I had studied to degree level in the past as a distance learning student and loved the flexibility of it, and also found self directed learning really worked for me. I studied level two in design and patchwork with the school of stitched textiles first and considered doing the level 3 course. That's when I decided that hand embroidery was my first love. It was a bit daunting to jump in at skill level 3 course but I feel I made the correct choice. I was able to finish the course in under 2 years without feeling under any pressure."
What did you find most helpful about the course?
"I think the parts I found most daunting were the parts I found most helpful. For example, having to research artists, business planning and design. I wanted to be able to design my own work but would never have got there without this course."
What are your plans now that you have finished the course? 
"I am a part time nurse and have just started a new job with lots of intense training so decided to have a break from this type of study until I am settled. I then plan to do Skill Stage 4 in Hand Embroidery. I still teach hand embroidery once a month using my own designs. I will eventually retire from nursing but not stitching."
What advice you give to our new students? 
"I highly recommend the school of stitched textiles. It is the only way to work this sort of course around the rest of your life. I have never met anyone from the school but the communication by web video and email is second to none. I never had to wait for help when I wanted something clarified or needed suggestions where I could get supplies. Although part of a cohort I felt I had one to one tuition but at the same time I did not feel isolated as online groups were set up for discussion and places to share how your work was developing with people all over the world on the same journey.
For new students I suggest looking at all the courses that the School of Stitched Textiles offer and not necessarily choosing a course you have the most experience in.  If you don't have experience in a particular craft area start with the Skill Stage 2 level, especially if you're unfamiliar with distance learning. This will allow you to learn a new skill while learning how to study and use the computer to make up your portfolio as you go along. Then after skill stage two move onto three and go for something you would prefer to specialise in.    
My only regret is that I did not discover the school of stitched textiles sooner."
We'd like to thank Jayne for sharing her story and her work with us. We wish her the best of luck with the nursing and teaching and hope that she can come back and study with us again soon. 
Connect with Jayne by visiting her website, www.jaynemcclenaghan.com, or follow her on Instagram.